This post may contain affiliate links which will not change your price but will share some commission. Please read my privacy policy.
There's a new waterfront restaurant in town and you don't want to miss out! Button is a restaurant you can actually feel good about dining at. Featuring farm-to-table menu items, vegetarian and vegan dishes, Button is doing everything they can to eliminate processed and unnatural ingredients from their menu.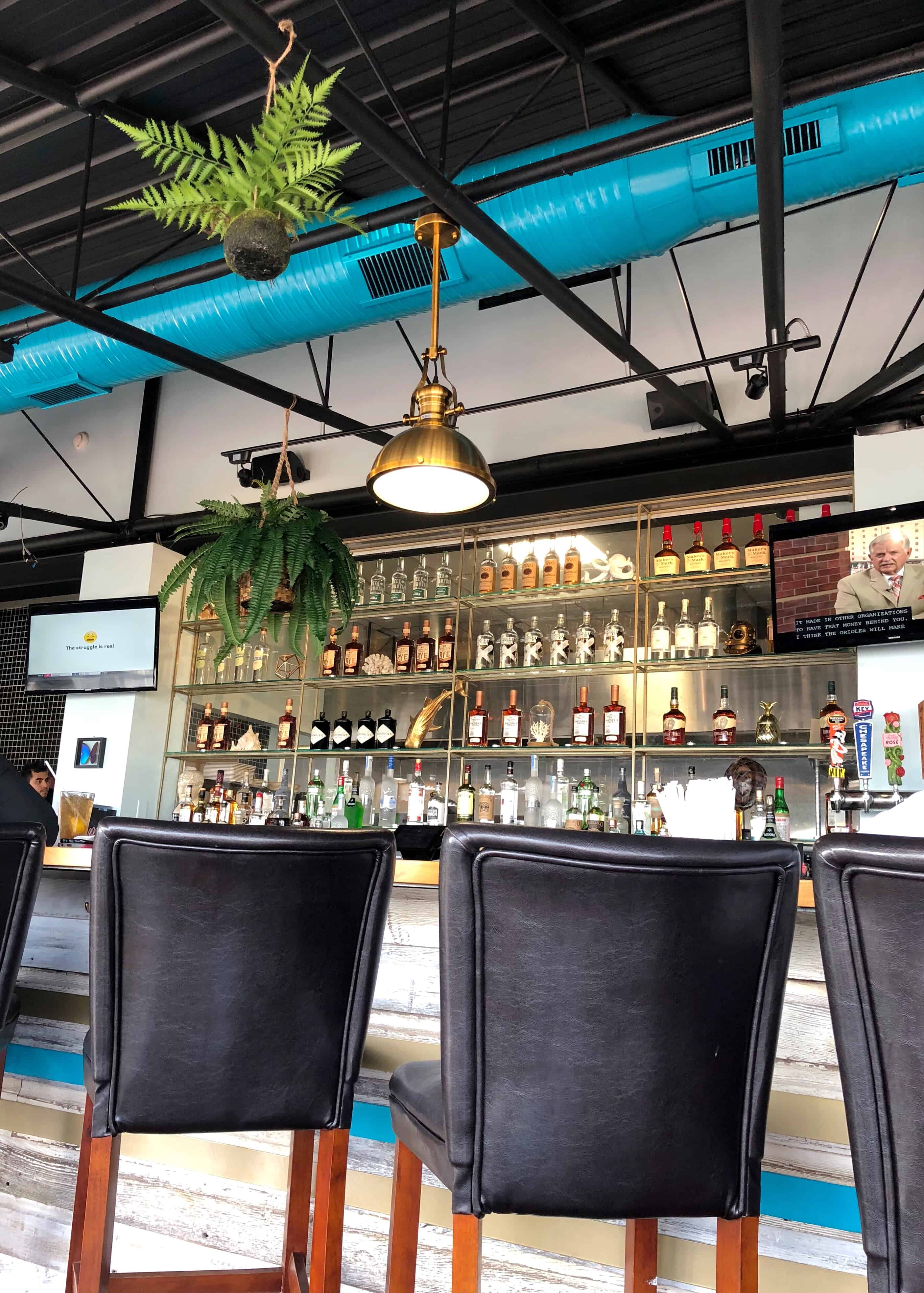 Button is the perfect date night spot
The space is cute and casual with beautiful views of the marina. There is plenty of outdoor seating when the weather is nice; and the inside features floor to ceiling windows, giving an outdoor dining vibe.
The menu items looked SO good, it was hard not to order one of everything this seems to be a common theme when I dine out. We started with the Scallops and Old Bay Wings. The Scallops were cooked to perfection and the Old Bay Wings were crispy and light. I am obsessed with the honey old bay ranch that came with the wings! I literally wanted to pick it up and drink it.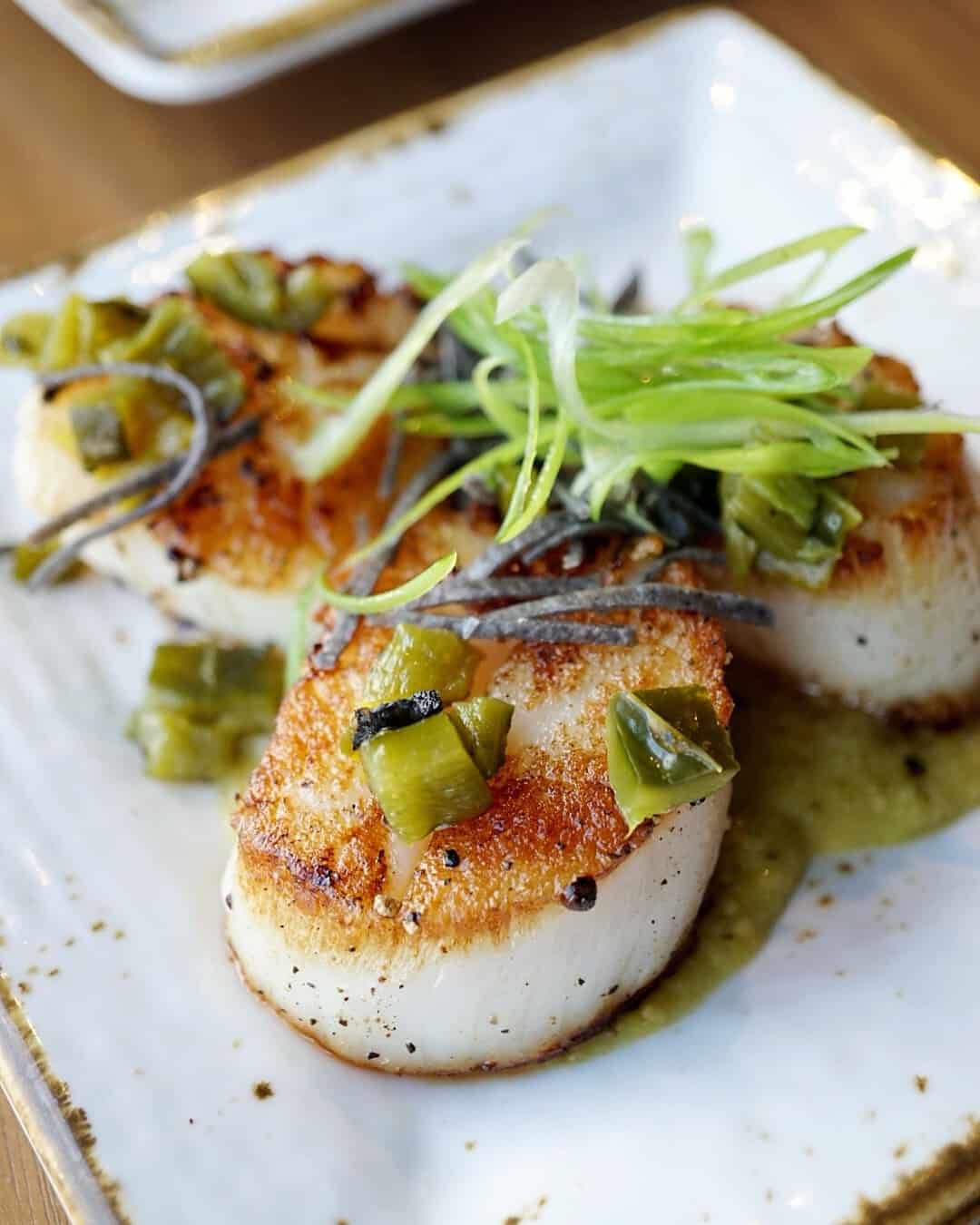 Our waitress overheard me talking about the Octopus Tacos, and she brought them over for the table. I'm so glad she did, because I have now found my new favorite menu item! If I could only order one thing, it would be these Octopus Tacos for sure.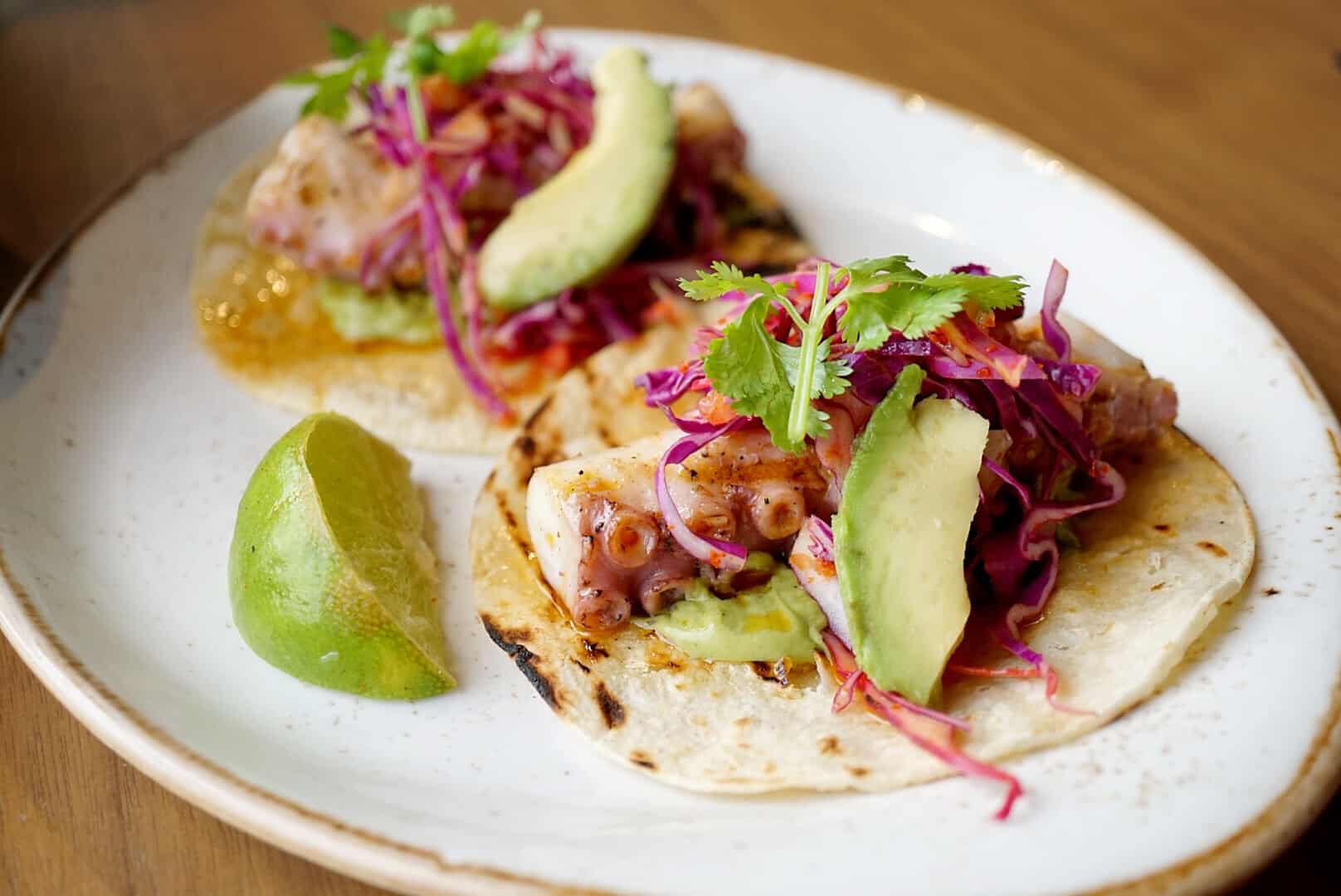 We tried two entrees off the menu the Linguine with Crab and a Steak. The pasta was light and not too heavy on the lobster sauce, which I liked, but I wish there had been more flavor in this dish. If you're a butter and noodles kind of person, you'll definitely like this dish. The steak was cooked to a perfect medium, it was juicy and tender, just the way a steak should be!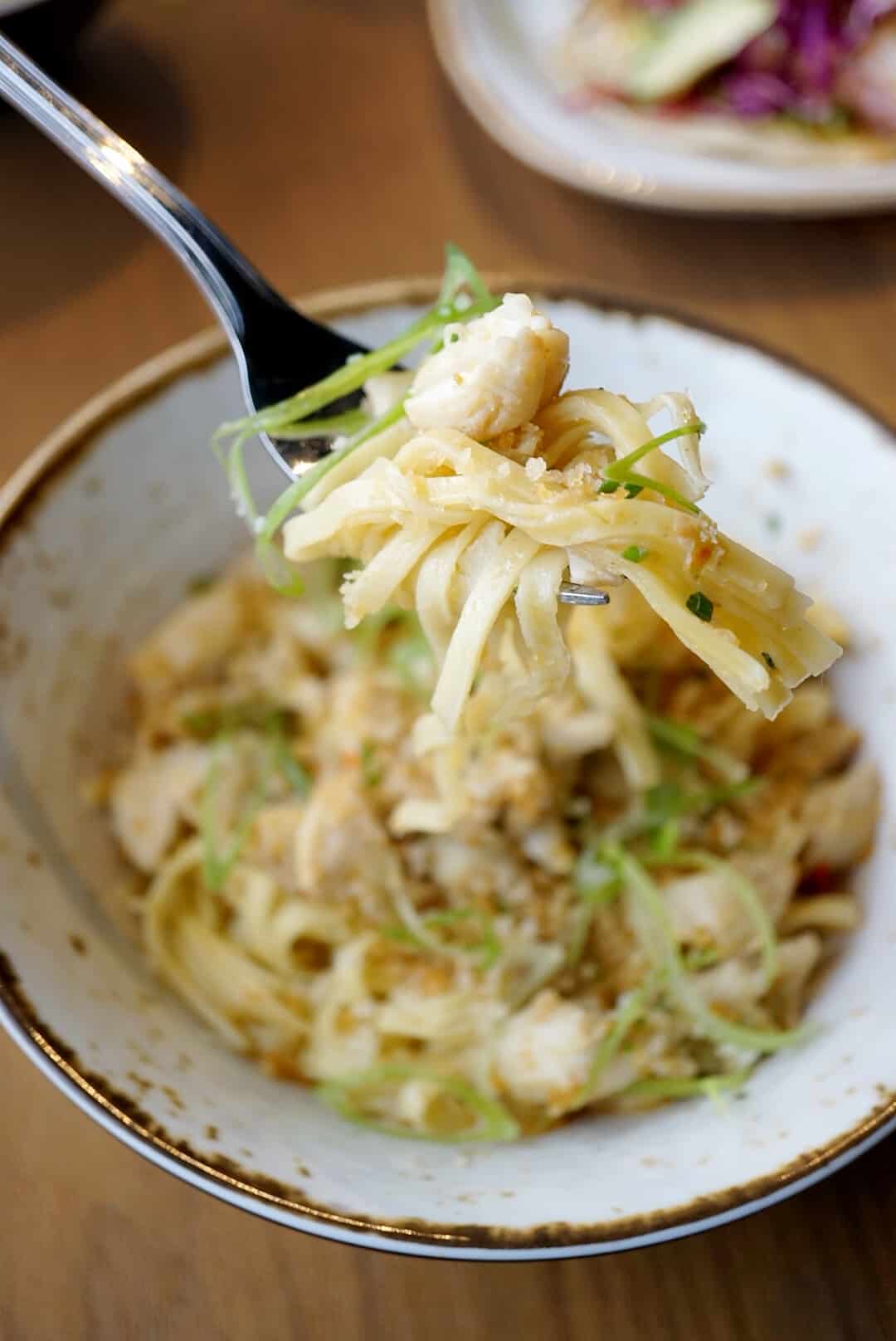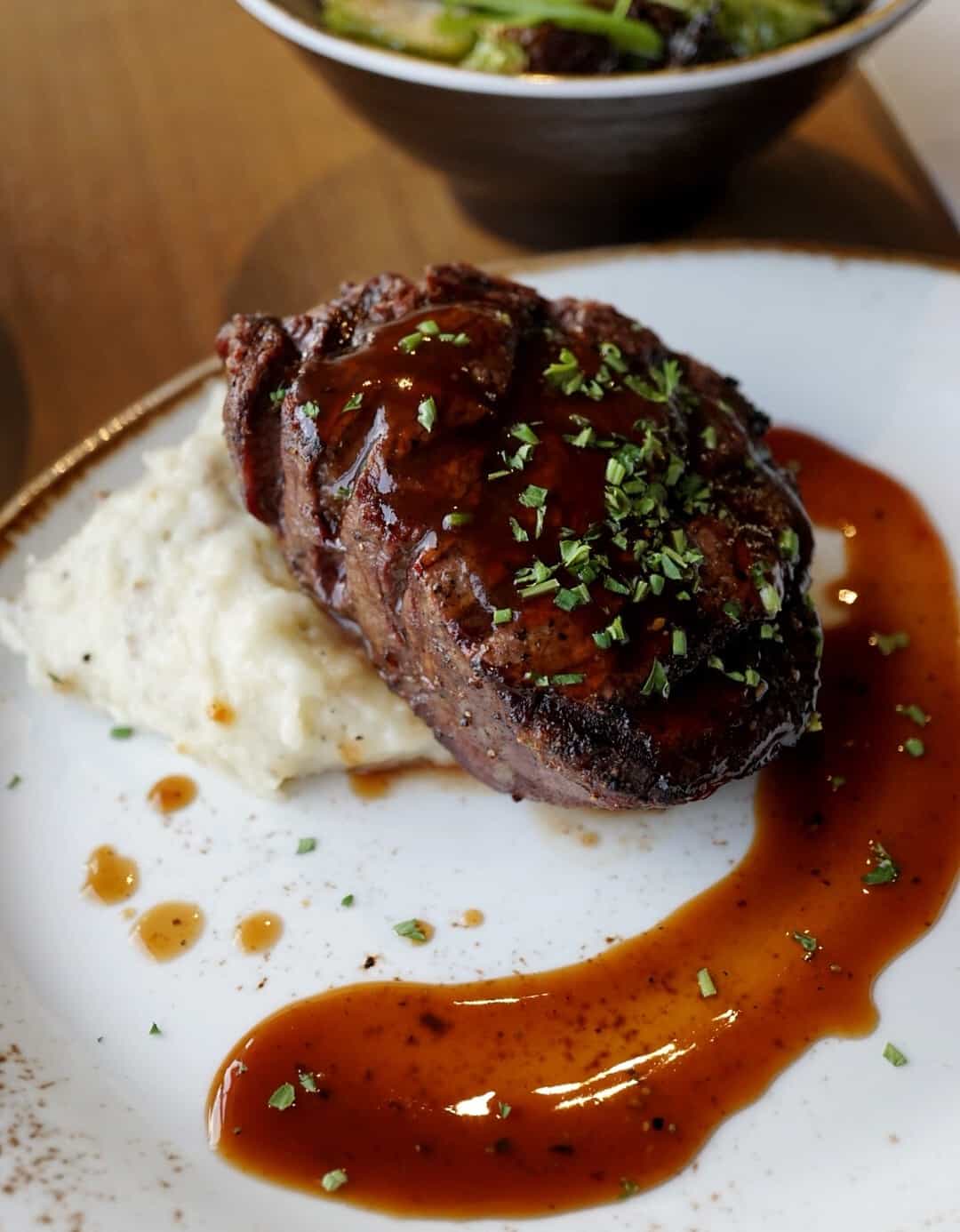 After all that, we thought we were too full for dessert but we're easily persuaded into ordering that evening's special. The strawberries were fresh and the biscuit was super light and flaky.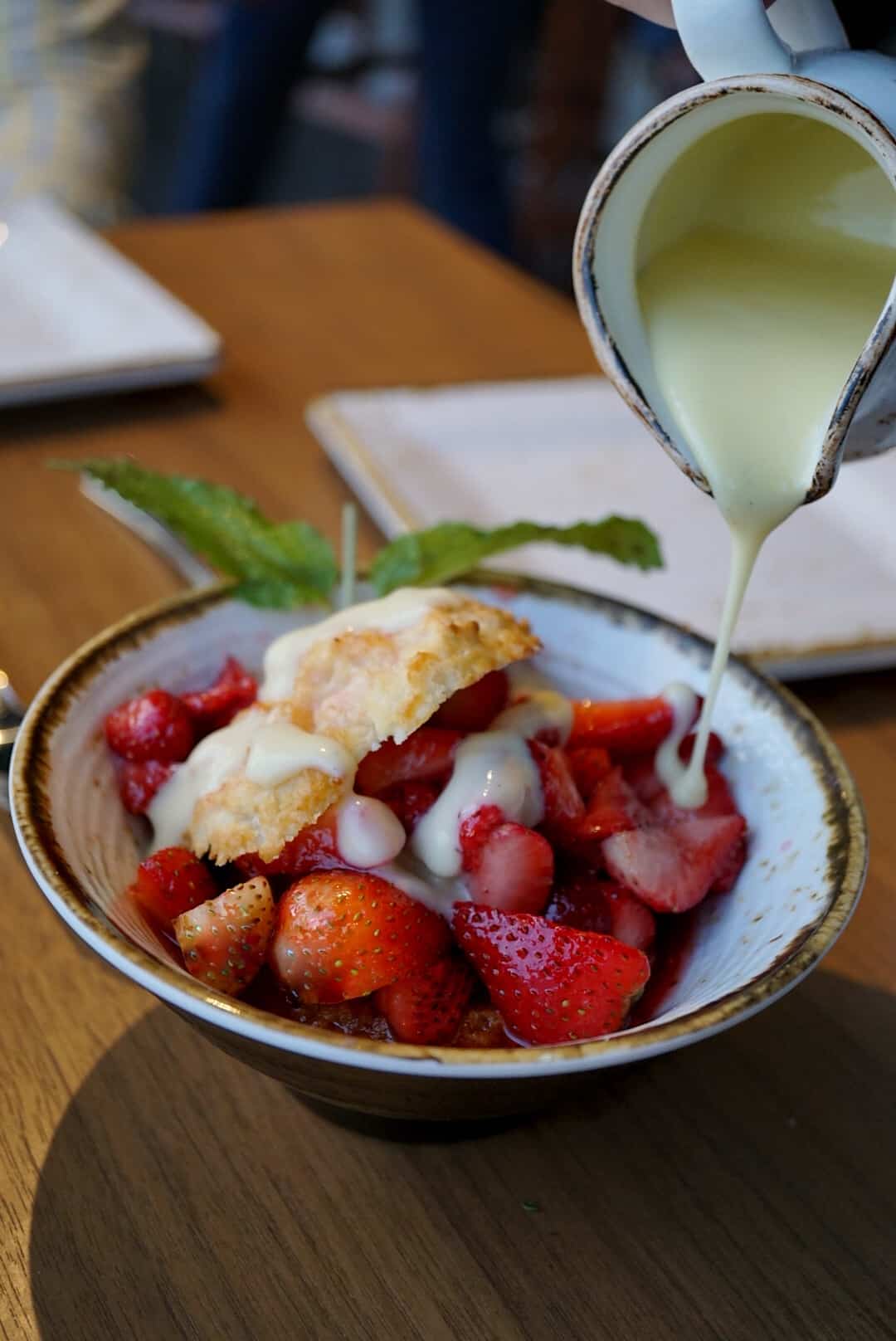 If you're looking for a casual restaurant on the water in Baltimore with good food that's actually good for you Button is your place.
Want to see more of JZ Eats?
Check out more of my favorite Baltimore restaurants here.
Follow me on Instagram and Facebook for daily drool-worthy updates.
Subscribe to my blog so you don't miss a thing!