This post may contain affiliate links which will not change your price but will share some commission. Please read my privacy policy.
Baltimore French restaurant alert! Chez Hugo Bistro, located on East Redwood St. in Downtown Baltimore is an exceptional find. Serving all the classics like Escargot and French Onion Soup, plus other outstanding menu items!
All my life I have been a fan of French Cuisine. A few of my favorites are classics like Escargot, French Onion Soup, and of course fresh French Pastries. Three years ago I had the opportunity to visit Paris with my Mom and enjoy some of the most devine French food.
I'll never forget the picnic we had in the Luxembourg Garden with fresh baguette, cheese, and ham that we bought in a nearby store. Even the simple things were absolutely delicious!
Upon returning, I've been on the hunt for authentic French food in Maryland and have found quite a few places that I enjoy, like Petit Louis Bistro and Le Bistro Du Village. Recently, I had the opportunity to visit Chez Hugo Bistro Baltimore's latest French restaurant.
My friend and I were quite pleased with the menu, the atmosphere, and the exceptionally pleasant staff.
While we glanced over the menu, we snacked on a basket of Gougeres, Gruyère cheese puffs. I didn't know what to expect of these, so I assumed they would be super cheesy. You know, like that cheese pull action. They weren't what I assumed, but they were delightful. The puffs were light and the Gruyère was not overpowering, it added a nice flavor.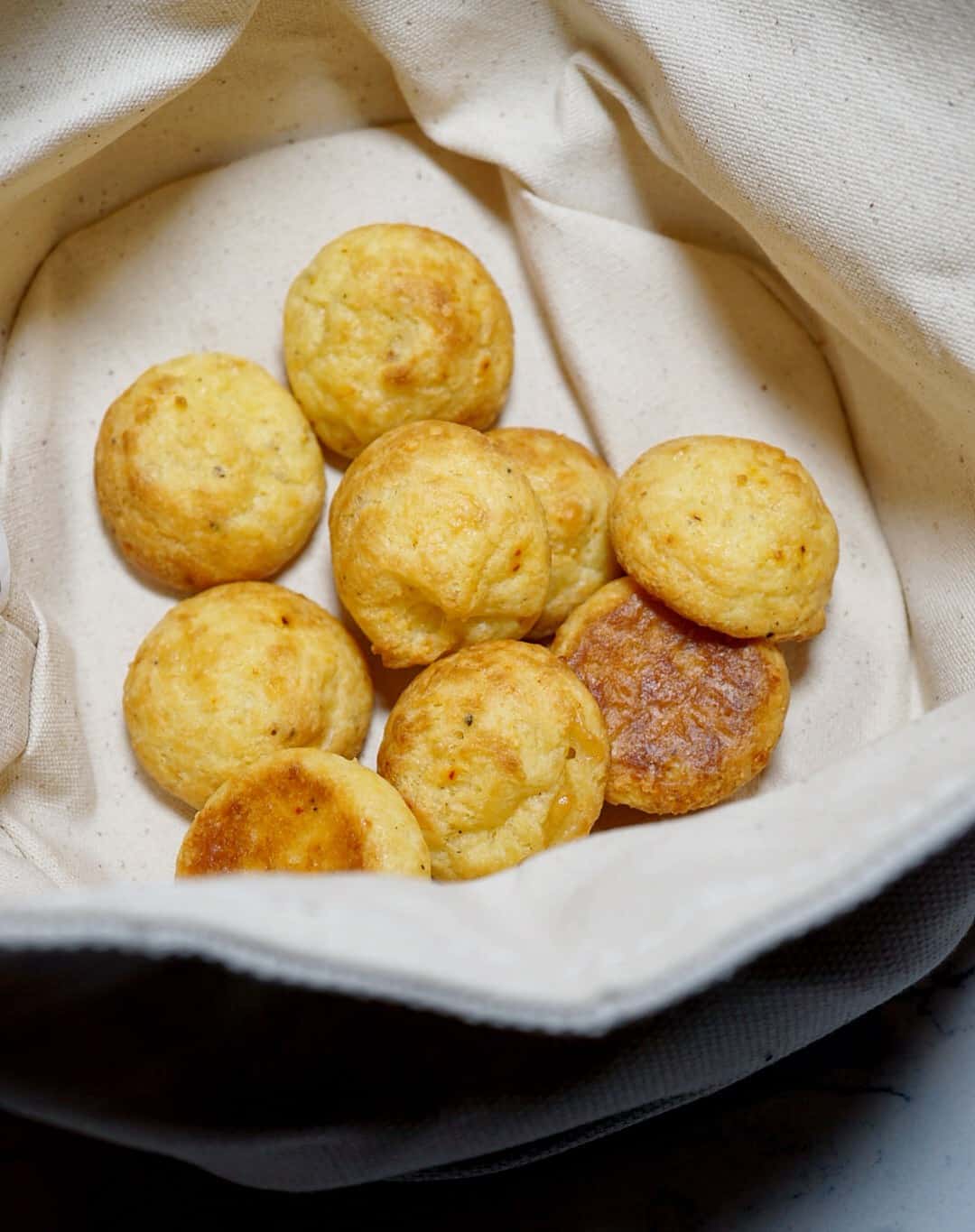 After staring at the menu for quite some time, we decided to order most of it. We started with the beet tartare because my friend said she saw a photo online and that it looked pretty. As you know, we are always eating for the camera!
The beet tartare came with chips that are a bit fragile so I found it best to spoon the tartare on the chip rather than dipping it. The beet tartare was very flavorful and the texture was nice.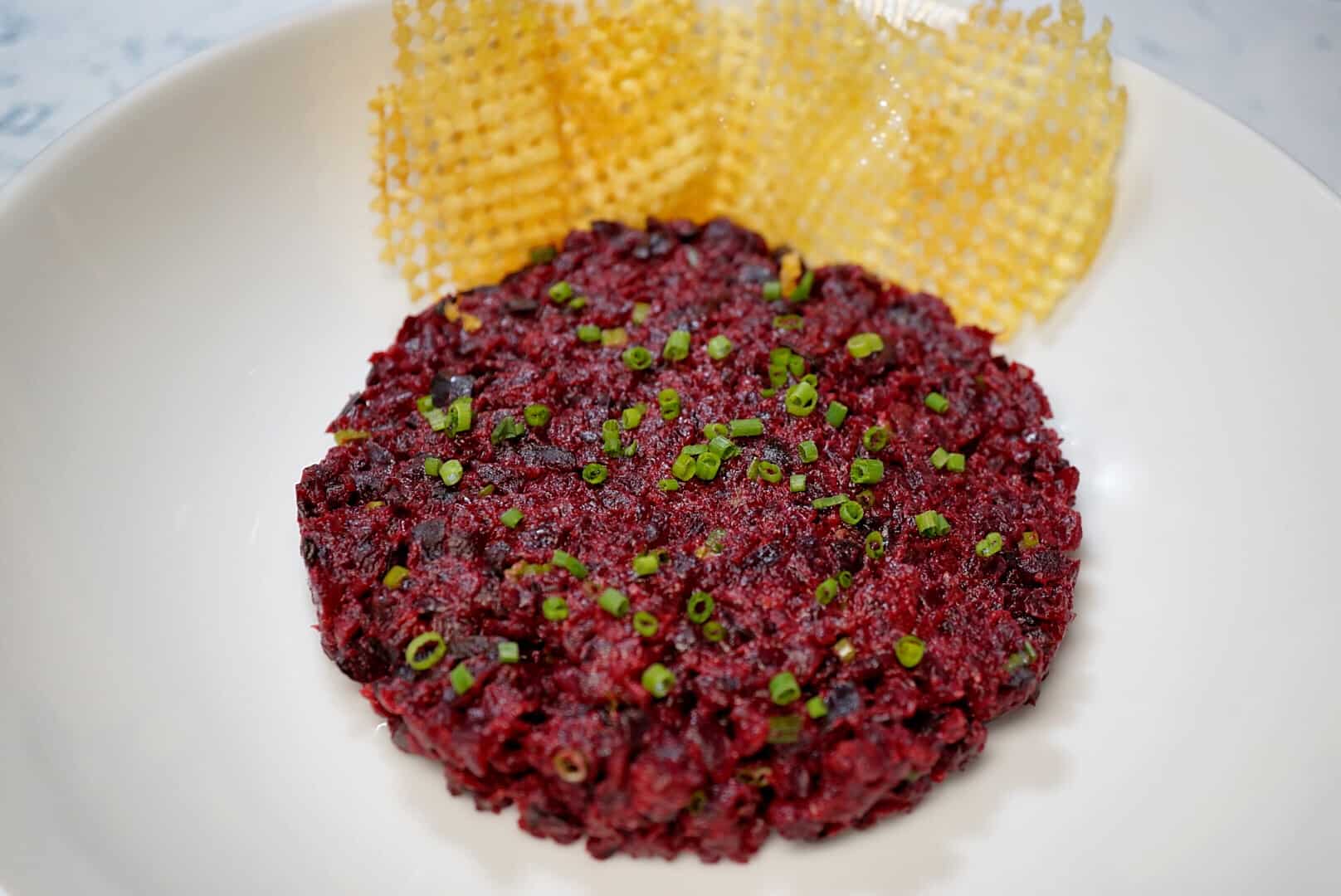 We shared the Escargot, and as I mentioned before, this is one of my favorite dishes so I am very critical! Escargot are typically prepared in a garlic and parsley butter sauce and served in a their shell with a side of fresh baguette. This is the way I prefer them and exactly how Chez Hugo prepared the Escargot. I give it a 10!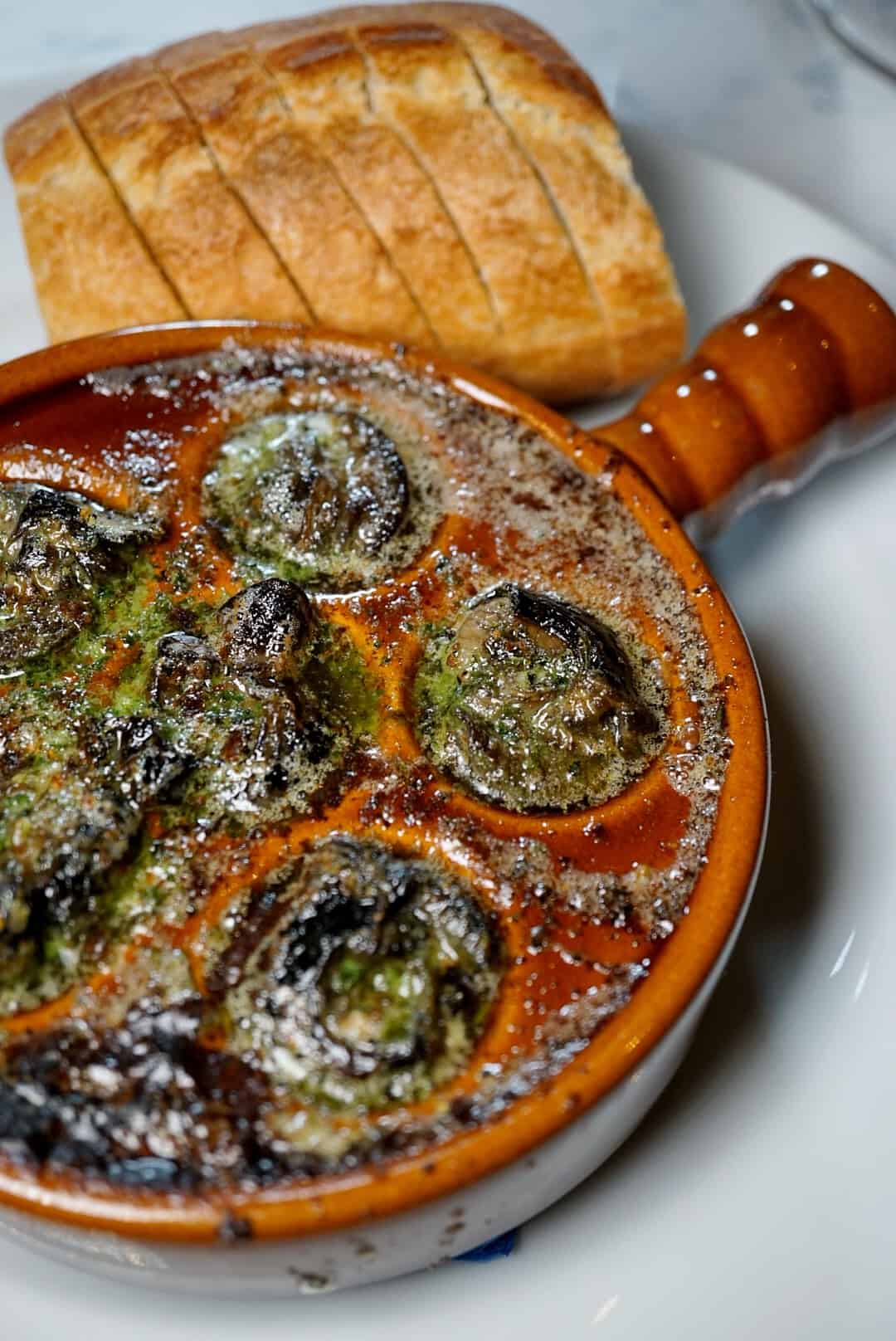 My second favorite classic French dish is French Onion Soup, or soupe à  l'oignon (onion soup). To my surprise, when I was in Paris, most menus did not have French Onion Soup or Escargot! I also give Chez Hugo's French Onion Soup a 10.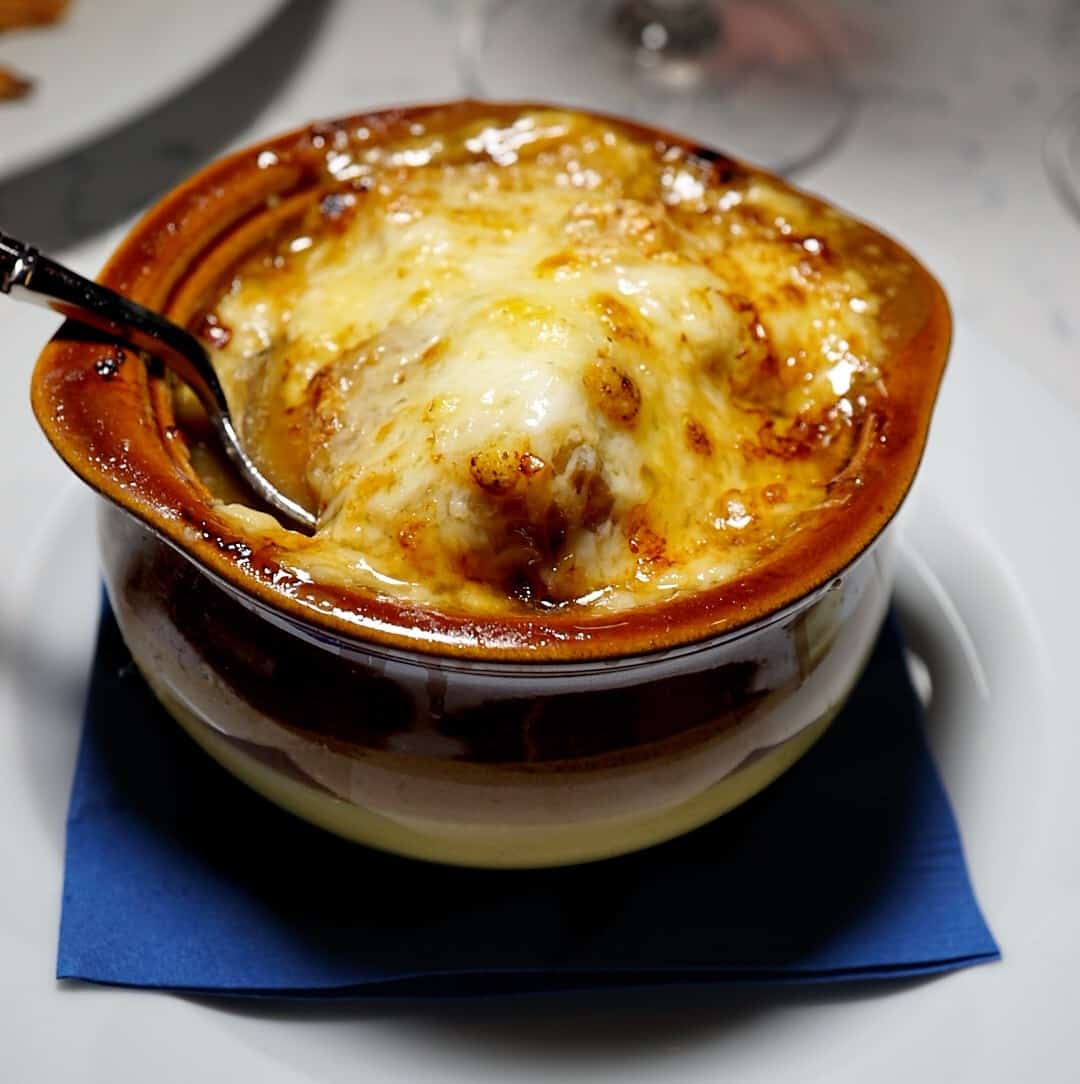 Next, we shared the Steak Frites, unfortunately a very underwhelming dish. While I truly enjoyed everything I ate that evening, the steak was my least favorite. I don't eat a lot of red meat, so when I do I always hope to be impressed. That was not the case here. This piece of meat was extra fatty and seriously lacking in flavor. However, the frites were incredible and perfectly crisp!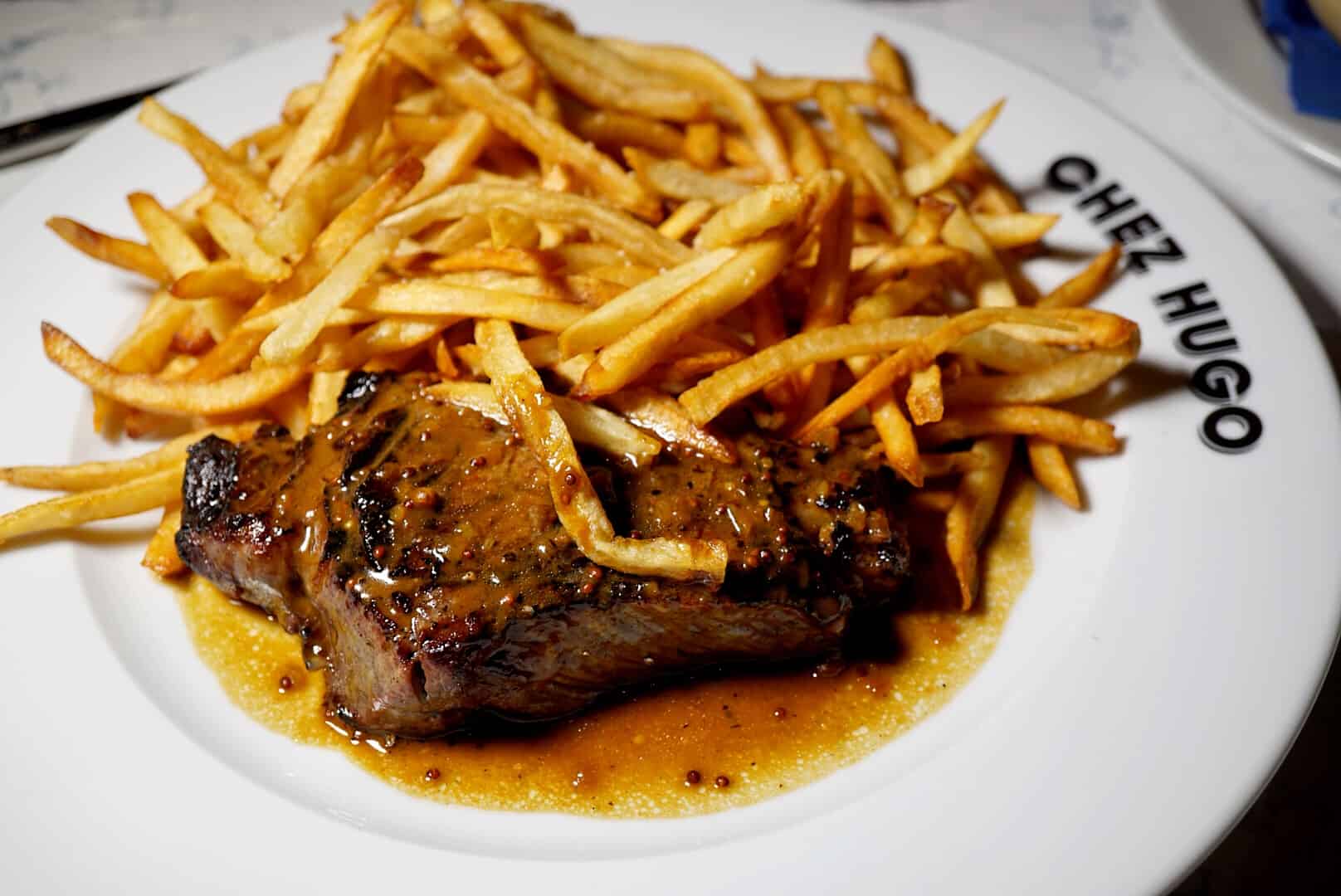 Finally, we traded our empty plates for dessert menus and had a hard time picking just one because they all looked SO good. As full as we were, we picked two to share the Paris Brest and the Mille Feuille (I really enjoyed watching Rachel try to pronounce this one to the waiter, hehe). They were both great, and exactly what I expected from a French pastry.  Light and flaky on the outside, filled with a silky vanilla and hazelnut cream.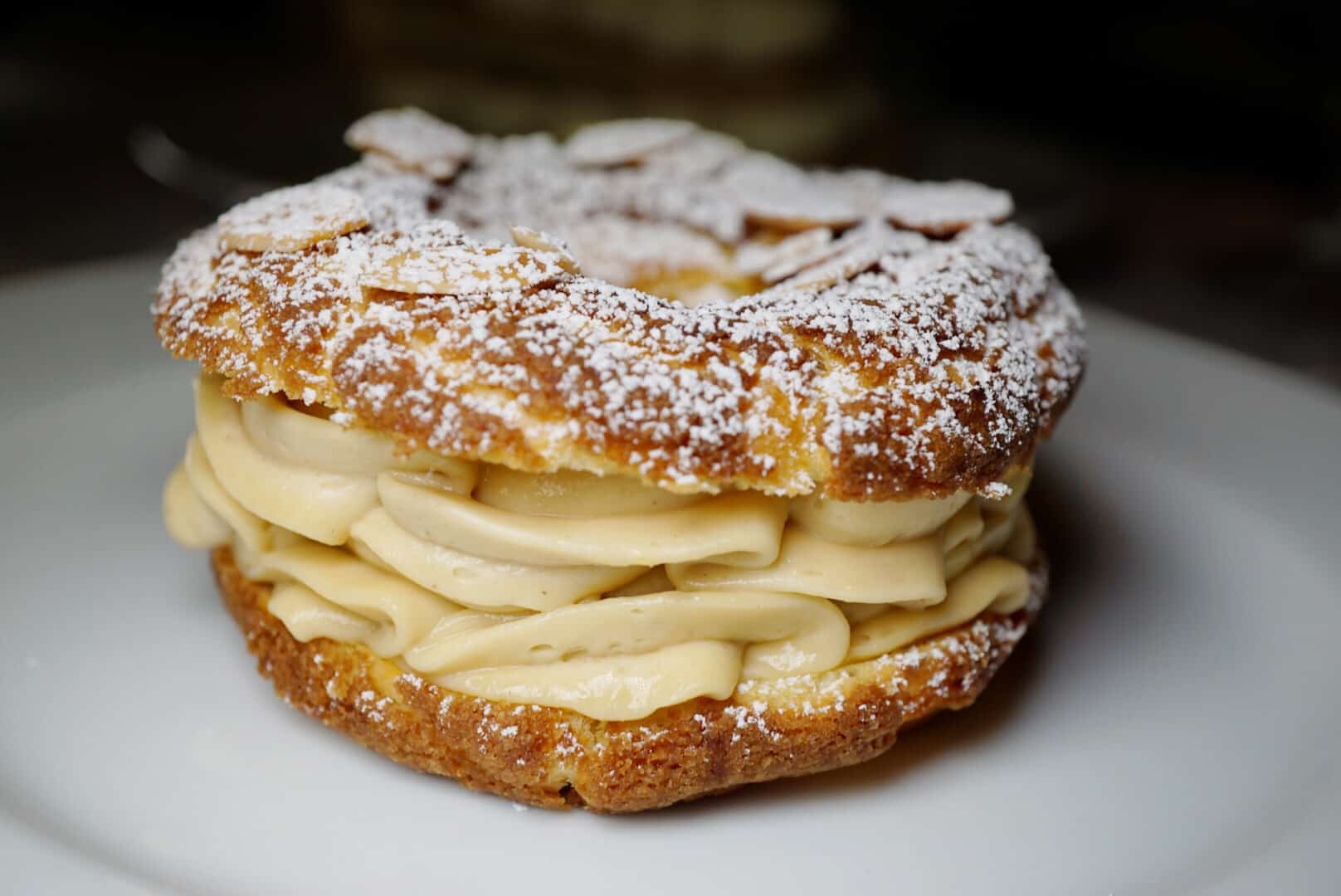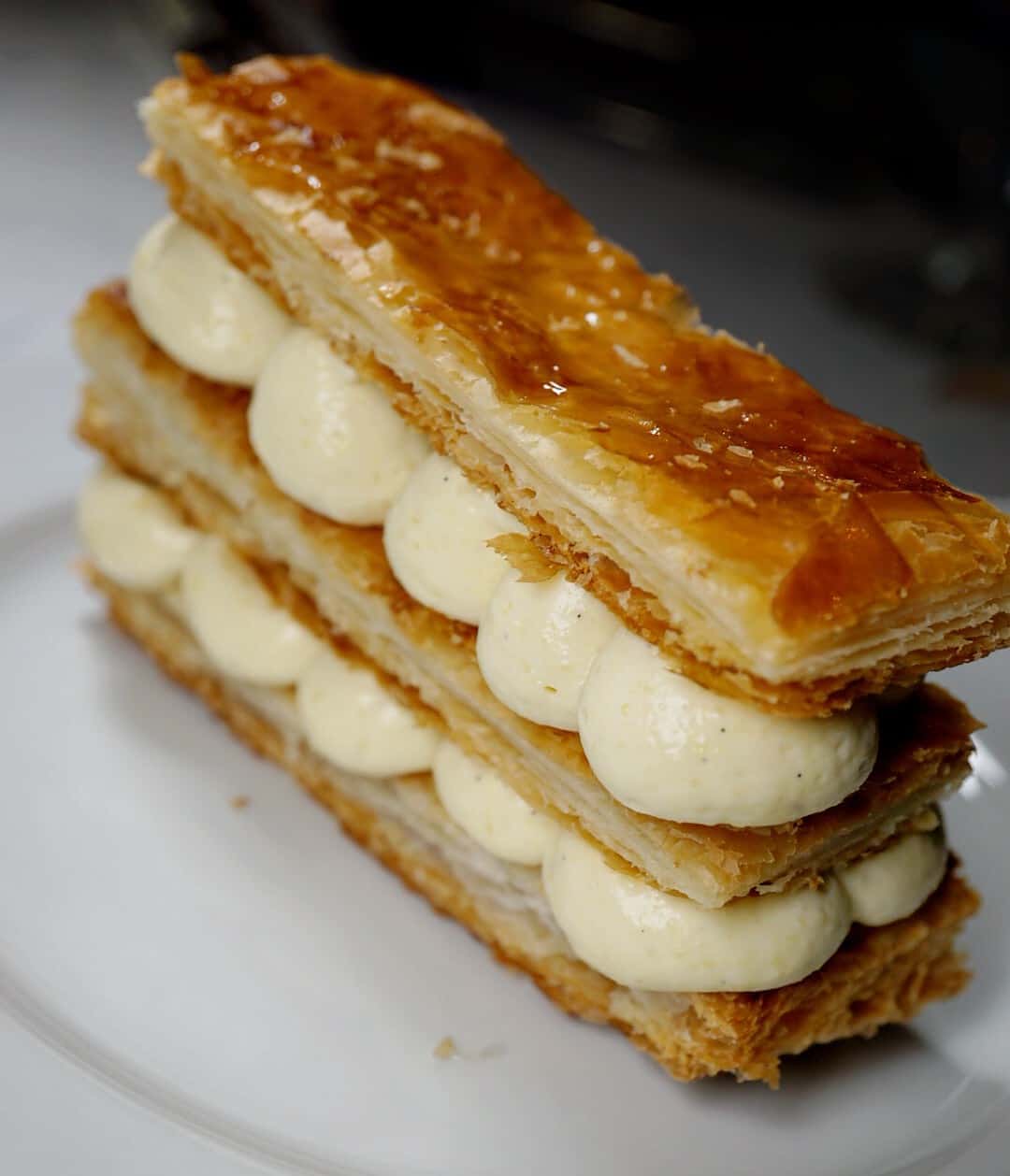 I highly recommend Chez Hugo Bistro if you are looking for authentic French food, or even just a nice date night!
Want to see more of JZ Eats?
Check out more of my favorite Baltimore restaurants here.
Follow me on Instagram and Facebook for daily drool-worthy updates.