This post may contain affiliate links which will not change your price but will share some commission. Please read my privacy policy.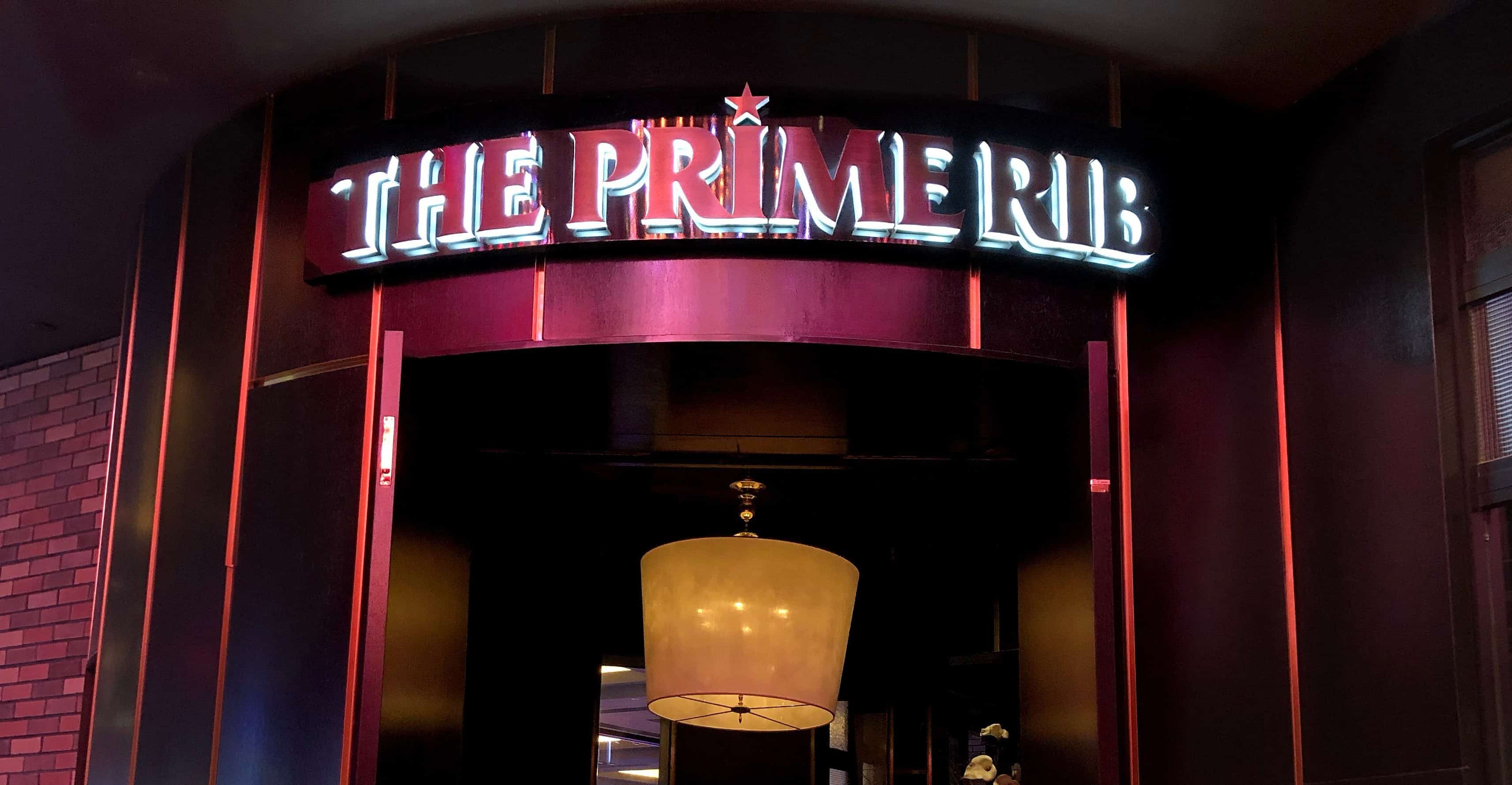 Casinos are known for their lively entertainment, bright lights, and libations but what about the food scene? Recently, I had the opportunity to dine at The Prime Rib located in the Live! Casino & Hotel.
You might remember The Prime Rib as the upscale spot you went with your family for your parent's anniversary or grandparent's birthday. The decor hasn't changed much since then, leopard print carpet is still in tact. It has a classic, old-timer feel honestly, I half expected Don Draper to join us for dinner.
Zagat has rated The Prime Rib #1 Steakhouse in DC, Baltimore, and Philadelphia so you know it's bound to be a good meal.
We started our meal off the right way with the Live! Bourbon Barrel Manhattan. They infuse and age the Bourbon in house!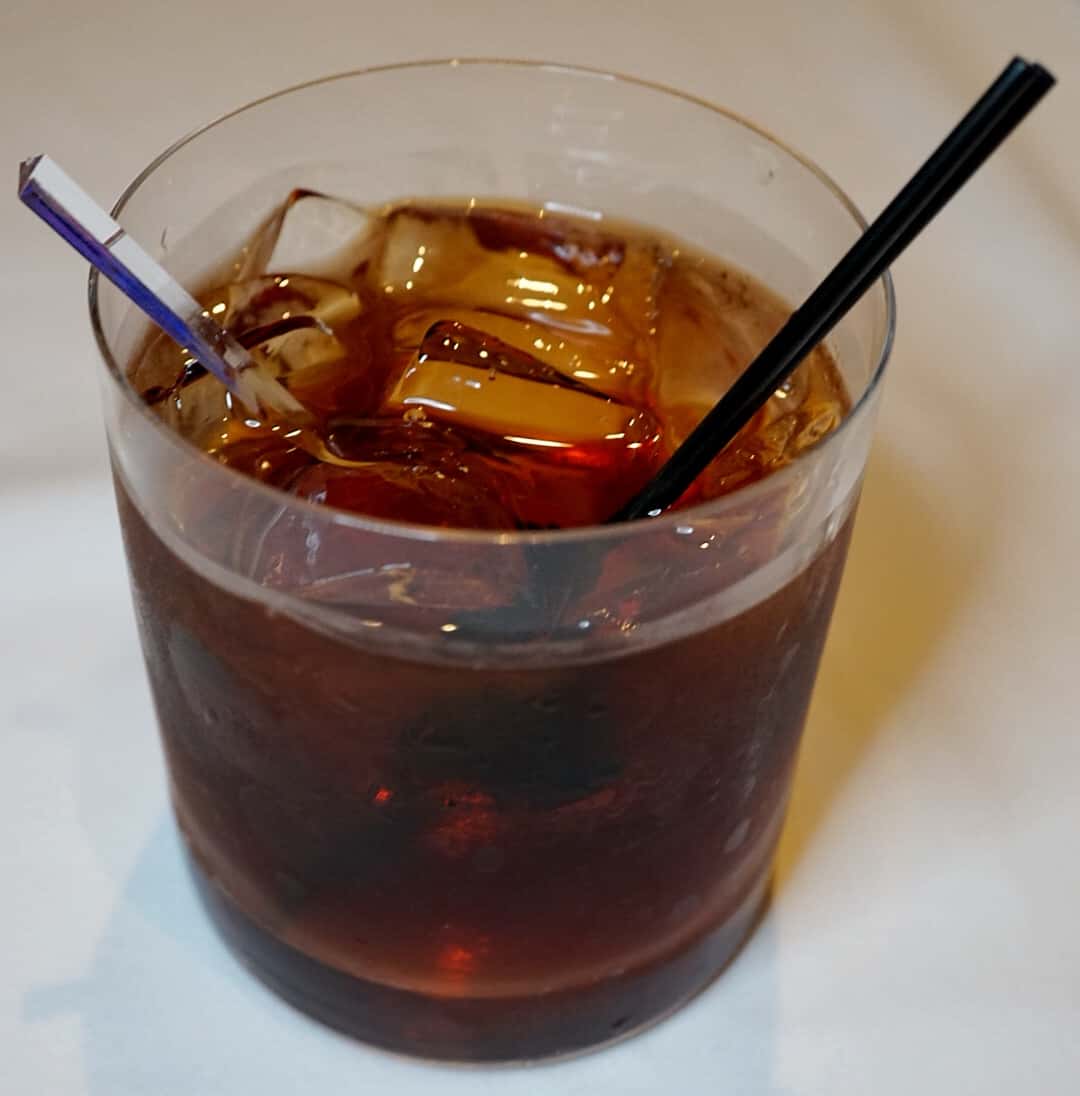 Chef Eric brought out some of his favorites from the menu to try, beginning with the Lava Rock. This was really cool. I like to cook with Himalayan Salt Blocks at home, but have never seen something like it in a restaurant! They brought out a wooden tray with a lava rock slab, an assortment of raw fish, and a variety of sauces. The lava rock is 600 degrees and you can cook the fish to your liking!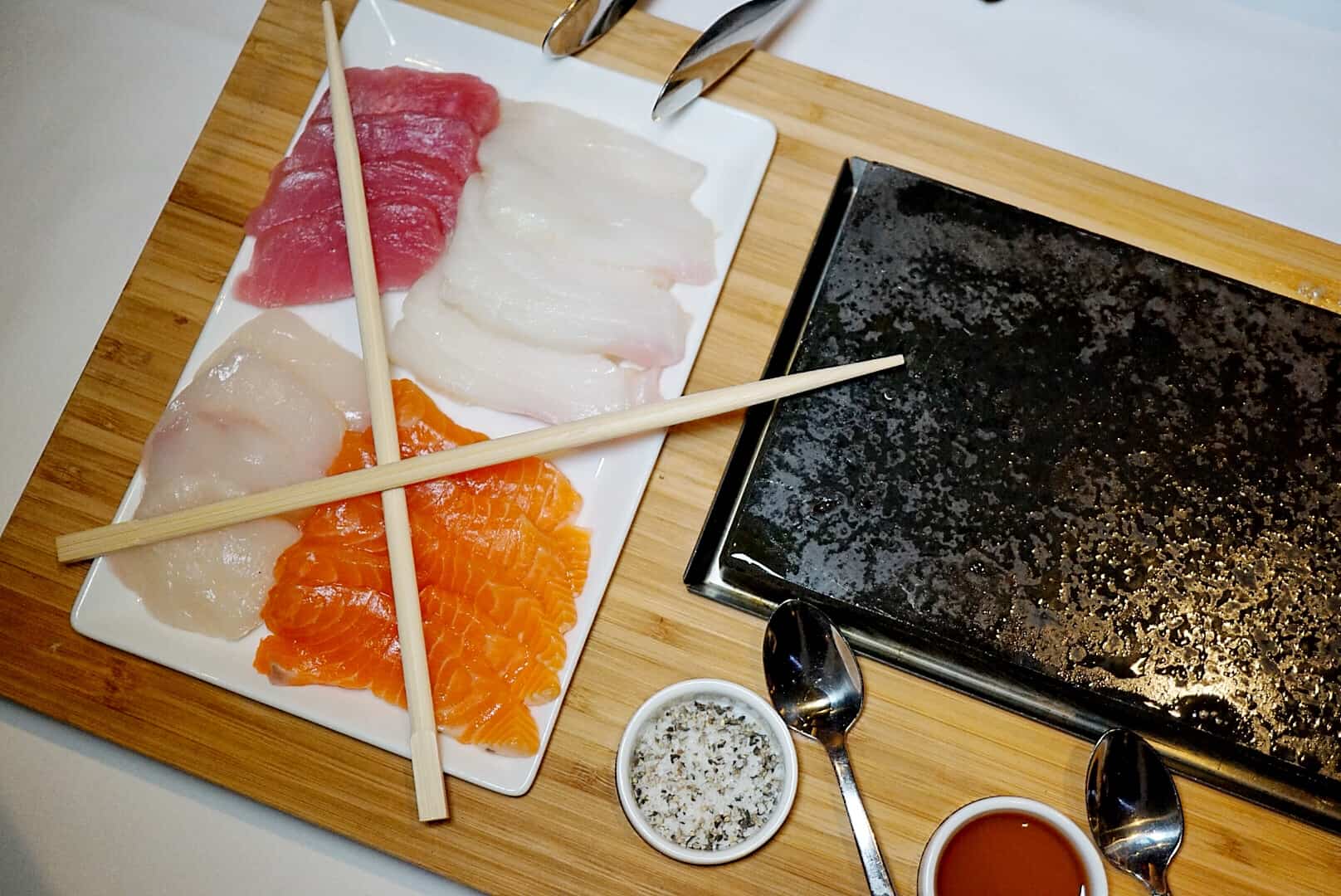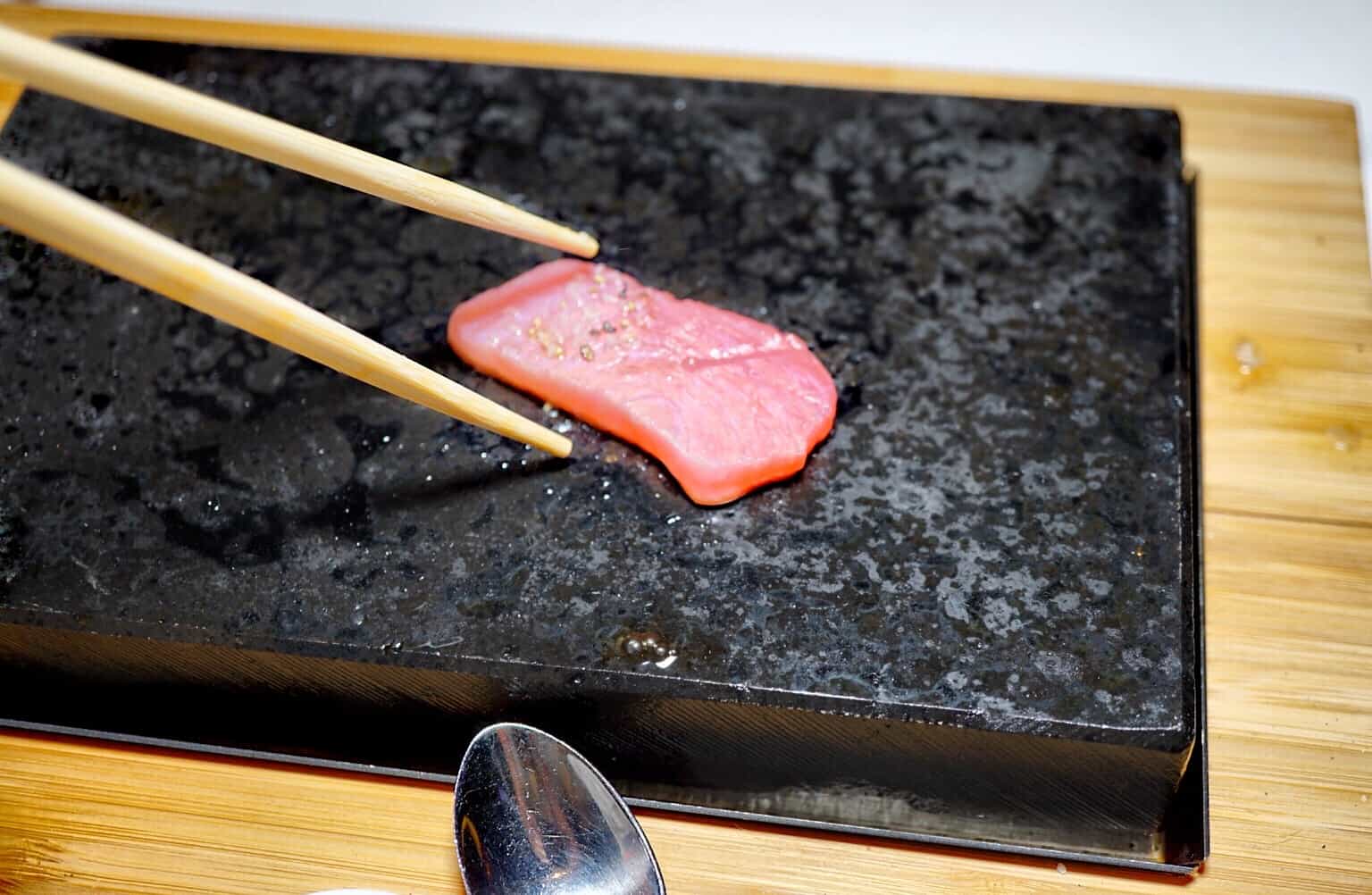 Not pictured, is the charcuterie platter we had, full of locally sourced cheese. This came early in our meal, and all I wanted to do was eat it! So you'll just have to trust that is was DELICIOUS (duh, it's cheese) and take my advice on ordering the Federal Hill Blue Cheese and the Ash Goat Cheese.
Next, we tried their Jumbo Lump Crab Cake, because, Baltimore. It was phenomenal, of course. So much jumbo lump crab meat with hardly any filler, just the way a Maryland crab cake should be!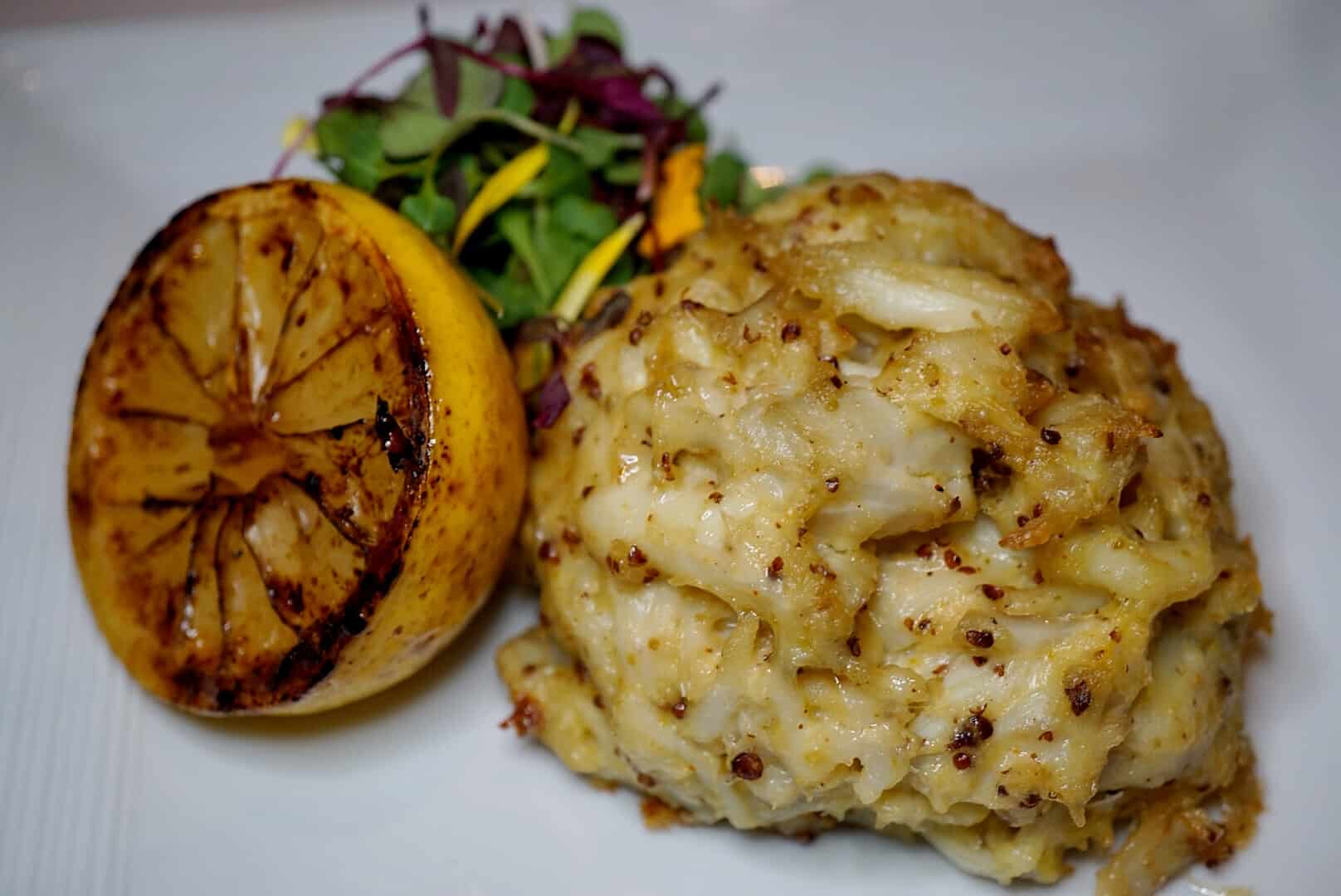 You can't go to The Prime Rib without ordering a Roast Prime Rib, so naturally we had one on the table! We were all a little intimidated by the large hunk of meat, so Chef Eric did the honors, carving it perfectly.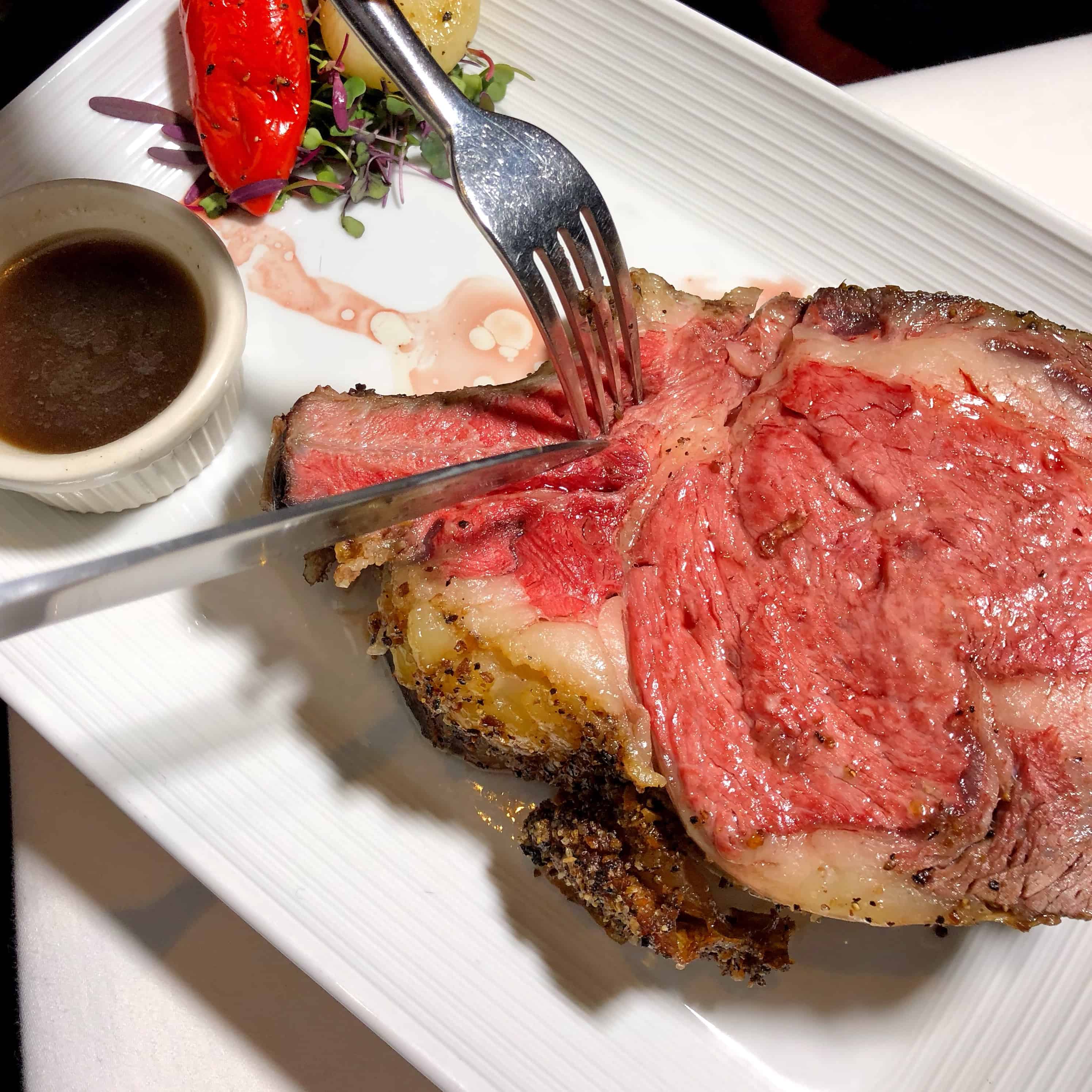 Next we had my absolute favorite thing on the menu (besides dessert), Lobster Mac n' Cheese. It was so creamy and there were SO many large chunks of lobster, I was in heaven!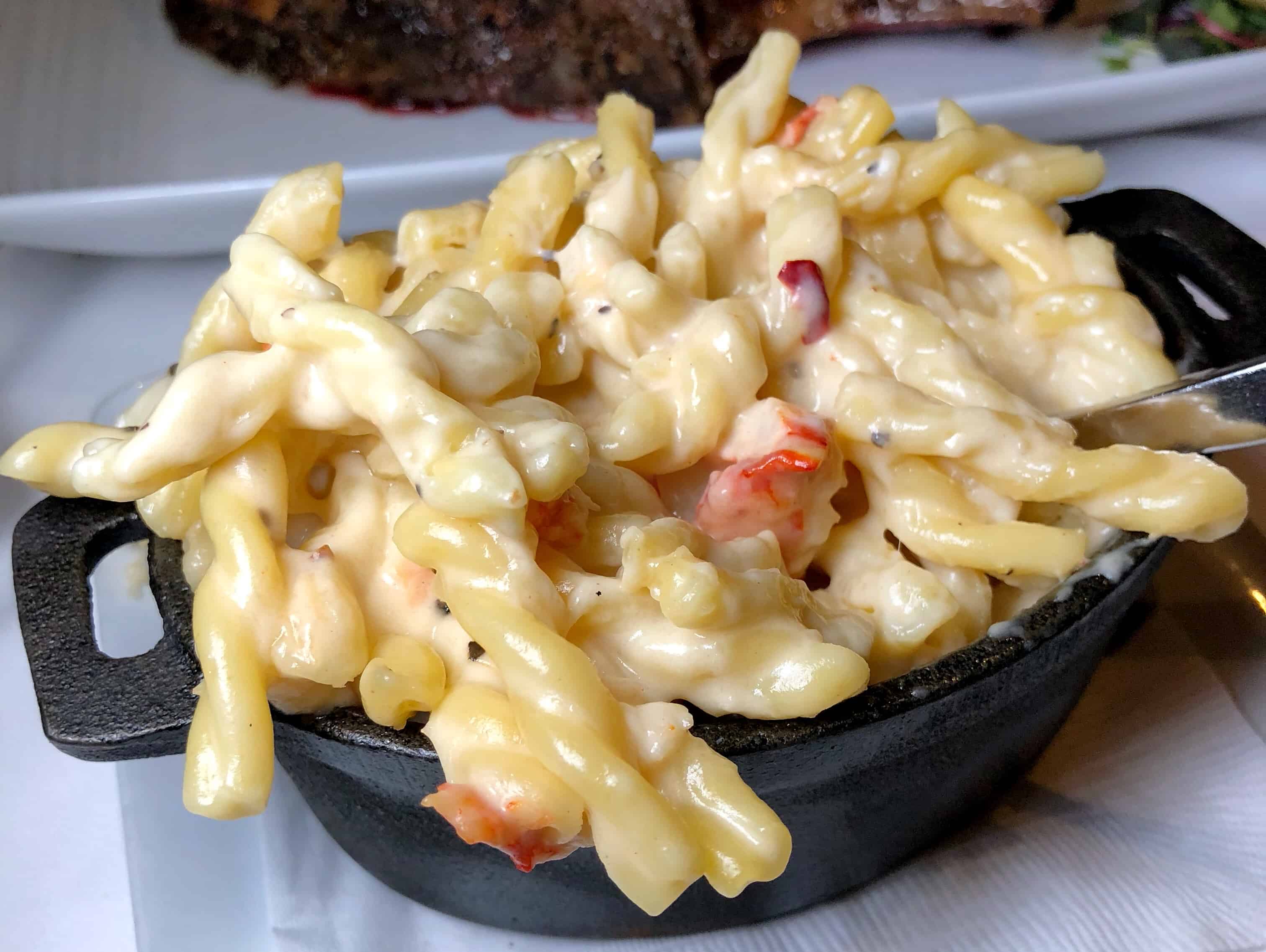 If you're a seafood lover, you've got to try the Rockfish off the Dayboat Menu. It was served over spinach and topped with crab meat yum!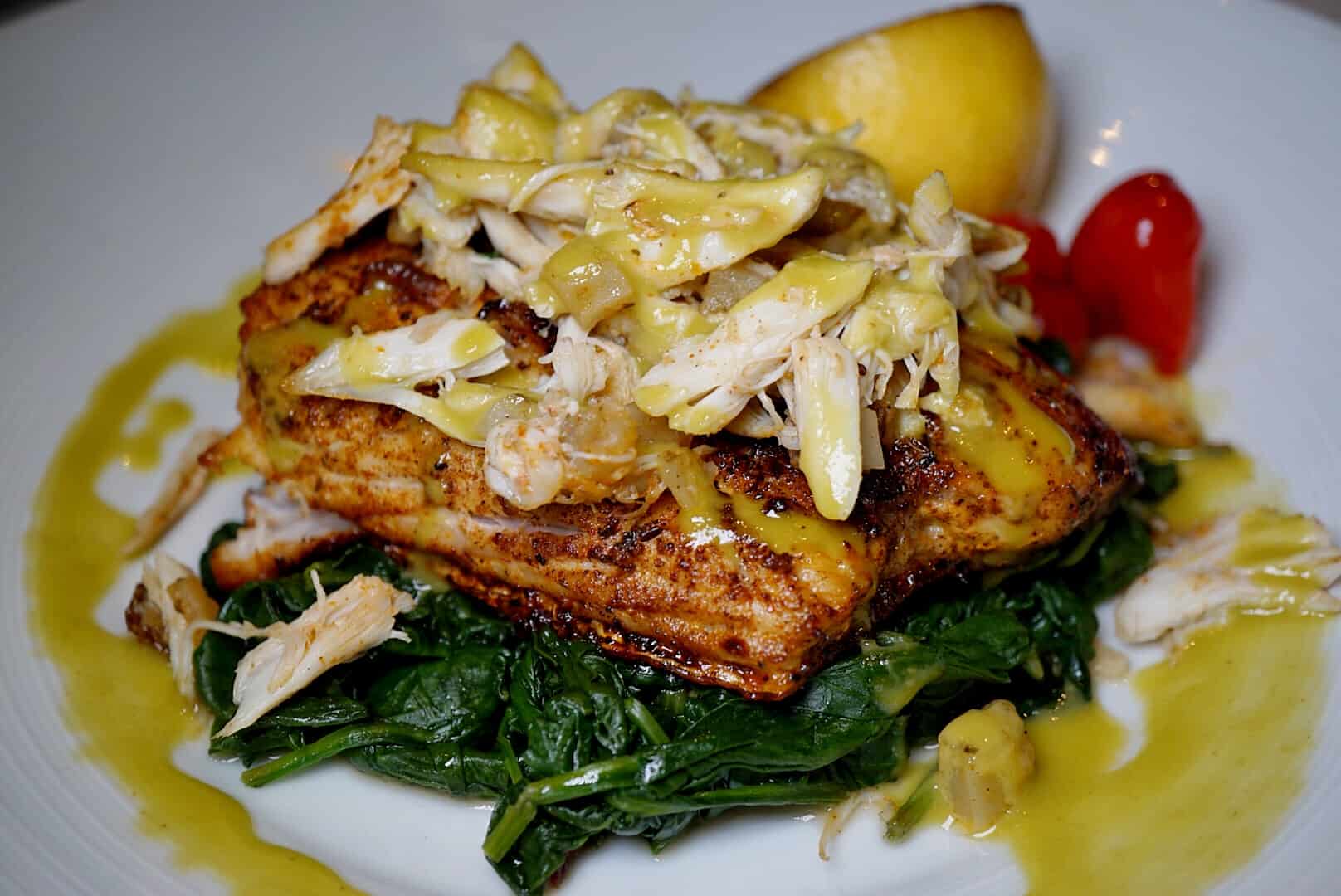 The real deal was dessert. We had the ultimate Chocolate Brownie, it was gluten free and you would never know! We also devoured a gigantic piece of Salted Caramel Chocolate Cake. I wanted to stick my face in it like the kid from Matilda. The salted caramel is hidden in the cream and layered throughout the cake. I couldn't stop eating it!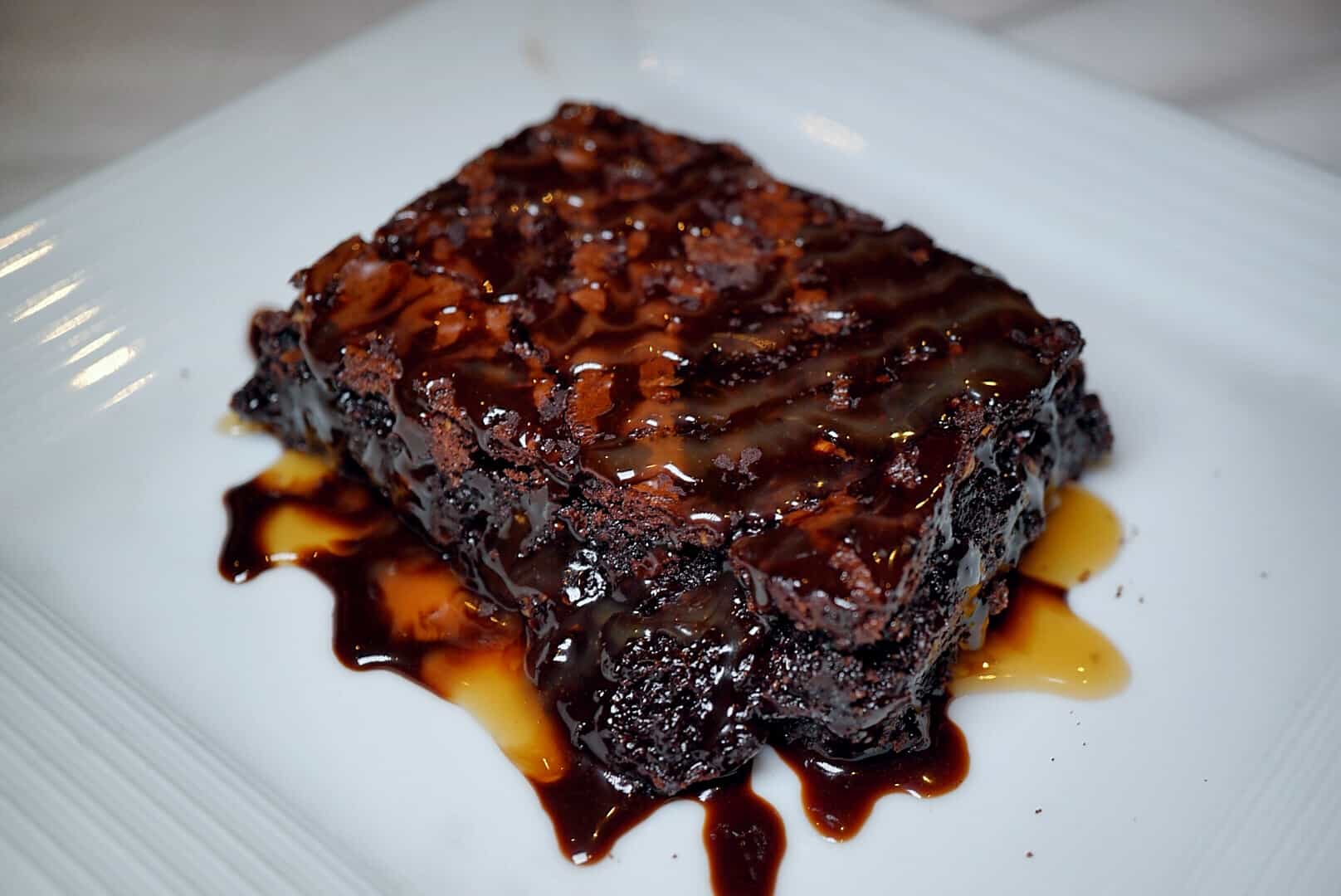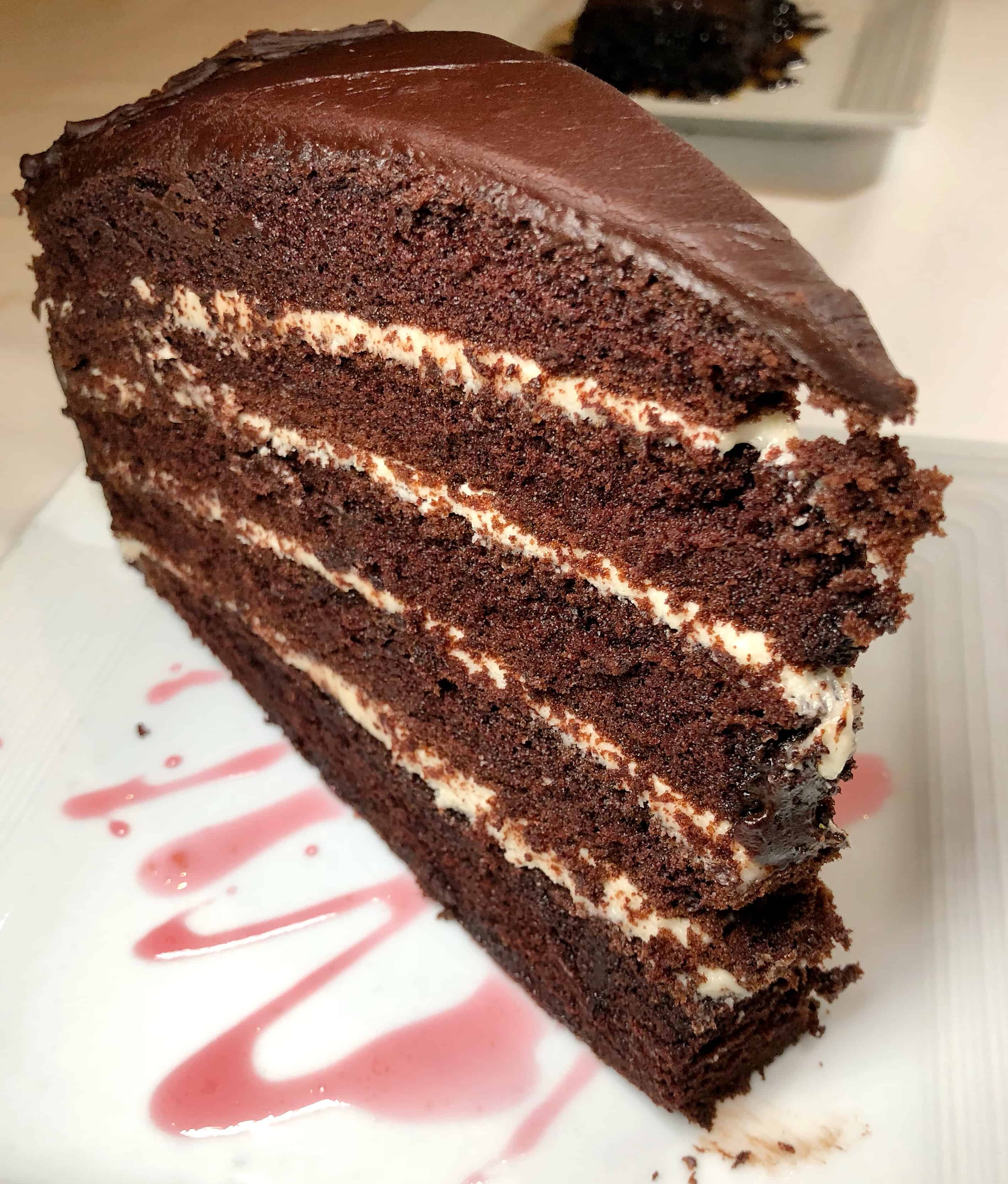 Next time you visit the Live! Casino & Hotel, make sure you stop by The Prime Rib for some delicious drinks and eats. Their in-house aged bourbon is said to be lucky for Blackjack players…
Want to see more of JZ Eats?
Check out more of my favorite Baltimore restaurants here.
Follow me on Instagram and Facebook for daily drool-worthy updates.
Subscribe to my blog so you don't miss a thing!