This post may contain affiliate links which will not change your price but will share some commission. Please read my privacy policy.
Growing up in Maryland, summers always included a trip to Ocean City. Every year I looked forward to getting my pizza fix at Grotto Pizza. When I heard a location was opening up closer to home, I was ecstatic! Obviously this wasn't my first time visiting Grotto Pizza in Columbia, but it was definitely the first time I didn't scarf down my food before taking a photo!
Although I can't enjoy a slice of pizza on the beach, their Columbia location has a few outdoor seats so I can still enjoy the weather when it's nice.
Fun fact about Grotto Pizza
Grotto Pizza was founded in 1960 and a slice of pizza sold for only TWENTY CENTS! A whole pie sold for $1.60. Can you believe it?! Times sure have changed…
While my friend and I came for the pizza, our meal began with an order of loaded cheese fries, because why not? They were covered in cheese, just the way I like them.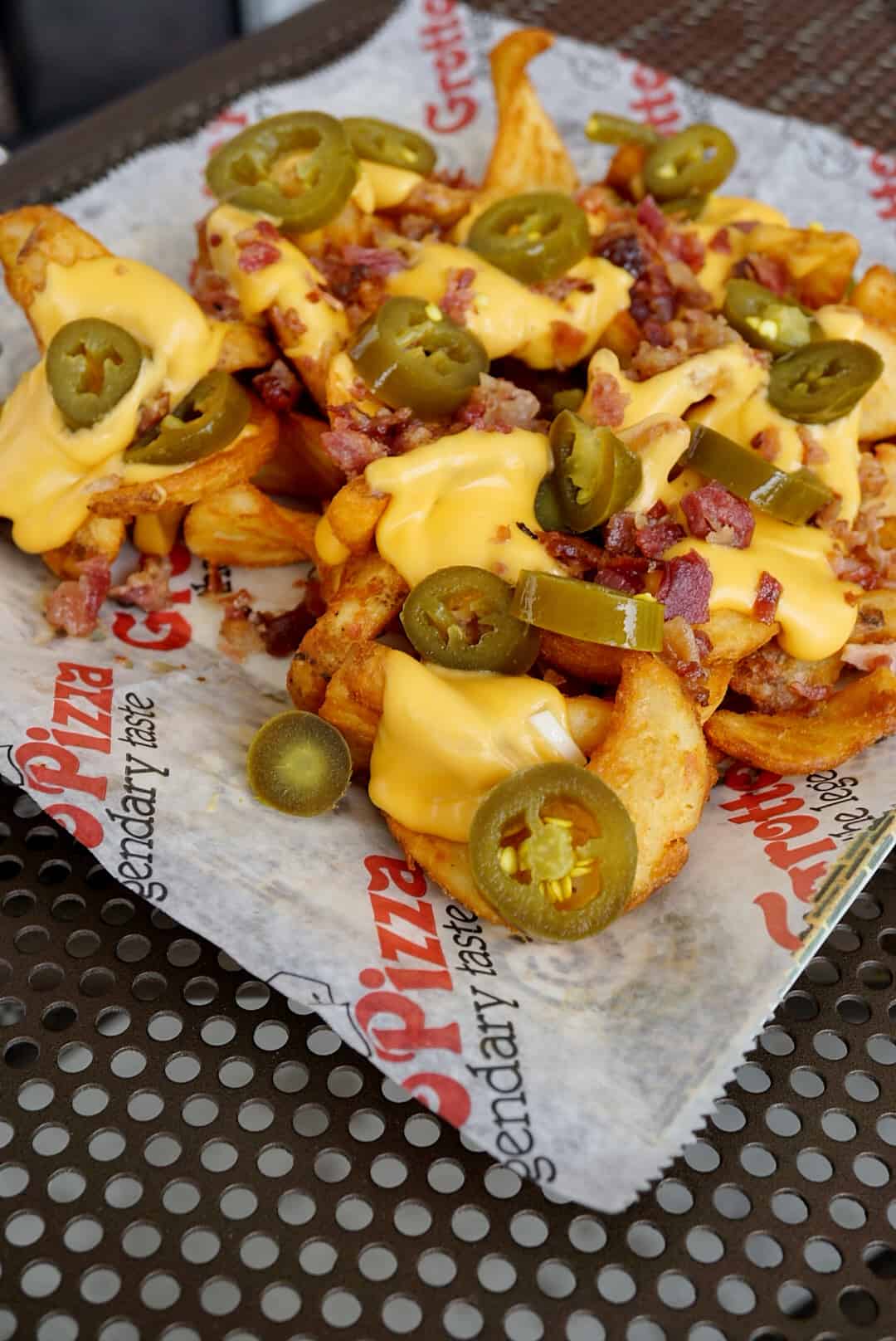 I didn't realize this until after we ate, but each course was super cheesy. No complaints here! Next we had a Caprese Salad which felt like a nice way to balance out the loaded fries.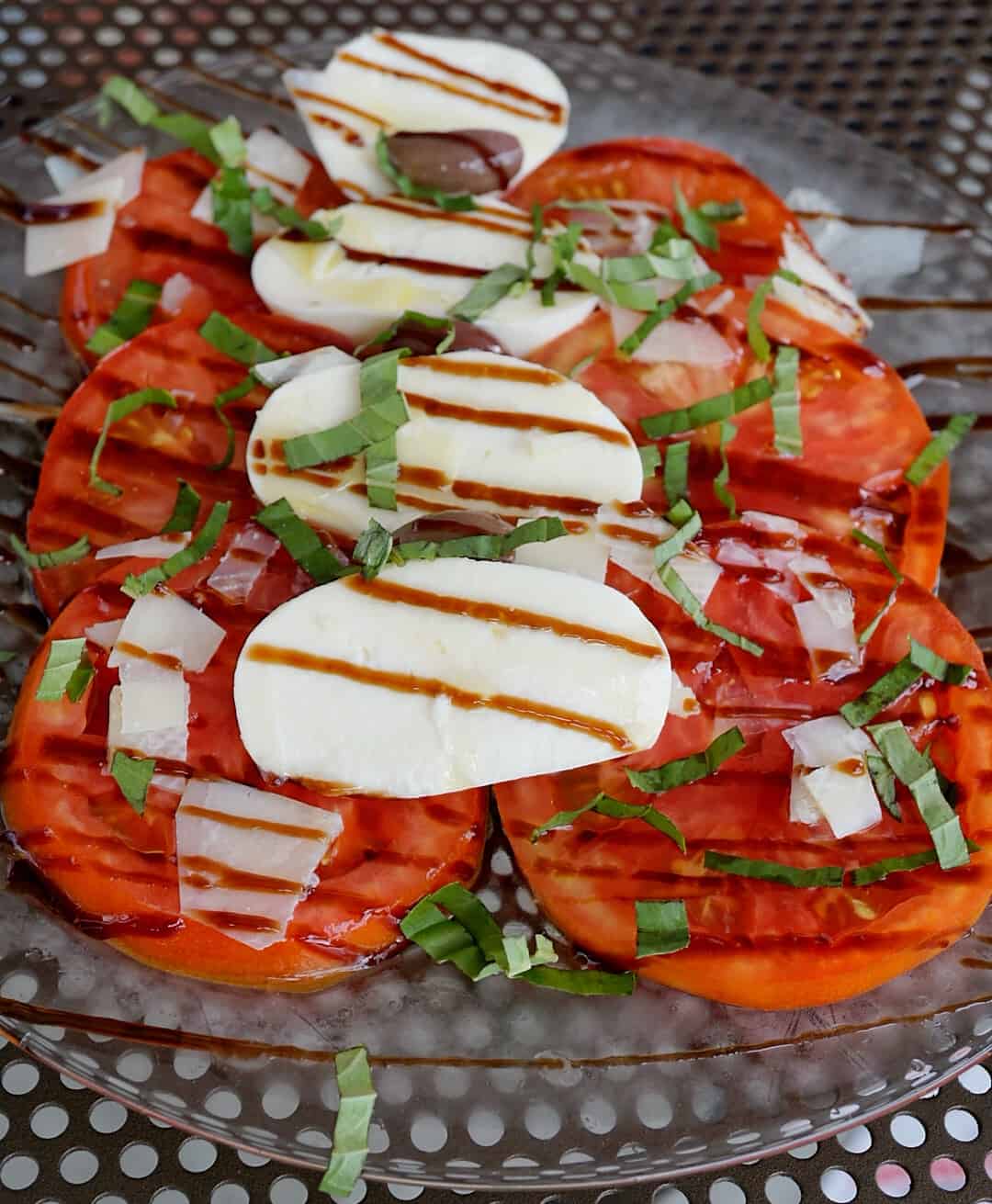 I made sure to save room for pizza because that's the best thing on the menu! Grotto Pizza has the thinest, crispiest crust-it's the perfect balance between doughy and crispy. We opted for a Margherita pizza, and it was bursting with flavor.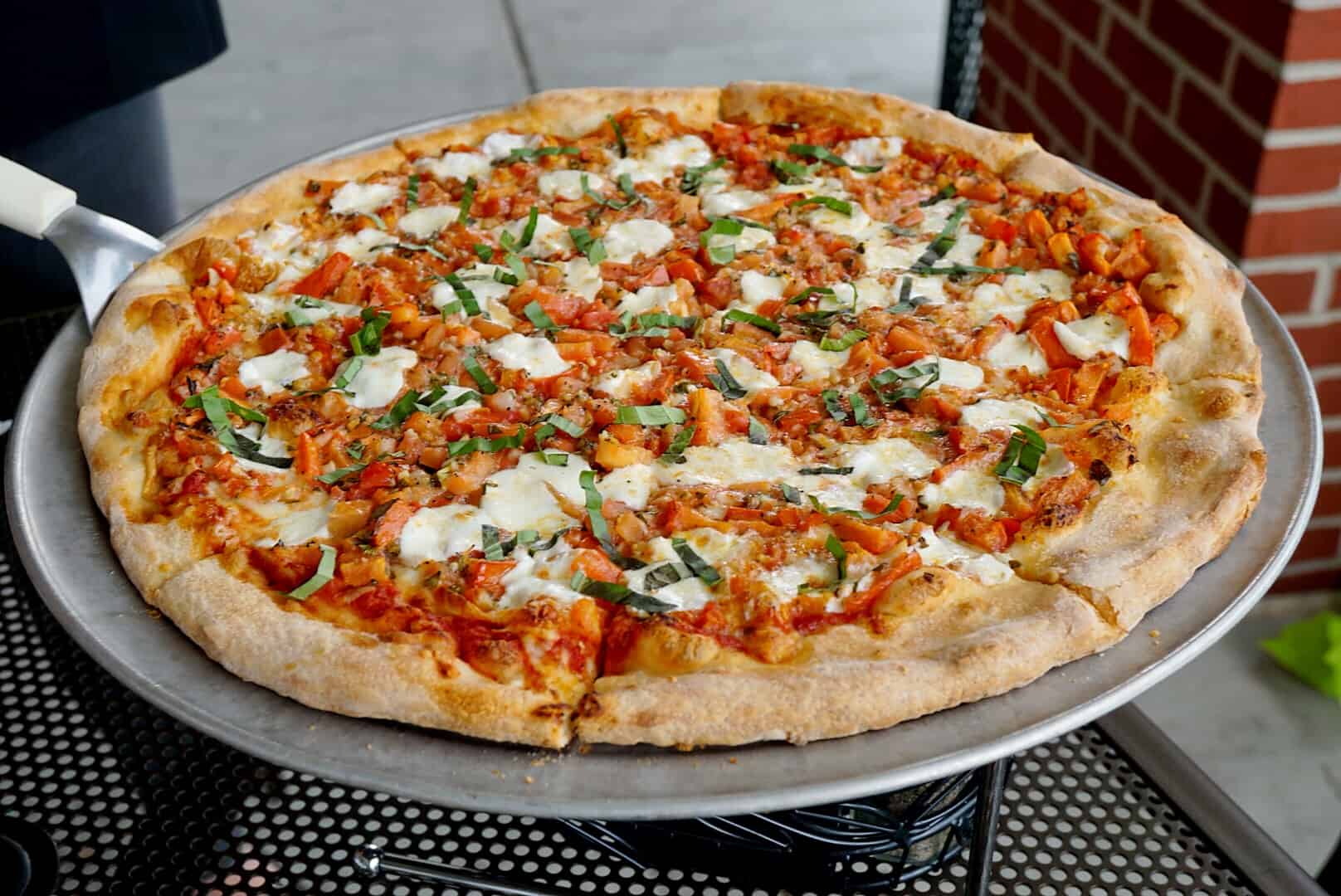 You can't leave Grotto Pizza without their house made gelato, so of course we ordered some to finish off our lunch! The Mint Chocolate Chip is my favorite.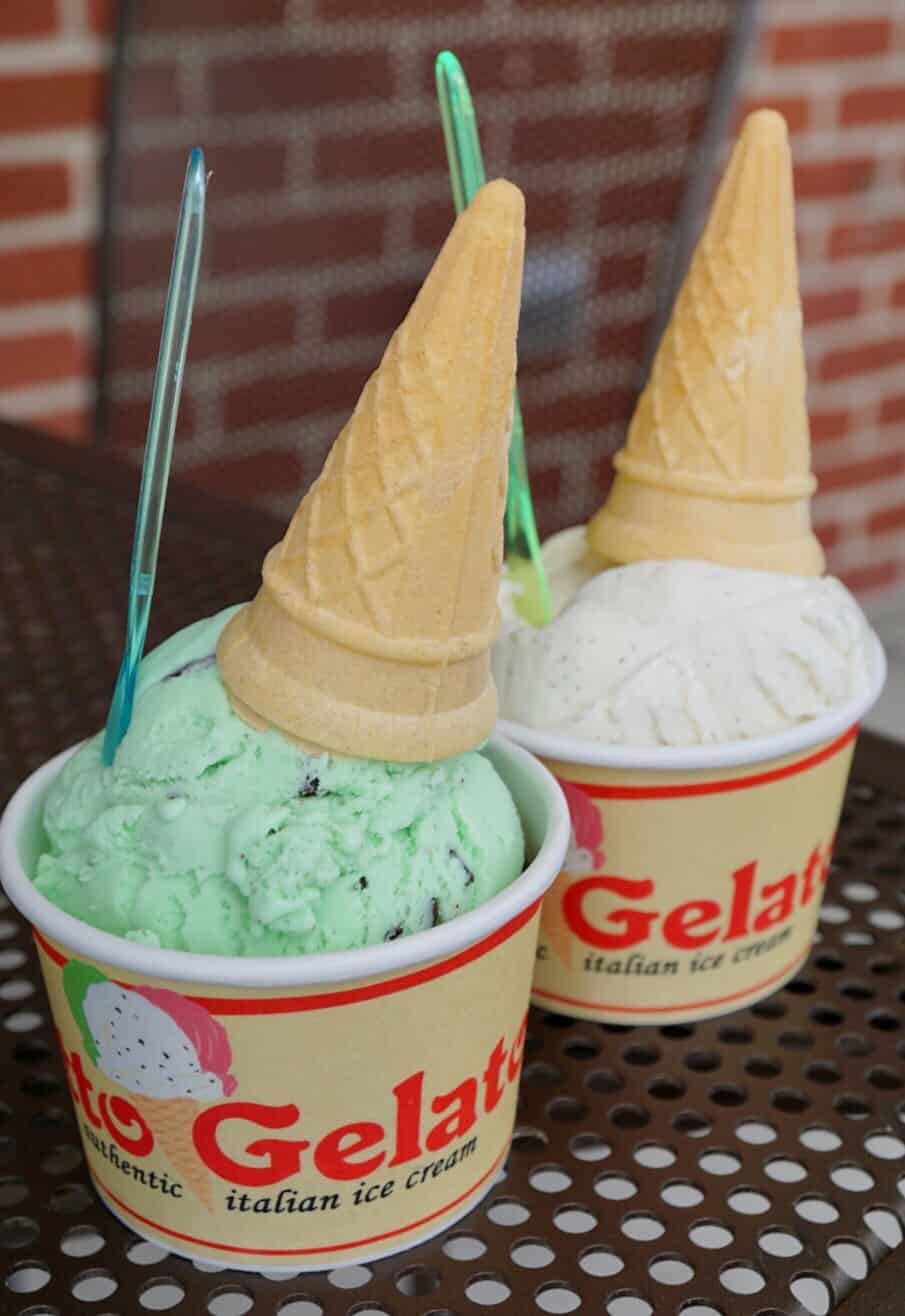 If you're in Columbia or live nearby, definitely make your way over to Grotto Pizza!
Want to see more of JZ Eats?
Check out more of my favorite Baltimore restaurants here.
Follow me on Instagram and Facebook for daily drool-worthy updates.
Subscribe to my blog so you don't miss a thing!