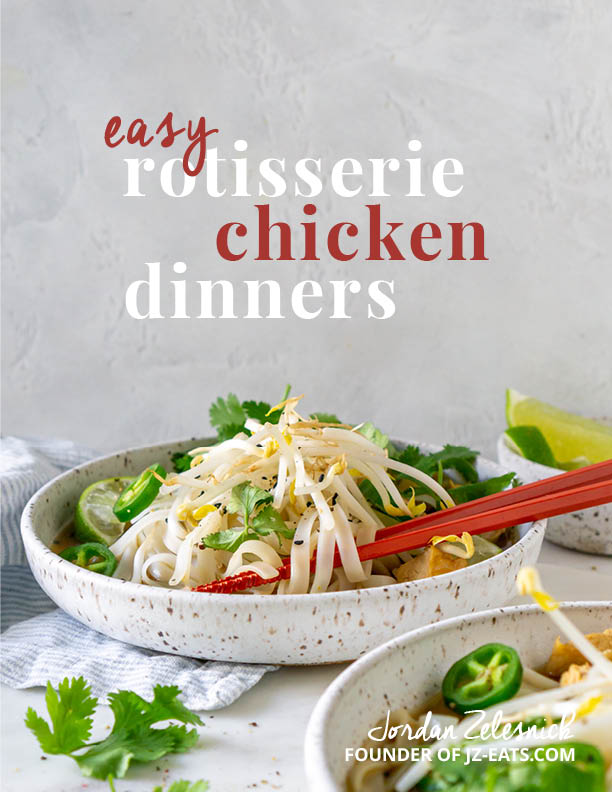 Have you ever thought about using a pre-made rotisserie chicken to decrease the time of some of your favorite meals? It instantly cuts the total time to prepare your favorite dish in half.
With the goal of making things easier and saving time, I've put 25 easy Weeknight Rotisserie Chicken Recipes together specifically with you in mind inside this ebook!

What's Inside?
Easy Weeknight Rotisserie Chicken Dinner Recipes – 25 tried and true dinner recipes
Minimal hands on time – most recipes only require 10-15 minutes of hands on time
Beautiful images for each recipe – so you know exactly what your making
Recipe notes and tips – to help you along the way
Bonus recipe – to help you get the most out of your rotisserie chicken, I included a homemade chicken stock recipe!
Some Of My Favorite Recipes From The Book: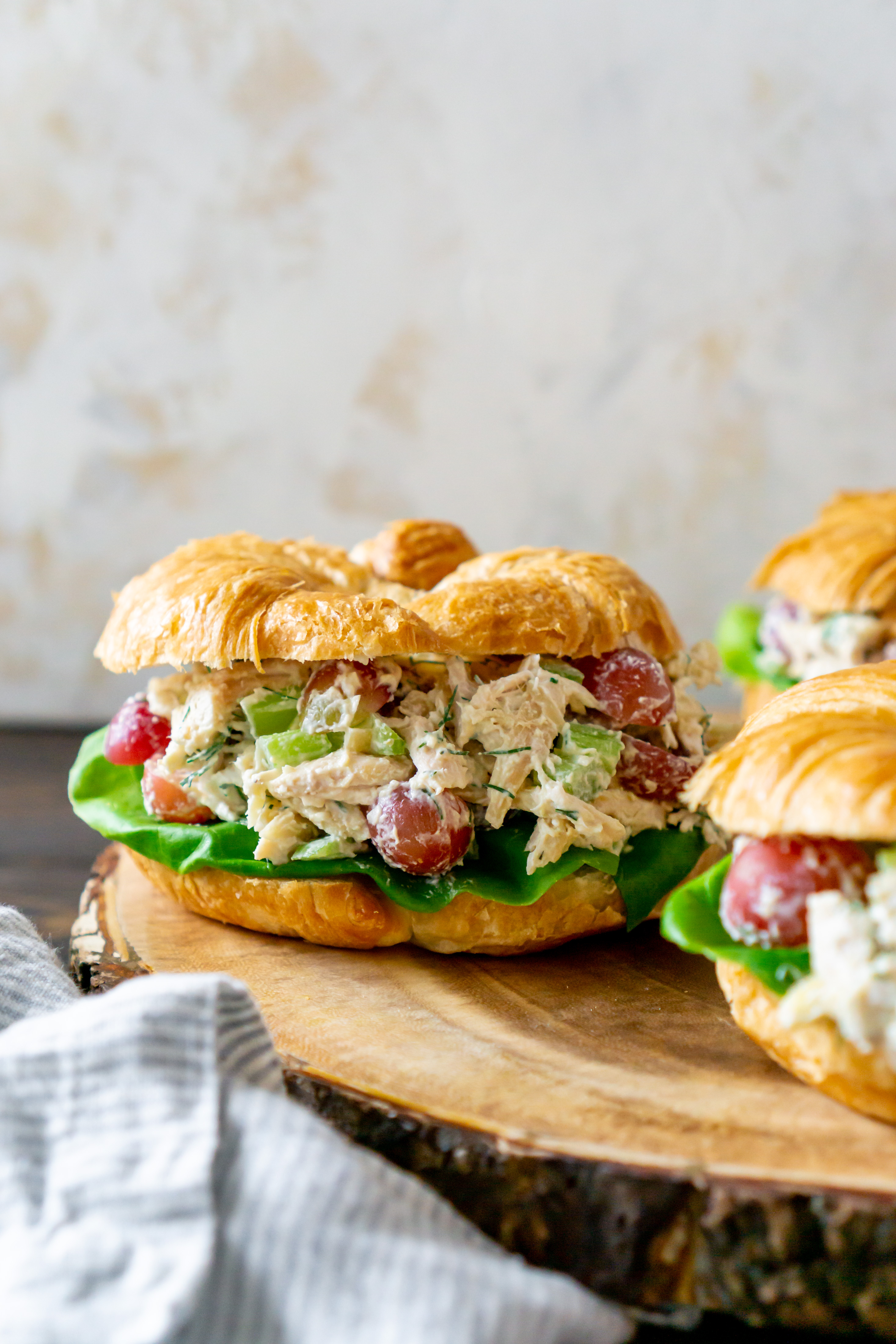 No Mayo Chicken Salad Croissant Sandwiches
This chicken salad combines sweet grapes, tangy lemon, yogurt, and fragrant dill with the texture of chopped celery and almonds. The buttery croissant and combination of flavors will be enough to have you make this recipe again.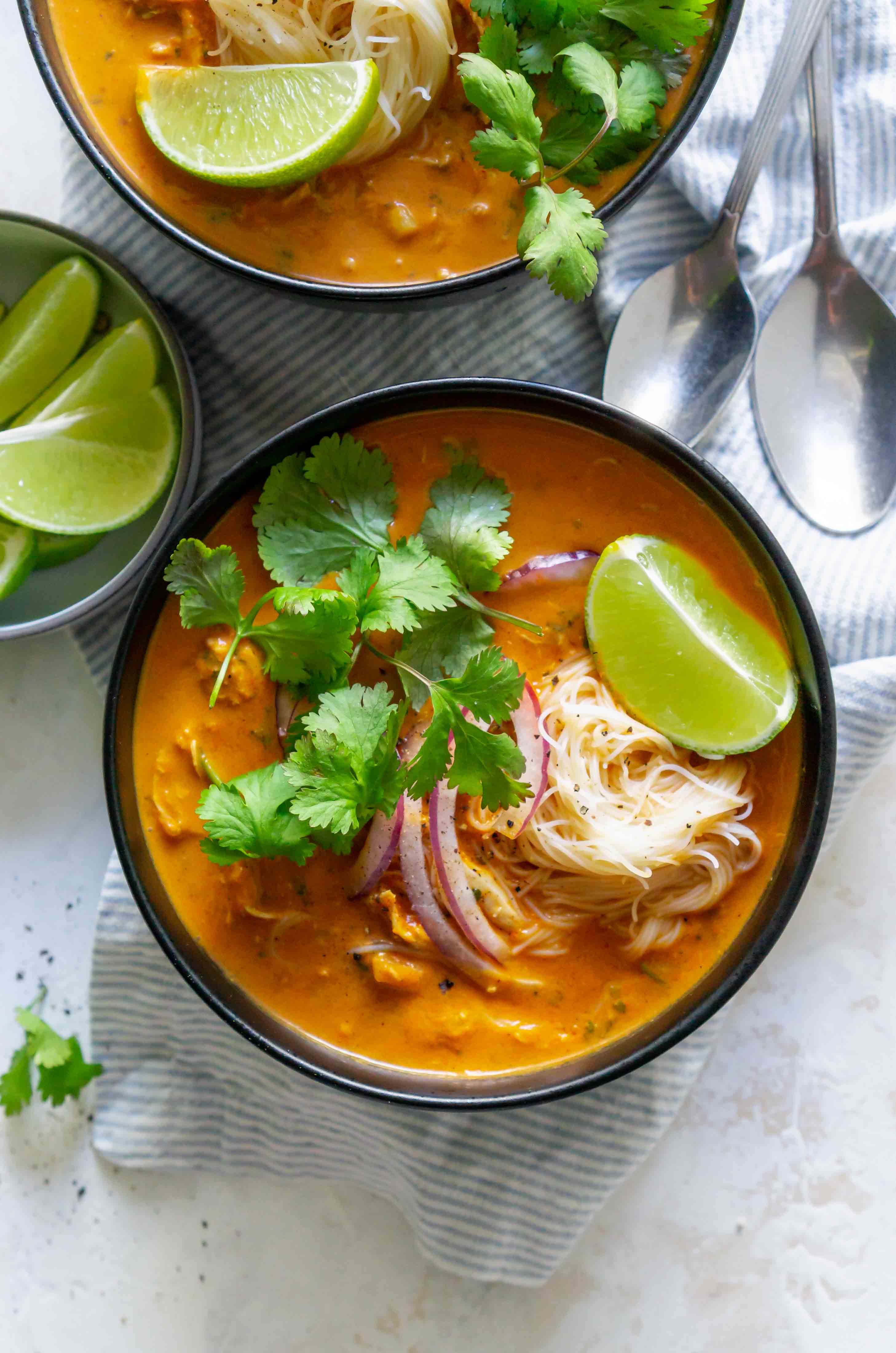 Coconut Curry Chicken Soup
This coconut curry chicken soup is delicious with a homemade curry paste laden with Asian aromatics. Between the chicken, rice noodles, and intensely flavored paste, you may be craving this soup regularly. Try it with your choice of garnishes for some color and texture!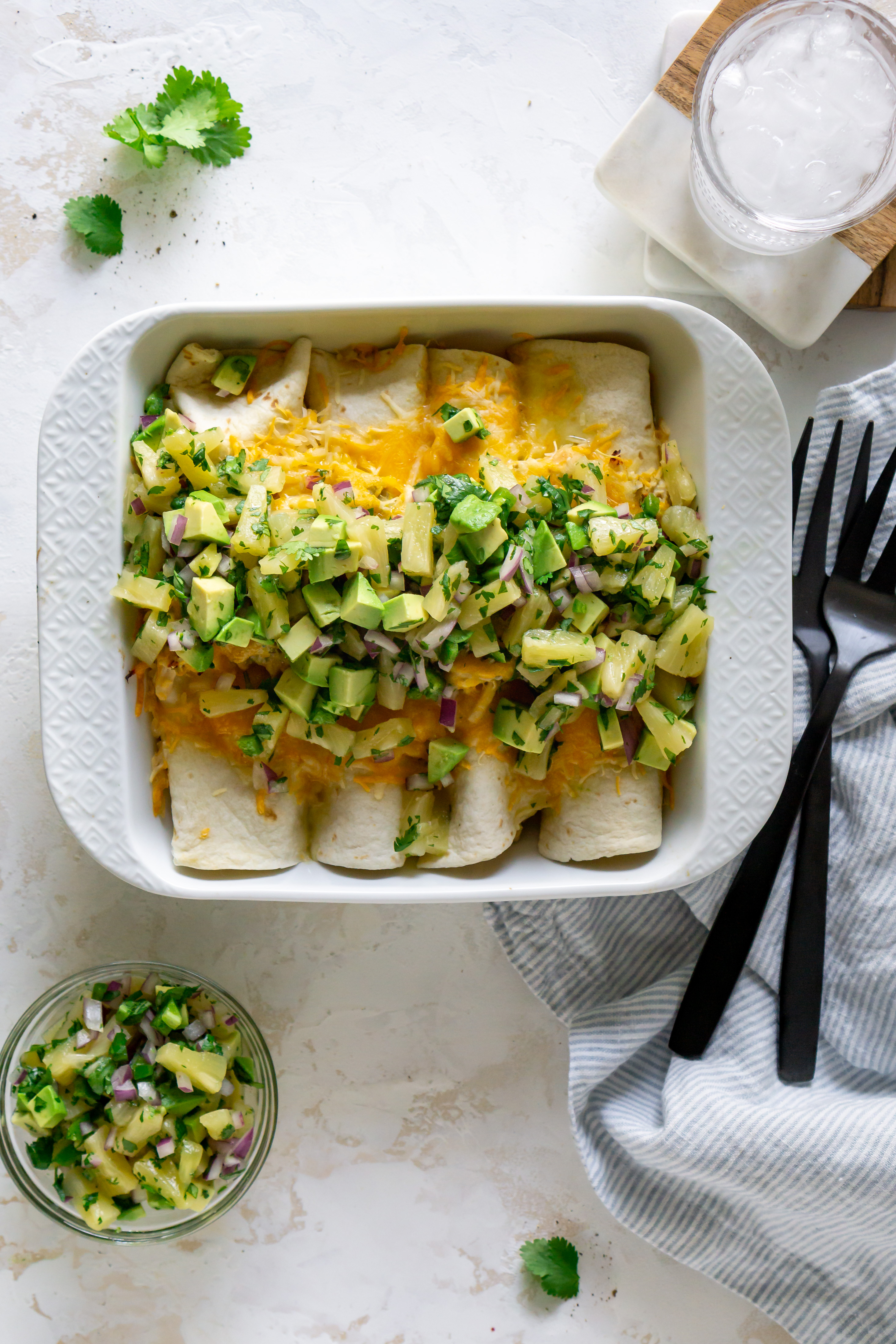 Mini Chicken Enchilada Bake
Now you can make chicken enchiladas at home rather than visiting your local Mexican restaurant! A rotisserie chicken, salsa verde, tortillas, cheese, and cooked rice are all you will need to assemble them for the oven, but a unique twist is the sweet and spicy pineapple jalapeño salsa that garnishes the top.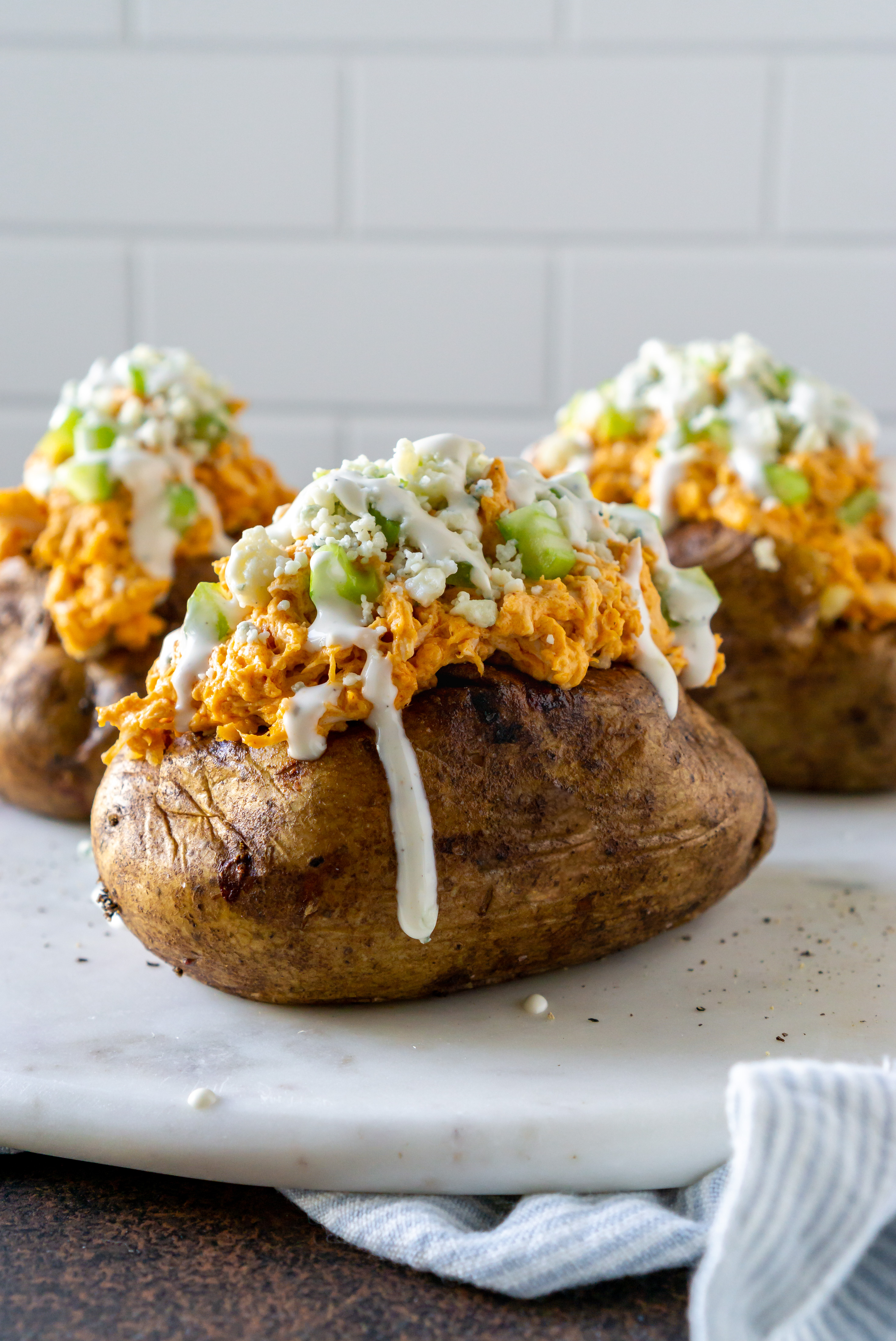 Buffalo Chicken Baked Potatoes
If you love a good baked potato and buffalo wings, this dish is a marriage between both! Baked russet potatoes are stuffed full with chicken in a cheesy buffalo sauce, and topped with the usual wing accompaniments of celery and blue cheese.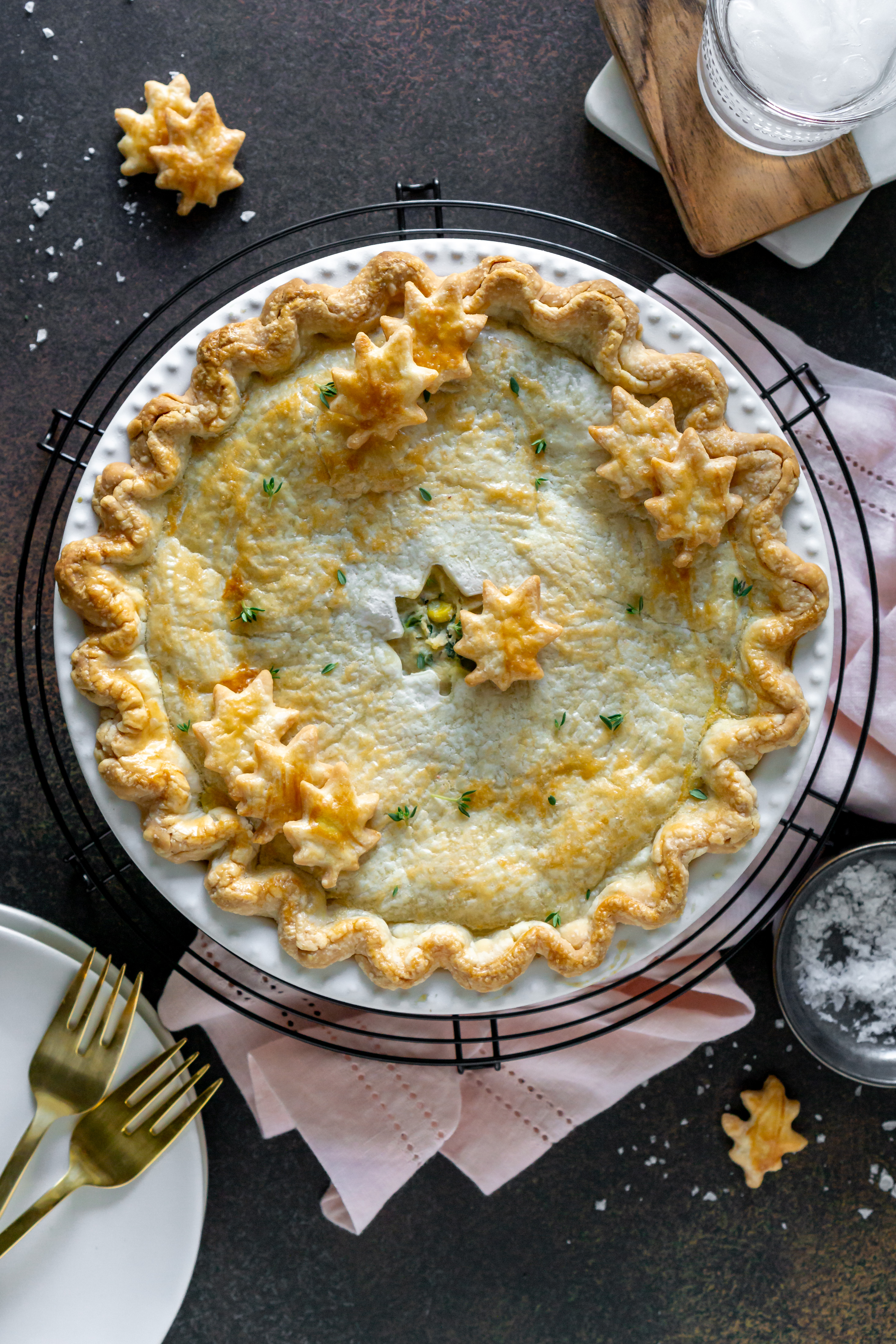 Quick And Easy Chicken Pot Pie
A blend of frozen vegetables reduces your time and effort, along with the addition of a store-bought rotisserie chicken. This pie is also a great make-ahead option for a busy day of the week.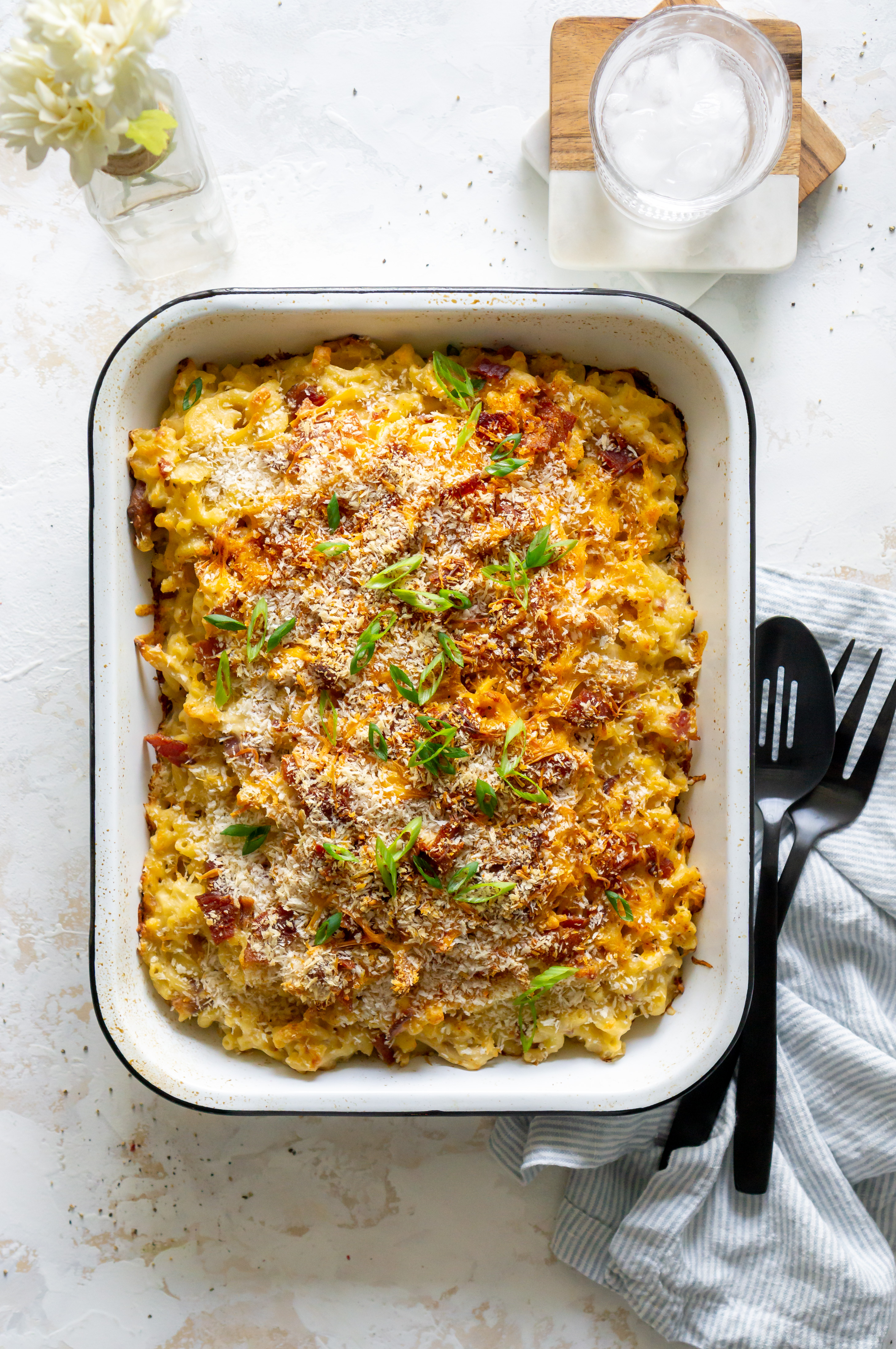 Chicken Bacon Ranch Mac N Cheese
Macaroni and cheese gets a new life with shredded chicken and salty bacon. The ranch adds a zesty undertone while some caramelized onions and shallots infuse the dish with some sweetness.