My cookbook, Quick Prep Cooking With Ingredients From Trader Joe's, will make your life easier by giving you over 60 recipes using ingredients from Trader Joe's. All of these recipes can be easily whipped up in your kitchen, with minimal hands-on time.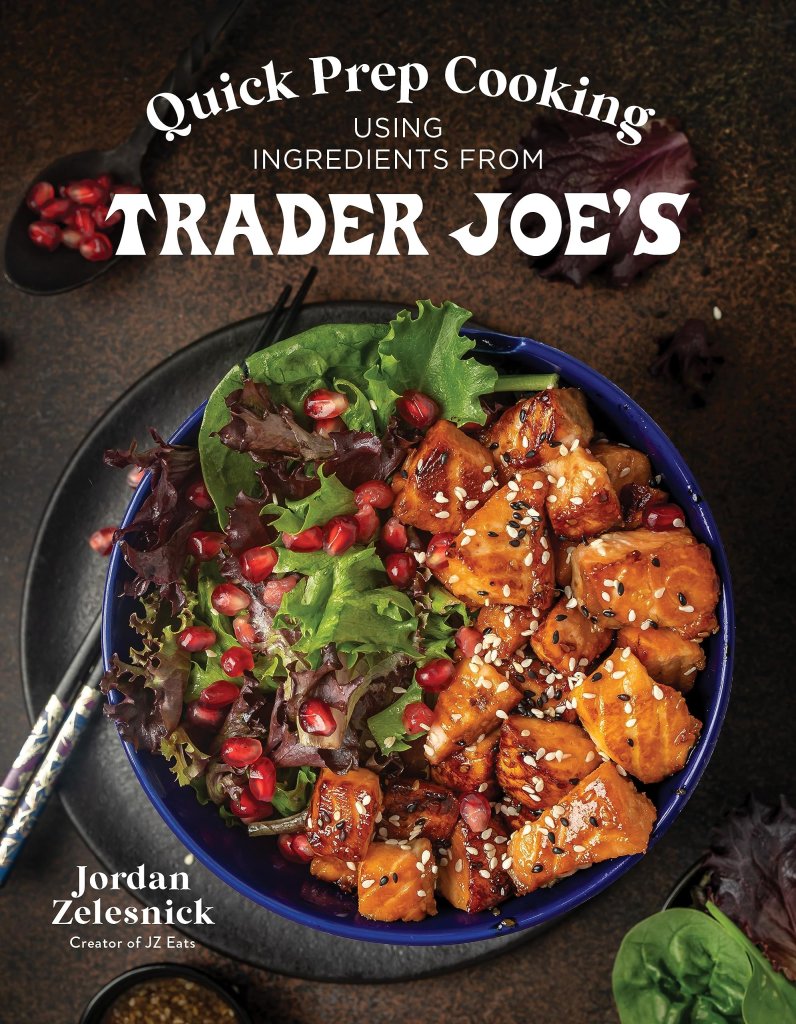 Order my cookbook from one of these retailers or check your local bookstore!
Best Trader Joe's Recipes
With this cookbook, you'll have everything from appetizers to dinner on the table in no time – and all with ingredients from Trader Joe's!
Some of my favorite recipes from the book:
Crispy Air Fryer Ravioli
Gochujang Salmon Burgers
Peach and Burrata Flatbread
Everything but the Leftovers French Fry Poutine
Crispy Street Corn Smashed Potatoes
Pumpkin Spice Challah French Toast
Edible Cookie Butter Cookie Dough
These recipes are all about having fun in the kitchen with Trader Joe's products. Whether you're a seasoned home chef or just getting started, let these recipes be your guide to easy, tasty meals.