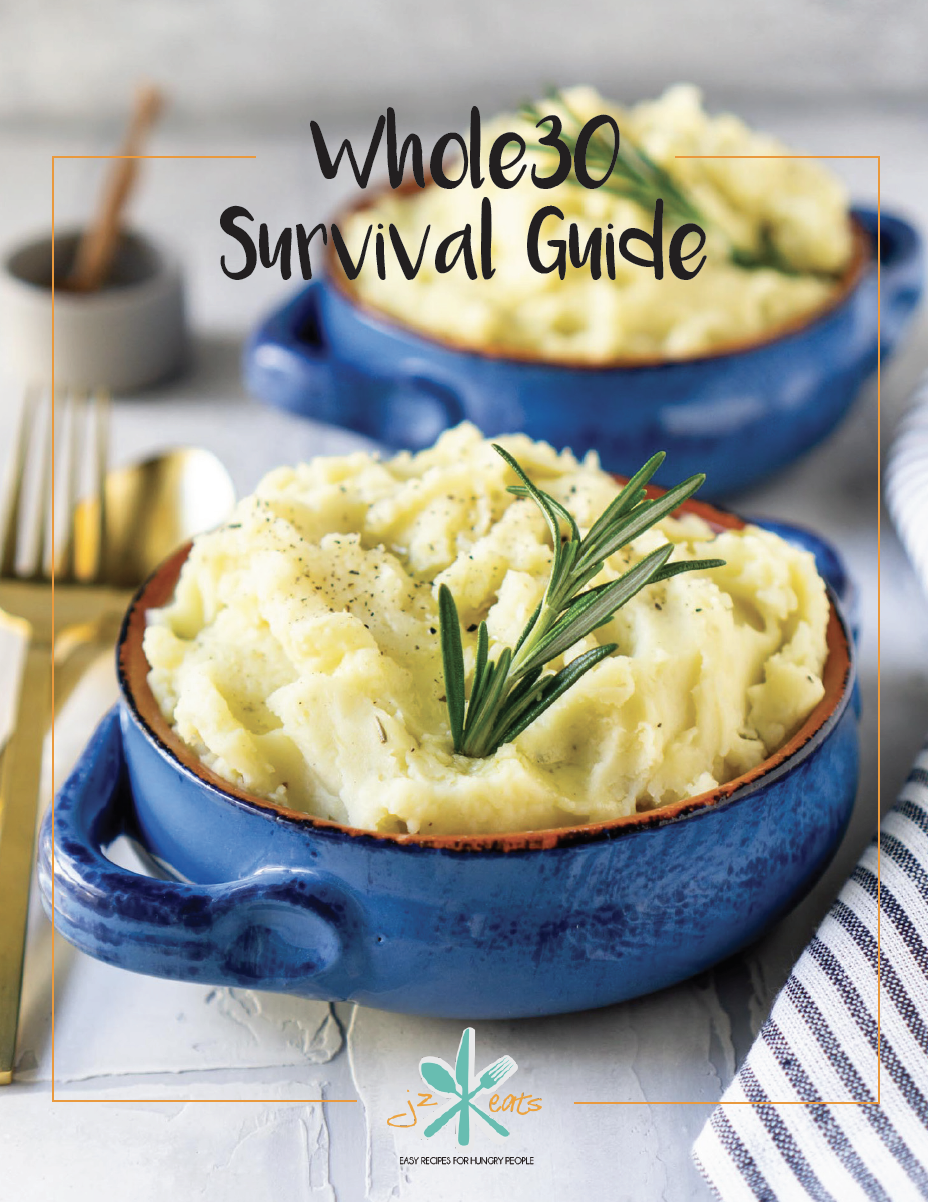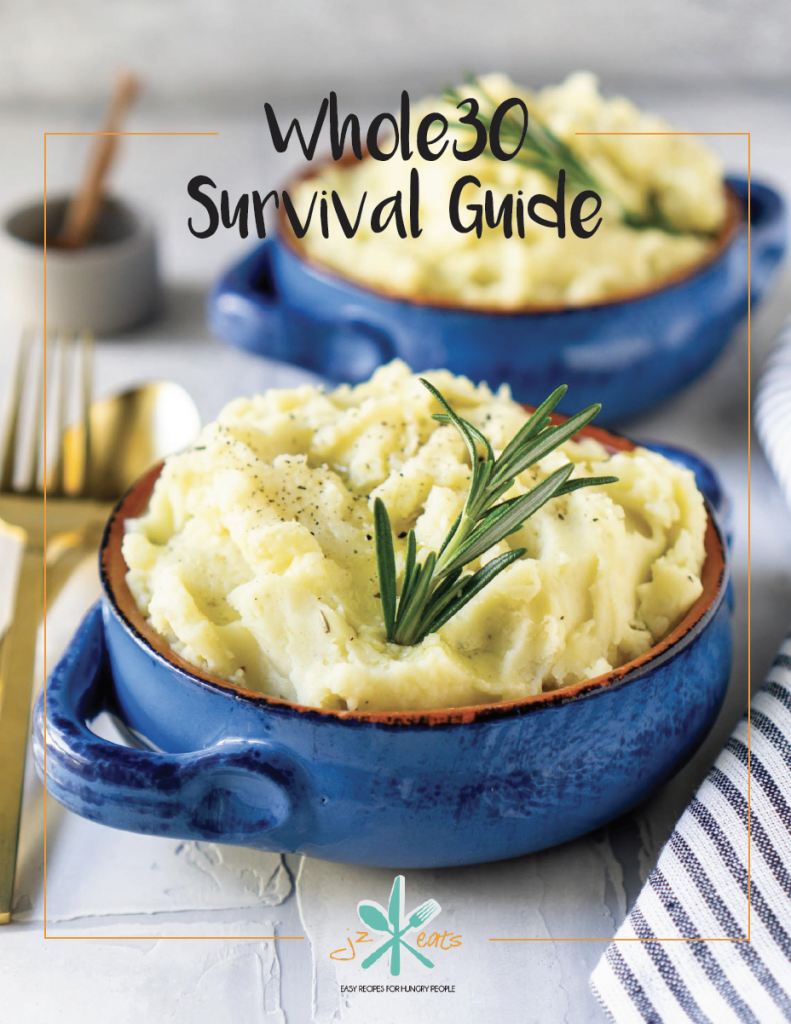 Tips and recipes for surviving Whole30
Whole30 was a life-changing experience for me, but it wasn't easy, so I'm sharing a complete guide to get you through it!
In this guide I'm giving you:
– 10 amazing Whole30 recipes
– All my tips, tricks, and secrets to surviving Whole30
– Whole30 date night ideas
– My favorite Whole30 products and where to get them
– And more!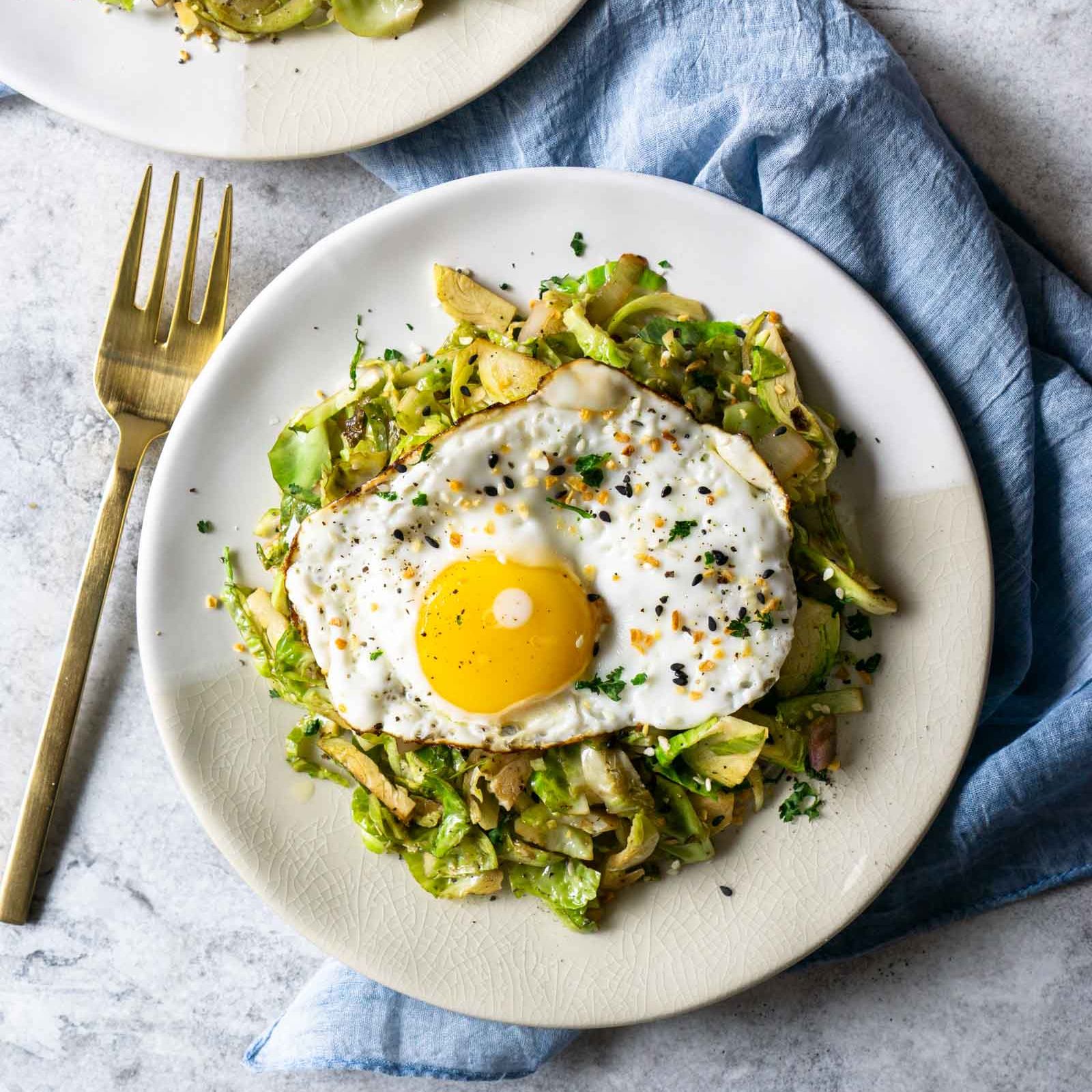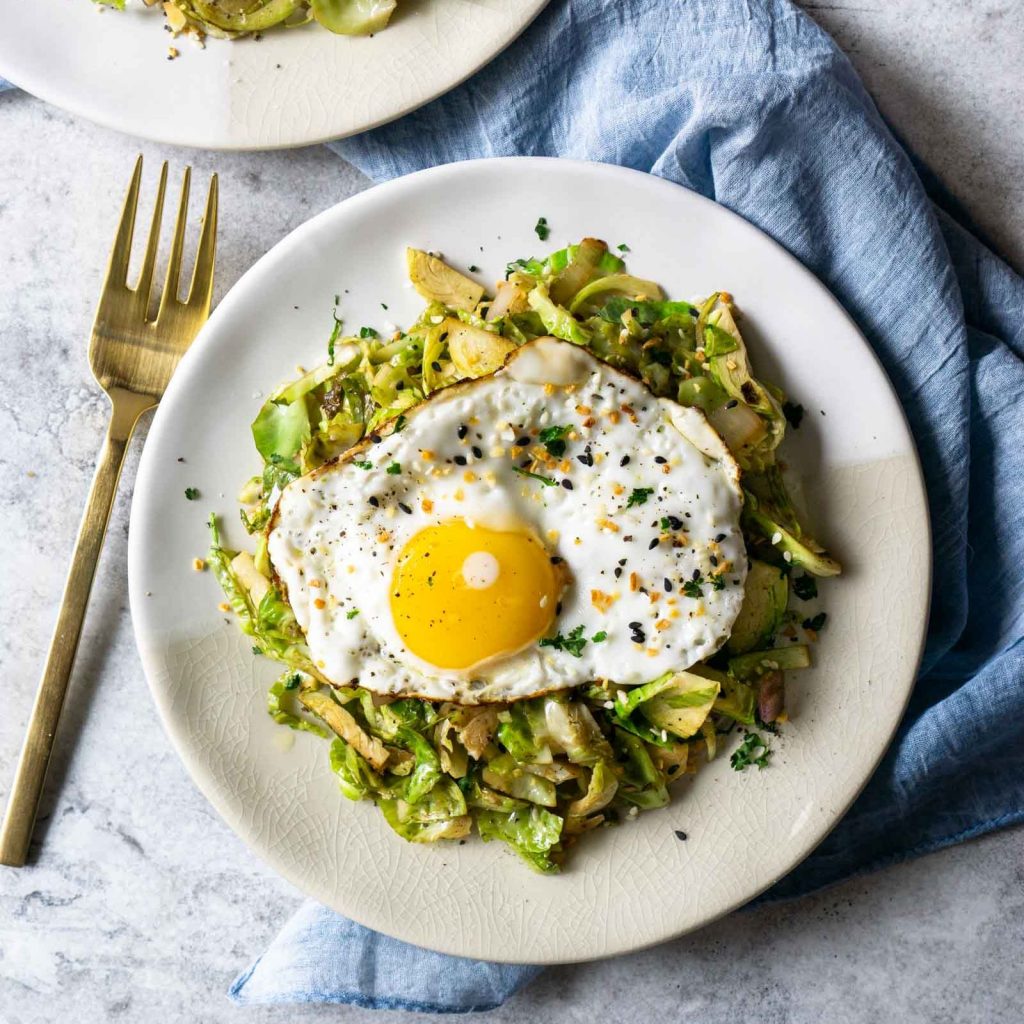 Brussels Sprouts Breakfast Hash
This is such an easy breakfast to whip up during the week. The brussels sprouts can be prepped ahead of time and a fried egg is ready in 2-3 minutes!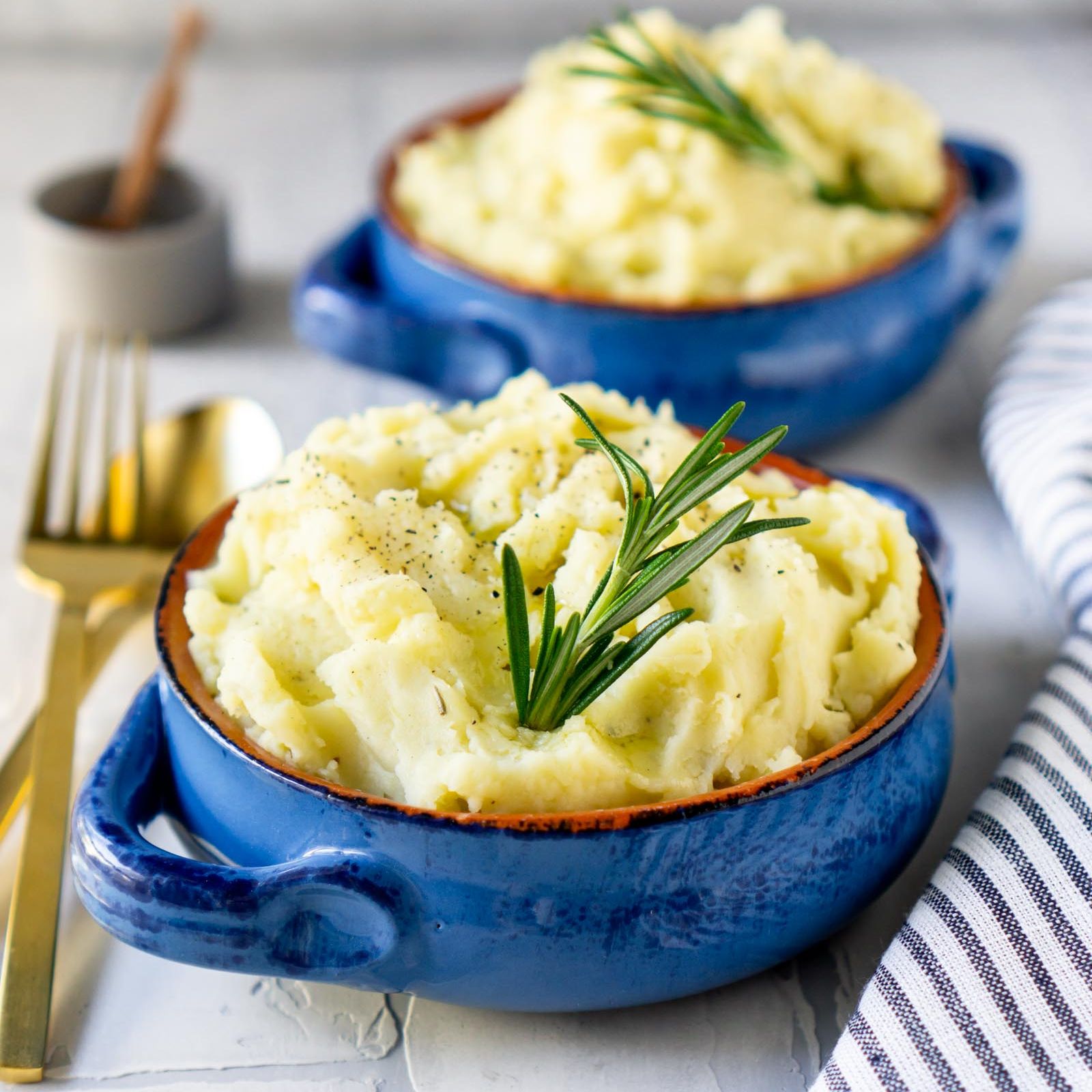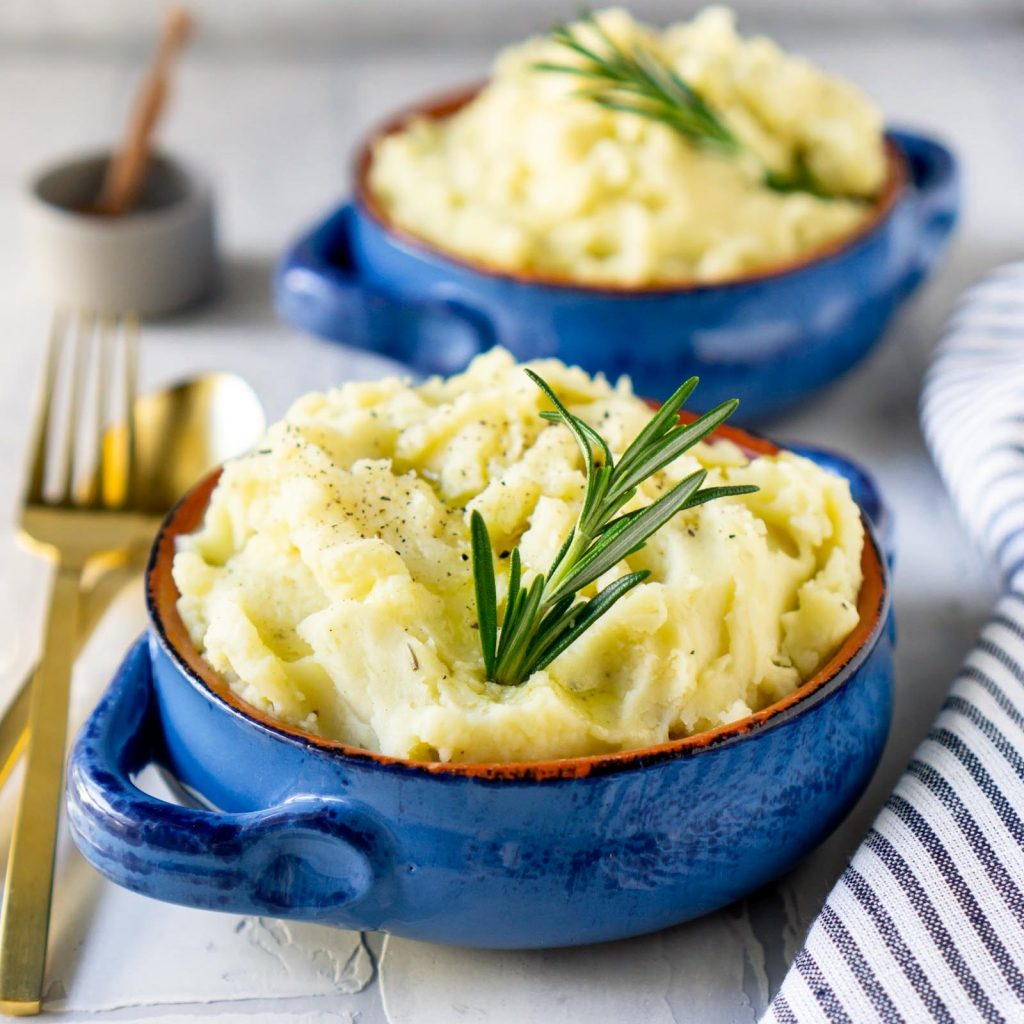 Creamy Mashed Potatoes
These Whole30 compliant mashed potatoes are creamy and flavorful, just like the classic mashed potatoes you know and love!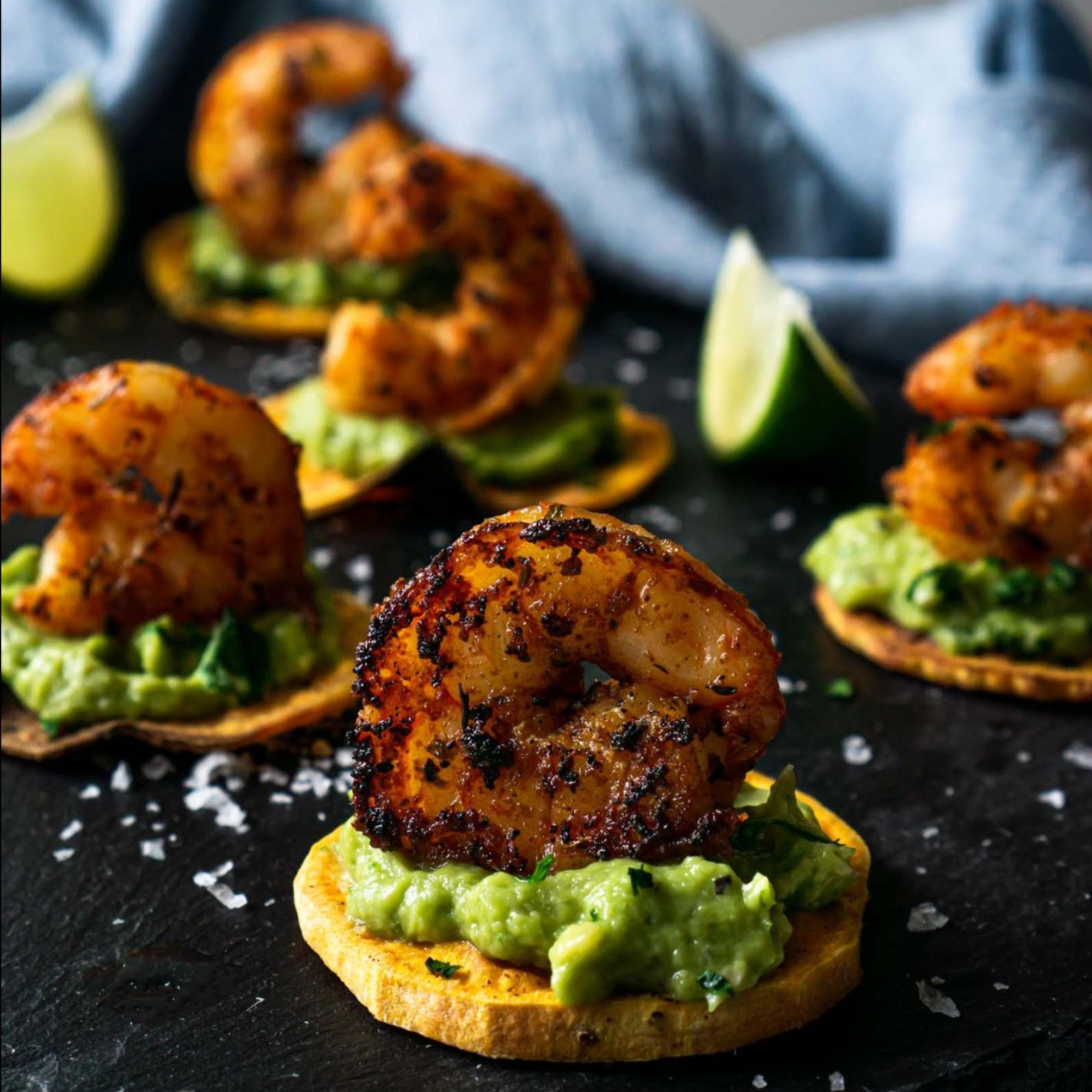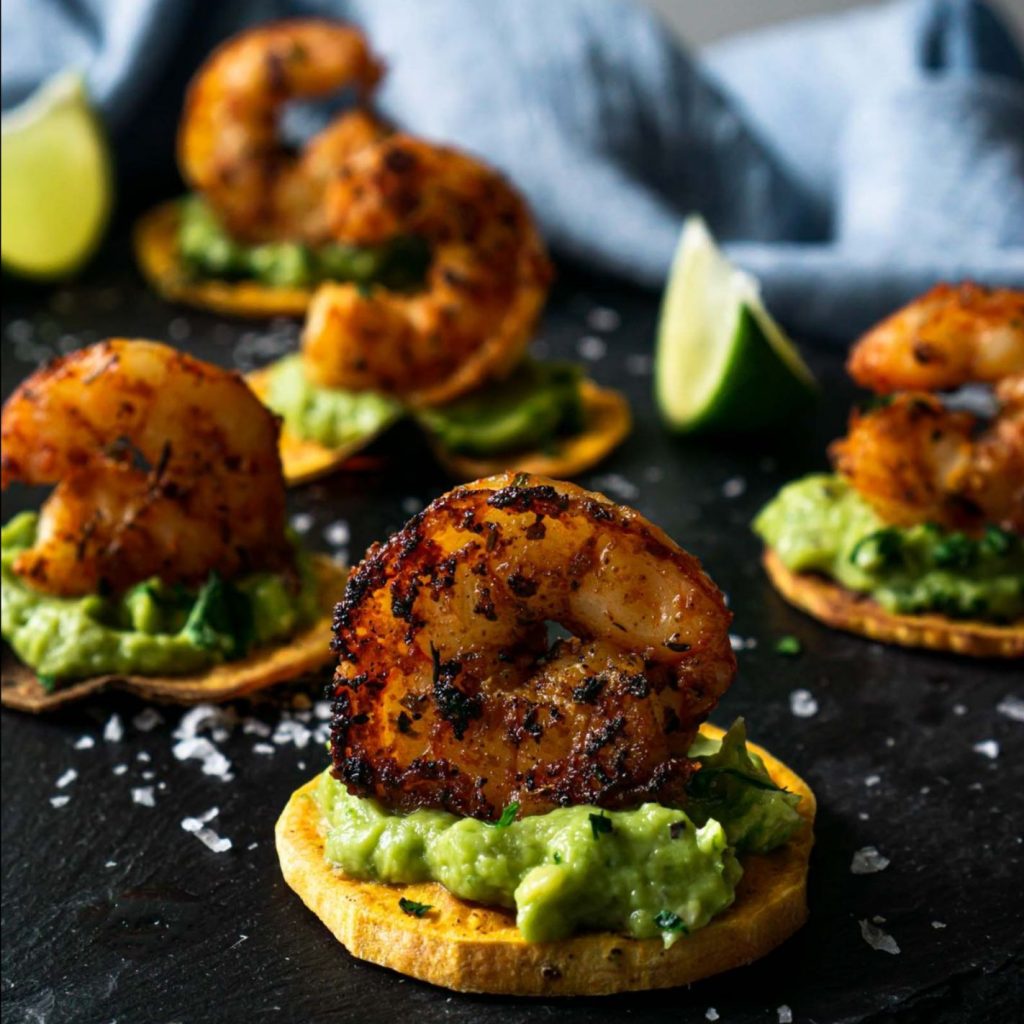 Guacamole Shrimp Bites
These shrimp bites might be small but they are filling. They make great party appetizers and game day snacks too!