This post may contain affiliate links which will not change your price but will share some commission. Please read my privacy policy.
I grew up going to TGI Friday's and remember it as a casual dining experience. With their recent menu overhaul, the restaurant is aiming to change things up, stepping away from the casual dining experience and offering high quality dishes full of fresh and all natural ingredients.
Upon stopping in for lunch with my coworker, we were told about the new "Choose Two" for $14.99 special as part of TGI Friday's menu overhaul. The restaurant is on track to enhance its entire menu front-to-back by the end of 2018, and if the rest of the overhaul is anything like what I tasted the other day we're in for a treat!
Among Fridays' new offerings are a 6-ounce Premium Center-Cut Sirloin, 14-ounce Bone-In New York Strip, Dragon-Glazed Salmon, Bacon-Wrapped Grilled Shrimp and Parmesan-Crusted Chicken all of which join Fridays' Big Ribs on the Fire-Grilled Menu. Additional menu upgrades include new and improved sides like Crispy Brussel Sprouts, Baked Mac & Cheese and Giant Onion Rings.
Is your mouth watering yet? Mine sure was when I read through those items on the menu. We had a tough time deciding what to order because everything sounded delicious!
Finally, we settled on the Bacon-Wrapped Grilled Shrimp, Dragon-Glazed Salmon, New York Strip Steak, and BBQ Ribs. The TGI Friday's Choose Two special comes with a side of Cheesy Mashed Potatoes and Butter Lemon Broccoli. The ribs were perfectly tender and I could not get enough of the mashed potatoes!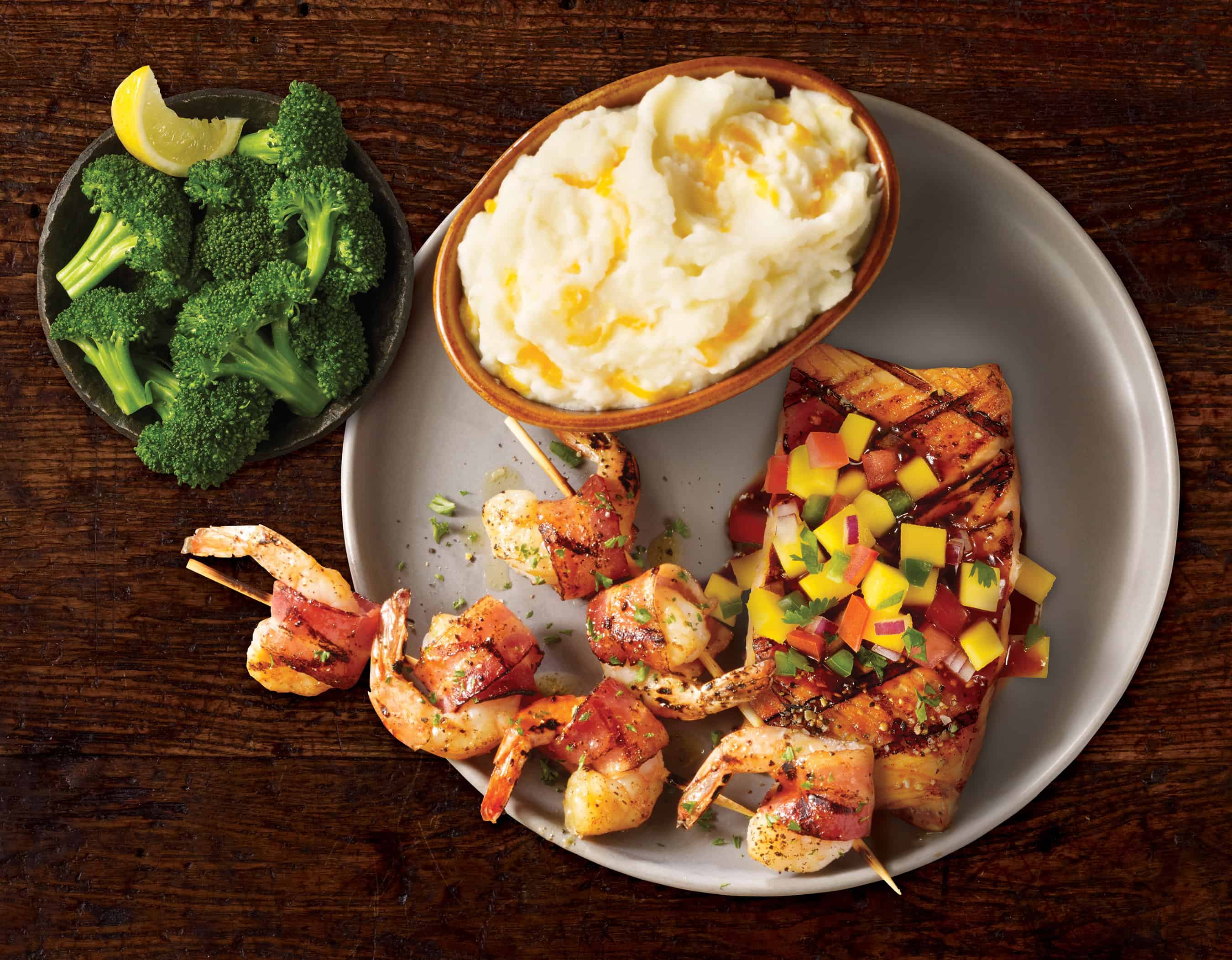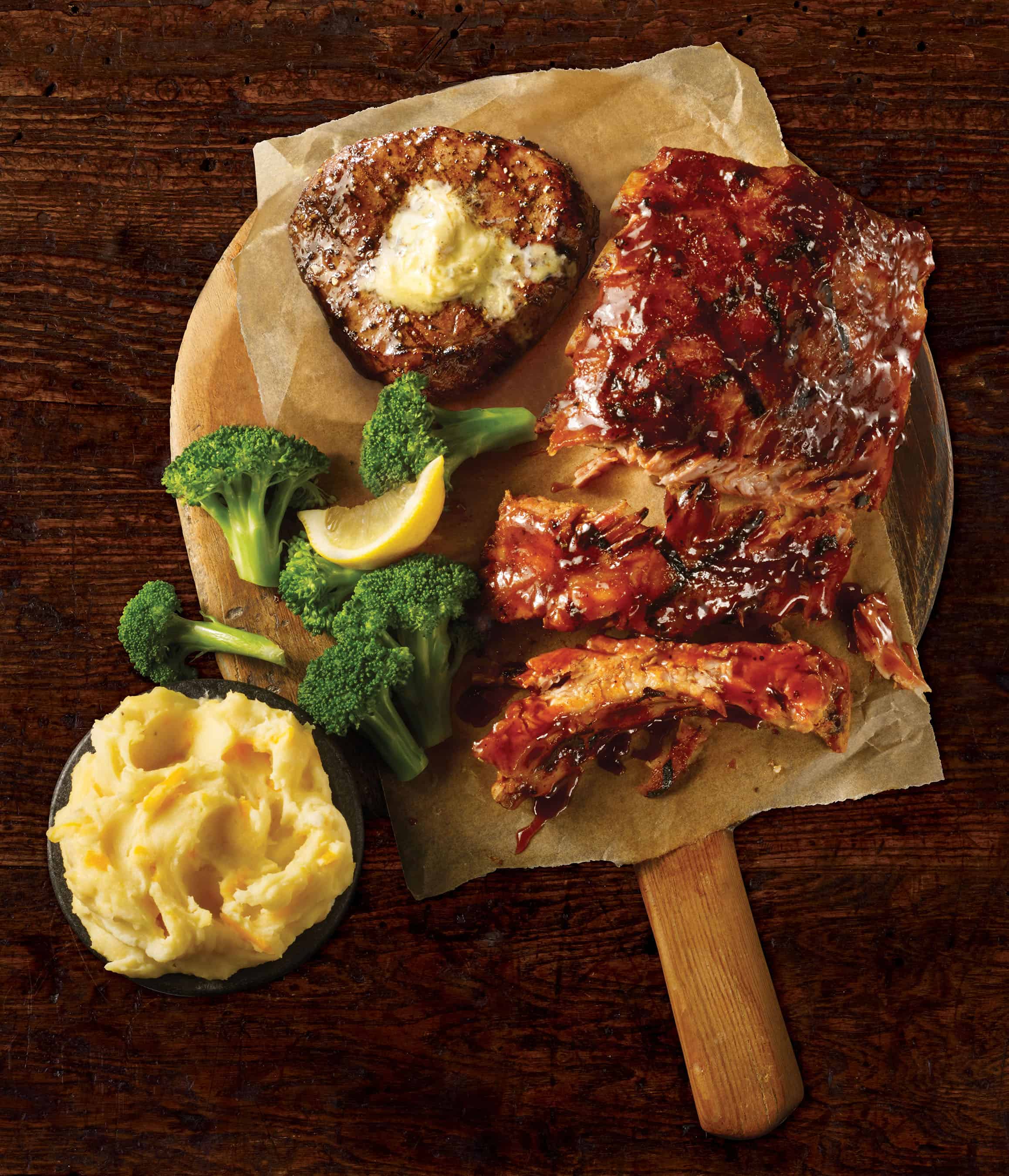 Crispy Brussels Sprouts always catch my eye on a menu, so it's no surprise I immediately jumped at the opportunity to order them here. I was pleased with my decision and ate them all before touching anything else on my plate!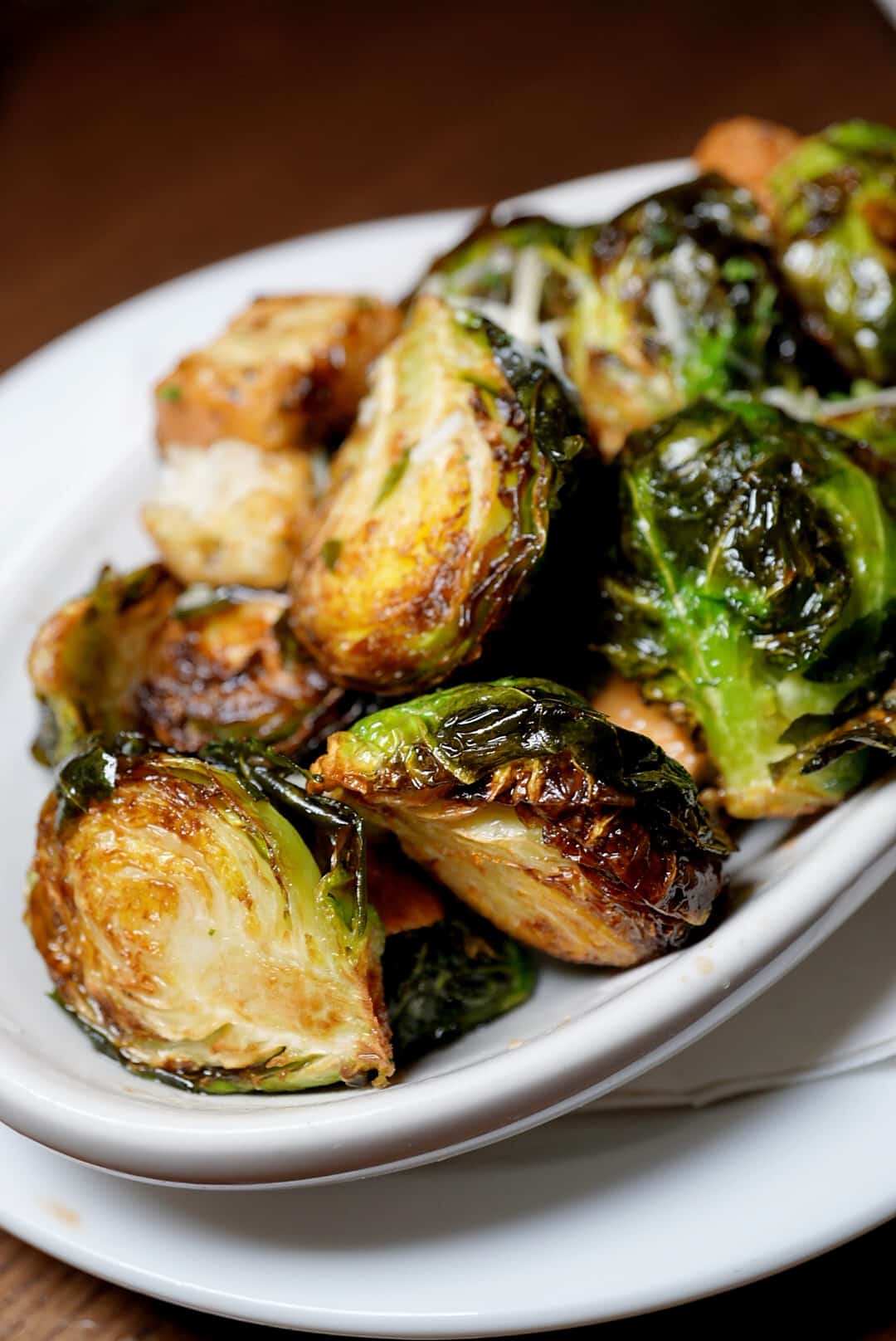 Although this was the biggest lunch I've ever had and we were completely stuffed, there was no way we were leaving without dessert!
When our S'mores Milkshake arrived, we were immediately brought back to our childhood. It appears TGI Friday's is jumping on board the trending crazy milkshake train.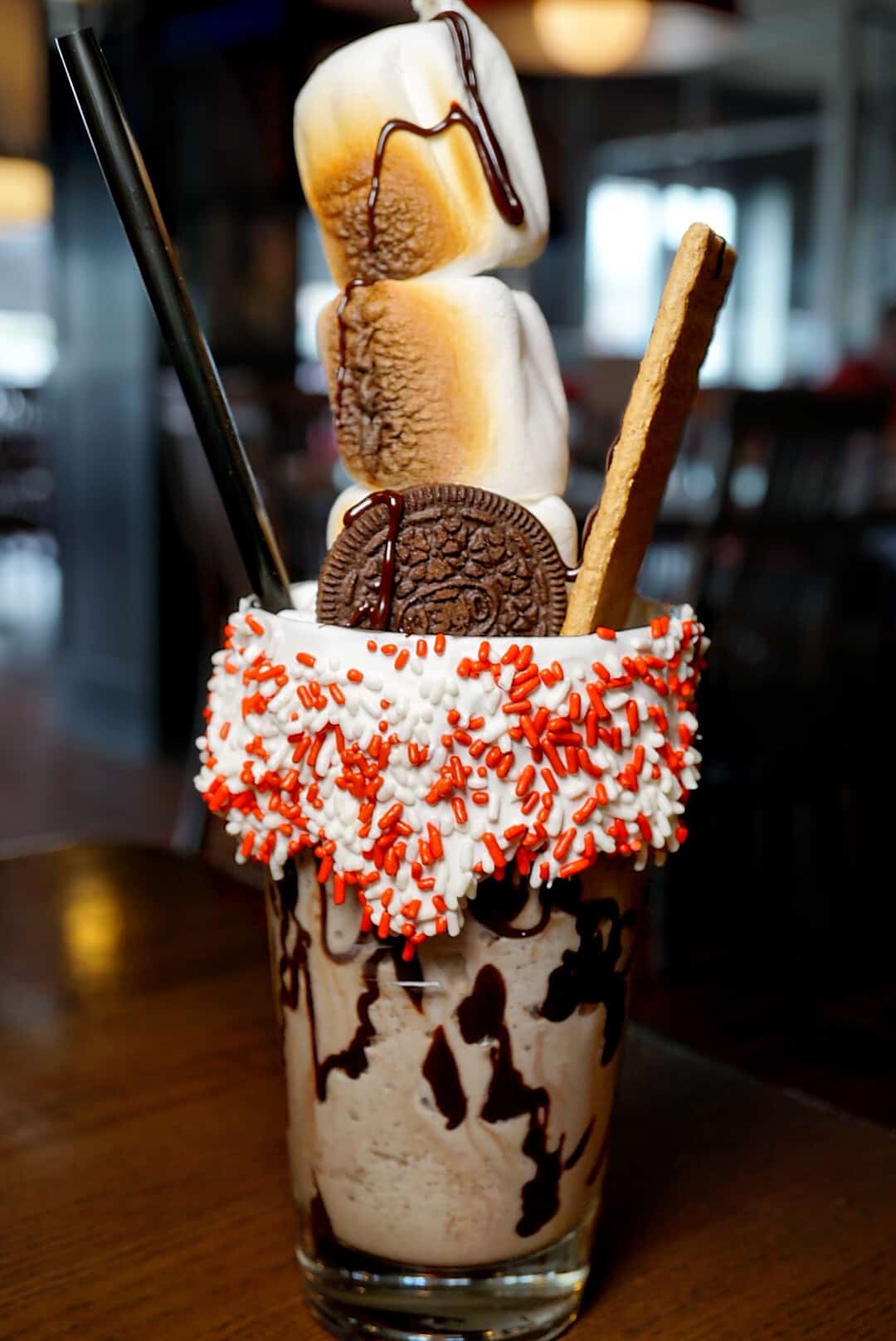 When you make the trip to TGI Friday's for the Choose Two special, make sure you're hungry because you will be served enough food to feed a small horse! Helloooo leftovers!
Want to see more of my favorite Baltimore restaurants? Check them out here!
While this post is sponsored by TGI Friday's, all opinions stated here are my own.