This post may contain affiliate links which will not change your price but will share some commission. Please read my privacy policy.
A few weeks ago, my friend Gissele (@FeedYourSoull) and I went on a food tour in New York City. I decided to play hooky from work, hoping the city would be less crowded on a Monday. Nope. New York City is always crowded.
We made six stops that day all around the Murray Hill area. I'm directionally challenged, so I don't know what I'd do if I didn't have Gissele to follow around all day!
Our first stop, Sticky's Finger Joint, was one of my favorites. I was obsessed with the creativity of the menu.
Chicken fingers are a childhood favorite of mine that I still love to have from time to time. The chicken fingers at Sticky's aren't just any chicken fingers. It's like the adult version – with options like Buffalo Balsamic Blue, General Sticky Tso, Salted Caramel Fiesta..flavors that kids probably wouldn't eat. The chicken fingers will blow you away, but I was really impressed with the S'mores Fries.
Next, we hit up YO! Sushi. When Giselle sent me our itinerary for the day, this is what I was the most excited for because I freaking love sushi. Who doesn't?!
We ate a lot there, like almost the whole menu. It was hot AF out and we ordered ramen, and I still loved it.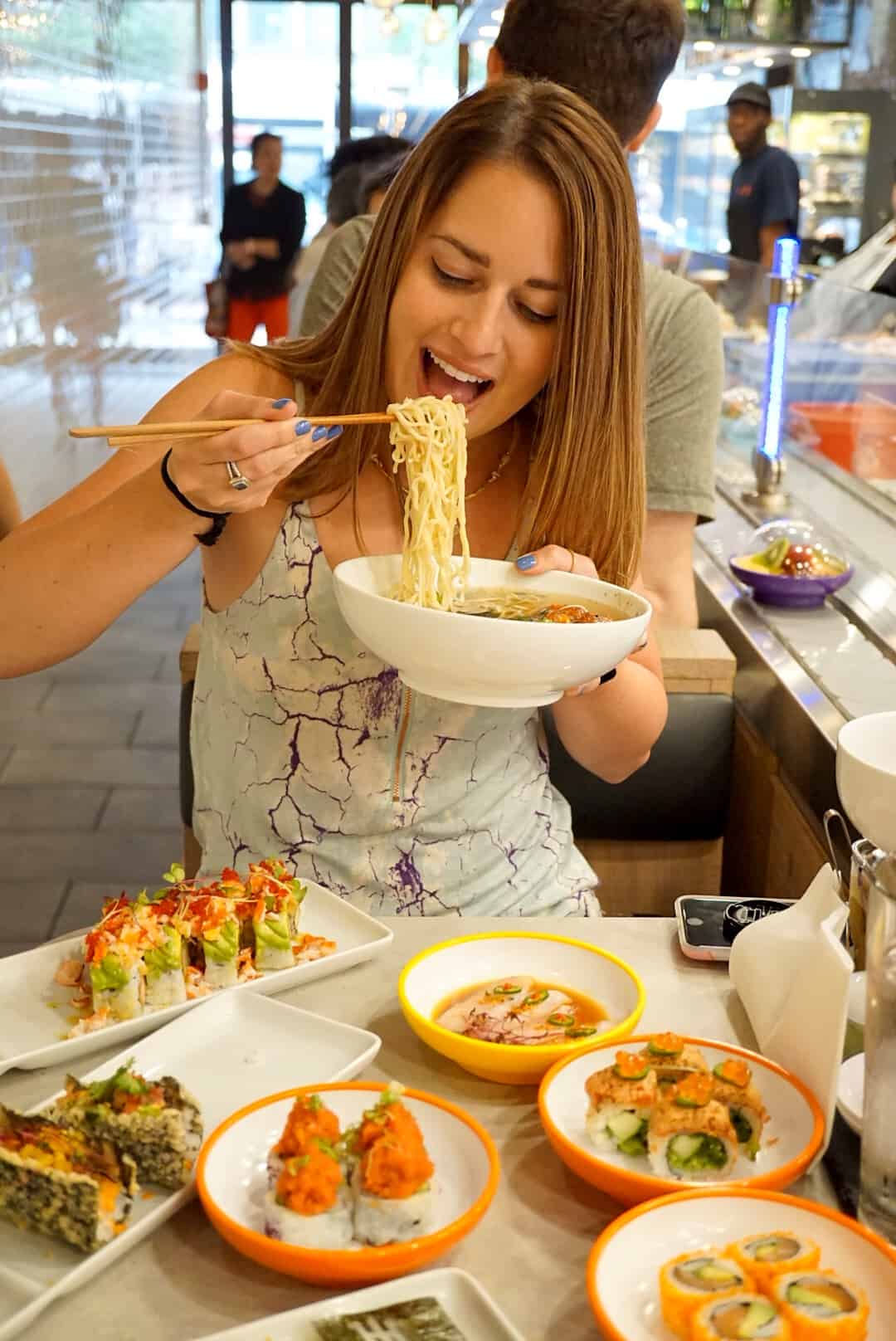 The Lobster Roll was by far my favorite. Lobster is one of my favorite foods, so of course eating it on top a roll of sushi made my day.
We even ate sushi in taco form. Tacos + sushi, what's not to love there?
After all that savory food, we were ready for something sweet. So we were off to Spot Dessert Bar.
I may have given myself diabetes from this stop. It was all worth it though. We tried the Skillet Cookie, Chocolate Green Tea Lava Cake , and Golden Toast.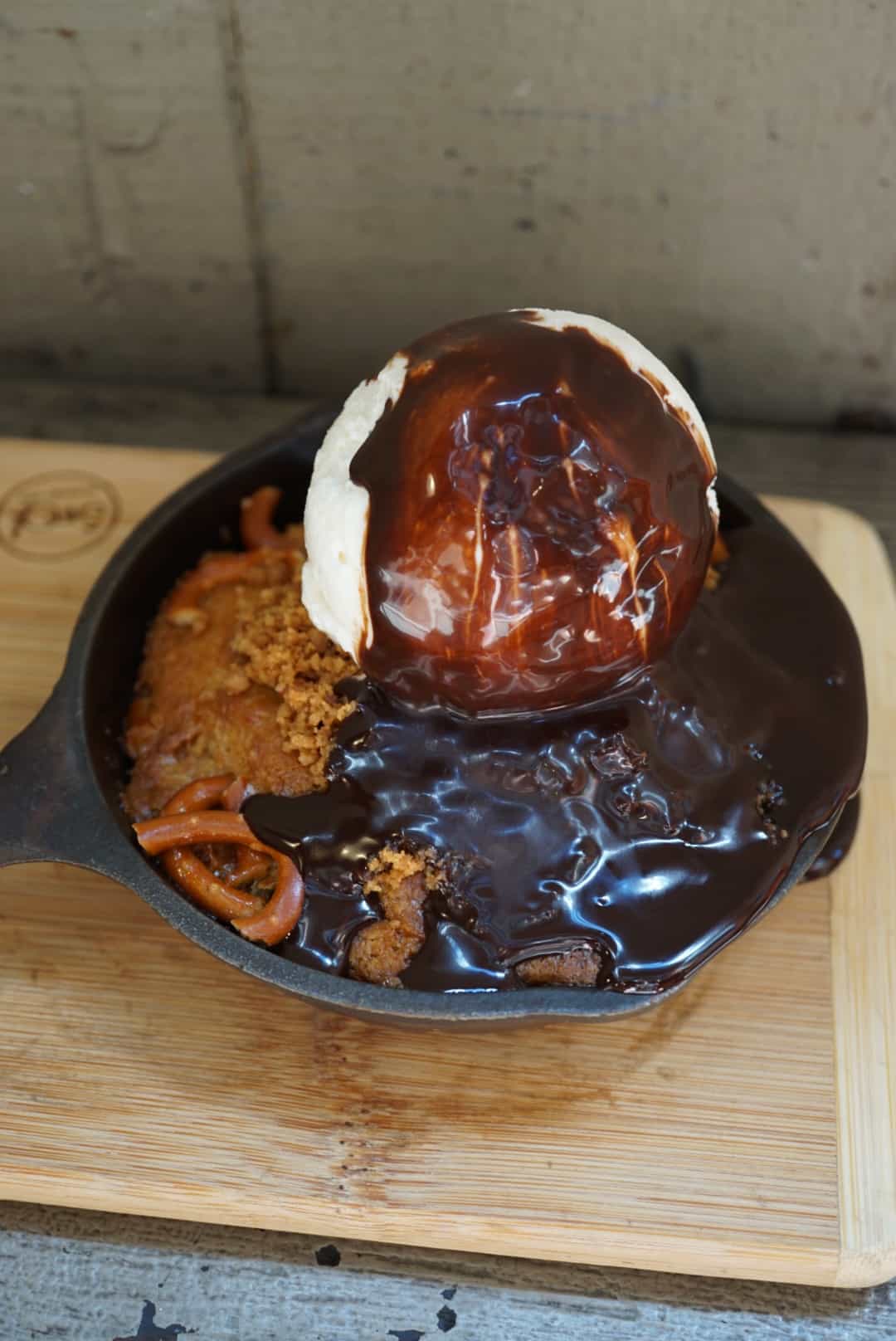 My favorite was the Skillet Cookie for sure. I'm a sucker for a warm cookie topped with ice cream and chocolate sauce. Which one would be your favorite? Tell me in the comments below!
Stay tuned for more from my NYC food tour with FeedYourSoull!
While all of these meals were paid for by the restaurant, all opinions stated are my own.