This post may contain affiliate links which will not change your price but will share some commission. Please read my privacy policy.
Sweetwater is a hidden gem with a speakeasy theme located in Boynton Beach, Florida. Here you will find classic craft cocktails, specialty microbrews, and a unique menu with fresh ingredients.
The cocktails you'll find here will be unlike any other. They are specially crafted from rare cocktail ingredients like hard to find bitters, handmade infusions, and elaborate liquors.
While the main focus of this establishment is on their fine crafted cocktails, they have a menu that will blow you away.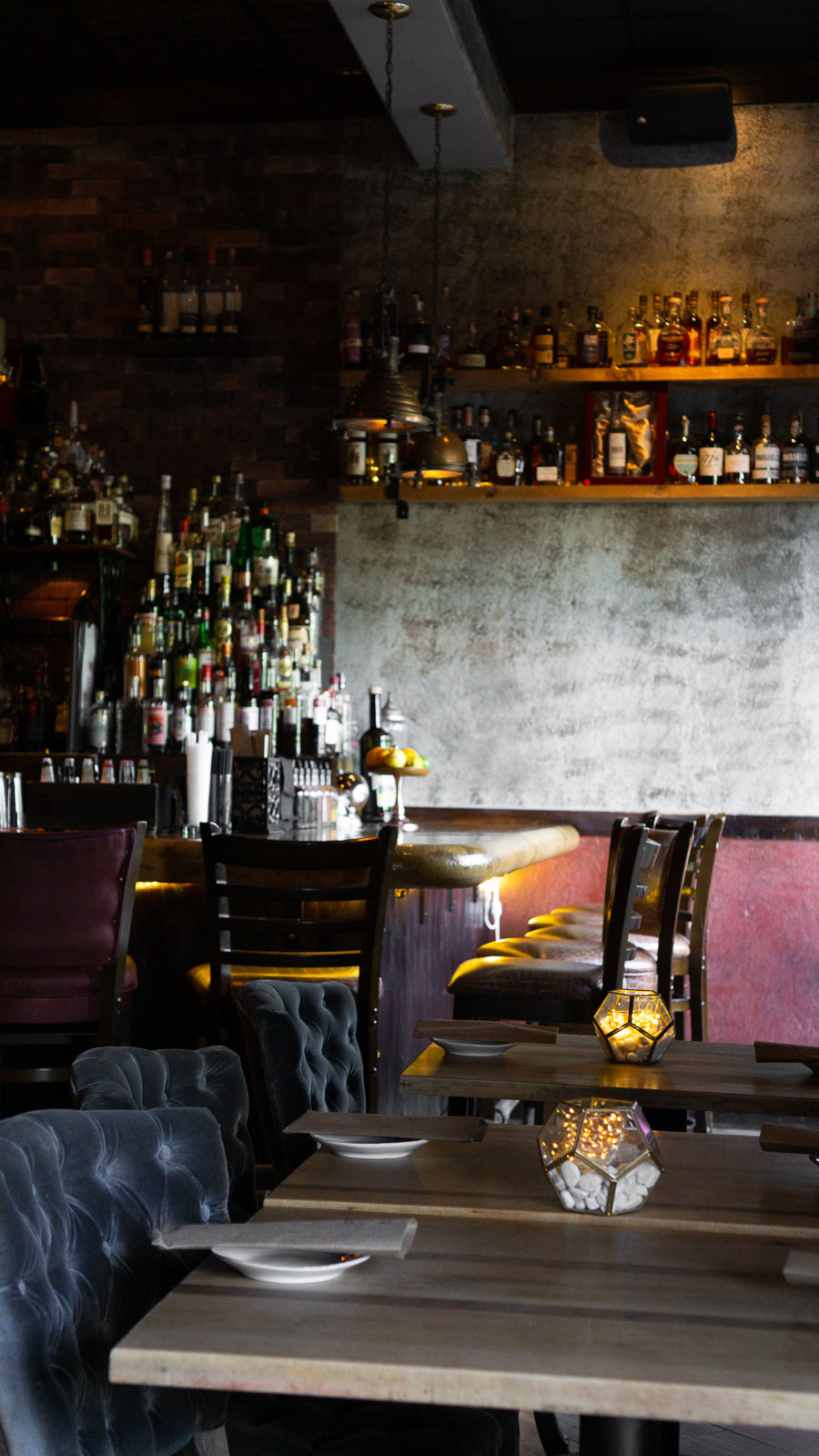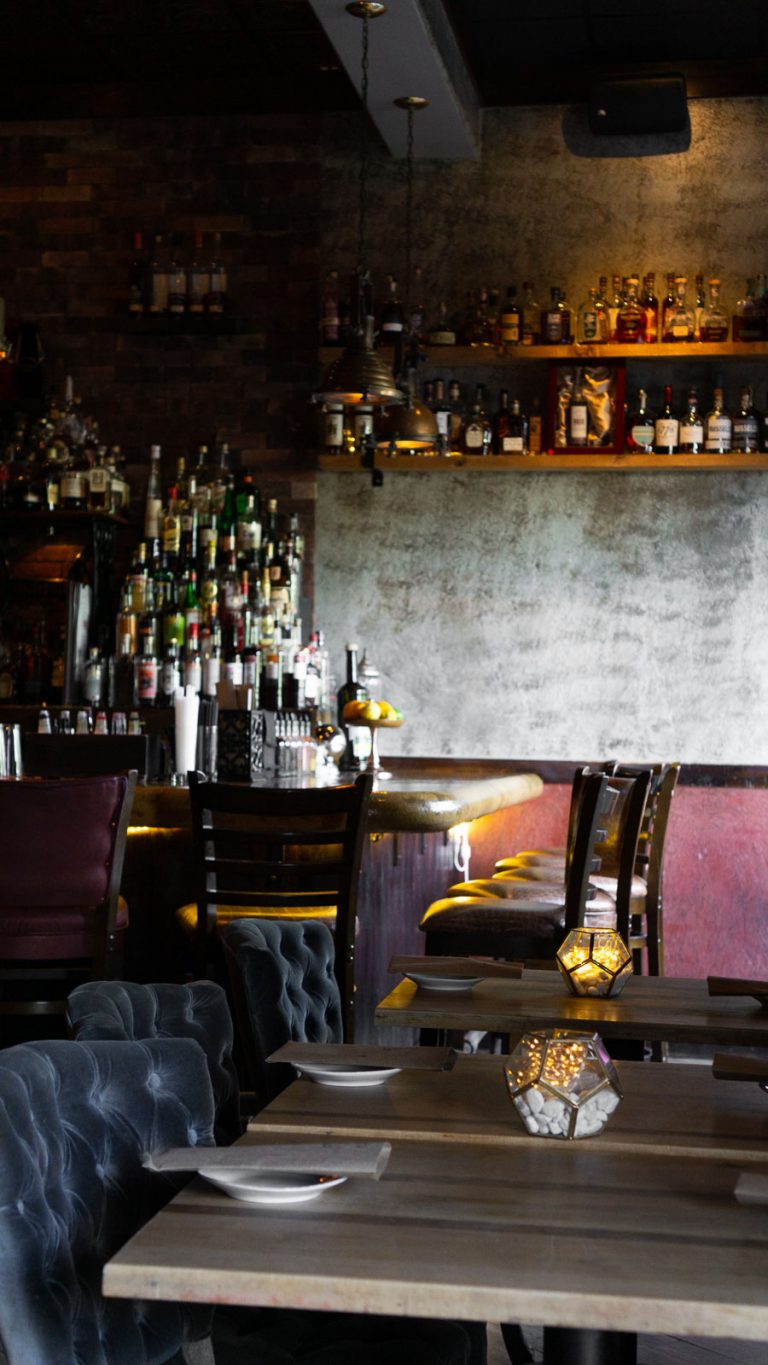 Whenever I'm traveling, I always poll my Instagram audience asking for recommendations. Even though I produce thorough city guides and carefully crafted restaurant reviews after visiting a new place, asking for recommendations is always a great start.
More than likely, there will be a large handful of people who have visited the state, city, or country I'm getting ready to explore. I got tons of recommendations when I recently visited Portland, Maine and they were all exceptional!
That's how I found Sweetwater. One of my followers messaged me saying they lived in the area for a number of years and that this spot was sure to wow me. Spoiler alert: it did.
Since I was in Florida visiting family, I didn't have as much time to explore as I would have liked and this was one of the only recommendations I was able to check out while I was there. It was so good, I actually went twice during my short visit to Florida!
Their menu is ever changing but I'll share a few of the things we tried and loved below!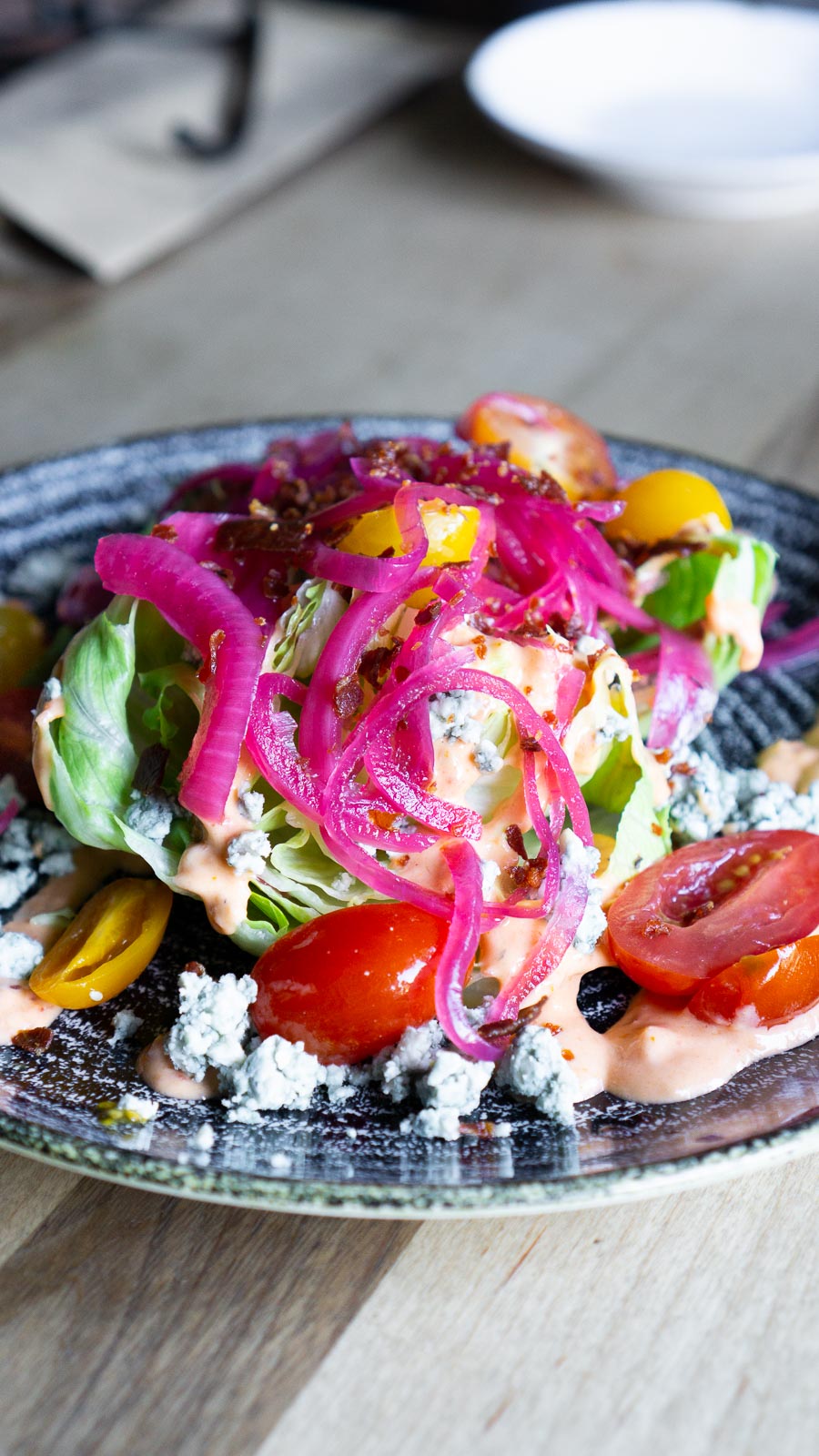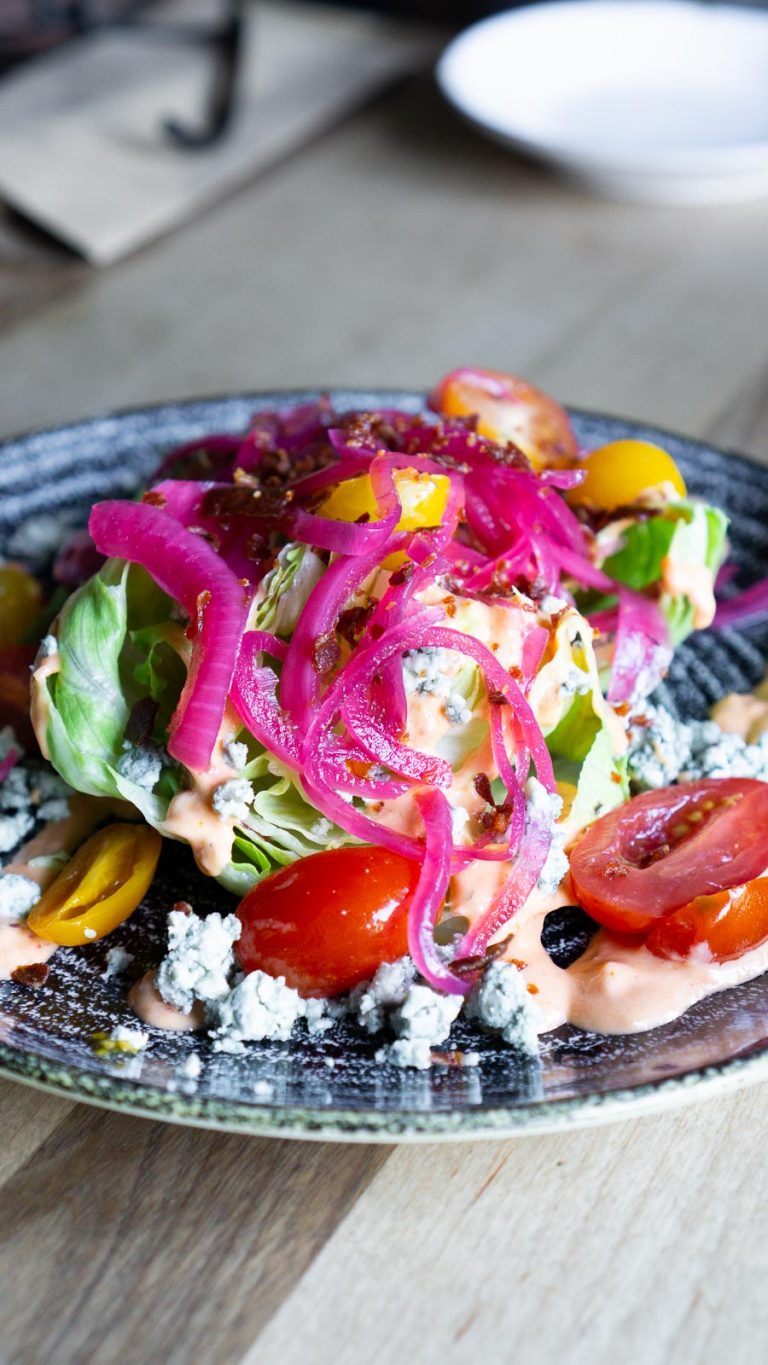 The baby wedge salad was out of this world and exploding with flavors of sweet, savory, and tangy. I will 100% be recreating this at home and sharing a recipe with you all!
In the salad: crispy prosciutto, baby heirloom tomatoes, crumbled blue cheese, pickled red onion, and a creamy sun dried tomato dressing. Drool.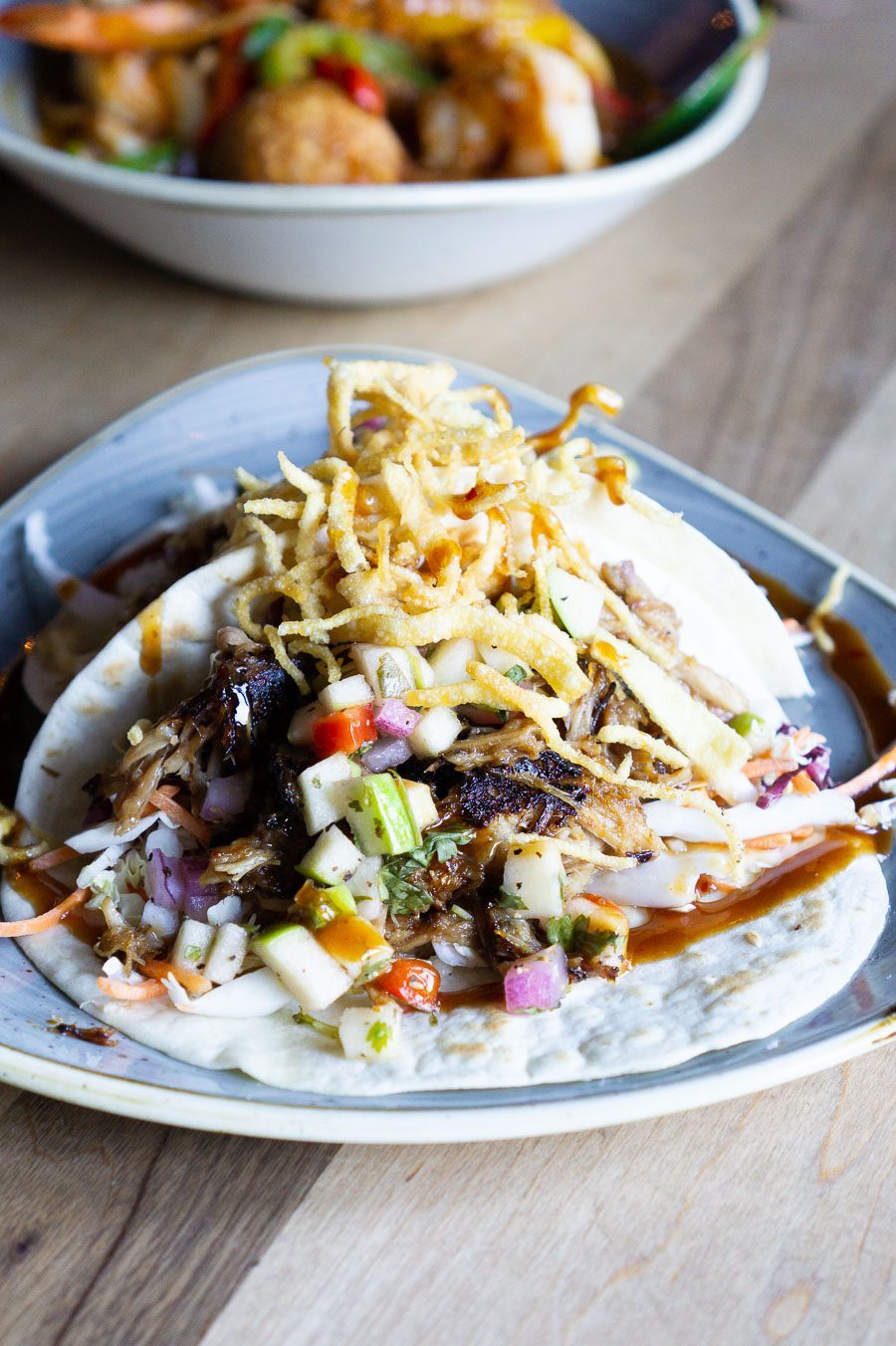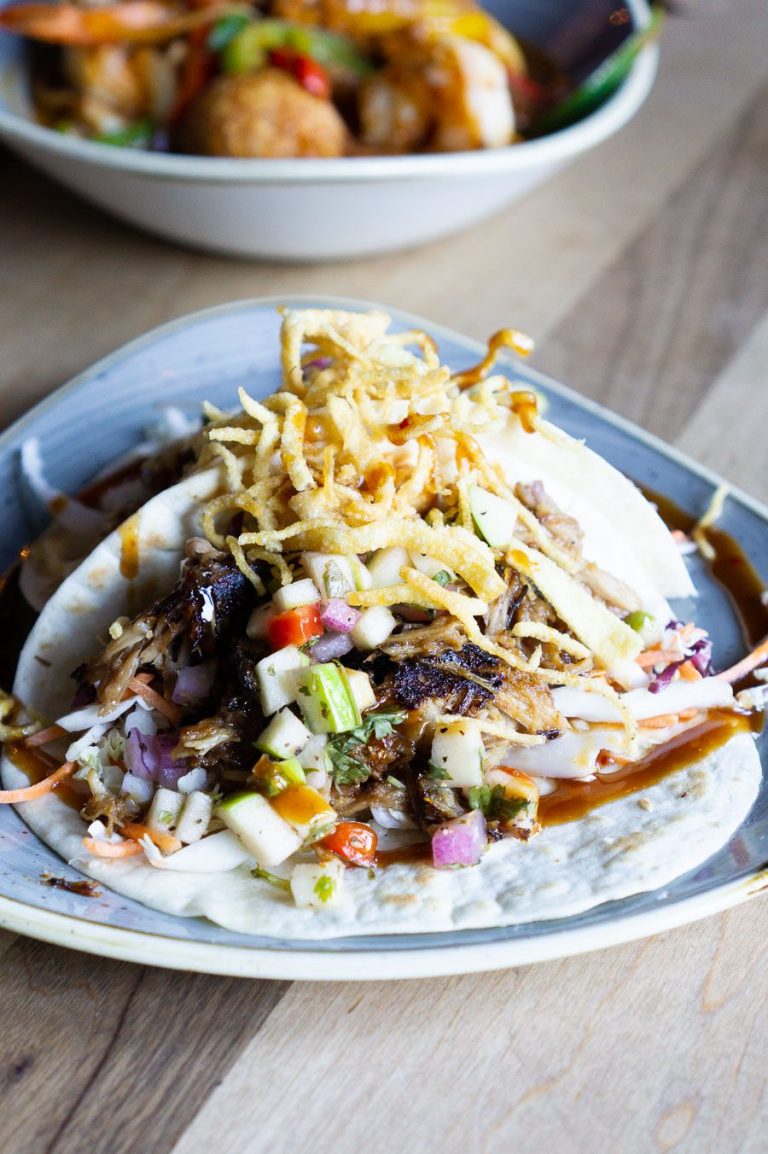 The Korean BBQ Tacos were on point. They were also massive! Two tacos filled an entire plate and trying to fit one in your mouth should be an olympic sport. Needless to say, it was a great value, $14 for those is a steal in my eyes.
Inside the tacos: pulled pork, hoisin bbq glaze, sweet ginger asian slaw, and apple salsa.
I didn't get a photo of everything we tried, but those things are still worth talking about. I had a mushroom soup that was to die for!
This soup had fresh shaved truffles and was light but creamy. I can't imagine a more perfect mushroom soup. I think this one was around $12. It was also a large portion, and when have you ever seen a menu item with fresh shaved truffles for under $50?
We also tried a Thai street noodle dish with glass noodles, a teriyaki glazed shank, a jammy egg, among a few other delicious ingredients. It was just straight up delicious.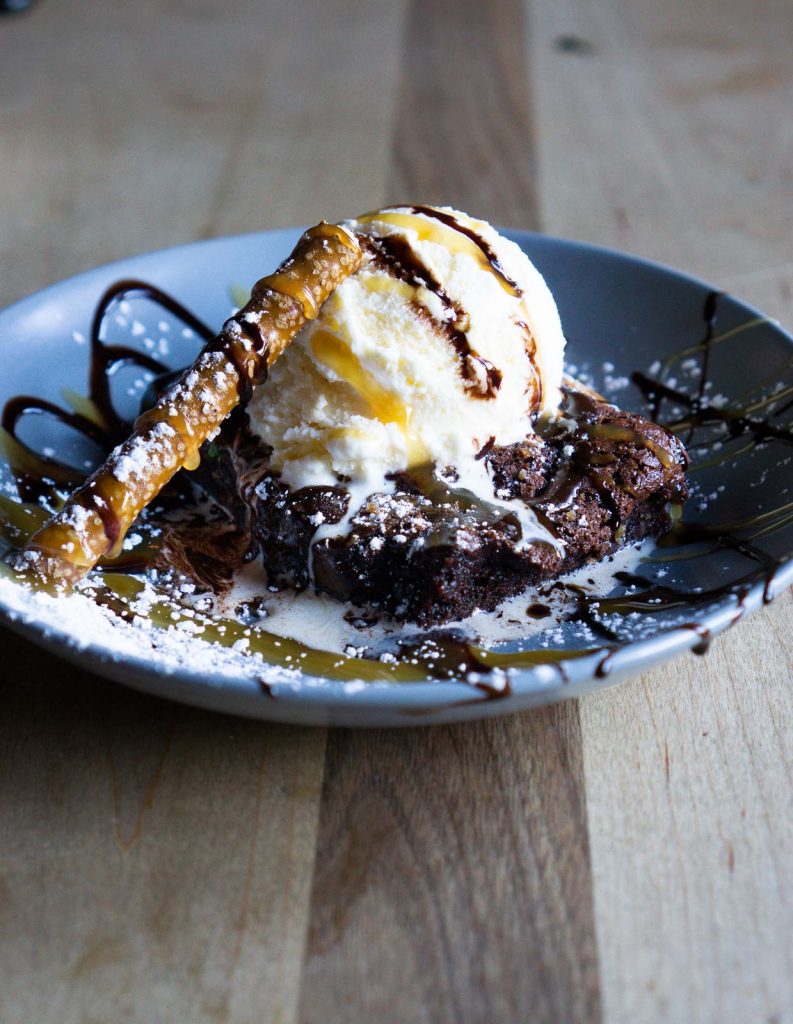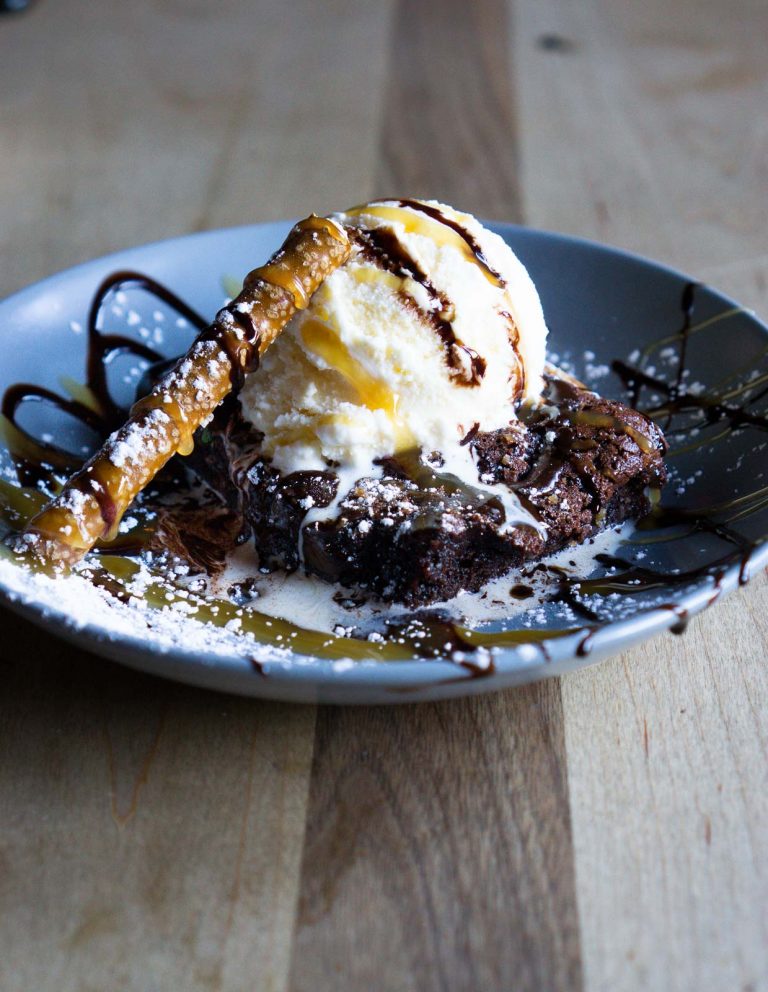 For dessert we got a warm pretzel brownie sundae and s'mores bread pudding. We loved them both, but the brownie was the winner for sure. It had the perfect balance of sweet and salty and the combination of textures were perfect. And just like everything else on the menu, it was also a very large portion.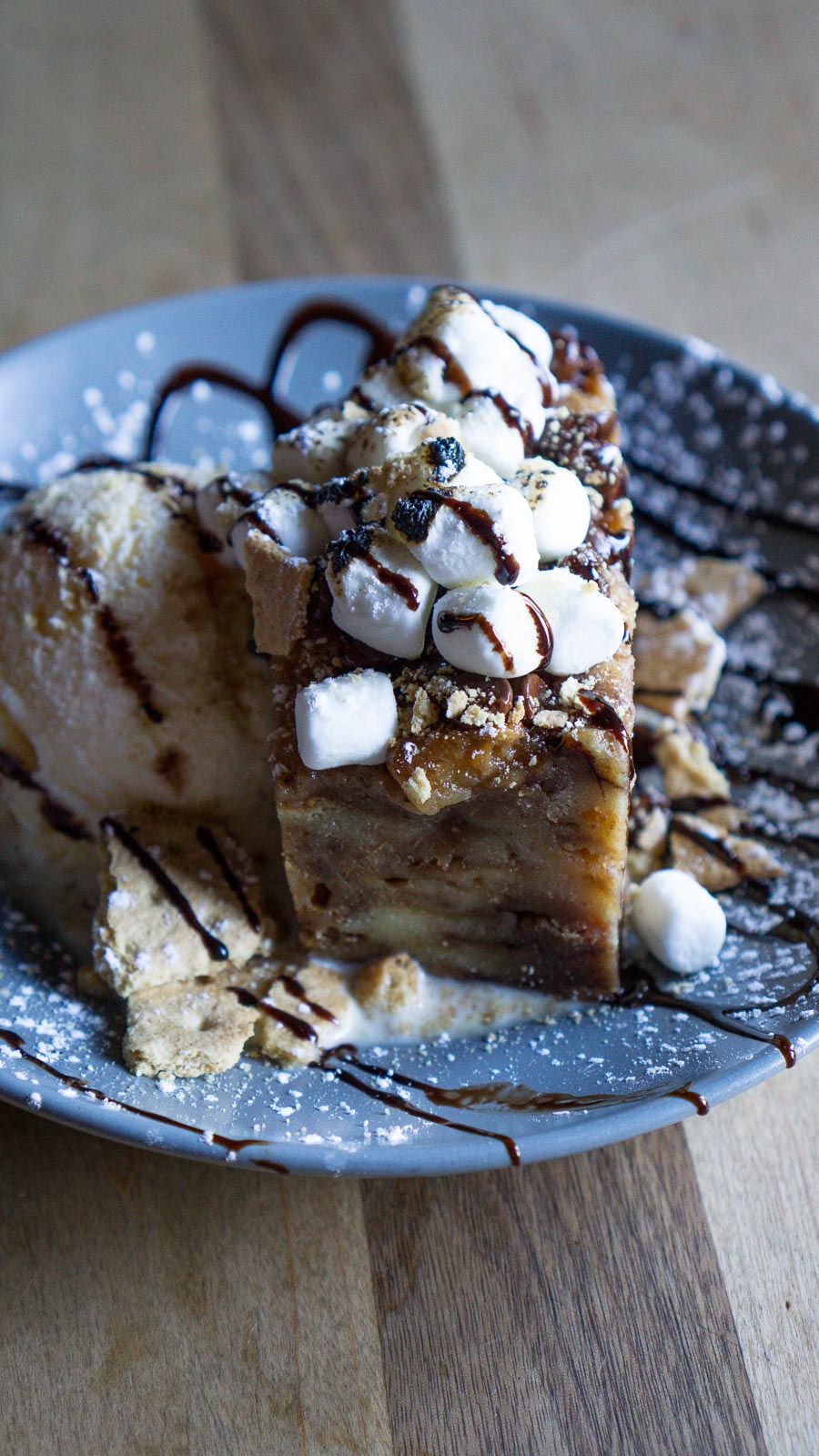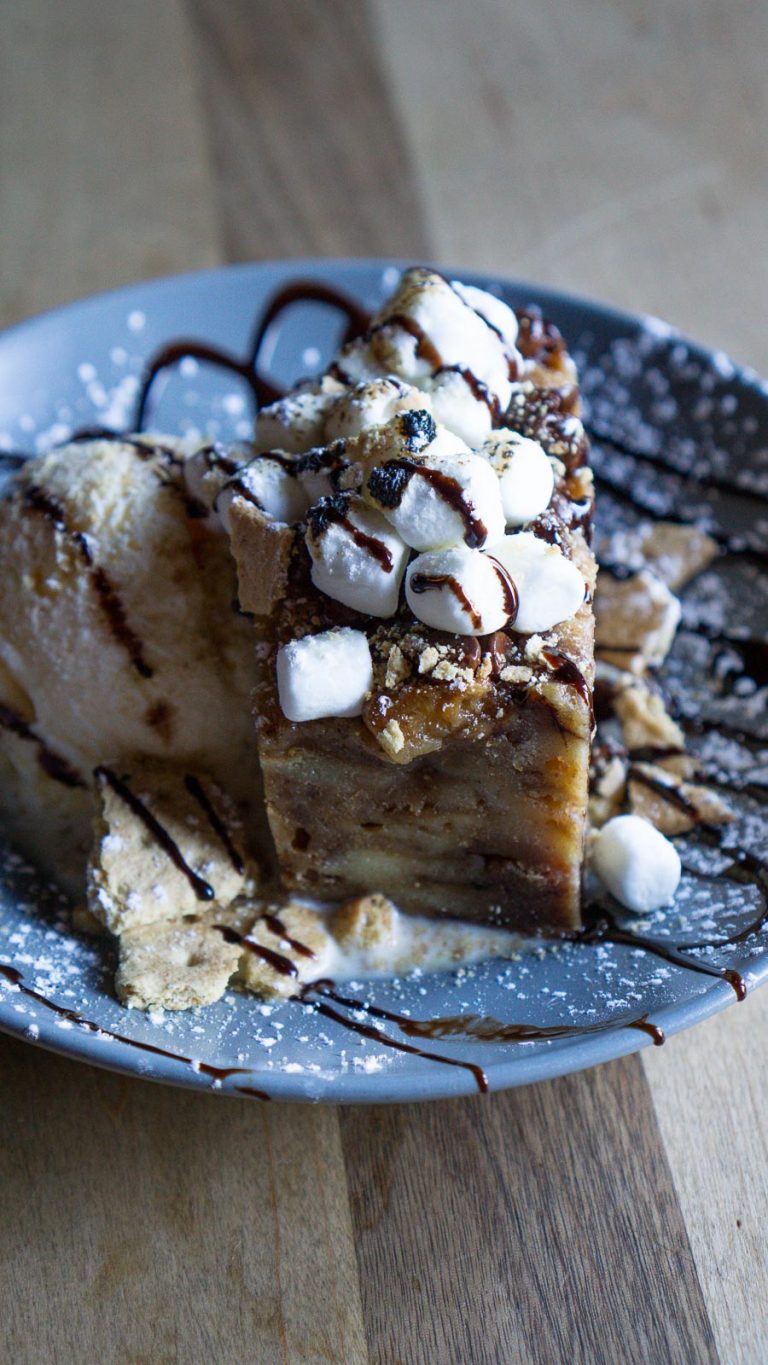 So if you're in the Delray/Boca/Boynton Florida area and looking for delicious food at a reasonable price, Sweetwater is your spot!
Visiting Boynton, FL soon?
PIN IT to your Boynton, Florida restaurants board to save it for later!
Find me on Pinterest for more great recipes. I'm always pinning!