This post may contain affiliate links which will not change your price but will share some commission. Please read my privacy policy.
Portland, Maine has an incredible food scene and the freshest lobster you'll ever eat. Here's a list of the best Portland Maine Restaurants!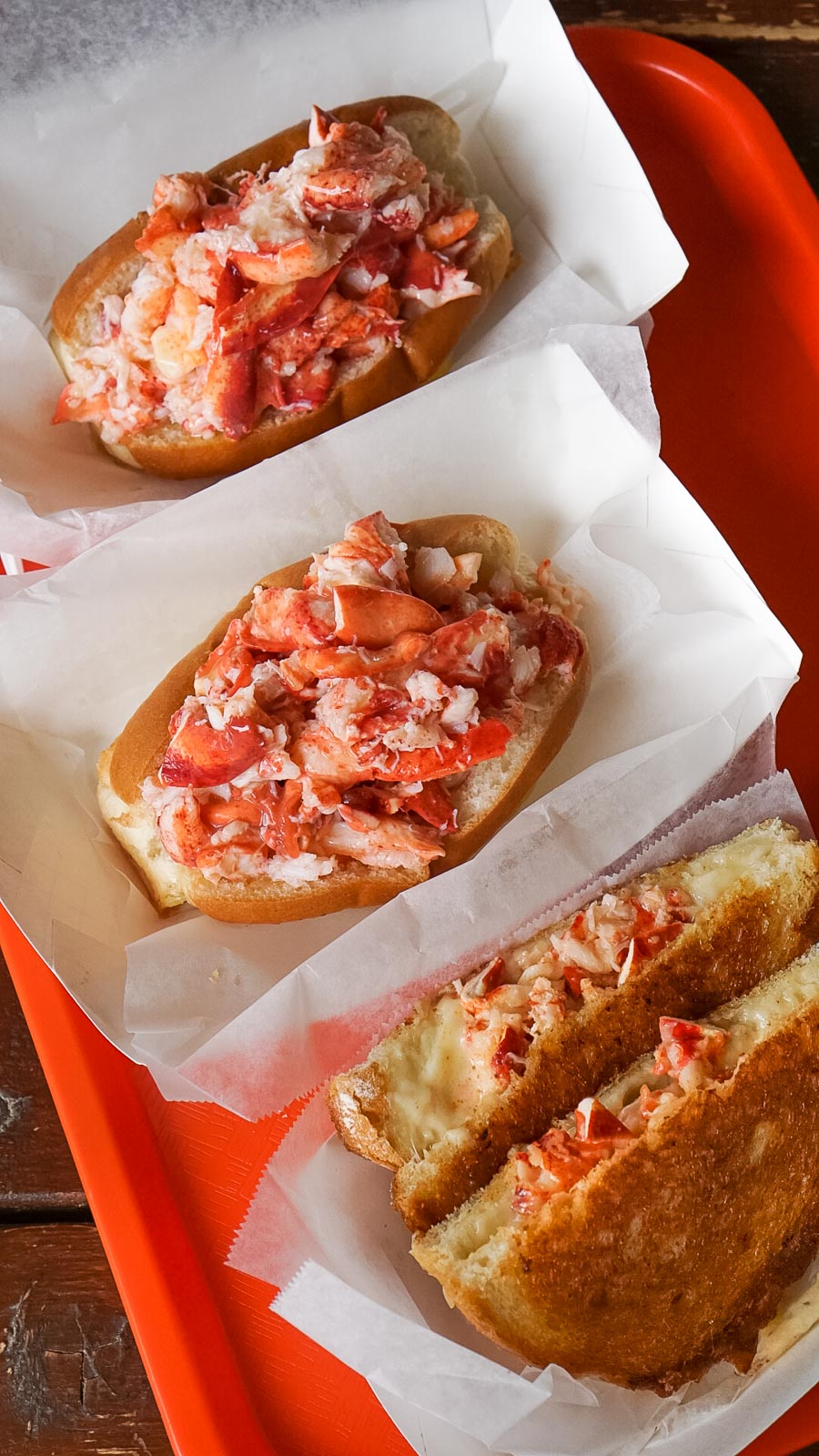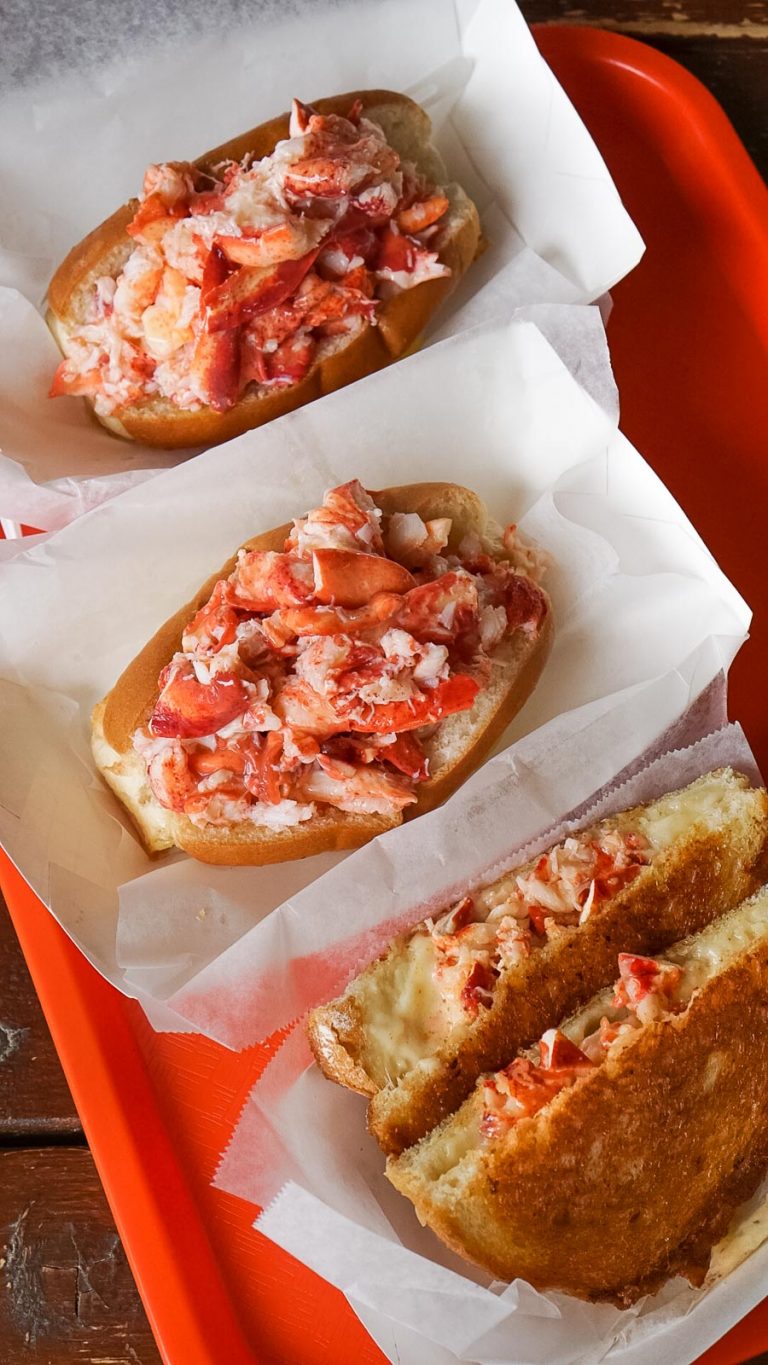 15 Portland Maine Restaurants You MUST Try
Bon Appetite named Portland, Maine "restaurant city of the year" in 2018 and now I know why.
The restaurants in Portland have something for everyone and every budget. Whether you are a lobster enthusiast on the hunt for the best lobster roll, or a meat lover who can't resist some top notch Asian cuisine.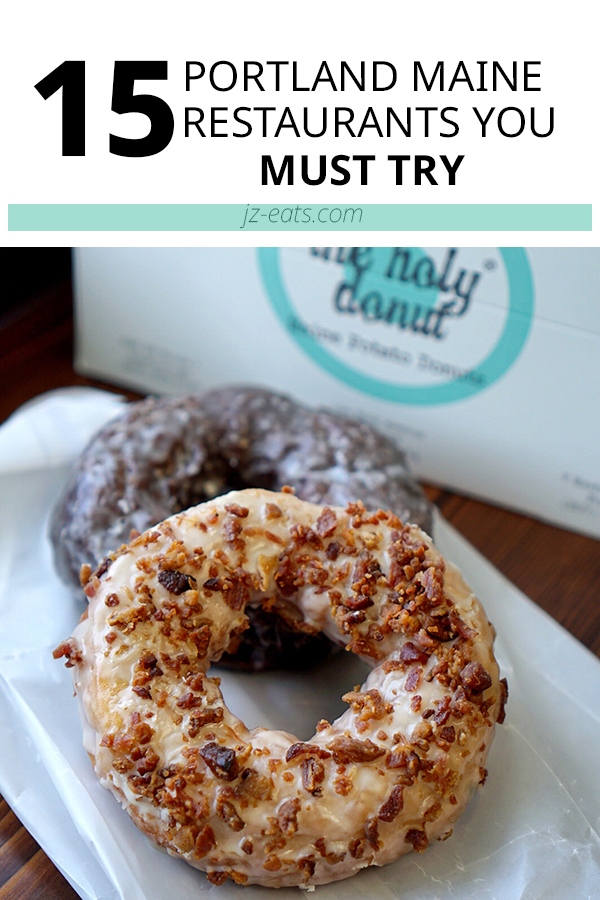 You can find everything from fine dining at Fore Street to casual eats at Mr. Tuna, and everything in between.
So what are some of the best Portland Maine restaurants? Keep reading to find out!
Bite Into Maine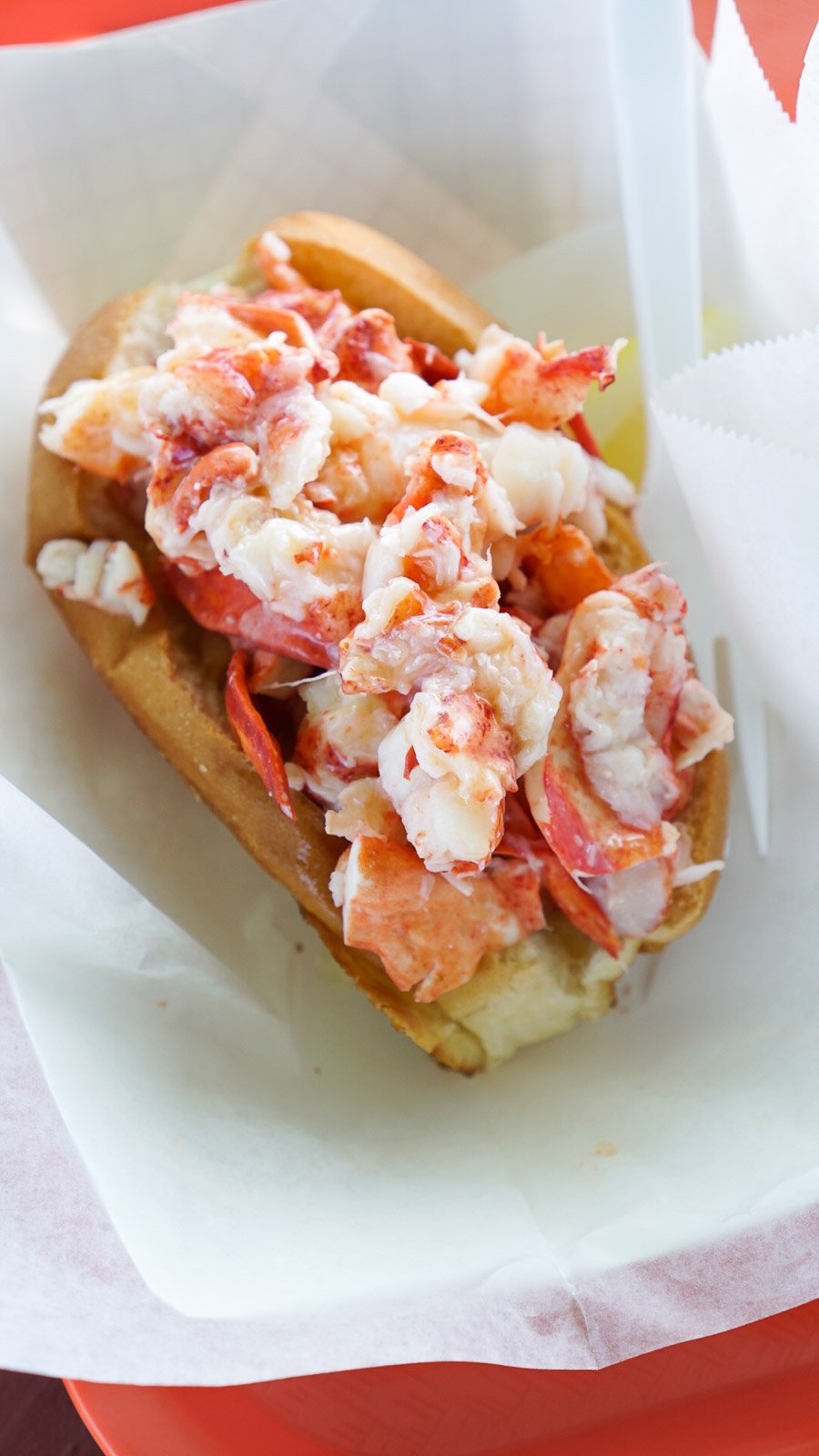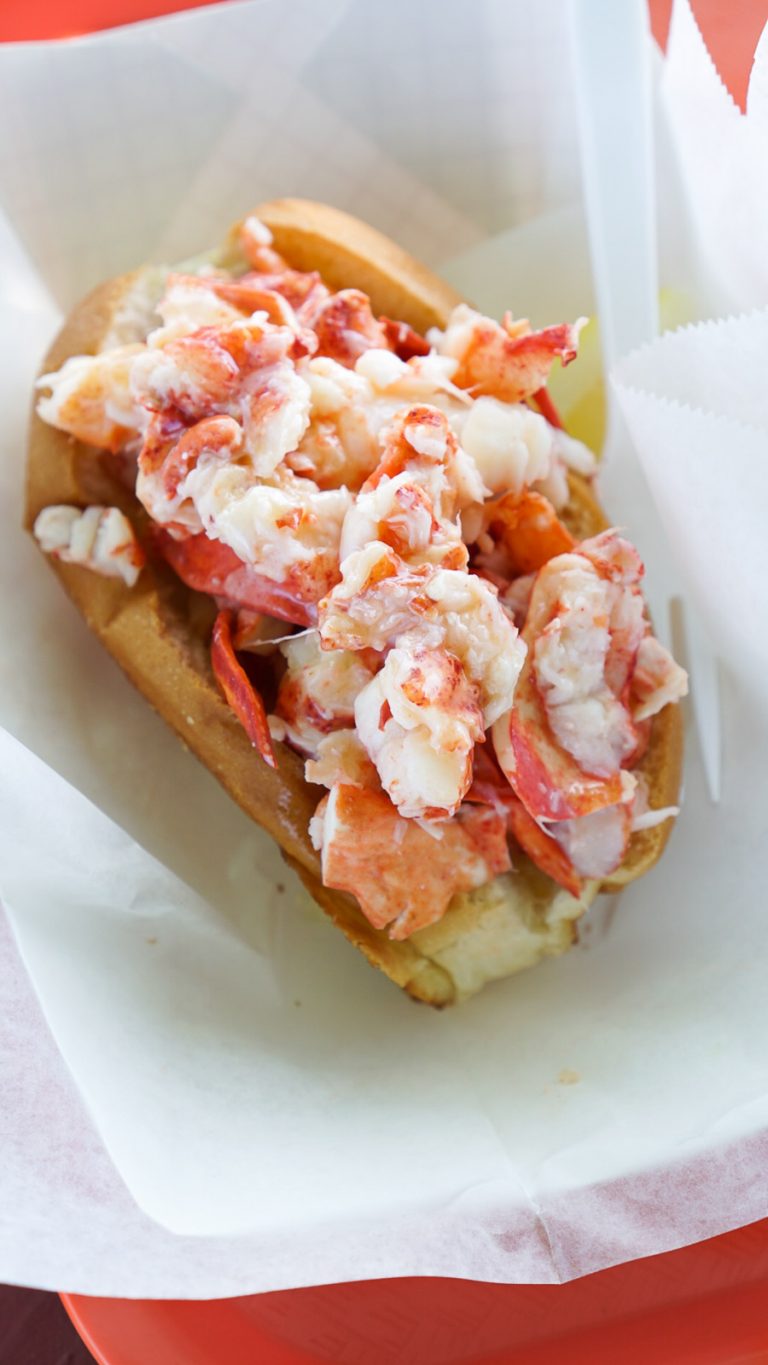 This will be the best lobster roll you have in your entire life. Whatever you do, make sure you order the XL. It's a few dollars less than what I pay for a lobster roll at home in Baltimore and is filled with more than twice the amount of lobster meat. I think it was around $26 but it was worth every bite.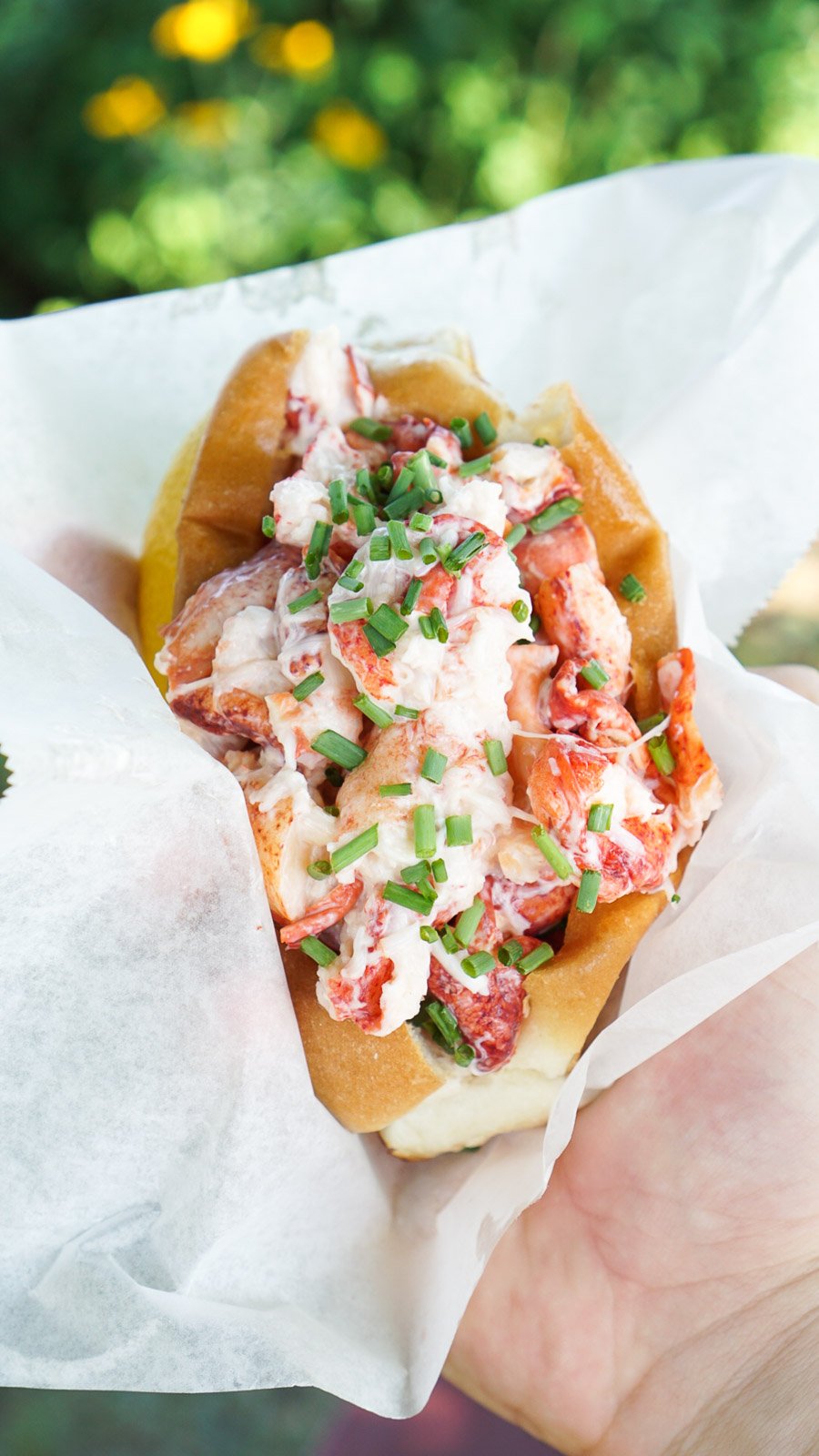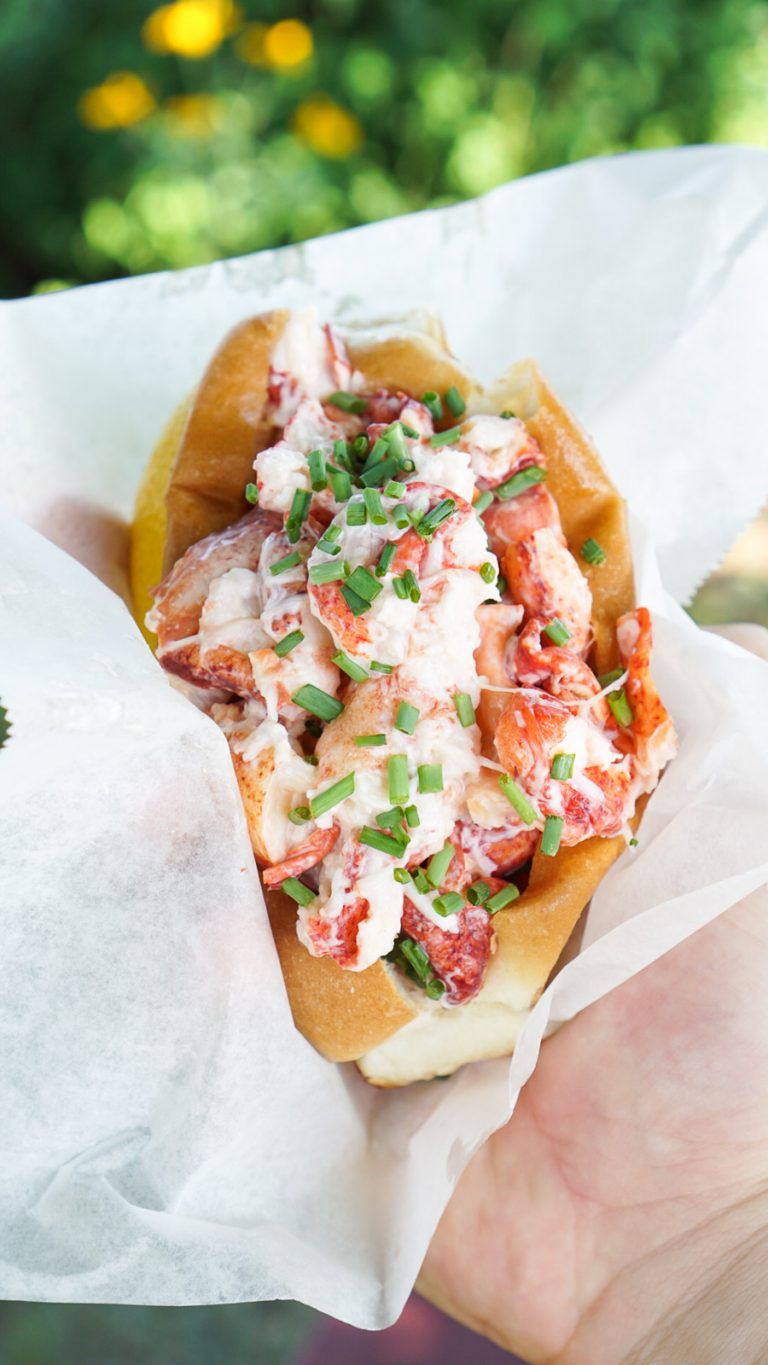 Boda
If you're looking for excellent Thai cuisine, you must check out Boda! I loved their unique spin on Thai cuisine. They're open late night and the price point is on the lower side (your wallet will thank you). If you go, be sure to order the Pad Thai it's wrapped in a thin egg omelette and is downright delicious!
The Holy Donut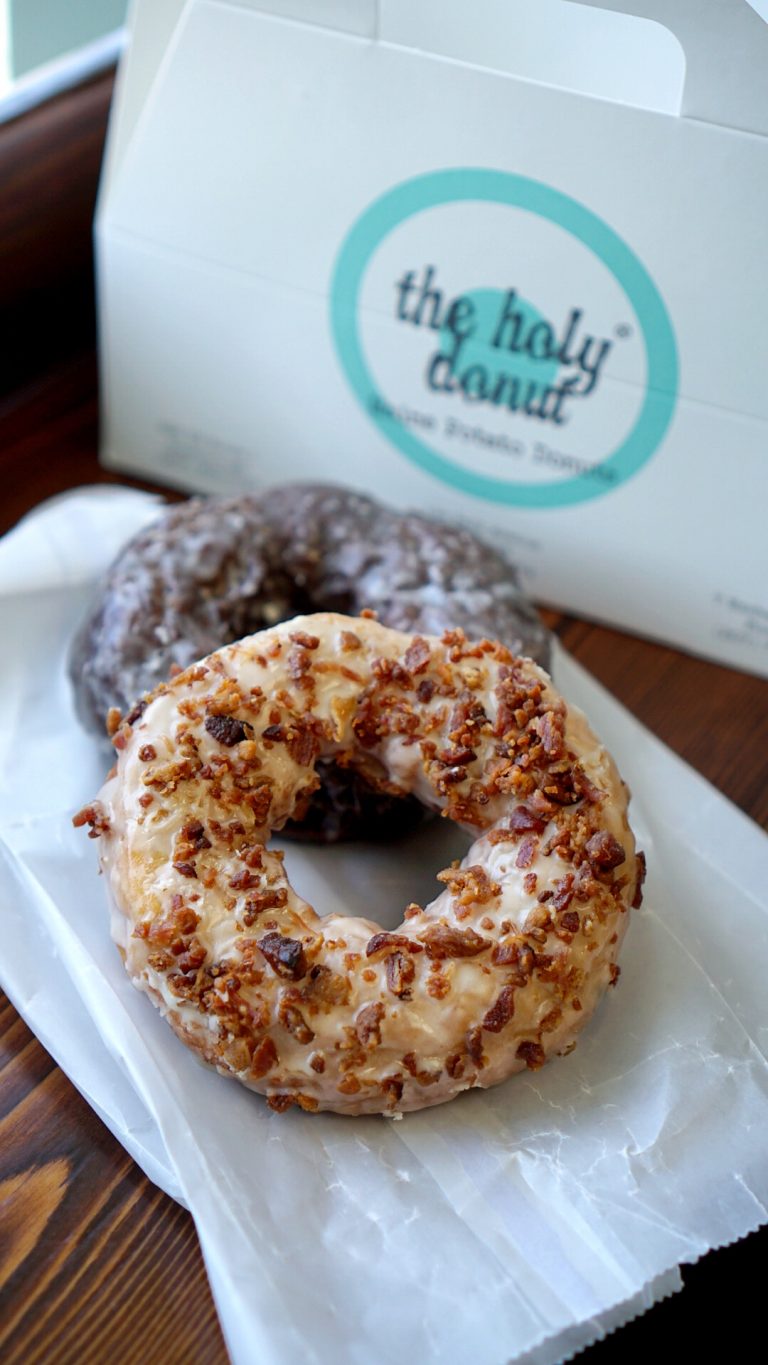 This place is super hyped, possibly even overhyped, but it's a good donut for sure. There's an entire wall of flavors to choose from but make sure you try the chocolate donut because that one is surely the best.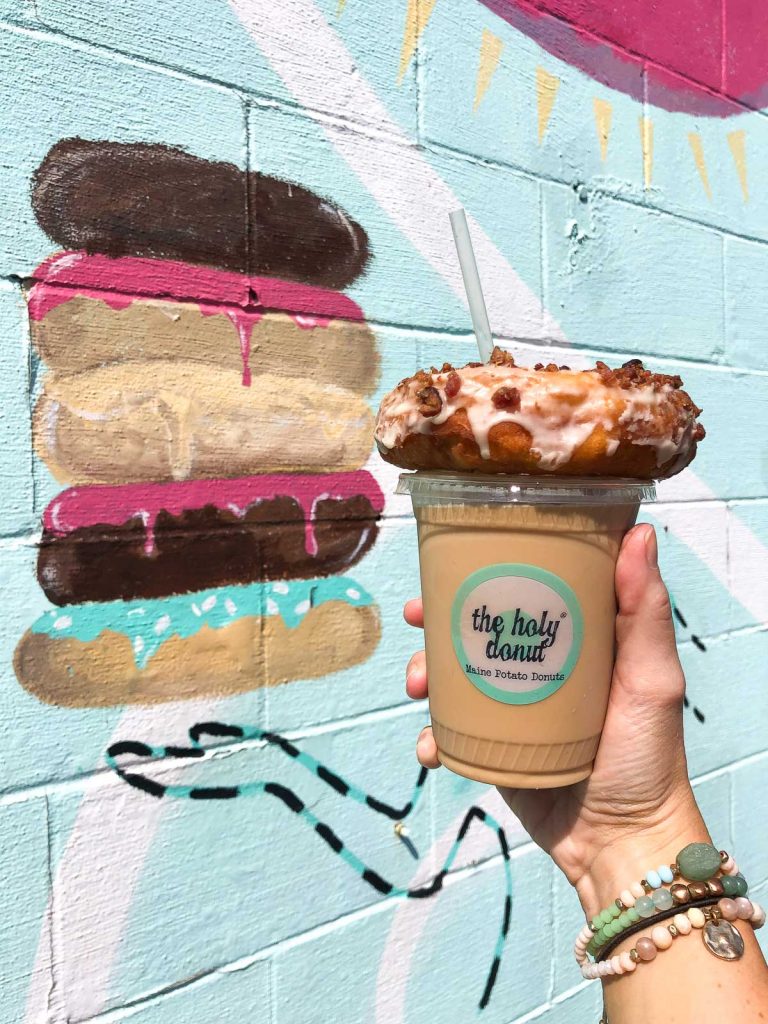 Tandem Coffee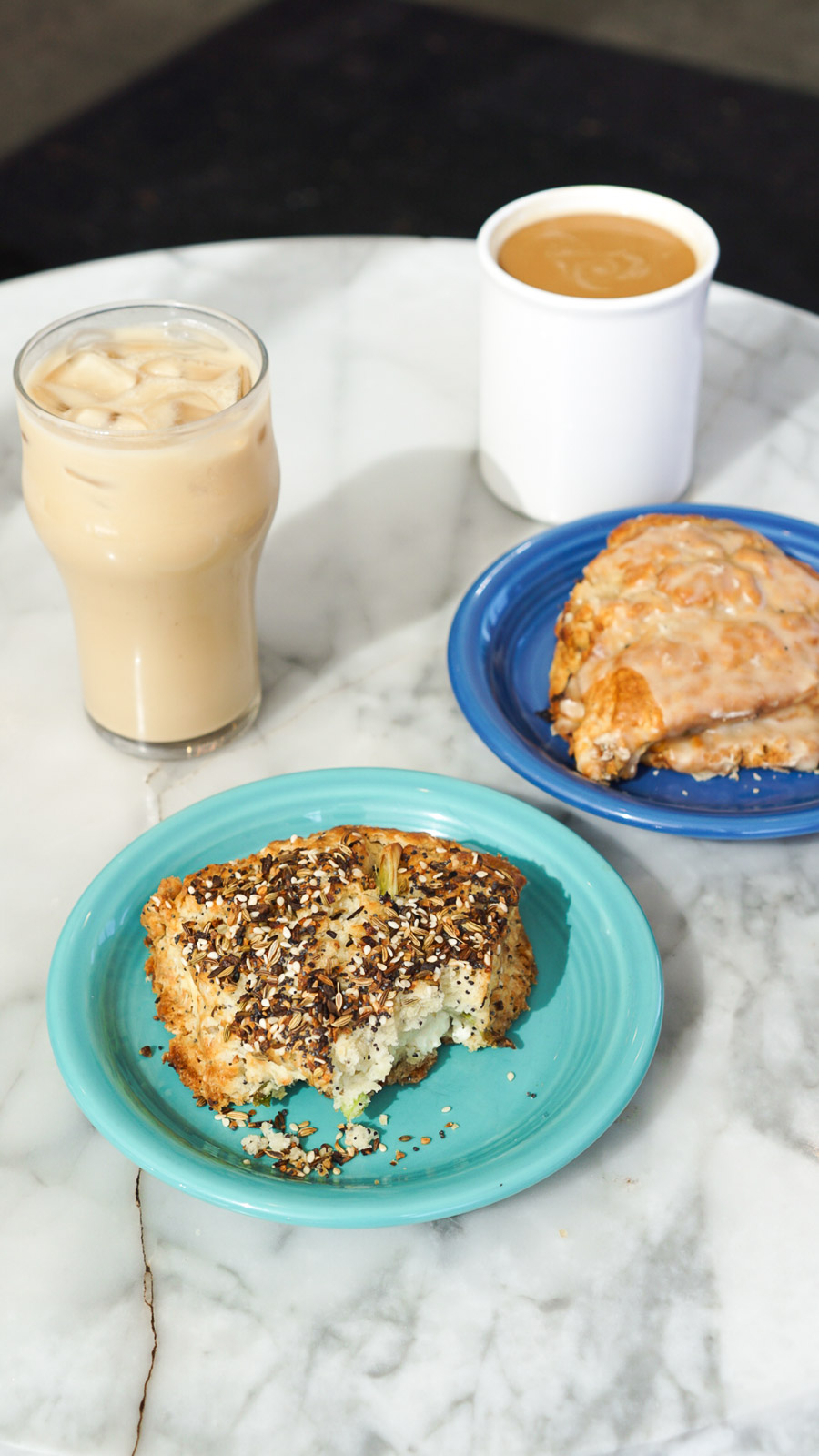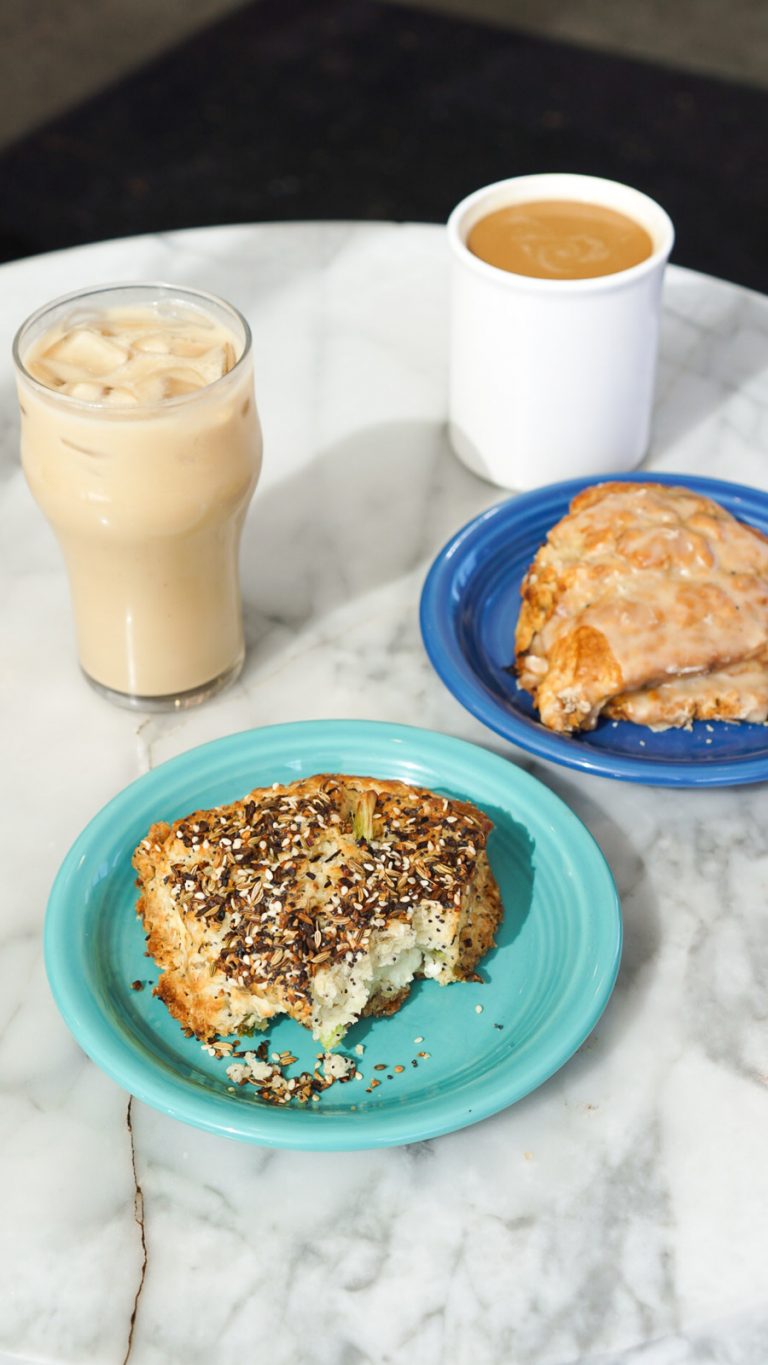 I couldn't get enough of the pastries at Tandem Coffee Roasters! They were seriously out of this world. Every week there are new flavors, but if they happen to have an everything seasoned scone or a butter stuffed biscuit when you go, get them both!
Here you can get breakfast sandwiches, quiche, pastries, sweets, and more. You can't go wrong with what you order, everything is delicious!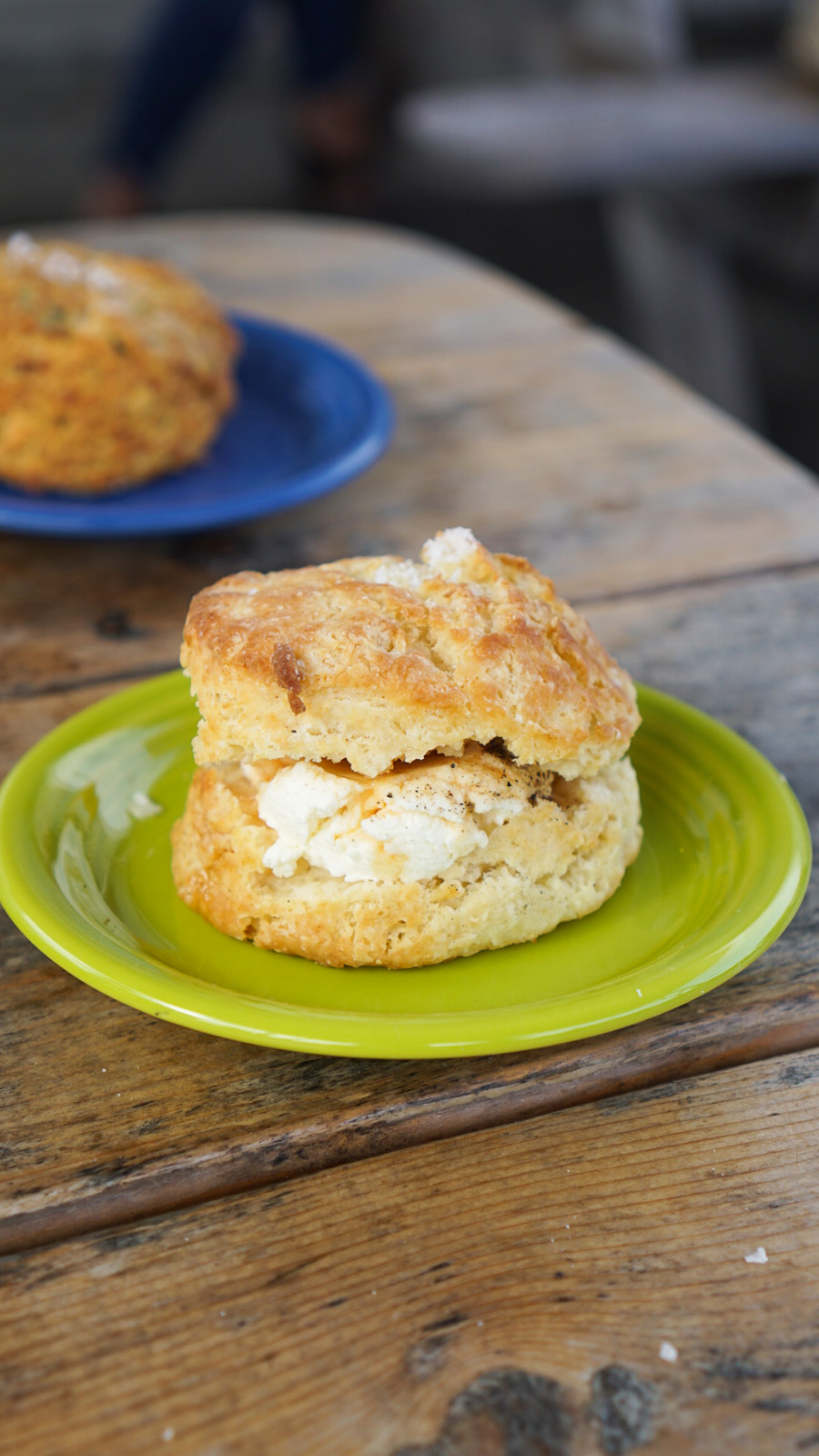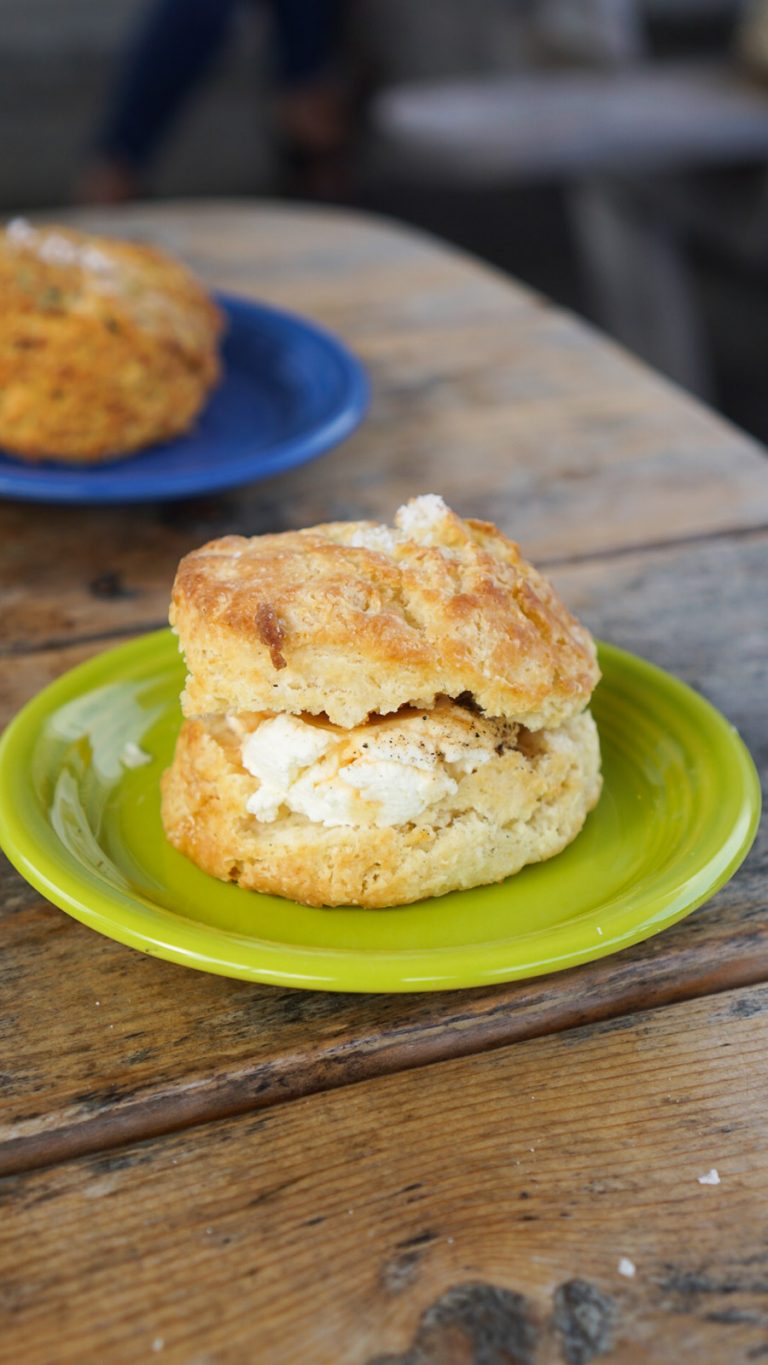 Honey Paw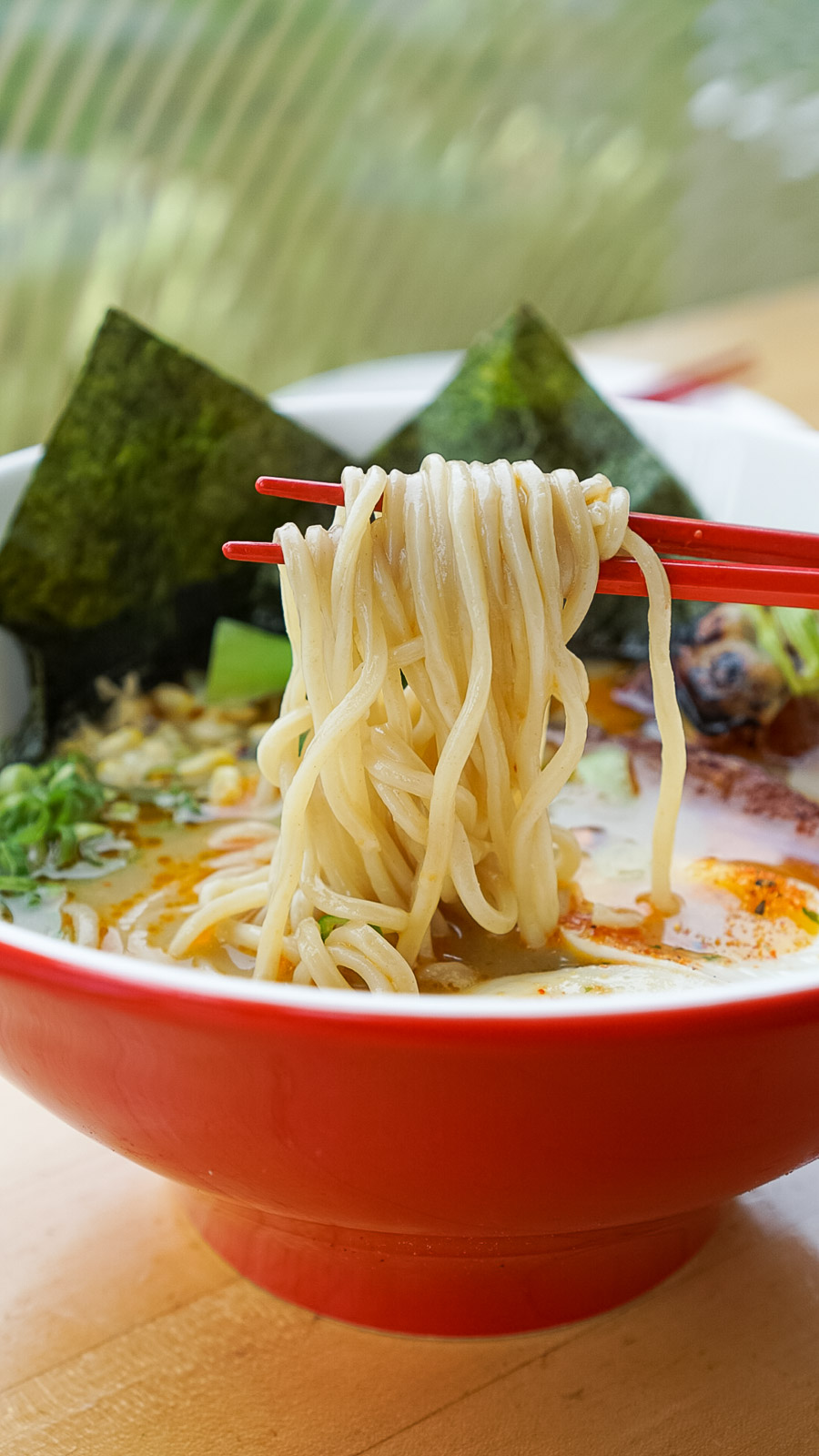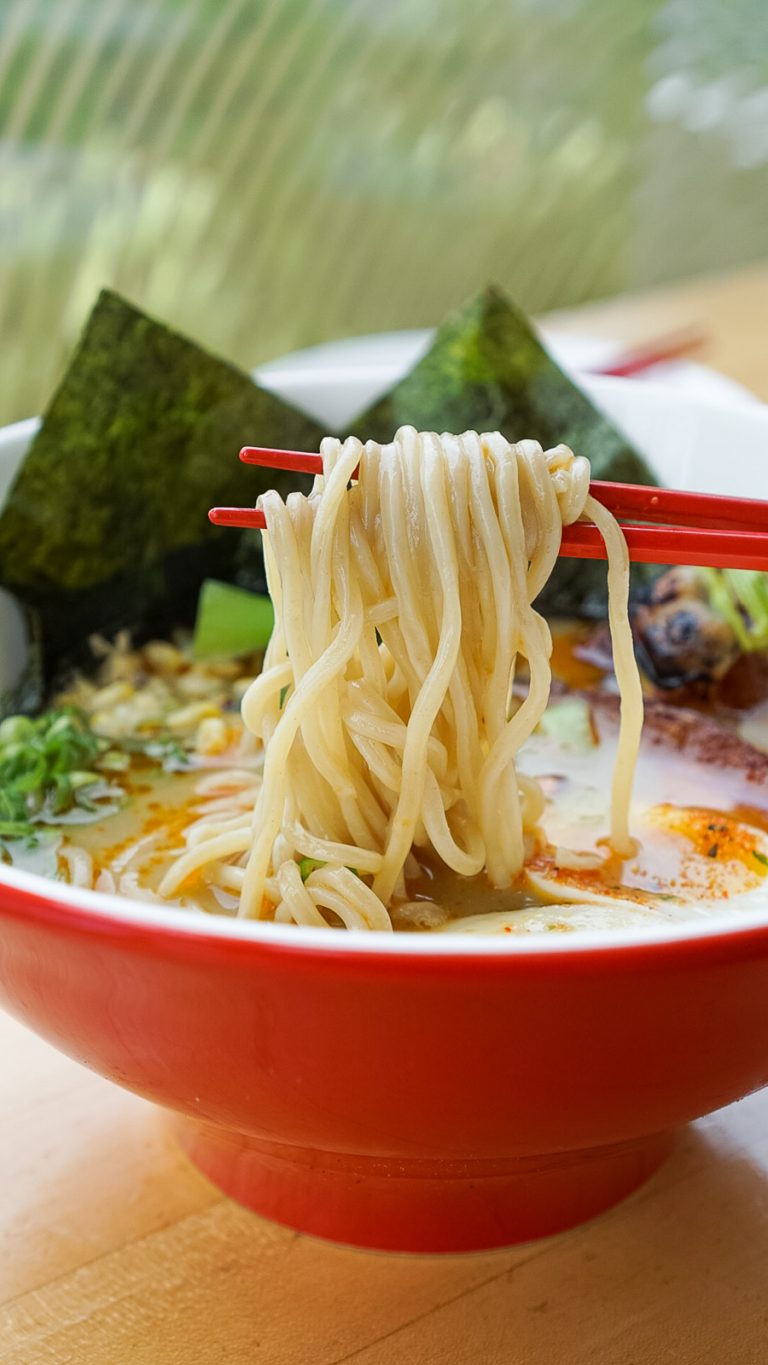 Honey Paw is an Asian fusion restaurant not too far from Eventide, and is actually owned by the same restaurant group. It started as a noodle bar, so you've got to try one of their unique ramen flavors. We tried the chowder ramen with grilled clams. They have many small plates to choose from on the menu as well as larger entrees.
If you're waiting for a table at Eventide, pop in for some appetizers. They're also known for their wings, which are tossed in a lime, chili, coconut mixture and deliciously crispy!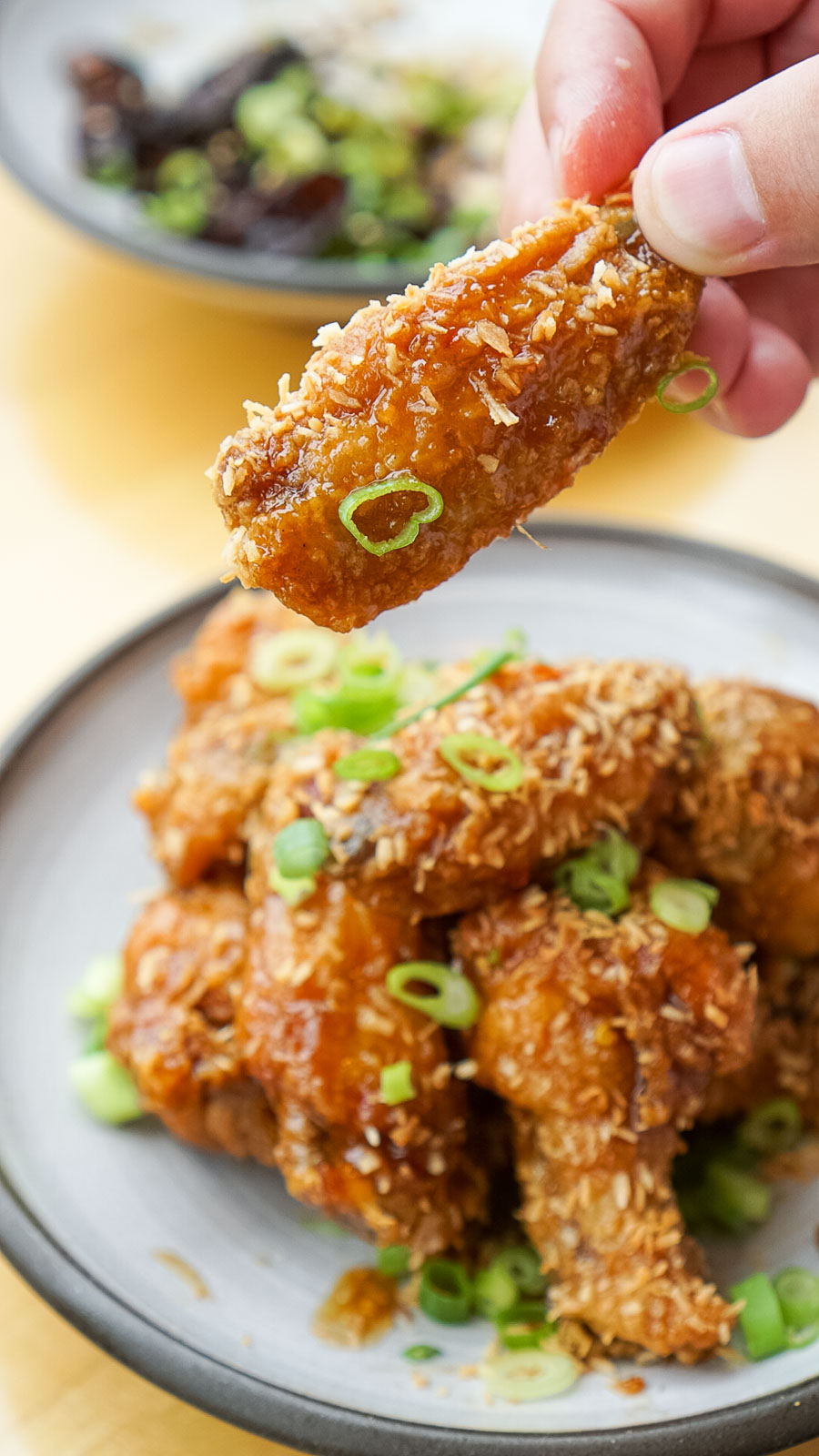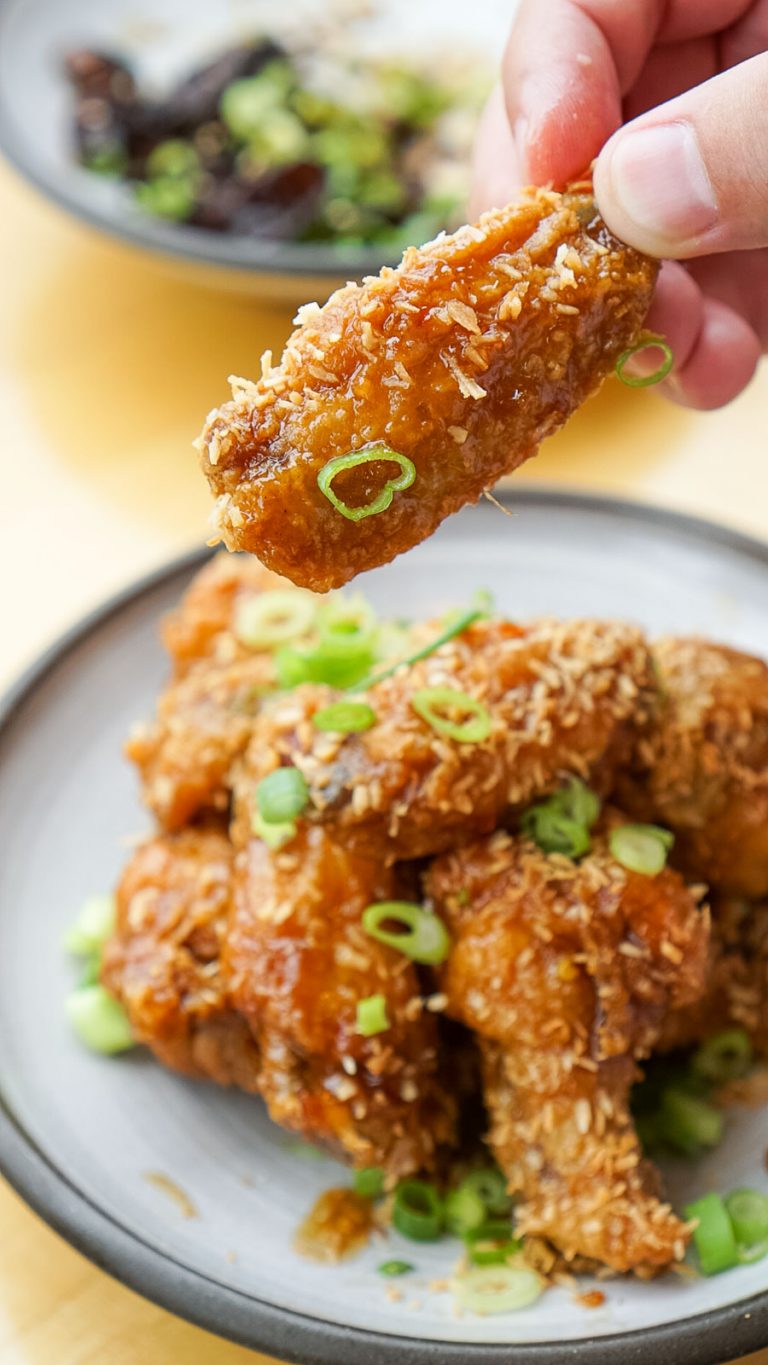 Mr Tuna
Find Mr. Tuna and his Japanese-style temaki hand rolls at whatever location he's popping up at. You can also find him at the market on Monument Square.
While I was in Portland, he wasn't popping up near any of the places I planned on visiting but I was able to get my hands on a hand roll at his location in the market. I almost missed out until I saw a sign as I was walking by on my last day. I love that you can easily take your sushi to go here!
Slab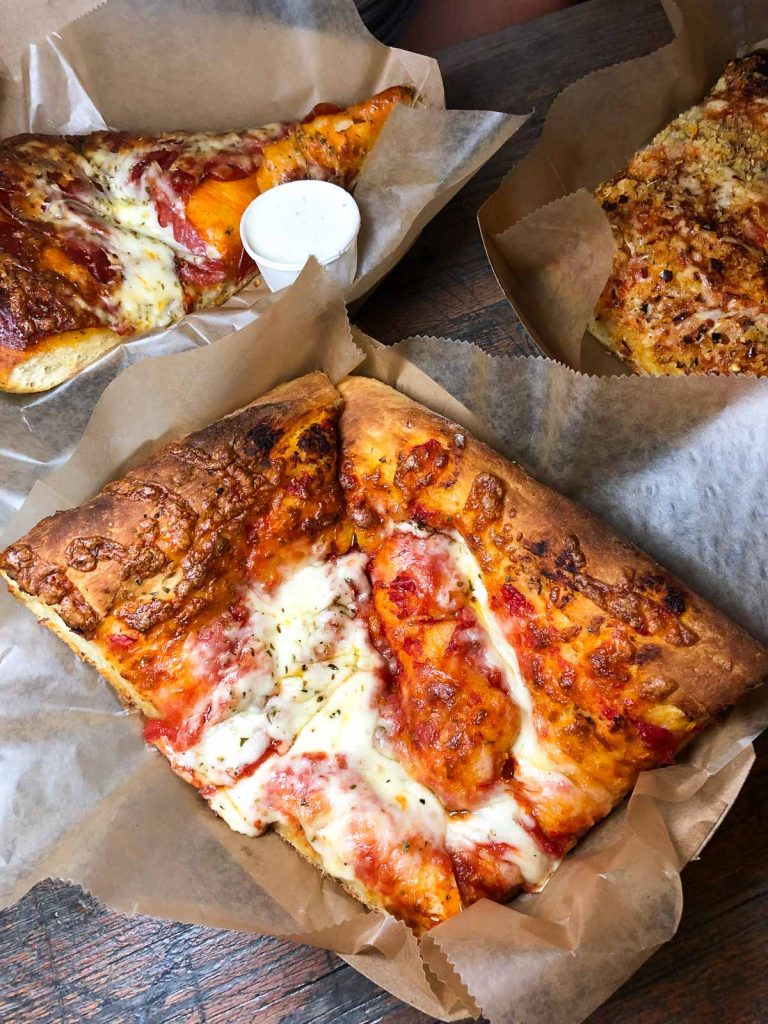 We tried Slab for some late night pizza, and not realizing how ginormous the slices were, we ordered three. Typically I prefer thin crust pizza but the crust on these were so crispy and the sauce was phenomenal. It was literally everything I could want in a piece of pizza.
They have a large outdoor space with string lights, which I very much appreciated since the mid-August weather was perfect while we were there!
Taco Escobar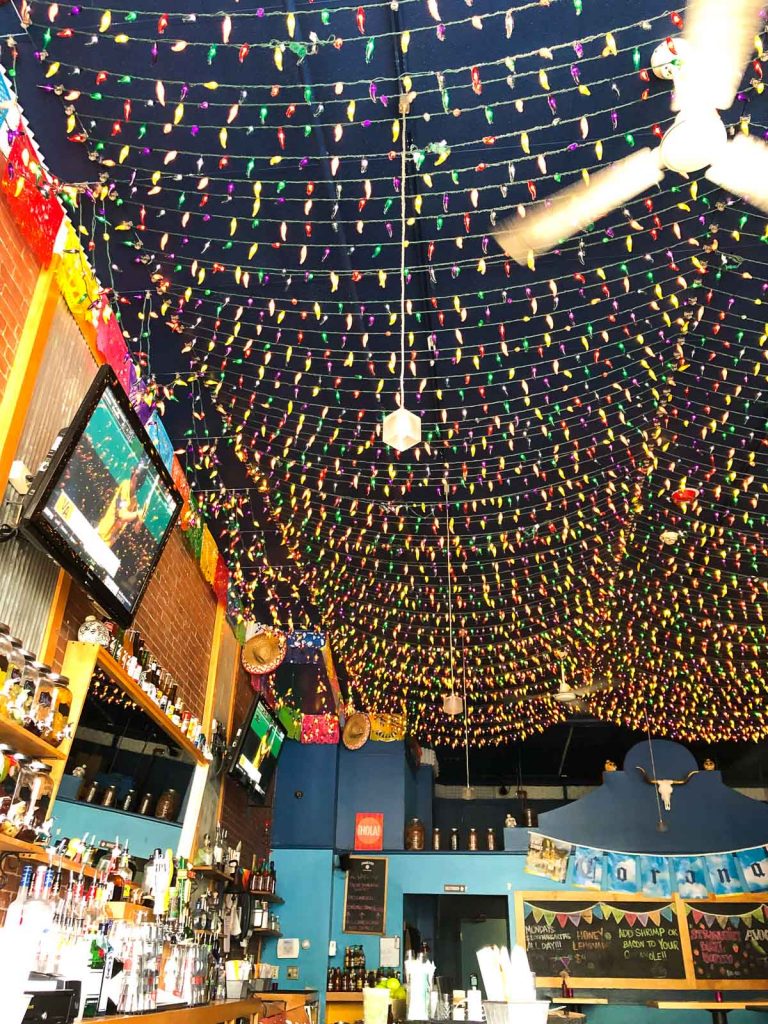 Now, you may know my love for tacos already. Sure I've got my favorite authentic spots and my favorite tex-mex spots at home, but this here is hands down one of my all-time favorites. They've got chili string lights adorning every inch of their ceiling, cheap margaritas (your wallet will thank you), and tacos that are booming with flavor.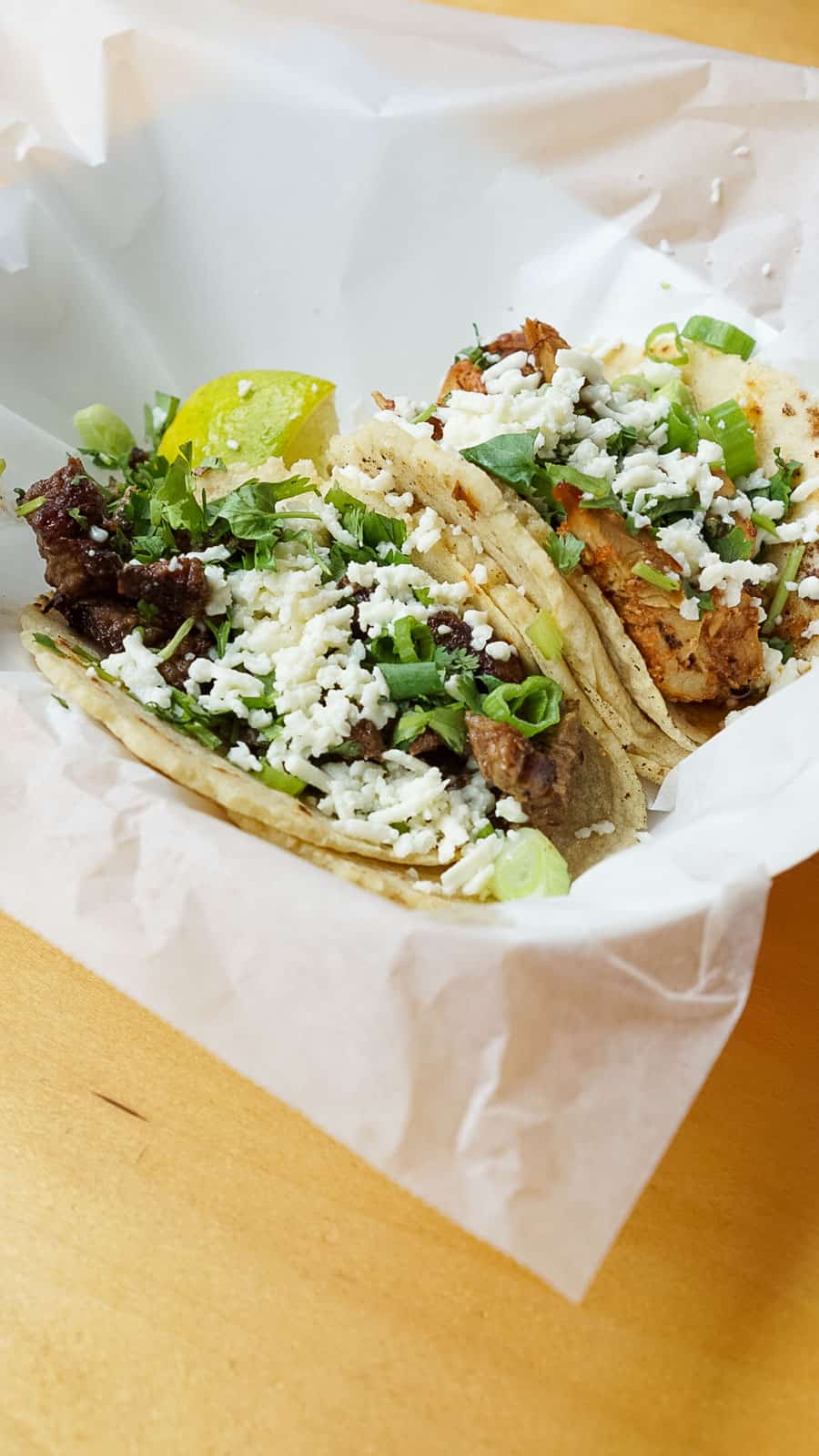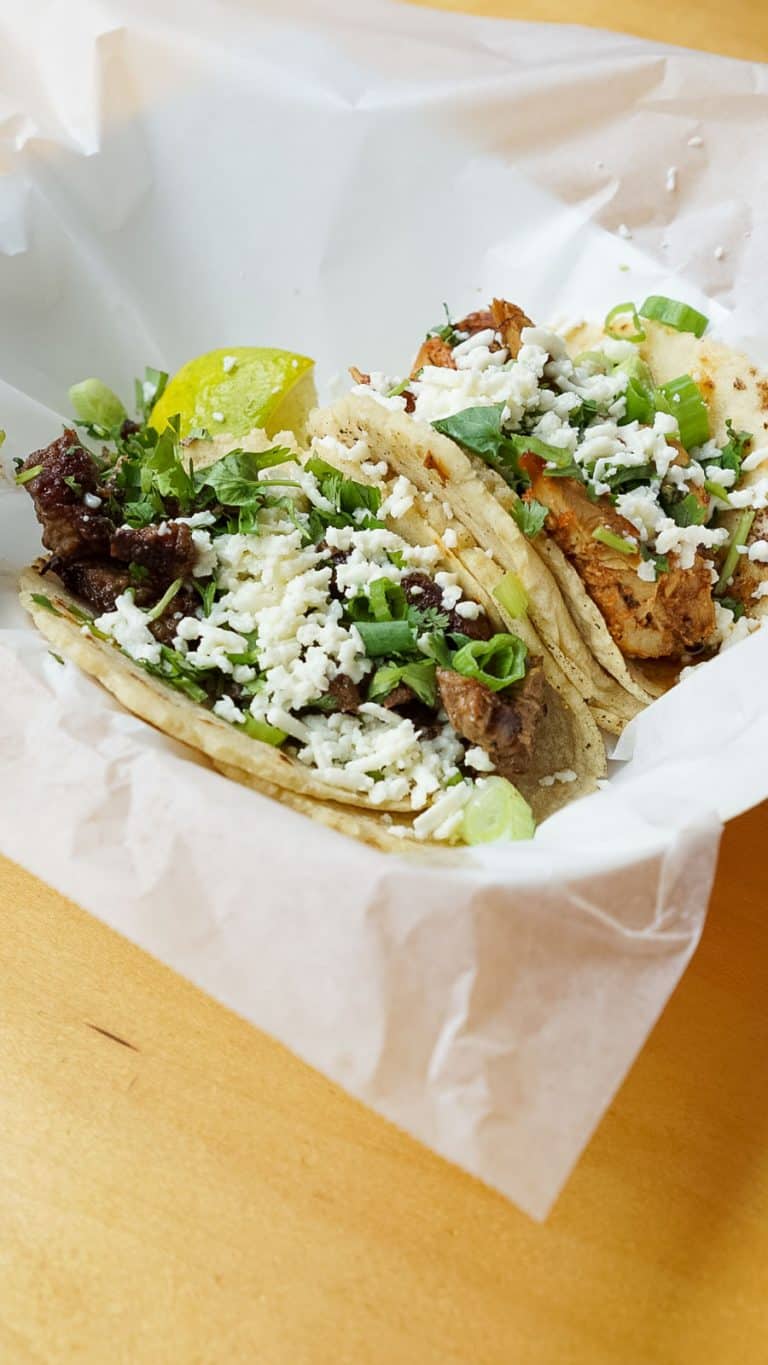 Duckfat
Basically everything at here is fried in duck fat, hence the name. Duckfat was highly recommended by everyone I talked to, but we didn't make it during this trip. Hopefully someday! I figured it still deserved a spot on the list since it's a favorite to many people.
Otto Pizza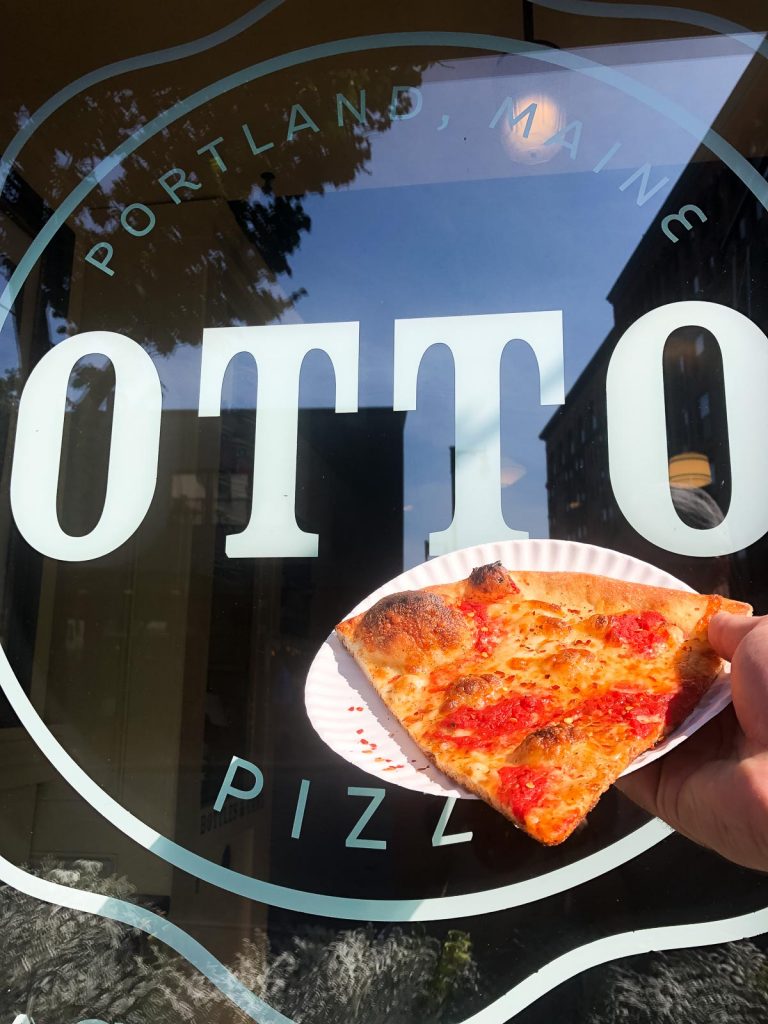 Portland has some solid pizza joints. Aside from trying as many lobster rolls as we could, we were also on the hunt for some good pizza. Otto Pizza is one of three pizza restaurants we tried in Portland, but sadly number three isn't going to make this list. Otto was really good, the crust was thin (the way I like it) and the cheese grease was on point. Definitely a solid spot if you're looking to satisfy a pizza craving.
Eventide Oyster Company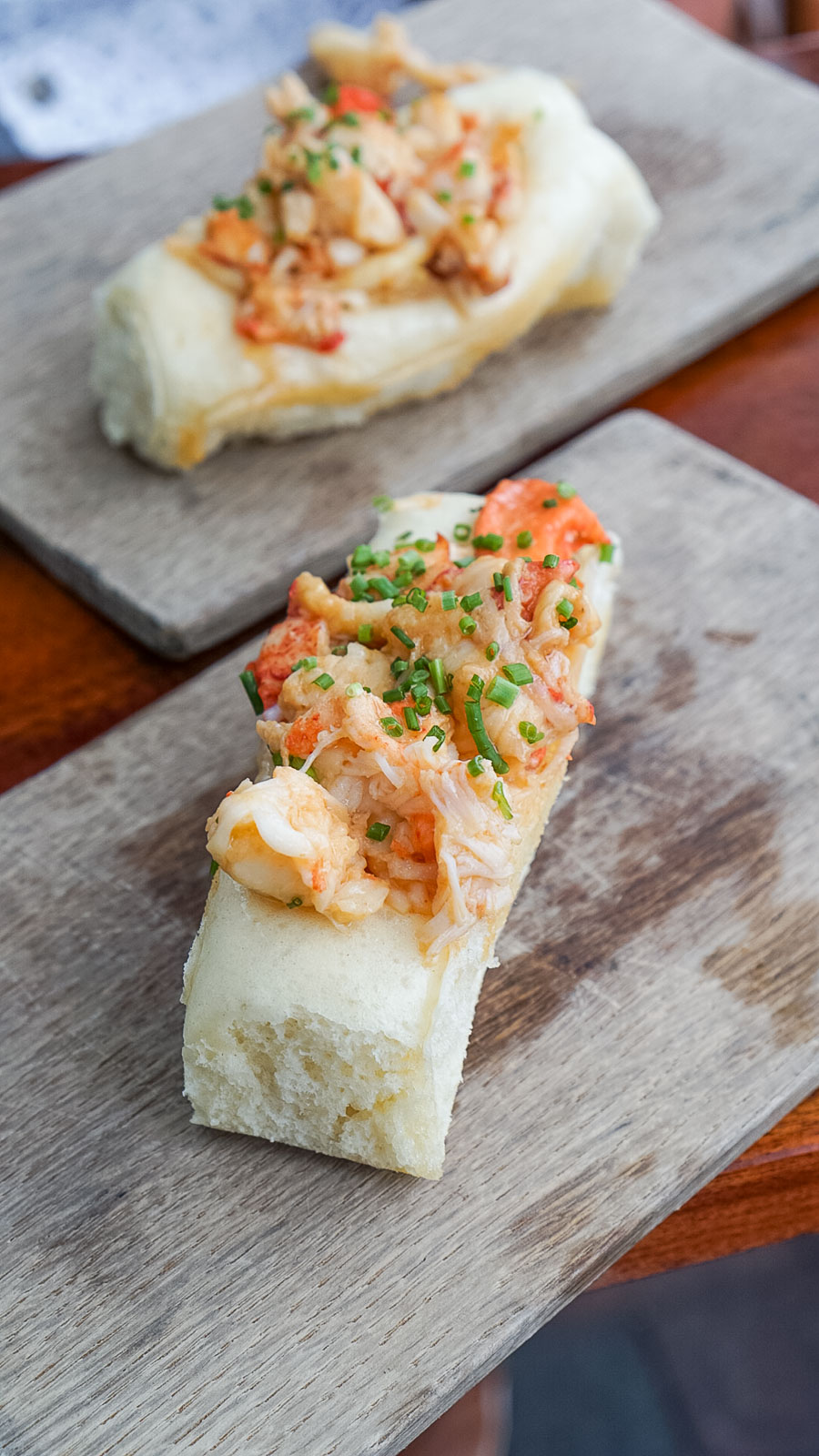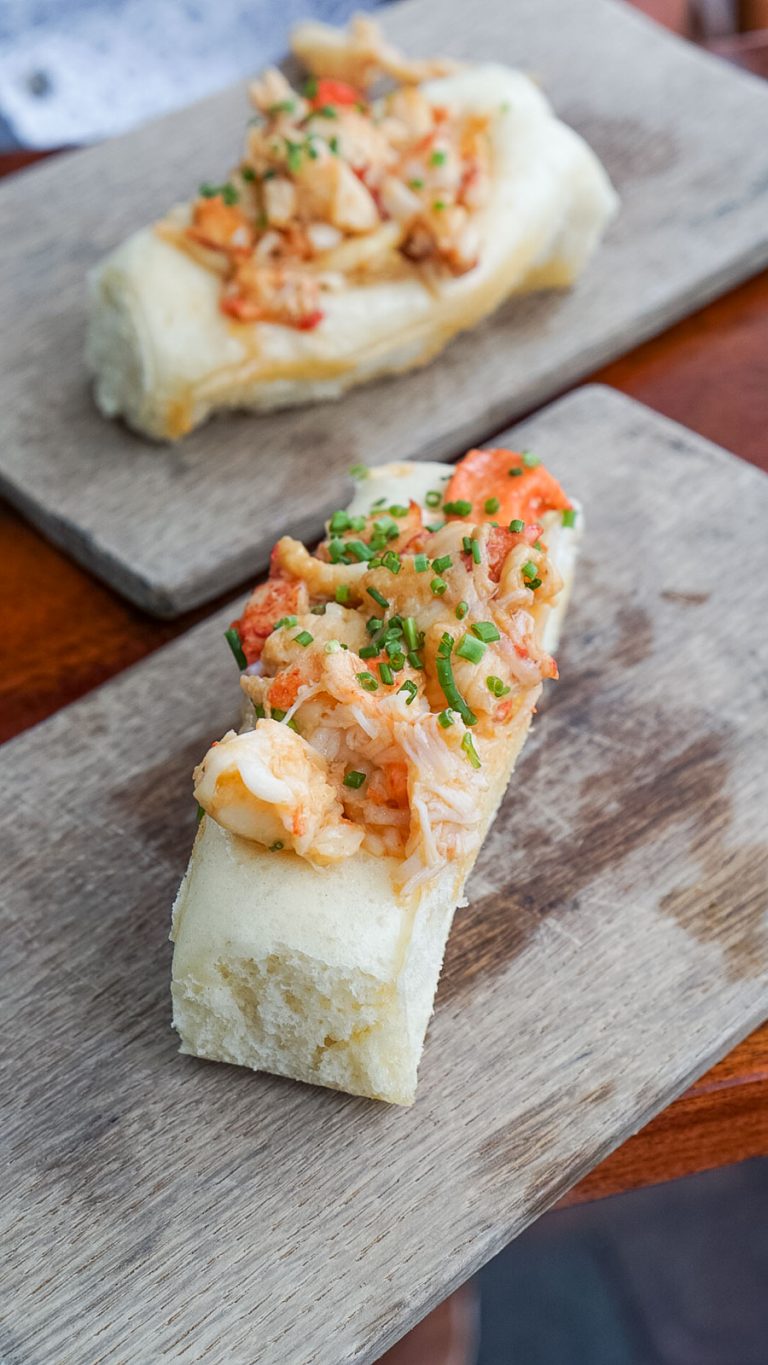 Eventide was recommended by so many people, especially their lobster bao roll. It's made with a brown butter sauce and served in a bao. OMG. It's amazing. Some say it's not their favorite and overhyped, but I disagree. It's nothing short of incredible.
Their oysters are insanely fresh and delicious, too!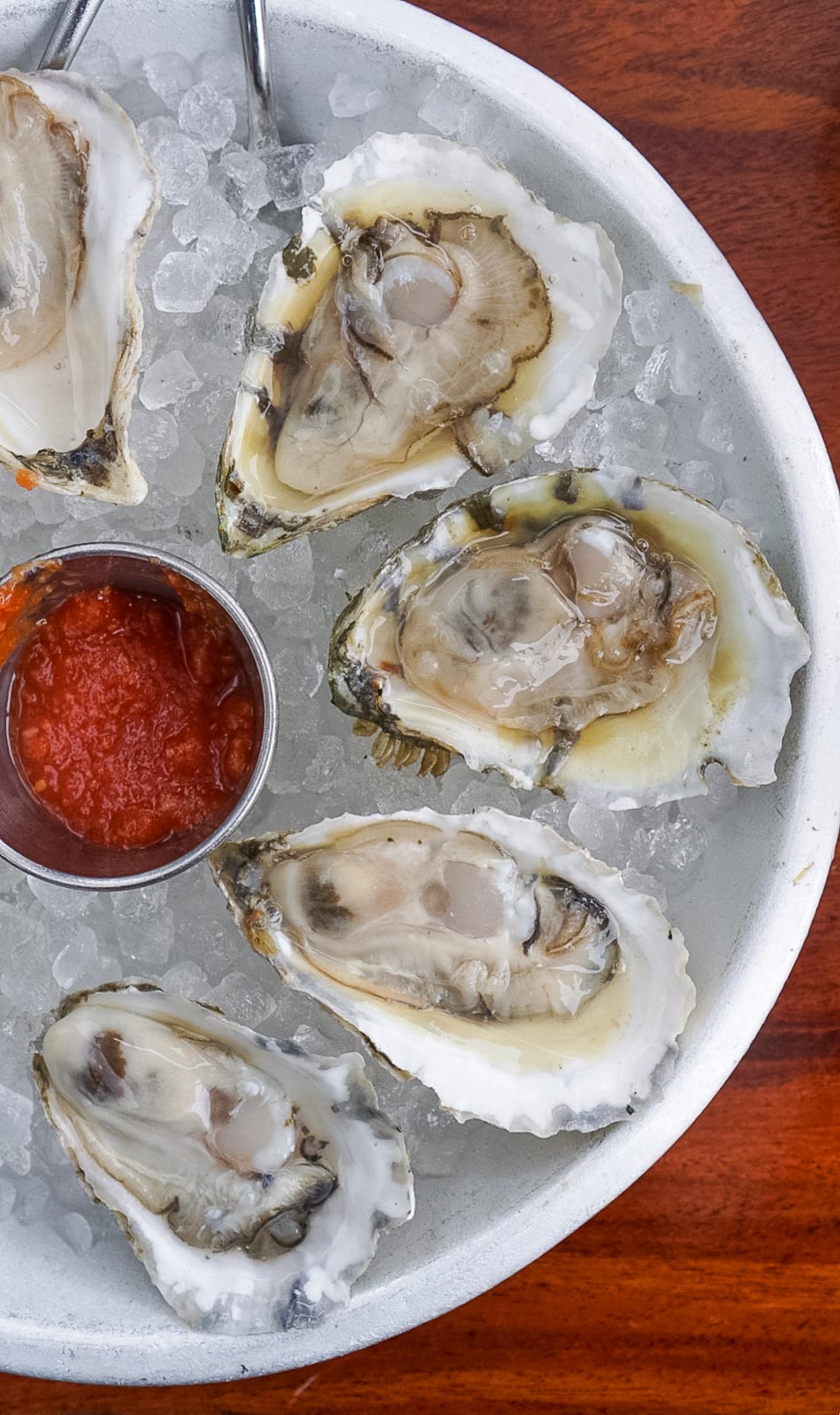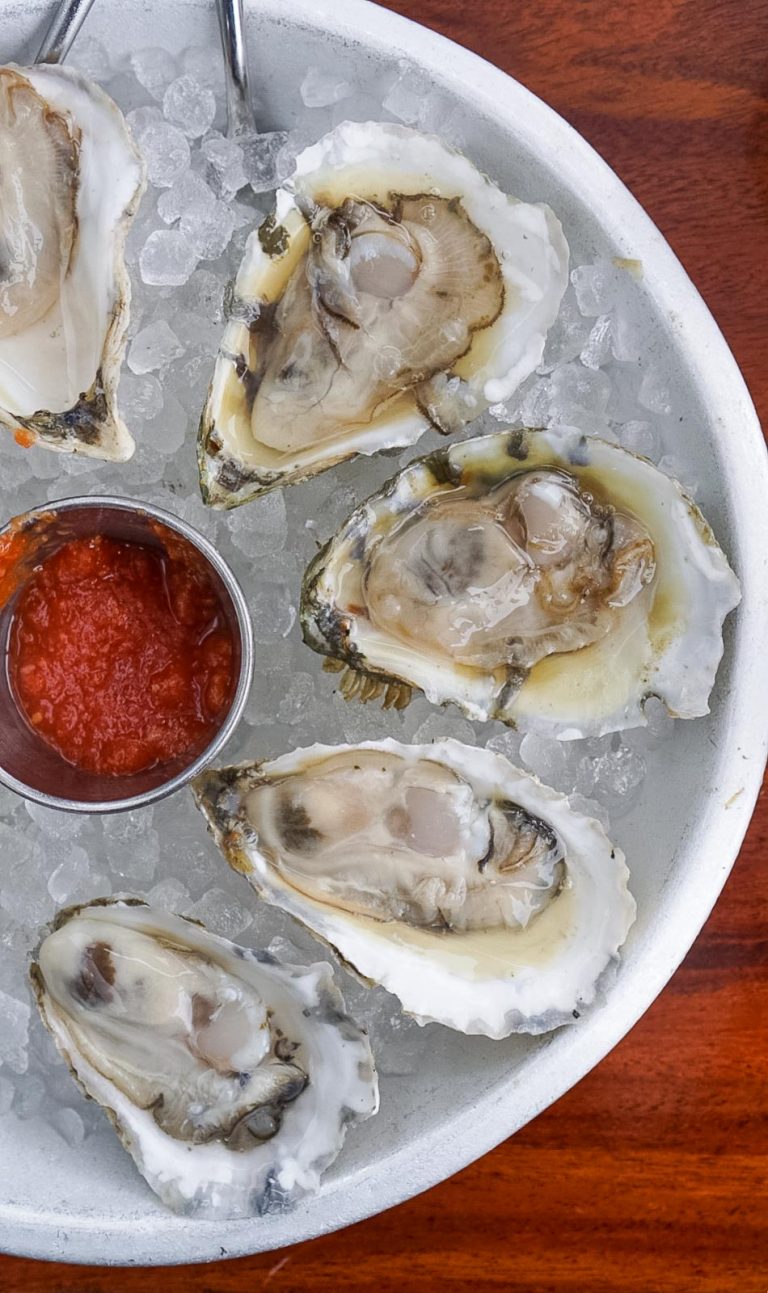 Central Provisions
Another highly recommended restaurant by friends and locals. During peak season, Central Provisions can get busy so it's best to make a reservation ahead of time. If you're trying to dine on the fly and can't get a table upstairs, walk around back to the downstairs bar. We were able to sit at the bar right away.
Cousins Maine Lobster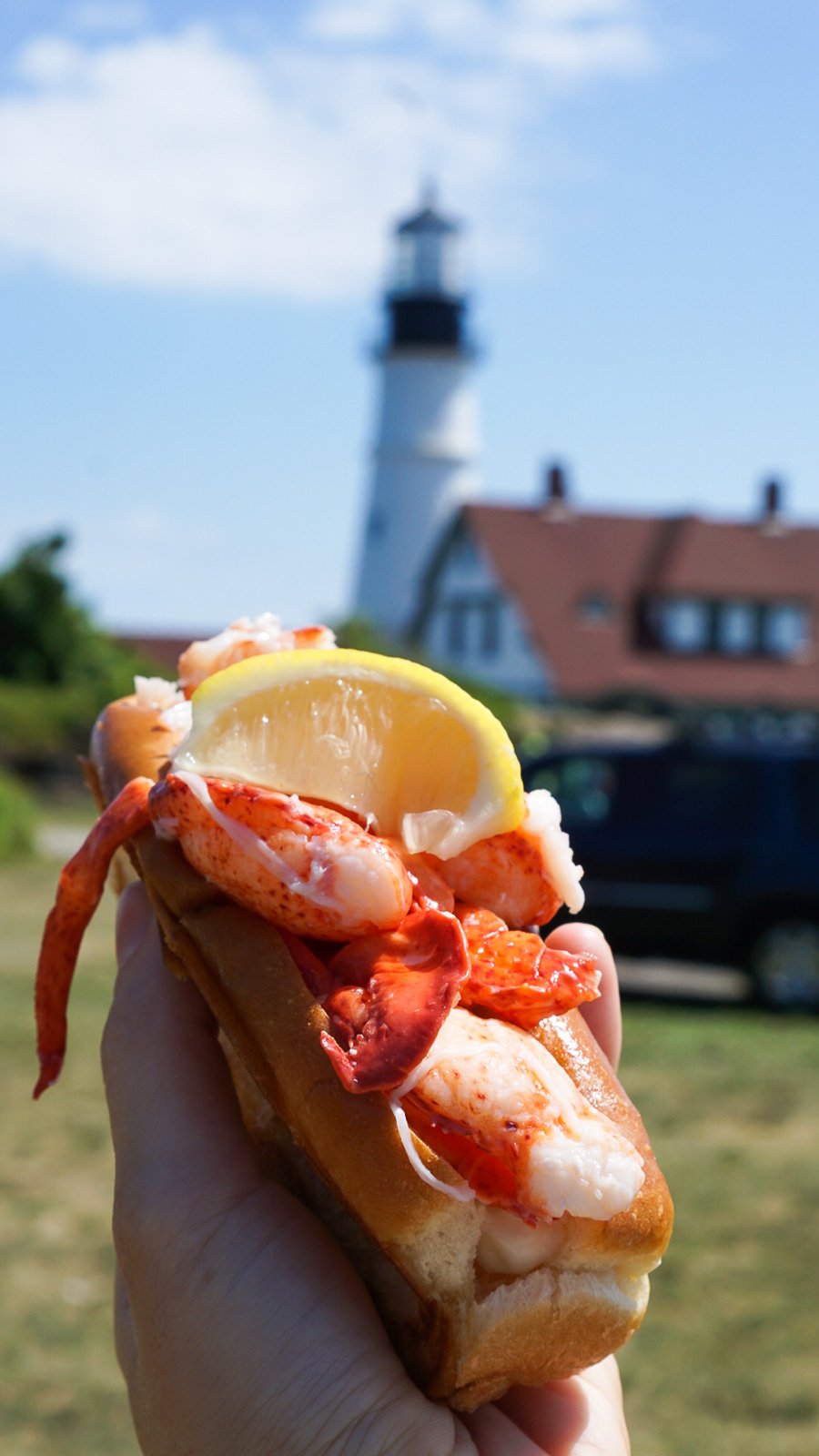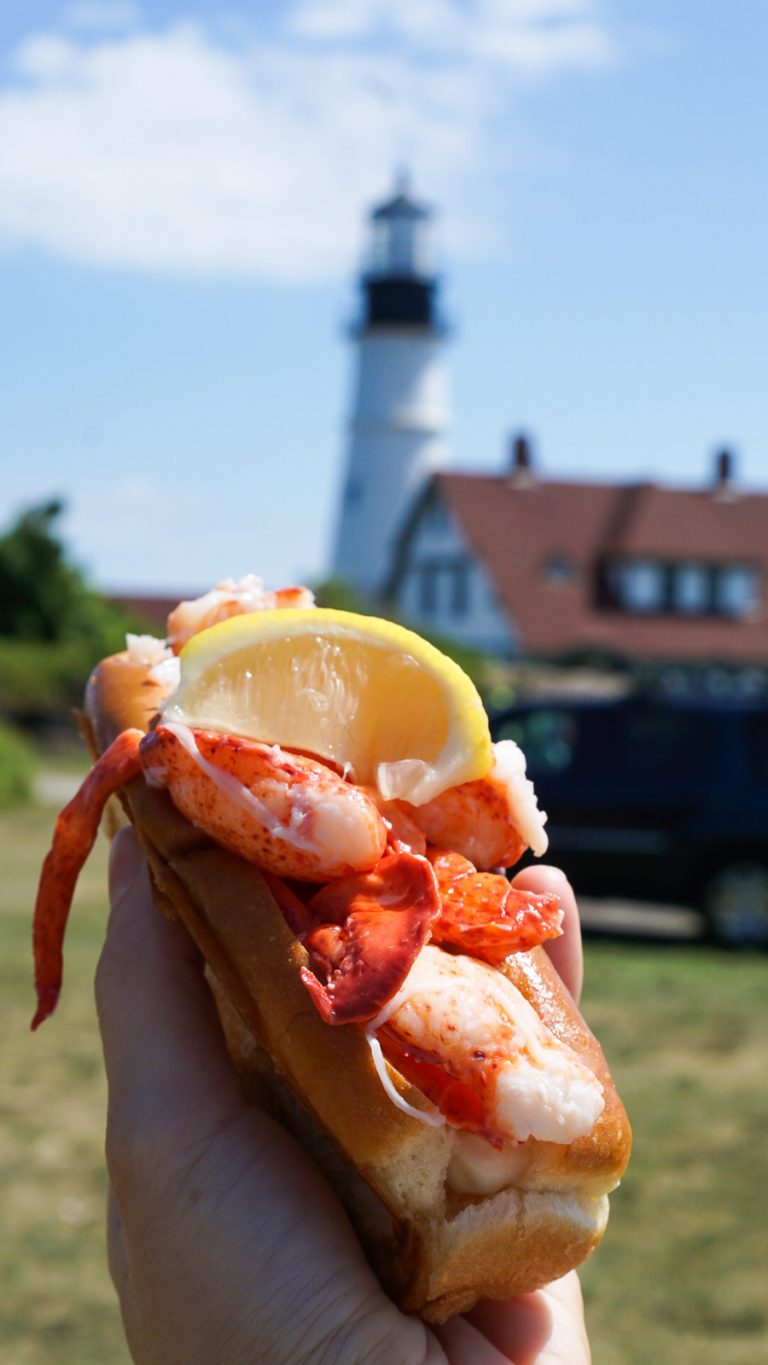 Fun fact: Cousins Maine Lobster was on Shark Tank in 2016.
I've had their lobster rolls before (in Los Angeles) but their food truck was parked right outside the Portland Head Lighthouse so I figured why not.
Now I know eating two lobster rolls at a time isn't exactly ideal for everyone, but I can't get enough of them. If you're visiting the lighthouse and have to choose between Cousins and Bite Into Maine, I would go with the latter, because there is truly nothing better. But this one is good, too!
Or you could be your own judge and try them both .
Gross Dessert Bar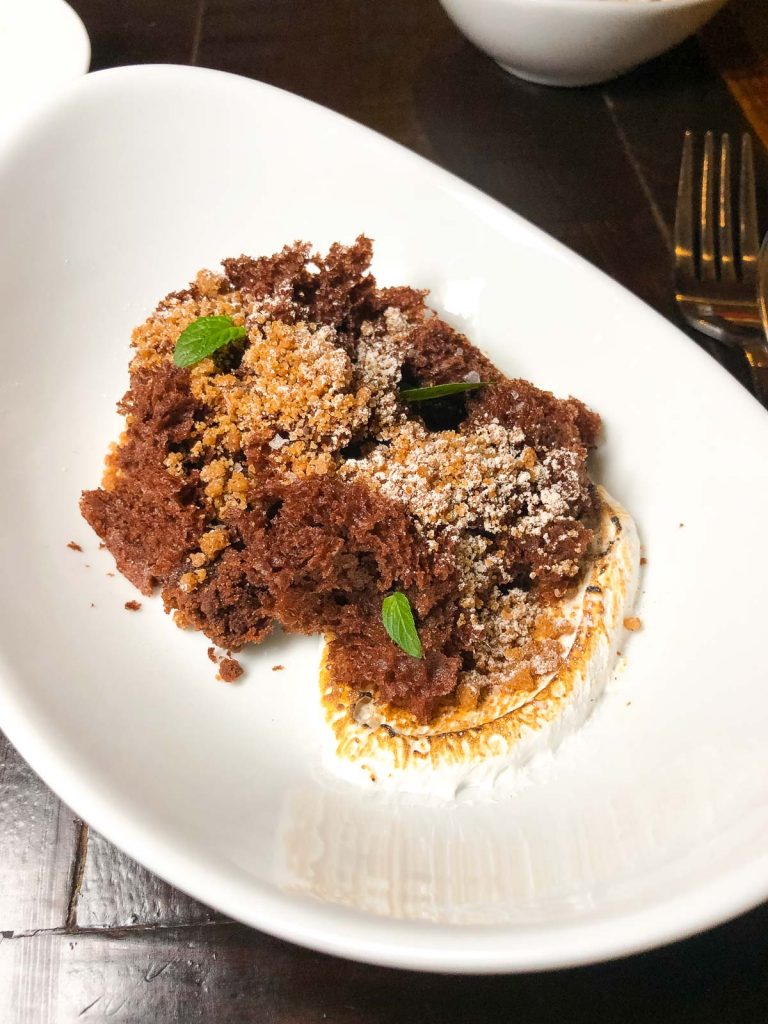 A restaurant just for dessert? Yes please! This slightly underground spot is cute and cozy. The only windows it has are very small, so this restaurant is mostly dim, which really sets the mood.
It's perfect for the beginning or end of a date night (there's an excellent wine list). Their menu changes frequently but it's one of those places where you can't go wrong with anything you order. If the sweet corn ice cream is on the menu, order it!
The High Roller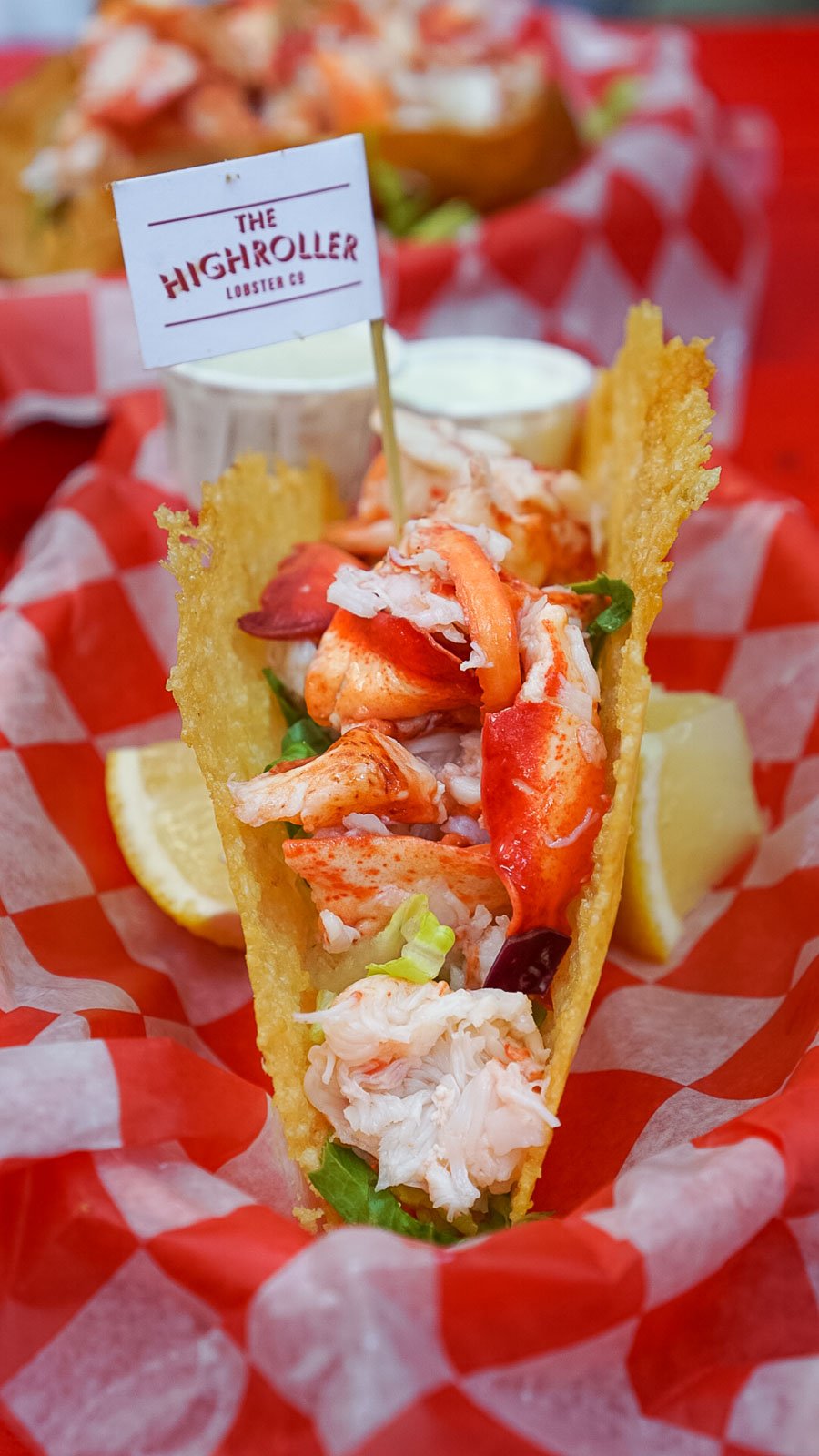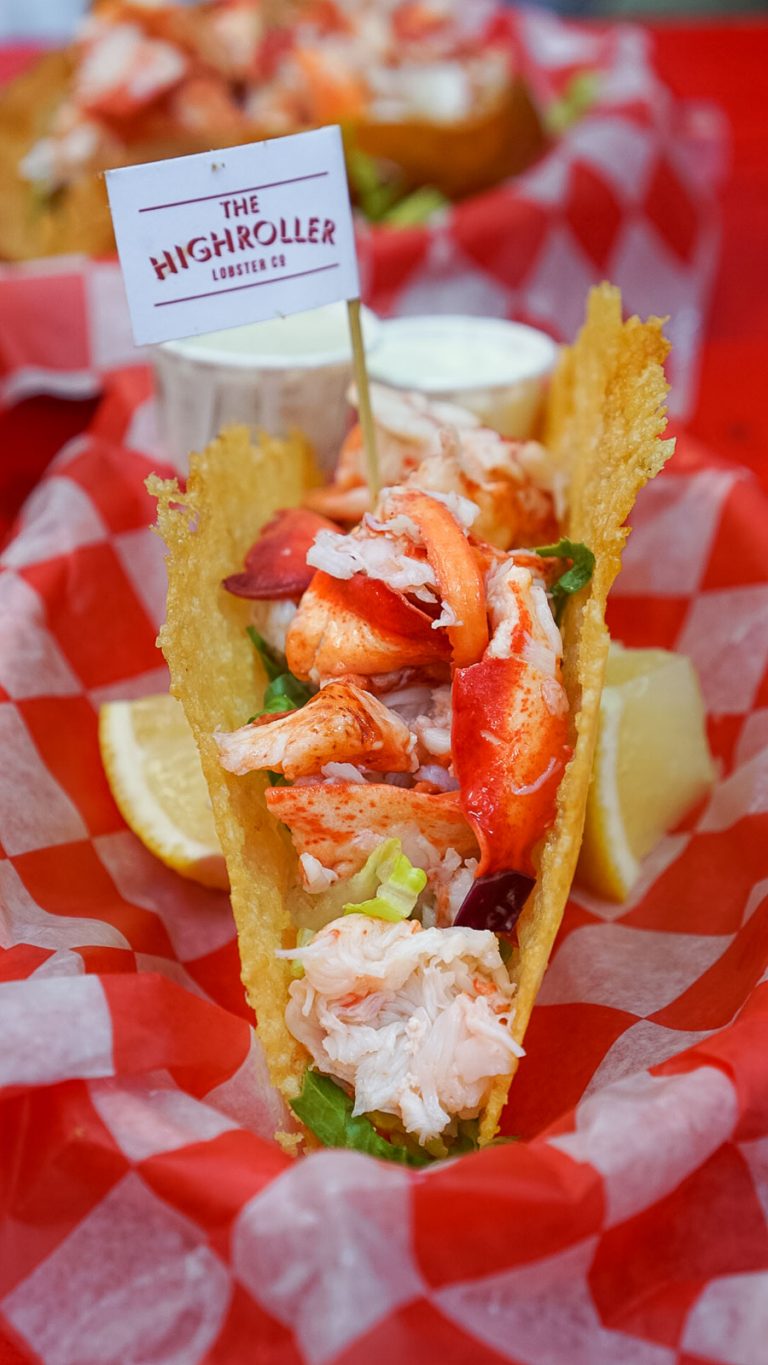 The High Roller is known for their lobster tacos. They're served in a cheese taco shell, which if you've never had one of these before, you must order it! Definitely branch out and try one of their many flavors of mayo don't ask for a Connecticut style roll here. The flavored mayo is SO good and such a game changer on one of their lobster rolls or lobster tacos, you must try it!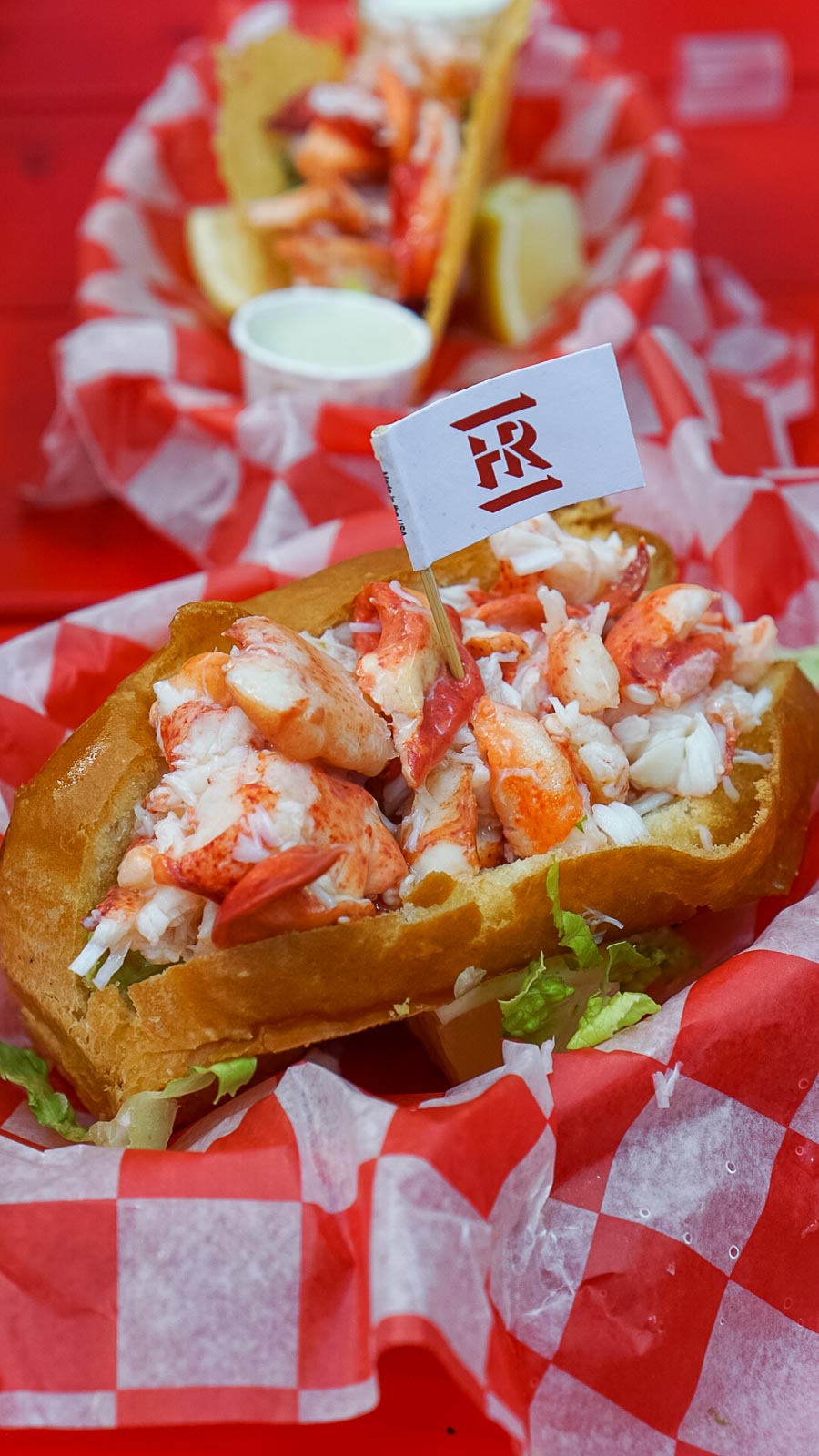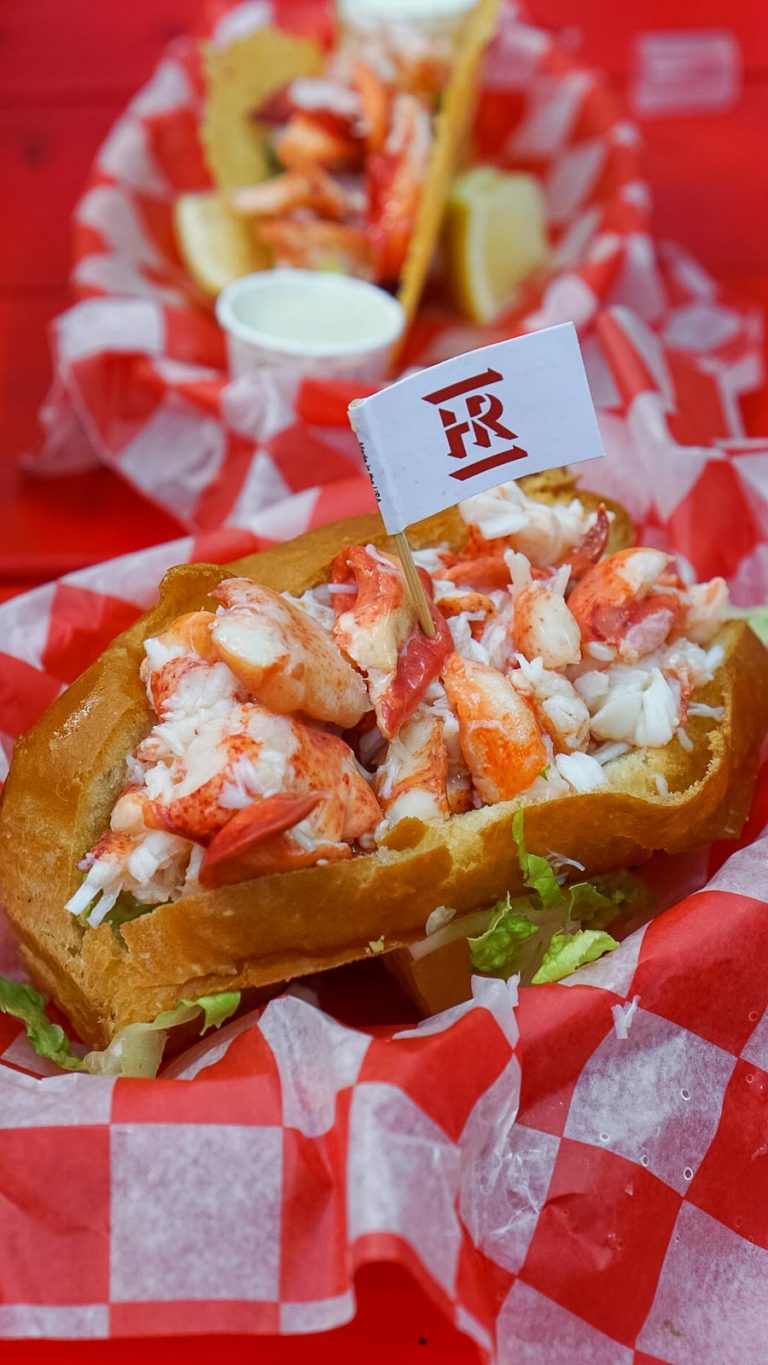 If you're visiting Portland, Maine and looking for things to do, check out my Portland, Maine guide. It's full of all the best things to do in Maine!
Visiting Portland Soon?
Pin this to your travel, Portland Maine, or Portland Maine Restaurants board to save it for later!