Ever since having the Chocolate Soufflé at Roy's, I haven't been able to stop thinking about it. When I told my mom about it she said she also loves their Soufflé and happened to have her own recipe for it!
Since I'm not much of a baker, I requested she make these Gluten Free Chocolate Soufflés — and then hand over the recipe. Thanks Mom!
They're easy to make — 5 ingredients and less than 10 steps, simple right? Before planning to make these, keep in mind, the mixture needs to sit for 8 hours before baking.
This recipe calls for a double boiler – if you don't have one, check out this article on how to easily make one!
Servings: 5
Difficulty: easy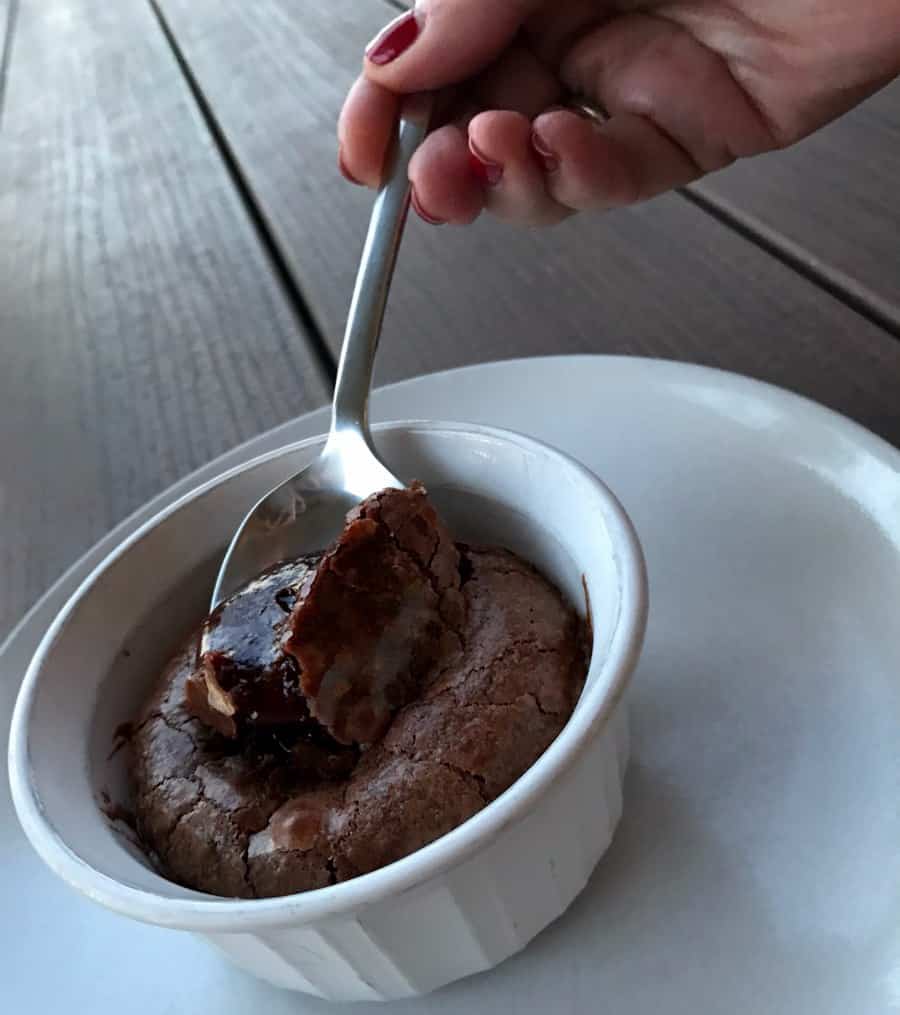 Gluten Free Chocolate Soufflé.
Ingredients
2 egg whites
4 egg yolks
5 tablespoons unsalted butter, plus more for buttering ramekins
4 oz gluten free bittersweet chocolate

1/4 cup sugar

1 3/4 tablespoons cornstarch
Directions
In the top of a double boiler, set over simmering water, heat butter and chocolate together until melted.
In a small bowl, whisk together eggs and yolks
In a larger mixing bowl, combine sugar and cornstarch. Add melted butter and chocolate mixture and mix thoroughly with a wire whisk. Add eggs and whisk just until combined and smooth. Cover and refrigerate 8 hours or overnight.
Fill 4 ramekins evenly and place on top rack of oven for 20 minutes.
Serve ramekins as is with a small plate underneath or, in vert on to a plate allowing it to sit for 10 seconds before unfolding and allowing cake to fall out onto the plate.
Serve with a dollop of whipped cream or scoop of vanilla ice cream if desired.
* You can also use silicone molds to easily remove the soufflé
Check out more of my recipes here.
PIN IT!