This post may contain affiliate links which will not change your price but will share some commission. Please read my privacy policy.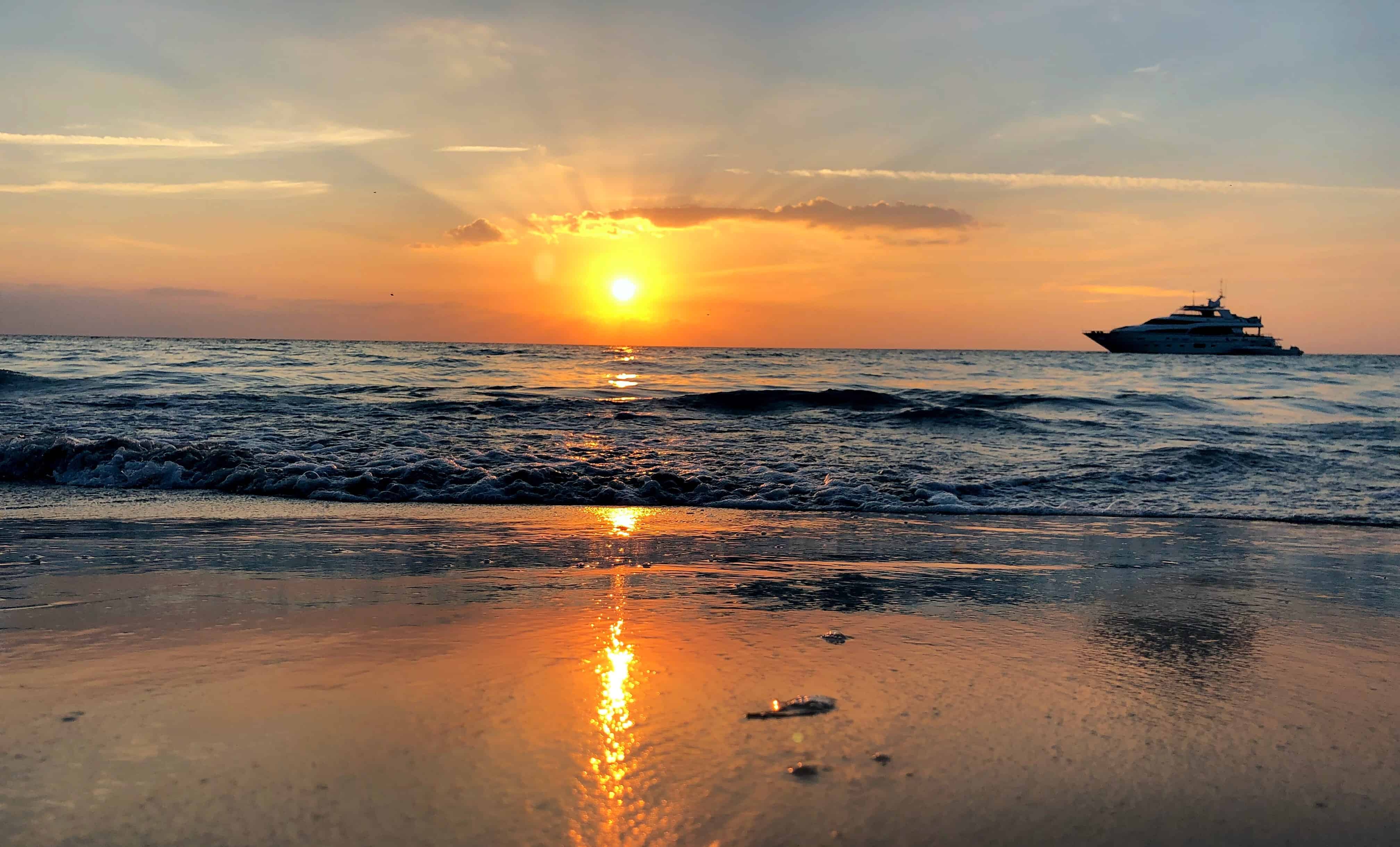 Whether you're looking to vacation for a week-long, stress-free getaway or traveling with your new hubby on your honeymoon, Negril Jamaica should be at the top of your destination list. Why? Because Negril is home to one of the top 10 beaches in the world, according to TripAdvisor. The 7 Mile Beach in Negril Jamaica was ranked #8 in the world for 2018, and many years prior!
This was hands down my favorite trip to date, and I've traveled to many places like Paris, Bermuda, Costa Rica, and more – let's just say, I get around. In a good way.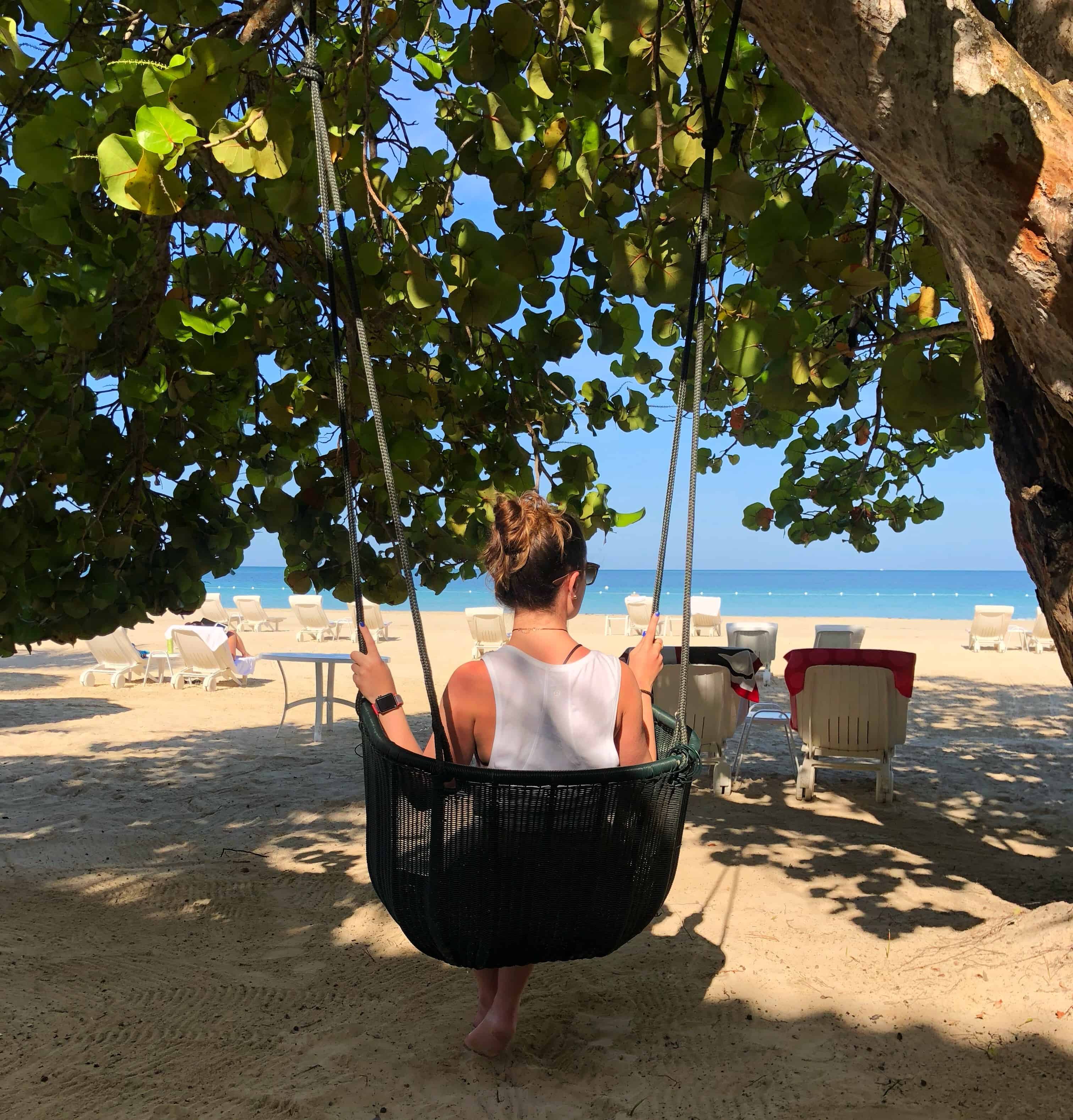 Why Negril Jamaica?
There are so many beautiful destinations in the world, but we chose Negril Jamaica- and we'd choose it again, and again! Everything is slow paced and relaxed, much different from back home in Baltimore. You'll never feel stressed in Negril because everyone lives by these words: "You're in Jamaica, mon. No worries, no problem".
There are few places in the Caribbean that have the perfect combination of experiences to make a trip amazing like Negril. The beach was my absolute favorite part of the trip, I felt like I had jumped into a computer screensaver.
Negril has something for everyone. The north end has the large all-inclusive resorts, while the south end is home so the smaller, family-run hotels. This gives Negril a wide variety of prices so everyone can experience what Negril has to offer!
Negril is also blessed with amazing sunsets. Every night, I watched the sun disappear behind the Caribbean sea.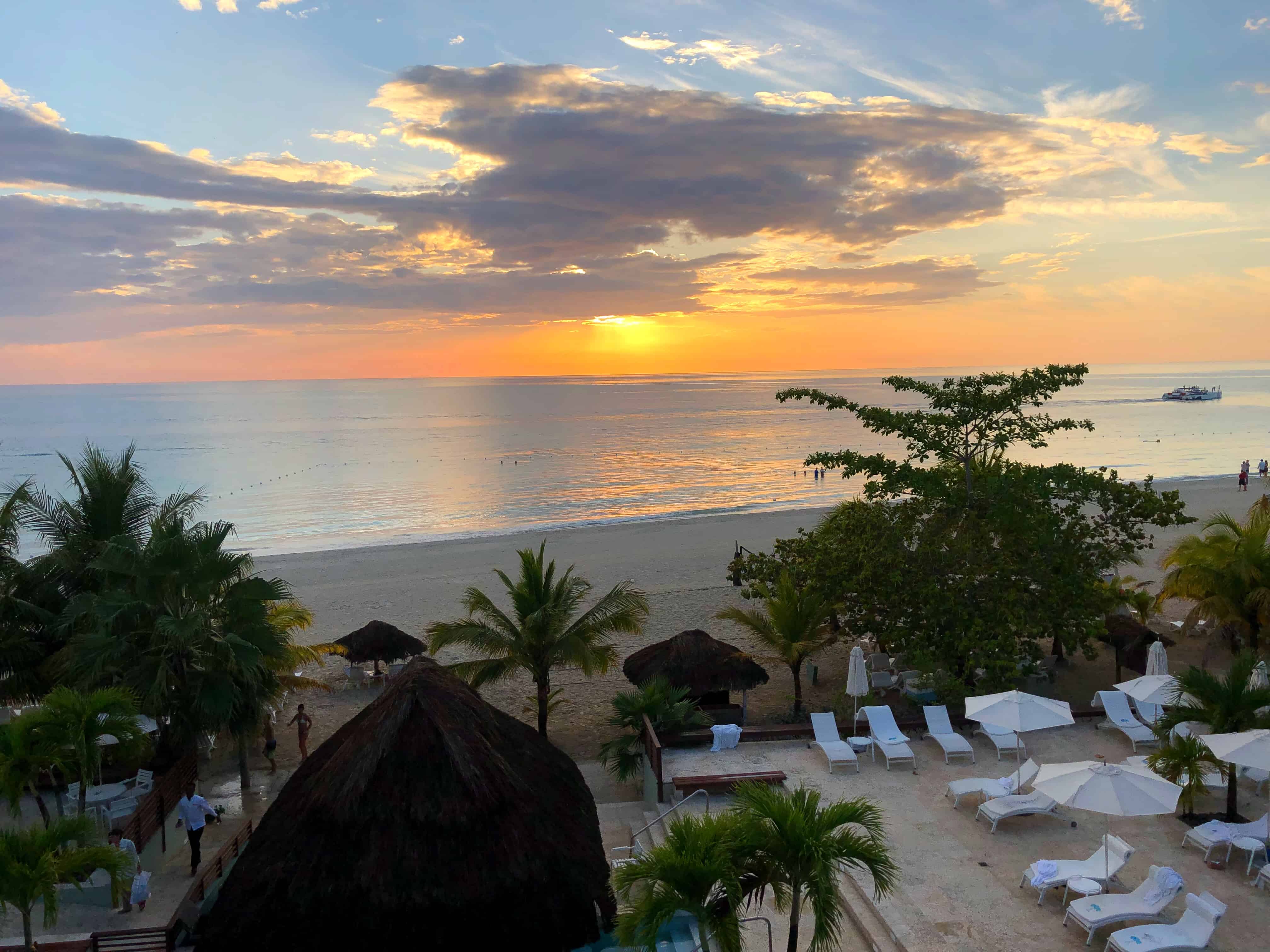 The 7 Mile Beach
Negril is known for its 7 Mile Beach. It's quite remarkable – the water is like a sheet of glass and is so clear you can see right through it, no matter how deep it is. The sand is soft as can be and never gets too hot to walk on. Marine life will often come close to the shore, so you'll see things like Starfish and Stingrays swimming right by you! The Stingrays won't bother anyone and you can shuffle your feet in the sand to deter them.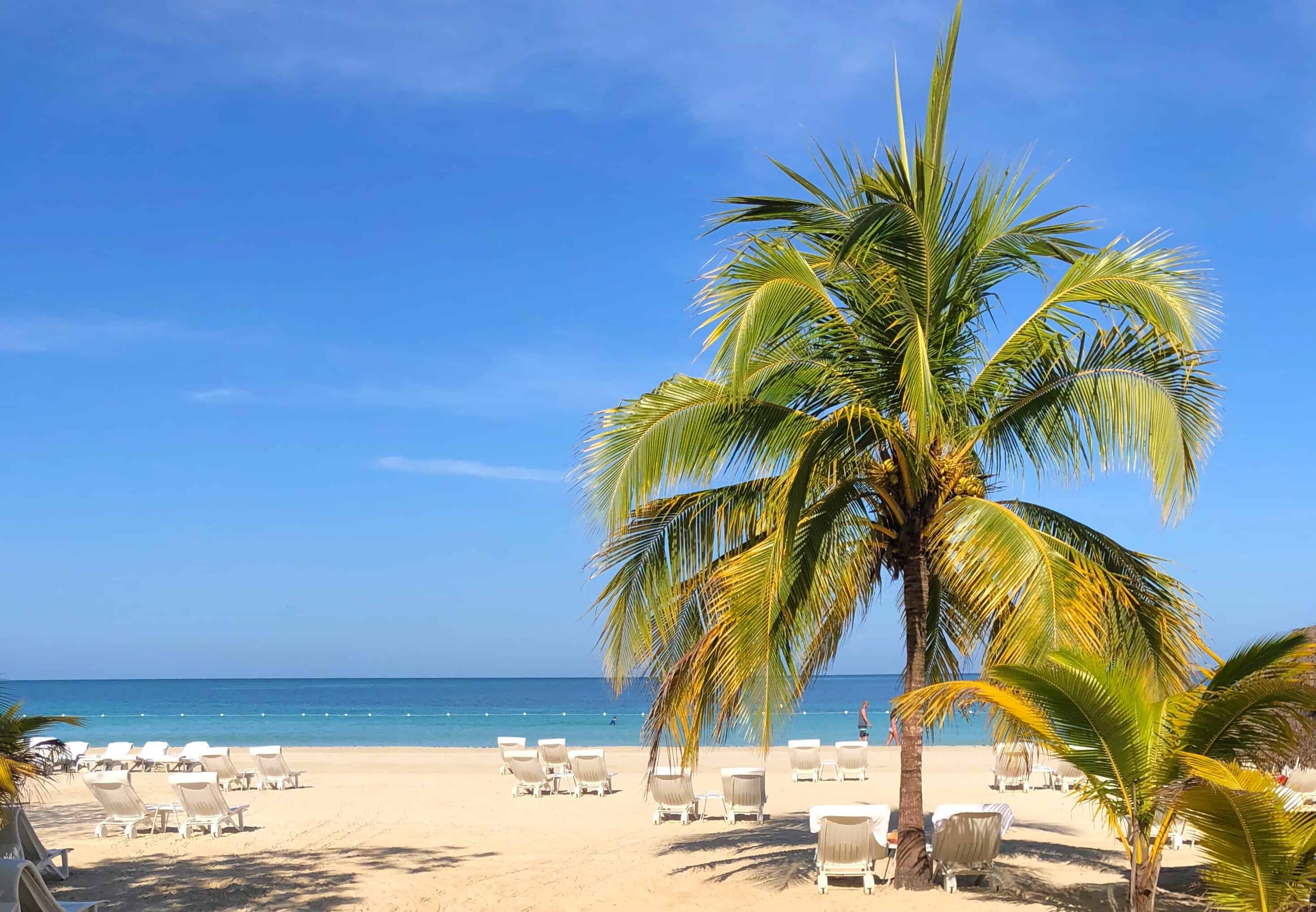 Where to stay in Negril
After a lot of back and forth with my very patient travel agent, Melissa at Absolute Travel, we finally settled on a destination. We booked Negril Jamaica for eight days, seven nights at Couples Swept Away.
Looking back, I wish I could have stayed just one extra day. You know that feeling at the end of your trip where you're just ready to get home? I never had that feeling on this trip. I wanted to be awake every minute of the day!
We were greeted with cool towels and friendly hotel staff upon arrival. Our check in process didn't go so smoothly, though. The check-in staff was unfriendly and unhelpful. It was off-putting so the first day didn't go as expected. Apparently Mercury was in retrograde that day so maybe they were feeling a little off. From the second day on, the staff was much friendlier!
Originally we booked our stay in the Atrium, but upgraded to the Great House Ocean Suite which had a breathtaking view of the 7 Mile Beach. The room was spacious and had a bathroom to die for. The shower even overlooked the beach!
How long to stay in Negril
The flight from Baltimore was only 3.5 hours, but Negril is 1.5 hours away from the Montego Bay airport which makes for a long day of traveling no matter where you're coming from.
There are so many activities on the resort that could keep anyone busy for two weeks at least and most are included in your stay!
I recommend staying at least seven days since you'll typically spend a full two days traveling. Between the 7 Mile Beach and all the resort activities, you won't want to leave!
Activities
We went snorkeling almost every day. The resort's watersports crew took us out to different reefs they referred to as "Mexico" and "Bahamas". They gave us food to feed the fish and guided us through the reef showing us all the marine life like Sea Cucumbers, Starfish, Squid, Blowfish, and more!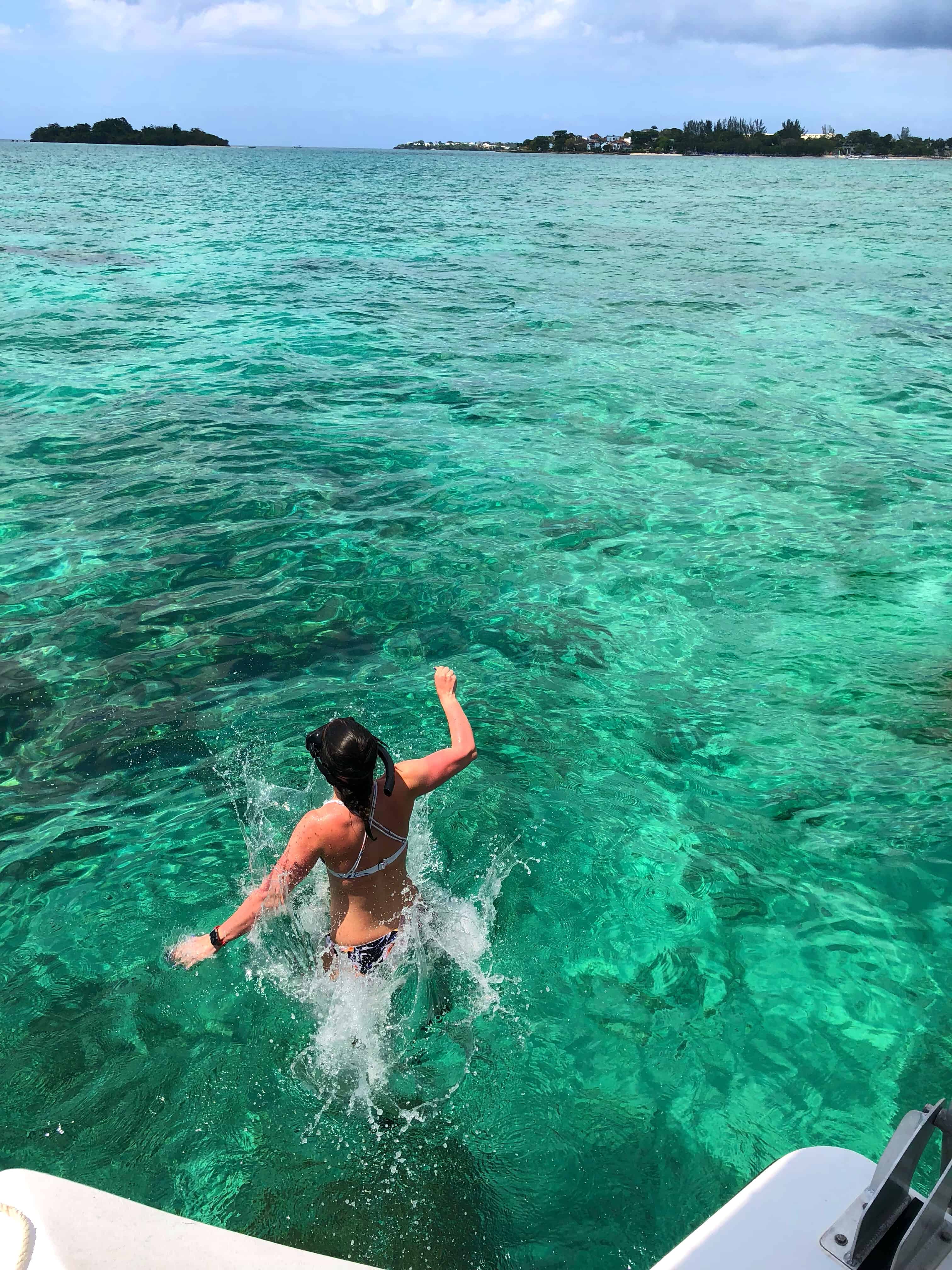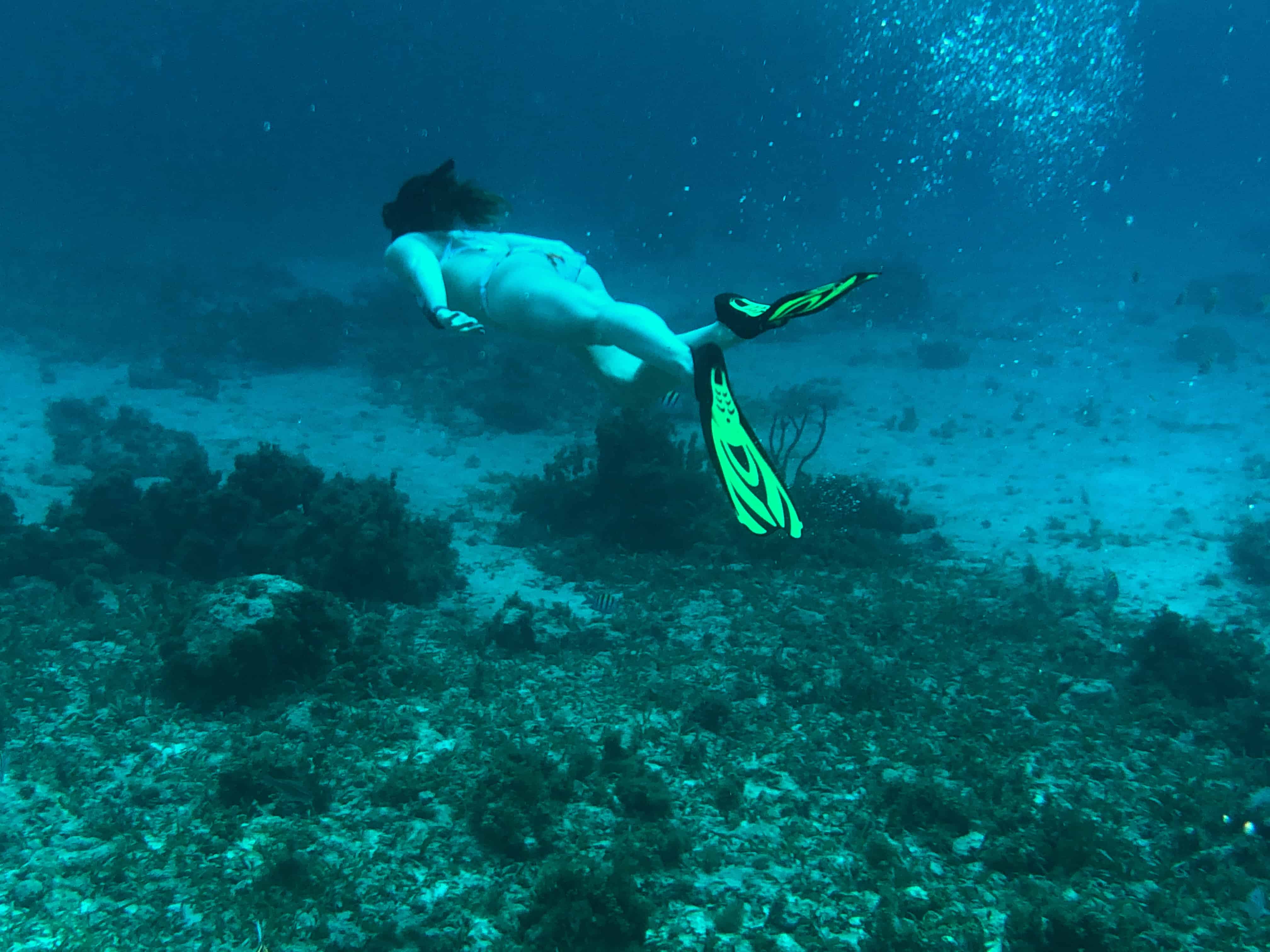 If you want to take photos under water like I did, you'll want to snag a LifeProof case to take with you!
The resort offers water sports, exercise classes, daily workshops on the beach, couples massage classes, and more!
Couples Swept Away also offers more activities for an additional charge. You can have a private dinner on the beach, take a catamaran out with your own private crew, go night snorkeling, and more!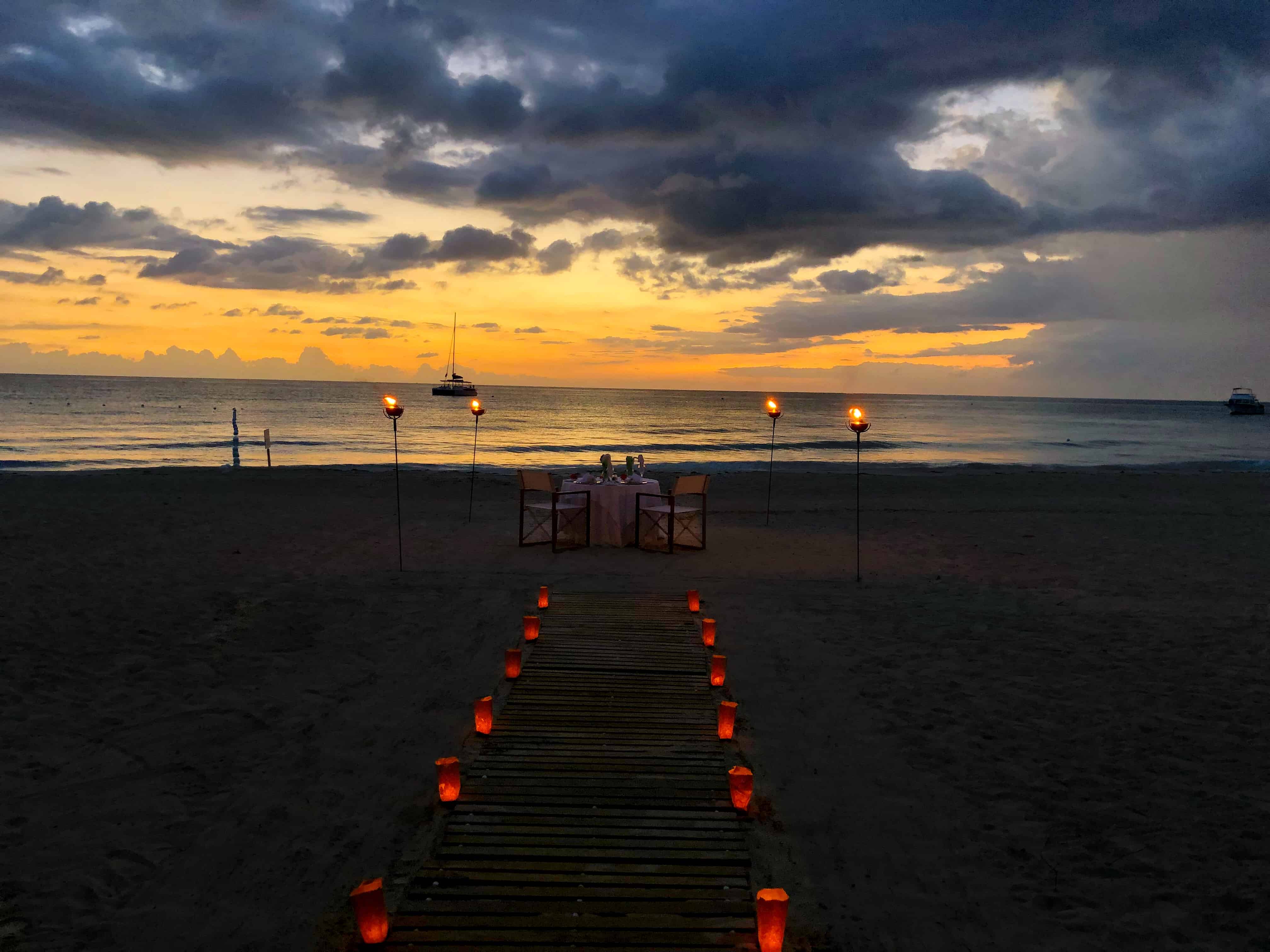 Each morning I either ran along the beach or took a paddleboard out in the ocean. The weather was perfect in the morning, no clouds and right around 80 degrees F.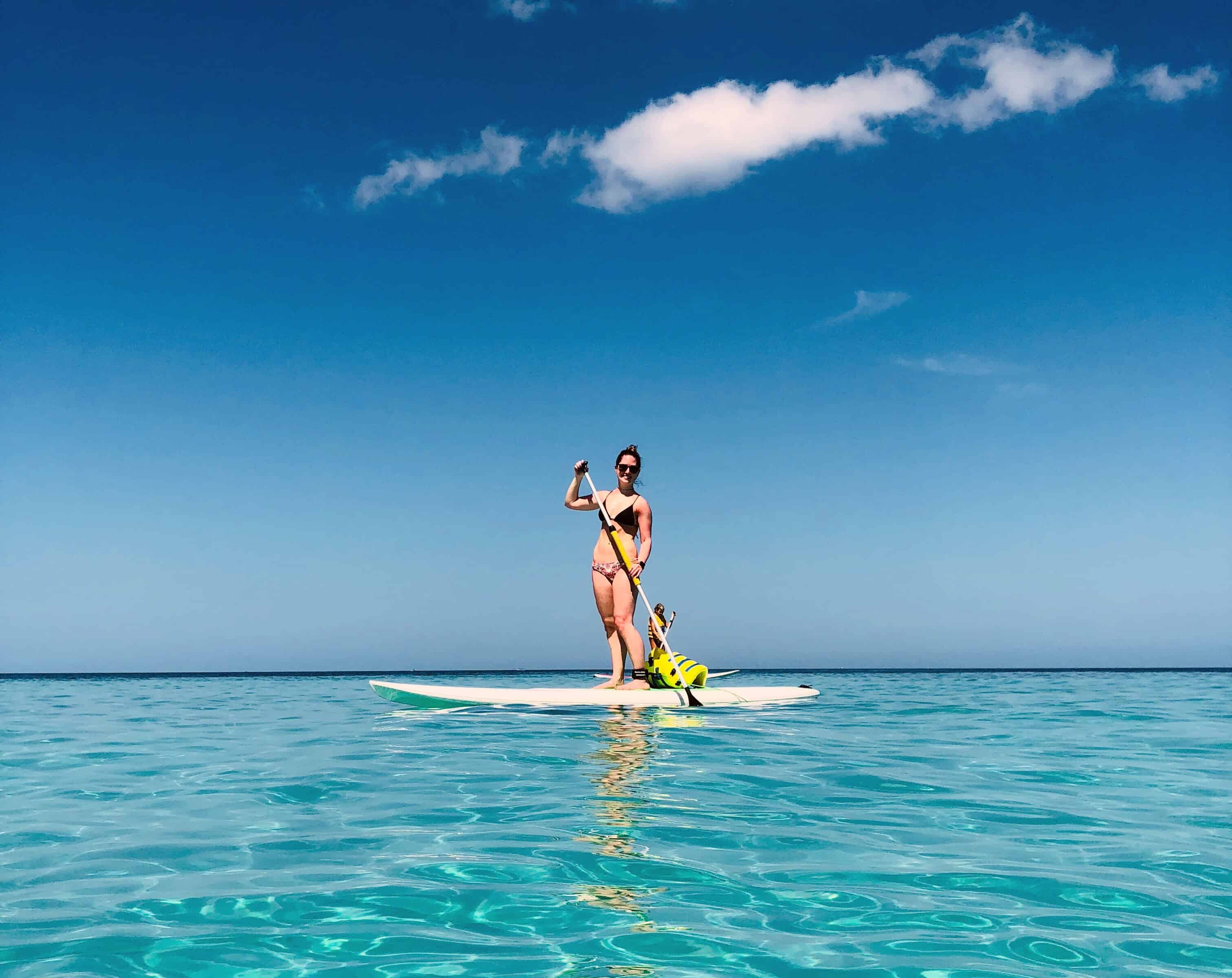 Couples Swept Away even offers rafts for all the guests so you can float along the 7 Mile Beach. I still brought my own, because who doesn't want to stand out while lounging in a strawberry donut floatie?!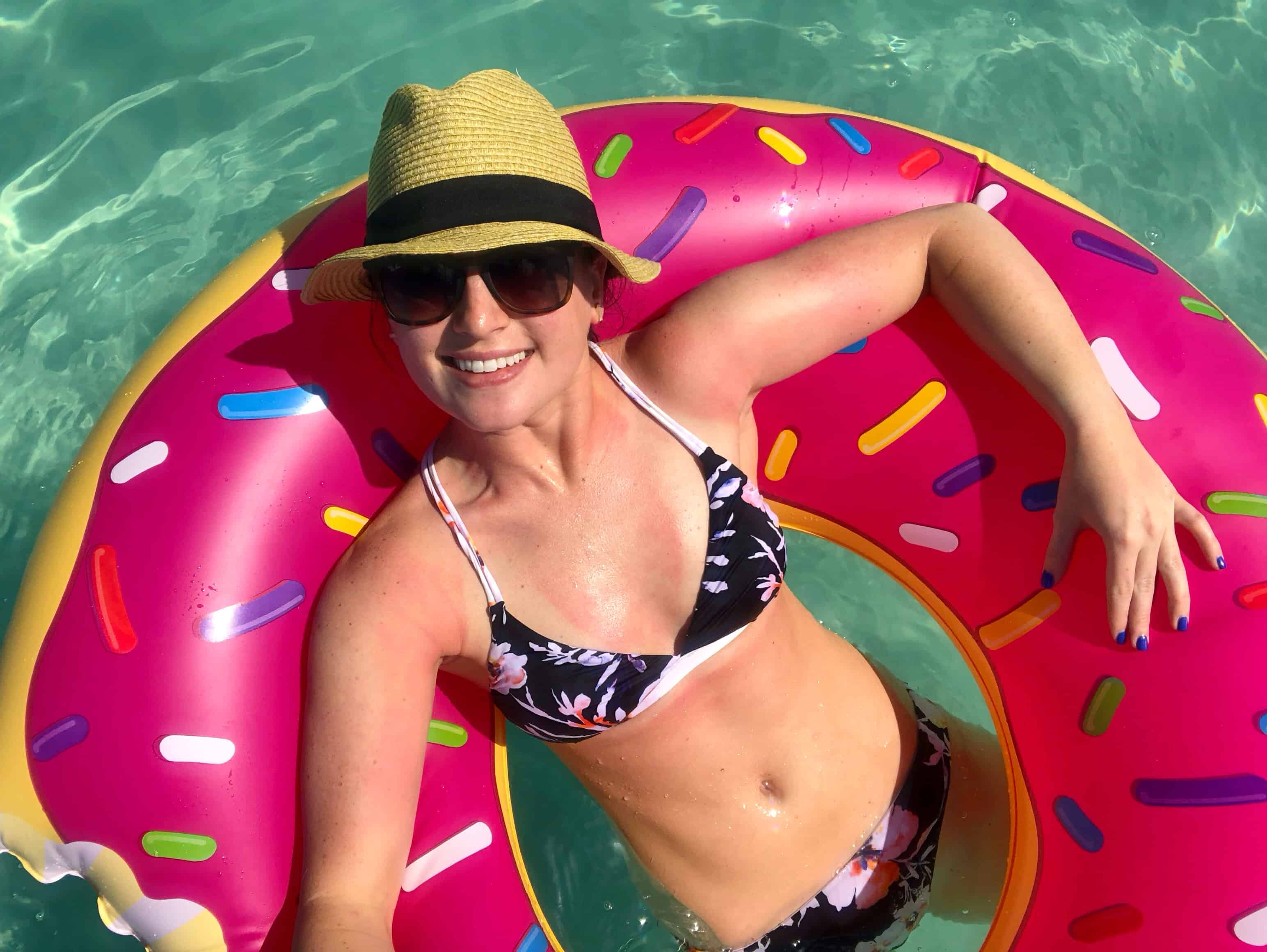 Couples Swept Away Restaurants
The food on the resort was different from others I've stayed at. While this was a fairly large resort, they only had three dinner restaurants and a buffet. Two of which required reservations, and you could only make them after dining in the restaurant. I guess this is to keep people from booking up the week.
My favorite restaurant on the resort was Feathers. While the decor sort of resembles your Bubby's beach house from the 90's, food was incredible. Beautifully plated, extremely tasty, and kept me coming back for more. We liked it so much we went twice during our stay!
Shockingly, the buffet was our go-to most nights. At most, resort buffets are average, but the buffet at Couples Swept Away literally swept us away. I couldn't stay away from the fresh pastries they put out every morning!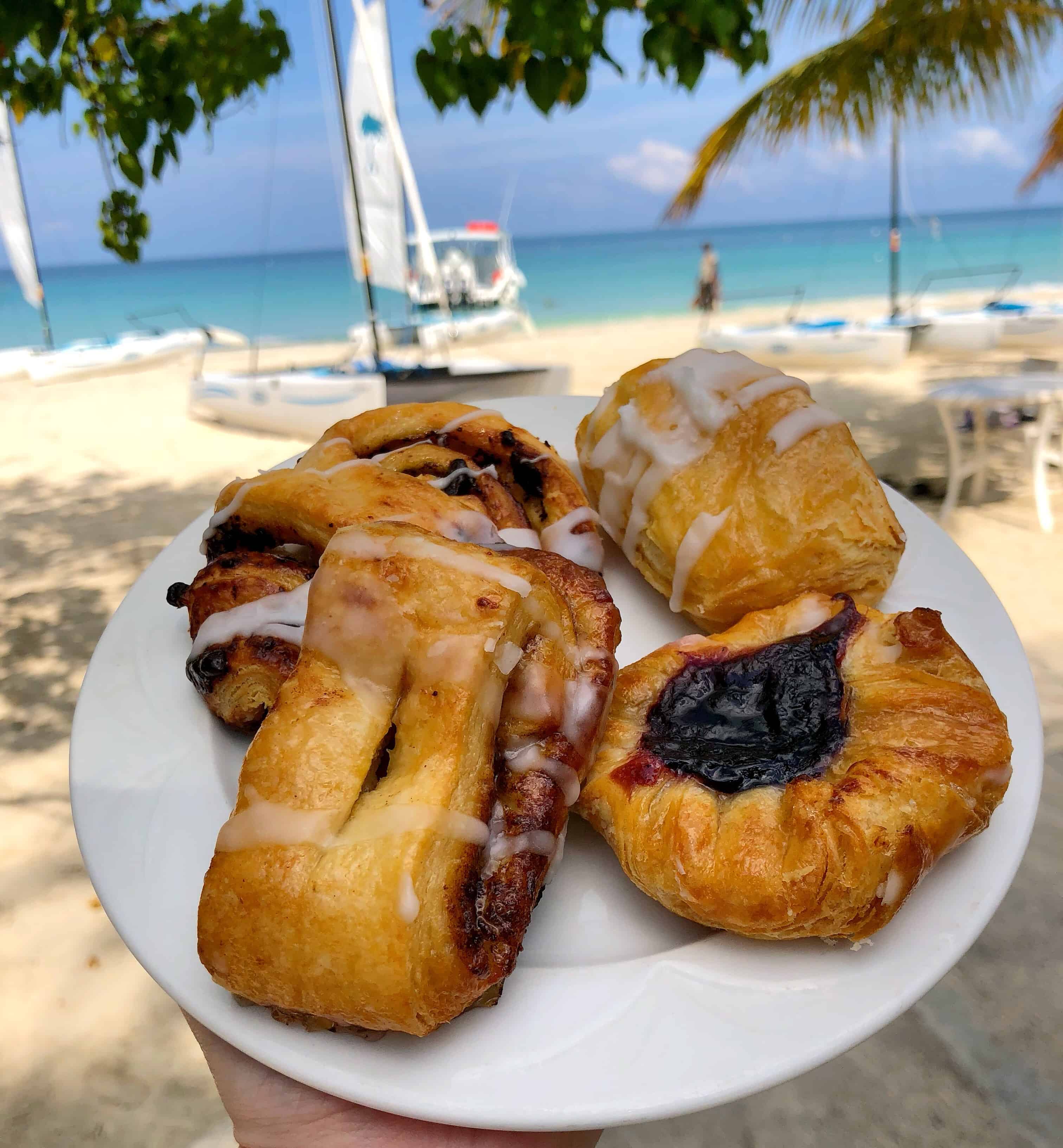 They had omelette and waffle stations that were calling my name every day. The waffles were my favorite, so fluffy and delicious!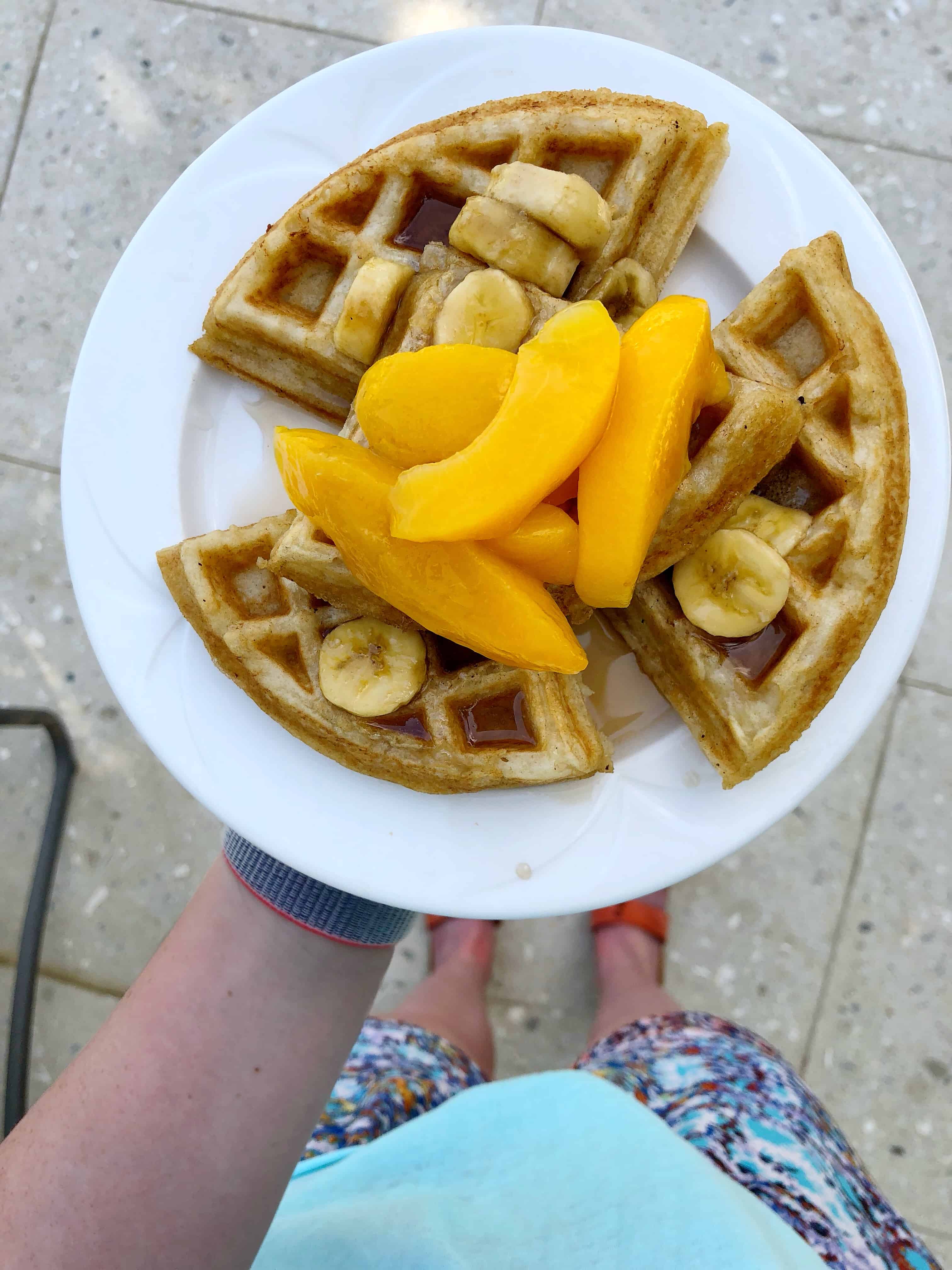 For lunch, we often hit up the Seagrape Cafe because we didn't want to put shoes and cover ups on for the buffet. AND because they had the best fish tacos! Eating fish tacos while overlooking the 7 Mile Beach every day was like a dream come true. I can't imagine a better view for lunch!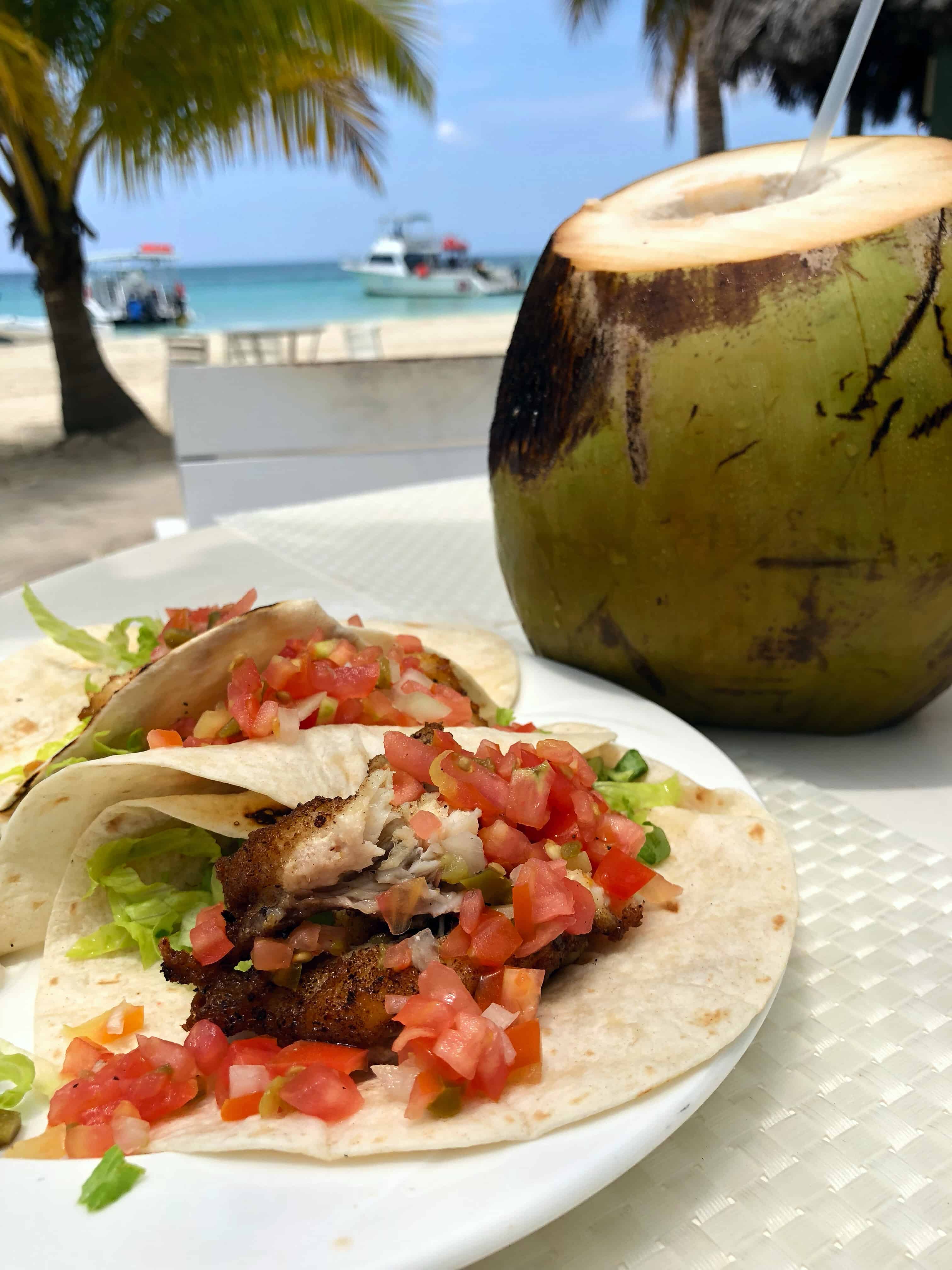 There you have it. A complete guide to staying in Negril Jamaica at Couples Swept Away. Are you planning a trip? Tell me in the comments!
Keep an eye on the travel section of my blog for more posts coming soon!