This post may contain affiliate links which will not change your price but will share some commission. Please read my privacy policy.
Boston is hands down one of my favorite cities. There is so much history, plenty to do, and of course GREAT food. Before my recent trip, I had been once as a kid and remembered really enjoying it. I stayed on Newberry Street and would go out running (and shopping) every morning. This time, I stayed with friends about 20 minutes outside the city.
Traveling to a city you aren't familiar with can be tricky, but always exciting! There are so many beautiful and historic things to see in Boston but where do you eat in between sites? That's where my guide comes in. I am giving you my entire three day itinerary to exploring Boston like a true foodie because let's be honest, choosing a delicious restaurant for breakfast, lunch, and dinner isn't easy.
I am a total planner, and when there isn't a plan I freak. Not willing to risk waiting an hour to eat somewhere, I made reservations two weeks ahead of time. I definitely recommend doing this even if you end up having to cancel, because then at least you have somewhere to eat for dinner knowing you won't have to wait for a table.
The weather in Boston is different from what I'm used to in Baltimore. It's much cooler and not very humid. You can actually walk around in jeans in the middle of July! I really enjoy the heat, so I'm not sure how I feel about that yet, but it was a nice break from all the humidity we have in Baltimore.
There are so many things to do in Boston. Keep reading for a full list of activities, including where to eat and WHAT to eat.
Day 1
I had a serious mission to fulfill while visiting Boston…find the best lobster roll, and eat a lot of them. My favorite lobster roll in Baltimore is from Thames Street Oyster House, so I used that as my benchmark.
We landed early Thursday morning (my birthday, yay!) so we started our day with a late lunch at Legal Seafood – Harborside location. I was told that this one had the best view, and that was 100% accurate. We sat on the deck with an amazing view of the water. The lobster roll was fantastic, I rated it an 8.5.
Seaport is a fun area to explore but we had plans to check it out the following day with friends. So we ventured over to the North End to see part of the Freedom Trail where Paul Revere's house is, Boston Public Market, and the Holocaust Memorial. Thinking back on it, we probably should have eaten at Neptune Oyster to save time on traveling from one area to the next. That's one lobster roll I didn't try while in Boston!
For dinner we headed over to Cambridge to celebrate my birthday at Alden & Harlow. This place was incredibly hard to find but well worth the extra steps we walked trying to find it. The space was small, a bit dark for my liking (because photos, duh), but still super cute. Everything we ordered was out of this world especially the latkes, which were demolished before I could even snap a photo!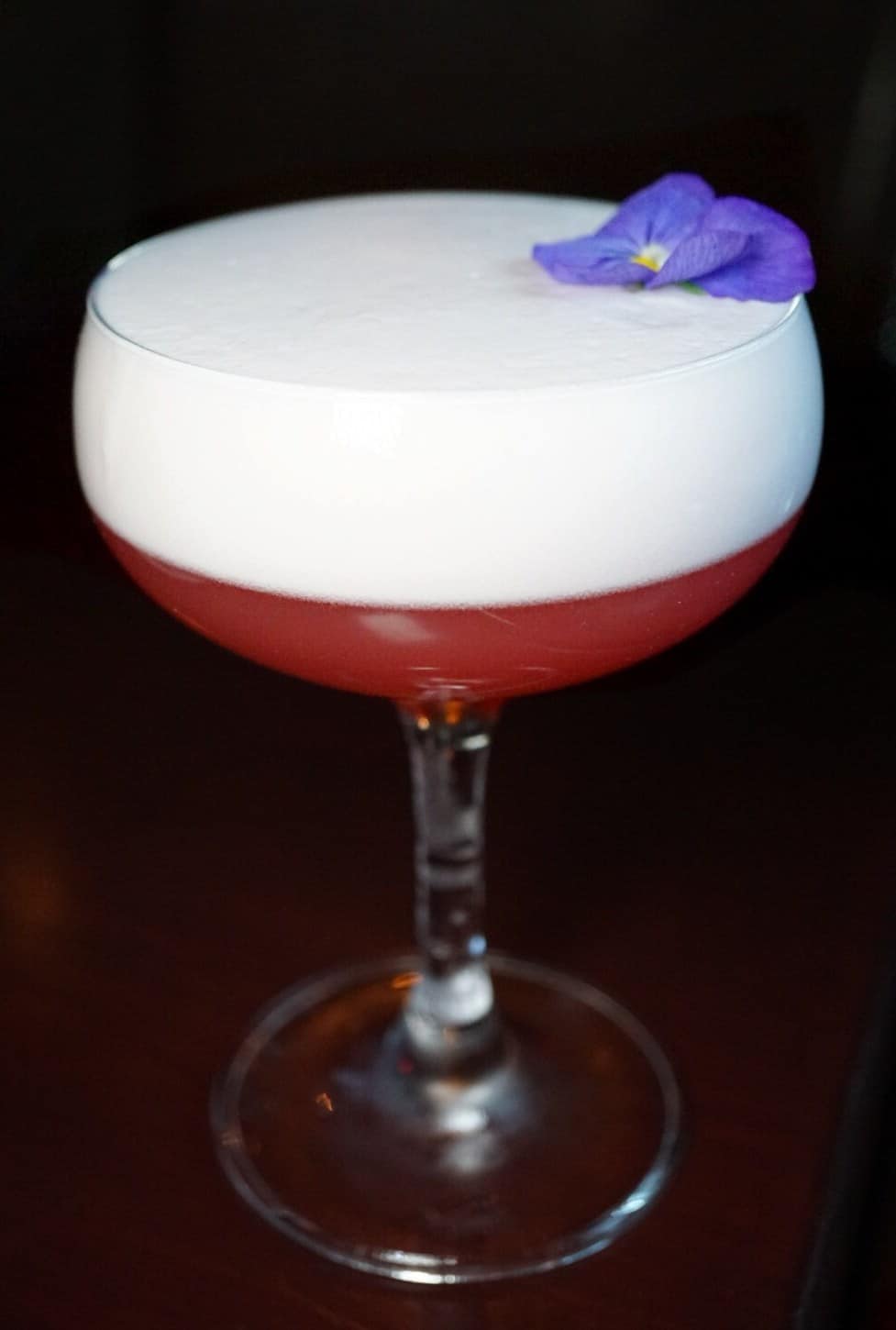 Day 2
On our second day we got into the city around lunch time and stopped at James Hook & Co for lobster roll number two. I didn't know it then, but this was the BEST lobster roll I had in Boston. At the time I thought I liked James Hook more than my favorite Baltimore lobster roll, but I just went back to Thames Street Oyster House to make sure, and theirs still holds the number one spot!
James Hook has two sizes, regular for $19 and large for $23 obviously I opted for the large and it was a great deal! There must have been over a pound of lobster meat on this thing, it was INSANE.
After getting my lobster roll fix for the day, we went over to the Lawn On D. It's about half a mile up the street from James Hook. They have swings, games, snacks, and a bar. There are tons of events at the Lawn on D and the swings are fun and totally Instagram worthy.
Next we made our way to the Lookout Rooftop Bar located above the Envoy hotel. This was a cool spot. The bar offers panoramic views of Boston and intimate seating with fire pits. This bar can even be enjoyed in the colder months because they install igloos on the roof to keep people warm! And this is another totally Instagrammable spot in Boston.
For dinner, we had a reservation at Trattoria Il Panino located in the North End, in Little Italy. This was hands down my favorite meal in Boston.
On this night, I promised no photos so unfortunately I've got nothing to show for the best Italian food in Boston! You'll just have to take my word for it. If you end up here, order the Chicken Parmigiana and Carbonara.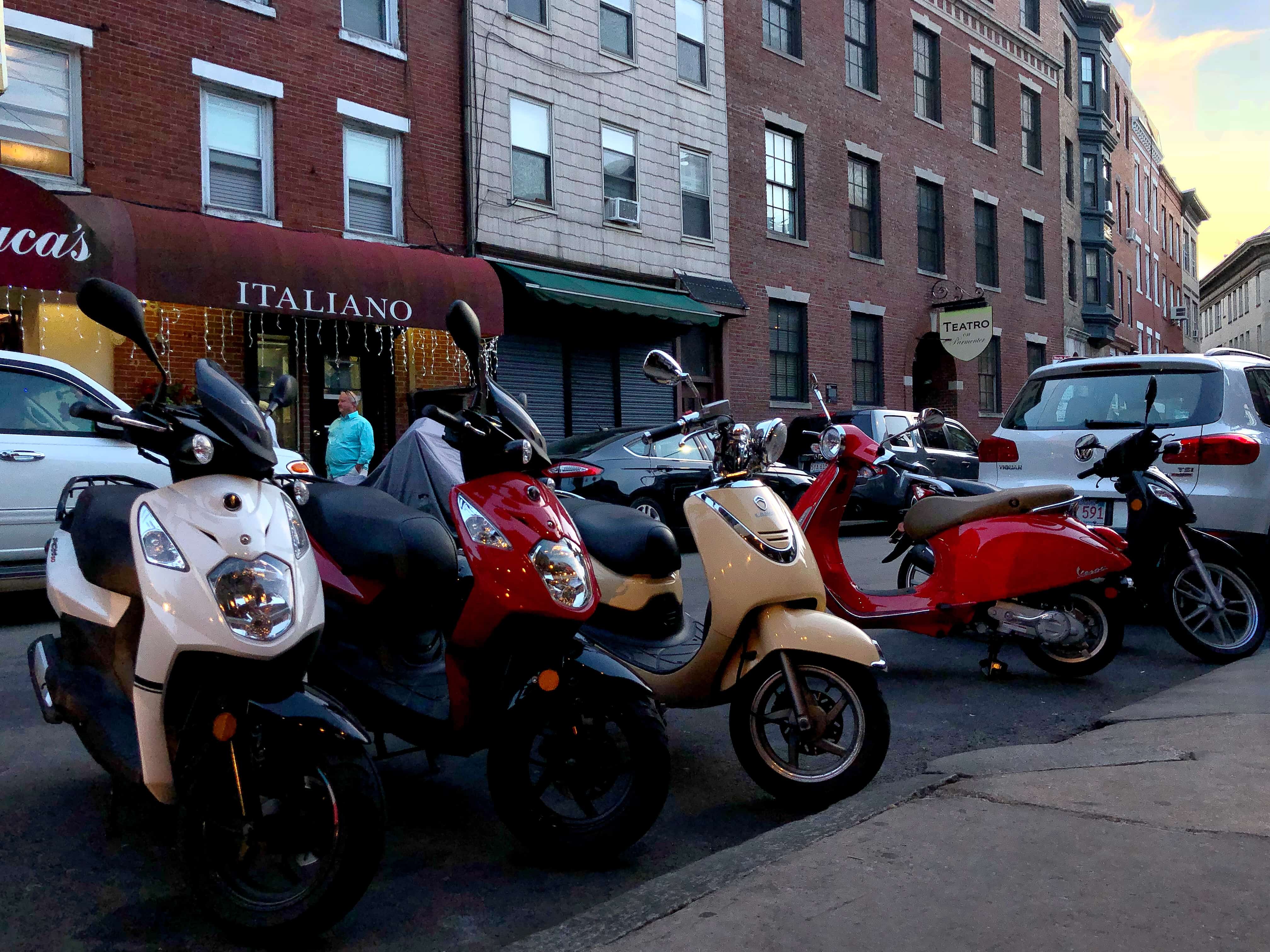 After dinner, we checked out Mike's Pastries and Modern Pastries because we had to decide for ourselves which one was the best. The two pastry shops are rivals in the Boston area and when walking around the North End you will see tons of people carrying boxes from either store. I saw more boxes from Mike's than Modern. We voted Modern as the best cannoli but I've heard from several friends that they favor Mike's. You'll have to be your own judge!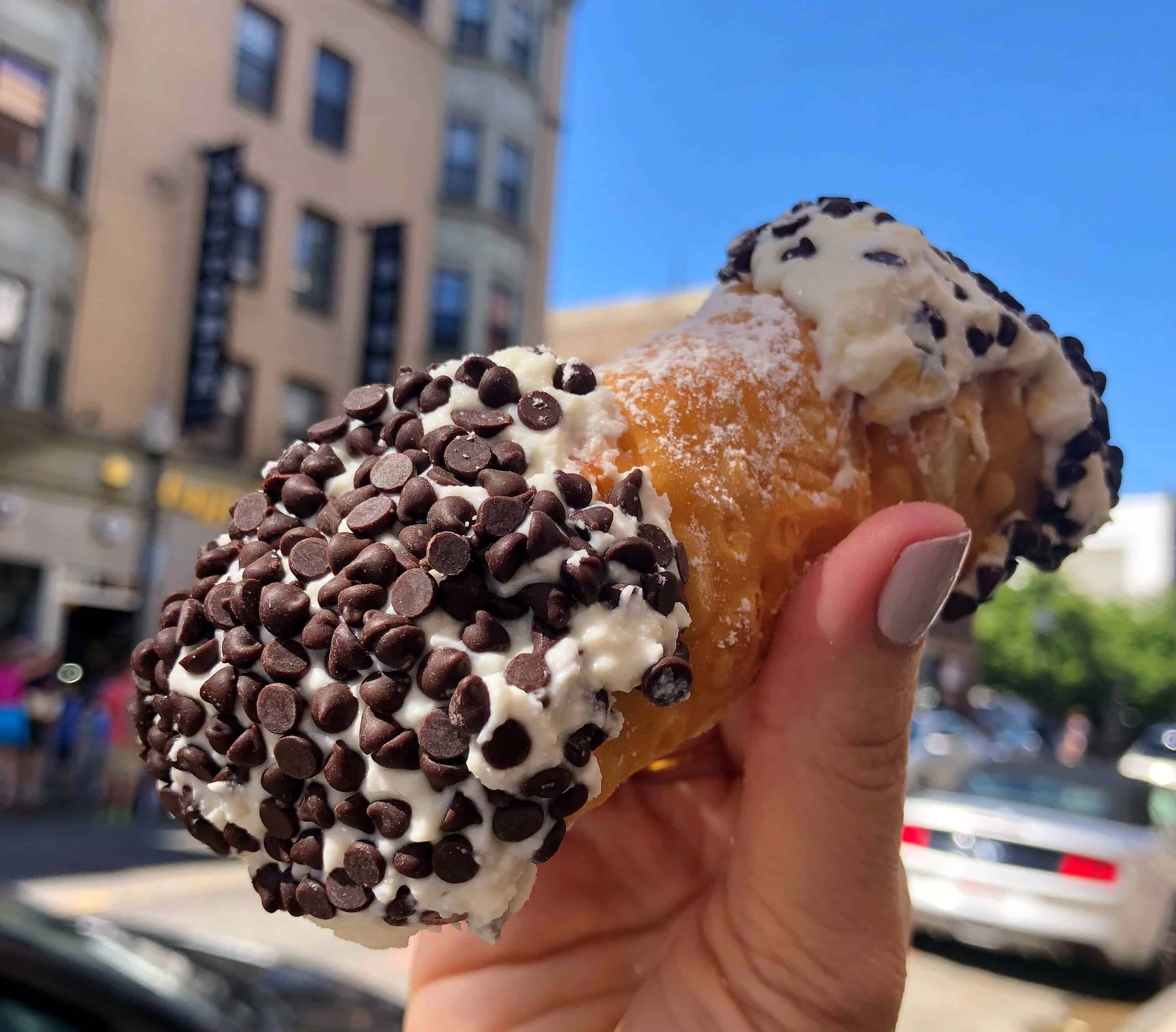 Day 3
We began our Saturday with brunch at Little Donkey. The restaurant is located in Cambridge on a cute street that appeared to be artsy. On our way to Little Donkey, I found a graffiti alley where people were painting and spraying images, quotes, and other meaningful pieces on the wall.
If you're heading to Little Donkey, order the Avocado Toast Grilled Cheese. It was the perfect small portion and tasted awesome.
After breakfast we walked over towards the Harvard Stadium. On our way, we stopped in a cute little pastry shop that my friend recommended called Tatte. Their menu looked SO good I wish we had room for a second brunch! We managed to make room in our stomachs for dessert, so I picked out two pastries from behind the counter a Passionfruit Tart and a Raspberry Cheesecake Cup. Both were beautiful and delicious.
The Harvard campus and stadium were really cool. I learned that Harvard was founded in 1636 and is one of the oldest institutions of higher education. The Harvard stadium was built in 1903 and was the first freestanding concrete stadium in the United States.
After leaving the stadium, we walked along the Charles River. It's a magnificent sight and great photo op.
Charles River
Then we took a Lyft to Back Bay to meet friends at Earl's, another rooftop restaurant/bar. Boston is full of them, and I love it! We had a delicious Avocado Toast, the Dynamite Roll, and some Rose.
Then we took a Lyft over to Newbury Street and walked down towards Boston Public Garden and the Mass State House where the Freedom Trail begins. The entire Freedom Trail is 2.5 miles long and will take about a day to walk the entire thing. You may want to move this further up in your itinerary if you plan on doing the full Freedom Trail.
Acorn Street is said to be the "most Instagrammable street in Boston" so obviously I had to make my way over there. The street is definitely cute and lives up to its expectation.
We concluded our trip in Boston with a delicious dinner outside at Stephanie's on Newbury for my third and final lobster roll. While it didn't take the number one spot of Boston lobster rolls, their Lobster Guacamole was unforgettable. There was so much lobster in it, I couldn't even see the guacamole underneath.
I don't know about you, but I am so ready to move to Boston after this trip! Does anyone else feel this way after coming back from an amazing vacation?
Want to see more of JZ Eats?
Check out more of my favorite Baltimore restaurants here.
Follow me on Instagram and Facebook for daily drool-worthy updates.
Subscribe to my blog so you don't miss a thing!
Pin it to your travel board!