This post may contain affiliate links which will not change your price but will share some commission. Please read my privacy policy.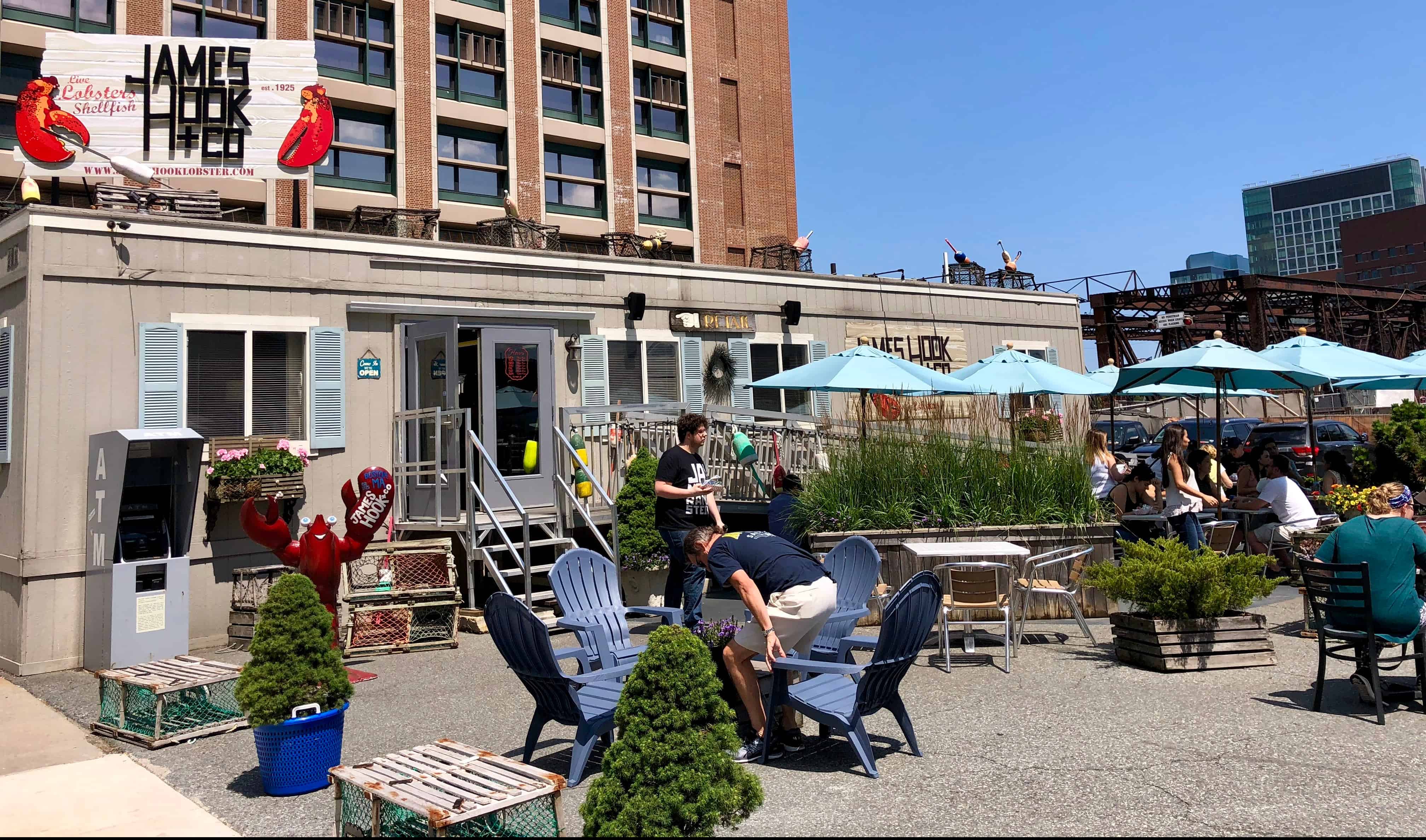 Last week I told you about my trip to Boston, and my goal to find the BEST lobster roll in the city. Well, I definitely found it. James Hook Lobster Co was the second lobster roll I had in Boston and it was love at first bite.
James Hook Lobster Co has two options for lobster rolls regular for $19 and large for $23. Shocked by the price (because this is low compared to Baltimore), I went for the large and was pleasantly surprised.
This one was packed with so much fresh lobster meat, it was practically falling out of the roll. I usually prefer a Connecticut style lobster roll because sometimes the mayo can be overpowering in the Maine style lobster roll, but the mayo to lobster ratio on the one at James Hook was perfect.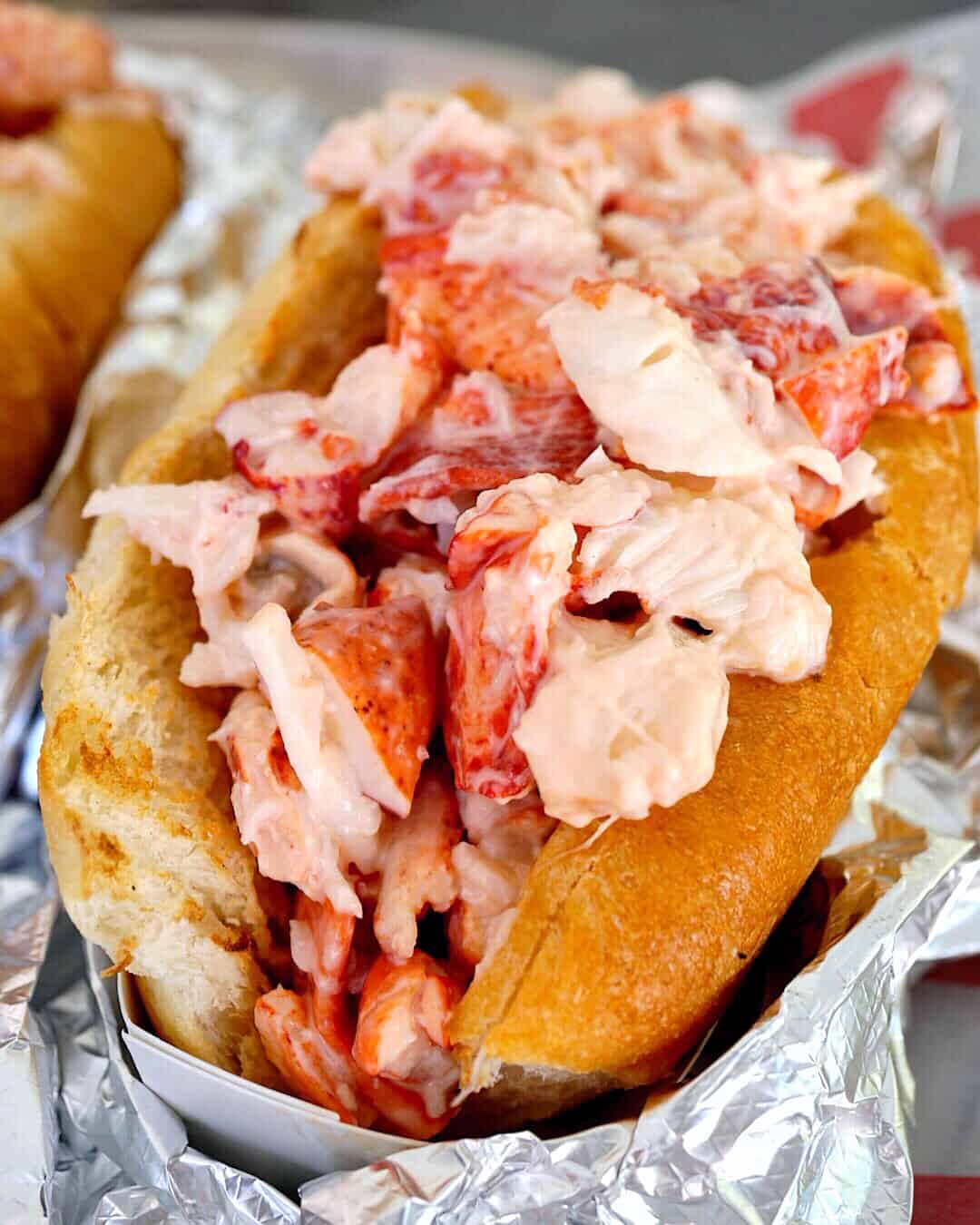 Lobster Roll Types
If you're unfamiliar with the different types of lobster rolls, there are two styles Maine and Connecticut.
A Maine style lobster roll is served on a toasted and buttered split top hot dog roll filled with large chunks of fresh lobster meat. The lobster is tossed with mayo, and sometimes celery for added crunch. This is the type of lobster roll that James Hook serves.
The Connecticut style lobster roll is served on a toasted center cut New England-style bun and then dressed with more fresh drawn butter. There should be big chunks of fresh lobster meat, not frozen or shredded.
If you live in Boston or are traveling to this incredible city, I highly suggest stopping by James Hook Lobster Co for a lobster roll…or two…I won't judge!
Looking for more recommendations in Boston? Check out my 3 day guide to eating your way through Boston.
Want to see more of JZ Eats?
Check out more of my favorite restaurants here.
Follow me on Instagram and Facebook for daily drool-worthy updates.
Subscribe to my blog so you don't miss a thing!