This post may contain affiliate links which will not change your price but will share some commission. Please read my privacy policy.
Maine is one of the most naturally beautiful places I've visited in the United States. So I'm leaving you with this guide of 20 incredible things to do in Portland, Maine!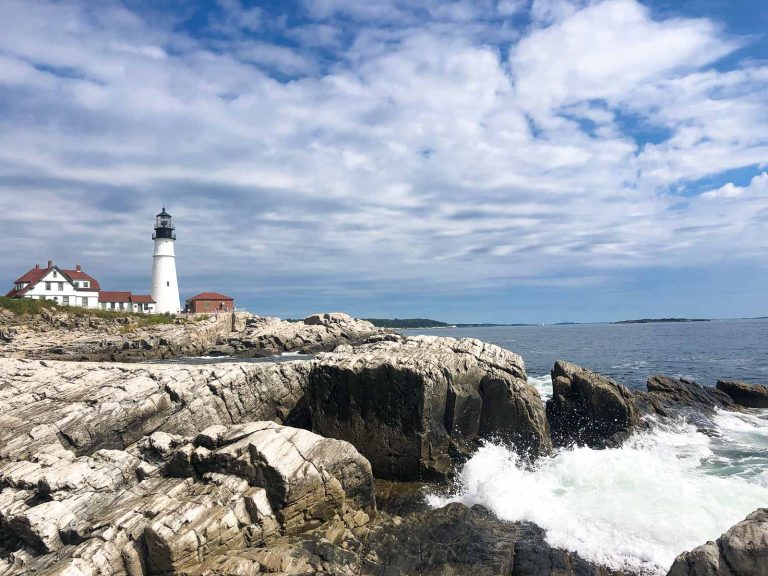 Why visit Portland, Maine
Besides the freshest lobster on Earth, why should you visit Portland, Maine? Well, for starters, it's GORGEOUS! There is an extensive amount of history here, too.
Portland, Maine has been on my travel wish list for years. I'm not sure why, but I never made it there until this year. It's one of those places you leave and know you will return one day. I felt the same way about Negril when I visited for the first time.
It's the perfect long weekend trip because you can pack so many things into one day since the city is pretty small and easily walkable.
Tips for visiting Portland, Maine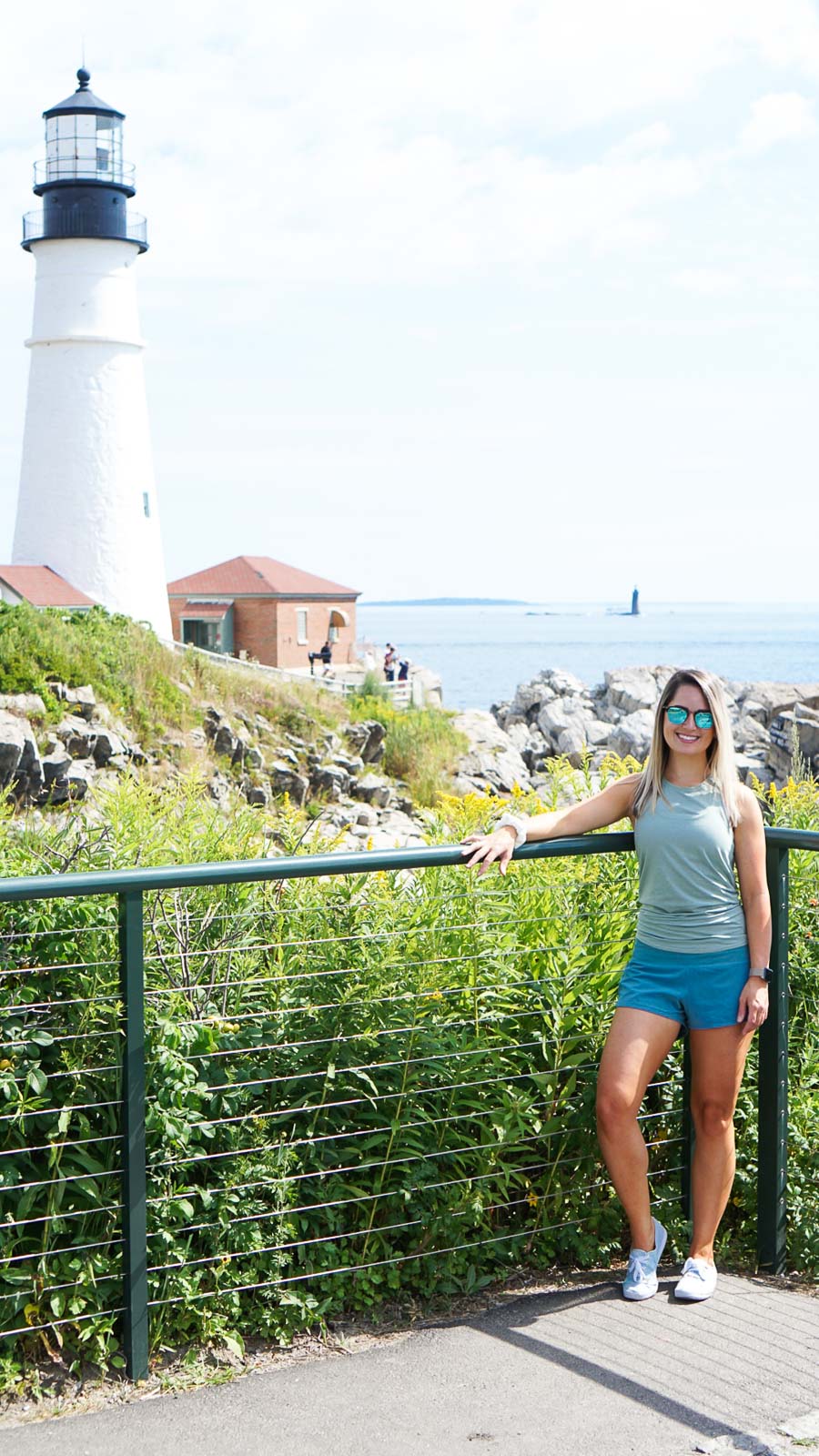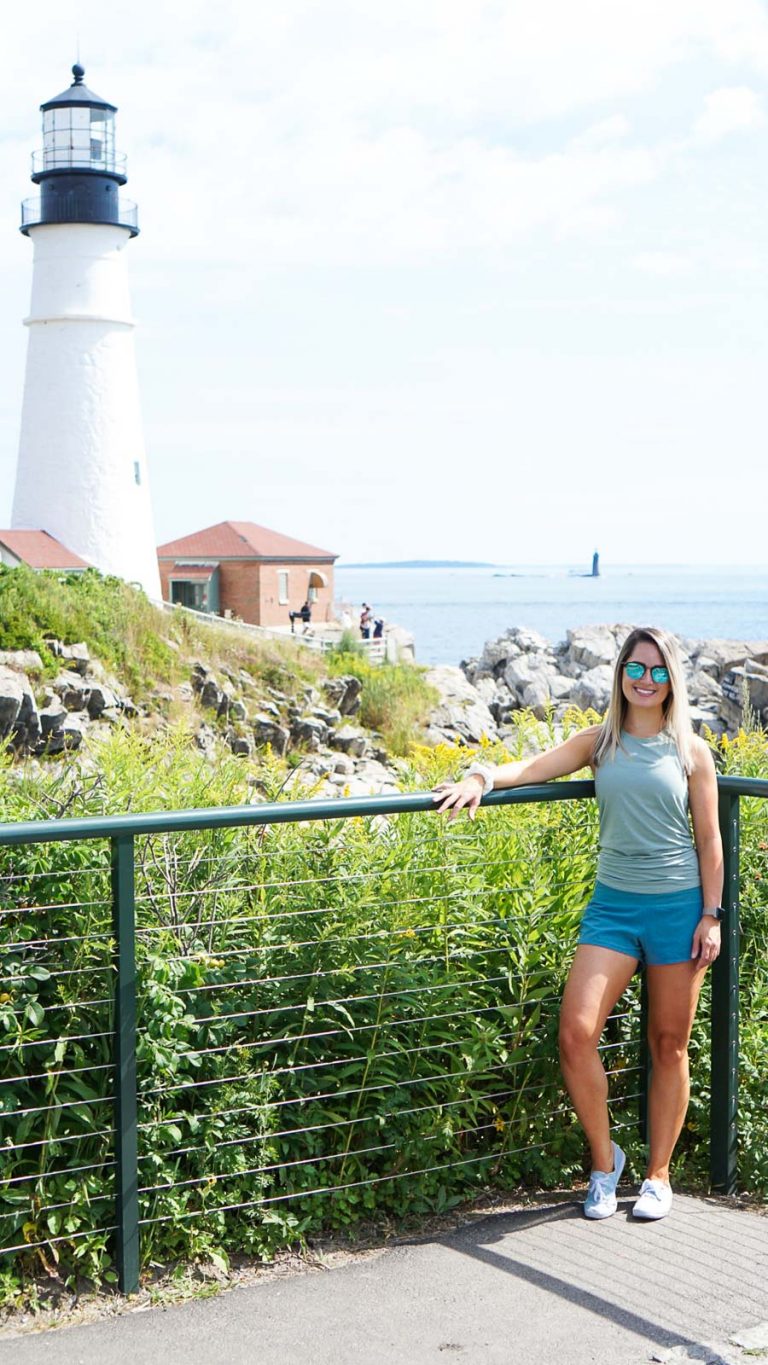 Where to stay in Portland, Maine
Staying in Portland can be expensive during their peak summer months. Hotels were $300+ per night in the middle of August. Since we spend most of our time out and about while traveling, we opted to stay in a less expensive Airbnb in the heart of the city. We were able to walk pretty much everywhere, it was fantastic!
There were some very inexpensive Airbnb rentals outside of the city in Cape Elizabeth but then we would have needed a rental car. If you're taking a road trip to Maine, this might be a great option for you!
While exploring Portland, I also saw a bunch of charming bed and breakfasts like The Inn on Carleton. I didn't think of staying in a bed and breakfast before planning my trip, but will definitely consider it for next time!
There is something to meet every budget, so don't fret if the first place you come across is out of your price range. If you don't mind chilly weather, you can save a decent amount by visiting Maine in the off season.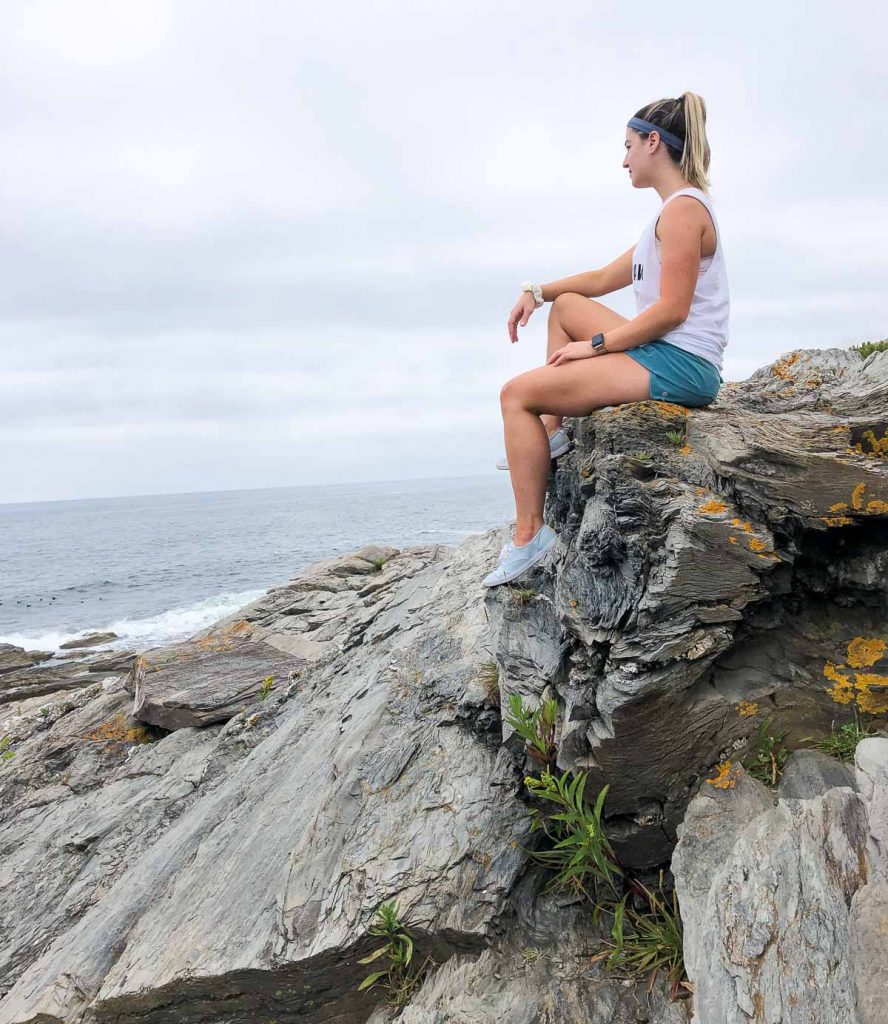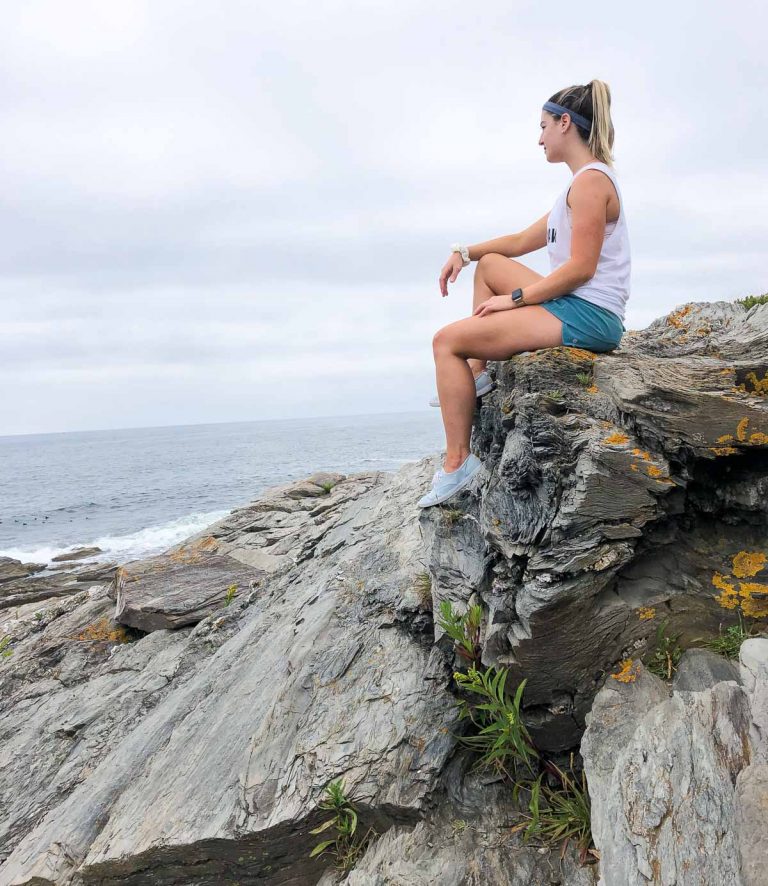 Weather expectations / what to pack
The weather in Maine is much more mild than what I am used to at home in Maryland. There is almost no humidity and it can even be chilly mid-summer. I visited in the middle of August and the weather was around 78F – 80F during the day but dropped to a chilly 55F in the evening.
I suggest checking the weather before you go, but plan to bring jeans and a sweater for when the temperature drops in the evening.
We did so much walking and I didn't bring the best shoes, so I definitely recommend bringing a good pair of walking shoes! We walked about 7 miles each day, even when we weren't hiking.
Last minute things to bring:
All of the links below are on Amazon Prime, so you can get them within 2 days if you're like me and always need something last minute!
The town has an overall hippy vibe to it and is pretty casual, so heels are not necessary. I was very happy about that!
Arriving in Portland
If you're flying into Portland International Jetport (PWM), you'll only have about a 10-15 minute drive before arriving downtown. That's one of the many reasons we chose to visit Portland over the other areas in Maine.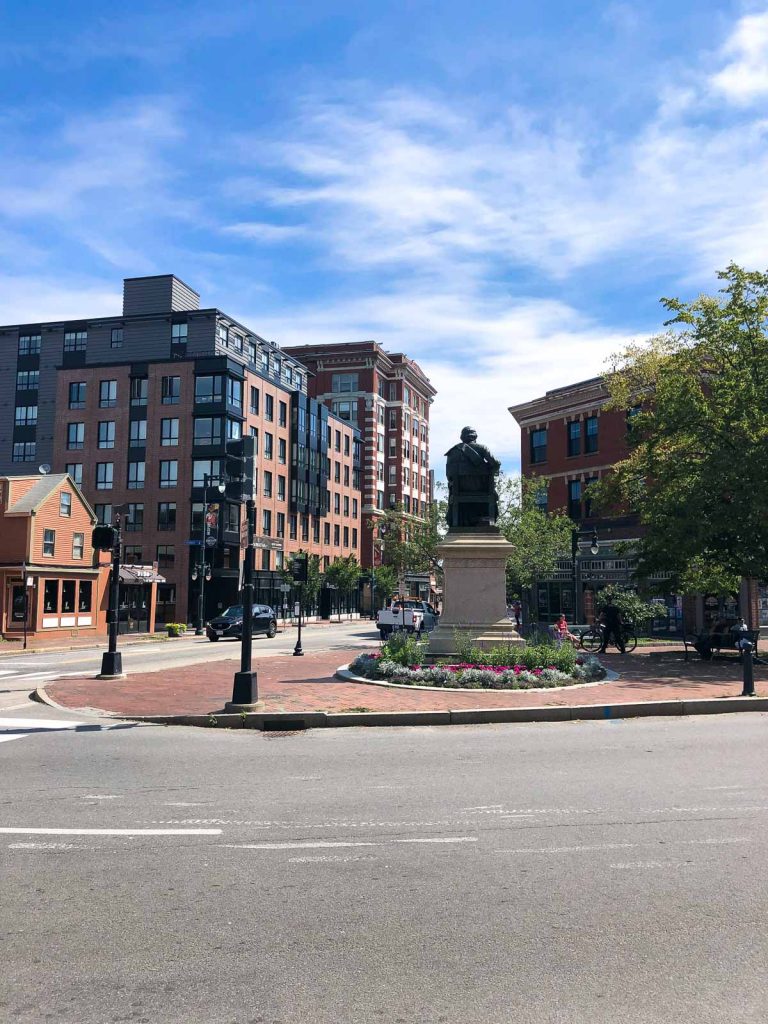 Getting around in Portland
The city is super walkable, so you'll almost never need a car or a Lyft/Uber. For the times that we did need to order a Lyft, they weren't as close by as they are when I'm home in Baltimore. So, if you need one, make sure you order it a few minutes ahead of time.
If you plan on doing things outside of Portland, definitely rent a car because Uber and Lyft can get expensive.
20 things to do in Portland, Maine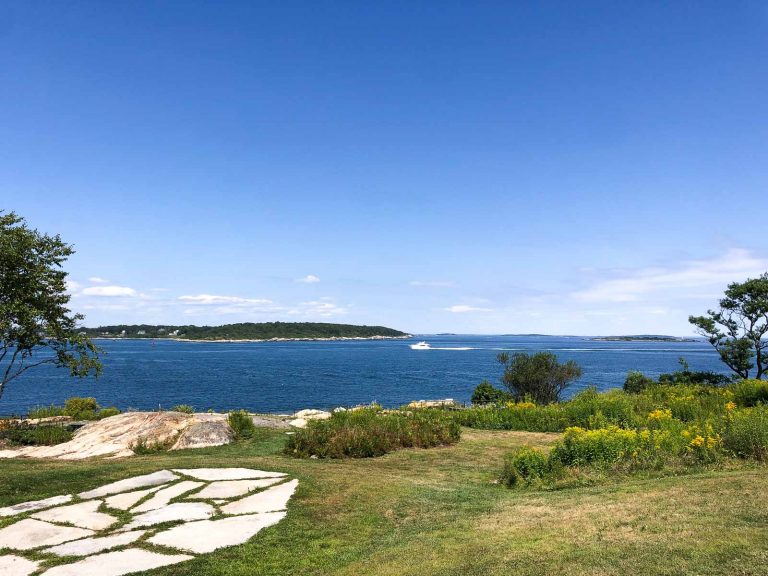 1. Visit one of the Portland lighthouses
Portland is well known for its lighthouses, particularly the Portland Head Light. It was built in 1791 and is considered the oldest lighthouse in the entire state of Maine.
It's located in the Fort Williams Park and we had the best time walking around, taking photos of the lighthouse, climbing on the rocks, and building our own rock stacks!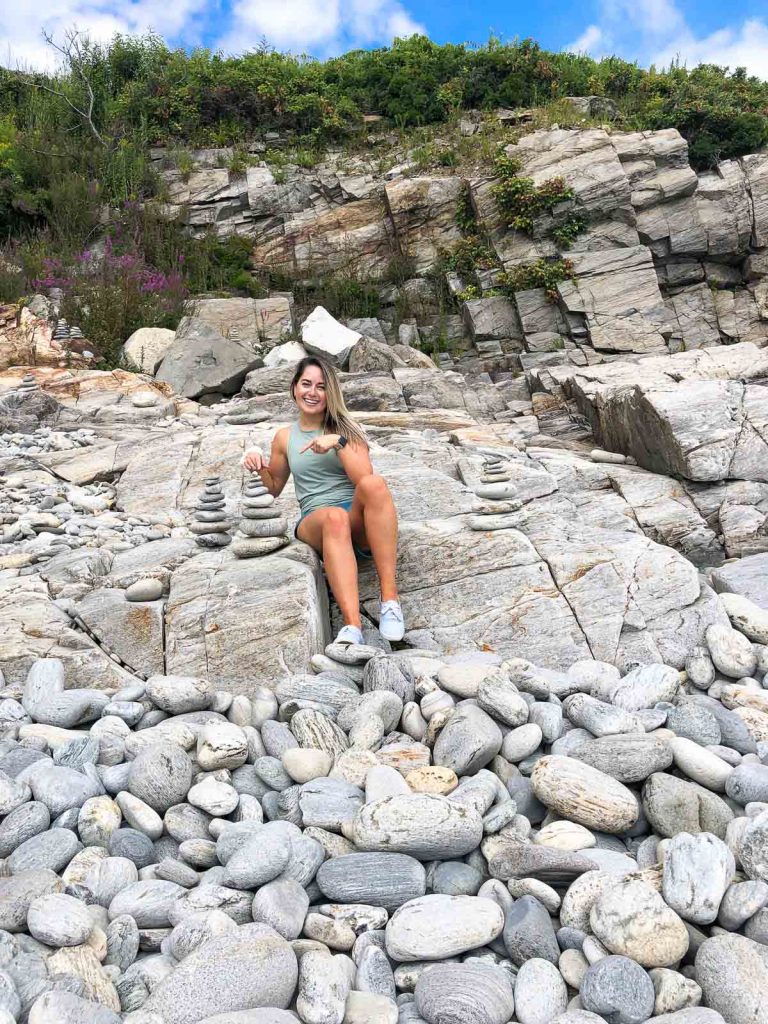 I got some of my favorite souvenirs here. Right outside the lighthouse museum, you'll find a man selling stunning photographs of the lighthouse. I purchased one for $20 and half the proceeds are donated to maintaining and preserving the lighthouse. The photo I purchased was taken right after hurricane Sandy.
I also brought home my own mini rock stack to remind me of my favorite part of the trip!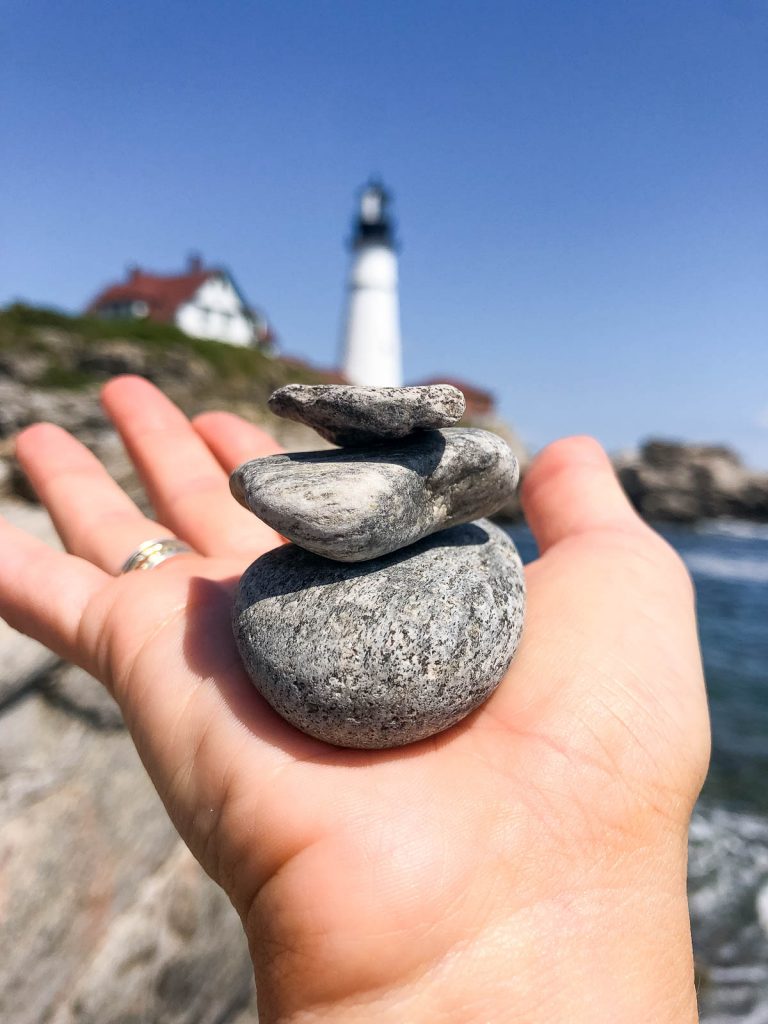 2. Have a lobster roll picnic at Fort Williams
There are two food trucks to get lobster rolls from at Fort Williams Park, Cousins Maine Lobster and Bite Into Maine. Cousins Maine Lobster was parked right next to the lighthouse and near the parking lot, you can find Bite Into Maine. Obviously we got a lobster roll from both places so we could compare!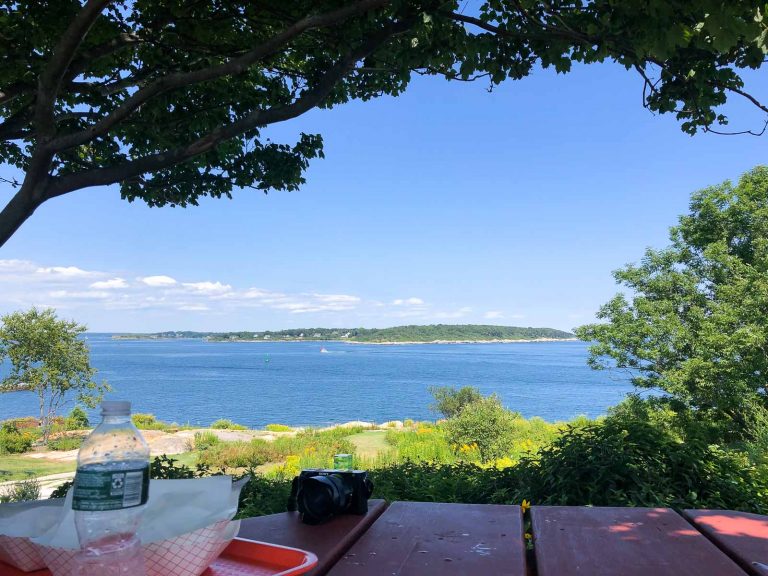 There's a picnic table near the parking lot with the most beautiful view of the water where you can enjoy your lobster roll. This is where we ate lunch, it was one of my favorite parts of the trip!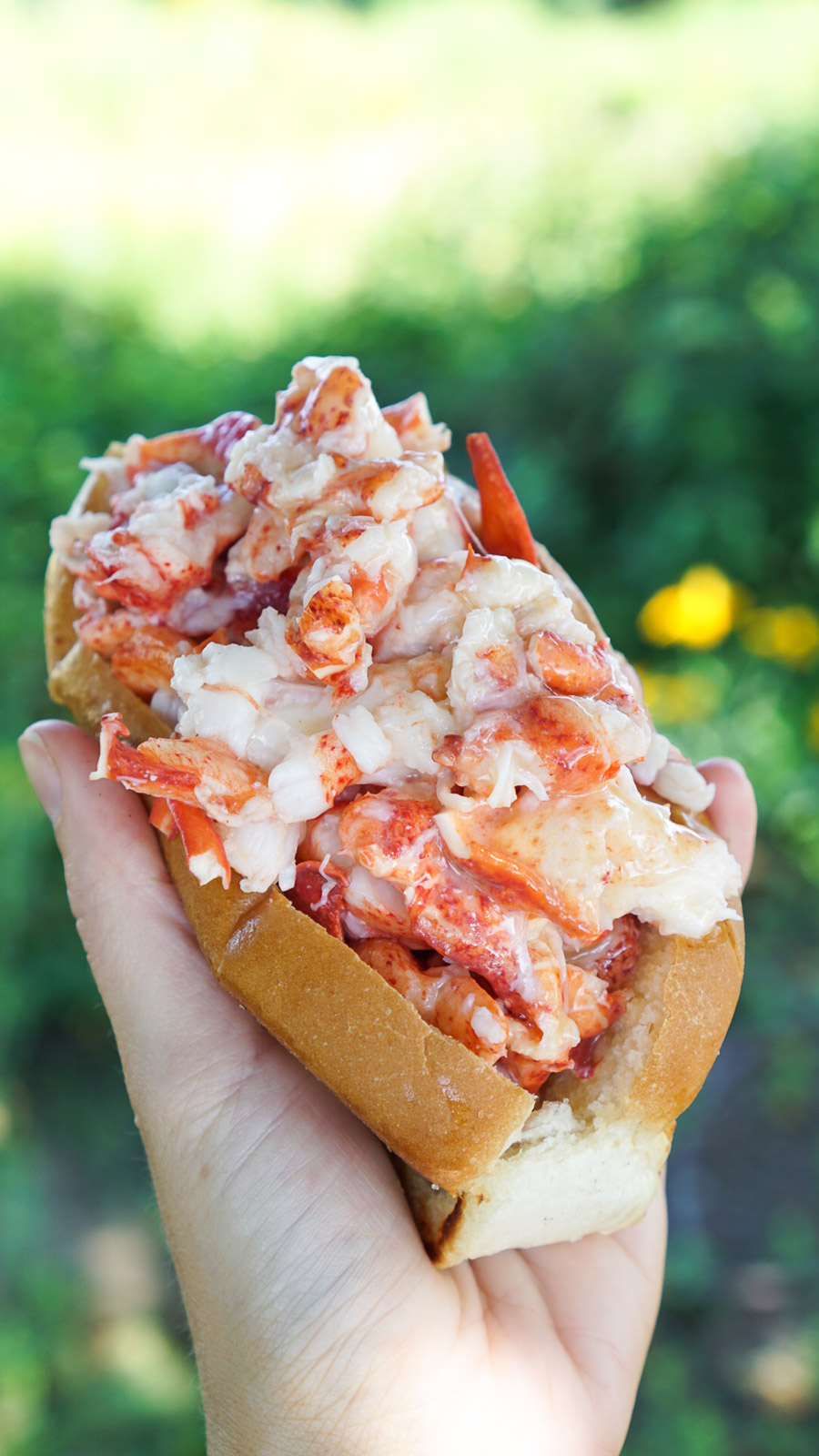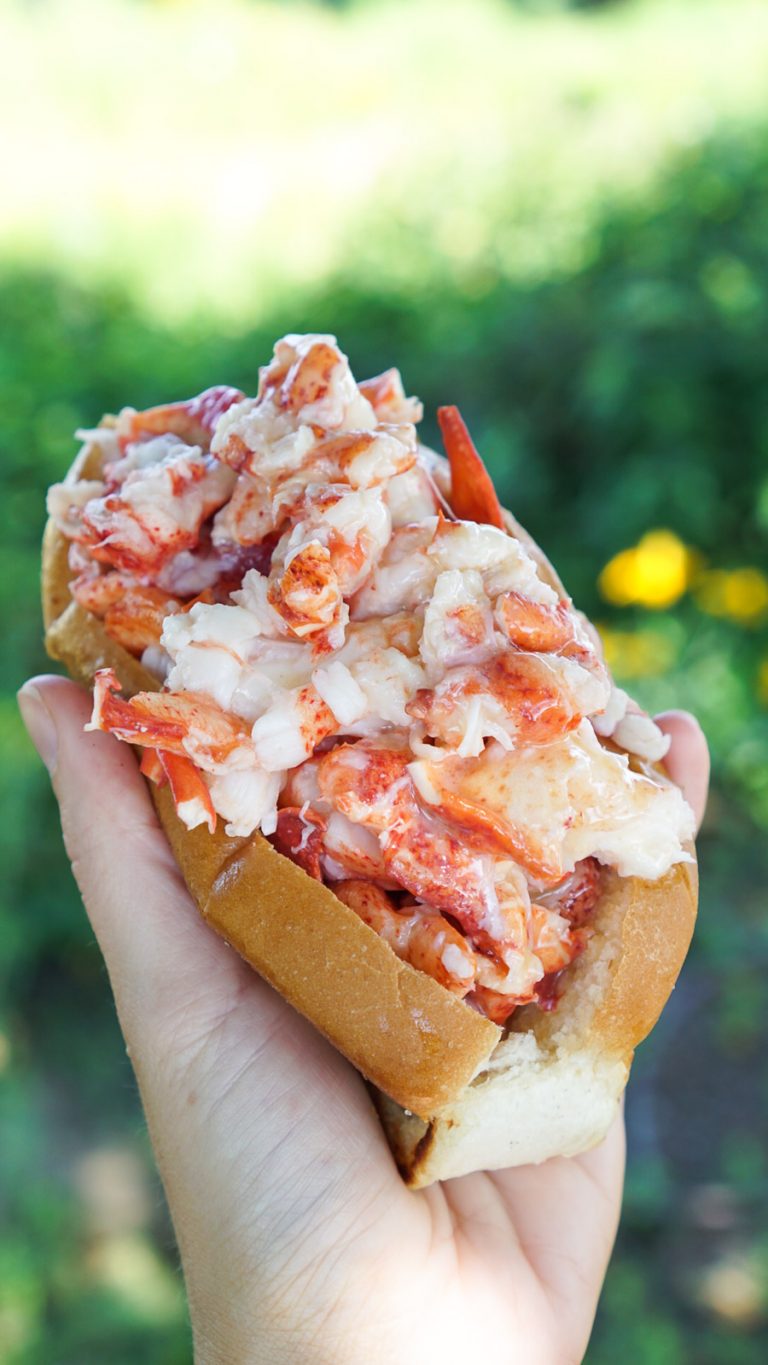 3. Bug Light
But Light is a small lighthouse located in Bug Light Park. No lighthouse is small when you're standing next to it, but It's pretty small compared to the others, measuring in at just 30ft! It was originally built in 1855 but it's current tower is from 1875.
4. Sunset kayak tour
Portland paddle offers sunset kayak tours, kayak rentals, and day tours. We wanted to do this so badly but didn't think it would book up as quickly as it did. I definitely recommend booking your tour ahead of time if this is something you're interested in!
5. Check out a brewery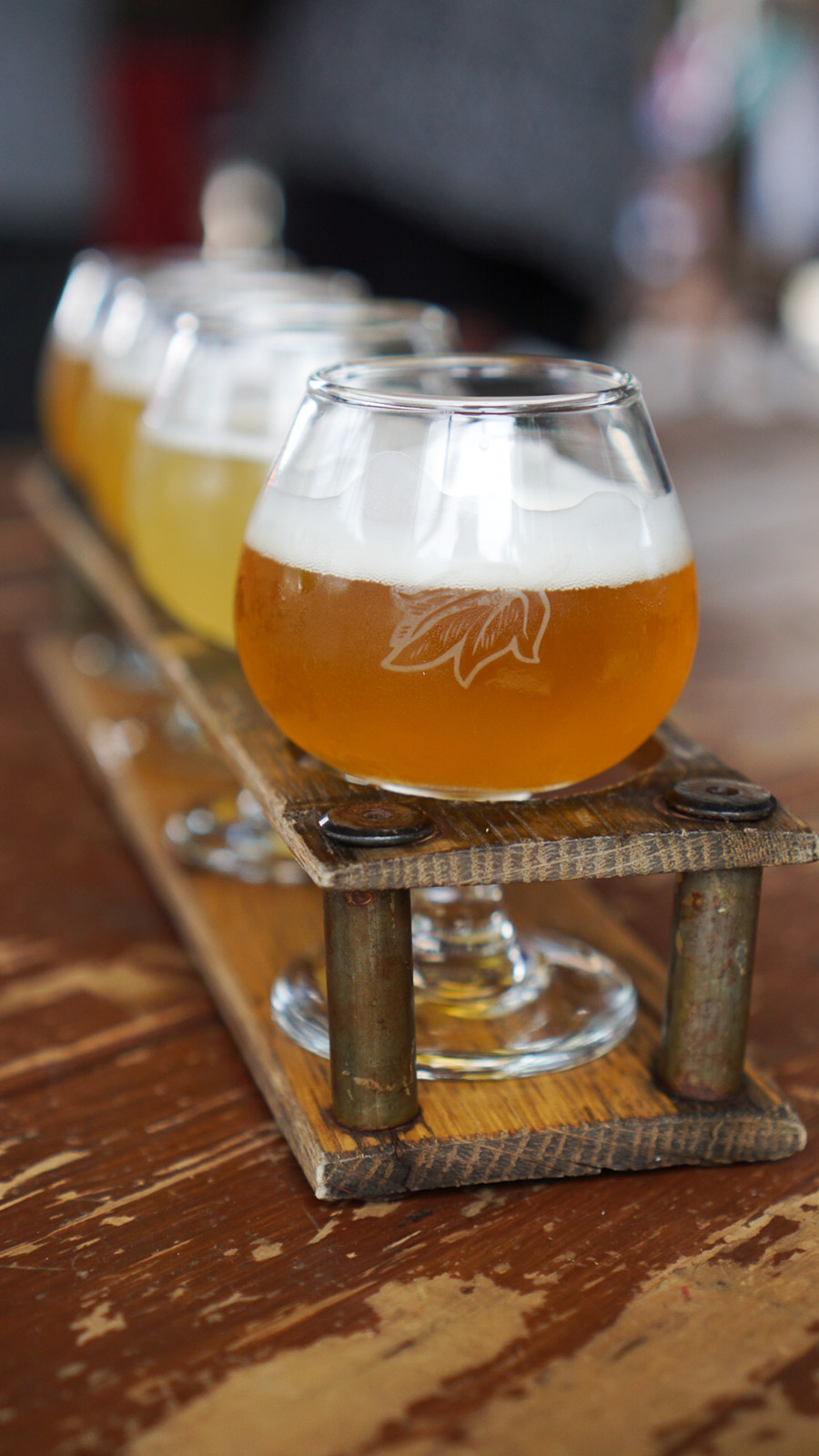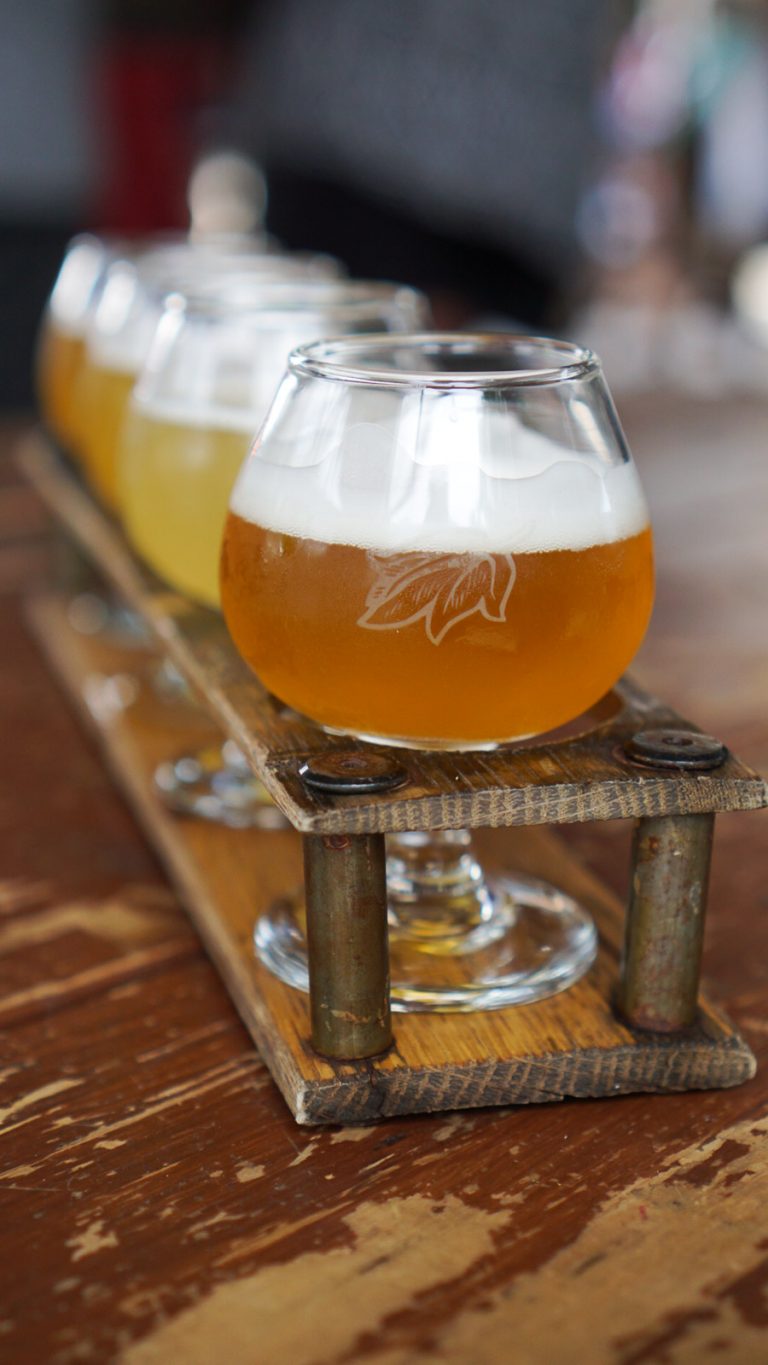 There are so many breweries to visit in Portland, there are constantly new ones popping up. I was able to check out three while visiting the Allagash Brewing Company, Definitive Brewing Company, and Bissell Brothers Brewing Company. Touring Allagash was my favorite and we learned so much about the company.
You can also grab a lobster roll from the Bite Into Maine truck parked outside Allagash!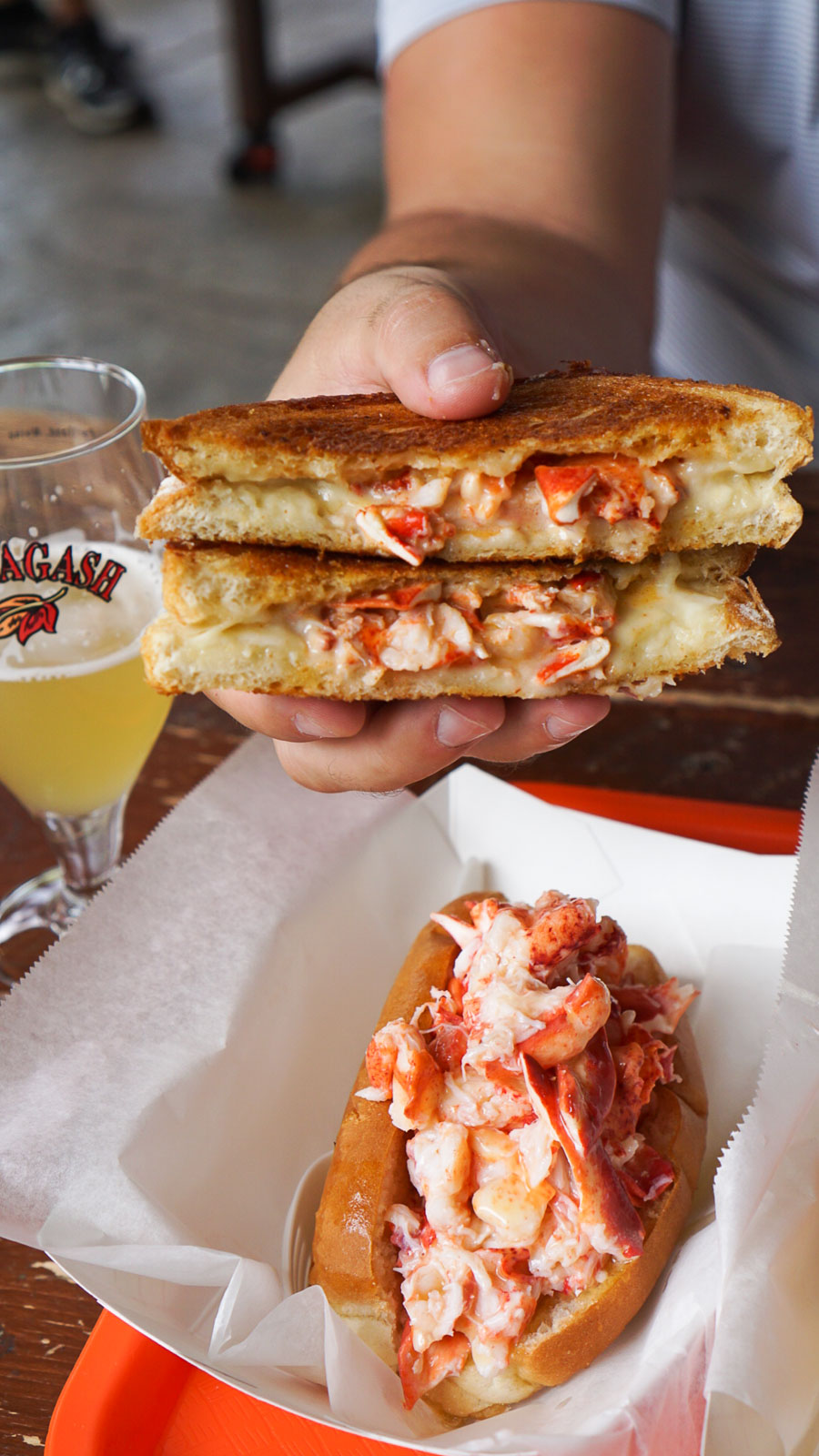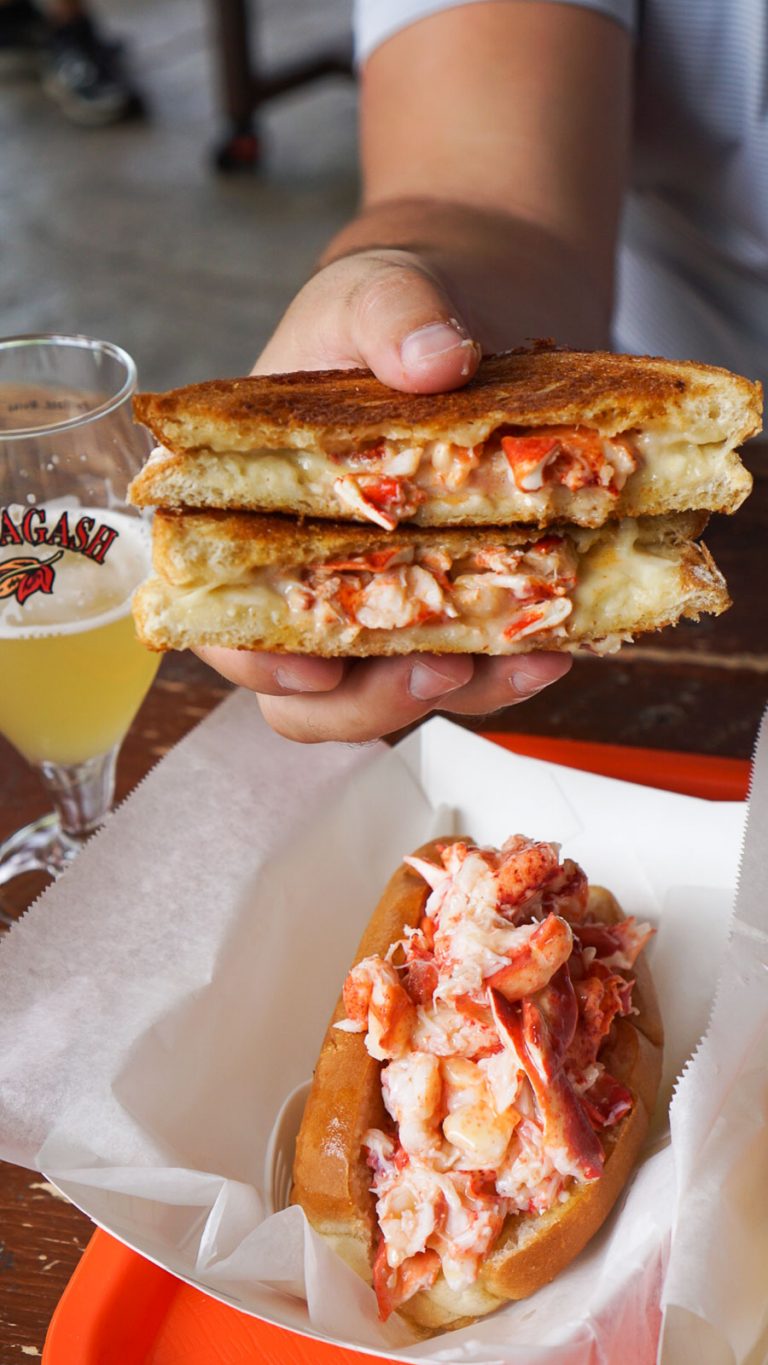 Fun fact: Rob Tod, the owner of Allagash, drove his truck around town with a giant Moose dressed in an Allagash t-shirt on the roof of his car to market his beer. He was (and still is) hard working and dedicated. People were skeptical about Allagash White, but Tod was determined to change people's minds, and today, it's the most popular beer they make!
The photo below is the company's first "team photo" from 1995 when he first began his brewing company. Today the company has grown to over 50 employees!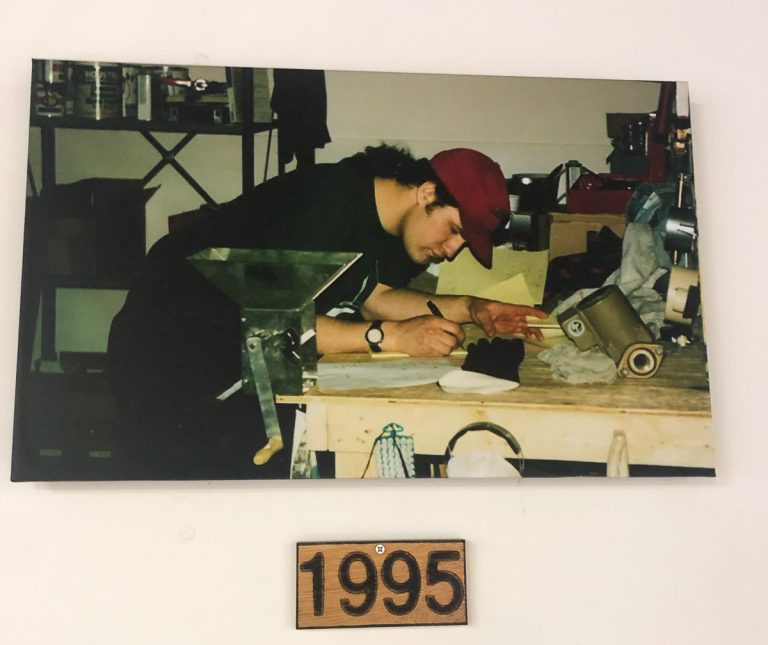 5. Grab a drink at Lincolns speakeasy
There's a really cool speakeasy on Market street called Lincolns! You wouldn't know it's there unless someone told you (you're welcome). The outside has a sign that says "eats" and when you walk inside, you'll open the door on your left then pull out the dresser door to open the door to walk through.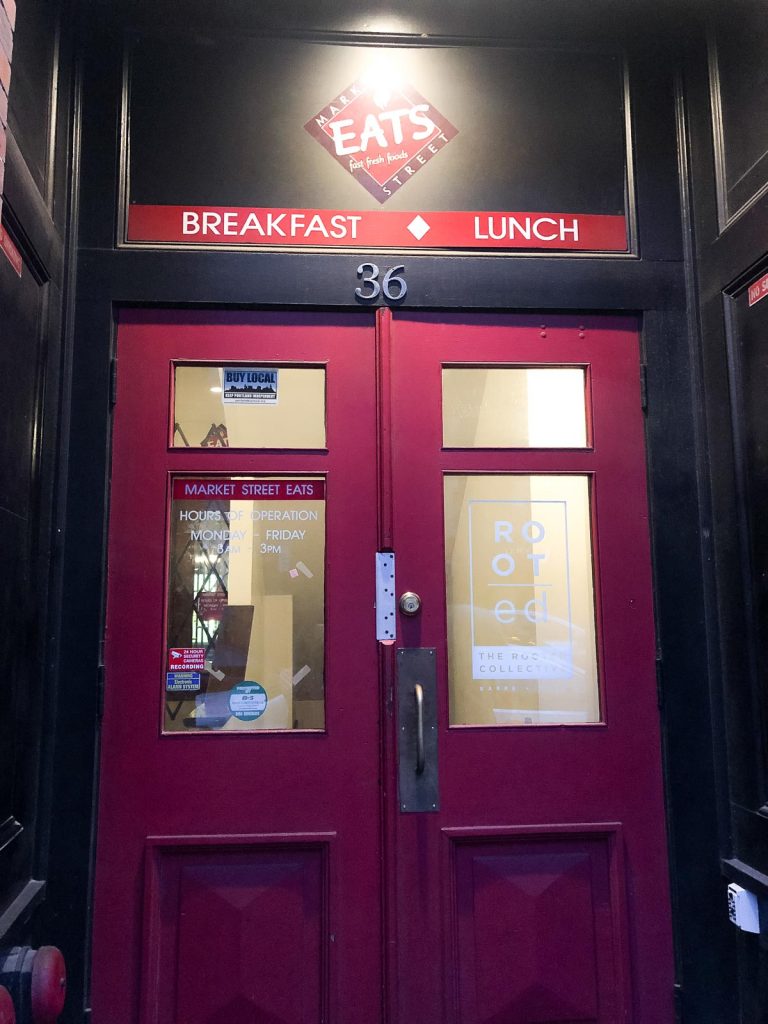 The exact instructions on how to enter this speakeasy are on my Portland, Maine Instagram Story highlights.
6. Grab a giant slice of pizza from Slab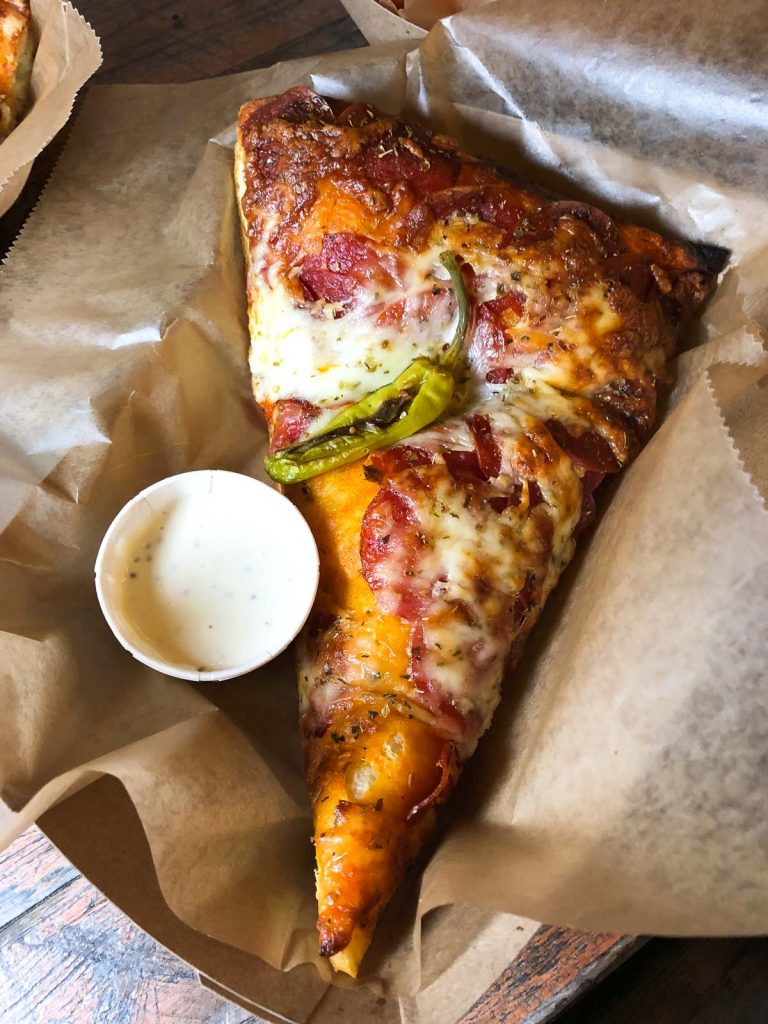 The pizza slices here are HUGE. We stopped by late night after having a couple drinks and I was obsessed. They have a huge outdoor space with string lights that really set the mood for a cool evening.
7. Get a donut from Holy Donut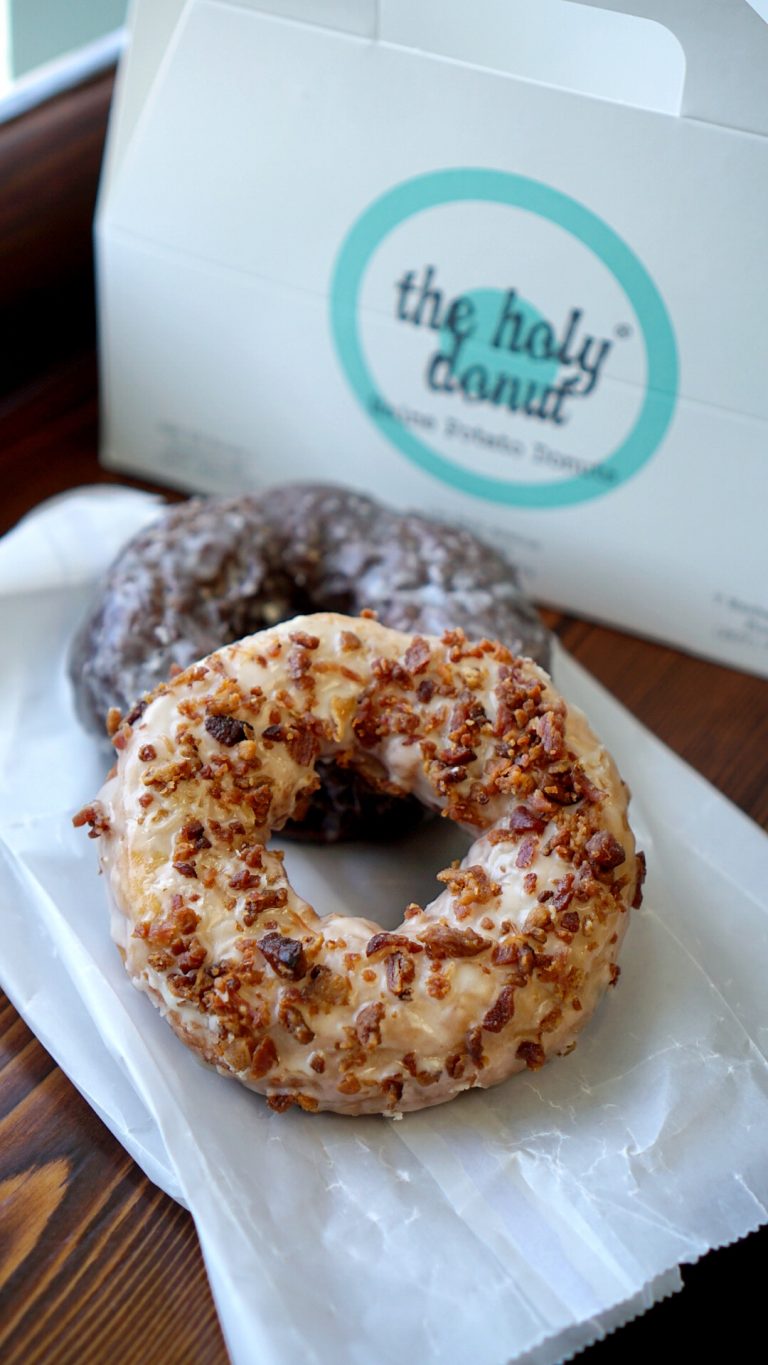 This place is famous for their potato donuts and was super hyped up, possibly even overhyped but they've won some awards and the donuts are pretty good. Definitely go for the chocolate donut, it's the best. They have a whole wall of flavors but I promise this is the best one!
8. Start your morning with coffee and a pastry
Tandem Coffee Roasters is THE place to get coffee and a pastry. We went here pretty much every morning during our stay because we liked it so much.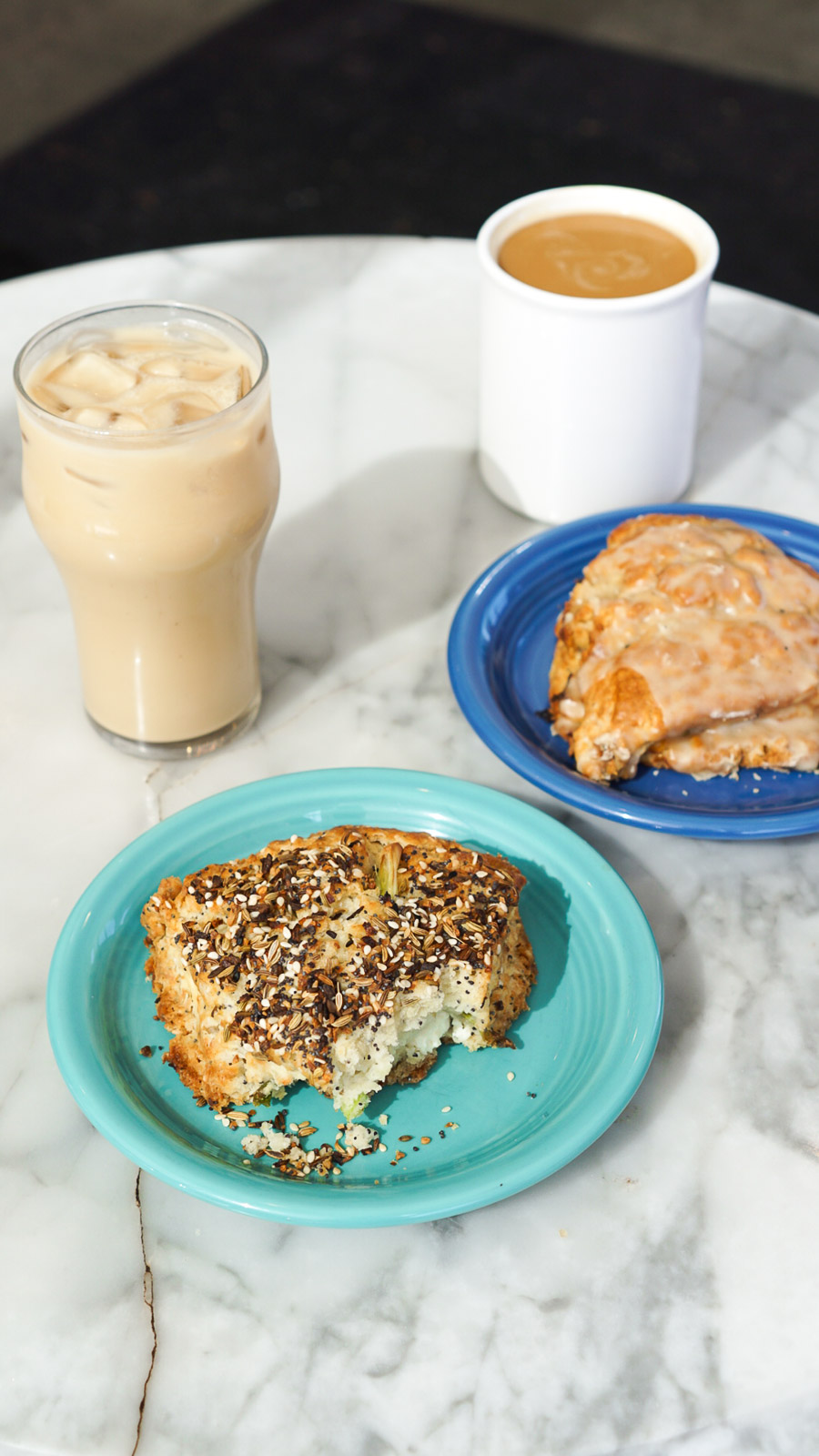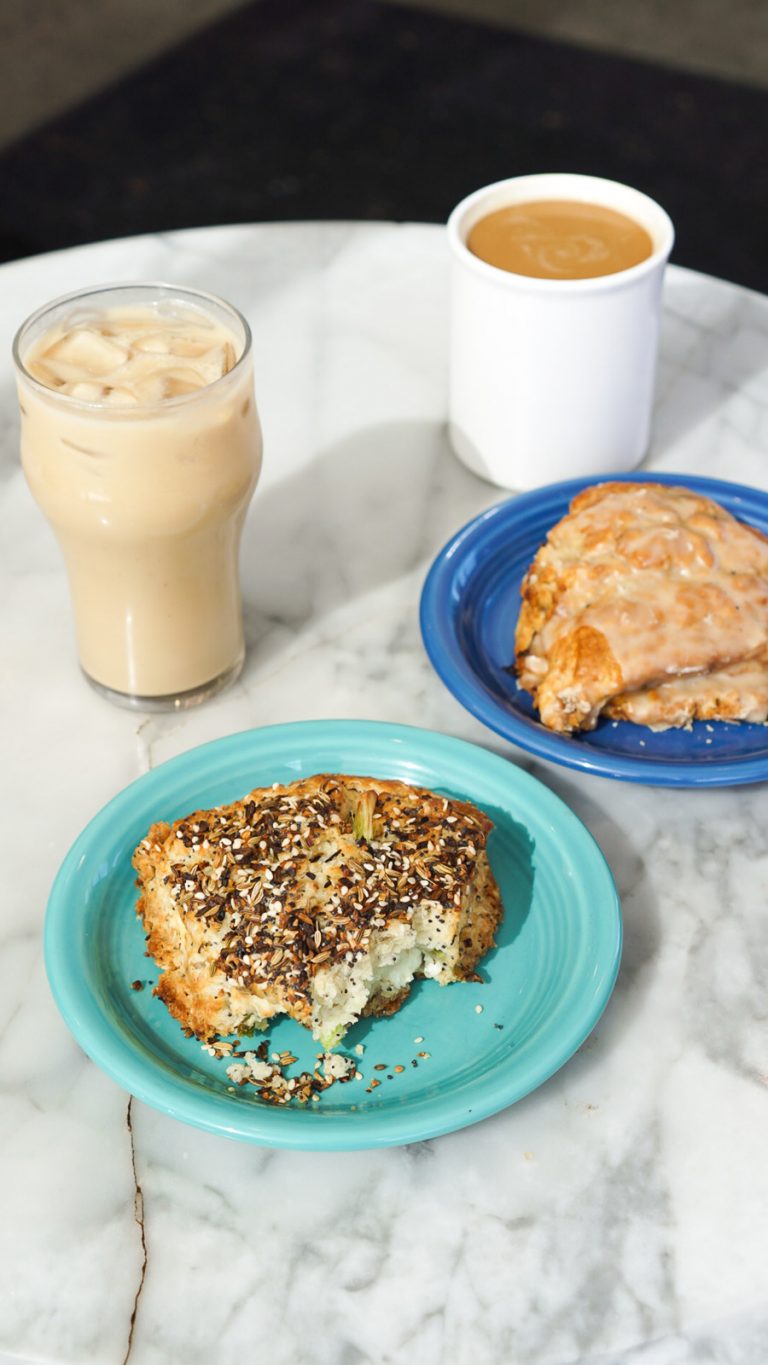 I know Tandem is known for its coffee (which is delicious), but it should also be known for its out of this world pastries. I can almost taste them now. Especially the loaded butter biscuits.
9. Take a hike at Two Lights State Park
There is a 1 mile loop in the park where you can take a quick hike and soak in all the fresh air and impeccable views Maine has to offer. My favorite part of of the park was overlooking the ocean from the rocks.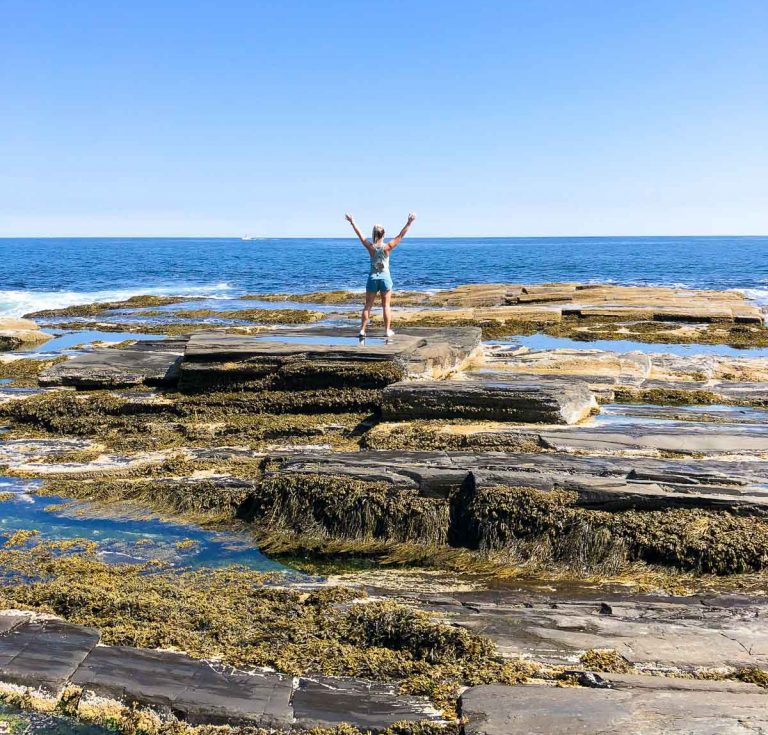 There were hardly any people there, so it felt like we were all alone in the most serene place ever.
After a quick hike, be sure to check out the The Lobster Shack. It's perched above the rocks and overlooks the water.
They have a whole menu full of different things you can order, from lobster rolls to hot dogs. The lobster rolls here are different from the others you'll see around Maine. They have a pickle on one end and a dollop of mayonnaise on the other end.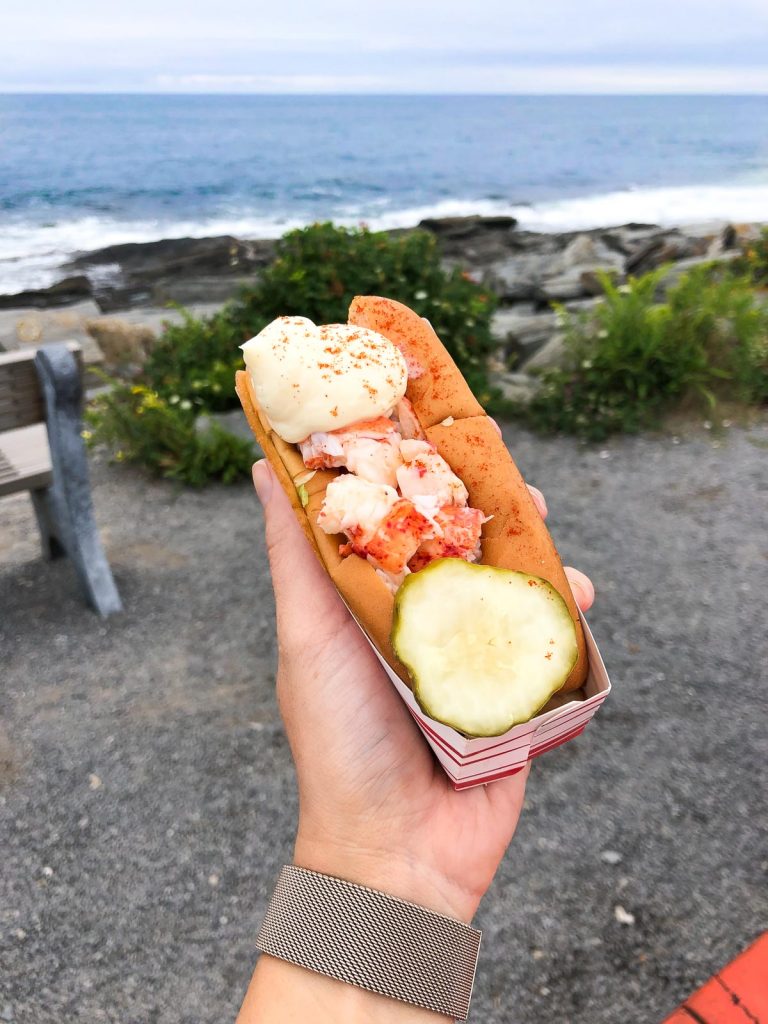 10. Visit the Portland Museum
The Portland Museum of Art focuses on engaging all audiences in a dialogue around art and culture. The museum has a variety of exhibits sure to appeal to anyone.
There's also a small sculpture park outside the museum and it's free to walk around.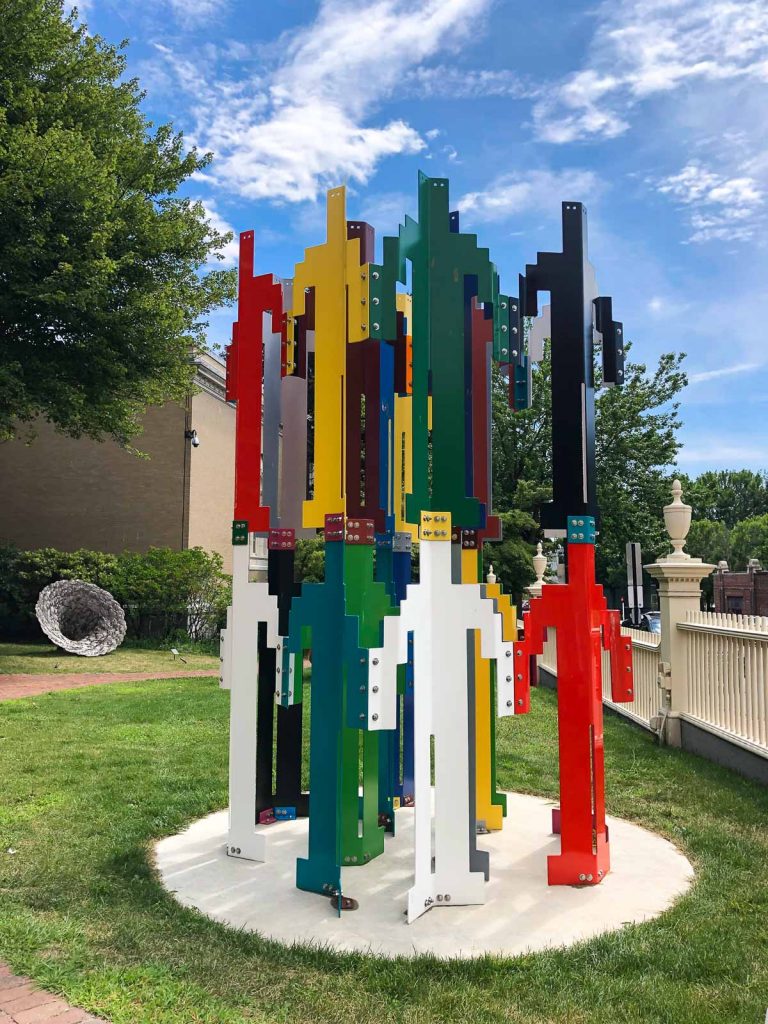 11. Tour the Victoria Mansion
The Victoria Mansion was built around 1860 and is a landmark example of American residential architecture located in downtown Portland, Maine.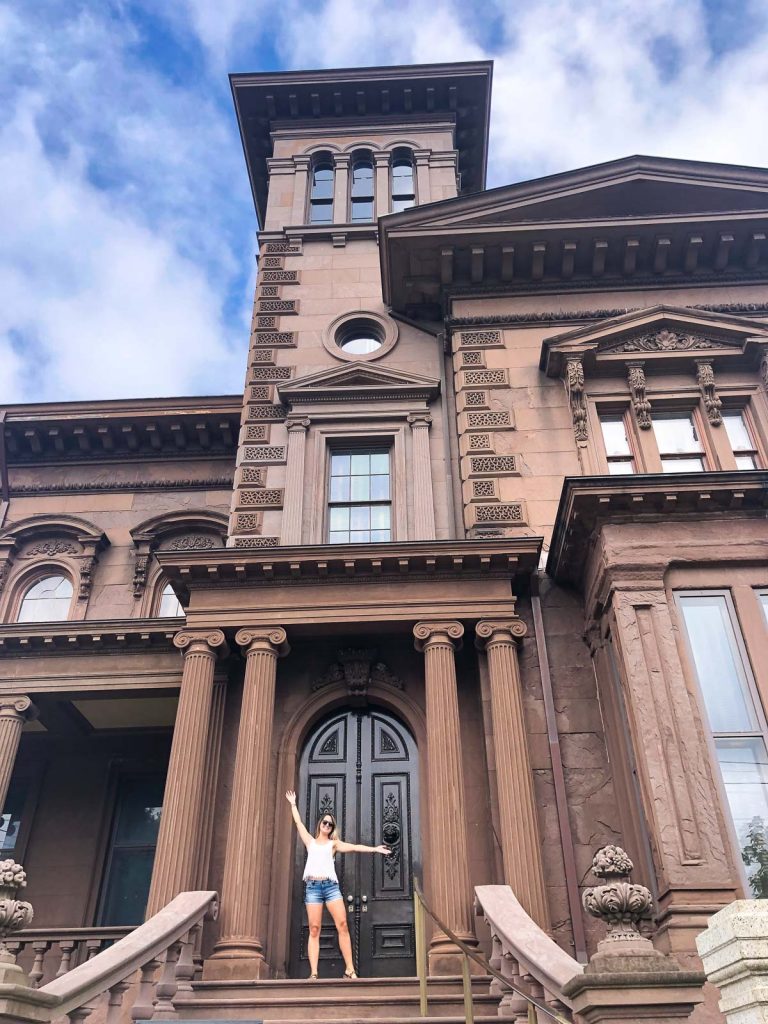 They offer guided tours and day passes between May and October. Even if you aren't up for a tour of the mansion, I recommend stopping by because the outside is a sight to see, plus a great photo opportunity.
12. Take a cruise with Lucky Catch
On this cruise, you'll learn all about lobstering how to catch them and things you never knew about the lobster industry. You can even buy one to go after the cruise!
If you want to see my full list of the best restaurants in Portland, Maine. Check out this post: 15 Portland Maine Restaurants You must Try.
13. Walk around Old Port
There's so much history here, especially in the architecture. There are tons of cute stores to pop in and out of, plus you can't beat the water view with all the boats!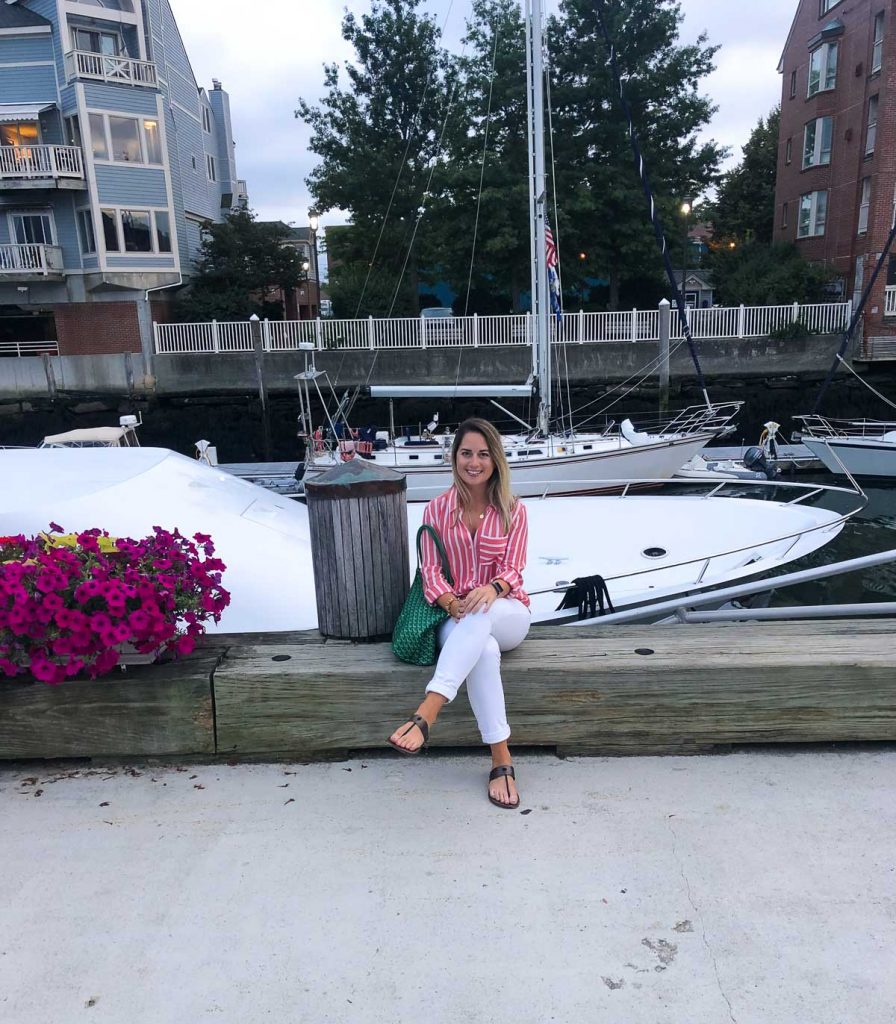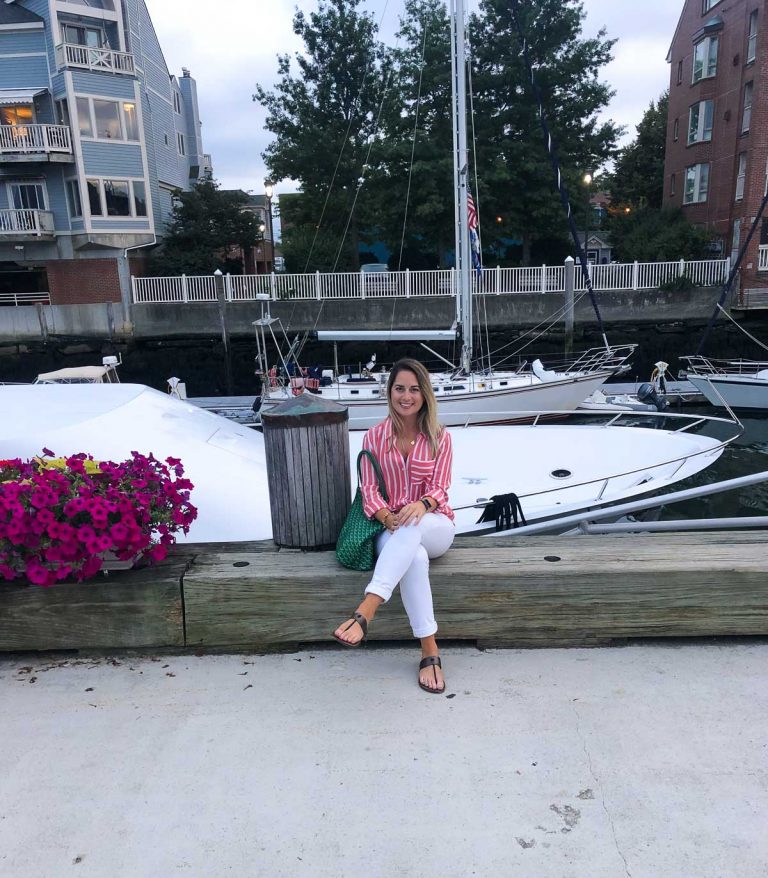 We stayed away from most of the restaurants down in Old Port because they sort of felt like a tourist trap. That's just my opinion though, feel free to check them out!
Old Port tours:
14. Rent bikes and explore Cape Elizabeth
Full disclosure, riding a bike from Portland to Cape Elizabeth is no walk in the park. It's about 7 miles each way (around 14 round-trip) and there are lots of hills and a high trafficked bridge involved.
I didn't bring proper shoes for this long of a bike ride but I toughed it out!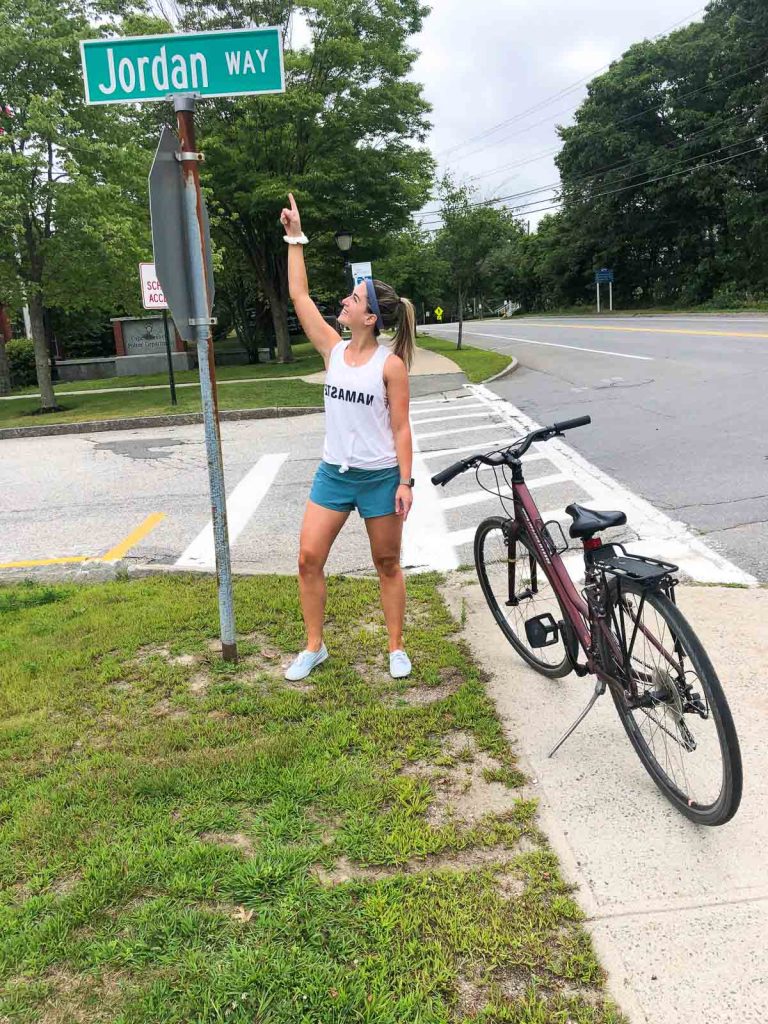 I found this sign with my name on it and immediately hopped off my bike for a photo!
14. Explore Peaks Island
If you're looking for a shorter and less challenging bike ride, I suggest checking out Peaks Island because the entire Island is about a one mile loop. It's perfect for those who are looking for a casual bike ride with nice scenery!
It's only accessible by ferry and you can rent bikes when you get to the island.
15. Go on a mini food tour
After our 14 mile bike ride, we worked up one heck of an appetite. So we decided to embark on our own mini Portland food tour! We treated ourselves to a four-course meal at four different restaurants.
Our mini food tour started at Honey Paw where we shared their coconut fried chicken wings.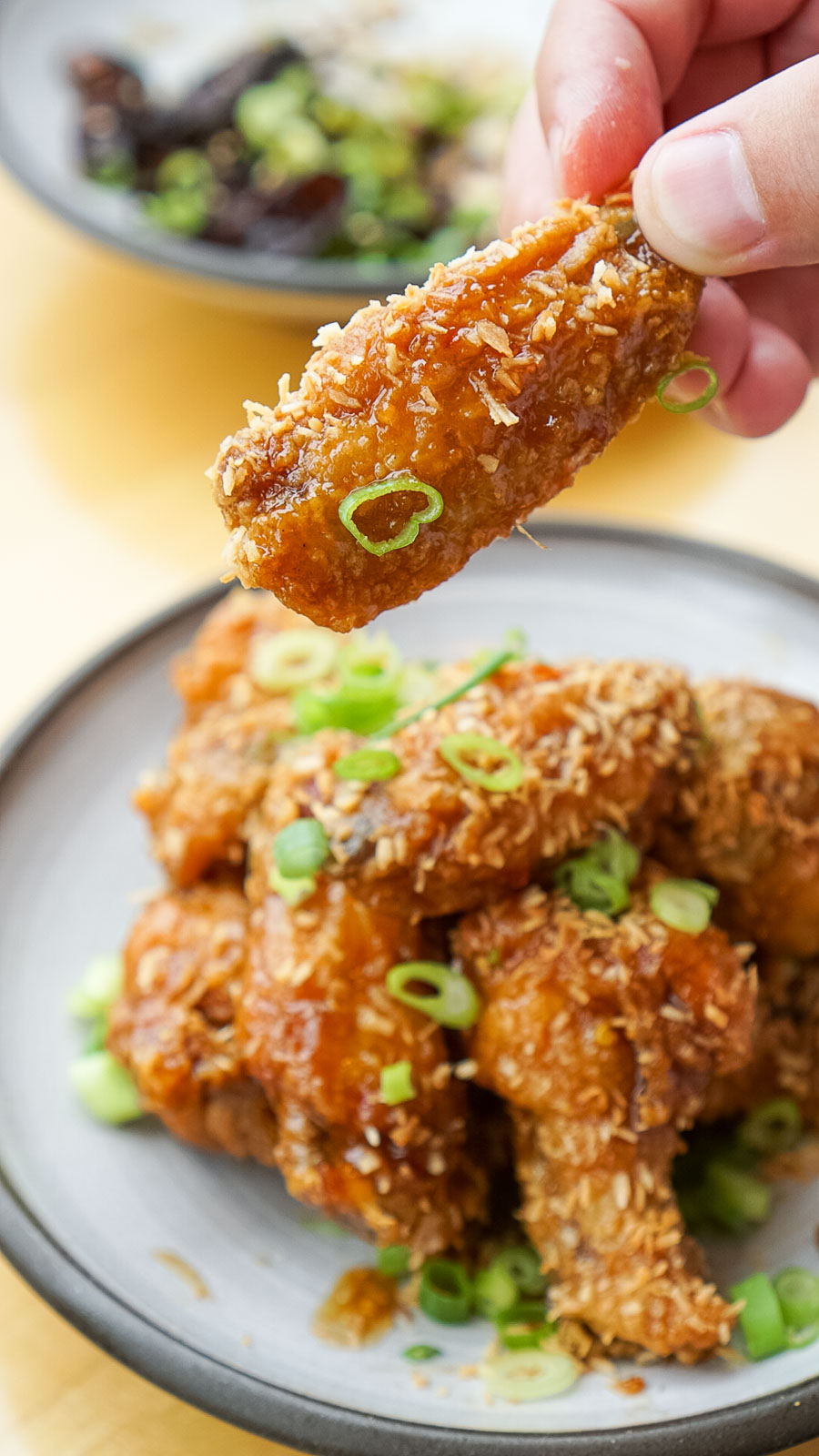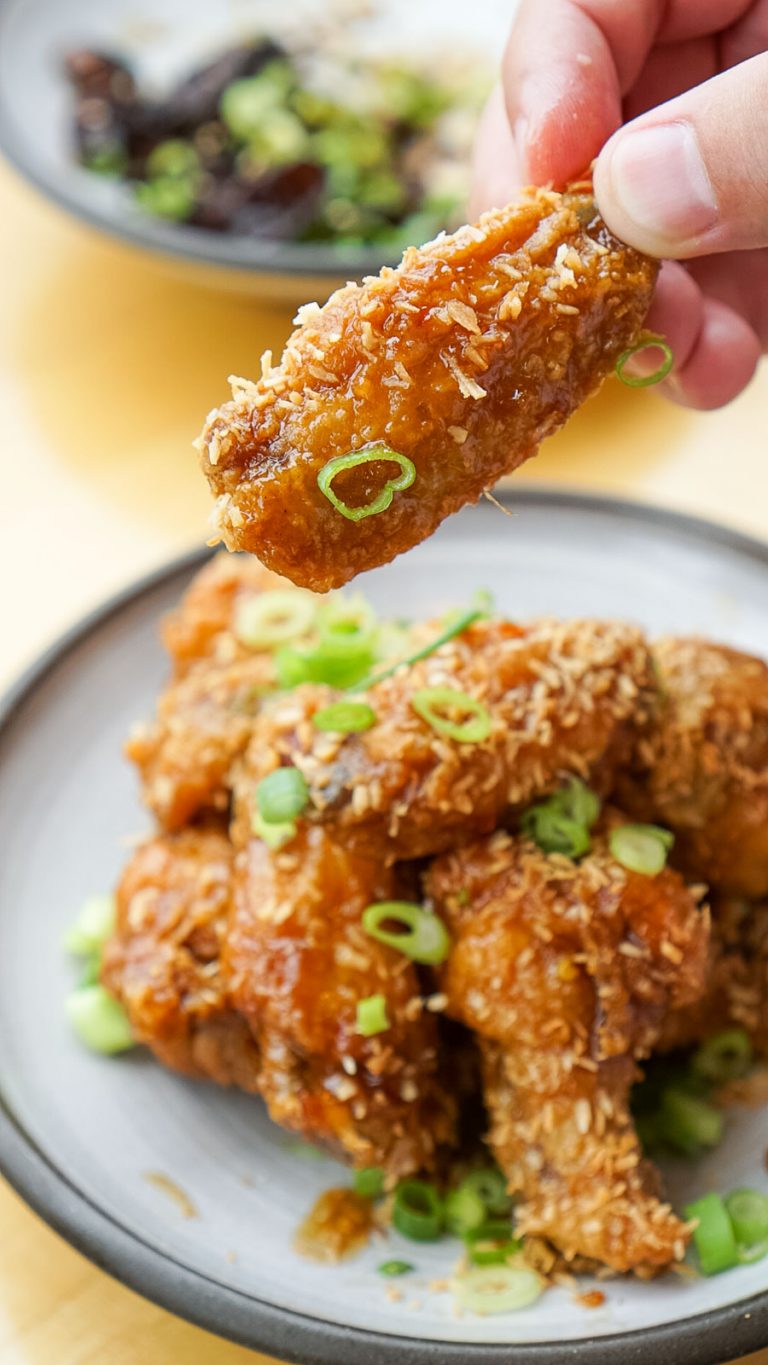 Then we stopped at Eventide Oyster Co. for their famous Lobster Bao Roll and oysters.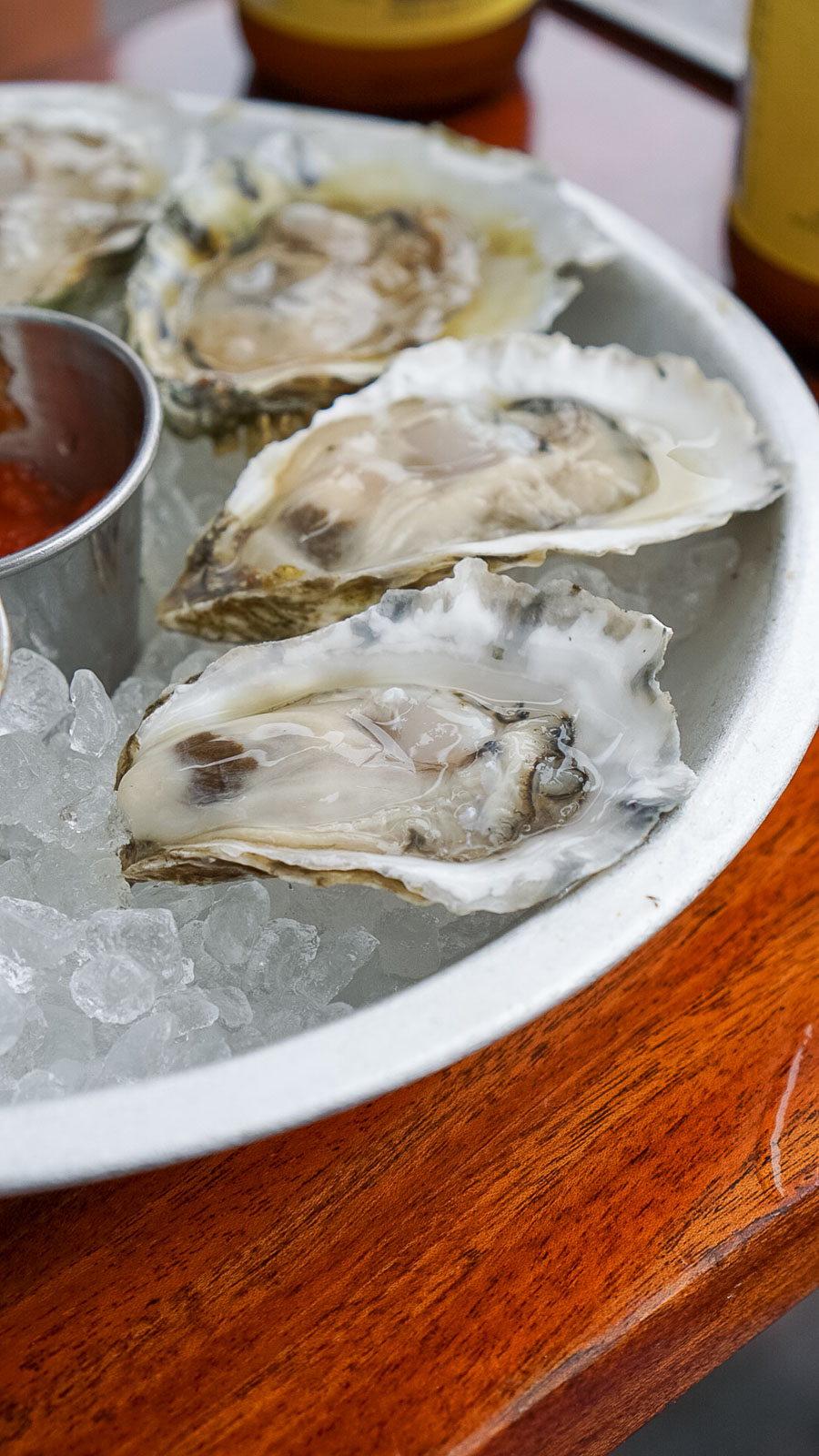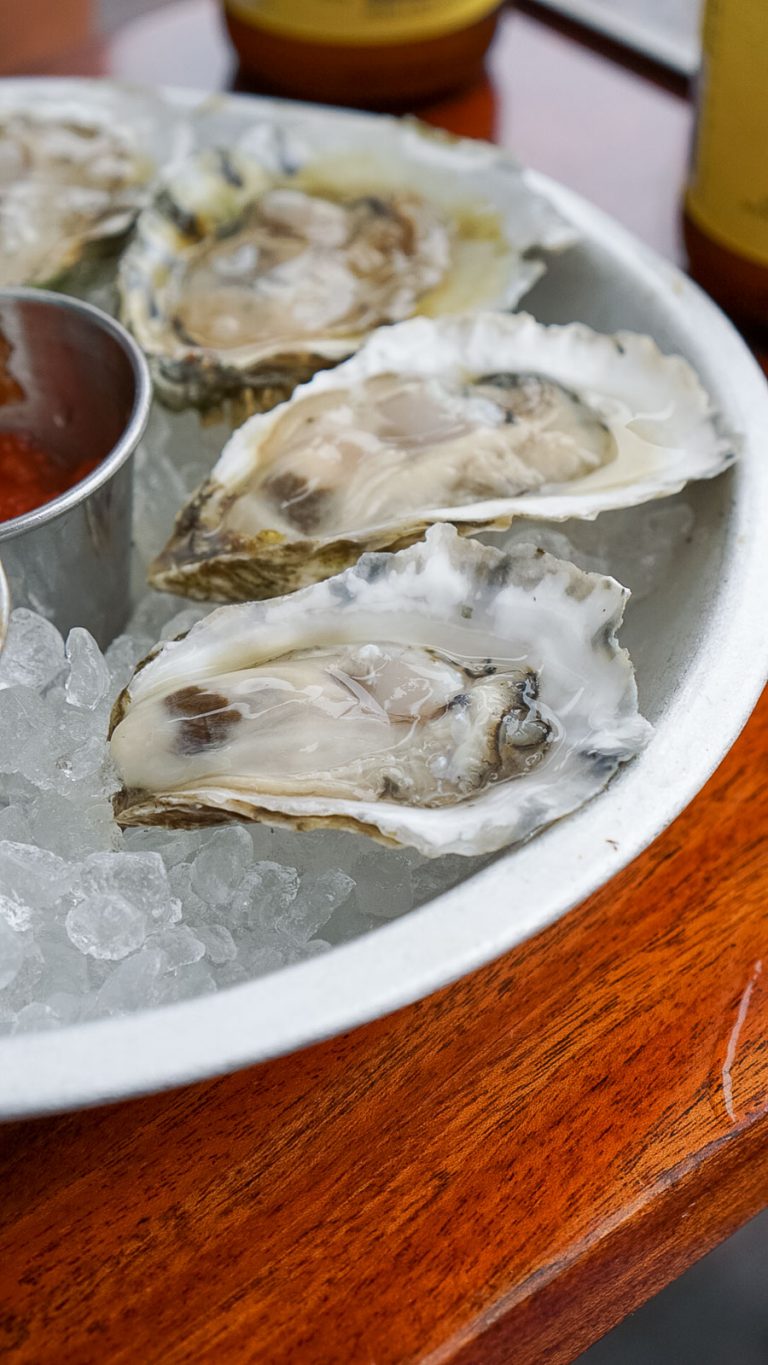 Next we visited Gross Dessert Bar for something sweet, which is a restaurant that only serves dessert. YUM!
Finally, we rounded out the food tour at Boda because we kept hearing how good it was. Their rendition of pad thai is exceptional and the prices are great.
17. Gus & Ruby
This is the cutest little letterpress and gift shop! It's right on Exchange street and they have a great selection of products.
18. See Portland Observatory
The Portland Observatory is a historic maritime signal tower at 138 Congress Street in the Munjoy Hill section of Portland, Maine. Built in 1807, it is the only known surviving tower of its type in the United States. It was designated a historic landmark in 2006.
20. Go shopping in downtown Portland
Downtown Portland is home to so many local boutiques. You can find everything from baby clothes to unique home decor, and even antiques!
Here are a few of my favorites:
More & Co.
Blanche + Mimi
Portland, Maine has lots to offer and is one of those places that will leave you wanting to come back again and again. Don't forget to check out my complete Portland Maine restaurant guide!
Traveling to Portland, Maine soon?
Pin this guide to your travel, Portland Maine, or things to do in Portland Maine board to save it for later!