This post may contain affiliate links which will not change your price but will share some commission. Please read my privacy policy.
Charleston, South Carolina is a beautiful destination for families, couples, bachelor parties, and even honeymooners. No matter your style or vibe, there is something here for everyone!
Sometimes vacations just call your name. On this trip, my fiancé and I (and Luna) planned a 7 day trip to Charleston and loved it!
If you're unfamiliar or have never been, Charleston is a travel destination boasting true Southern class and charm. The locals have a style and vibe about them and they sure do know food!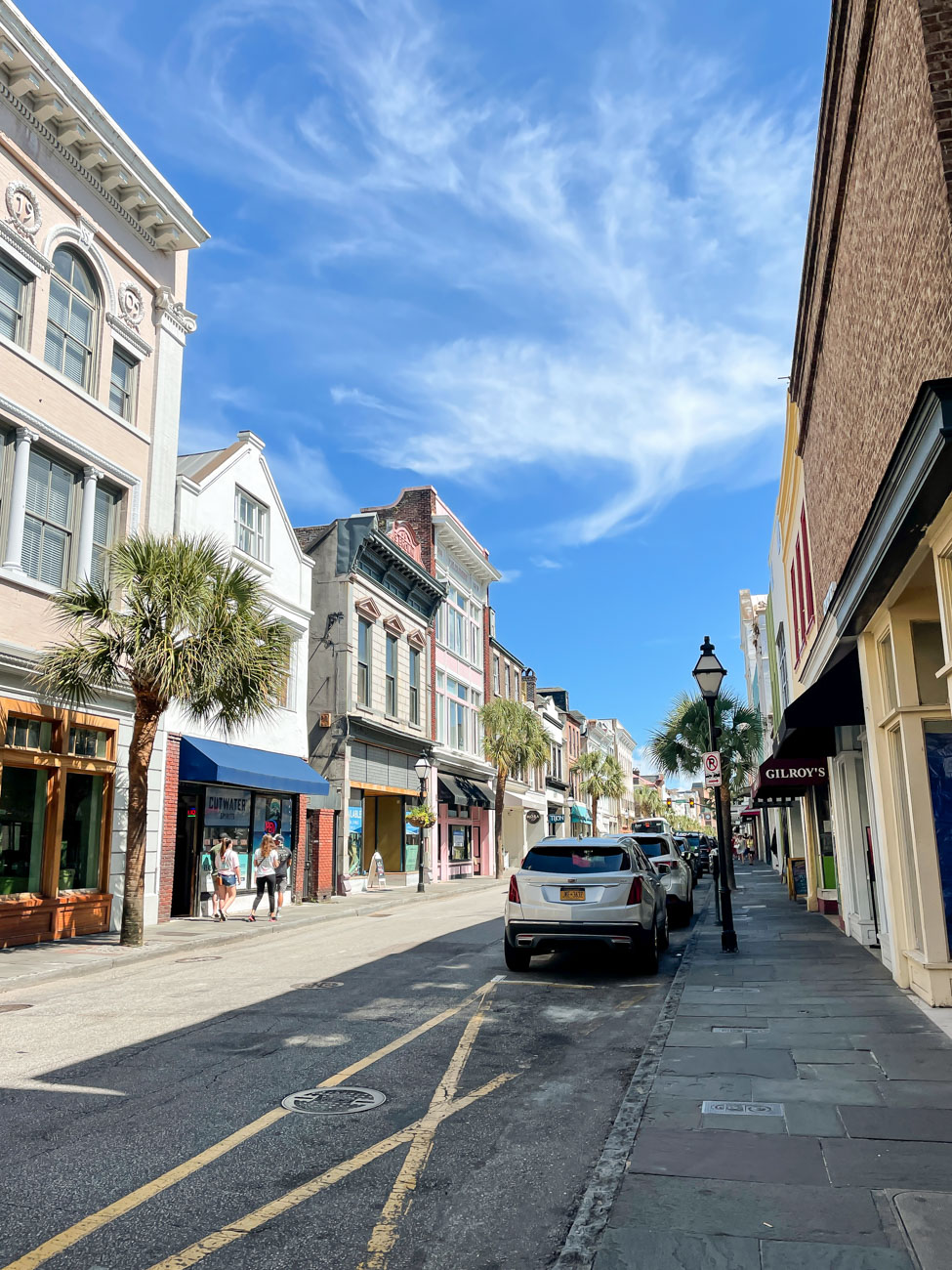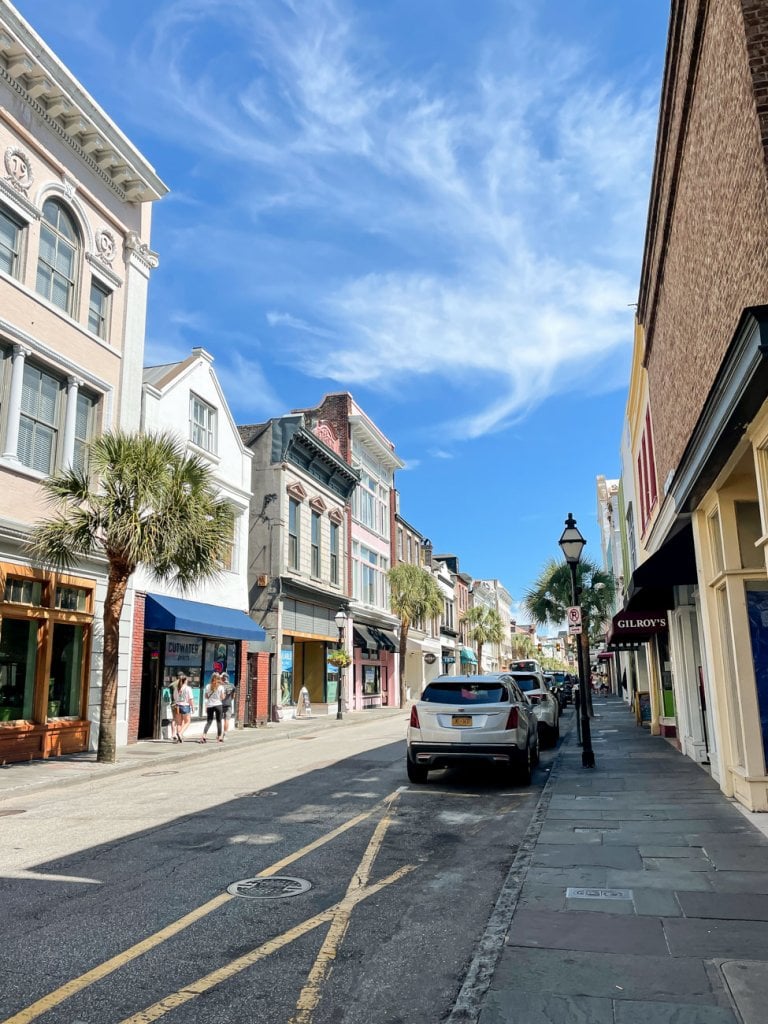 7 Day Charleston South Carolina Itinerary
Charleston, SC is the epitome of an American city. Charleston was founded in 1670, it's rich in history and beauty, a stunning waterfront town, charming and elegant shopping on King Street, and home to some world-class restaurants and comfort foods.
So why not visit? Vacation was calling our names and I was desperate to enjoy whatever Summer days and weather were left before another year passed us by.
Today I'm sharing our 7-day itinerary scattered, but packed with food, fun, and adventure.
Why is Charleston called "The Holy City"?
In 1680, Charles Town moved to its present-day location, Downtown Charleston. The name Charleston was adopted in 1783.
Without giving away too many historic details of Charleston, the early settlers of the land came from England and were later followed by settlers from Scotland, France, Germany, Ireland, and so many other countries. All these immigrants brought with them a variety of religions – Catholicism, Judaism, a variety of Protestant denominations, and more.
For this reason, Charleston was nicknamed the "Holy City," because it was known for its tolerance for all religions and historic churches.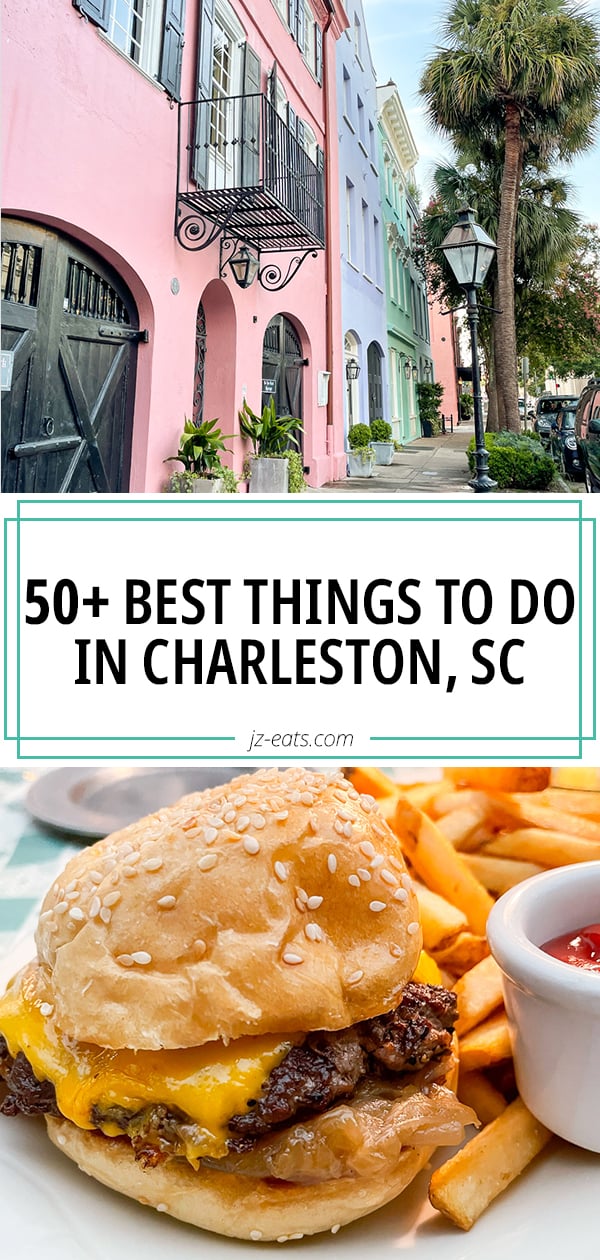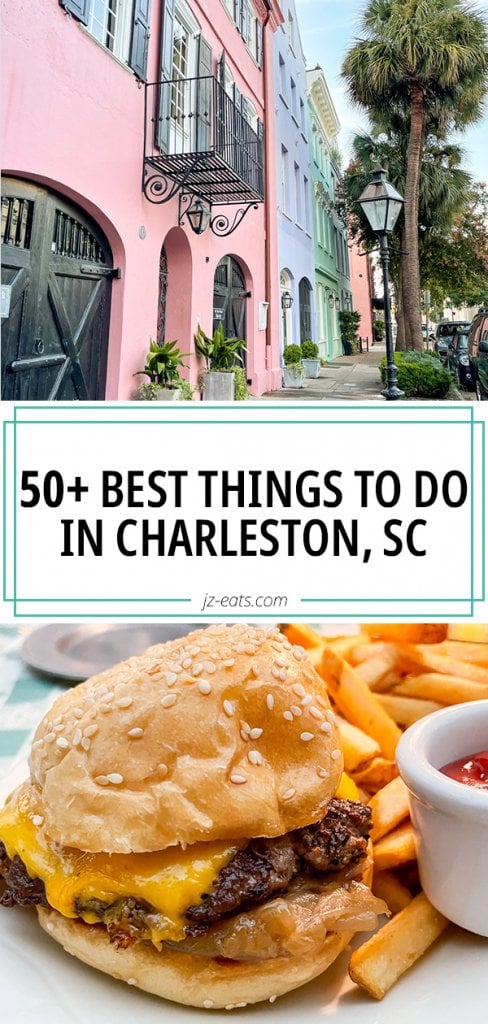 When is the best time to visit Charleston SC?
The best time to visit Charleston is in the mild weather months! I recommend visiting between March – May or end of September – November.
I went in August and the weather was HOT. We pretty much stayed at the pool or the beach during the day because it was too hot to do anything else.
Personally, I enjoy warm weather and didn't mind it much but if you don't do well with heat you may want to consider the cooler months.
Getting Around Charleston, South Carolina
We drove to South Carolina from Baltimore, MD so we had a car with us for the entire trip making it really easy to go do and see whatever we wanted. However, if you are planning on only staying and doing things in the downtown area, you may not need a car.
Like many city's downtown areas, you can get around by walking, biking, or Uber/Lyft. Now, if you have plans to go to beaches, explore Charleston, and run around, I would either recommend renting a car or looking into the cost of Uber trips to and from where you'd like to go!
Where to Stay in Charleston
If you love the city life and being close to all the action, entertainment, shopping, and restaurants I recommend staying downtown near the city market.
We stayed at The Charleston Harbor Resort on the beach club side. The Charleston Harbor Resort is a luxury waterfront hotel with every amenity you can think of. If you are looking for a relaxing getaway and the perfect coastal living escape, this is it!
The hotel is also pet friendly, so of course we brought Luna.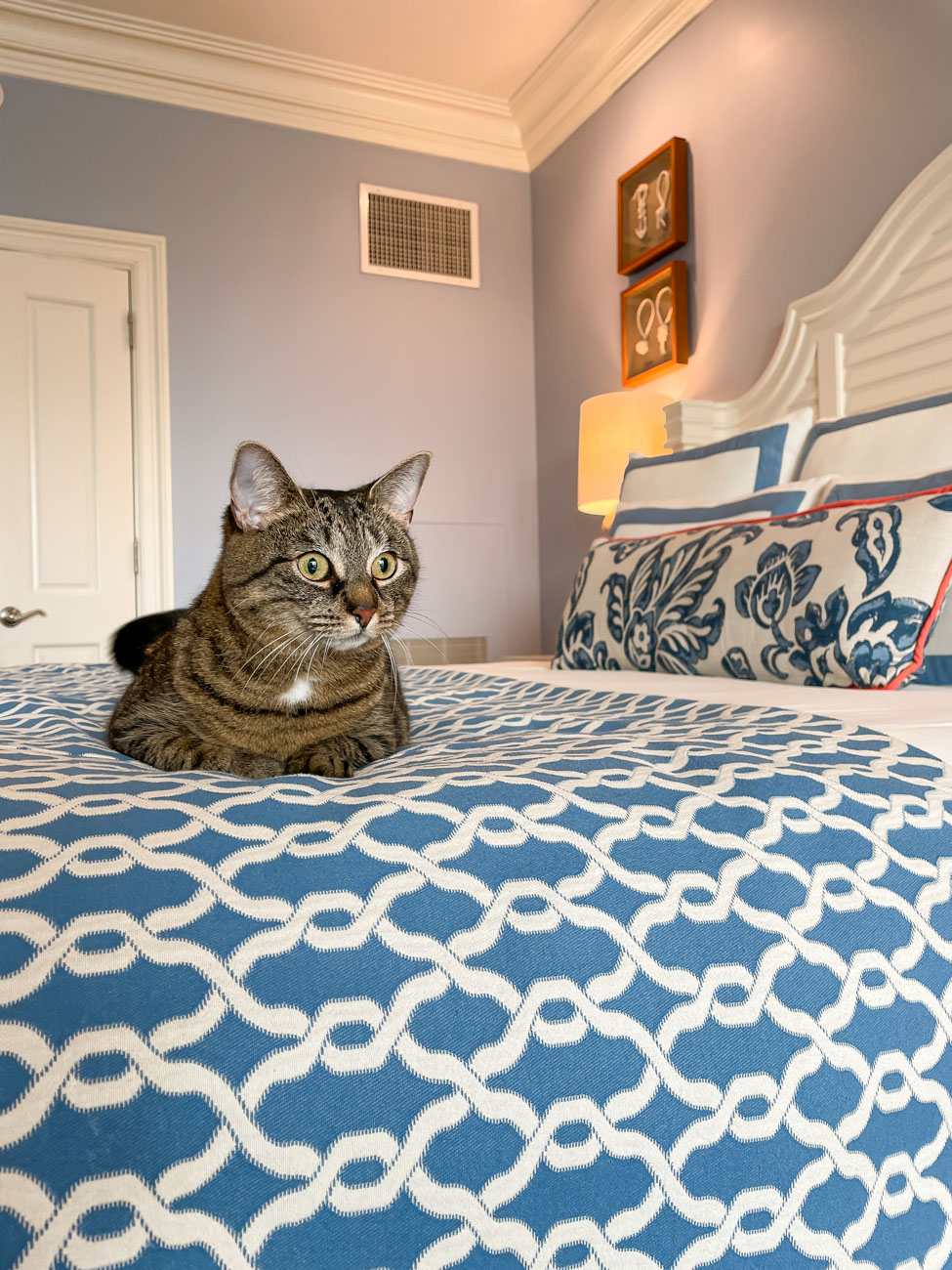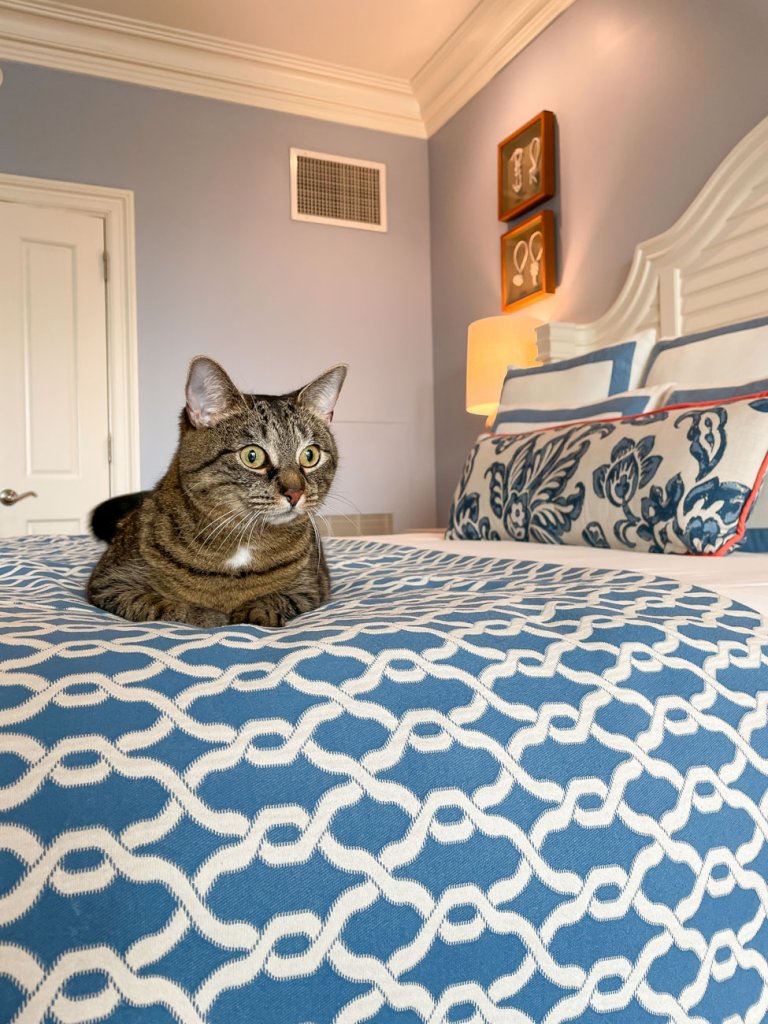 However, if you are looking for something historic or something in Charleston's historic district and French Quarter, I would recommend checking out some of the notable hotels like The Spectator Hotel, Market Pavillion Hotel, or Emeline.
Not looking to splurge on a top hotel? Charleston offers many economical options like The Mills House Wyndham Grand Hotel and has a ton of great Airbnb options!
There are many different options out there for you when it comes to staying in Charleston. There are many airbnb's that aren't too expensive in the heart of the city and outside of the city. Cute bed and breakfasts are all around the city and just outside the city as well if you prefer that.
Best Hotels In Charleston, SC
As I mentioned, we had stayed at The Charleston Harbor Resort. This luxury resort is beautiful and right on the harbor, so it's away from the hustle and bustle of the city. This was not a problem though as it was close enough so we could easily drive anywhere we wanted.
The pool is beautiful, surrounded by palm trees and overlooking the water giving it the perfect island vibe. Also if you're a chase rewards member, you get a free continental breakfast and $100 resort credit. The breakfast was so good, I was shocked.
There are many great downtown options as well if you want to be able to walk everywhere. Charleston Place, Market Pavilion, and The Restoration are a few great options that I have heard great things about and have great ratings.
Day 1 – Getting Checked In
On our first day, we arrived around 2 pm and checked into our hotel. If you plan on staying here, I recommend staying on the beach club side because it's way more fun! For dinner, we went to Little Jack's for burgers. The patio is beautiful but they also have indoor dining if it's too hot to sit outside.
Little Jack's is located on King Street in Charleston and is a typical old-school American tavern. The food was so good; I loved the veggies and avocado dip, but the burger was the real star.
If you need to cancel your reservation, make sure you do so more than 24 hours in advance, otherwise you will pay a fee.
Day 2 – Eat, Sleep, Chill, Repeat
We spent most of the day at the pool because it was a hot one! For lunch, we stopped at Lewis Barbecue. The mac and cheese was seriously amazing.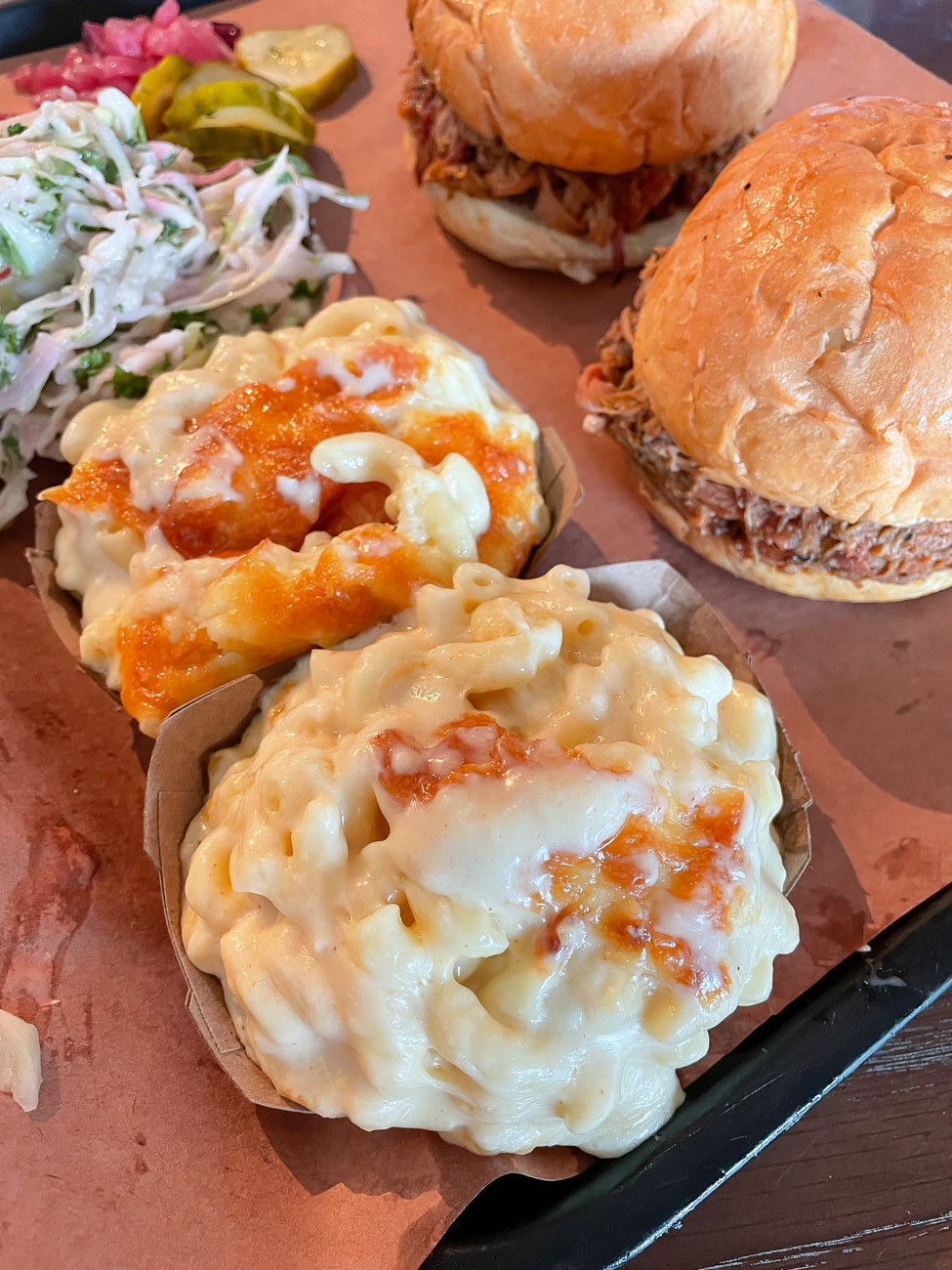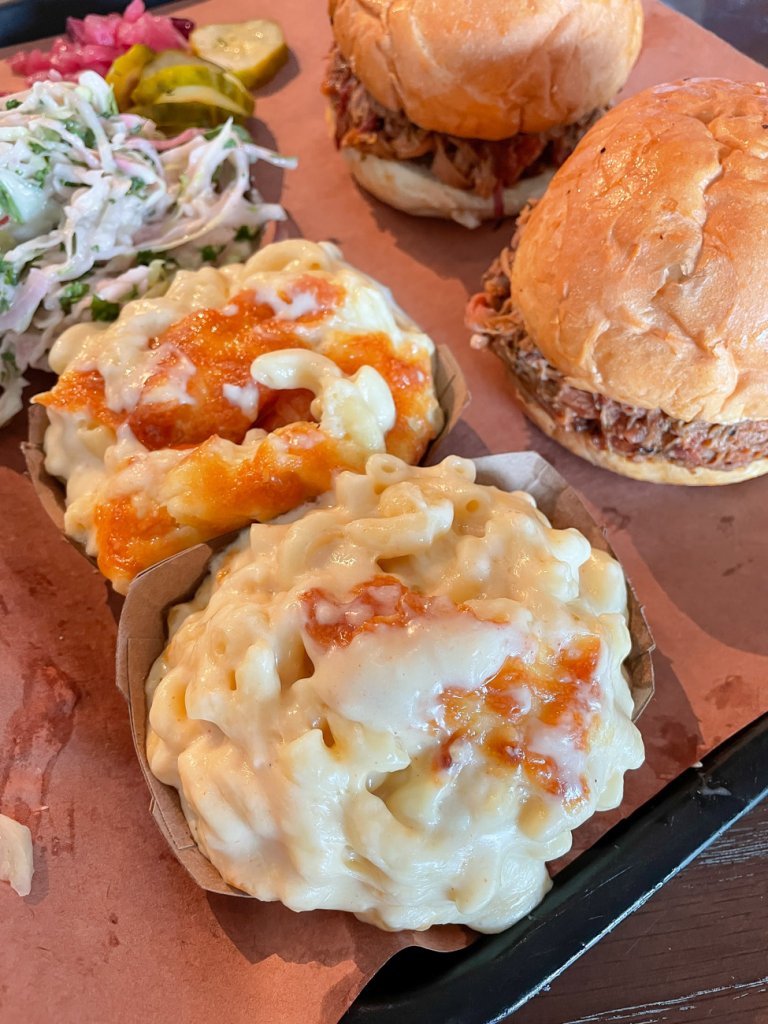 You know I had to stop at Charleston's best seafood spot. For dinner, we went to 167 Raw, located in the historic city market area.
The atmosphere is very contemporary and the food was amazing. I was a bit nervous ordering a lobster roll in the South, however, I was pleasantly surprised at how great it was!
Tip!
If you are planning a trip to Raw 167, arrive early around 5pm to get a table.
Long wait for 167 Raw? Check out Citrus Club! It's a great rooftop bar down the road (about a 5-minute drive) that you can grab a drink at while soaking up great skyline views while you wait for your table to be ready.
Day 3 – Beach Day
Take me to the water! I love a great beach day; there is nothing more relaxing to me than the sound of crashing waves and letting all the stress of the real world fall away.
If you are staying in Charleston, there are a number of beaches close by that you can check out like Kiawah Island, Folly Beach, Sullivan's Island, Isle of Palms, and Seabrook Island.
We went to Sullivan's Island. The beach is a 15 – 20 minute drive from where we were staying. If you are going on a weekend, make sure to leave early to beat and traffic and to snag the best spot on the beach.
For lunch, we went to Poe's Tavern. I loved the grilled chicken salad with tomato vinaigrette!
When dinner rolled around we went to Butcher and Bee. The restaurant features American cuisine with a rotating menu all made with local ingredients. We ordered the bacon-wrapped dates, whipped feta w/ honey, Israeli street corn, shrimp kabob, and chicken shawarma kabob.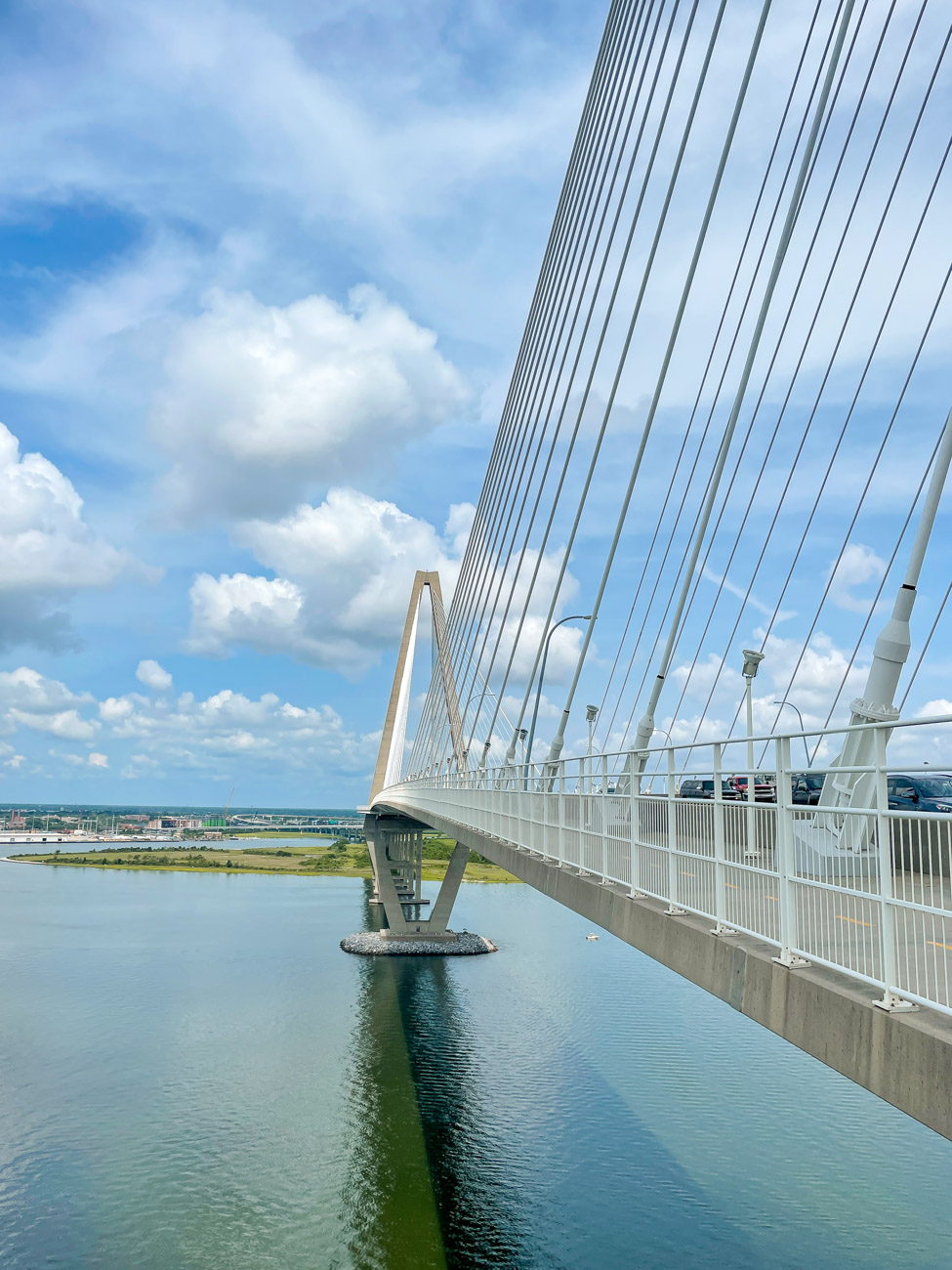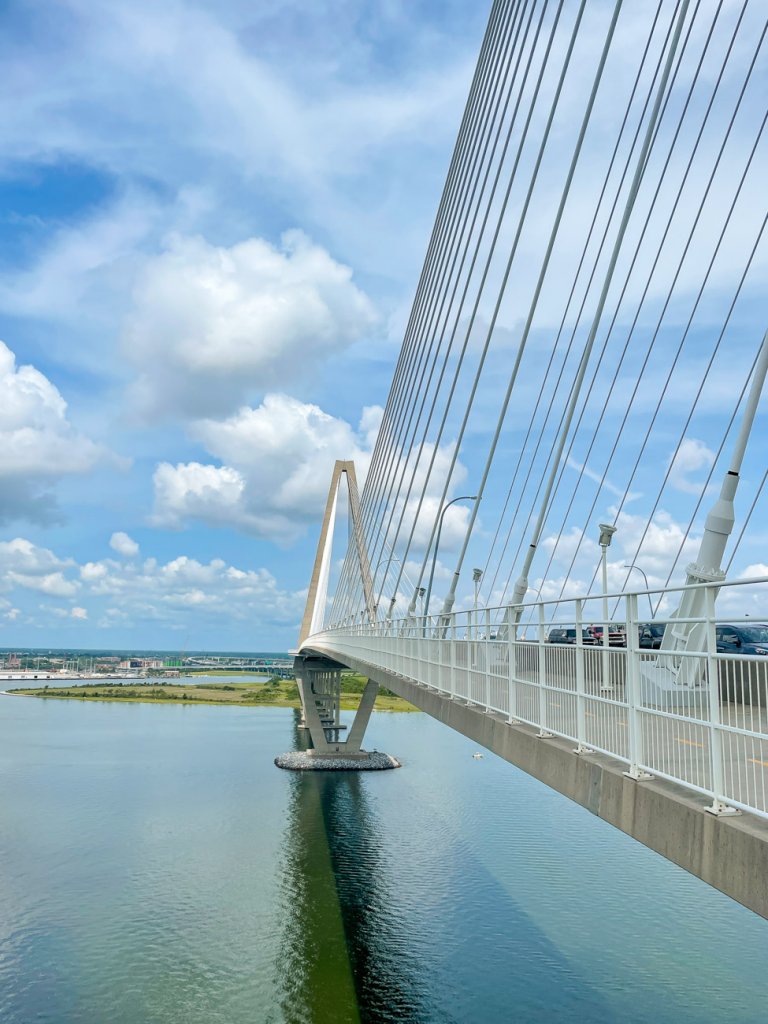 Day 4 – Rainbow Row and Charleston Ghost Tour!
We started our day with a long walk over the Arthur Ravenel Bridge. From our hotel to across the bridge and back, it was a total of about 7 miles.
Then we explored downtown a bit and checked out the beautiful homes on Rainbow Row. It's located along the waterfront and a MUST-see while in the area not only for the insta-worthy moments and pictures you can get but also for the rich history!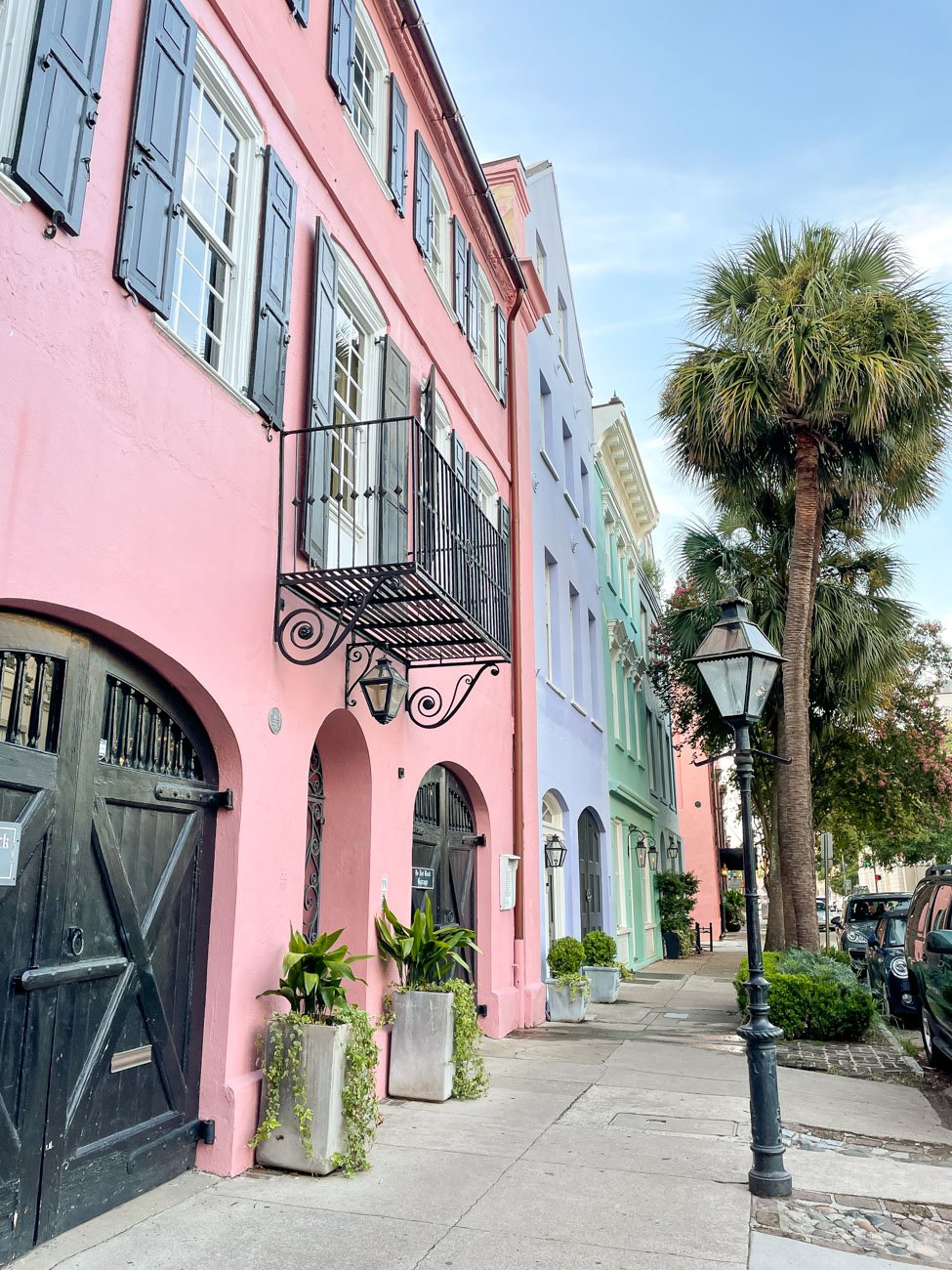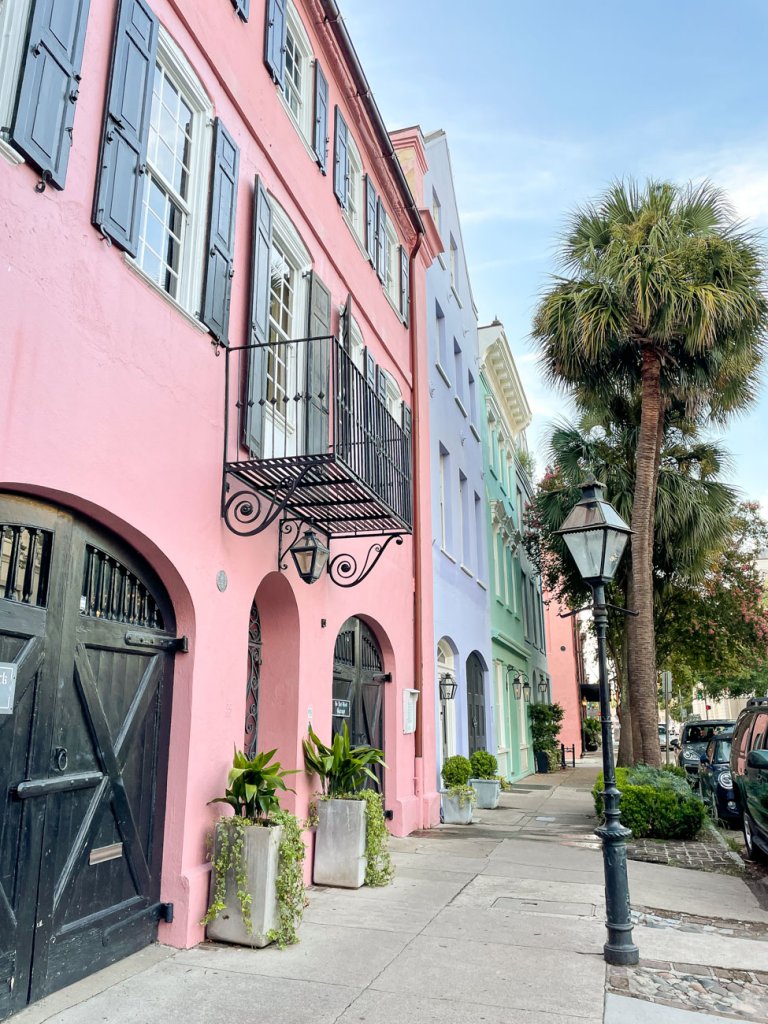 For Dinner we planned to go to Husk, but, we ended up going to 167 Sushi Bar and I'm so glad we did. It was one of my favorite restaurants we went to while visiting Charleston.
The rolls are creative and delicious and the fish is super fresh.
After dinner, at 9pm, we went on a ghost tour near our hotel. This one was located at 40 patriot road (very close to where we stayed), on a huge ship. It was a cool setting, on an old large ship that had a lot of war history.
Unfortunately, we didn't see any ghosts during this tour. I feel like it was a bit overhyped and, after doing it once, I probably wouldn't do it again.
Instead, I wish we had done the jail tour. That was my top pick but it was closed for renovations while we were there. It's a beautiful and intimidating looking building that kept some of Charleston's most infamous criminals and was on multiple ghost hunter shows!
Day 5 – Relax and Reset
One of the most important things for me on this trip was to have the opportunity to truly unplug and relax from work so we planned an 80-minute couples massage at the hotel spa and then spent the day at the pool.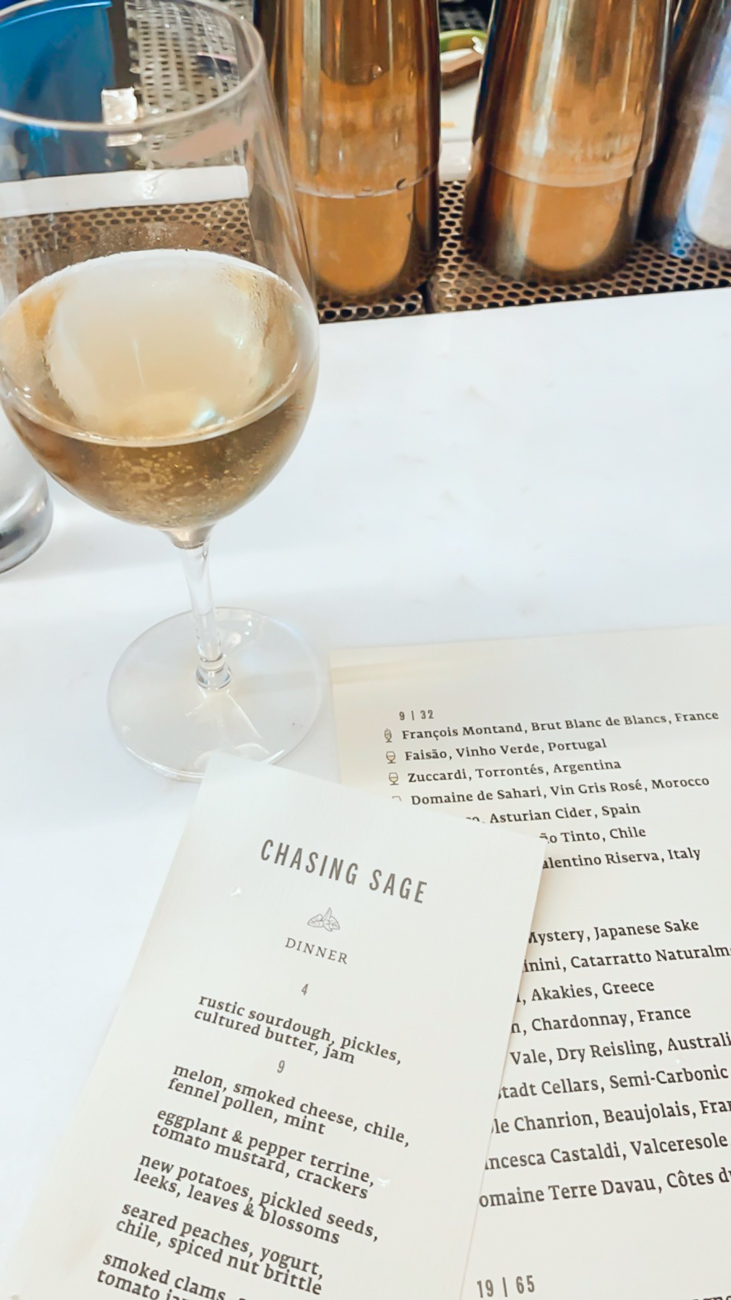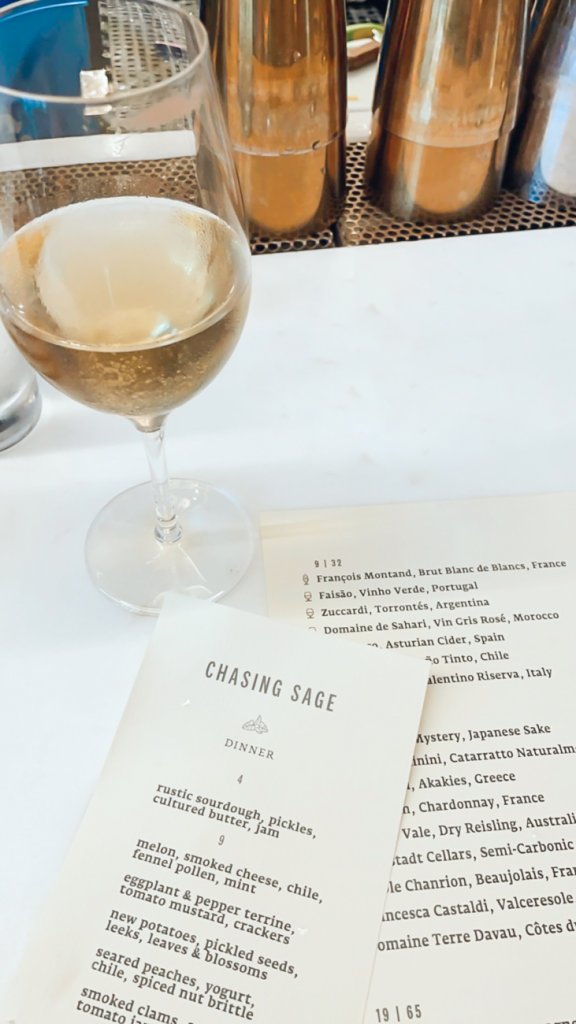 When it came time for dinner we made our way to Chasing Sage. If you follow me on Instagram and watch my stories, you know exactly how this night went 😜.
The food is incredible (still thinking about that sourdough bread) and the cocktails are amazing.
I highly recommend Chasing Sage. I think it is by far my favorite restaurant in Charleston. The experience was truly top-notch, the menu was the most creative.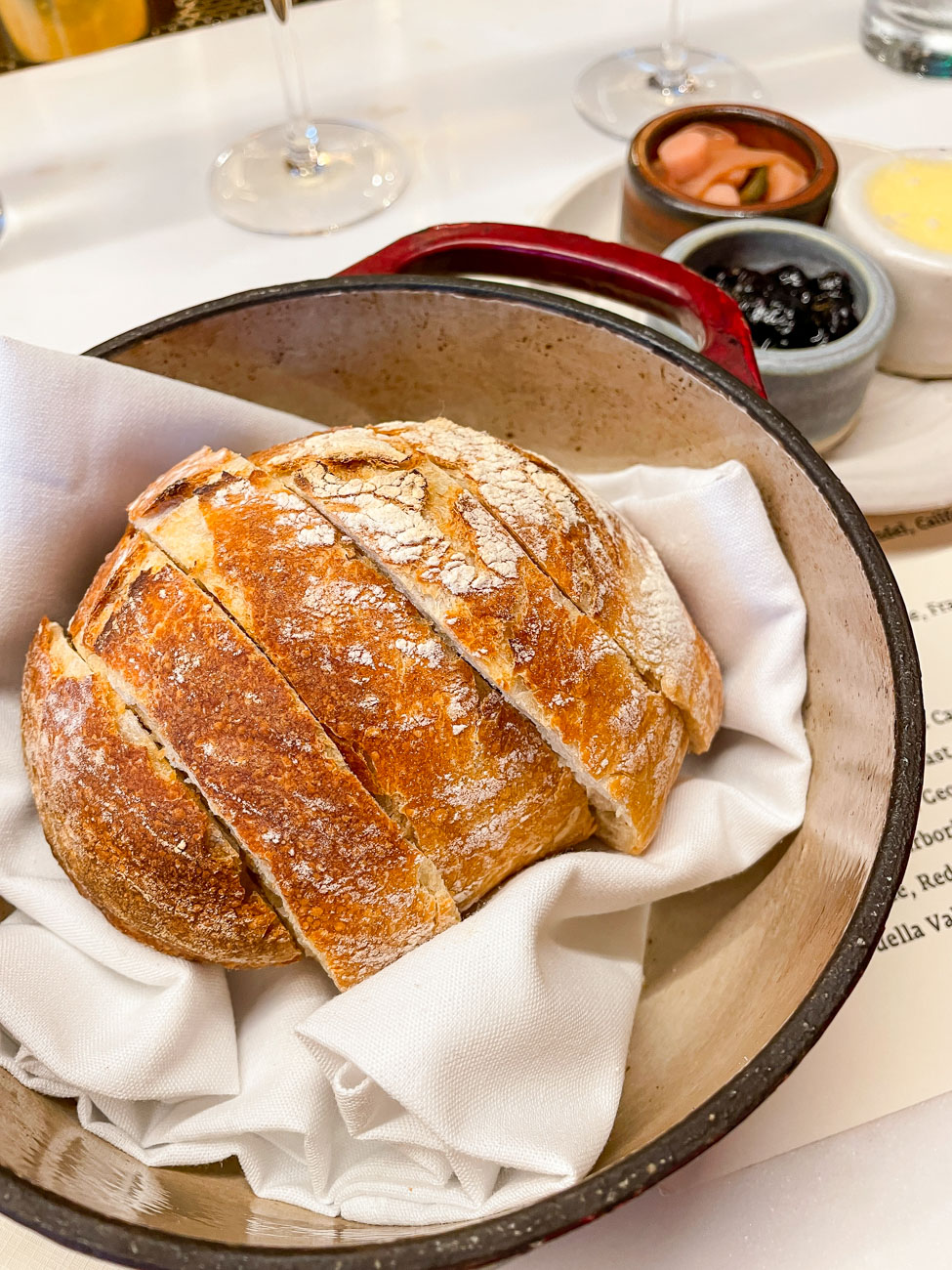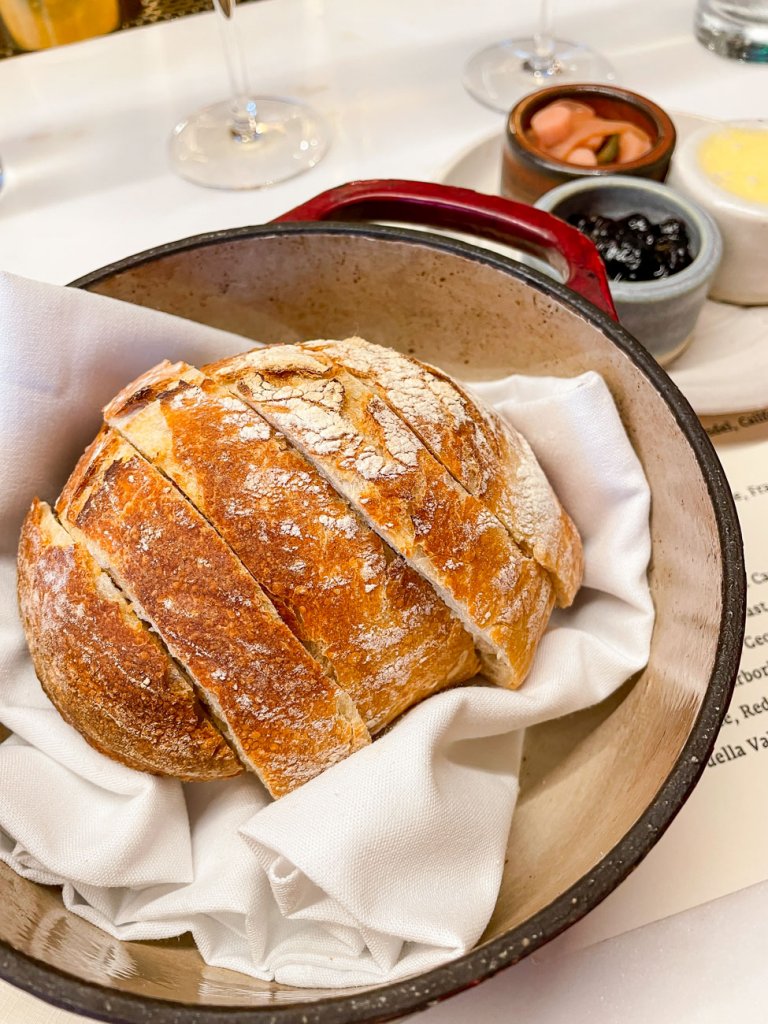 Day 6 – Winding Down
Our second to last day in Charleston was spent at the resort pool. It's such a vibe. If you stay here, I know you'll love it. We made friends with the bartenders and staff because they're all so much fun.
For dinner, we went to Wild Olive located on Johns Island in Charleston. Wild Olive is a rustic yet chic Italian restaurant with a wine list ready to impress. Next door there's a place called Low Tide. You can stop here for some drinks before or while you wait for your table.
You can also drive by the Angel Oak Tree on your way there. It's the oldest Live Oak tree east of the Mississippi estimating to be 300 to 400 years old.
More Things to do in Charleston
Looking for more things to do in Charleston? Here are some recommendations of restaurants by neighborhood and great places to grab drinks!
Restaurants by Neighborhood
Mount Pleasant:
Community Table
Wood & Grain
Post House
Kiki & Rye
Downtown
Sorghum and Salt
Maison
Berkeley's
The Darling
Stella's (Greek)
Chasing Sage
El Pincho Taco
Le Farfalle
Xiao Bao Biscuit
Baker and Brewer
Lewis Barbecue (BBQ)
Rodney Scott's Barbecue (BBQ)
Malagon
Frannie & The Fox
Chubby Fish
North Charleston
Park Pizza (To Go)
Evo Pizza
Jackrabbit Filly
The Codfather
Great Drinks with Solid Food Options
Edmunds Oast
Gin Joint
Doar Bros
Chasing Sage
Harken Cafe (Coffee)
Second State (Coffee)
James Island/John's Island
Kwefei
Coastal Crust
Tattooed Moose
Bar George
Simply Seafood
Wild Olive
Royal Tern
Breweries In Charleston SC
There are lots of amazing breweries in Charleston to check out! Here's a few of the best:
Revelry Brewing – watch the sunset from the rooftop bar!
Tradesman Brewing Co – located on James Island
Edmund's Oast Brewing Co – check out their 65 ft bar.
Rusty Bull Brewing – they have a rotating list of 14 beers on tap at all times.
Low Tide Brewing – sip your way through a variety of unique brews!
Helpful Tips to Keep in Mind when Planning
If you are planning a trip to Charleston in the Spring, Summer, or Fall months, keep the humidity in mind. Remember to hydrate and bring sun screen; it might not be a tropical vacation, but it will be a HOT vacation.
Make a plan or itinerary for your trip and map out things near by. We had a car and did whatever, wherever, but there is definitely a more effective and efficient way to plan and enjoy Charleston.
Bring a variety of shoes. If you plan on walking, biking, and exploring, you will be thankful you packed comfy shoes. However, dining at many restaurants can be on the classier side, so don't forget to bring cute sandals and outfits too!