This post may contain affiliate links which will not change your price but will share some commission. Please read my privacy policy.
There's nothing like a big bowl of tomato soup to dip your grilled cheese in on a rainy day. Or any day at all because who needs a reason other than hunger to eat a grilled cheese and tomato soup?
I love these because they're easy to make and fun to eat. Eating comfort food like grilled cheese and tomato soup just make you feel good.
These Truffle Grilled Cheese Dippers will take you right back to your childhood while adding a touch of sophistication. They make a great kids meal too!
Servings: 2
Difficulty: easy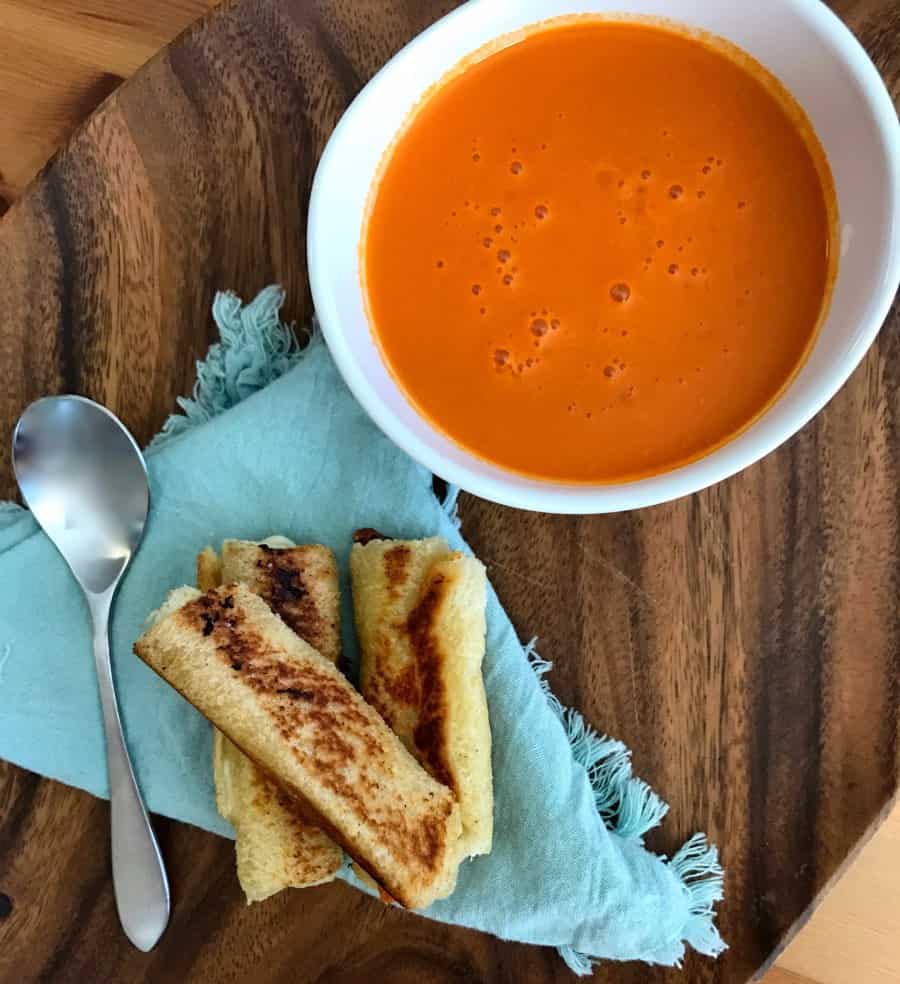 Grilled Cheese Dippers The Whole Family Will Love.
Ingredients
8 pieces of white bread
2 cups shredded mozzarella
4 tbs butter
2 tbs olive oil
White or black truffle oil to drizzle
Directions
Cut the crust off each slice of bread
Heat a medium sized non-stick pan with olive oil over medium high heat
Flatten the bread to about 1/4-inch thickness with a rolling pin
Sprinkle about 2 tbs of mozzarella on each piece
Roll the bread tightly –

As you finish rolling each piece, place them in the heated pan seam side down
Add 1 tbs of butter at a time

Cook until all sides are golden brown and cheese has melted
Drizzle truffle oil over the dippers and serve immediately with your favorite bowl of tomato soup
* If you don't have a rolling pin, use a wine bottle!
* Using a combination of olive oil and butter will keep the grilled cheese from burning while turning it a nice golden brown 
PIN IT!