There are so many recipes that call for red onions — but only a few slivers. What's a girl to do with the remaining three fourths of an onion? Make pickled red onions of course!
I've always loved pickled red onions….or pickled anything really. They enhance the flavor of almost any dish and can add a magnificent pop of color to burgers, tacos, rice bowls, salads — oh my gosh I need to stop, I'm getting hungry!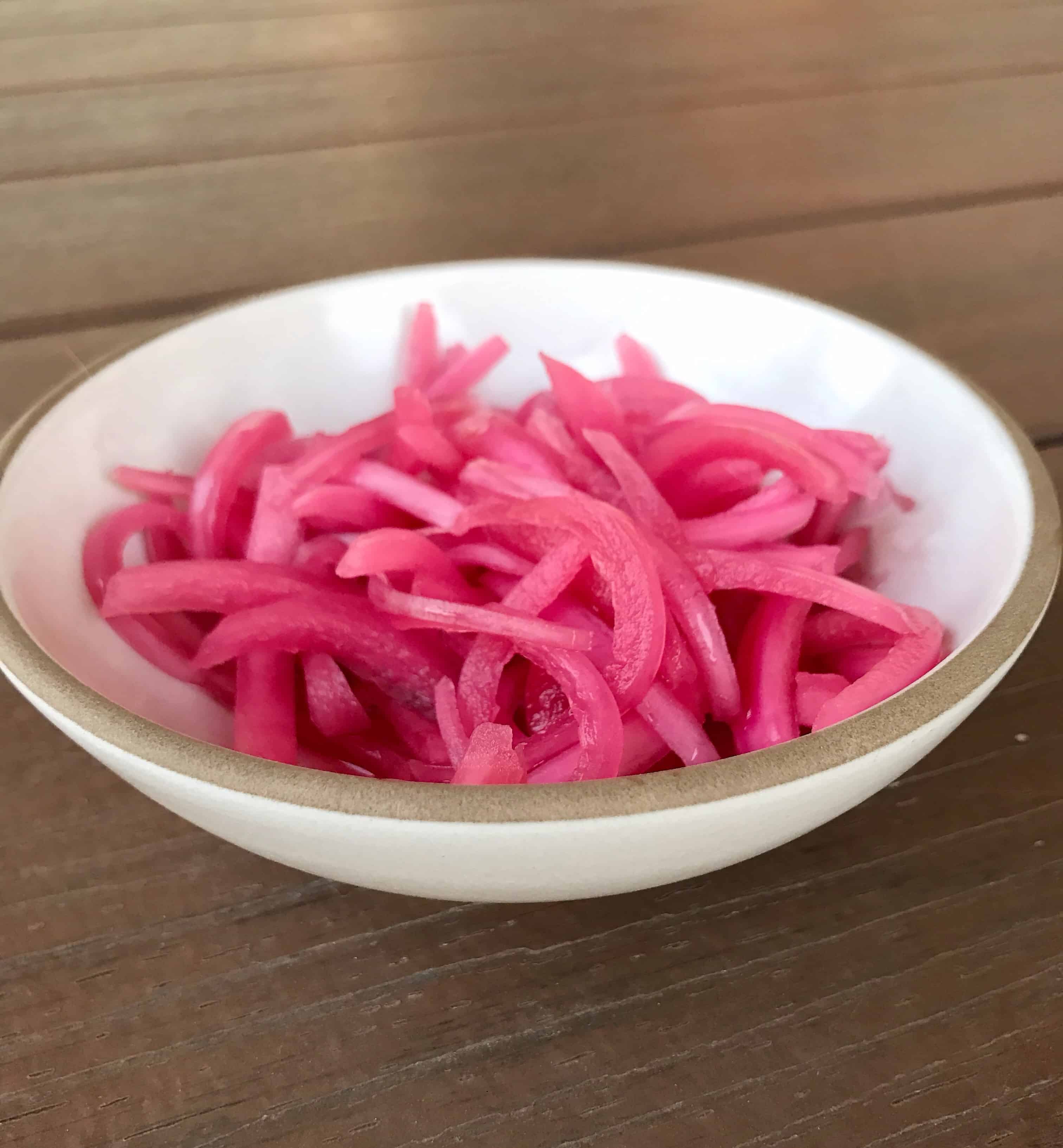 I try to include onions in almost everything I eat because there are so many health benefits. They increase immunity, regulate blood sugar, reduce inflammation, among many other things.
Pickled red onions can be made in many different ways, but I've provided one of my favorites in this post. Once you begin to make them more often you can experiment by adding ingredients like red pepper, a bay leaf, or peppercorns. Whatever you decide to add, the flavor will continue to increase as they chill in the refrigerator.
PS always cut onions with caution by wearing goggles! …seriously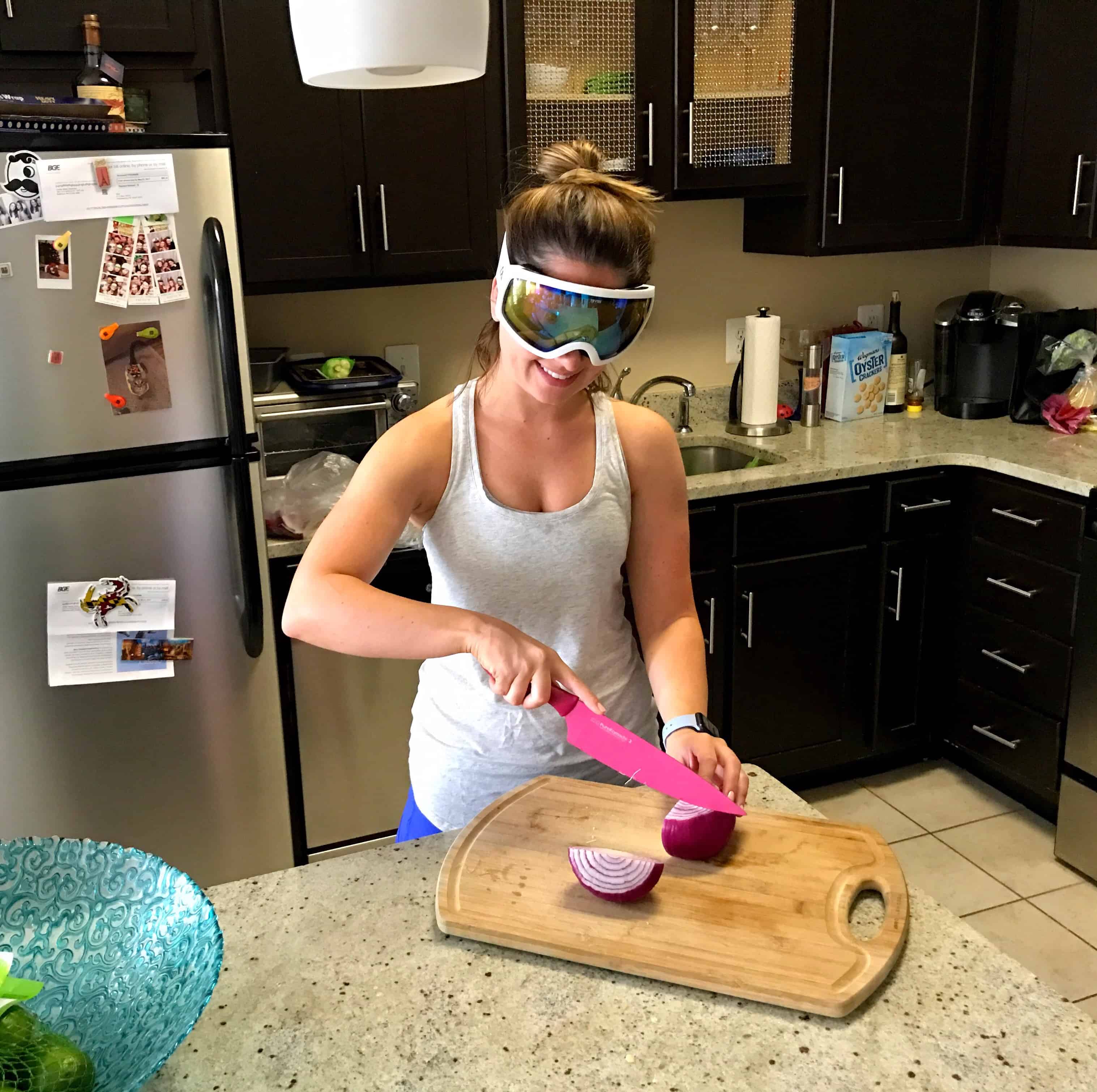 These pickled red onions are one of the quickest and easiest things you'll ever make, and will definitely impress your guests! They can be stored up to four weeks in the refrigerator, so make a bunch and experiment by adding them to various dishes!
Servings: 8
Difficulty: easy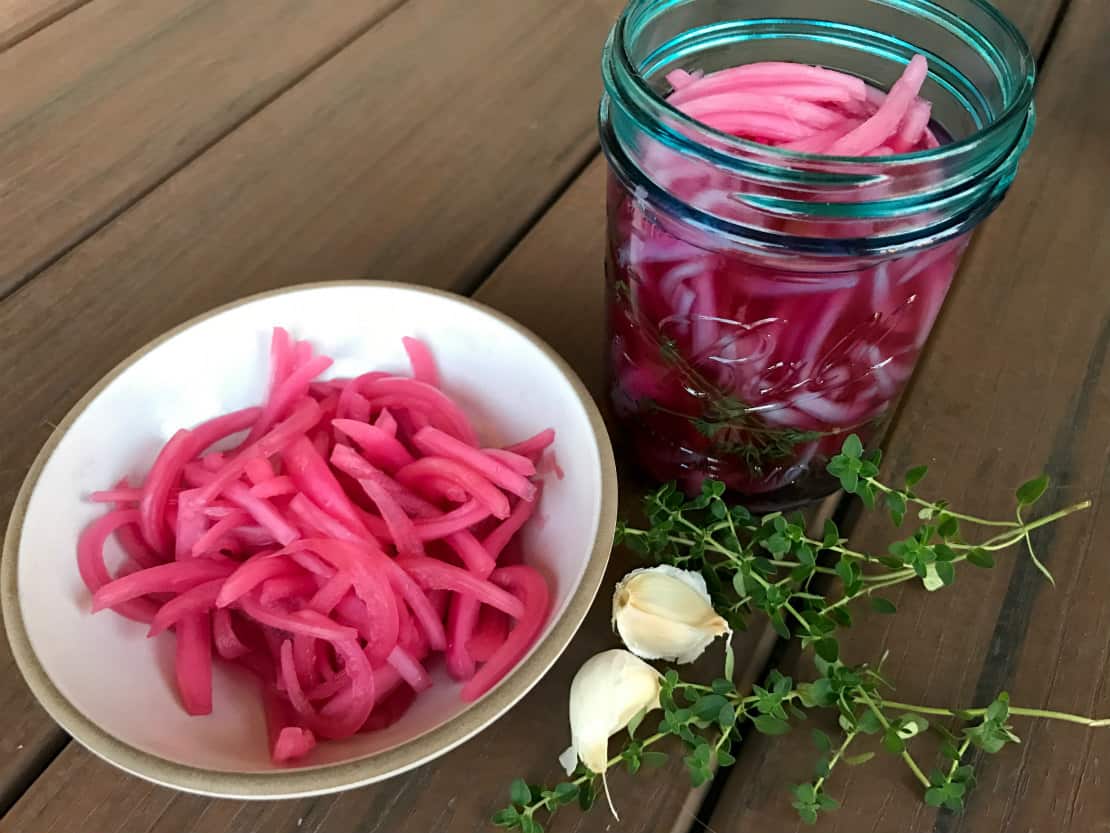 Enhance any recipe with these easy to make DIY Pickled Red Onions.
Ingredients
1 large red onion
1 garlic clove
3 tbs suger
1 tbs salt
1/2 tsp pepper
1.5 cups white wine vinegar
3 sprigs of thyme
Directions
Cut onion into thin slices
Place onion, thyme, and garlic clove in a medium sized mixing bowl
Add sugar, salt, and pepper to a small pot, add vinegar and stir until sugar and salt dissolve
Bring to a boil on medium-high heat
Pour over onion and let cool to room temp
Transfer contents from bowl to a mason jar and store for up to 4 weeks in the refrigerator
* Look closely at the onion – you'll see faint lines and those will help guide you when slicing them!
* Pickled onions can be served immediately but best enjoyed after being refrigerated for a few hours.
Check out more of my recipes here.
PIN IT!