This post may contain affiliate links which will not change your price but will share some commission. Please read my privacy policy.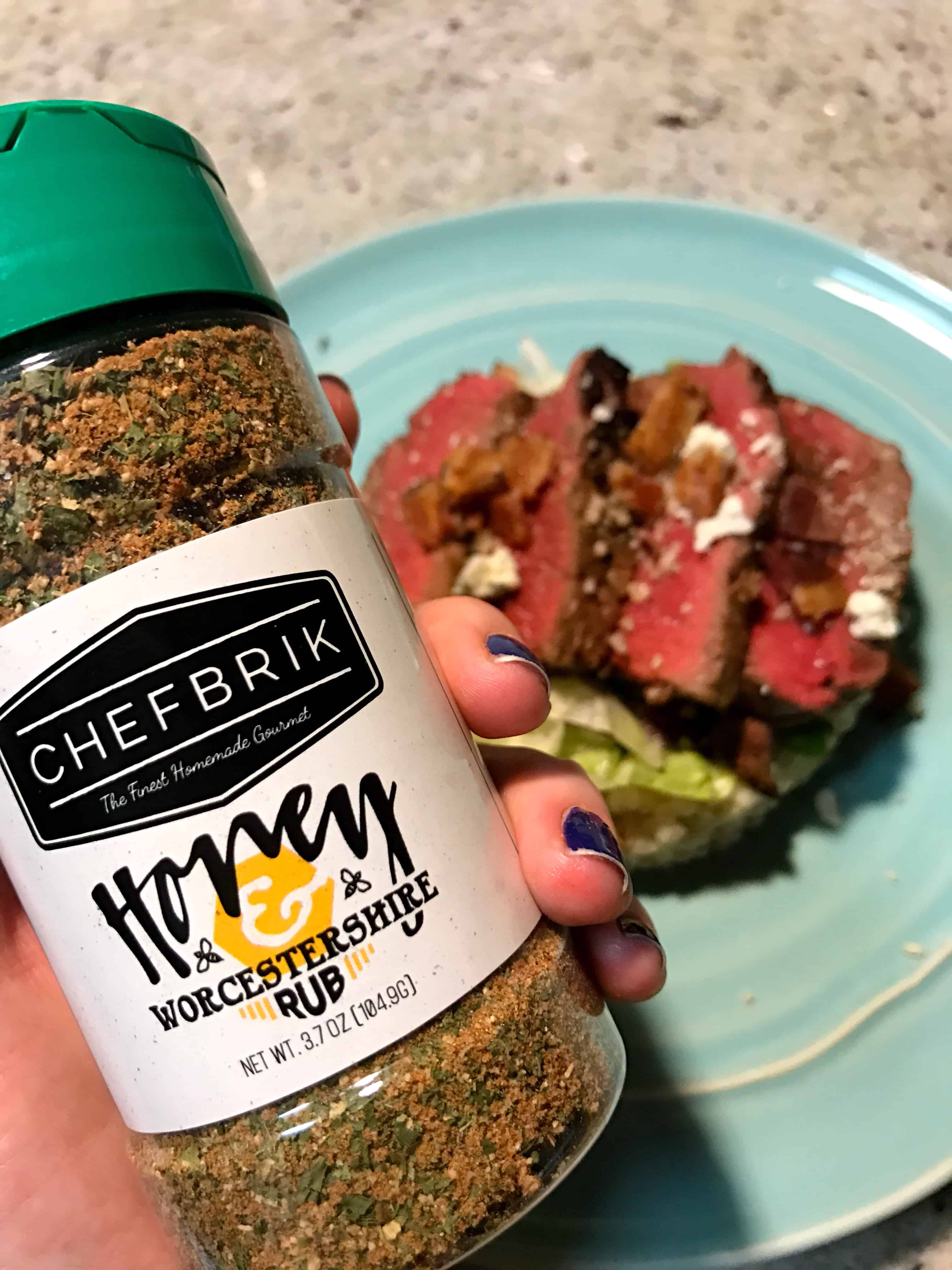 When making salads I always pick out all the good stuff, leave the lettuce, and oftentimes am still hungry. This time I decided to nix the bowl of lettuce and use one of my favorite filler foods…couscous!
I love this because it's different and I've never seen blue cheese & couscous together.
When Chef Brik sent me his collection of dry rubs, I knew exactly what I wanted to do with them. Since I don't eat meat often, I like to make sure it's special when I do.
For this dish, I used some of the best quality meat and cheese I could find at Whole Foods. Here's how:
Plate it fancy:
Place couscous down first, add lettuce, top with filet strips and finish with remaining bacon and blue cheese. Place tomatoes around the couscous and top with a salt and pepper.
This post was written by me on behalf of Chef Brik's signature rub collection. Although the products were a gift from Chef Brik, all thoughts and opinions are my own.