This post may contain affiliate links which will not change your price but will share some commission. Please read my privacy policy.
Eating smarter doesn't meant you have to eat boring foods. Kraft Fruitlove Spoonable Smoothie Bowls are full of flavor and perfect after a workout!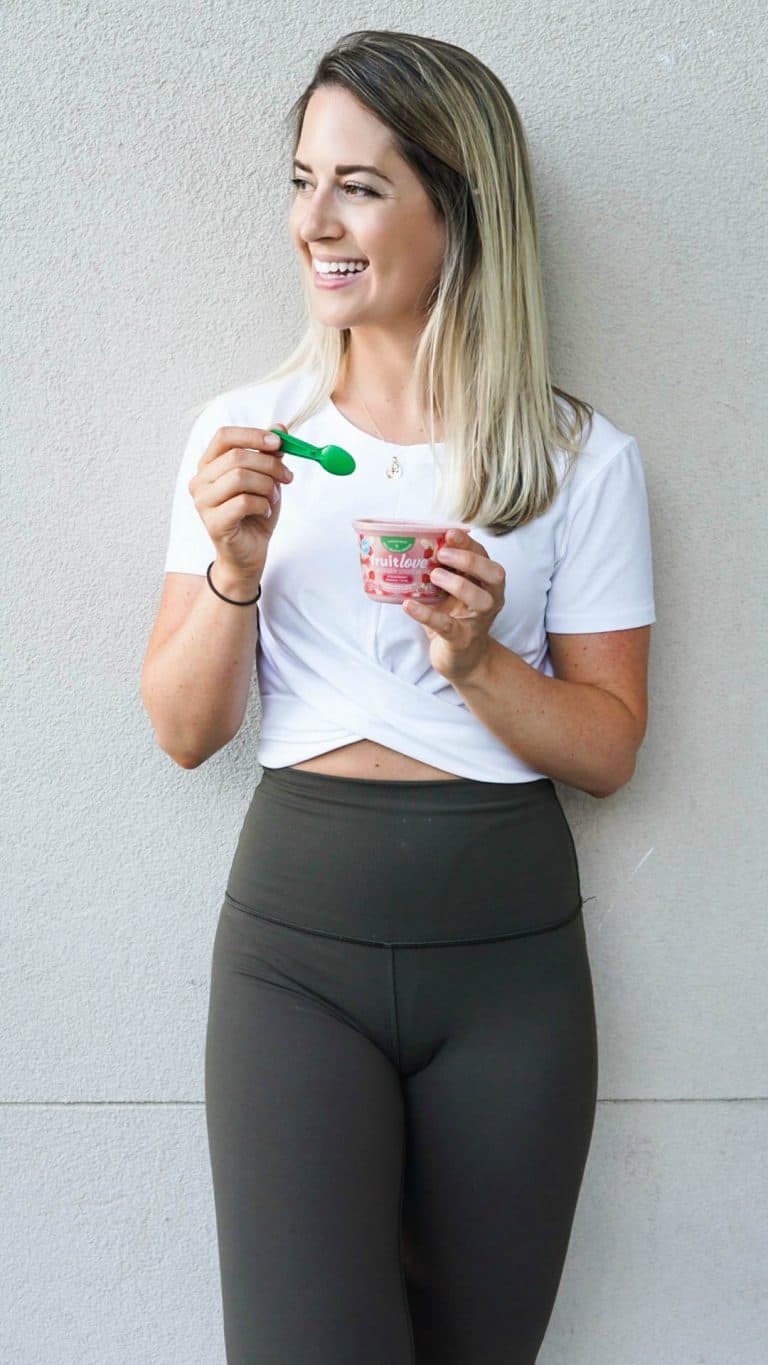 This post was developed in paid partnership with Fruitlove. Thank you for being supportive of me working with brands I use and love!
After the gym, I'm usually in a rush to get home, shower, and begin my day. There's not a lot of time for anything in between all that.
I often find myself grabbing a banana or some other random fruit and calling it "breakfast." It doesn't have all the vitamins and nutrients I need, but it's enough to get me through the next couple of hours before lunch.
When I discovered Fruitlove Spoonable Smoothies, I was thrilled. I love smoothies, but making them at home is an extra 10 minutes that I don't always have in the morning. Same with going out for one. Plus, that can get expensive.
Fruitlove Spoonable Smoothie Cups have been on my weekly grocery list since I discovered them a few months ago. While shopping at Safeway, I can easily grab a few smoothie cups and know that I'll have breakfast/post-workout snacks for the week.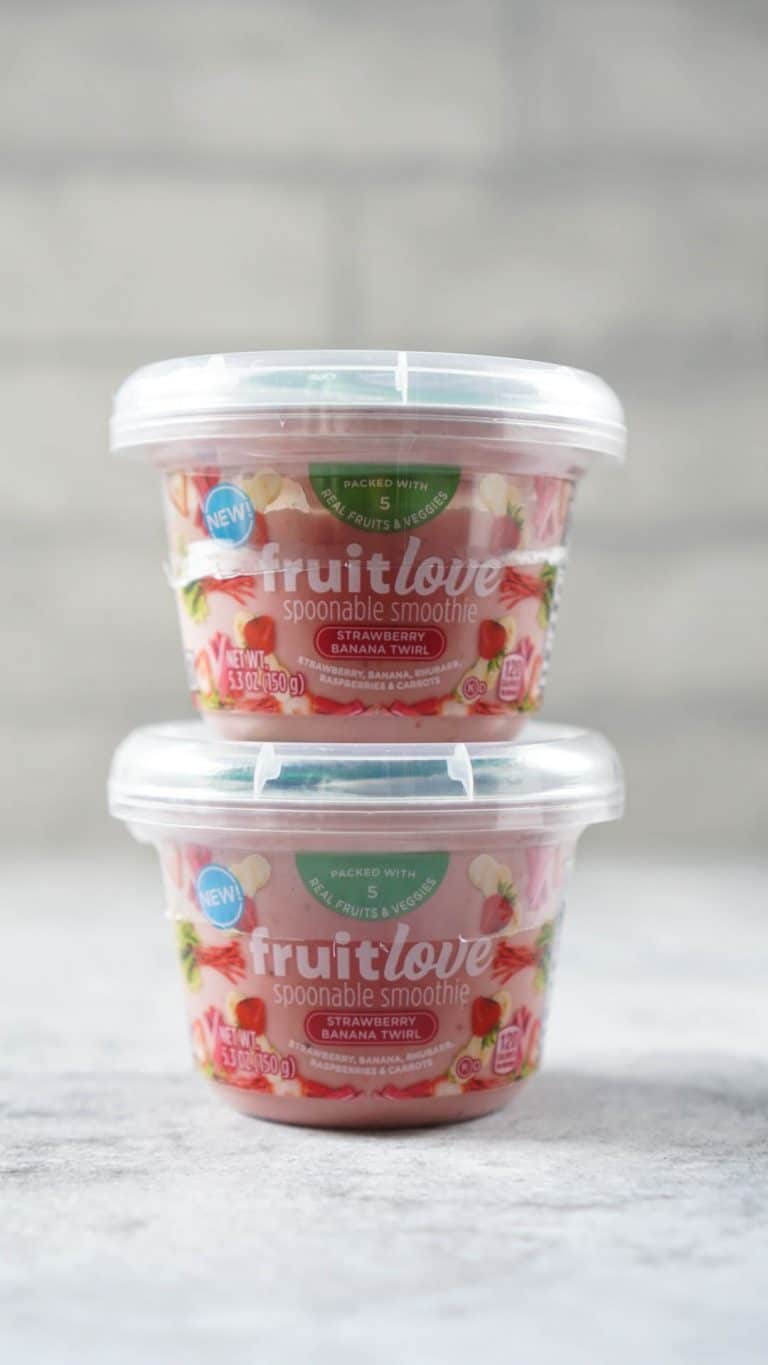 They're sold individually, which is awesome because you can make sure you have one for each day of the week.
I always check the Safeway app for deals before making my grocery list. It's so convenient because you can easily save coupons for weekly shopping. It's the new way to clip coupons!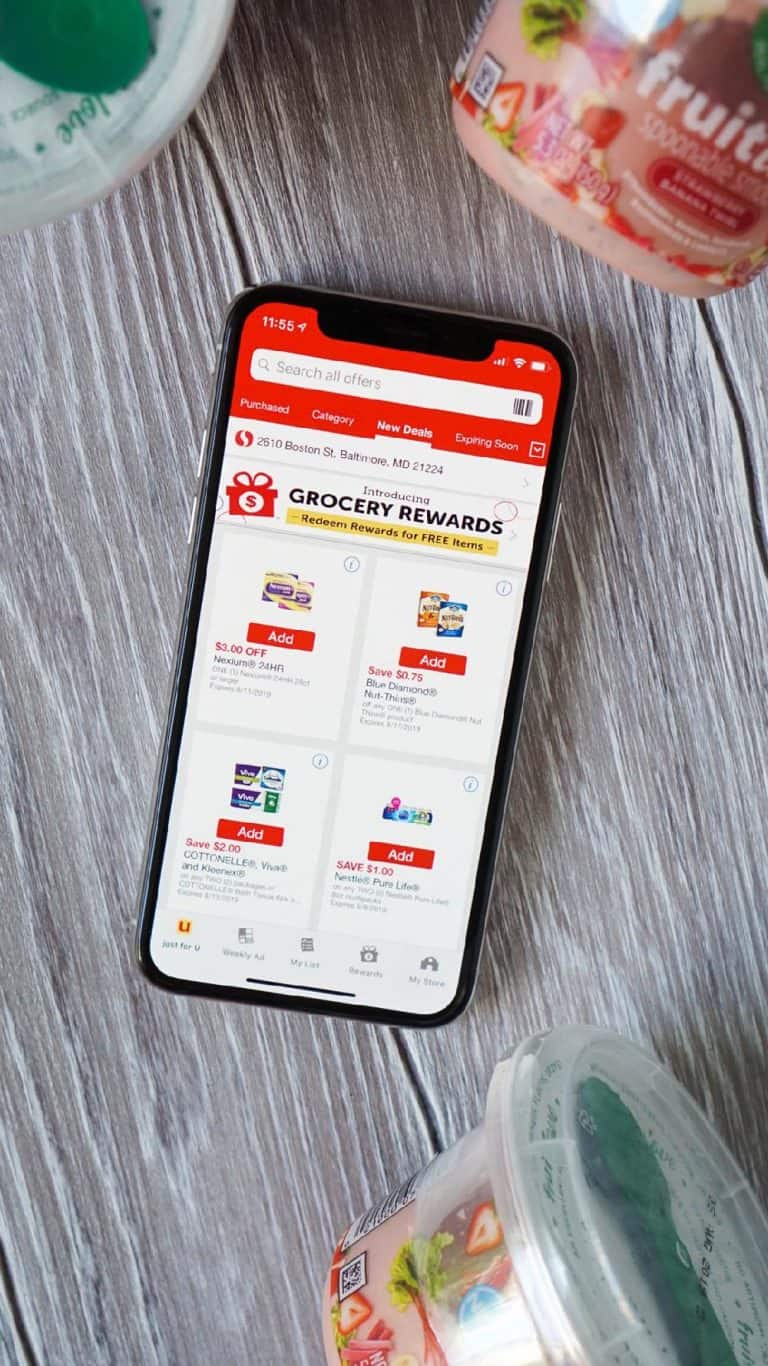 What does it mean to "eat smarter"?
For me, it's all about balance and making smarter choices. I balance my workout routine with food that I can feel good about eating. Everything I do in life comes back to balance.
Don't get me wrong, I totally indulge once in a while too! After my birthday, you can find me eating cake for breakfast for a week.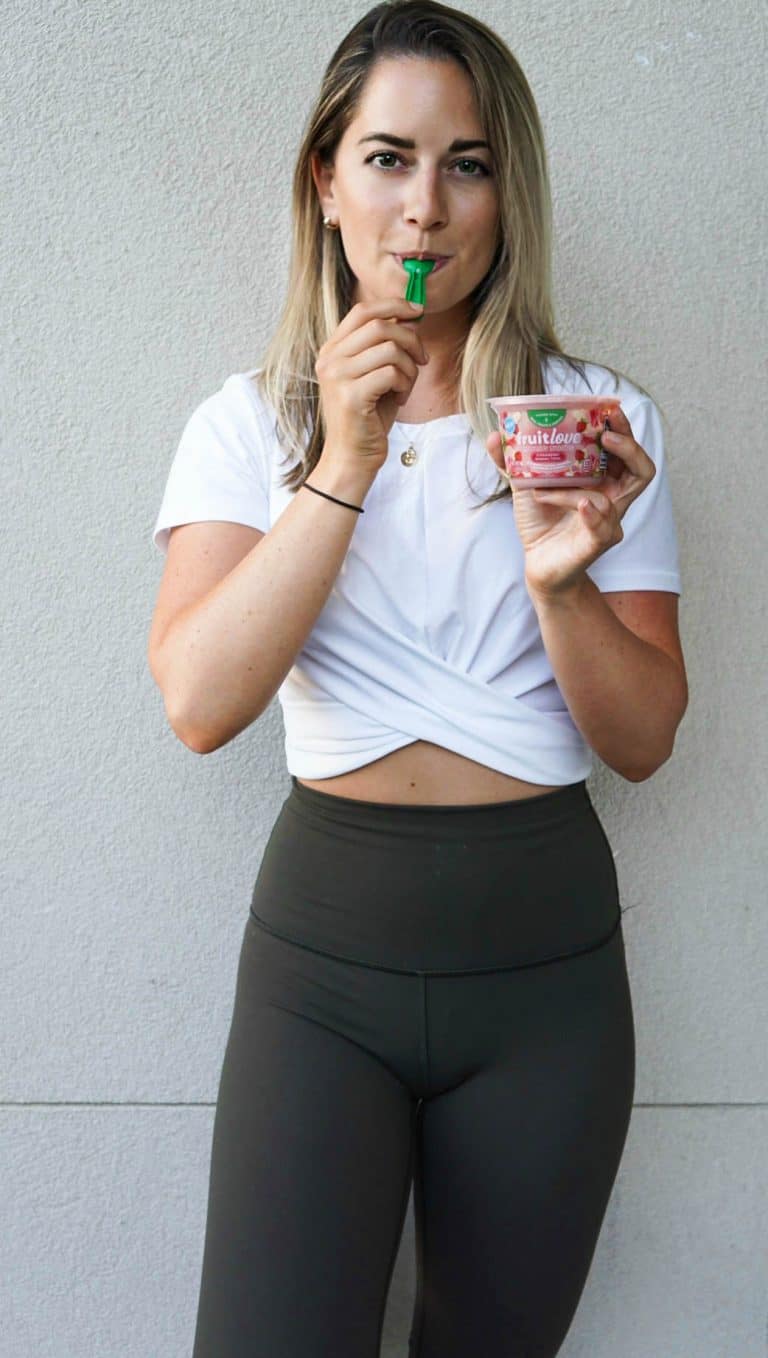 If I know I'm going to have a big, indulgent dinner like carbonara from my favorite Italian restaurant, I'll make sure I go for a run or do some type of workout in the morning.
I also make sure I'm opting for the smarter and lighter food choices throughout the day. After my morning workout, I'll grab a Fruitlove spoonable smoothie and for lunch, I'll make something quick, like these Green Goddess Salmon Bowls or this Toasted Farro Salad With Chicken.
My weekly routine
"I want to eat smarter, but I don't have the time" I hear this a lot. So many people are under the impression that eating smarter is time consuming.
News flash: it's not as time consuming as you might think, and there are ways around slaving over the stove for several hours!
Each week, I save time by meal prepping and finding smarter snacks or meal substitutions. You can check out my full guide to meal prepping here. (link to meal prep guide) It's completely free and has 9 delicious, time-saving recipes!
I like to meal prep enough on Sunday to last me through Wednesday. Then, I cook dinner on Wednesday night with enough leftovers to have on Thursday and Friday.
Dinner is my favorite time to indulge so throughout the day, I like to eat light with small meals and nutritious snacks.
Eating smarter doesn't mean you have to eliminate all the things you love, sacrifice flavor, and walk around hangry AF.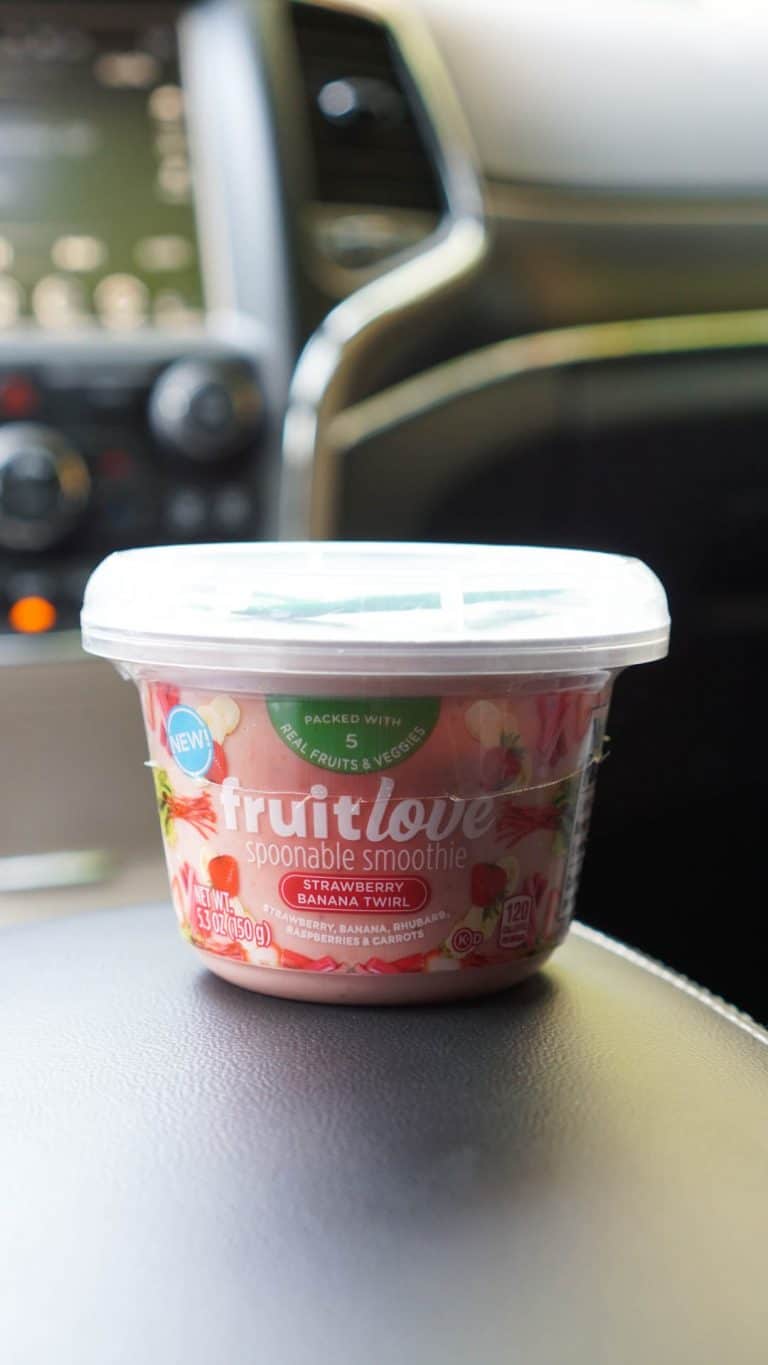 I am constantly on the go, whether it's driving to and from the gym, running errands, or working. Since I prefer eating several small meals throughout the day, I'll often throw a Fruitlove Smoothie Cup in my bag to eat in the car.
They're the best snack to throw in your gym bag because they have a lid and come with the cutest spoon! Depending on how long your workout is, you might want to pack a mini icepack to keep it cold.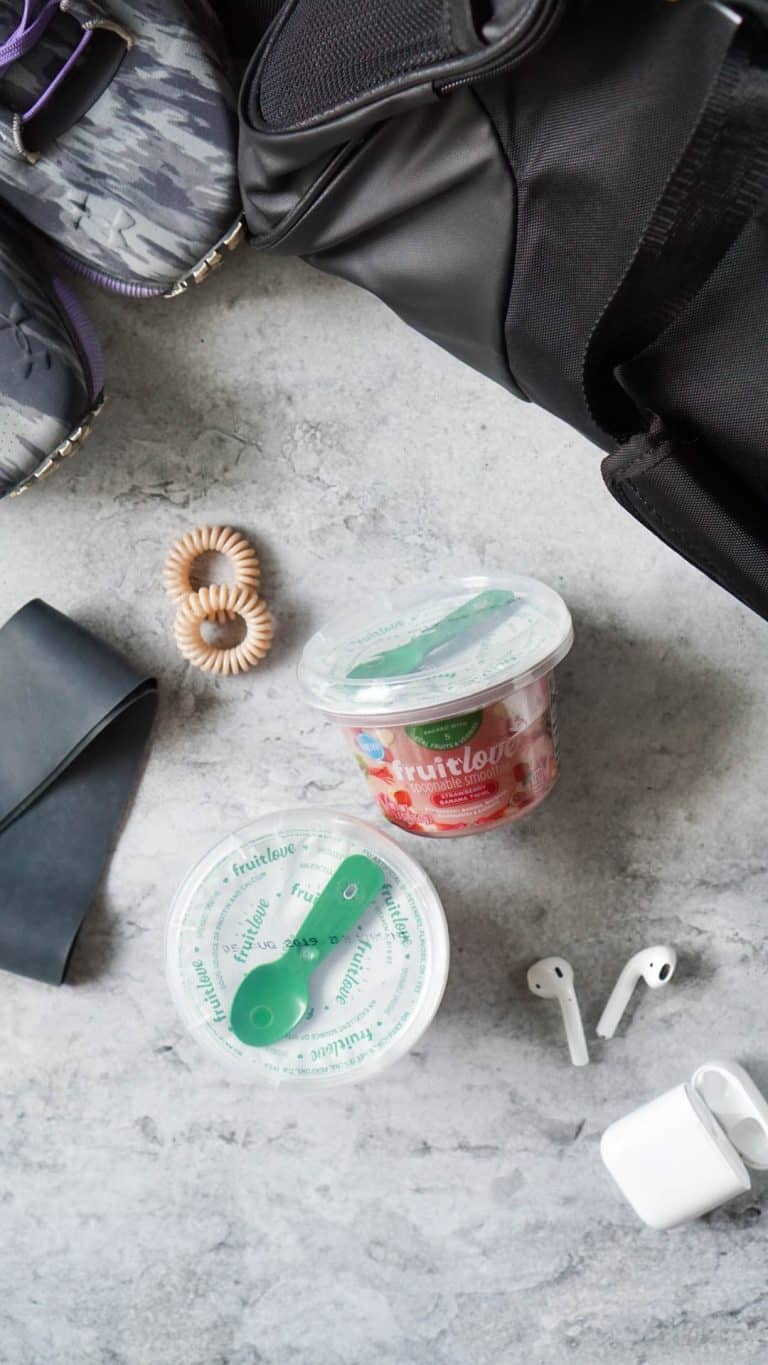 Kraft Fruitlove Smoothie Cups are nutritious and delicious
These spoonable smoothie cups are one of the many ways I save on time while still making smarter choices.
Strawberry Banana Twirl is my go-to flavor. It's not your average strawberry banana smoothie flavor though. Rhubarb, raspberries and carrots are blended with strawberries, bananas, and Greek yogurt for a thick and creamy spoonable smoothie.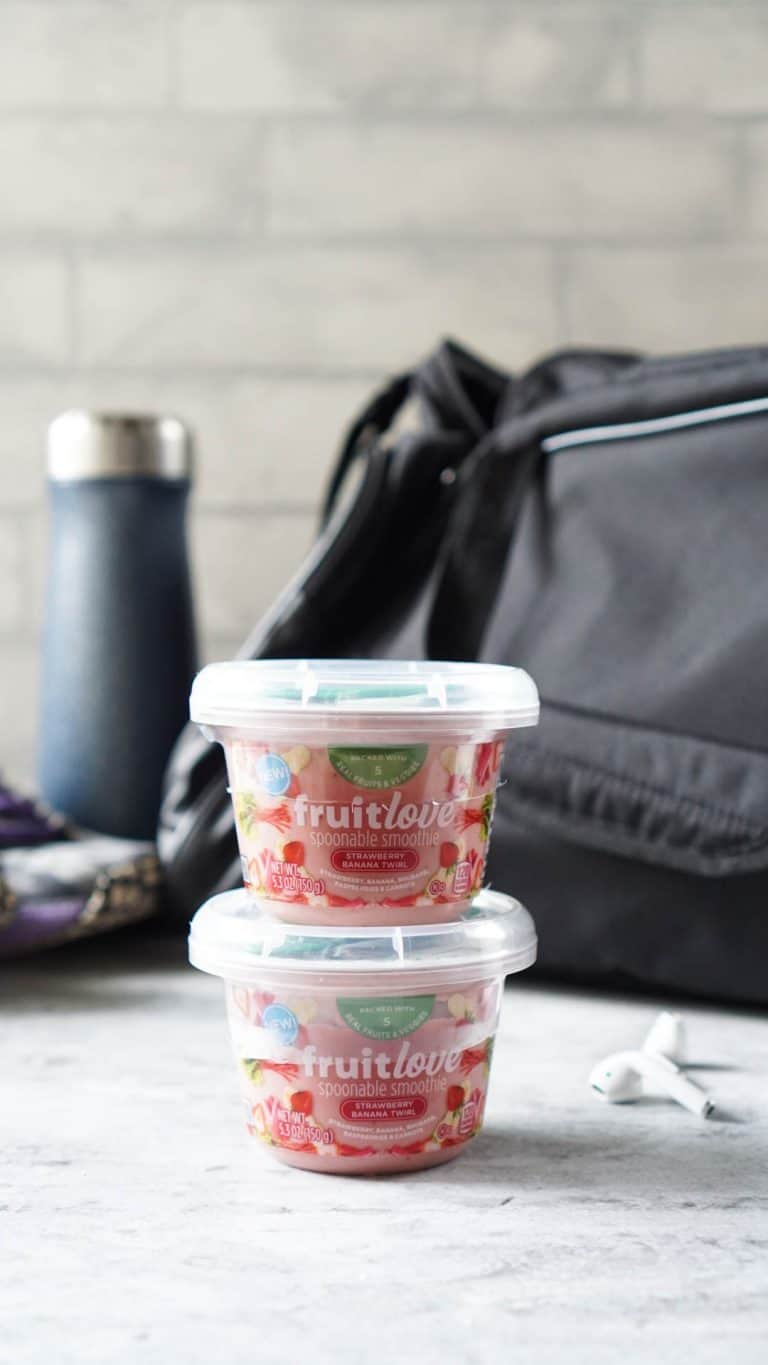 Fruitlove smoothie cups are packed with three to six real fruits and veggies a great source of protein and calcium and an excellent source of vitamins A, B1, and B3. They have all the benefits of a smoothie, packaged in the convenience of a spoonable yogurt cup.
Safeway carries four other delicious flavors you can try: Harvest Berry Blend, Mango Medley, Pineapple Coconut Bliss, and Blueberry Dream.
Check out more details on their website and head to your local Safeway to try them all!
Want to see my other favorite Safeway products? Check them out here.