This post may contain affiliate links which will not change your price but will share some commission. Please read my privacy policy.
Meal prepping is tough, it's a lot of work and definitely takes up a lot of room in the fridge!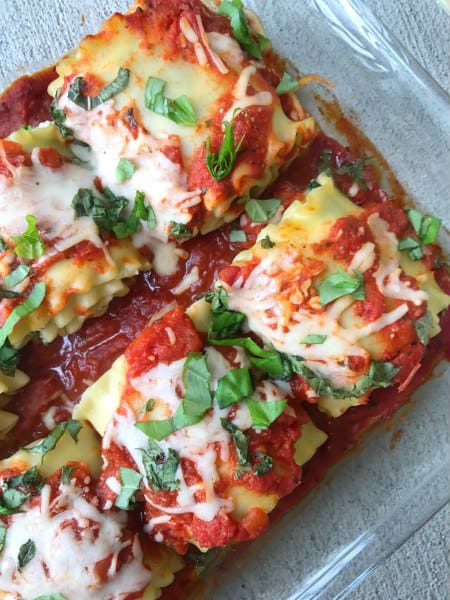 BUT it's totally worth it. It saves you a lot of time that you don't have during the week and saves a lot of cash money…which means hello cute new shoes!
These Spinach & Ricotta Lasagna Rolls are perfect for those of you who are just getting into the meal prep groove.
I'm not a picky eater but I am definitely picky when it comes to leftovers and eating the same thing over and over.
I enjoy eating food with lots of flavor but it can be tough to find easy meal prep recipes that are bursting with flavor. So I'm on a mission to create meals that aren't boring.
With that being said, welcome to my Meal Prep That Doesn't Suck series!
I'm kicking it off with this awesome and healthy recipe I found from SkinnyTaste. She's amazing and gives me so many fun ideas.
You can spice this up a little by adding mushrooms, onions, or chicken!
Servings: 5
Difficulty: easy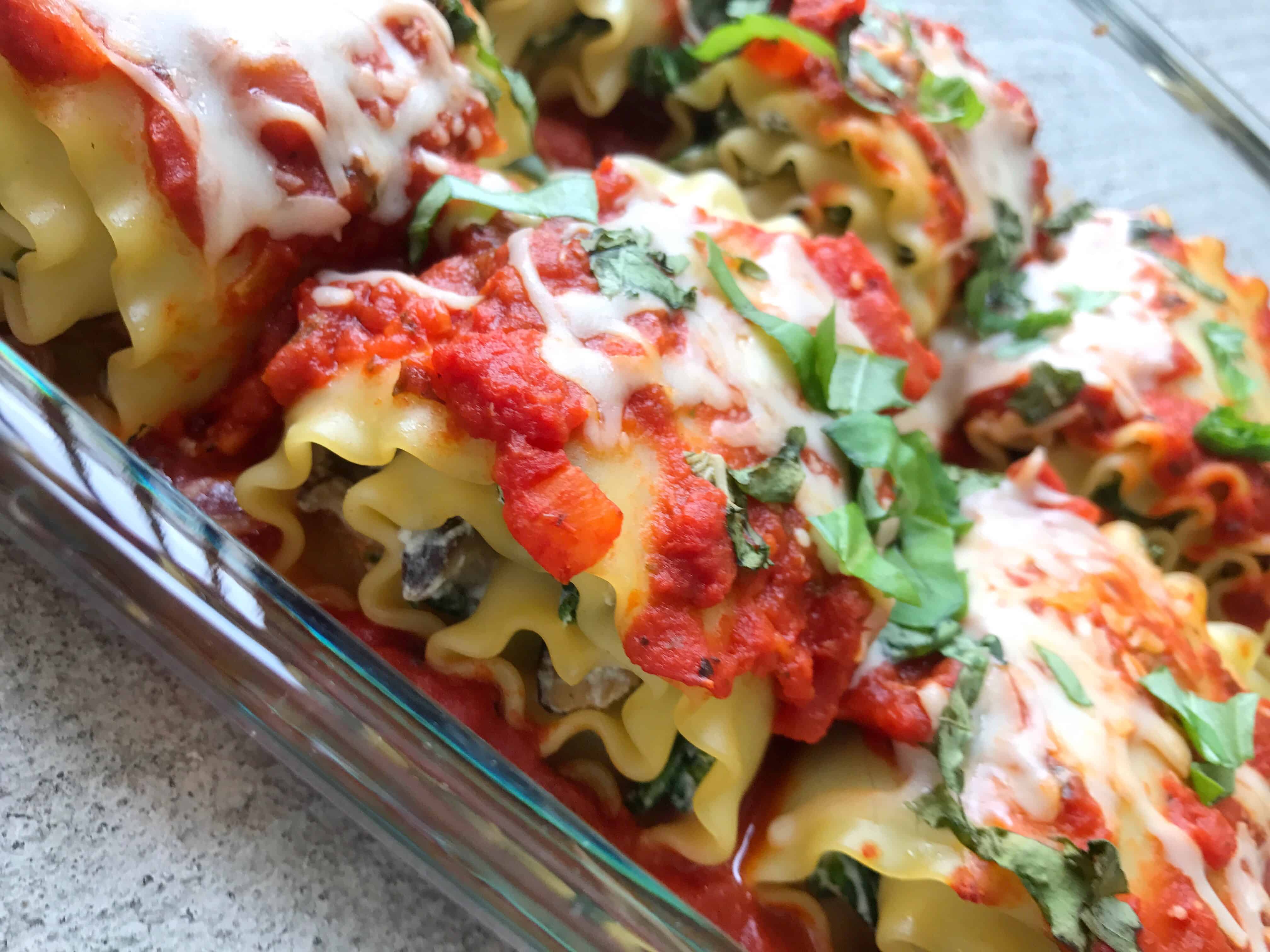 Healthy Spinach and Ricotta Lasagna Rolls
Ingredients
10 lasagna noodles, cooked
10 oz frozen chopped spinach, thawed and completely drained
15 oz fat free ricotta cheese
1/2 cup grated Parmesan cheese
1 large egg
salt and fresh pepper
2 cups tomato basil sauce
3 oz part skim mozzarella cheese, shredded
Directions
Preheat oven to 350°
Combine spinach, ricotta, Parmesan, egg, salt and pepper in a medium bowl.
Spread about 1 cup sauce on the bottom of a 9 x 12 baking dish.
Place a piece of wax paper on the counter and lay out lasagna noodles. Make sure noodles are dry.
Spread 1/3 cup of ricotta evenly over noodle.
Roll carefully and place seam side down onto the baking dish. Repeat with remaining noodles.
Spread sauce over the noodles in the baking dish and top each one with 1 tbsp mozzarella cheese.
Put foil over baking dish and bake for 40 minutes, or until cheese melts.
* Two of these usually fill me up!
PIN IT!