This post may contain affiliate links which will not change your price but will share some commission. Please read my privacy policy.
Meal prepping is tough, it's a lot of work and definitely takes up a lot of room in the fridge!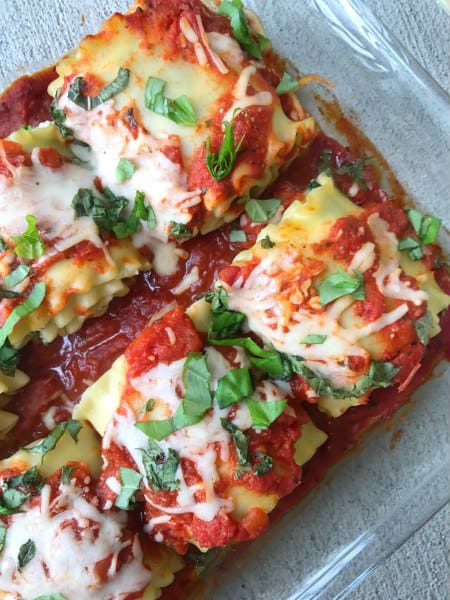 BUT it's totally worth it. It saves you a lot of time that you don't have during the week and saves a lot of cash money…which means hello cute new shoes!
These Spinach & Ricotta Lasagna Rolls are perfect for those of you who are just getting into the meal prep groove.
I'm not a picky eater but I am definitely picky when it comes to leftovers and eating the same thing over and over.
I enjoy eating food with lots of flavor but it can be tough to find easy meal prep recipes that are bursting with flavor. So I'm on a mission to create meals that aren't boring.
With that being said, welcome to my Meal Prep That Doesn't Suck series!
I'm kicking it off with this awesome and healthy recipe I found from SkinnyTaste. She's amazing and gives me so many fun ideas.
You can spice this up a little by adding mushrooms, onions, or chicken!
PIN IT!