Slow cooker recipes are so in right now. And with good reason! I mean, what's not to love about a meal that doesn't need to be tended to the entire time it's cooking?
If you have a programmable slow cooker
, you won't need to worry about the chicken overcooking.
Anything made in a slow cooker comes out packed with flavor because it all the ingredients sits together for hours and slowly meld together; really locking in that flavor!
This recipe takes 10 minutes to prep and only uses four ingredients. Clean up is quick and easy, and this pulled chicken is something the whole family will love.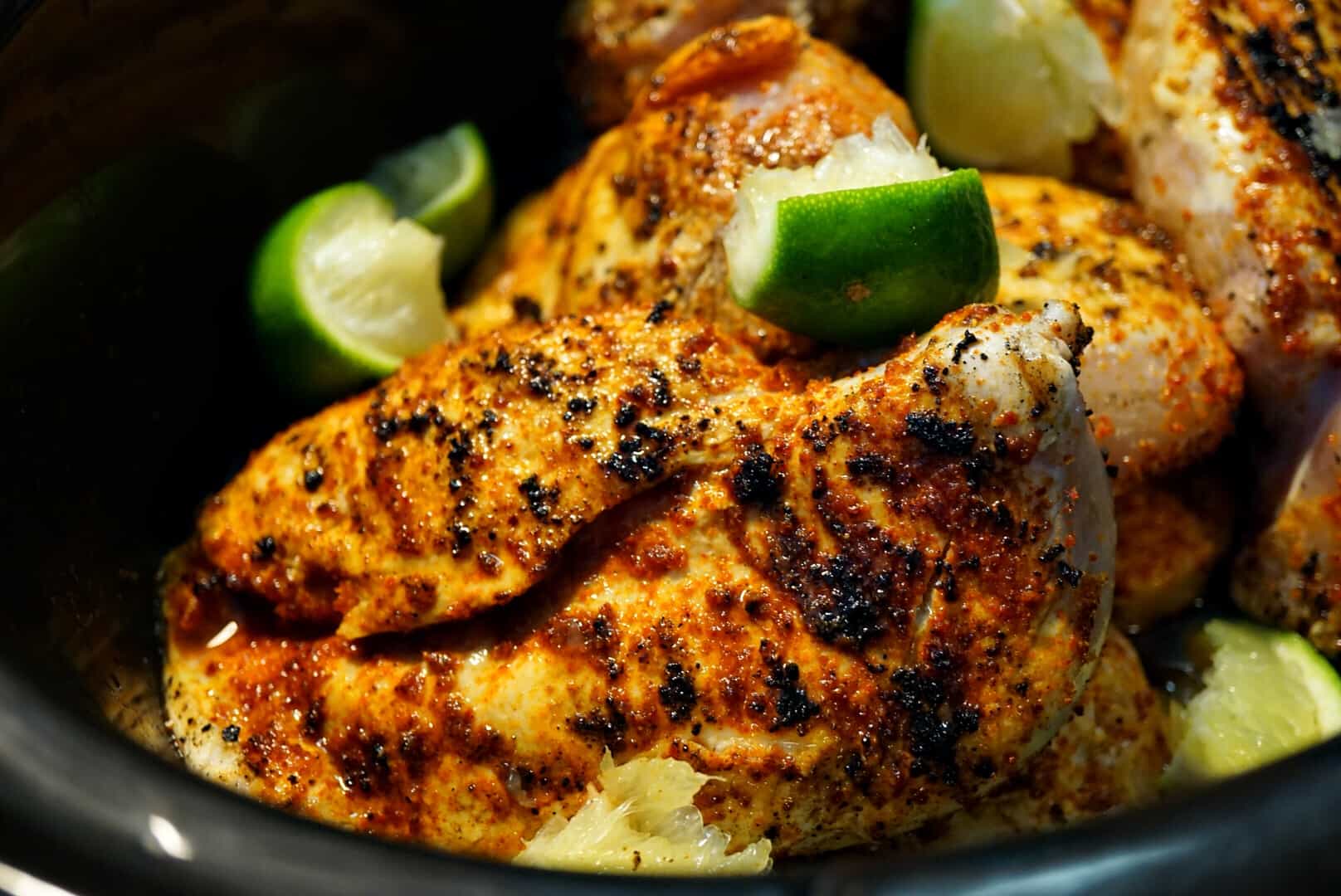 This Chili Lime Pulled Chicken is perfect for sandwiches, meal preps, salads, and even by itself. Last week I added it to the Chili Lime Pulled Chicken Bowl Meal Prep and ate it every day for a week! (That's how you know it's good).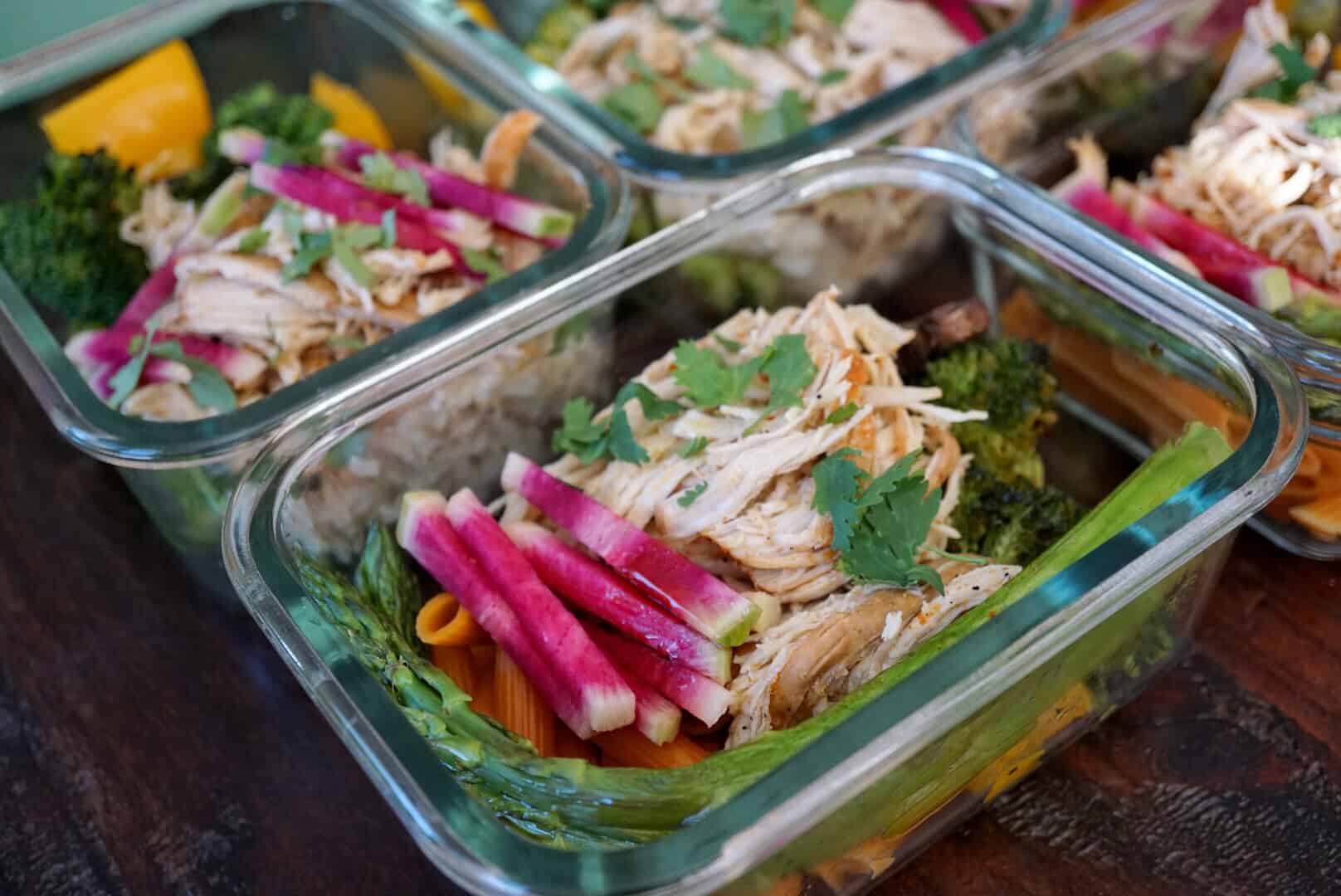 SEARiously lock in the flavor by searing the chicken on a cast iron skillet
for about a minute on each side before placing in the slow cooker.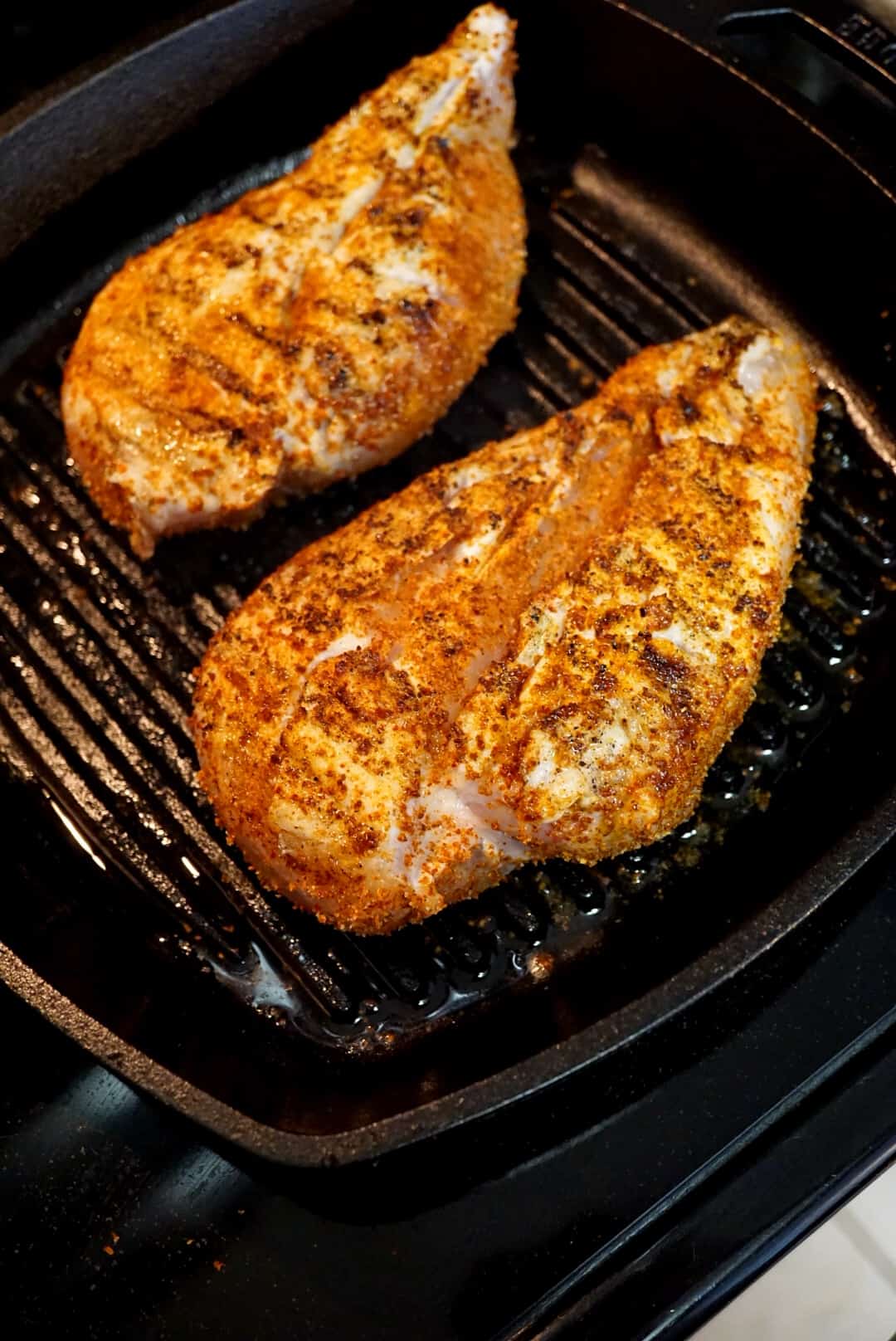 After 5 hours, the chicken is so tender it practically falls apart — making shredding simple and quick.
Despite what the time stamp on the recipe below says, this Slow Cooker Chili Lime Pulled Chicken is quick to make. The total prep time for this recipe is about 10 minutes. Let the slow cooker work its magic for a couple hours
Servings: 5
Difficulty: easy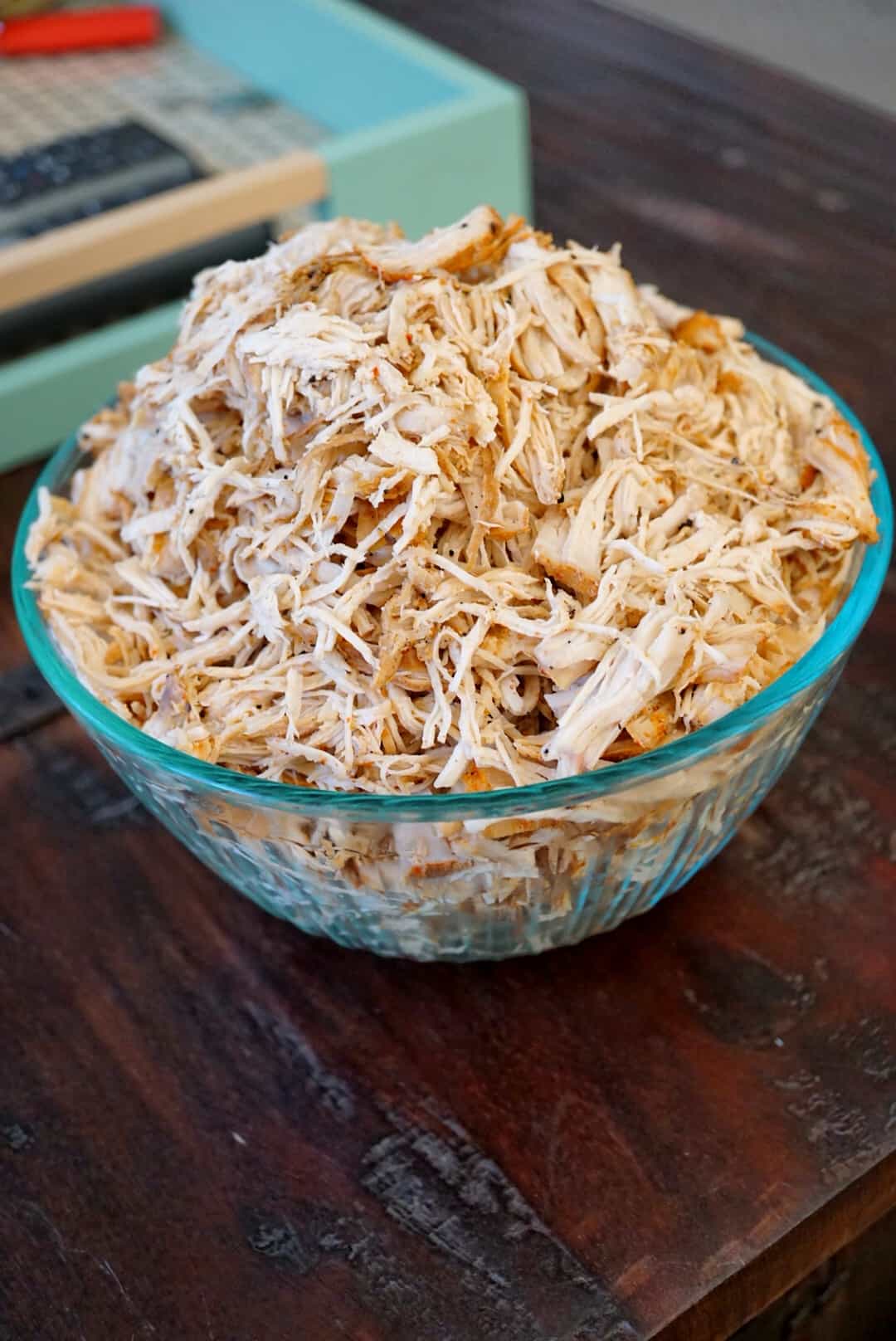 Slow cooker chili lime pulled chicken
Directions
Place chicken in a large bowl and toss with chili lime seasoning, making sure chicken is completely covered. If you can see chicken, add more seasoning!
Heat a 10" cast iron skillet on medium-high heat and sear chicken for 1 minute on each side.
Transfer to slow cooker and add chicken broth. Squeeze the juice of 1.5 limes and place limes in slow cooker. Cook for 5 hours on low.
When chicken is ready, remove from slow cooker and shred with a fork. For extra flavor, toss chicken back in the slow cooker with juices, then transfer to a large bowl.
Squeeze remaining lime over chicken.
Check out more of my recipes here.
Want to try this Slow Cooker Chili Lime Pulled Chicken?
PIN IT to your chicken, dinner, or slow cooker recipes board to save it for later!
Find me on Pinterest for more great recipes. I'm always pinning!