This post may contain affiliate links which will not change your price but will share some commission. Please read my privacy policy.
A guide with 13 fun things to do in Nashville, TN while you're visiting! From places to eat and sites to see, this guide lists the best spots in Nashville!
Nashville stole a piece of my heart. It's like no other city I've ever visited. It's a big city with a small-town feel and lots to see and do. A lot of people think cowboy hats, boots, and country music when they hear "Nashvilleâ€. Well, Nashville is all that and MORE! It has an eclectic music scene featuring all genres, not just country.
Whether you're drawn to the 24/7 live music or unlimited beer and whiskey on Broadway, there's plenty here for you in Nashville.
My visit to Nashville was a quick one, as I wasn't there for my own pleasure, but for a family member's birthday. AKA I wasn't exactly steering the ship here. BUT we had a great time. So I did the best I could to pull together this guide of some fun things to do in Nashville, TN.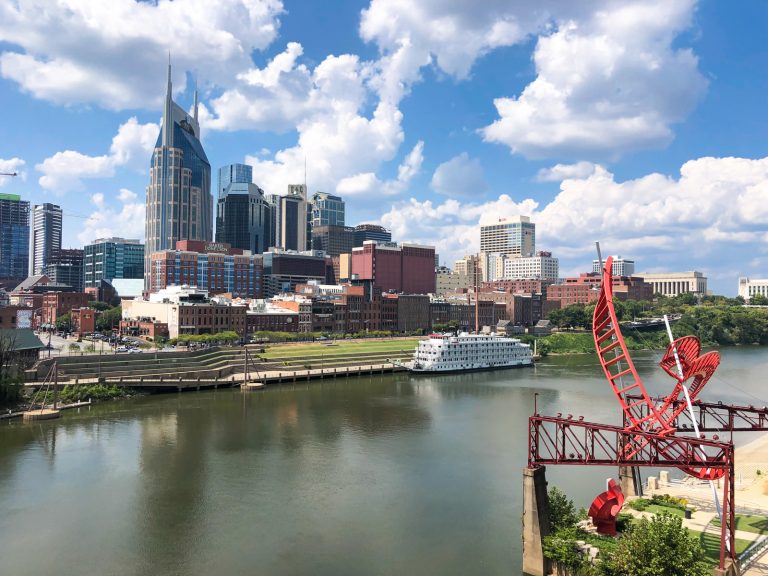 Test your heat tolerance with a Hattie B's fried chicken sandwich
You can't go wrong with fried chicken when you're in Nashville. Hattie B's is one of those spots that has a longggg line. Is it worth it? I say yes, the locals I asked said no.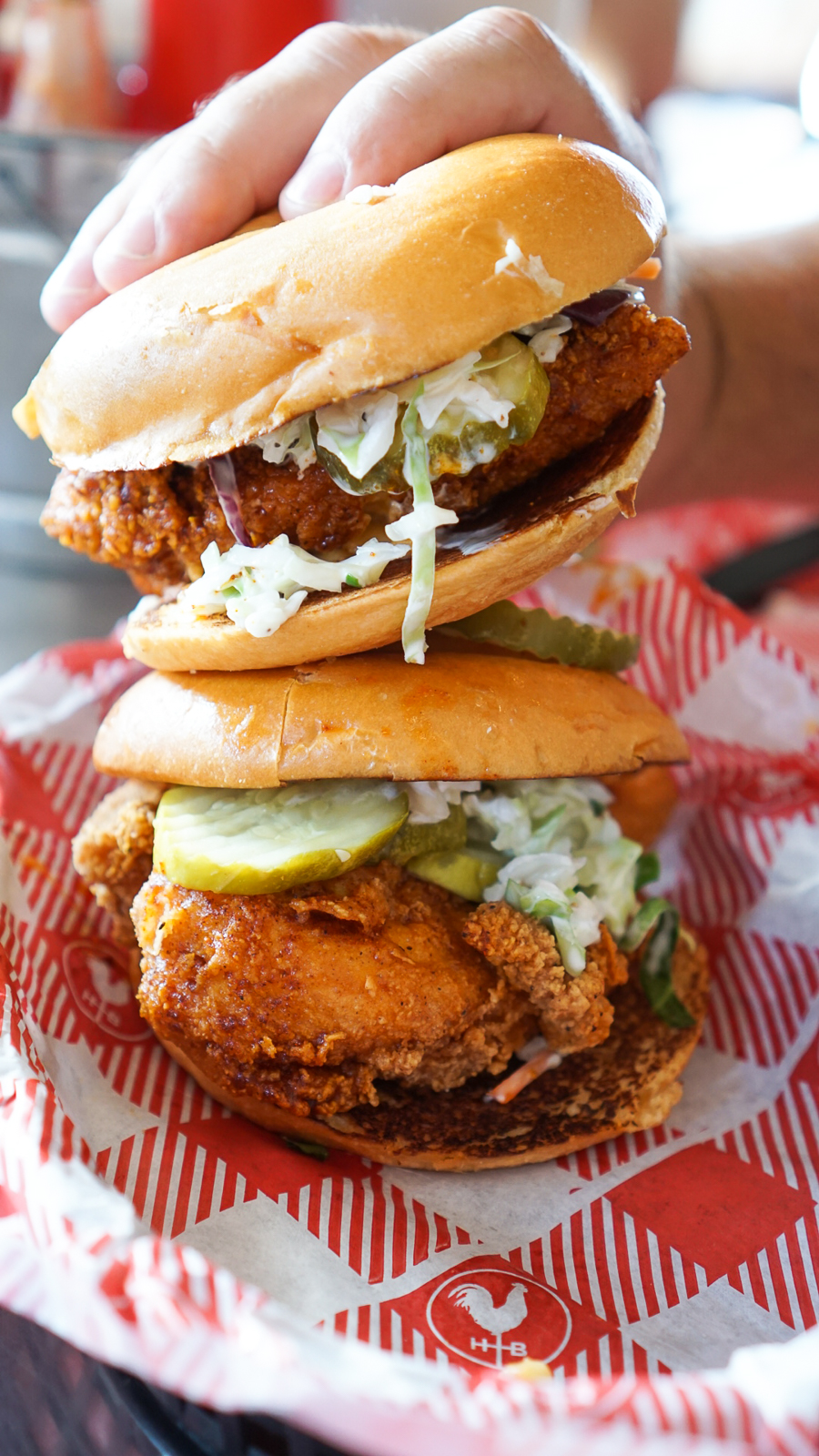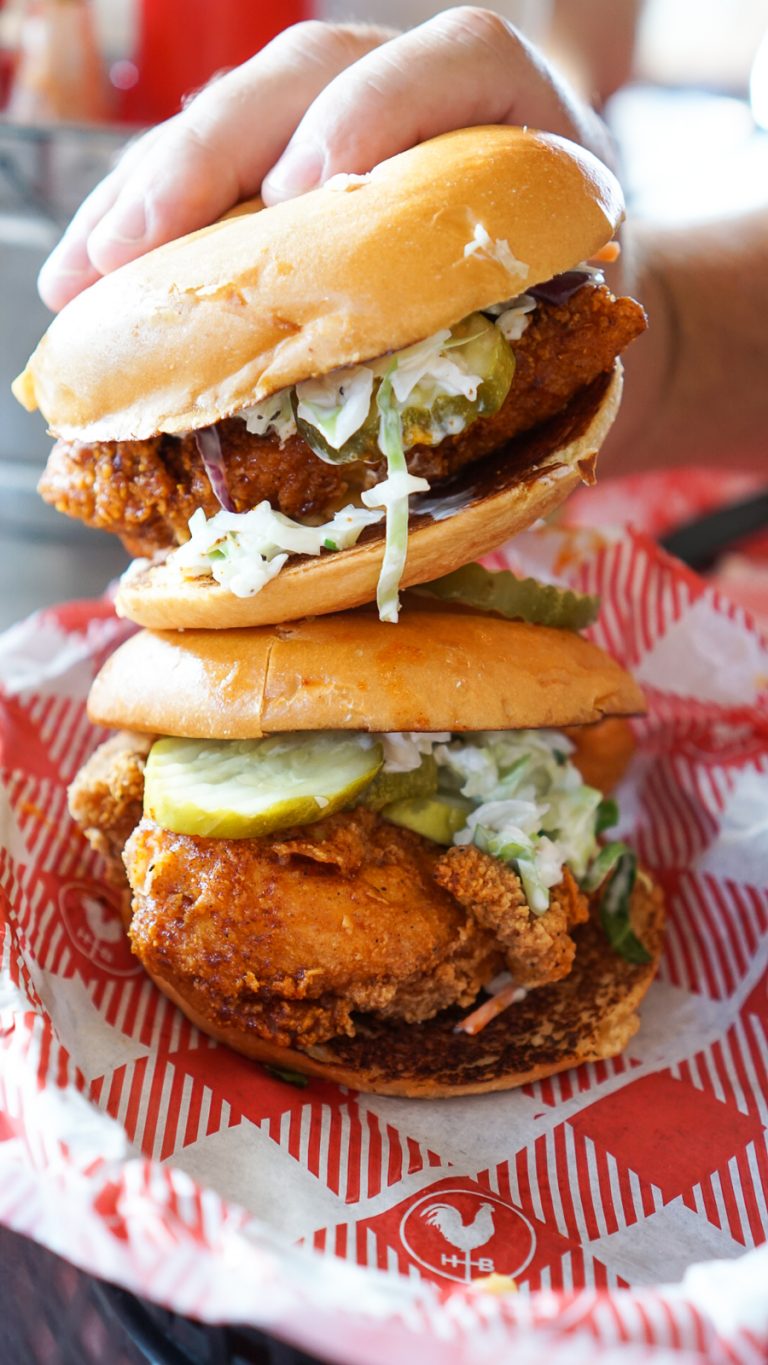 That's understandable though, as a local, I'm not waiting in line for anything on a Saturday. I've got things to do and places to be!
On vacation, I'll wait in a 30 minute line for some good eats. While in Nashville, we were in a group of 4 so while 2 people waited in line, the other 2 walked around and explored the city.
I really enjoyed my sandwich here, but IMO it's hard to f@*k up a fried chicken sandwich. They have SIX levels of heat ranging from southern to shut the cluck up. We watched some people try to conquer the hottest level and it was not pretty. Mind you, it was over 100F and most of the tables are outside!
Take a walk over the pedestrian bridge
For a bird's eye view of Nashville, take a stroll over the pedestrian bridge. You can see the Nissan stadium where the Tennessee Titans' play.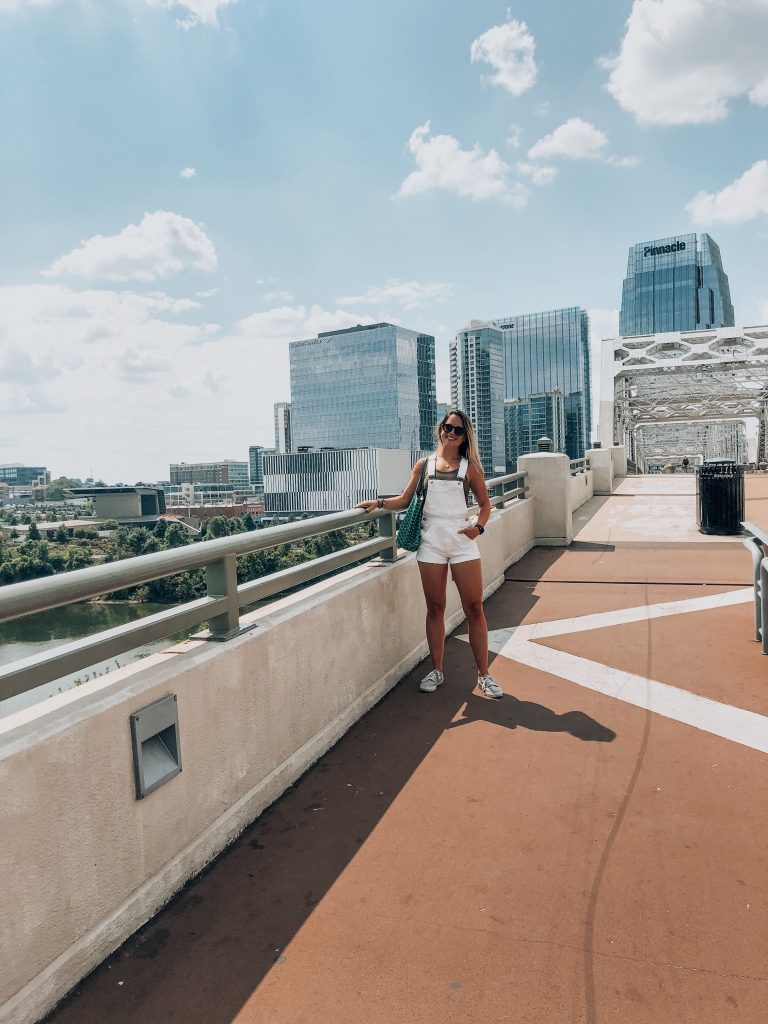 Obviously there are plenty of photo ops on the bridge with the intricate structure of the bridge, plenty of natural light, and the city makes a stunning background!
Moonshine flights at Ole Smoky Distillery
Moonshine is a high alcohol proof liquor and Ole Smoky has over 15 flavors to choose from! You can even do a flight to taste the 10 flavors they have on tap, plus a full sized beer for only $10. That's a hell of a deal if you ask me!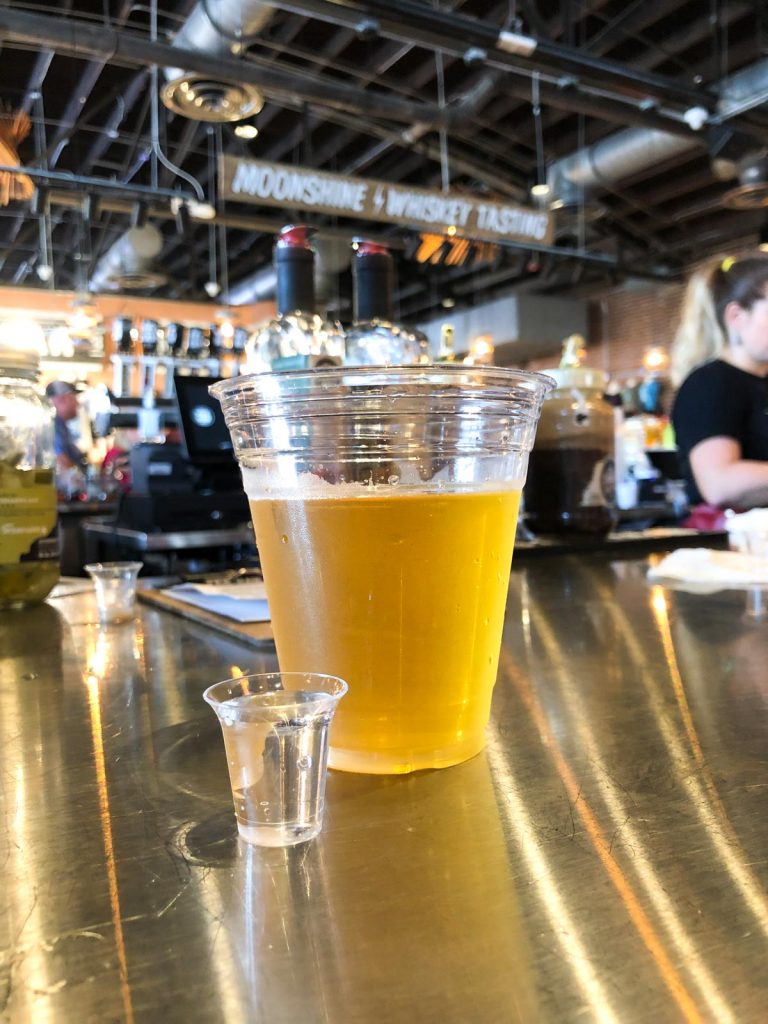 The distillery is a great place to spend a few hours hanging out. There's games out back, a taco stand, and plenty to drink. And of course, there is a big stage with live music!
Take in all that Broadway has to offer
You must take a walk down broadway if you're in Nashville! It's essentially the Vegas strip of country music. Probably where Nashville gets its nickname, Nashvegas. Each bar you walk by has country music blaring through the open windows, trying to draw people in.
This street is poppin' at night you'll see one bachelor/bachelorette party after the next and plenty of live music pouring out the open windows of each bar.
Grab a bite to eat at City House
City House is a buzzing Italian spot serves pizza, pasta & house-made sausage that's made with Southern ingredients & flair. It's located in a neighborhood area, away from all the hustle and bustle of downtown Nashville. We particularly liked this restaurant because it had a cozy atmosphere, there was no line, and the food was incredible.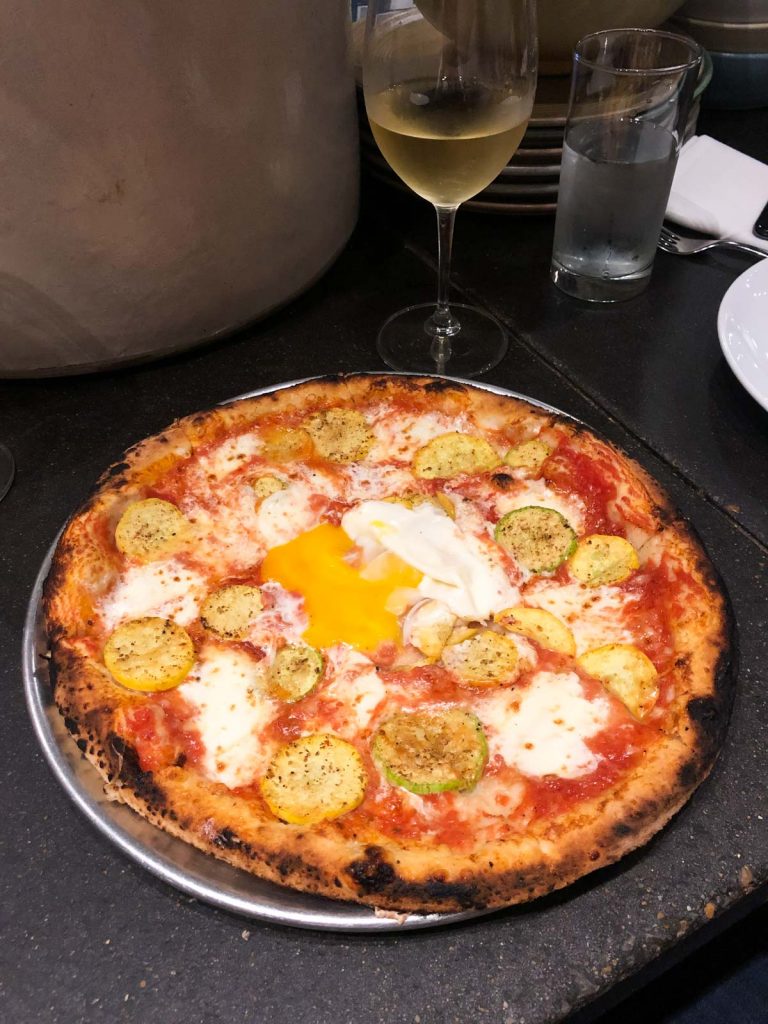 Take an Instagram worthy photo at Legendairy Milkshake Bar
Full disclosure: the milkshakes here are not as tasty as they look, but if you're looking for something super gram-worthy, this is the spot to be! You can choose from their extensive menu of milkshakes or build your own legendary creation.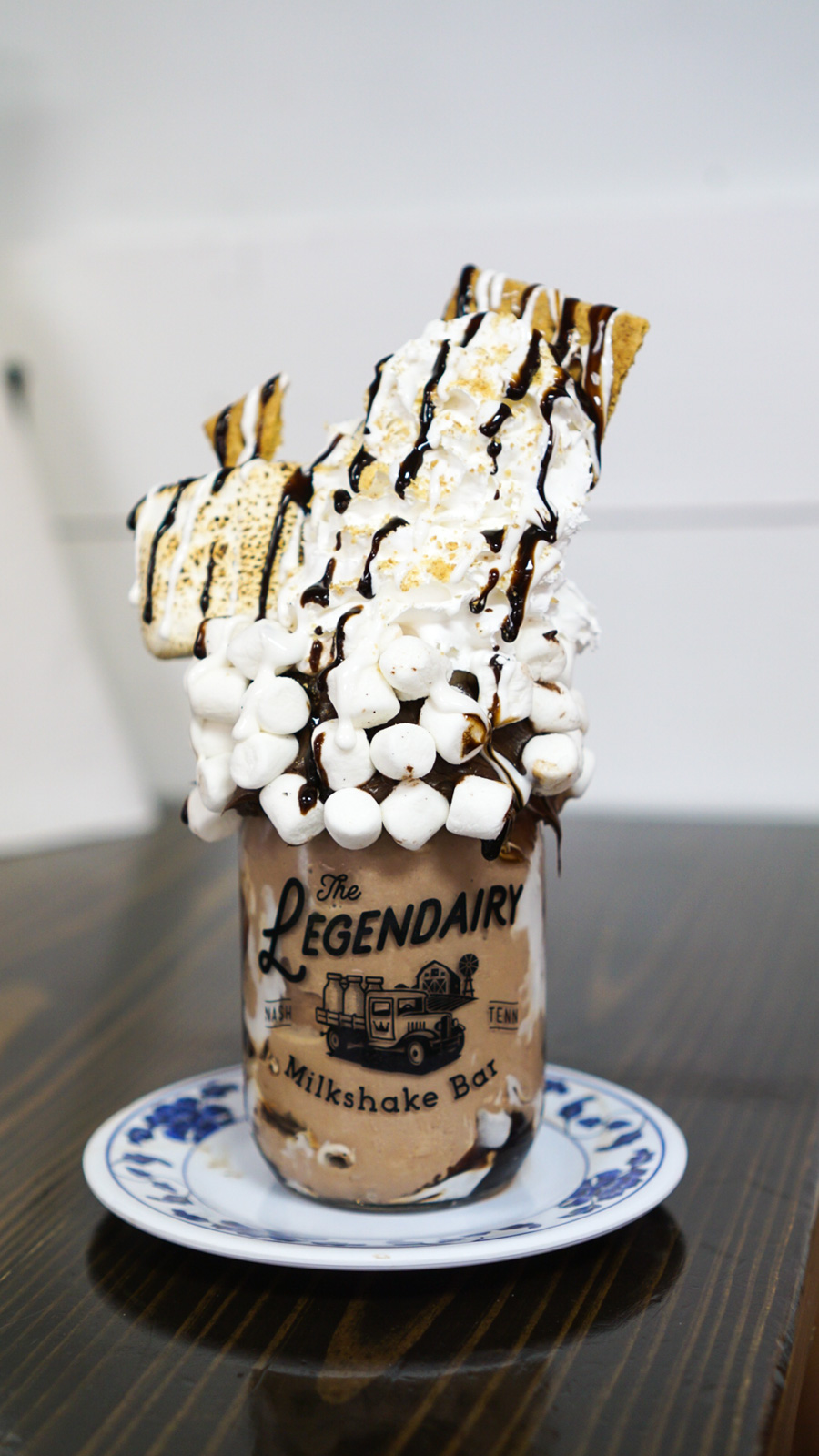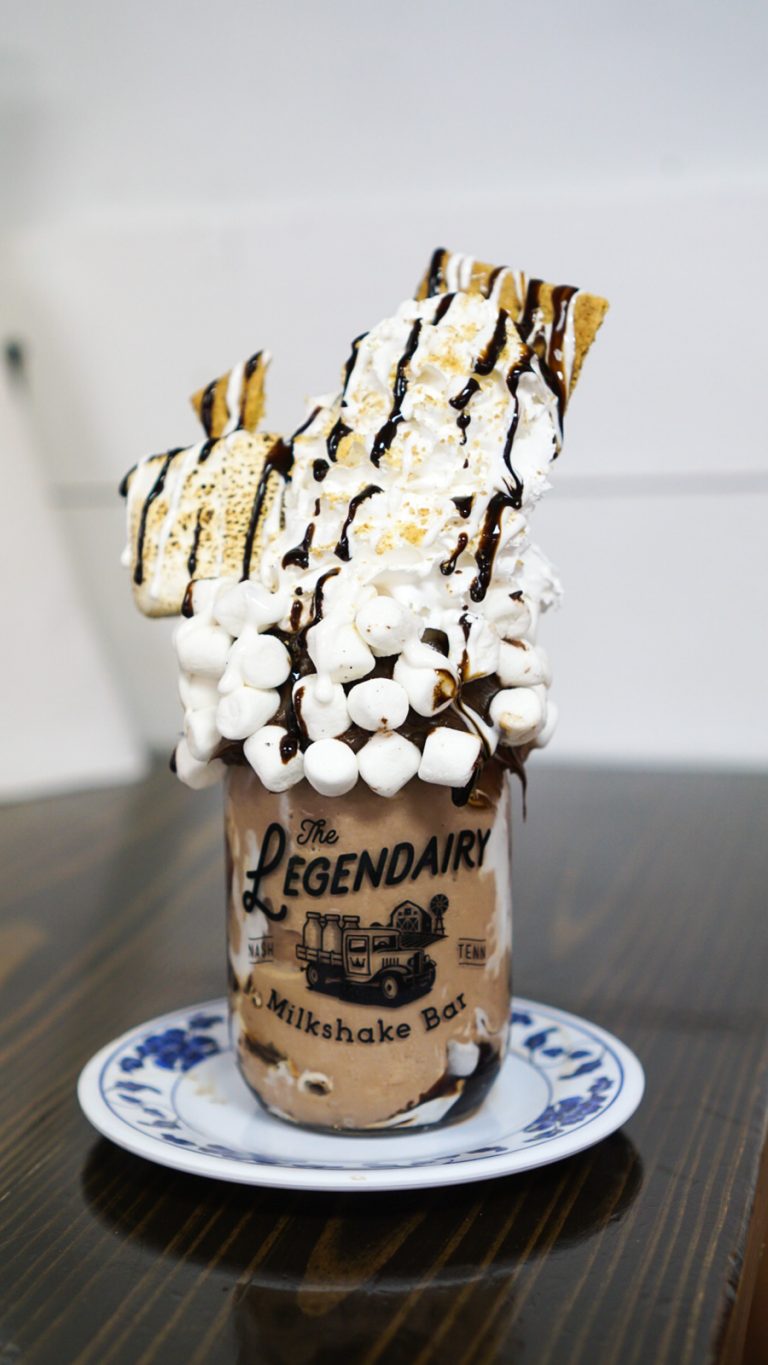 Tacos and margaritas at Bakersfield
Bakersfield is a mini-chain restaurant serving up authentic, Mexican street fare with a selection of over 100 tequilas and American whiskeys.
Located in downtown Nashville, Bakersfield is a lively spot to grab a bite to eat before hitting the bars for the evening. Their guacamole and queso dip is SO good!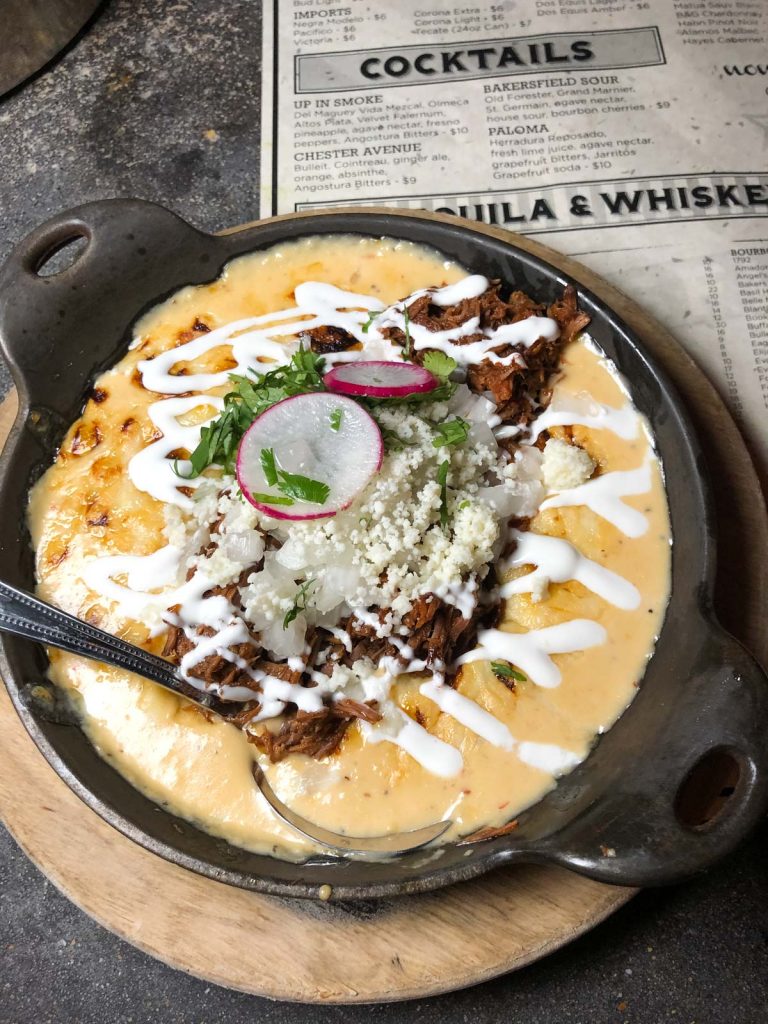 Check here to see if there's a Bakersfield in your area!
Late night pizza at Fivepoints
This wasn't on my original "wish list" of places I wanted to eat in Nashville. It just so happened to be the only place open in the area one night after a show, and I'm glad it was.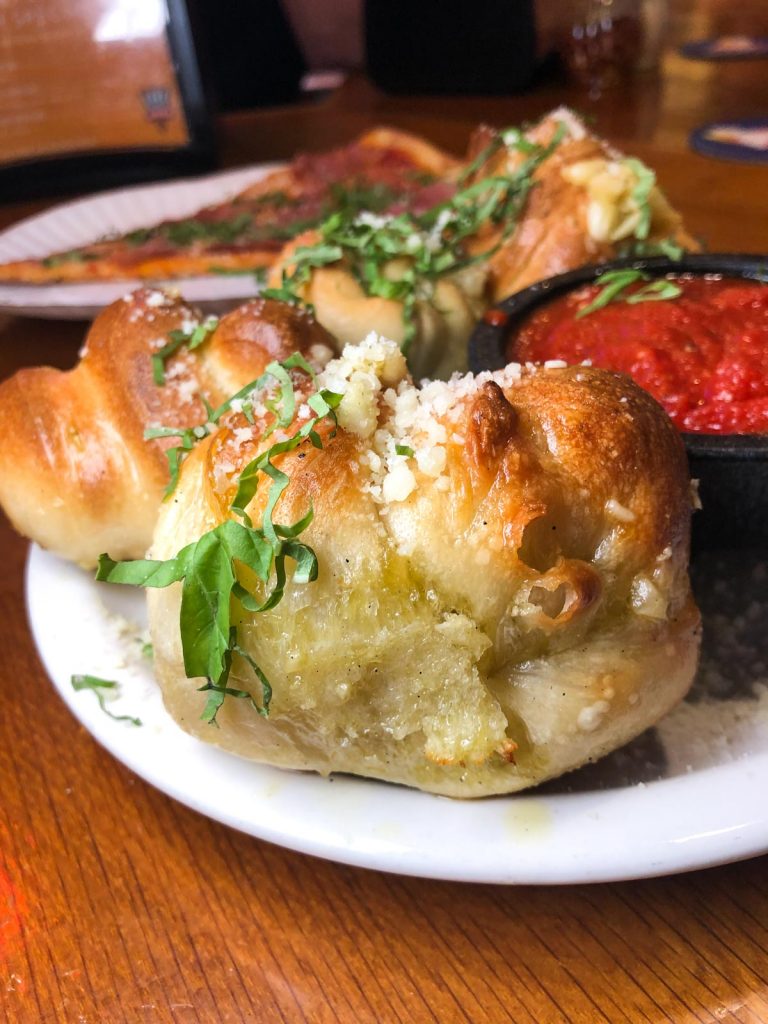 It's a super casual pizza joint serving up some of the freshest NY-style pizza. Their pizza was pretty much perfect and the garlic knots were doughy and full of flavor.
Check out Fivepoints Pizza menu here.
Tour the Parthenon
The Parthenon is a full-scale replica of the original Parthenon in Athens, located in Centennial Park.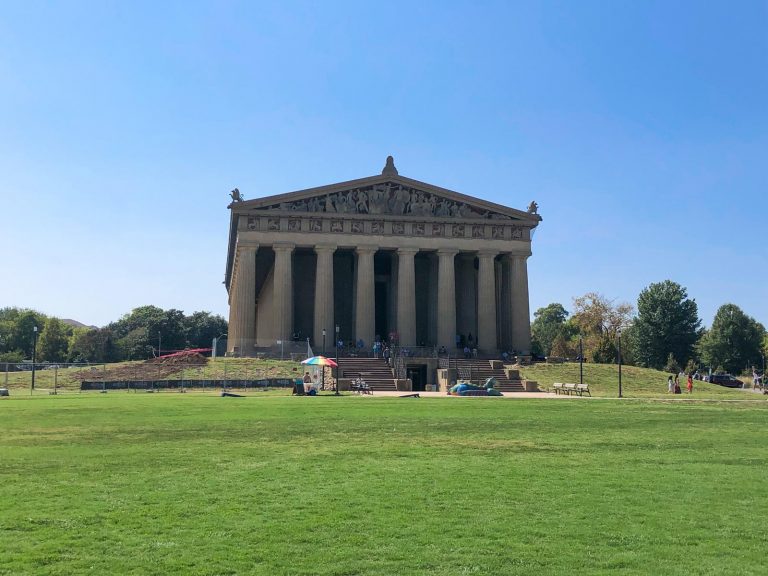 It functions as an art museum with several exhibits, including some replicas of decorations from the original Parthenon.
Take a walk in Centennial Park
After taking a break from the Nashville heat inside the Parthenon, you can take a walk around Centennial Park. It's located across from the West end of Vanderbilt University.
Explore the Gulch
This was my favorite neighborhood in Nashville. It's like the Harbor East of Nashville (my Baltimore friends will get that one). If I lived in Nashville, this is where I'd reside.
There are so many cute little boutiques here and great places to eat or grab a drink.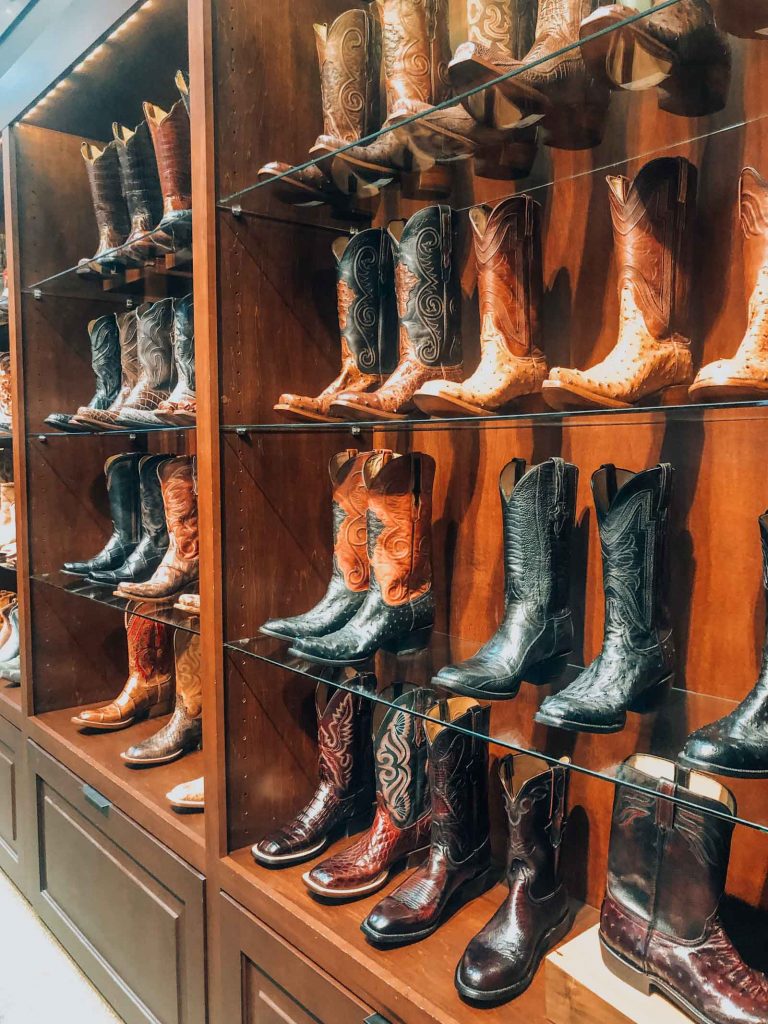 Where to shop in the Gulch:
Two Old Hippies
Uncommon James
Lucchese Bootmaker
Blush Boutique
Kittenish
Parish
Patagonia
Winky Lux
Don't forget to look for the murals in the area! They make the best photo ops and are scattered throughout the Gulch.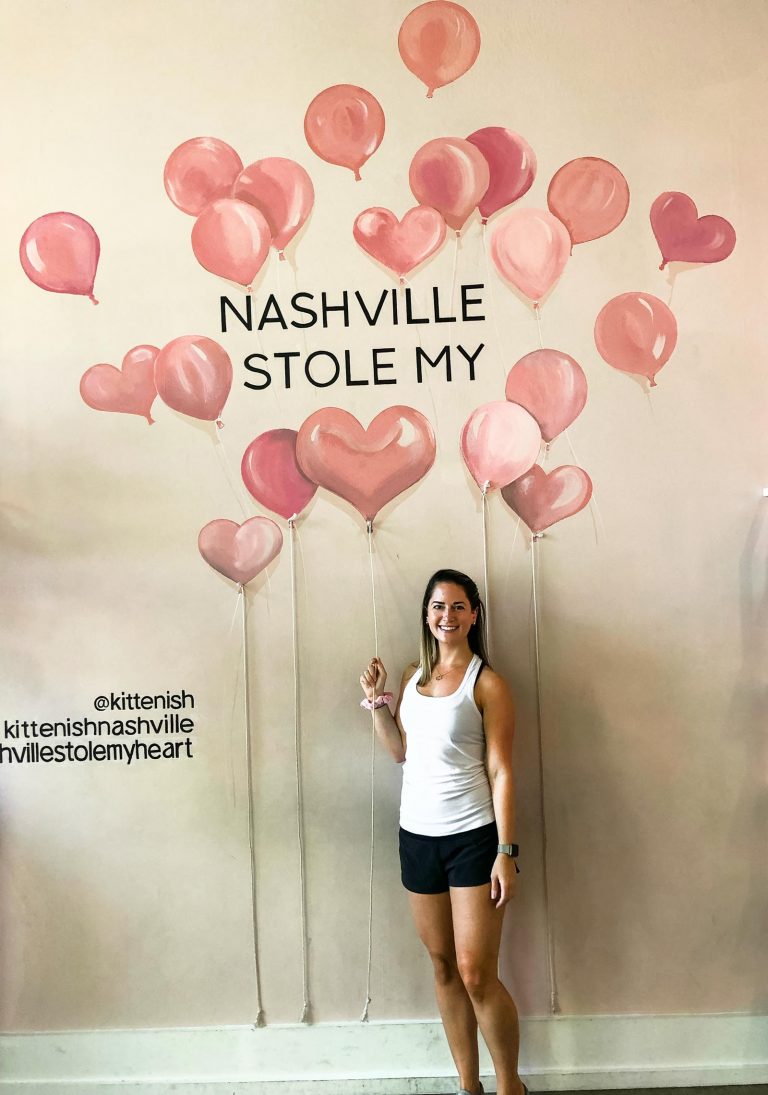 Brunch at Biscuit Love
When you approach Biscuit Love, you'll likely find a long line wrapped around the side of the building. Is it worth the wait? Sure, the food is great and the atmosphere is cute, but you won't find a Nashville local waiting in line for it.
It's definitely a solid brunch spot and if there isn't a line, I highly recommend checking it out!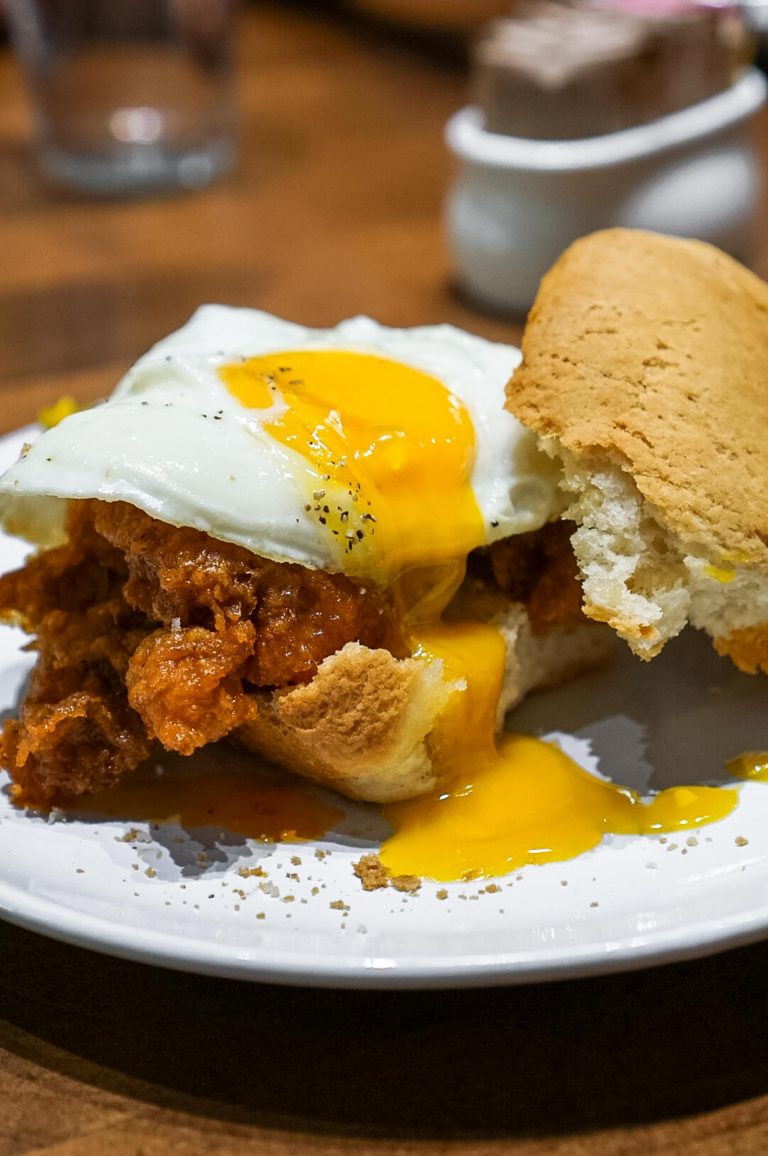 If I could do it over again, I'd skip the line and find a different spot where the locals go. Milk and Honey seemed like a good option. So if you see a long line at Biscuit love and don't want to wait, try Milk and Honey instead!
Show off your golf skills at Top Golf
Top Golf is a game everyone can have fun playing, even if you've never hit a golf ball in your life. You score points by hitting the golf ball at the targets in the field. The closer you get to the center of the target, the more points you will score!
Learn more about Top Golf here.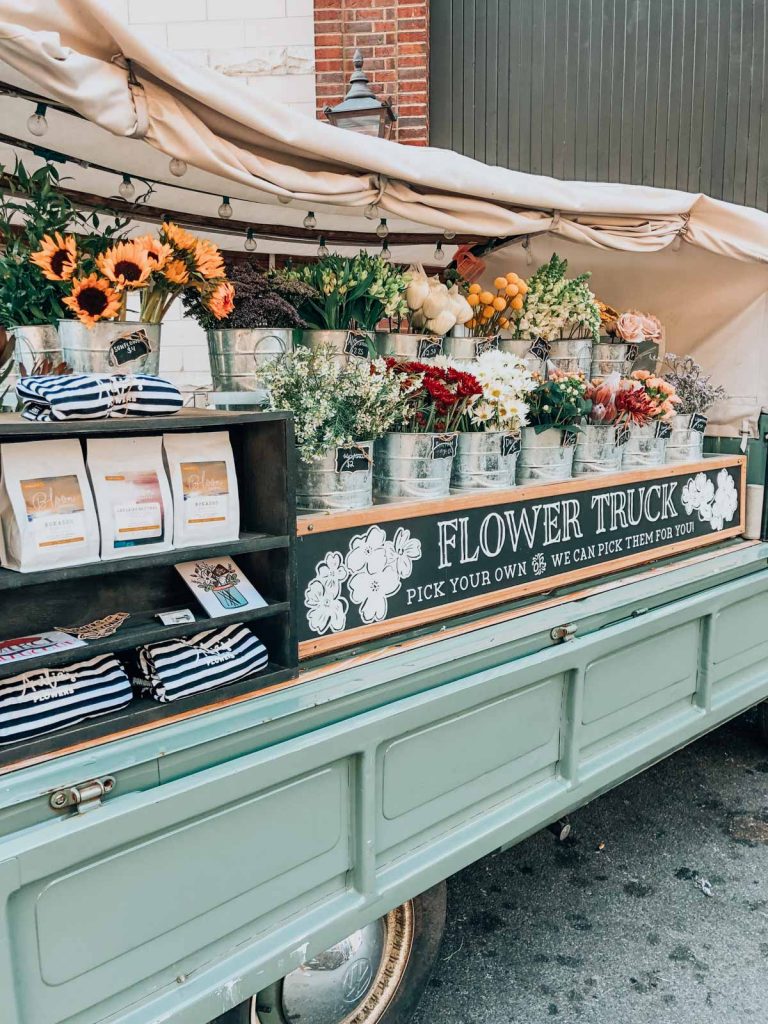 The above list is merely a reflection on my very short time in Nashville. No matter what you do during your stay, I'm confident you'll fall in love with Nashville and will find yourself back again soon!
Other travel guides you might like
Visiting Nashville, TN Soon?
Pin this to your travel or Nashville board to save it for later!