This post may contain affiliate links which will not change your price but will share some commission. Please read my privacy policy.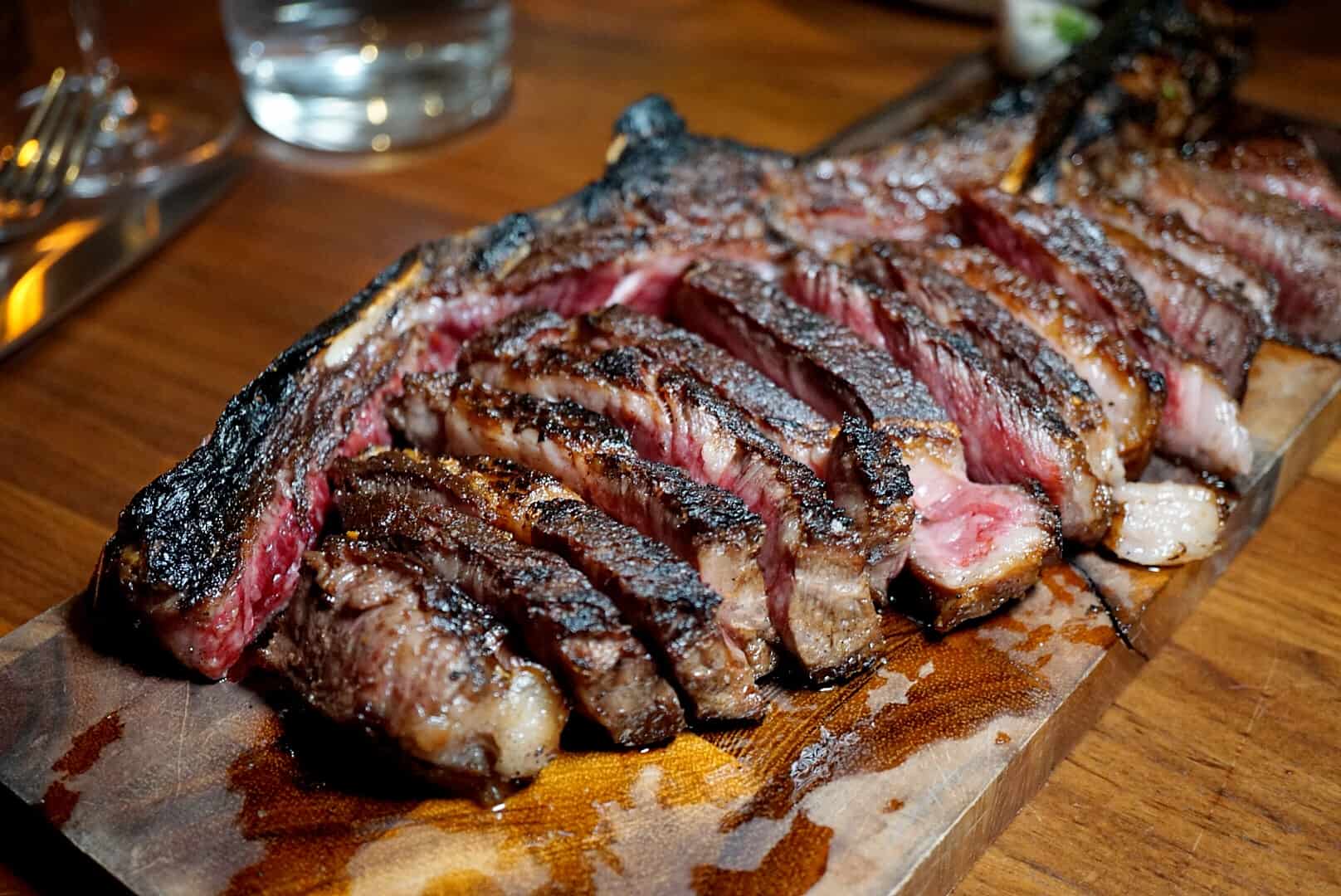 A few weeks ago, I had the pleasure of dining at Ario at the JW Marriott in Marco Island. The restaurant is known for their signature 35 day dry aged steaks, especially the 32 ounce Tomahawk steak. Keep reading to find out why this one is so special!
This was my first time visiting Marco Island and we were staying at the JW Marriott for a wedding. We decided to make a vacation out of it since the resort looked so beautiful from the photos online. There are so many incredible places to dine at the JW Marriott in Marco Island, but I was especially excited for Ario.
The restaurant's name is a combination of two zodiac signs, Aries and Scorpio. Aries represents beef cooked with a broiler flame, and Scorpio represents the seafood options and proximity to the ocean. It's incredible how thoughtfully designed this entire restaurant is.
Chef Gerald Sombright, a contestant on Top Chef, worked on perfecting the menu at Ario for two years. He has since trained another Chef Mikey Termini, who was a contestant on Hell's Kitchen, to execute his thoughtfully developed menu. Chef Sombright is leading the kitchen at another restaurant on the resort, Tesoro, which is equally astonishing.
Before taking our seats, we enjoyed a glass of wine at their casually elegant bar. The ambiance inside of Ario is delightful. If you are keeping it casual, there's outside seating with a fire pit.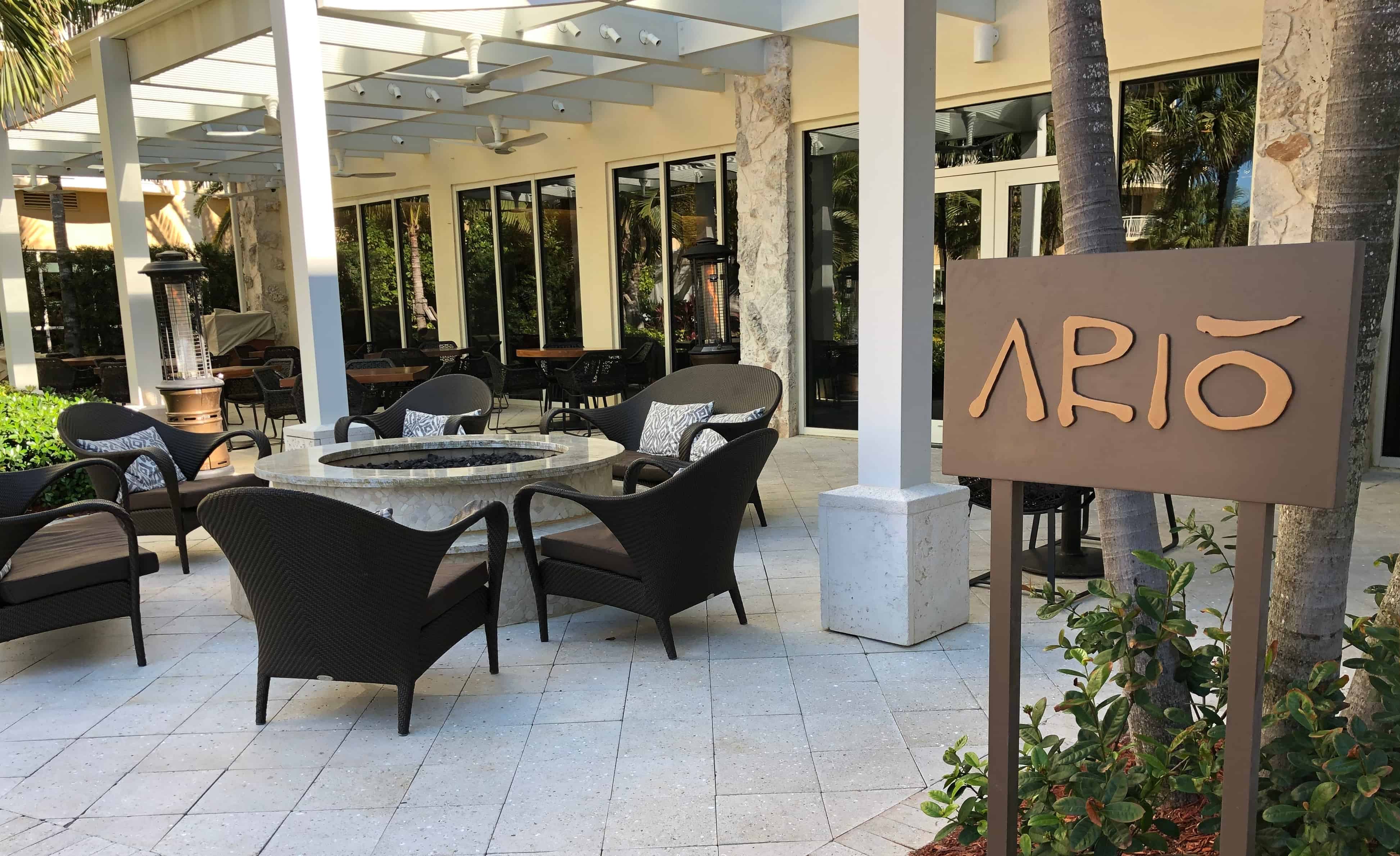 First, I need to tell you about the house-made rosemary bread. This is some of the fluffiest bread you will ever see, and it's served with truffle butter which is just a total flavorgasm in and of itself.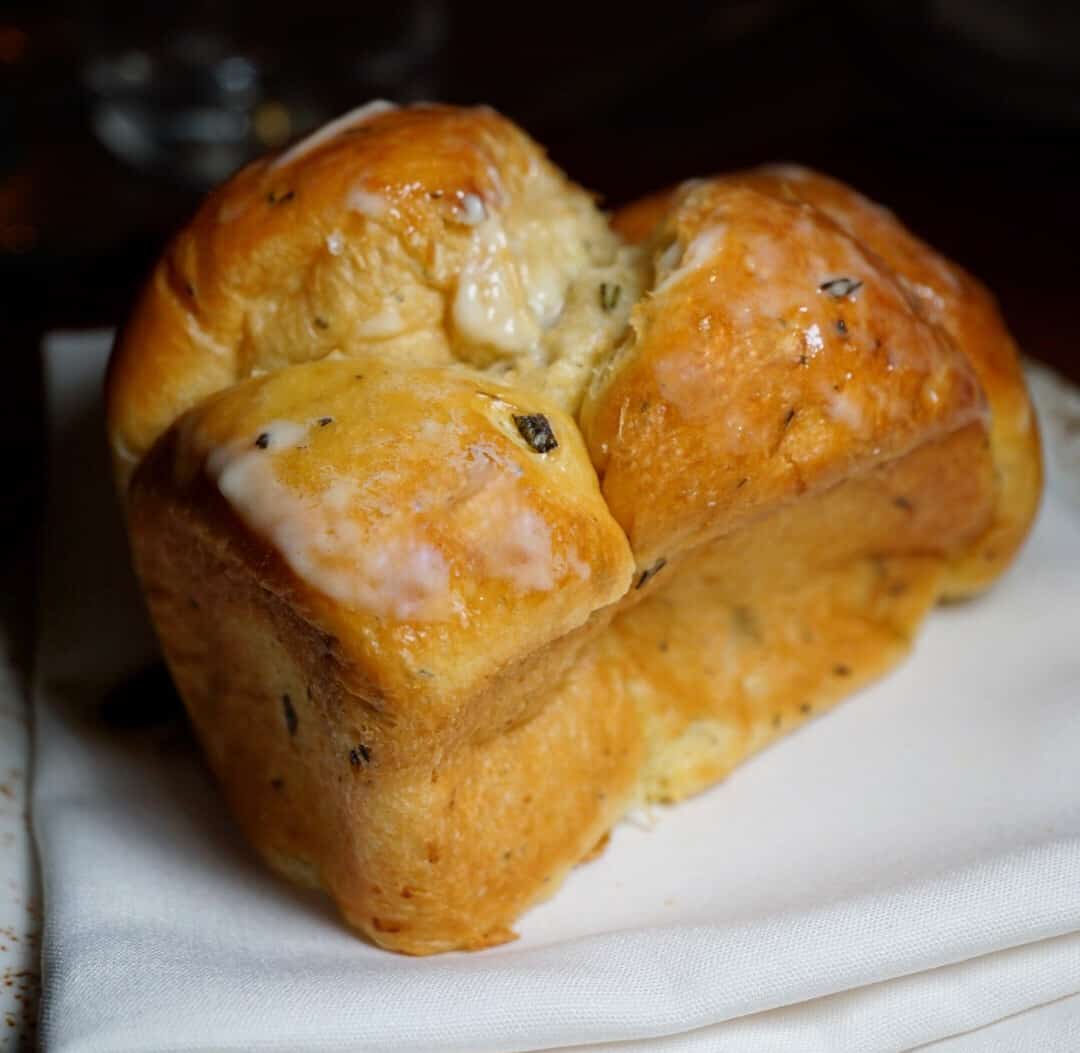 Before I could even finish my giant personal loaf of bread, a seafood tower appeared full of lobster tails, oysters, king crab legs, and some of the largest shrimp I've ever seen.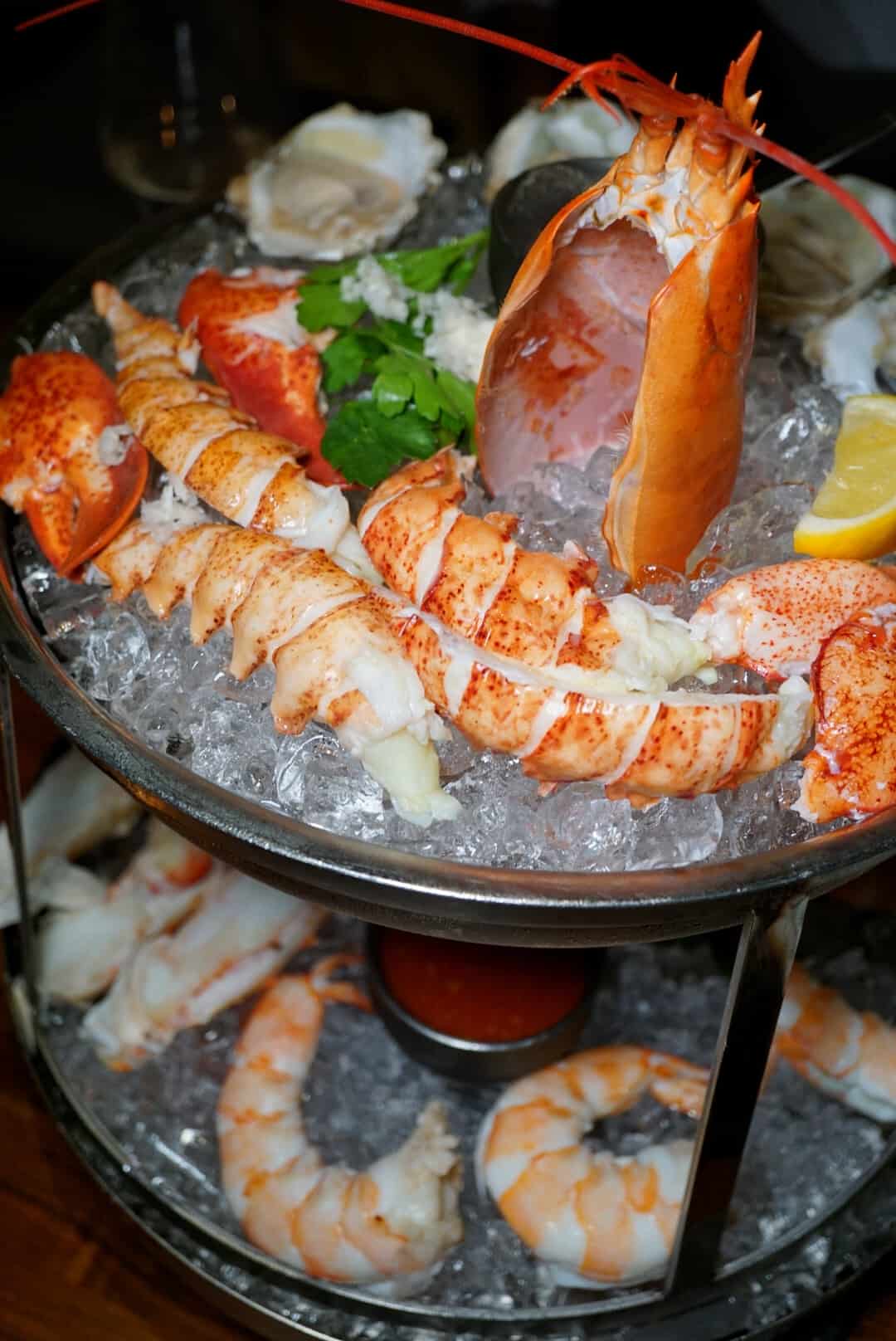 We also tried the Scallops, Octopus, and Black Garlic Caesar Salad. You know I'm a sucker and critical judge for seared scallops. I gave these scallops a 9.1. The flavor profile was complete with local mushrooms, which I'm also a huge fan of and the sear was close to perfection.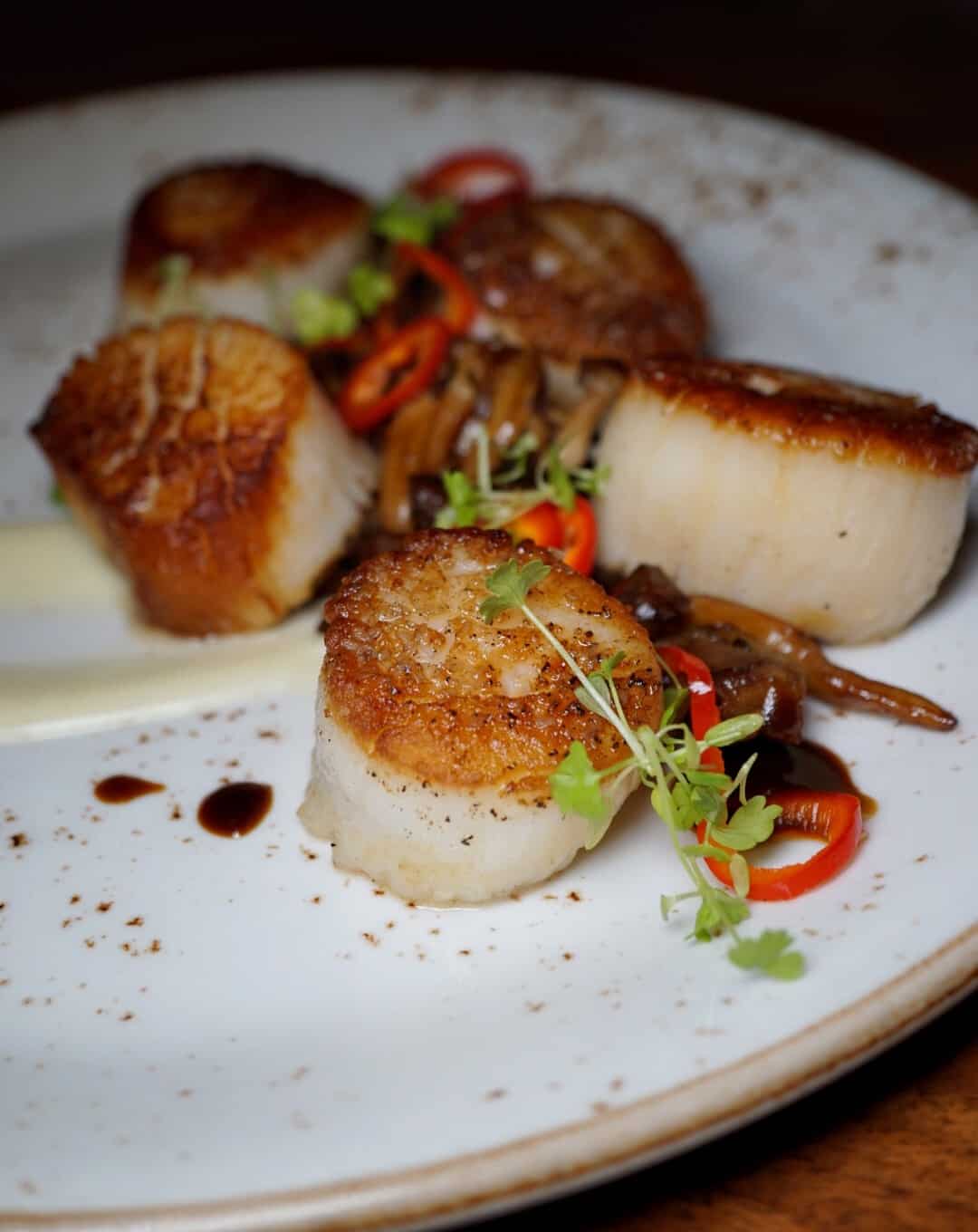 The octopus was incredible as well. It was placed atop an ink aioli, which I thought was really special. The tentacles were so crispy and the meat was tender. This dish was really just stunning to look at. I could have photographed it all night, but my dinner companions were anxious to take a bite.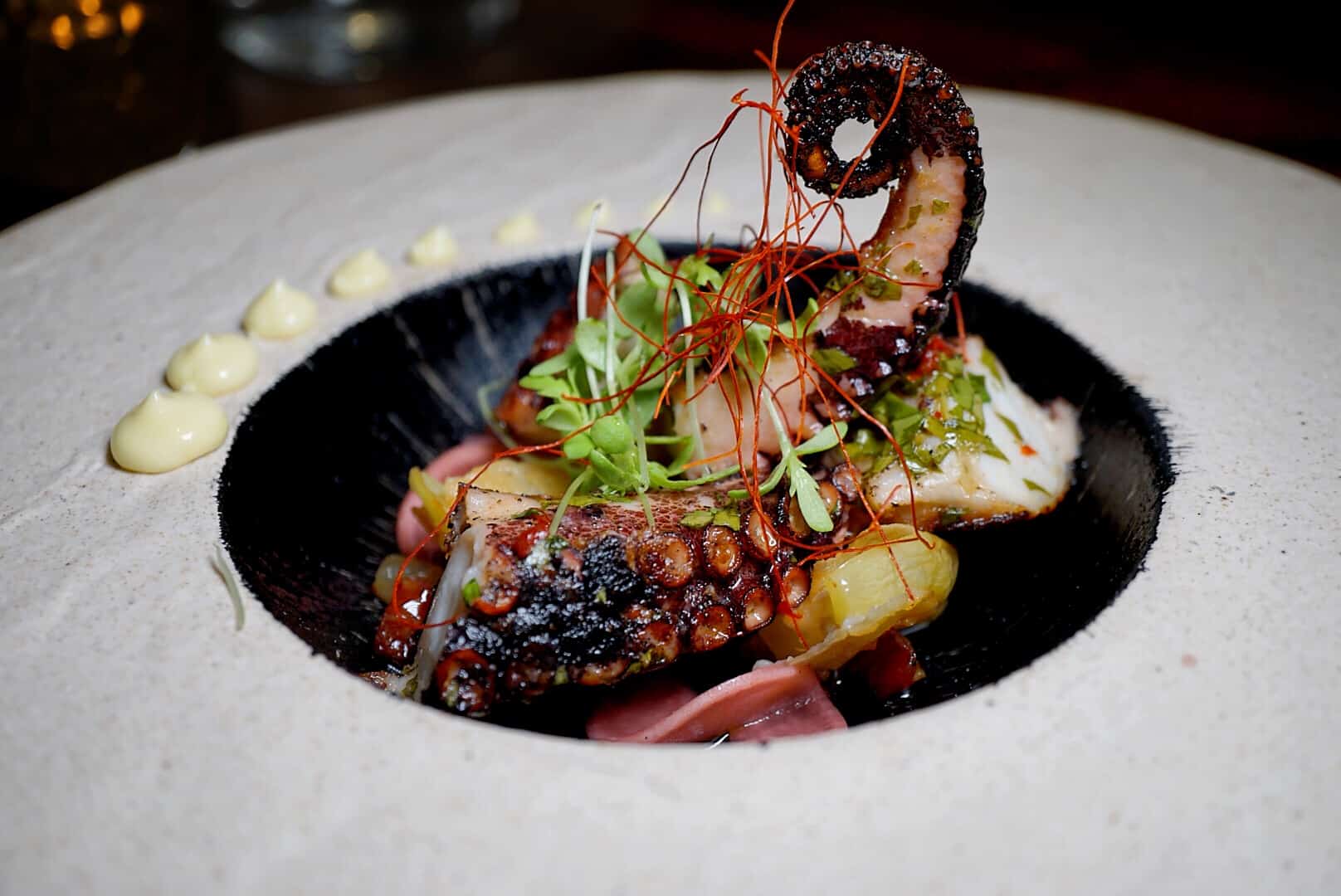 Next we indulged in the creamiest Truffle Macaroni and Cheese topped with fresh shaved truffles. It was to die for. The aroma from the truffles filled the air and I could smell it the second it came out of the kitchen.
The Wagyu Tomahawk
This is the steak everyone comes to Ario for. It's also the most expensive steak on the menu. Is it worth it? Absolutely. That steak showed me the meaning of a melt in your mouth steak, something I have never truly experienced. This Tomahawk was so tender I didn't even have to chew it. We ate every piece of steak on the plate, including every ounce of fat, because it literally melted in your mouth.
To make this steak even more spectacular, it was served with a trio of salts. My favorite being the black lava salt. It gave the steak a subtle smokey flavor that I just loved.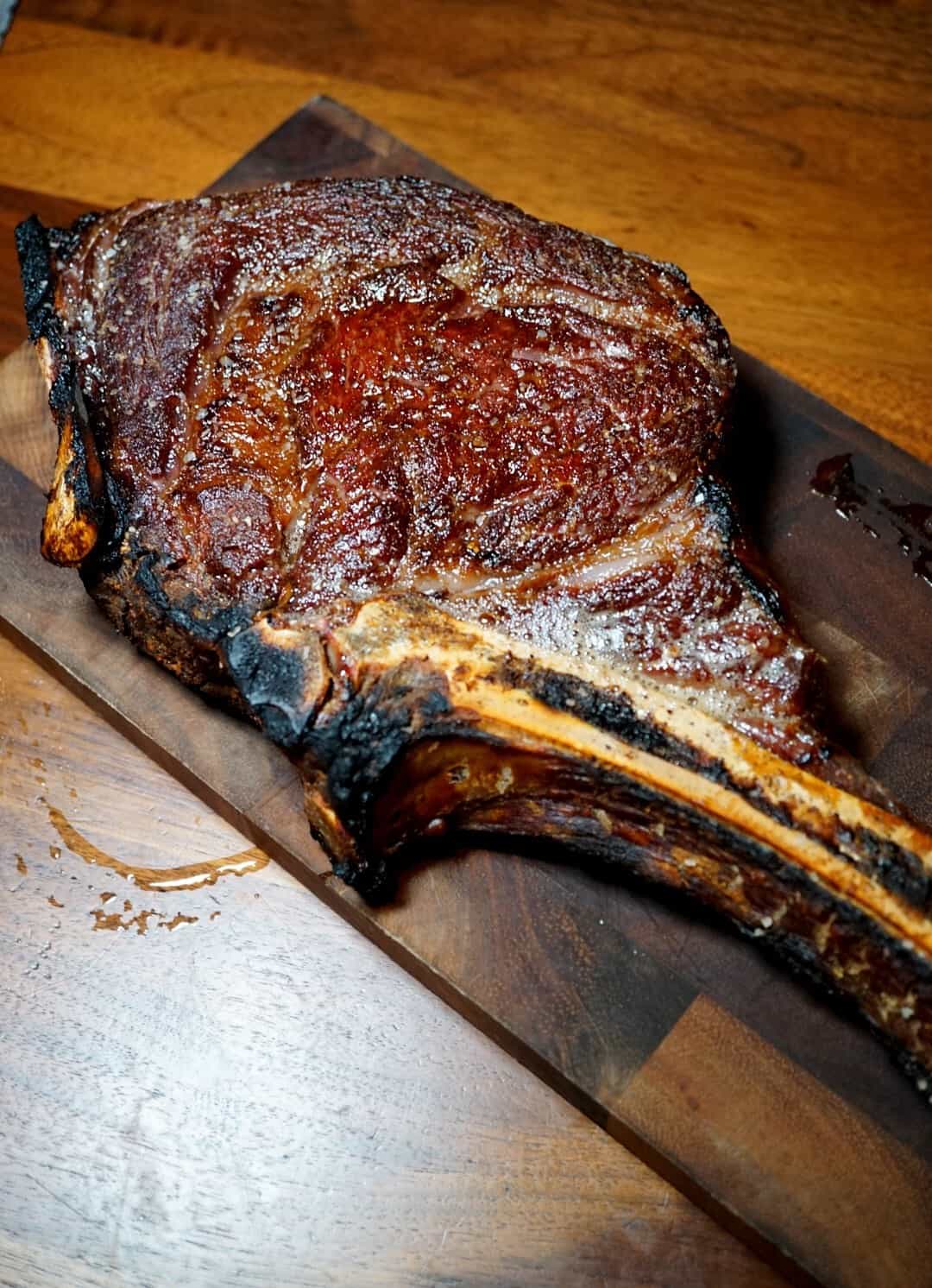 Why are these Wagyu Tomahawk Steaks so tender?
The steaks come from Jackman Ranch, a special ranch that is basically like a spa for cows. The cows are eating premium grass, roaming around on 8,000 acres, and totally relaxed before being slaughtered. I really hate to think about animals being slaughtered because I'm human, and it makes me sad. However, I can't stand thinking about how animals are often treated and it makes me feel a little better to know these animals were never hurt or tortured. I also learned that animals who are stressed before slaughter tense up, making the meat tougher.
When your steak is ready, it will be presented to you whole and returned to the kitchen to be sliced. Tomahawk steaks are quite large and possibly intimidating to cut on your own, so I was glad they cut it for us!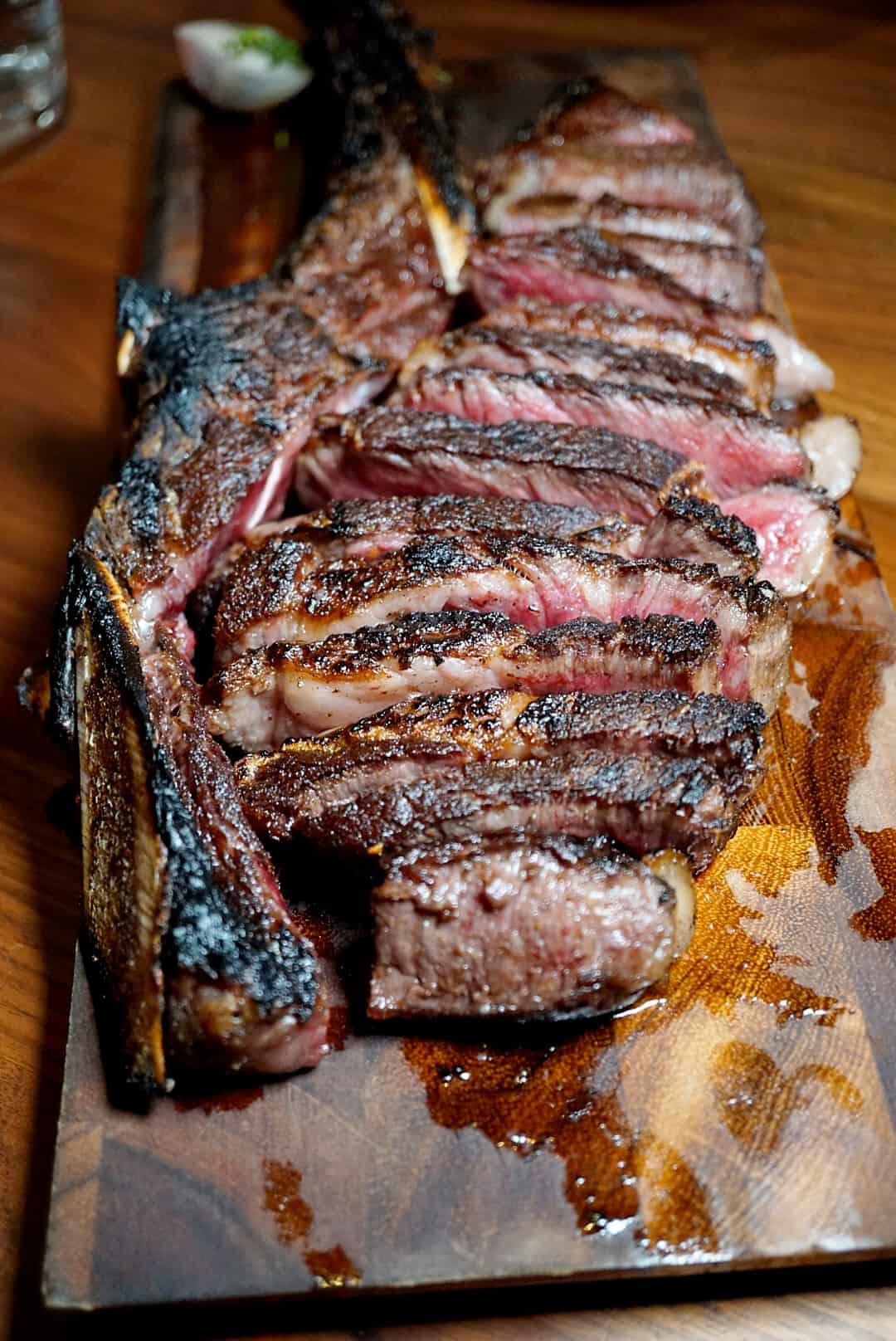 We finished our meal with a Key Lime Pie filled with yuzu cream and topped with 14 karat gold flakes. It was the perfect combination of sweet and tart, and was fun to eat. You have to hit the green egg with your spoon to crack it open!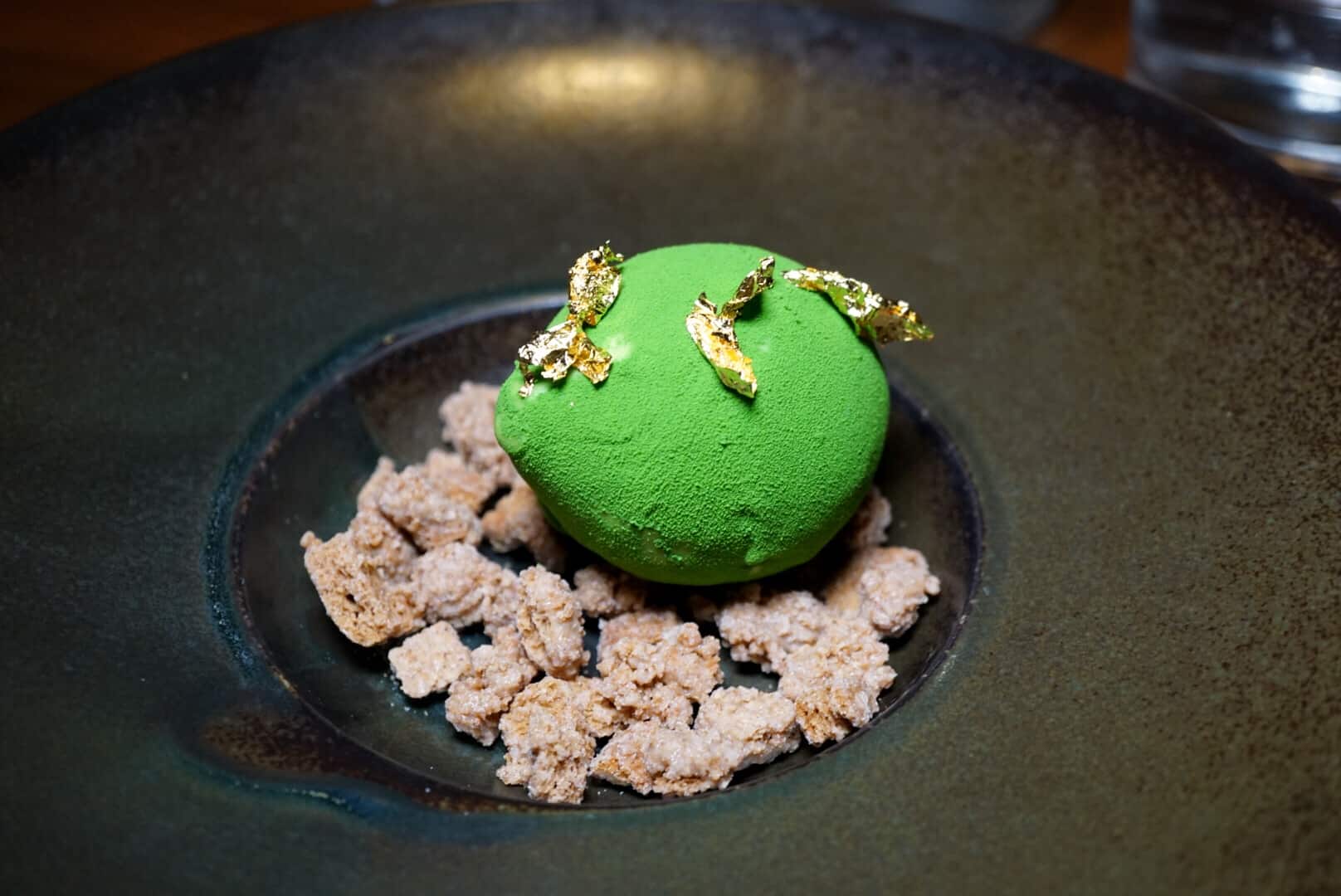 If you're planning to visit Marco Island, be sure to make a reservation at Ario. Even if you aren't residing in the JW Marriott. It is well worth the visit!
While this meal was paid for by Ario, all opinions stated are my own.
Pin it to your Marco Island board!

Want to see more of JZ Eats?
Check out more of my favorite restaurants here.
Follow me on Instagram and Facebook for daily drool-worthy updates.
Subscribe to my blog so you don't miss a thing!