This post may contain affiliate links which will not change your price but will share some commission. Please read my privacy policy.
15+ air fryer chicken recipes you'll be obsessed with! I've got you covered with all the best crispy chicken recipes out there with a fraction of the oil.
With an infinite amount of ways to make it, chicken is one of the best things you can make in the air fryer. The outside gets so crispy while the inside stays moist, tender, and delicious.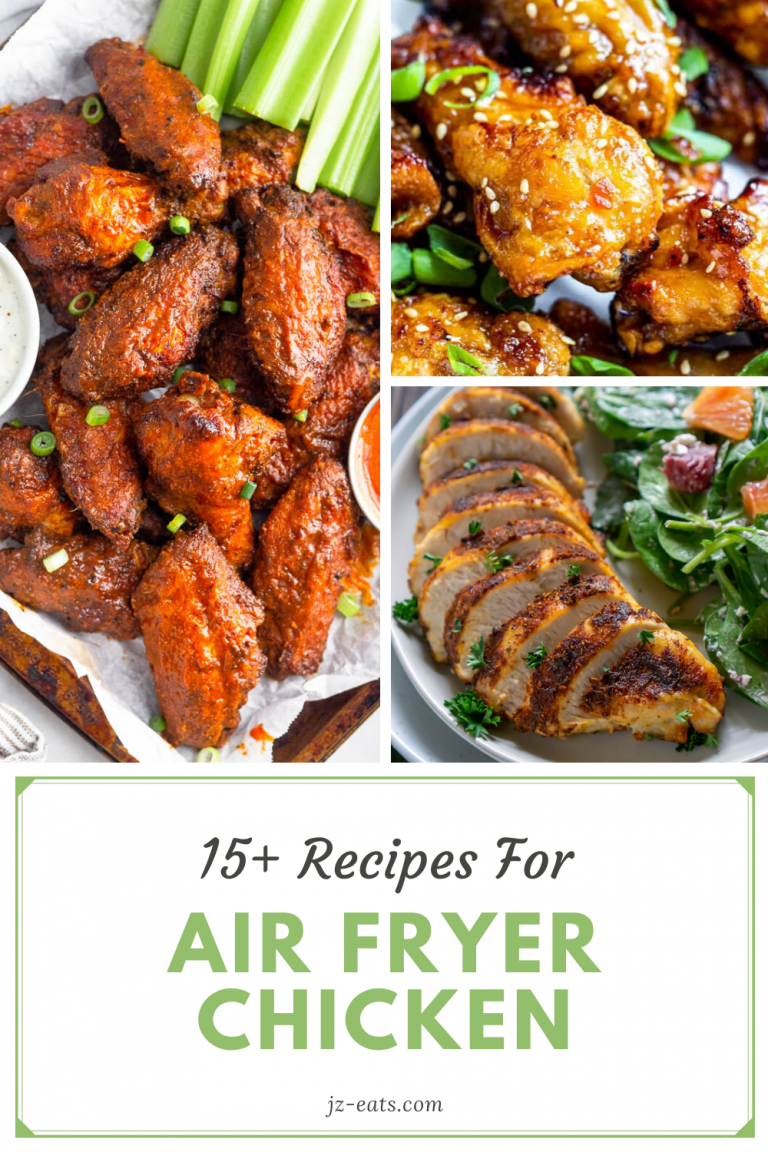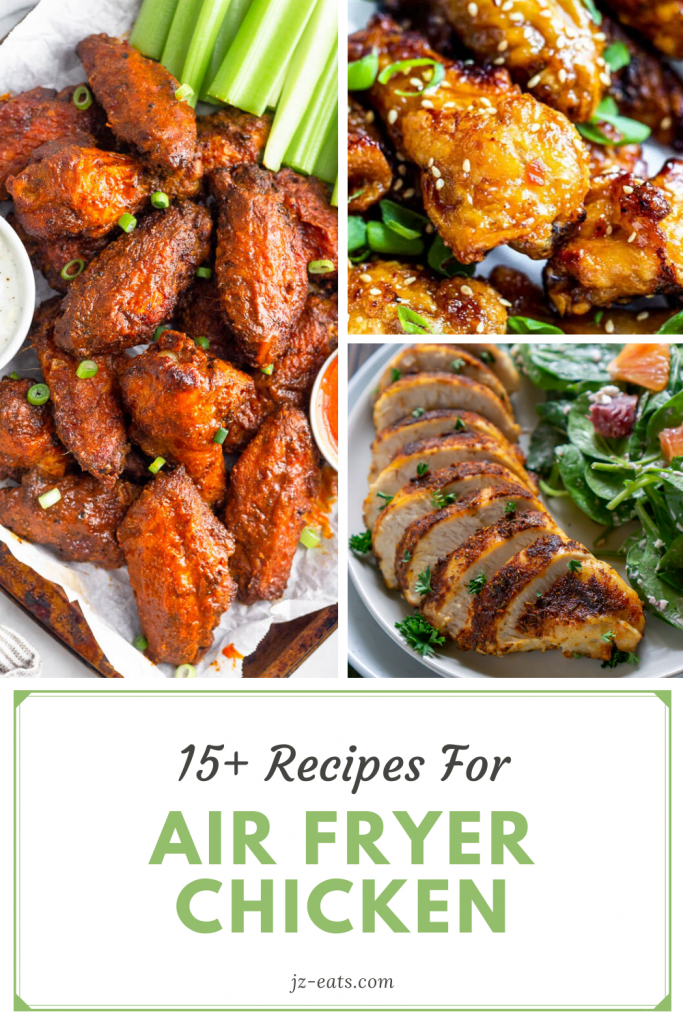 I've had my air fryer for a few years now and I use it so often, I hardly even use my oven anymore.
When I made chicken in the air fryer for first time I was blown away. Chicken was something I always found difficult to cook because I would either cook it too long and dry it out, or not long enough.
The air fryer makes it SO easy to cook chicken perfectly every time. Below is a list of 15+ air fryer chicken recipes and at the very bottom of this post, you'll find my air fryer recommendations.
Air Fryer Chicken Recipes
Best Air Fryers
I have tested a few different air fryers, all at different price points and highly recommend them.
If you're interested in other gadgets, products, household items that I love, you can find the full list here.
Some Questions You Might Have About Air Fry Chicken
How Long To Cook Chicken Breasts In The Air Fryer
Cook time will depend on the size of the chicken breast you are using and the recipe you are following, but a good general cook time is about 15-20 minutes.
What Is The Internal Temperature Of Cooked Chicken?
When chicken is cooked, the internal temperature will be 165 F. The best way to check the temperature is with a meat thermometer.
How To Fry Chicken In The Air Fryer
If you think an air fryer will produce the exact same result as a deep fryer, it won't. However, it will make a delicious and crispy chicken that is very close to "fried chicken". It's usually dredged in egg and then breaded with either panko or flour, then cooked in the air fryer.
It's much healthier because the amount of oil used to make chicken in the air fryer is far less than the amount used for deep frying or pan frying methods.
If You Loved These Air Fryer Chicken Recipes, Check Out My Favorite Side Dishes To Go With Them: