This post may contain affiliate links which will not change your price but will share some commission. Please read my privacy policy.
When you think of salads, what is the first thing you think of? The first thought that might come to mind when you say salad is caesar salad or maybe a traditional Greek salad. While these salads are absolutely delicious – I feel that salads without lettuce are easily forgotten.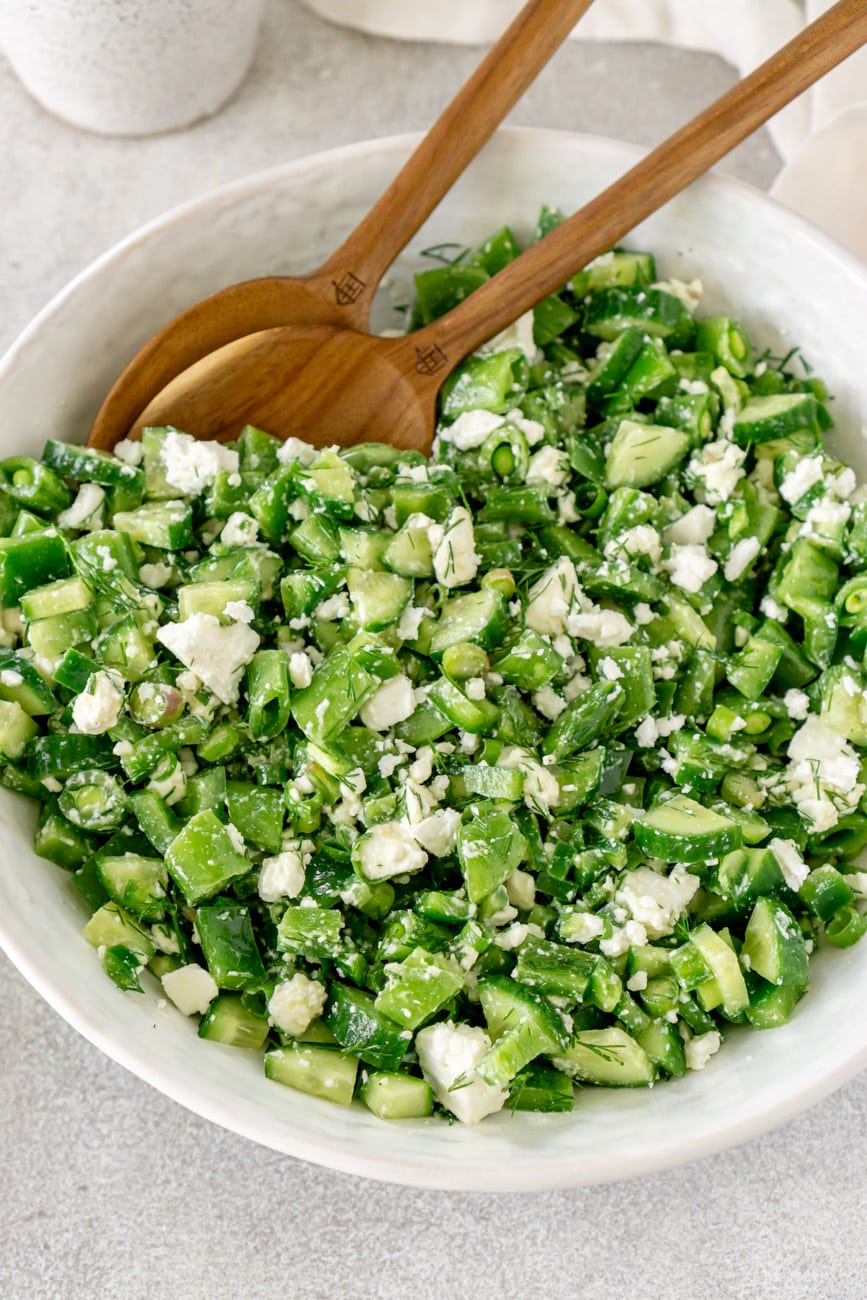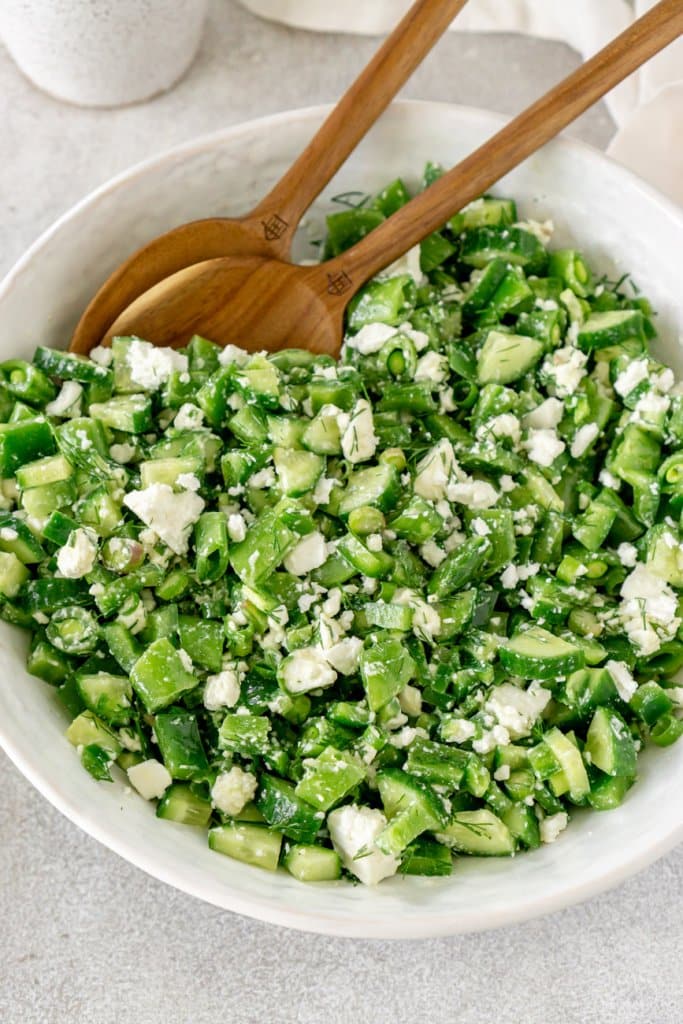 There are so many variations of salads, salads with fruit like this Citrus Avocado Salad or even salads with pasta like a Grilled Chicken Pasta Salad are packed full of flavor.
Here is a collection of some of my favorite healthy salads with delicious dressings that are still crispy, vibrant, and flavorful without the lettuce.
WANT TO SAVE THESE SALADS WITHOUT LETTUCE RECIPES FOR LATER?
PIN IT to your salad recipes board to save it for later!
Find me on Pinterest for more great recipes. I'm always pinning!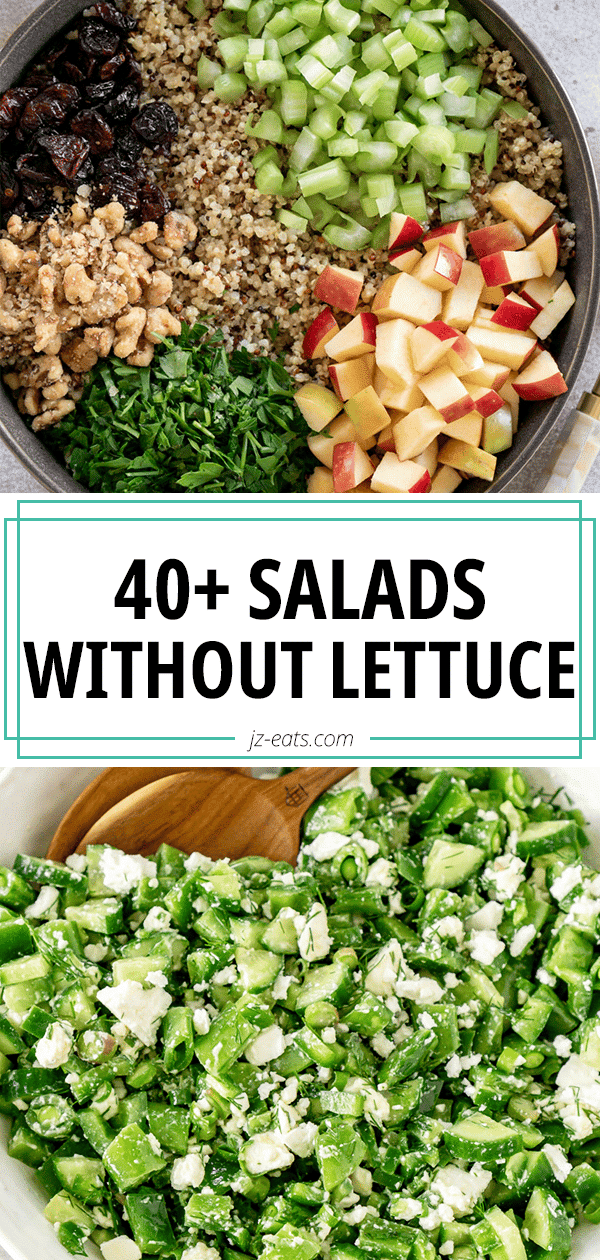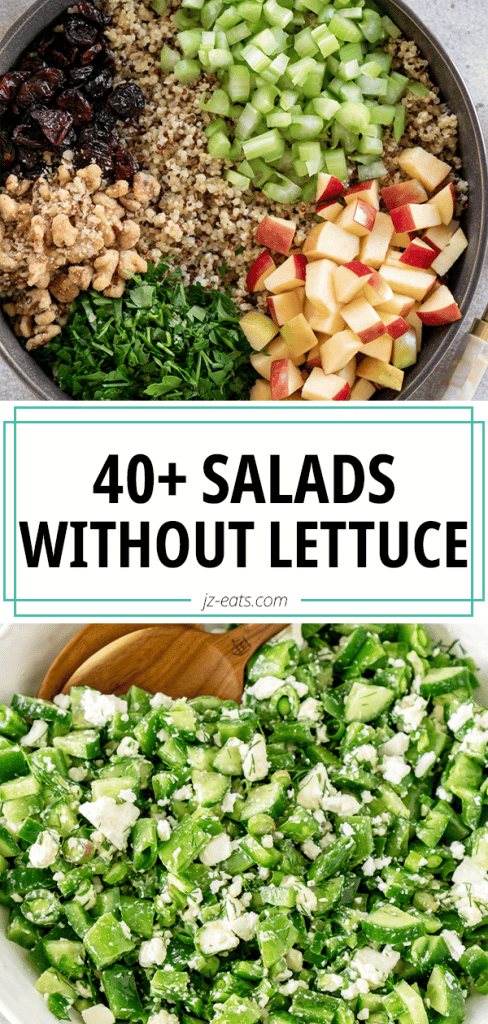 Fruit Salads Without Lettuce
Adding juicy fruit to your salad is not only nutritious but also adds a delicious and fresh flavor that you wouldn't get from a regular salad without fruit. Below are some of my favorite summer and year-round salad easy recipes.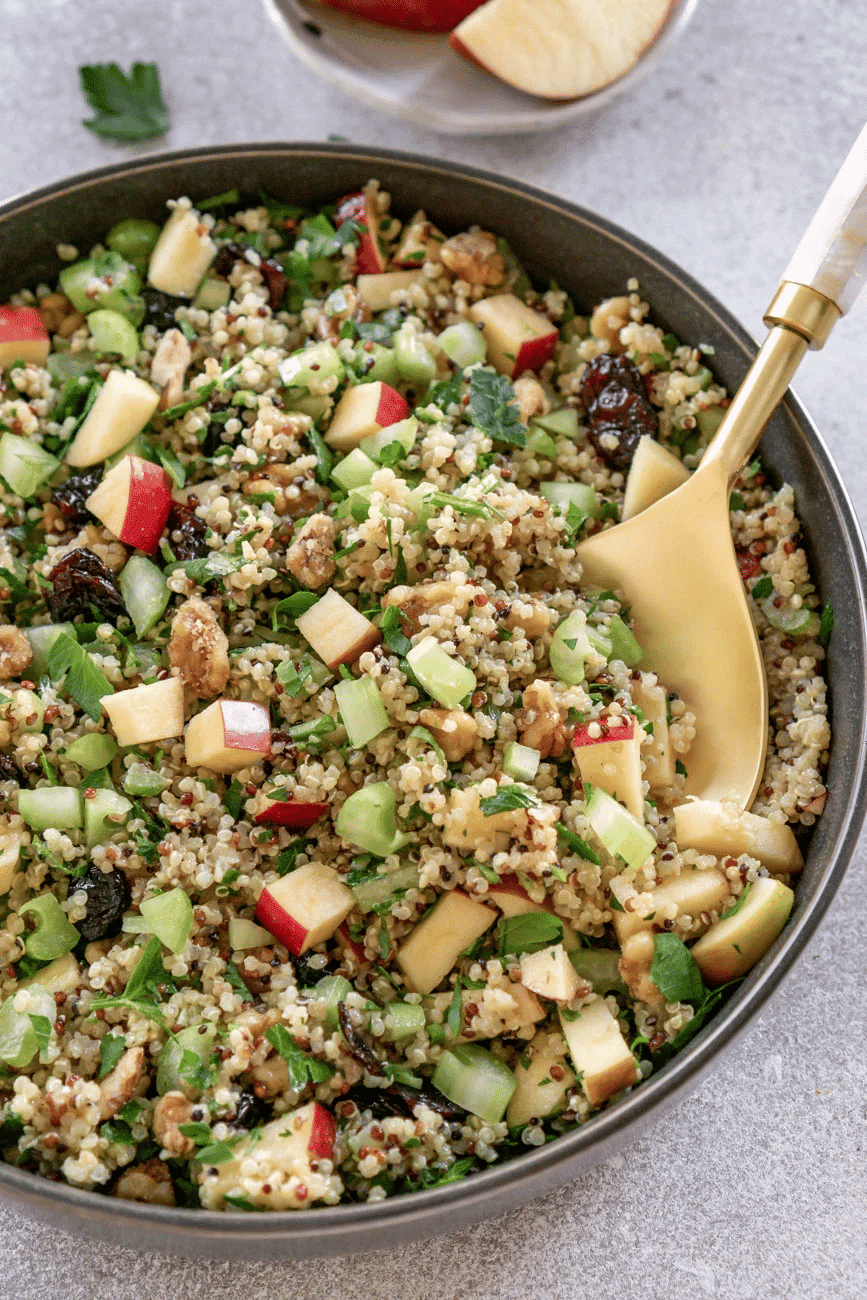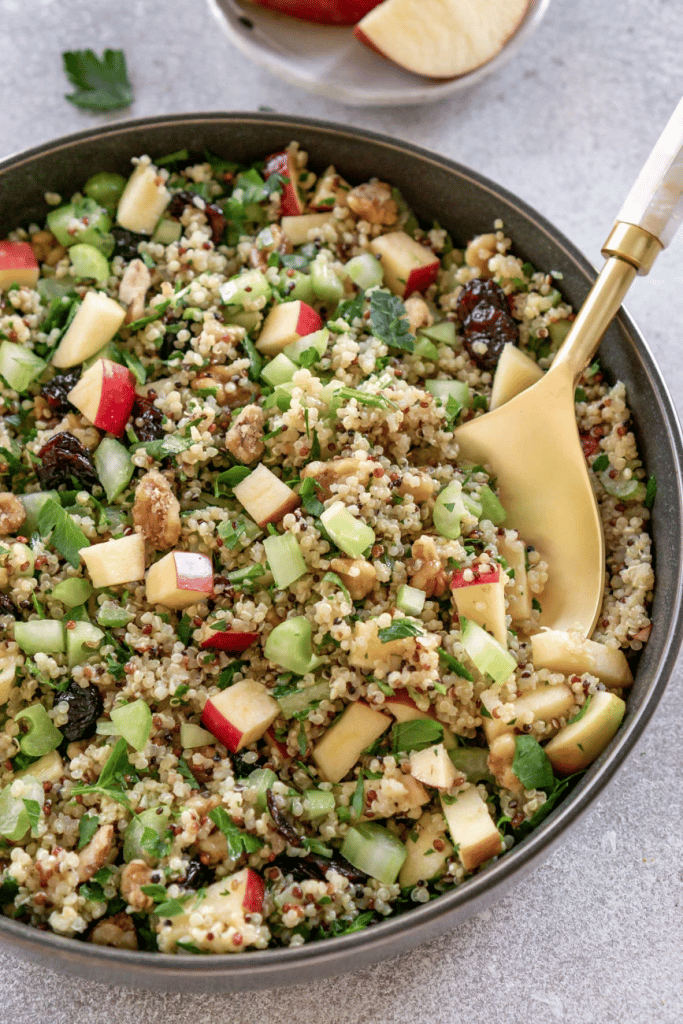 This Quinoa Apple Salad is perfect for bringing to work when you need something to fill you up, but it won't give you the afternoon sugar crash! This easy high protein salad will keep you full all day!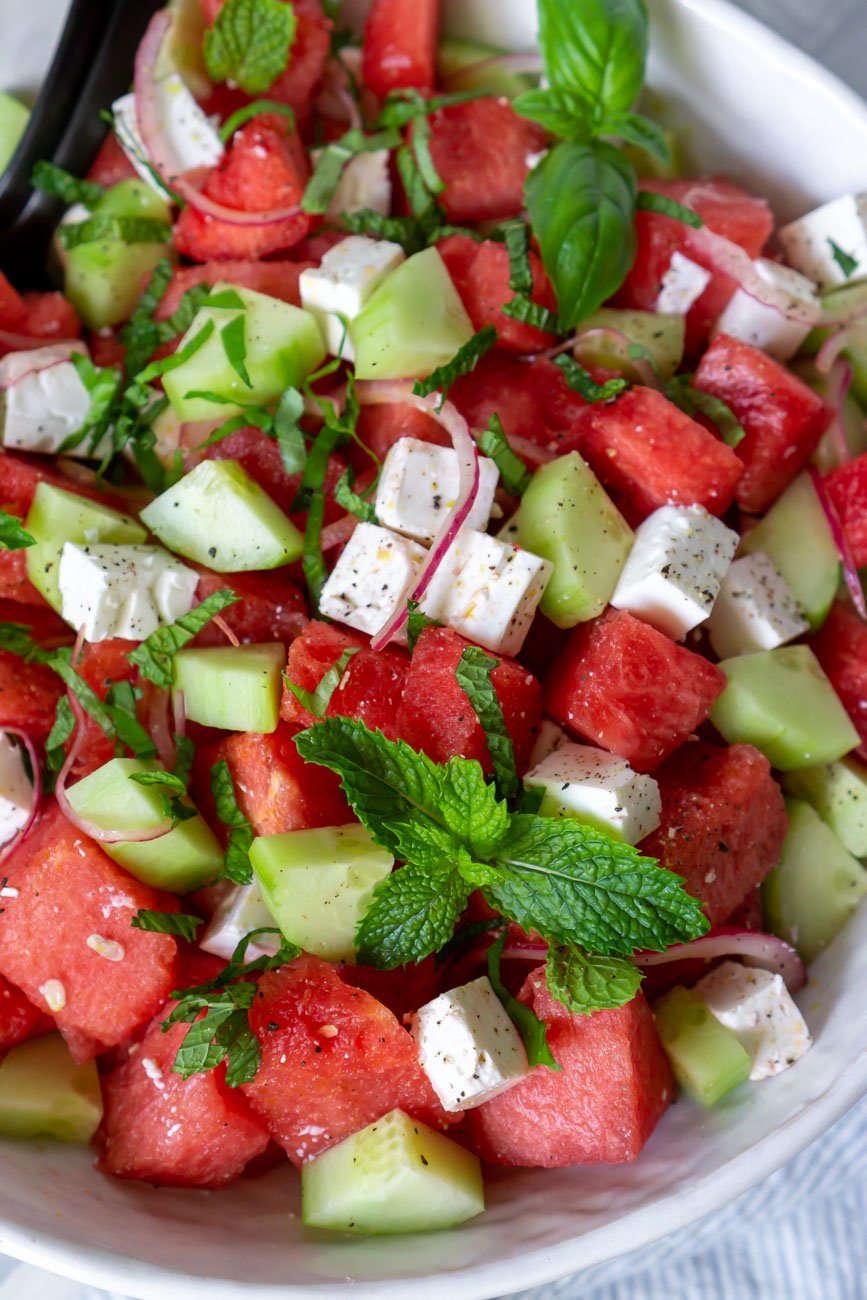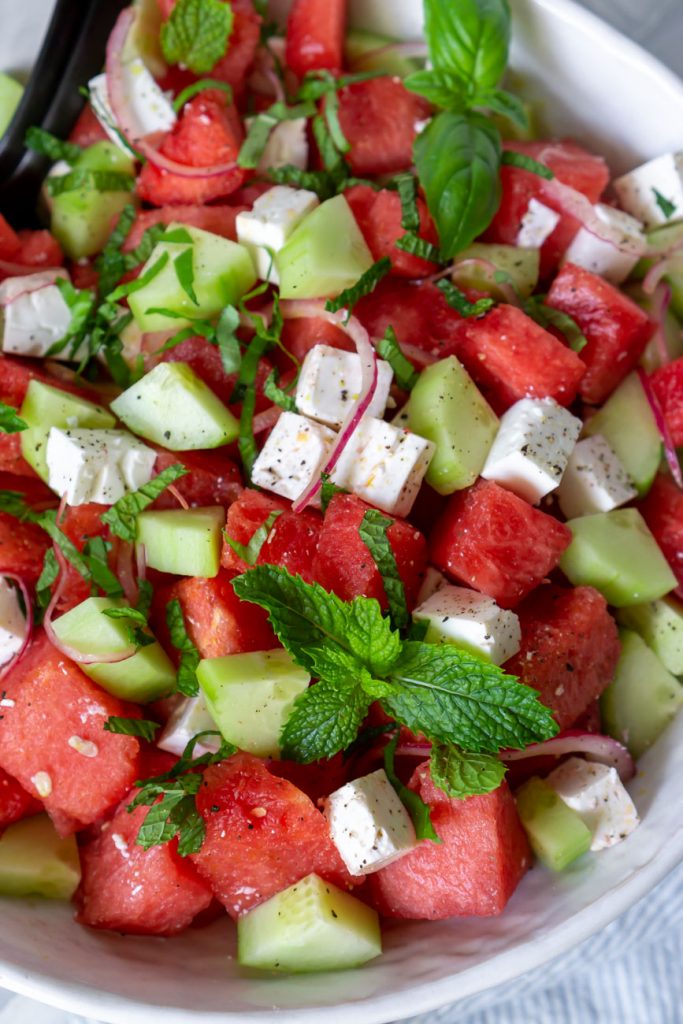 Watermelon Feta Salad with mint wins over a crowd of any size. If you're looking to dress up fresh watermelon this recipe is for you!
This modified Chinese chicken salad is full of flavor with half the sugar. With finely shredded cabbage, chicken, mandarin oranges, and a delicious Asian dressing, this will quickly become your tasty lunch go to.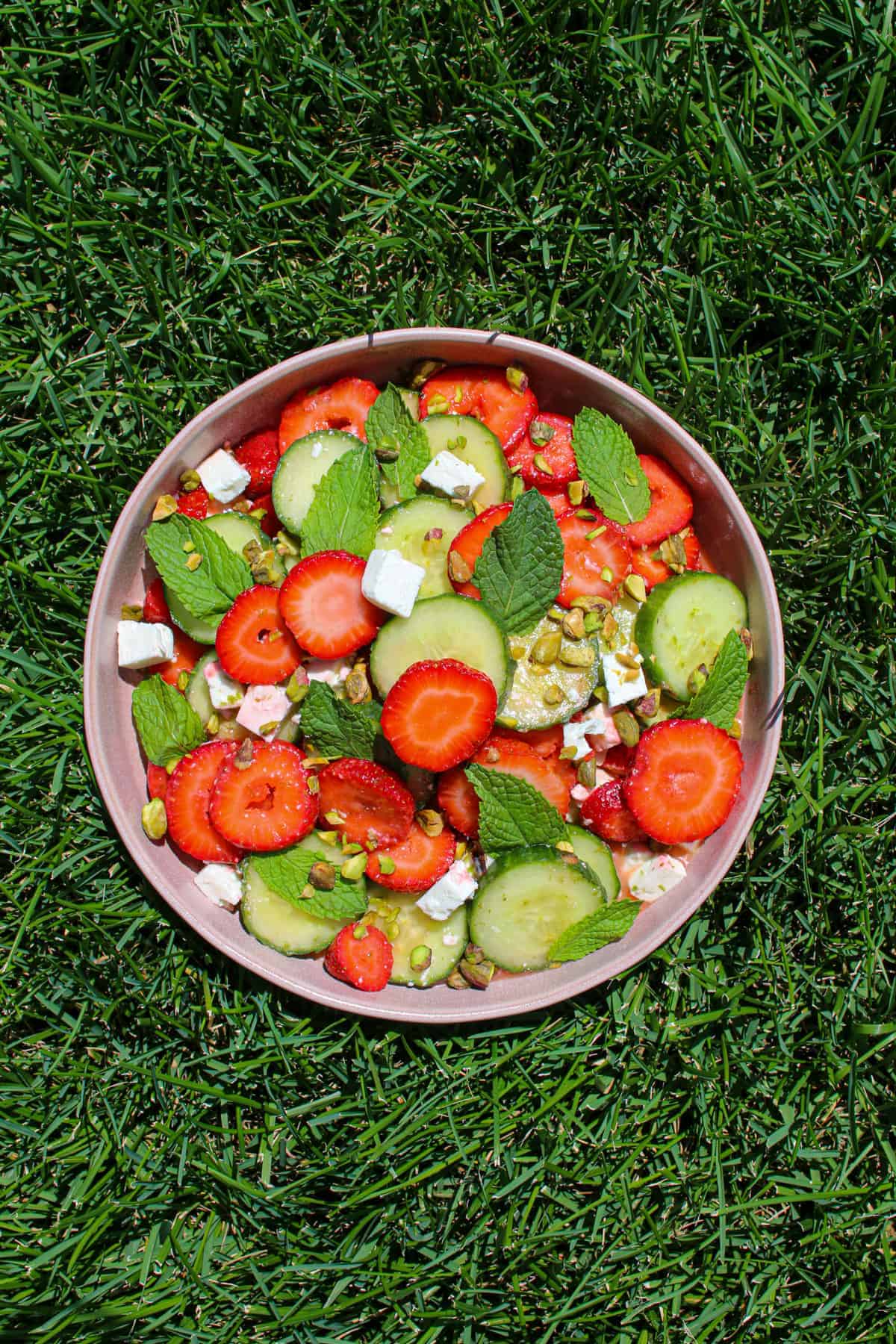 Are you craving something a little sweet but also savory? This Strawberry Cucumber salad is perfect for you. Topped with a honey lime dressing, this crunchy salad is ideal for adding to a meal or eating on its own.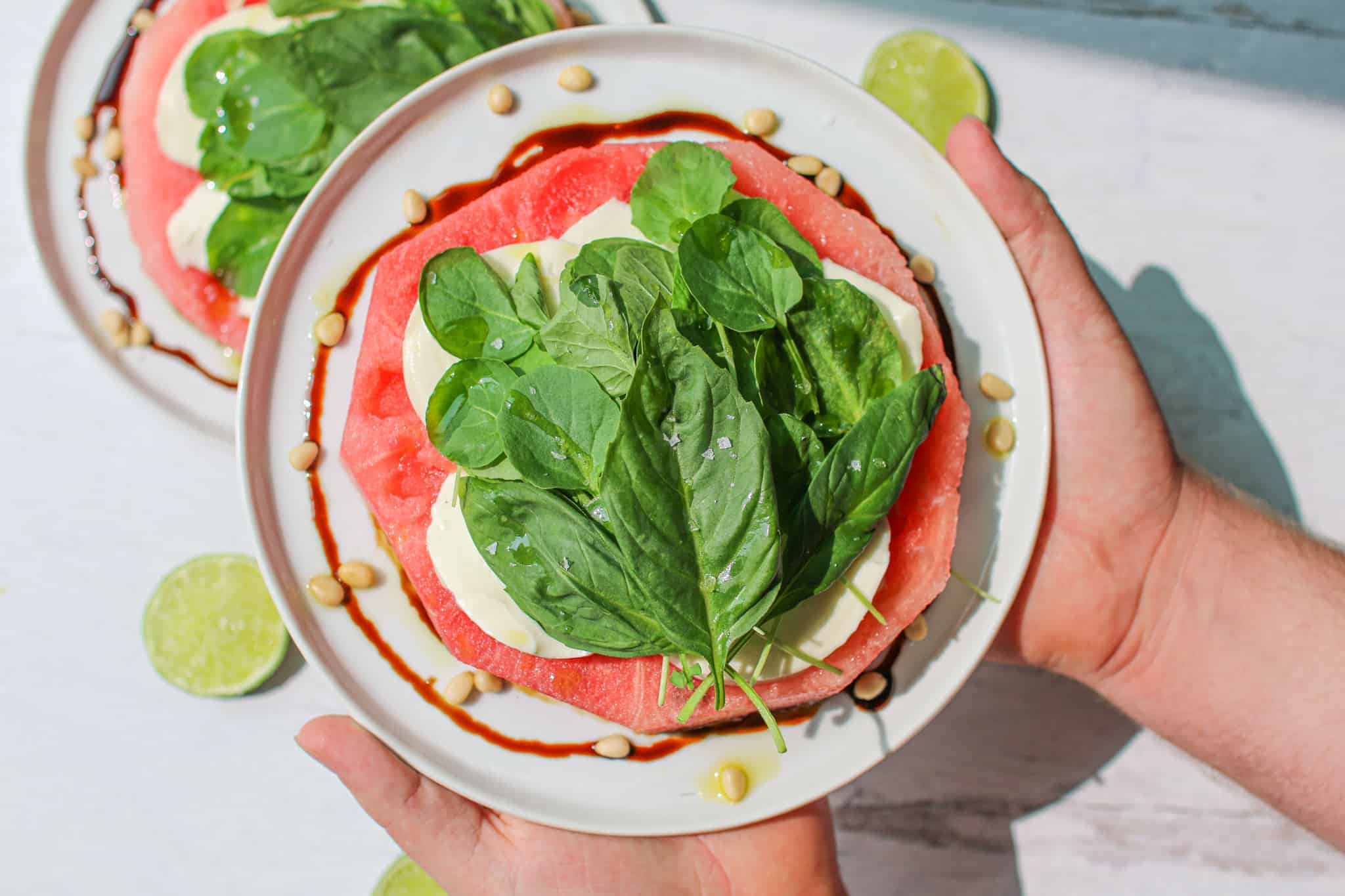 A Fresh Watermelon Mozzarella Salad will cool you down on a hot summer day. A thick watermelon slice topped with mozzarella, fresh basil, and a balsamic vinegar glaze is perfect for enjoying by the pool or an outdoor get together with friends.
There is nothing better than a light, crunchy salad. This Vegan Brussel Sprouts Salad is quick to make and full of nutritious and fresh ingredients. Perfect for making ahead or meal prepping at the beginning of the week!
This Fresh Mango Salad with Avocado is filled with delicious summer ingredients that will cool you down on a hot day by the pool. With chunks of mango, avocado, crisp cucumber, and peppers topped with a tangy lime dressing, this salad is perfect for a beautiful side salad or even as a main meal.
Ambrosia Salad is a staple for family reunions and get togethers! This delicious recipe is full of fruit, coconut, and mini marshmallows and is perfect for making ahead of time!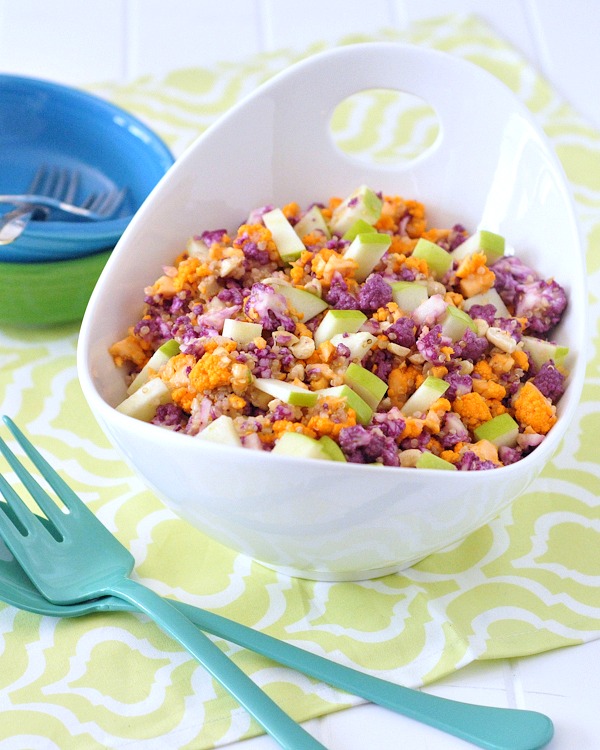 This brightly colored Cauliflower Cashew Confetti Salad is packed full of crunchy ingredients and topped with a delicious lemon shallot dressing. This salad is perfect as a side dish and adds color to your summer meal!
Two things that make a perfect salad – light and crunchy. This Broccoli Crunch Salad with Apples and Almonds proves that theory right! With sliced apples, grated carrots, and toasted almonds, this salad is easy to make and a perfect dish for meal prepping.
This Pomegranate Couscous Salad is light, bright, and a perfect side dish for this holiday season! This salad is easy to make ahead and will keep you full all day long!
Pasta or Bean Salads Without Lettuce
Adding a carb, like pasta or beans, to a salad can really change it up a bit. I like these salads because they show you that salads without lettuce can be just as good, if not better, than salads with lettuce. Some cold salads and some warm salads, check out my favorite pasta or bean salad recipes below.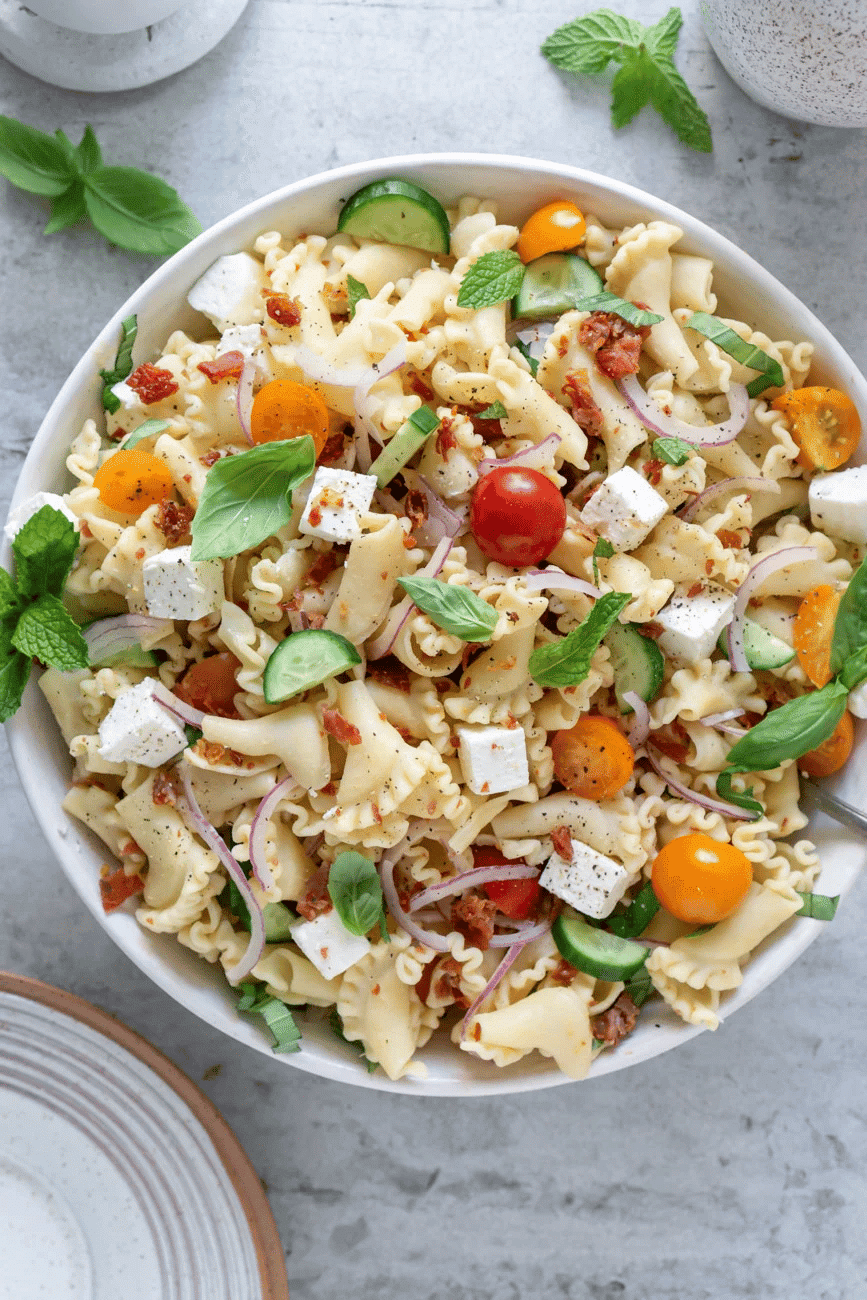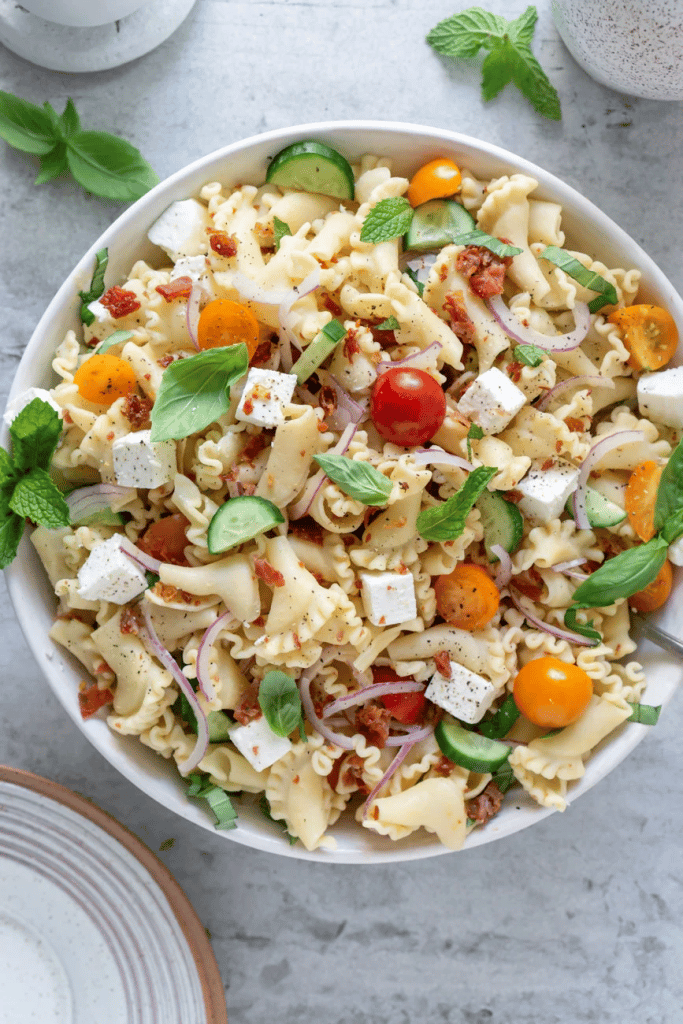 This Mediterranean Gluten Free Pasta Salad is super easy to make and full of delicious flavors! Using fresh ingredients, this refreshing salad is perfect for lunch or as a side dish.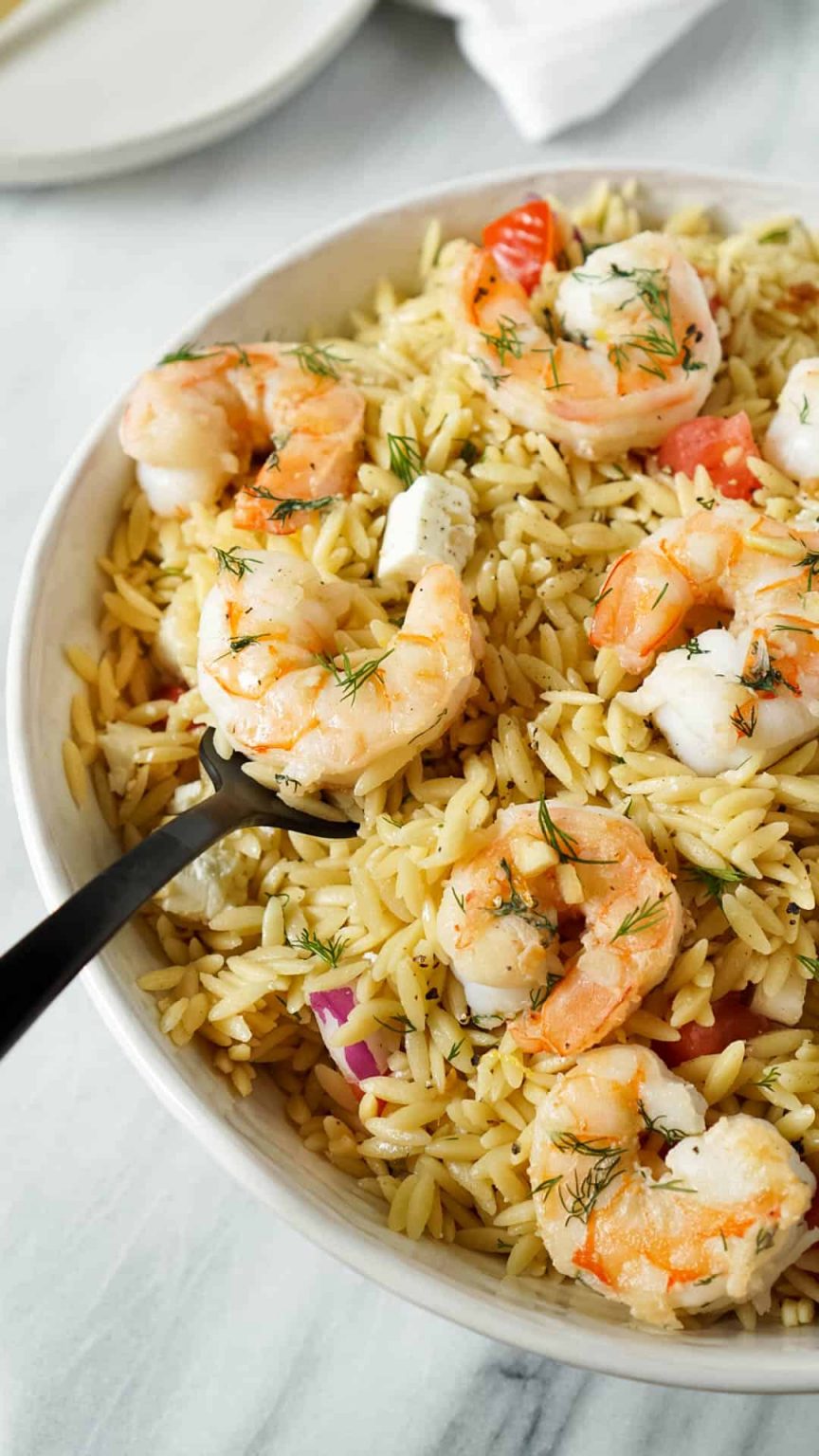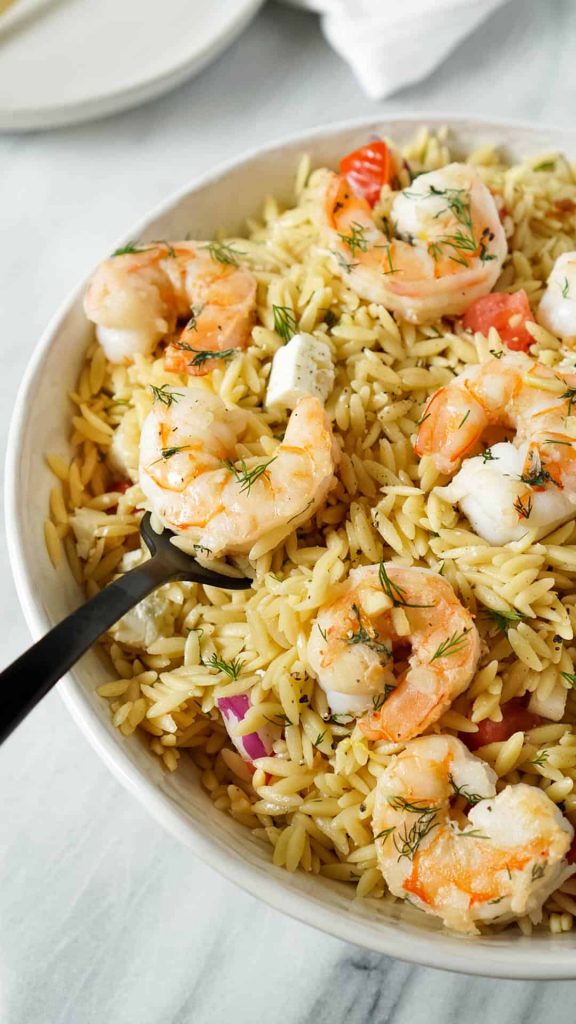 A simple yet elegant main dish made with bright lemony flavors and fresh dill. Serve it at your next dinner party or pack it up for your weekly meal prep!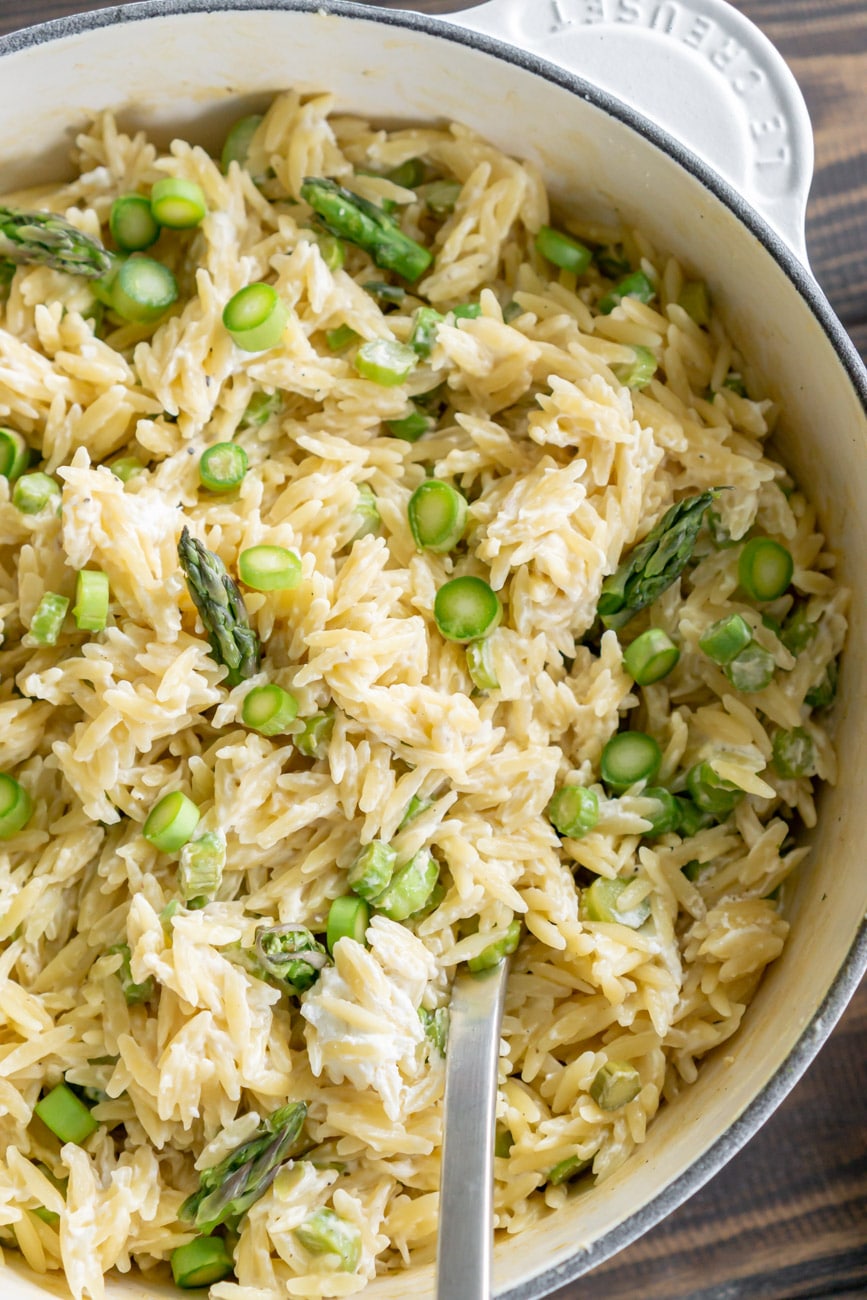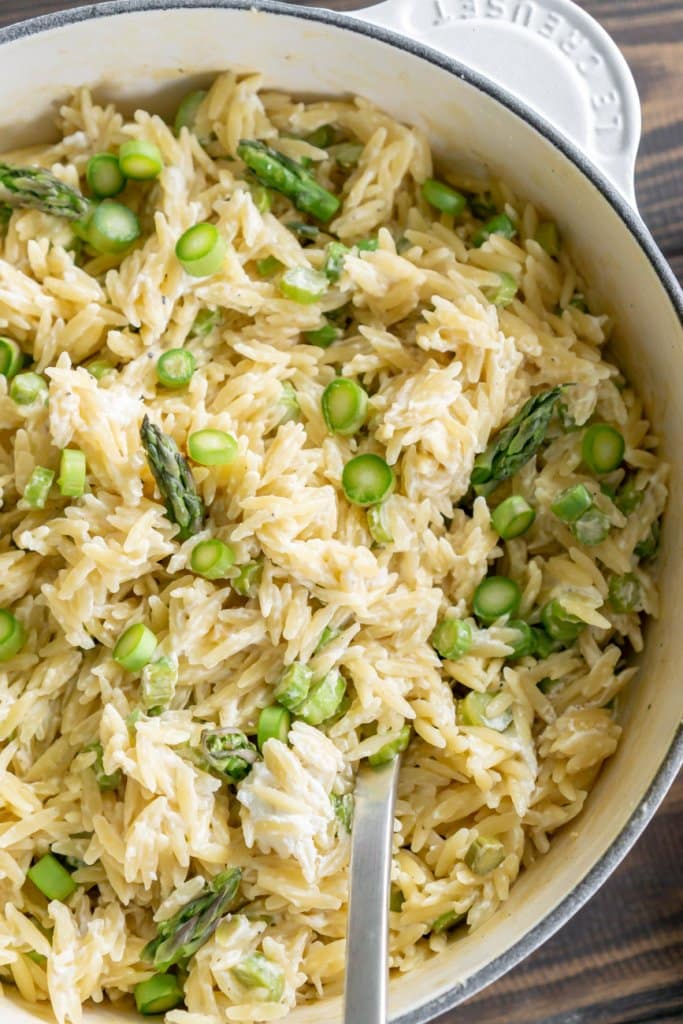 Goat Cheese Orzo Pasta Salad is great to serve for gatherings any time of year. Made with diced asparagus and creamy goat cheese, your guests will absolutely love this orzo pasta salad recipe.
Taking a spin on regular pasta salad, this Creamy Bacon Blue Cheese Pasta Salad is a perfect side dish for an outdoor BBQ. The best thing about this salad? It keeps getting better over time!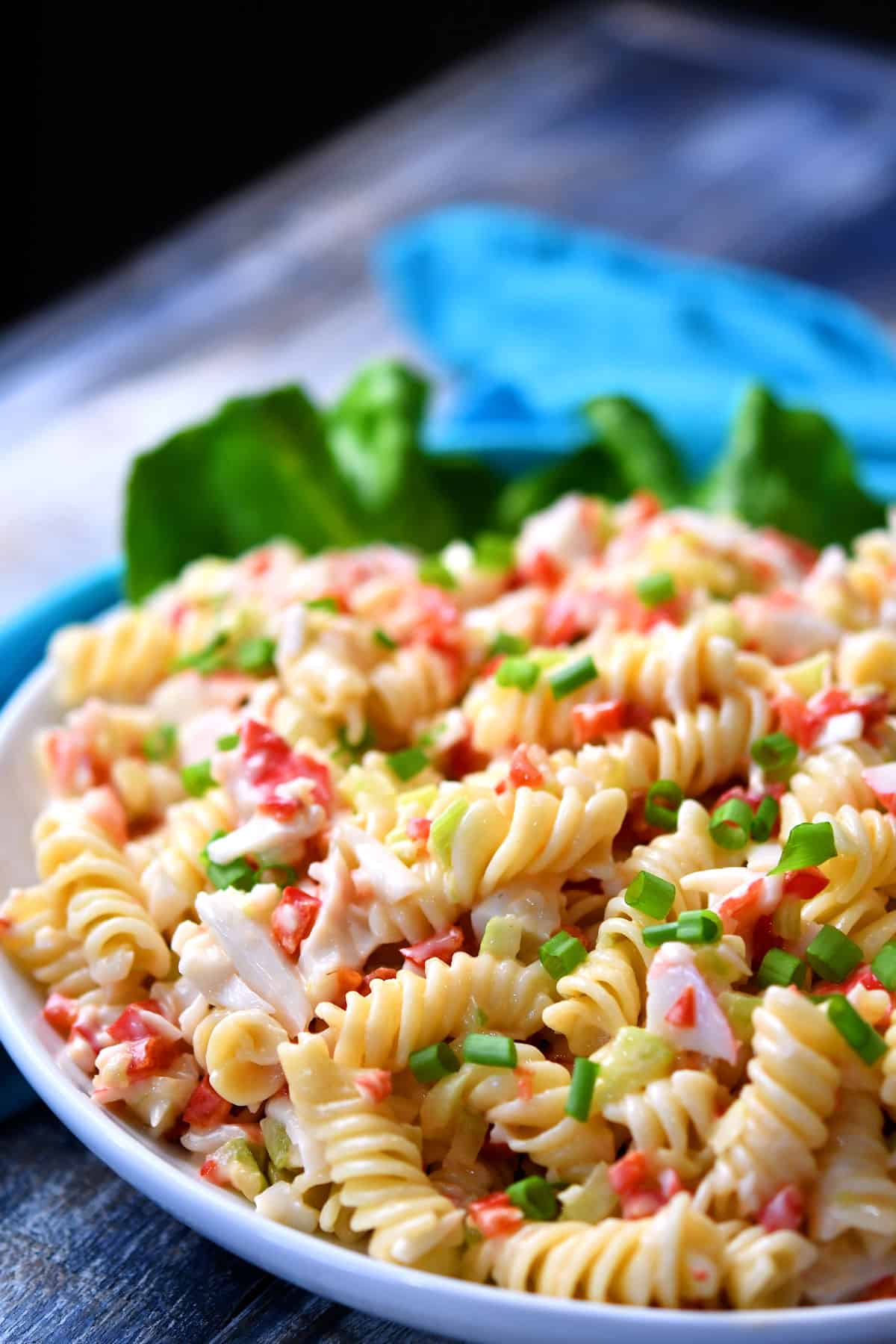 This Crab Pasta Salad recipe gives you that luxurious taste, but at a fraction of the cost. Using only five ingredients, this will quickly become one of your favorite seafood easy pasta salad!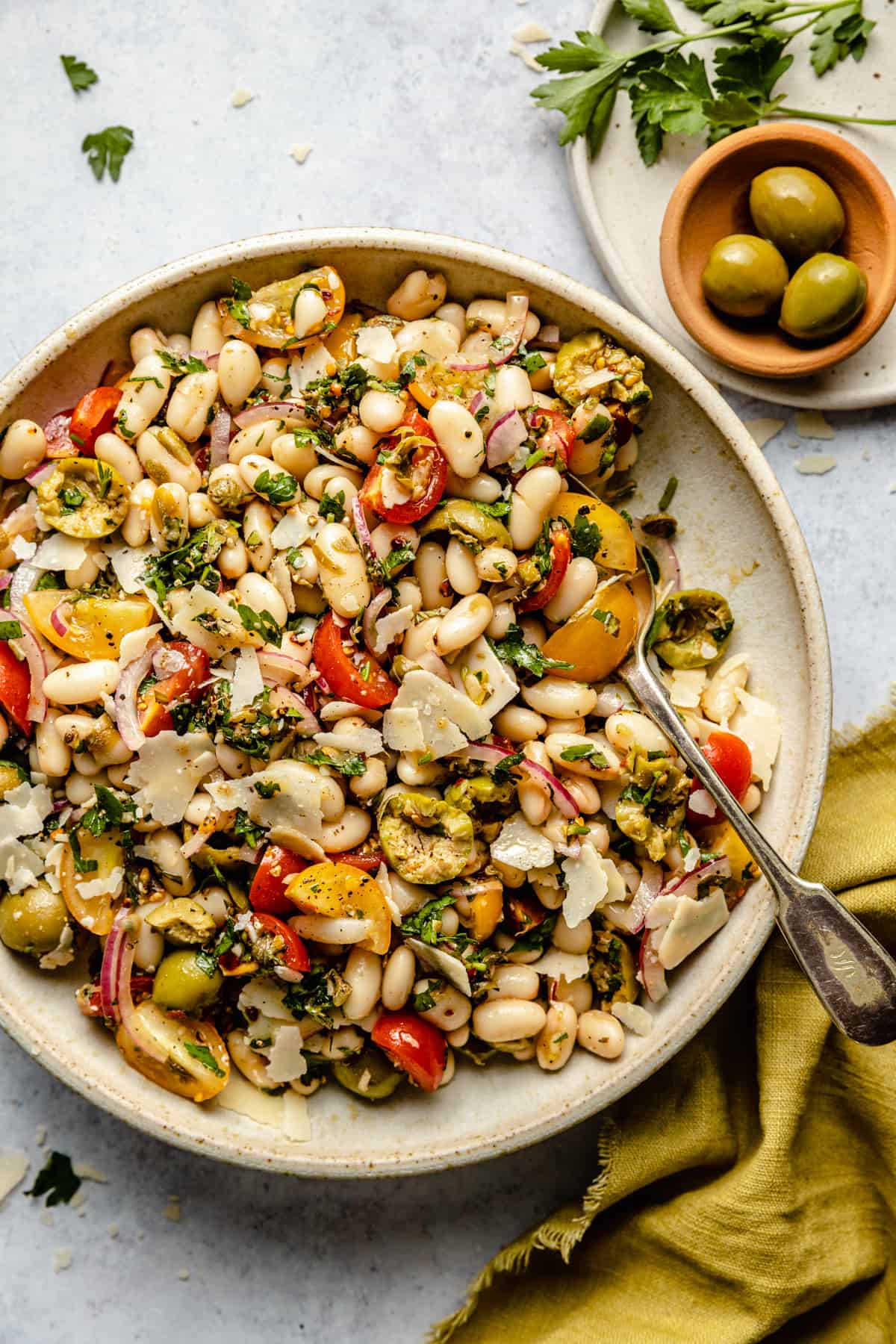 White Bean Salad is packed with flavor and can be ready in under 20 minutes. This unique salad with Salsa Verde Dressing is a great lunch or side dish option!
This Easy Homemade Black Bean Salad is full of vibrant colors and crunchy veggies! This delicious no-lettuce salad is best served at room temperature and kid approved!
This Chicken Caprese Salad with Creamy Basil Pesto will quickly become your go to salad for any occasion. Delicious, flavorful, and filling – grab a glass of wine and enjoy this mouthwatering salad.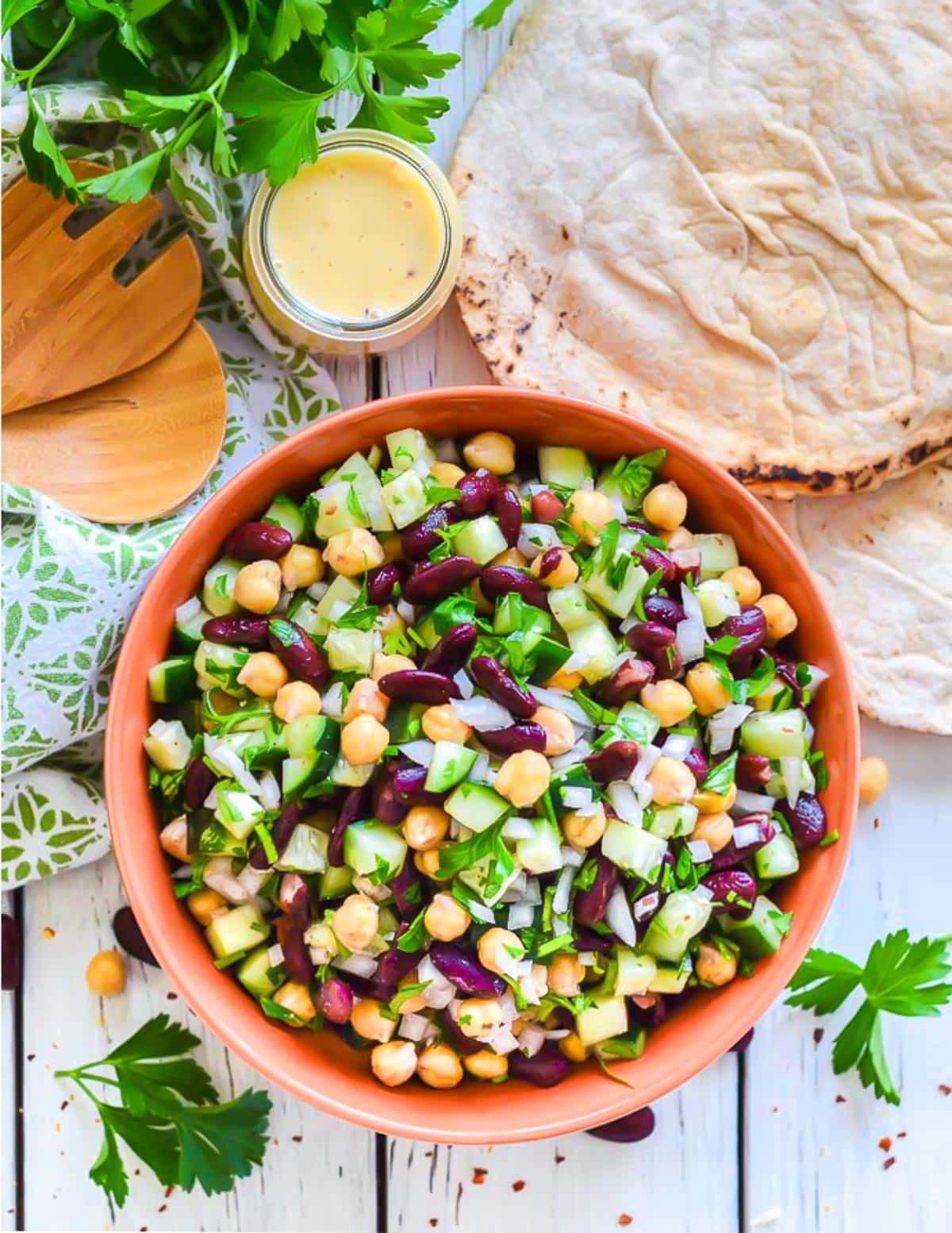 This vegan, protein-packed Kidney Bean Salad is perfect for an on-the-go lunch. Full of bright and fun flavors, this healthy salad will keep you full all day but without the afternoon crash.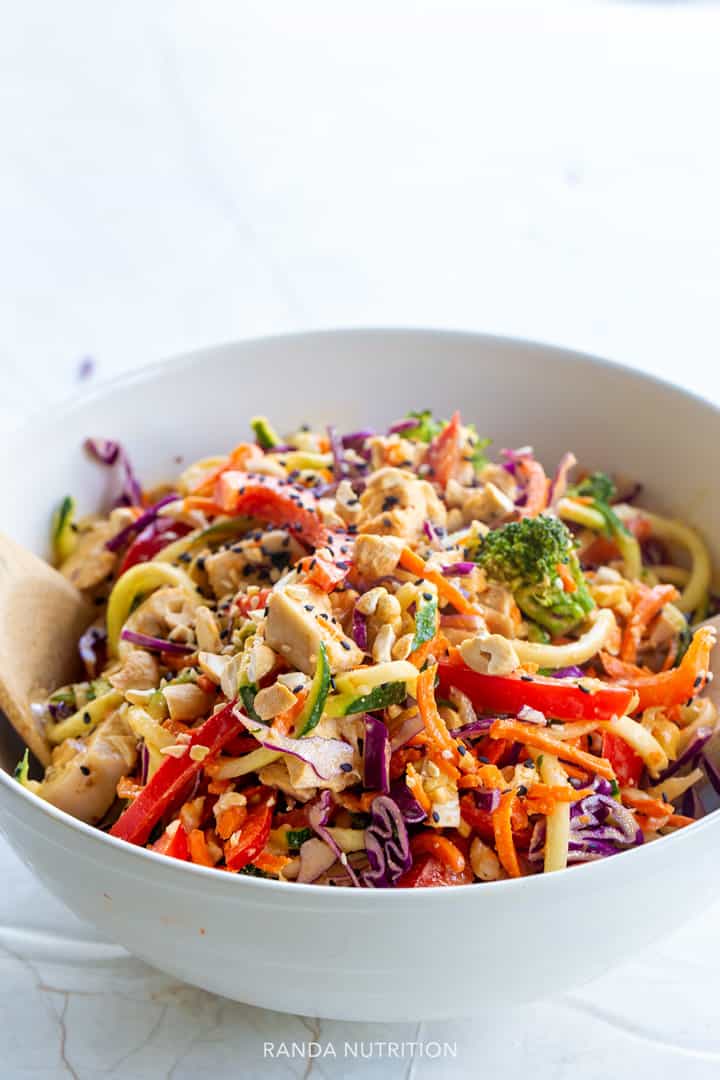 This Thai Chicken Veggie Noodle Salad with Peanut Sauce is perfect for when you want a healthy salad but without lettuce. With creamy peanut sauce, crunchy veggies, and noodles, this low-calorie chicken salad is great for on the go or even a fresh dinner idea.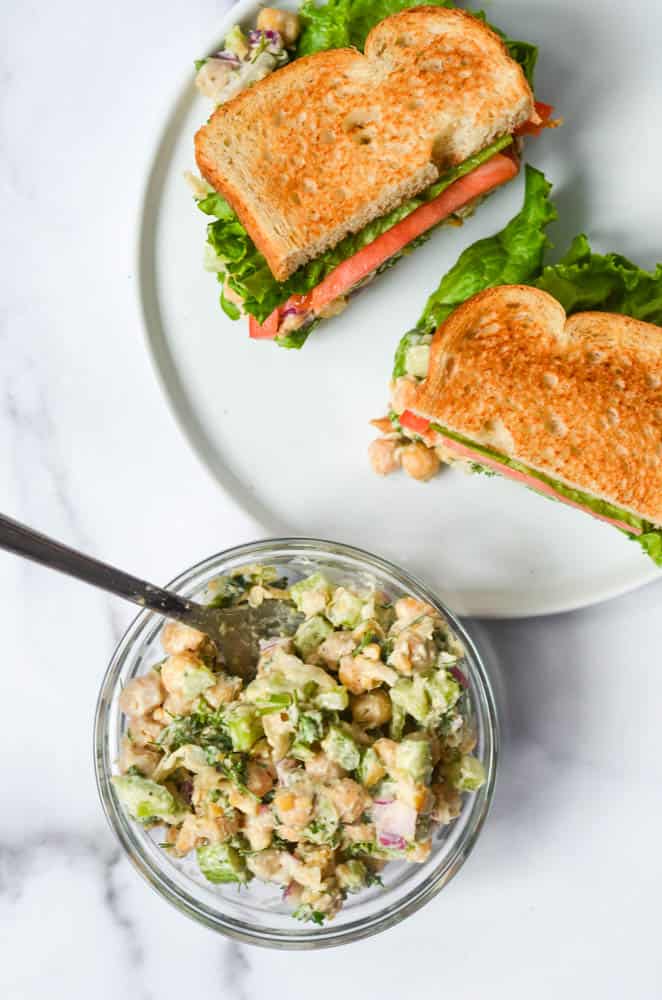 Easy Chickpea "Chicken" Salad is packed full of flavor and is completely vegan. Healthy, gluten-free, and packed full of protein, this chickpea salad will keep you full of energy all day!
This Cold Spaghetti Pasta is a quick and colorful salad that works well for lunch, dinner, or even to feed large groups! This salad is perfect for a hot summer day with fresh vegetables and topped with a light Italian dressing.
Other Delicious Salads
There are so many delicious salads that do not include lettuce. So, here is a collection of some of my favorite no-lettuce salads that will keep you full all day.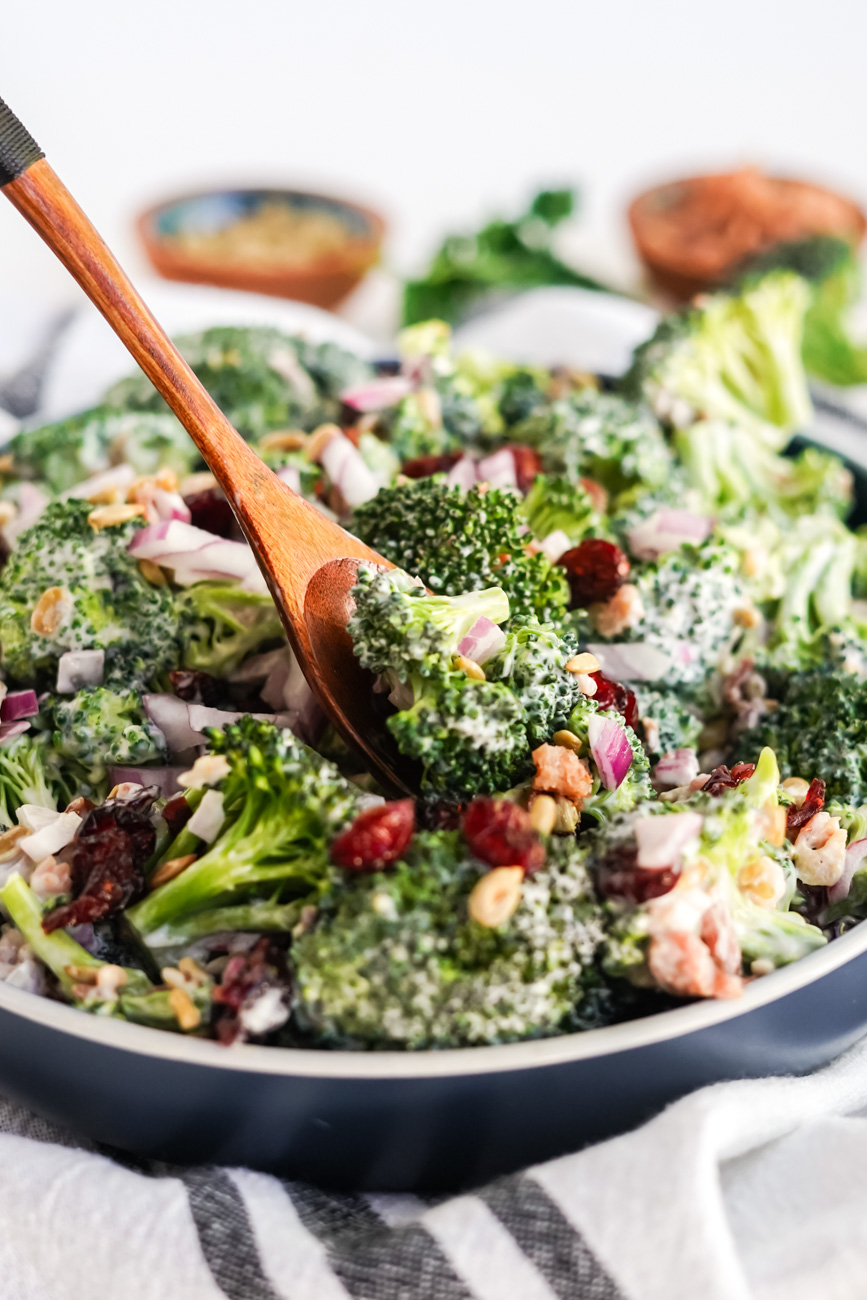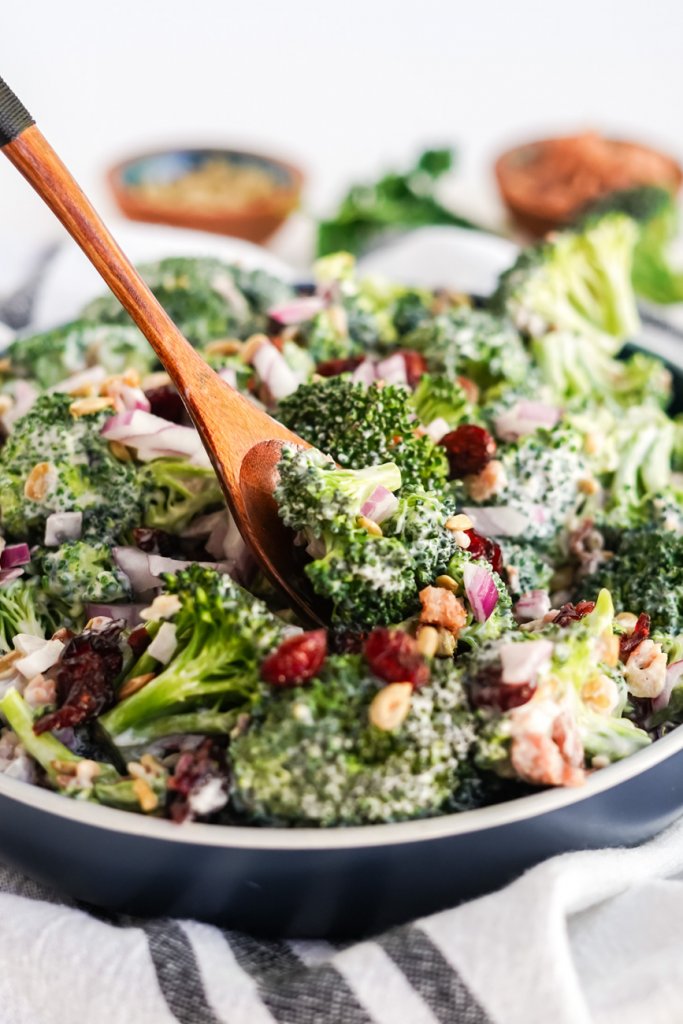 Cranberry Bacon Broccoli Salad featuring fresh broccoli, bacon, and cranberries is the perfect year-round salad for any family gathering!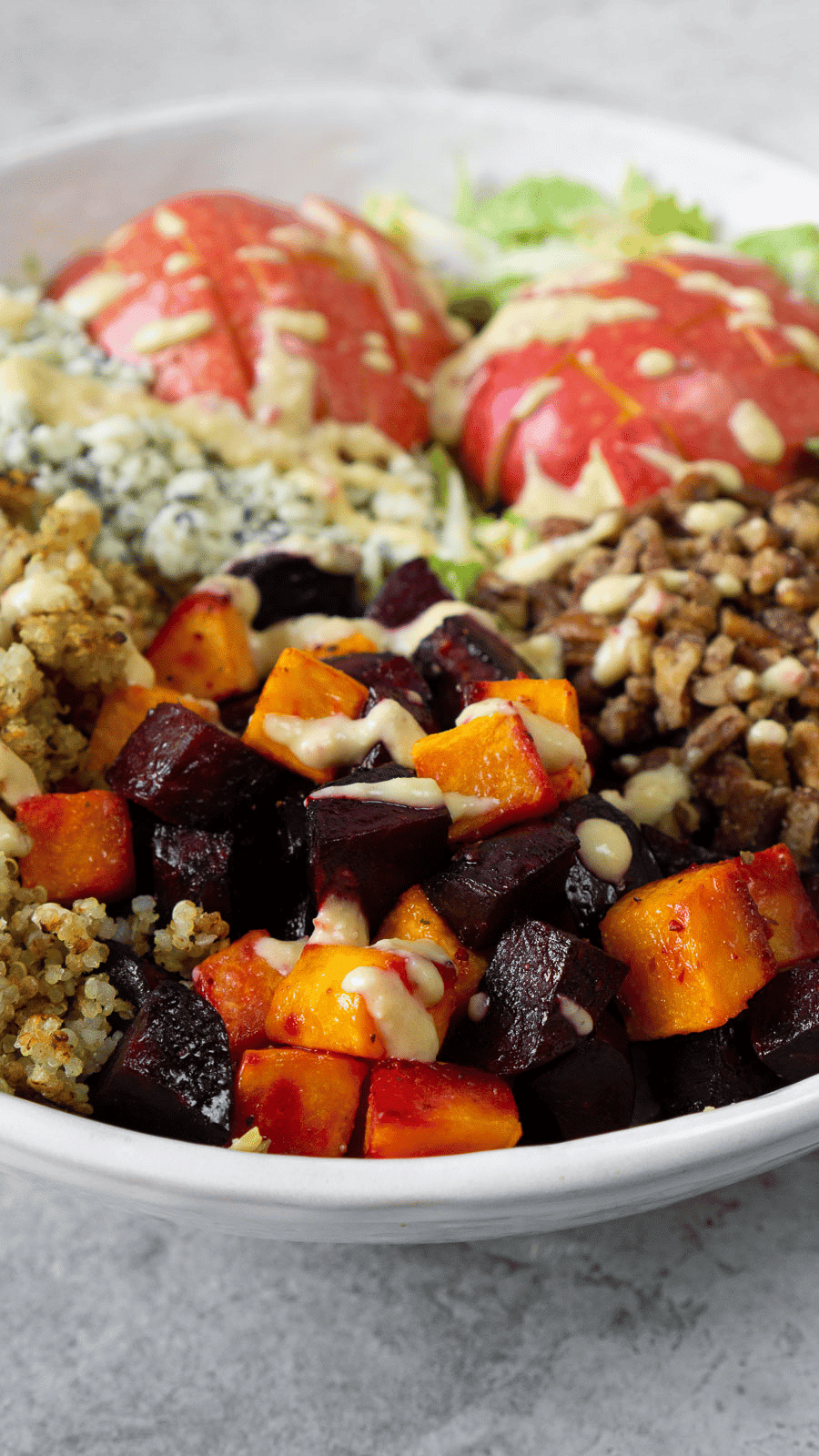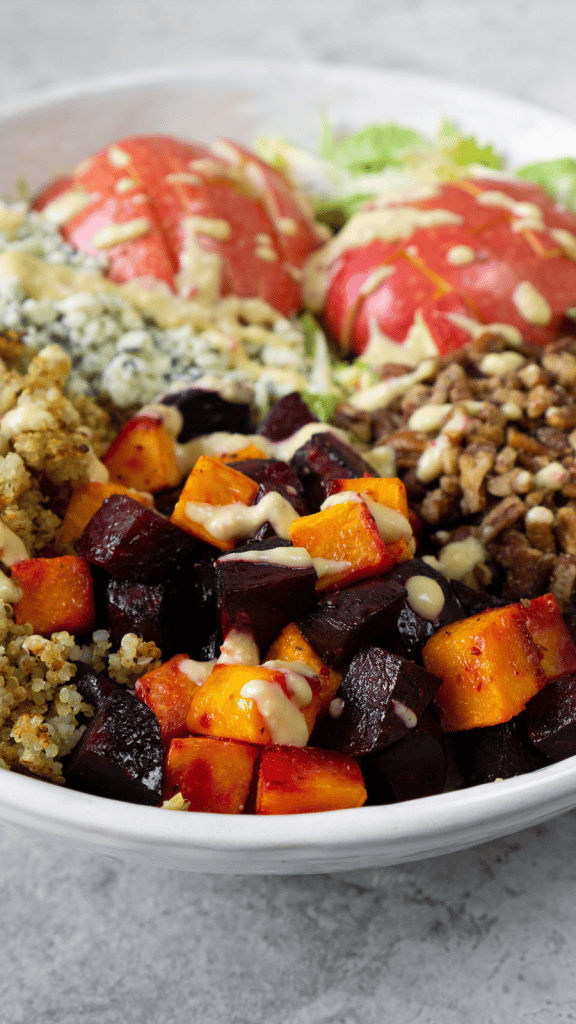 One of the best things about Fall? The delicious flavors that come with it! Enjoy this salad full of fall veggies topped with a champagne apple cider vinaigrette.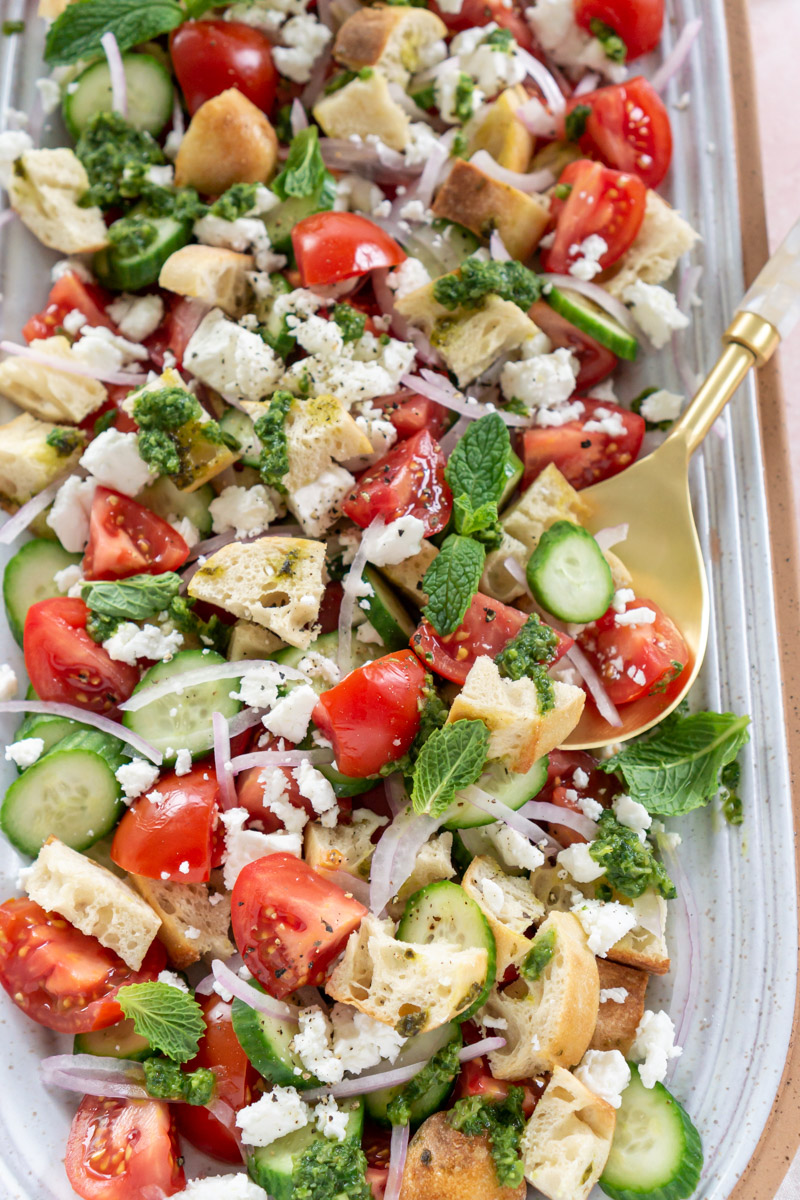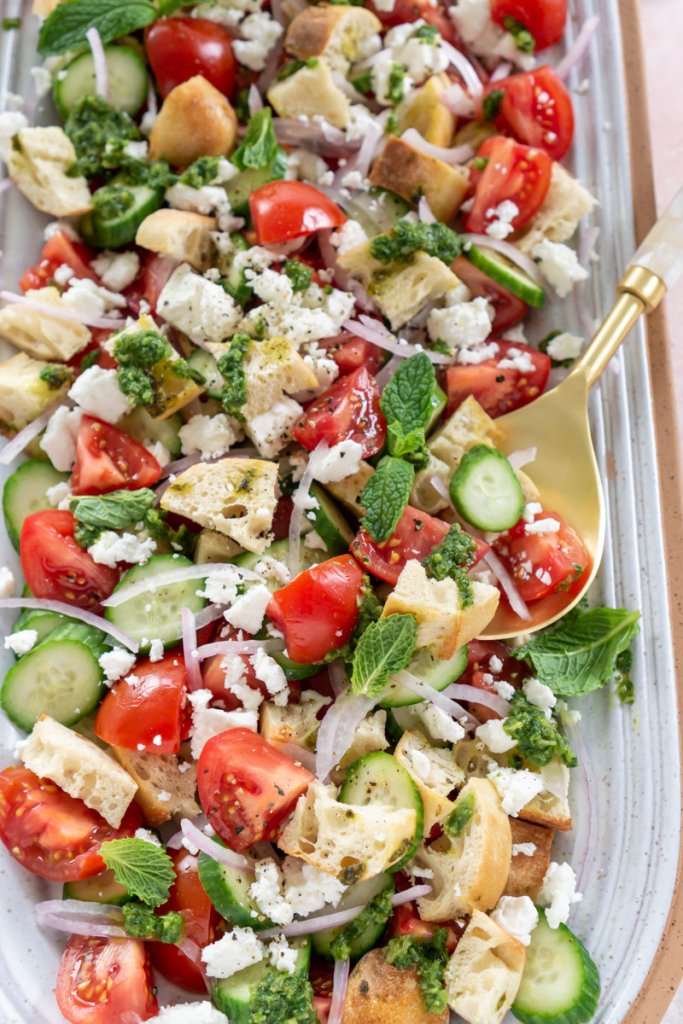 Take a trip to Tuscany this summer with a fresh and juicy Tomato Panzanella Salad (bread salad) featuring fresh mint and a homemade basil vinaigrette.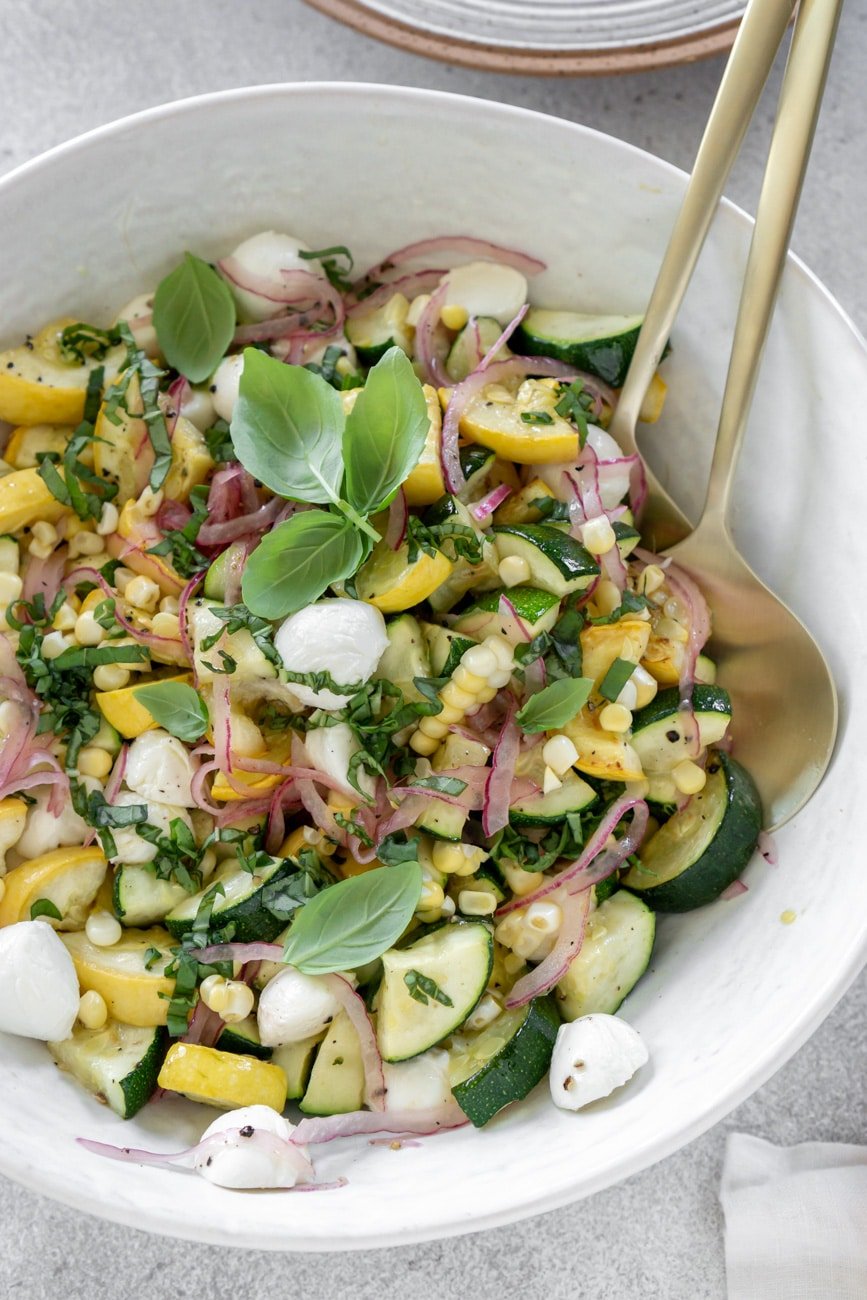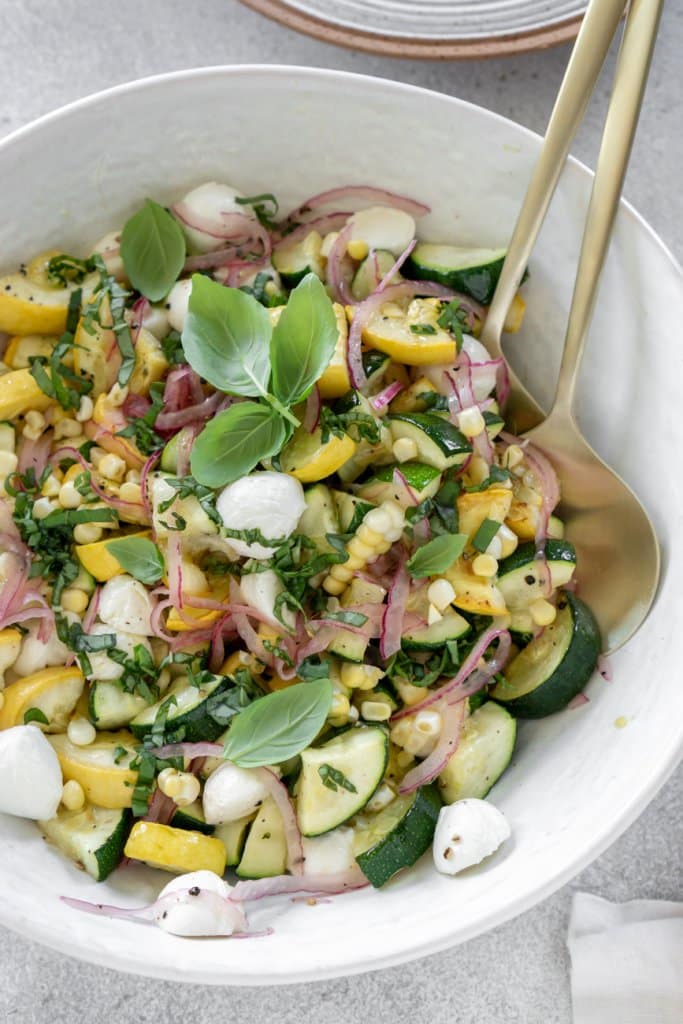 Zucchini Salad is a refreshing Summer salad made with fresh zucchini, yellow squash, sweet corn, fresh herbs, marinated red onions, and mozzarella. It's ready in under 30 minutes!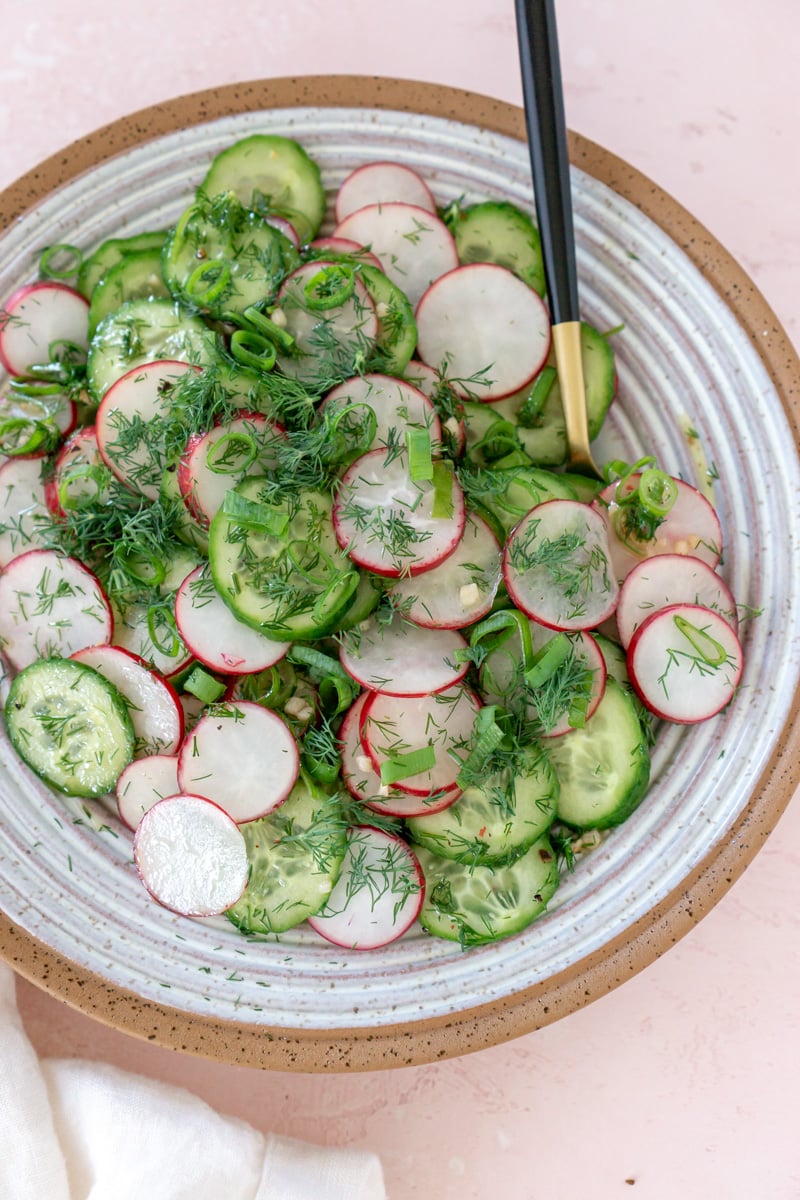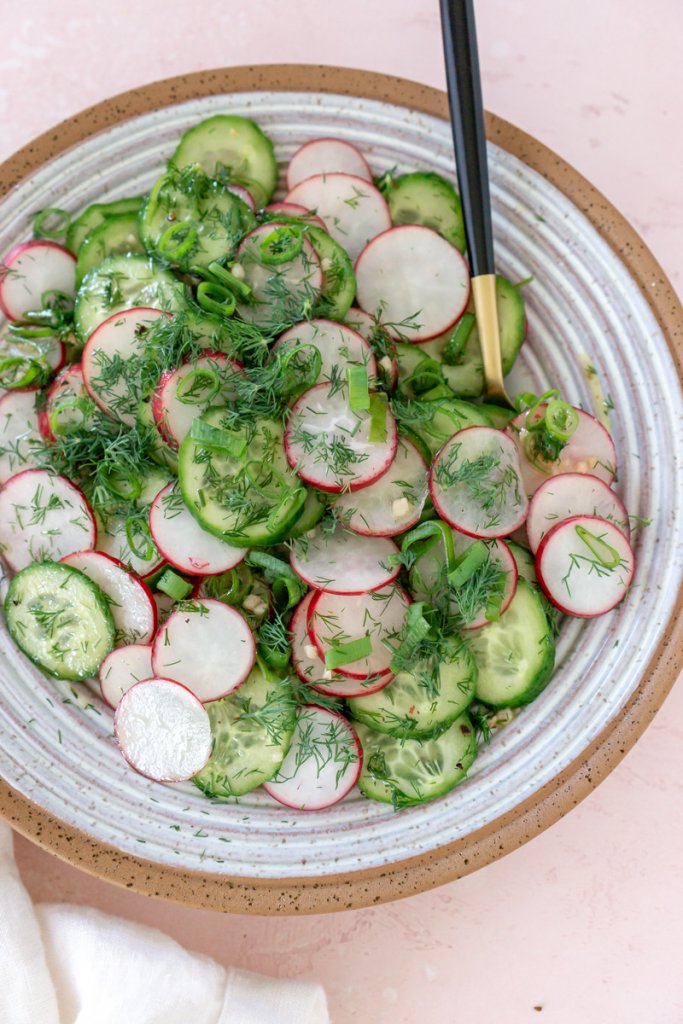 Cucumber Radish Salad is the most refreshing spring salad. Filled with cool Persian cucumbers, crisp radishes, and a fresh and tangy dressing, this simple salad adds the perfect crunch to any meal!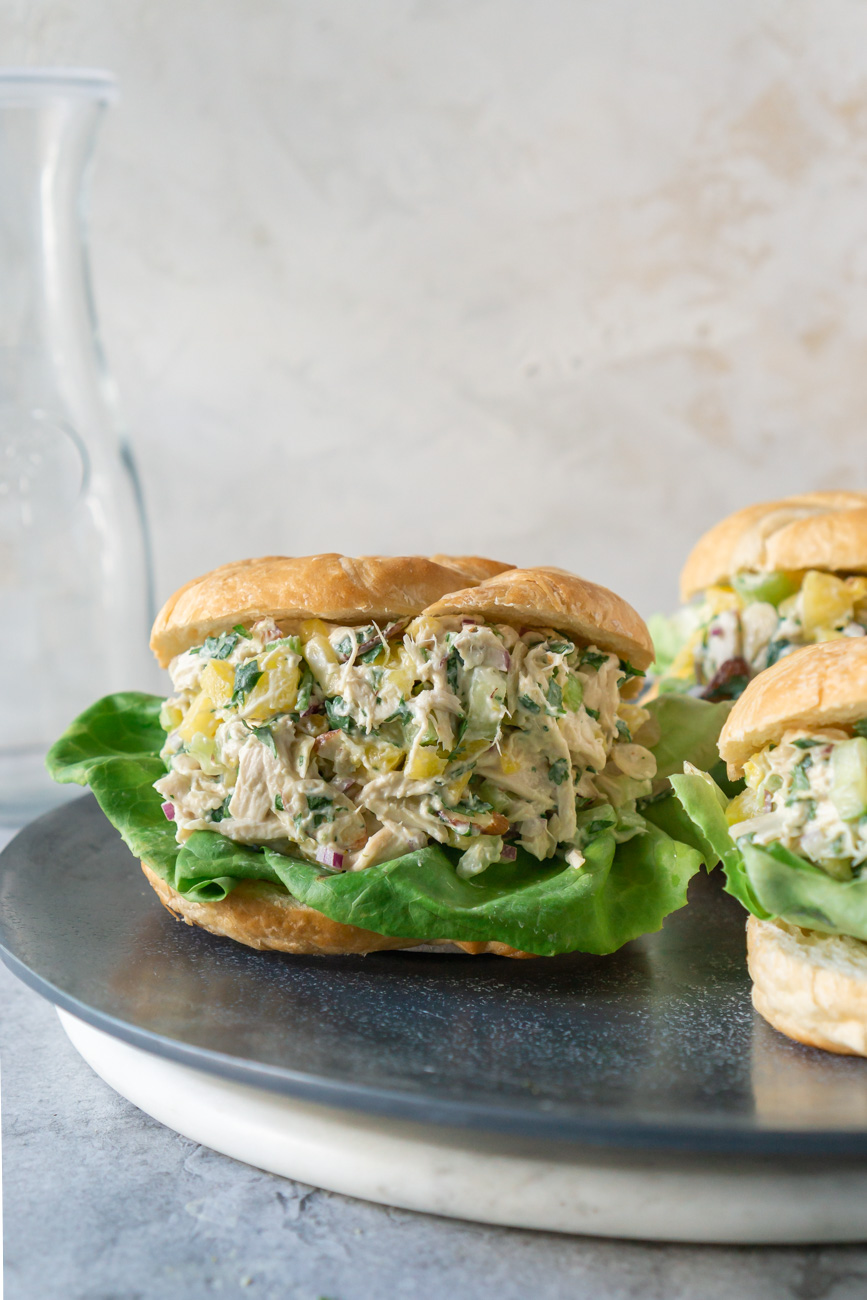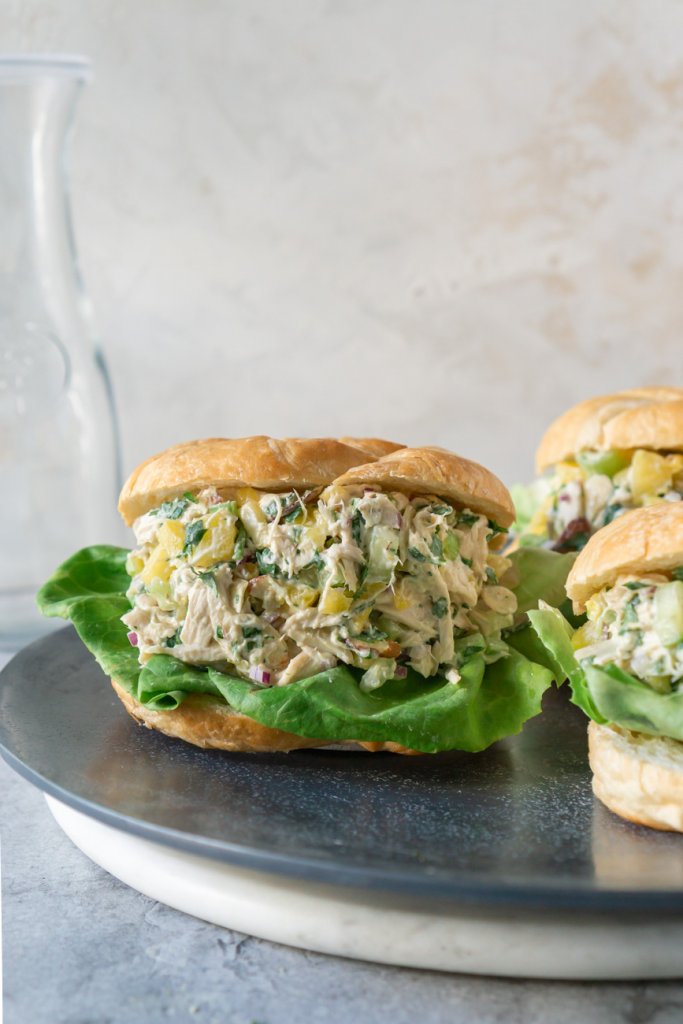 This Chicken Salad With Pineapple is delightfully refreshing, combining bright and refreshing flavors like pineapple, cilantro, and dijon mustard. It's great by itself or with croissant sandwiches.
This Greek Salad with Feta and Fresh Herbs is full of crunchy and fresh veggies, minus the lettuce! Topped with an easy olive oil, lemon juice, and garlic dressing, this fresh salad will become a go to quick go to.
This Japanese-style Kani Salad is made with cucumbers, carrots, and shredded crab sticks. Topped with a creamy mayo dressing, this seafood, no lettuce salad is a great starter salad for potlucks or BBQs!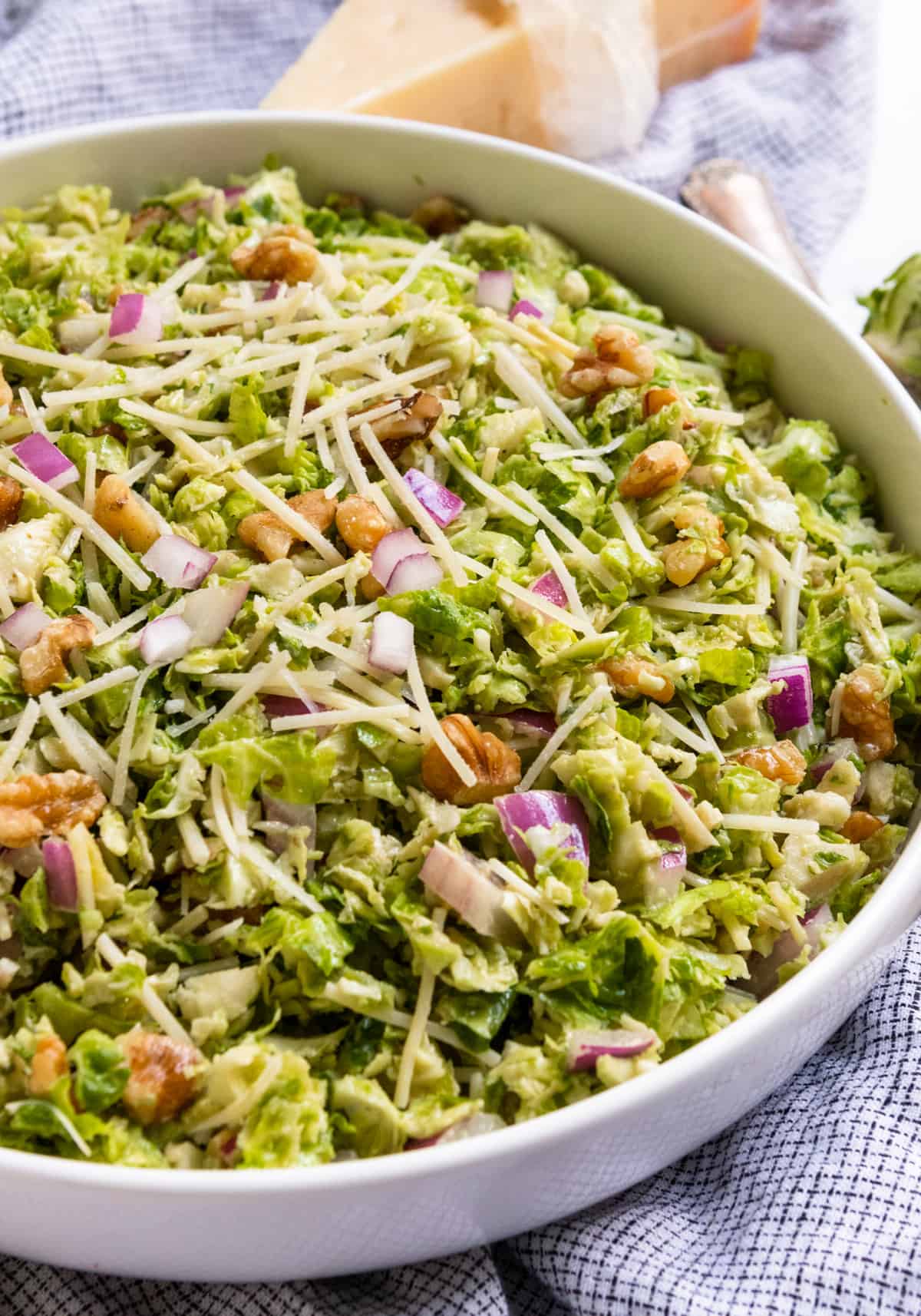 This quick Shaved Brussels Sprout Salad is a definite crowd pleaser! With crisp veggies and a creamy dressing, this brussels sprouts based simple salad is a great side dish for grilled chicken or salmon!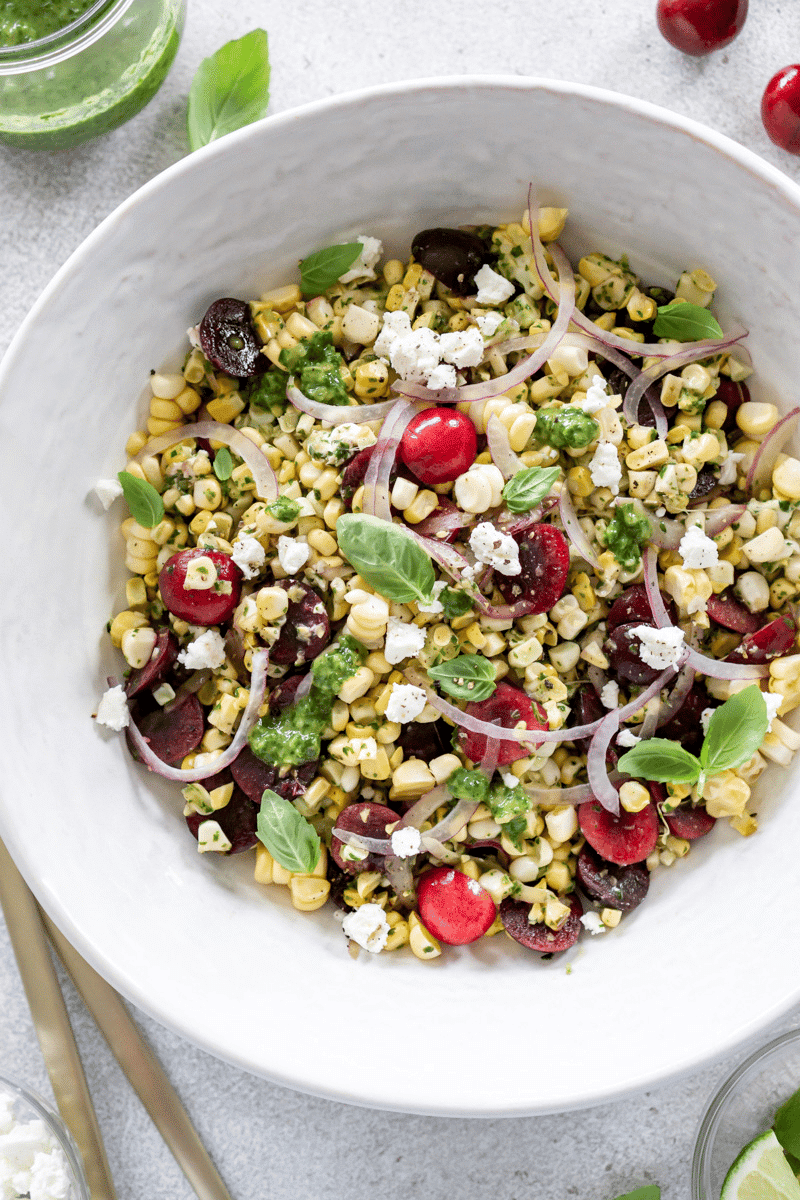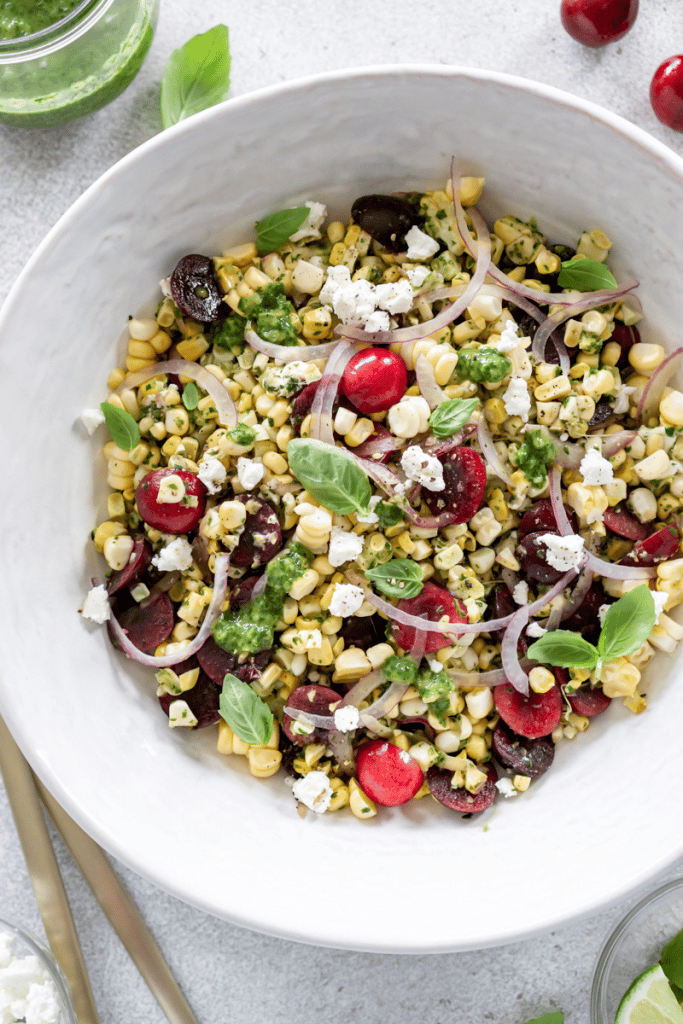 Full of fresh veggies and topped with a homemade basil vinaigrette, this simple salad will quickly become your go-to for those hot summer days.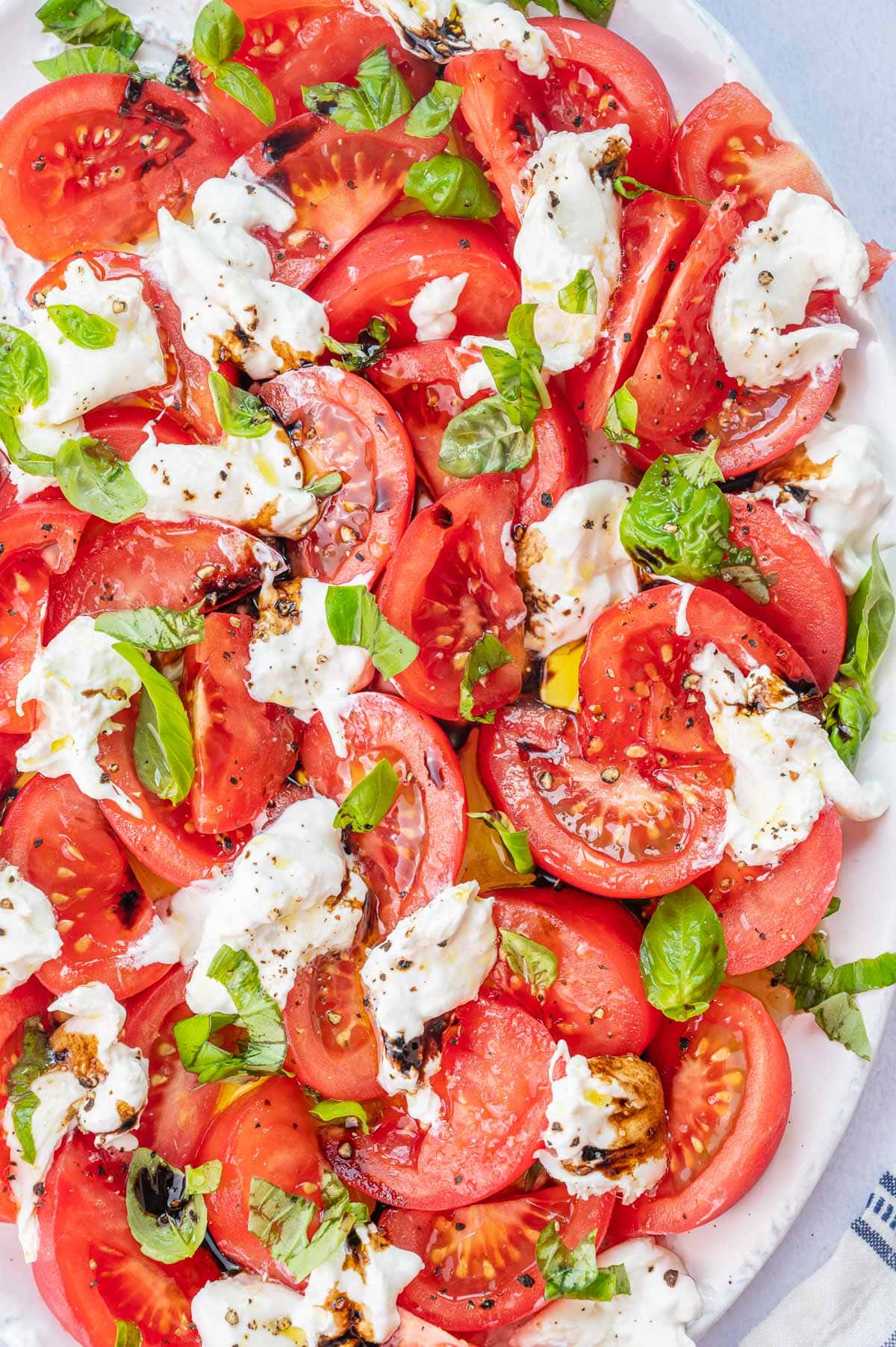 This Burrata Caprese Salad is a spin on one of your favorite summer salads with fresh tomatoes. With a few simple ingredients, you won't get enough of this Italian-inspired side salad.
This Golden Beet Salad is unique, vibrant, and a favorite that you can enjoy any time of year. Roasted golden beets, tangy goat cheese, and fresh tarragon, this healthy salad is a great appetizer for a date night!
This vegan Pumpkin and Beetroot salad is vibrant, crunchy, and great for a side dish or served as a main course. Full of flavor and topped with mustard lemon vinaigrette, this recipe will show you that you don't need lettuce to make the perfect filling salad.
Raw Cauliflower Salad with Lime is a flavorful and nutritious salad recipe. Perfect for any event, the nice crunch of the cauliflower florets topped with the tangy citrus flavor of lime, you'll want to make this easy salad every chance you get!
This non-lettuce salad is full of flavor and ready in 20 minutes. This Fresh Corn and Tomato Salad is topped with a zesty lime making this five-ingredient recipe the perfect summer side salad.
This is a great work lunch go to that keeps you full all day but won't give you that afternoon crash. This Tuna Asparagus Salad with Microgreens is packed full of crunchy veggies, tuna and topped with a tangy lemon vinaigrette dressing.
Are you needing a great Keto salad recipe? This Arugula Salad & Balsamic Vinaigrette recipe will quickly become your go to fresh, crispy, and low-carb salad.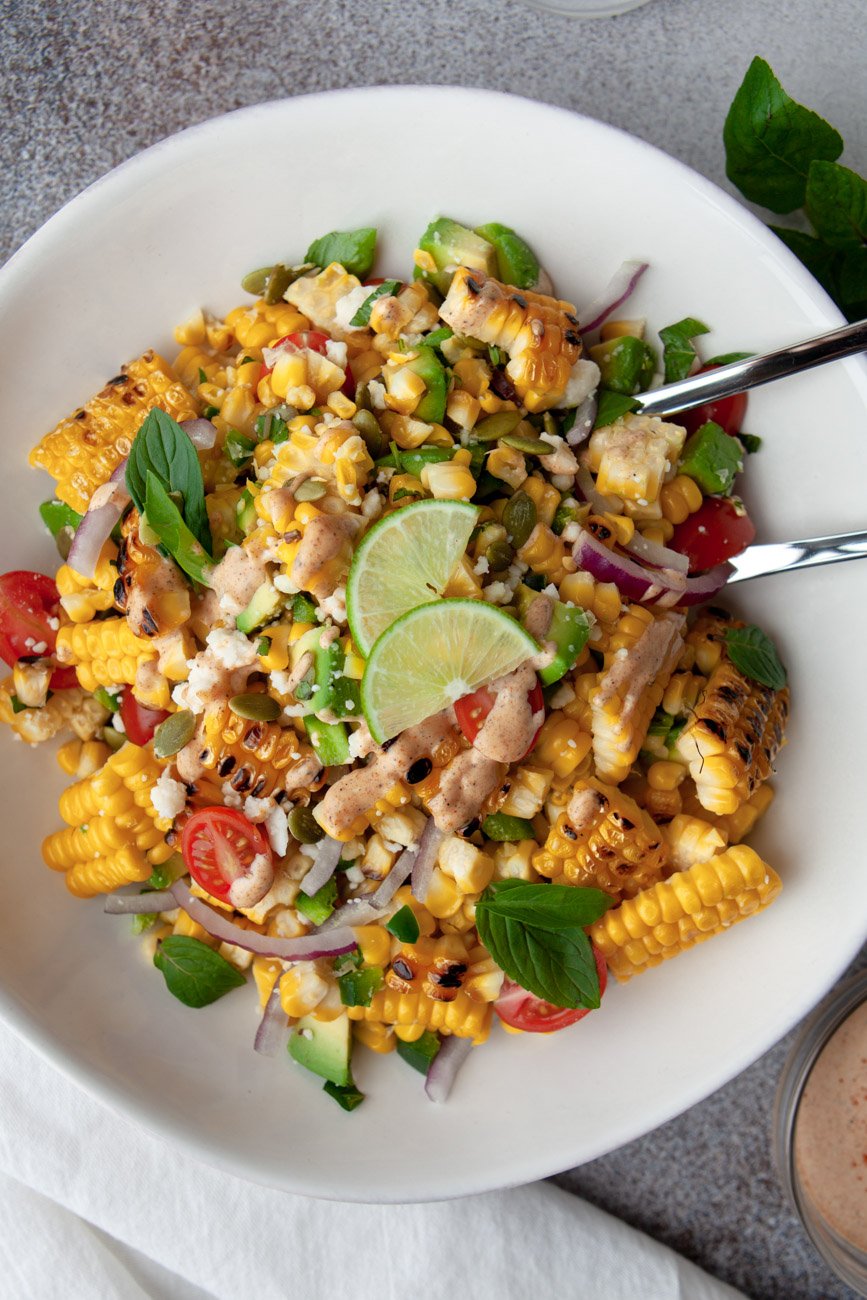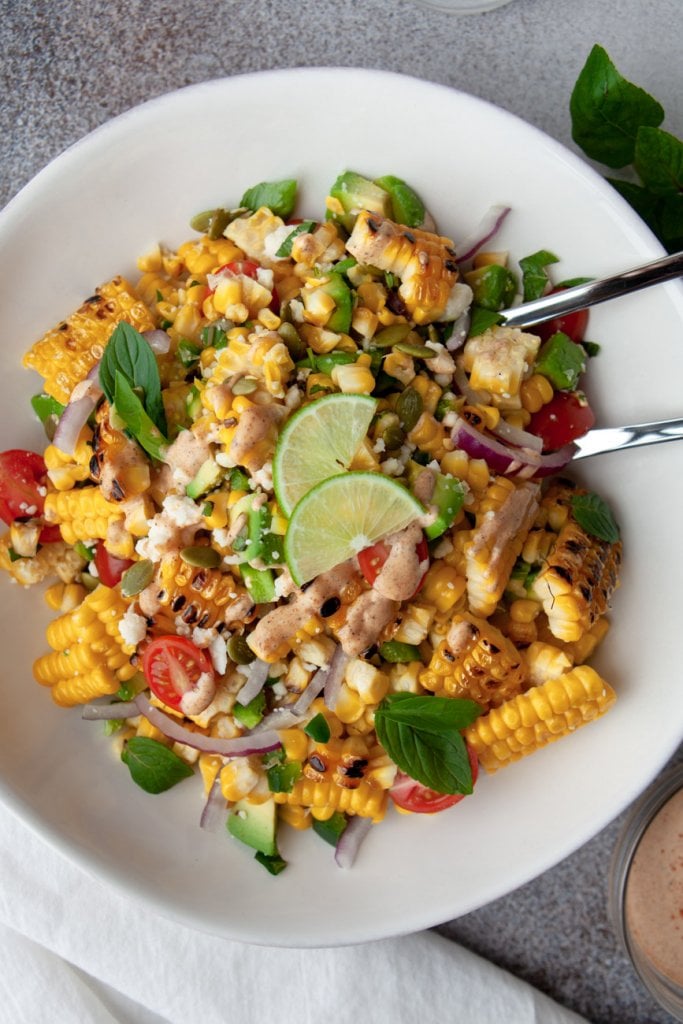 Avocado Corn Salad is the perfect bright summer salad loaded with grilled corn, creamy avocado, cherry tomatoes, all tied together with a creamy dressing.