This post may contain affiliate links which will not change your price but will share some commission. Please read my privacy policy.
Whether you're looking for a scallops dinner recipe, how to cook scallops, or scallop appetizers, these 15+ Best Scallop Recipes are for you!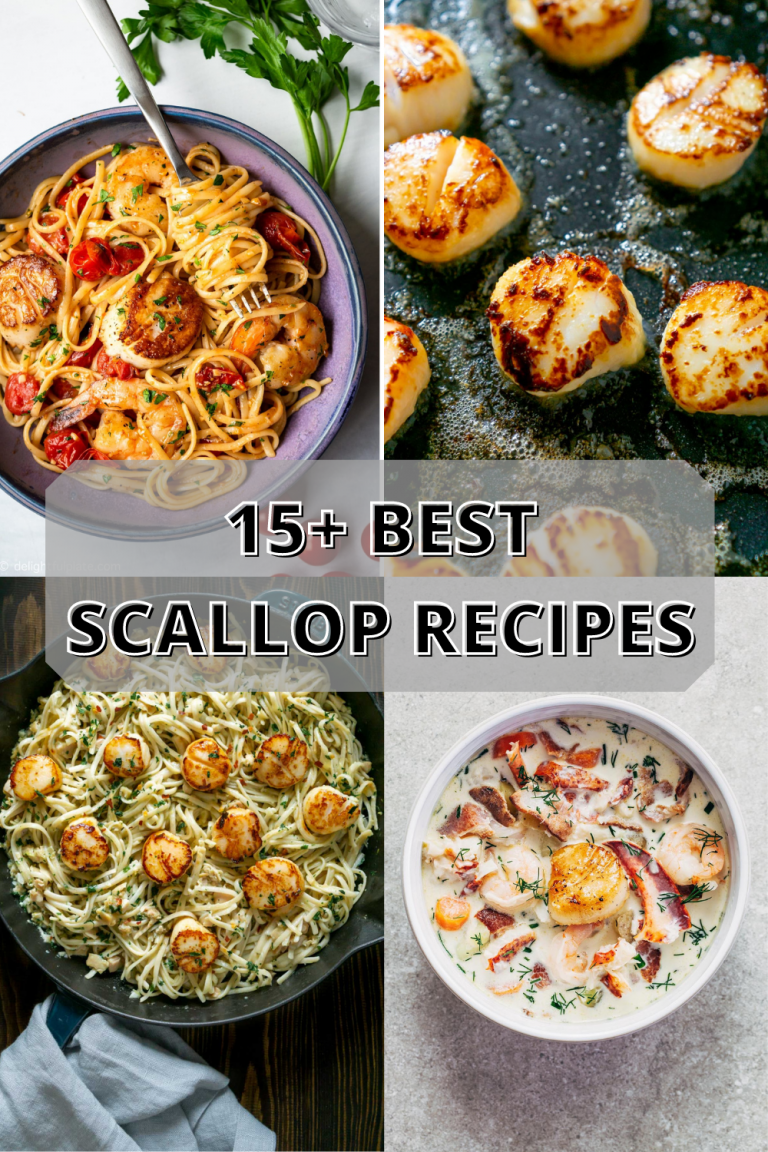 Looking for easy scallop recipes? Here are 15+ Best Scallop Recipes that will knock your socks off!
Scallops can be intimidating, but once you learn how to make them they will become your favorite protein to make.
They cook in less than 5 minutes and instantly elevate any dish. They're also a rich source of protein!
My favorite way to cook them is on a non-stick skillet with a little bit of butter and olive oil.
With their mild flavor, they make the perfect companion to just about anything. From pasta to caviar, scallops will pair with it all!
What Is A Scallop?
A scallop is a type of mollusk, which means the interior muscle is surrounded by two shells⁠—just like oysters, clams, and mussels.
There are two types: sea scallops and bay scallops. I prefer sea scallops because they are larger, more tender, and very sweet.
Where To Buy Scallops
When buying scallops, you'll want to look for the best quality you can find. The fresher they are, the better they'll taste.
I always look for dry packed sea scallops because they have the sweetest taste. If you see the scallops sitting in a murky liquid, you can expect them to shrink when cooking.
Side Dishes That Go With Scallops
More Seafood Recipes You Might Like