This post may contain affiliate links which will not change your price but will share some commission. Please read my privacy policy.
From incredible food halls to the Anne Frank House, to the Van Gogh Museum, and more, these are the best things to do while in Amsterdam.
Amsterdam might just be Europe's most eclectic city! Offering up some of the world's best art museums, cannabis-filled coffee shops, fine dining, canal tours, and rich history; you will never be bored in Amsterdam!
Whether you're visiting for 3 days or 3 weeks, you will certainly be able to put together a personalized itinerary and an experience that is full of culture.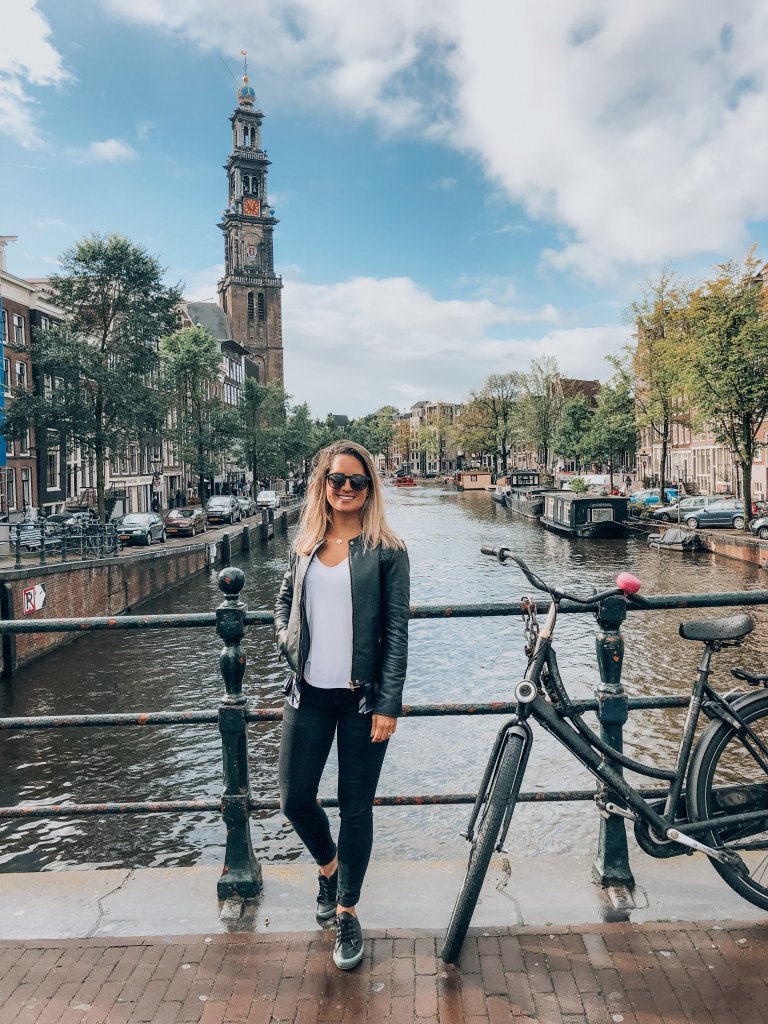 BONUS: Make sure you head over to my Instagram page and watch the Amsterdam story highlights for even more things to do in Amsterdam.
Looking to travel locally within the US? Check out my adventures in Charleston and Portland, Maine.
Pancakes From The Pancake Club
Amsterdam is known for its pancakes, so that should absolutely be the first thing you do when you arrive! We visited The Pancake Club several times which is a charming little restaurant overlooking the canal.
They serve big Dutch pancakes prepared with organic flour. They are also one of just a few places left that still prepare and bake poffertjes (small, fluffy pancakes) the traditional way in a big copper pan on a fire.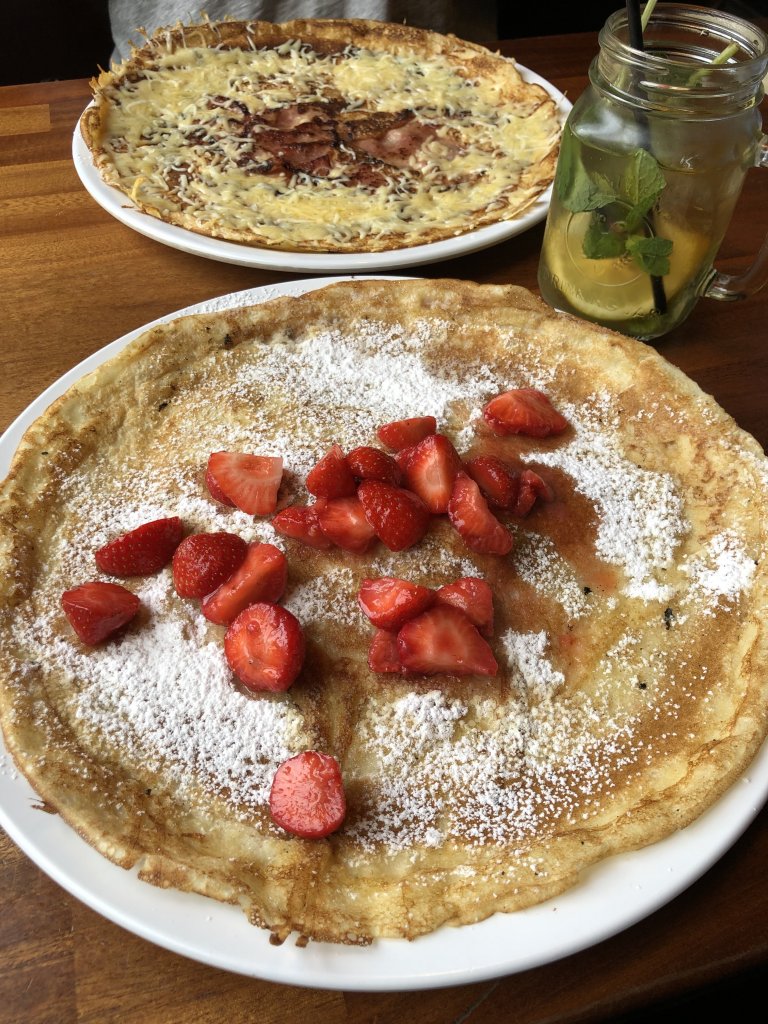 If you are unfamiliar with what a poffertjes is, it's a mini pancake. They're bite-sized and usually served with powdered sugar. I truly could not get enough of them!
Take A Canal Tour
The Pancake House overlooks the canals, so as soon as we finished breakfast, we walked over to take a canal tour on one of the boats.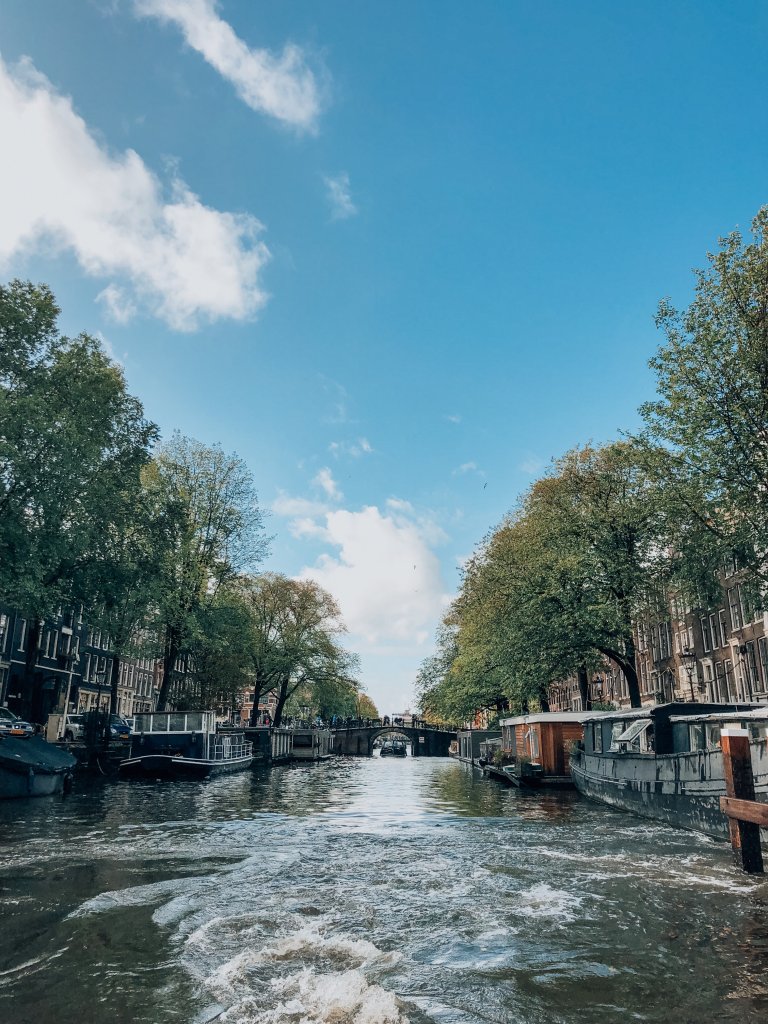 Canal tours are one of Amsterdam's must-do activities and it's the best way to explore the city. You'll be doing a lot of walking and biking in Amsterdam, so this is a nice way to explore the city while relaxing.
Shopping On P.C. Hooftstraat Street
The famous street is named after Pieter Corneliszoon Hooft, who was a famous Dutch poet and playwright.
This street is one of the most famous streets in Amsterdam. It houses some of the most iconic and expensive brands. Louis Vuitton, Prada, Chanel, Prada, Dior, Dolce & Gabbana, and Jimmy Choo are just a few to name. Many famous celebrities come here to shop. This is definitely Amsterdam's fashion district!
If you're looking for new styles or are just interested in fashion, this fashion district is an absolute must.
Find More Affordable Shopping On The 9 Streets
Nestled right in the middle of Jordaan, this quaint neighborhood offers lots of cozy cafés, small boutiques, and artisanal food shops.
It is a must on any itinerary if you are looking to shop or hang out with the locals. I found some really great handmade jewelry here!
BONUS: This is old Amsterdam at its best, so grab your cameras because it's full of Instagram-worthy scenes.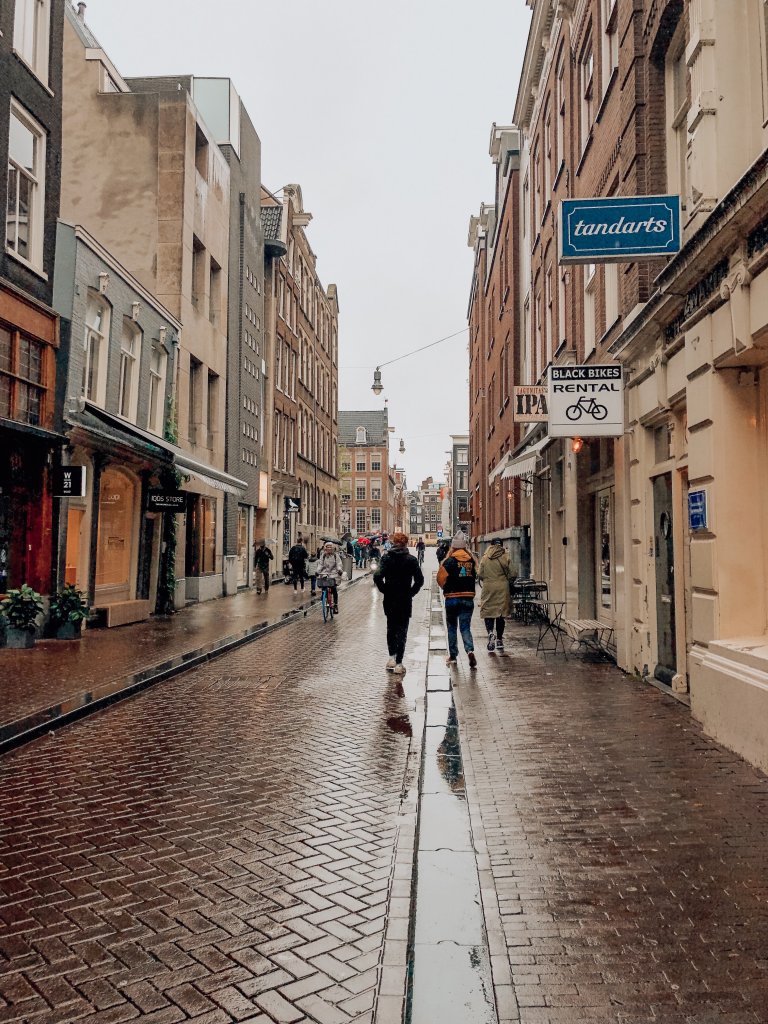 Mexican Food In Amsterdam
This might seem unexpected, but if you are looking for Mexican cuisine while in Amsterdam, there are a few delicious Mexican spots.
Salmuera
Los Pilones
The Mexican
Salsa Shop
Mr Haz Taco Bar
Burrito
Alfonso's
Van Gogh Museum
The Van Gogh museum is the world's largest collection of works by one of the world's most popular artists, Vincent Van Gogh. His paintings alone are a selling point to visit Amsterdam.
However, the Vincent Van Gogh museum has more to offer than just his paintings! You can learn all about his life, read his letter, and see his drawings.
The museum is also located in a great part of the city with many restaurants and shops in the area close by to see.
The Van Gogh museum is also right next to/in the park, Museumplein. This is a beautiful park that also offers 2 more museums, Rijksmuseum and Stedelijk Museum.
You can enjoy a full and beautiful day in this park. You will also see many people hanging out, picnicking, or playing with their dogs!
Amsterdam's Most Immersive Food Experience At Pesca
An experience like never before – a restaurant without a menu!

Pesca is located in the Jordaan neighborhood and truly delivers on so many levels. The restaurant itself is warm, cozy, trendy, and offers a one of a kind experience.
Guests of the restaurant get to choose and create their own meal of fresh fish from the "fish market".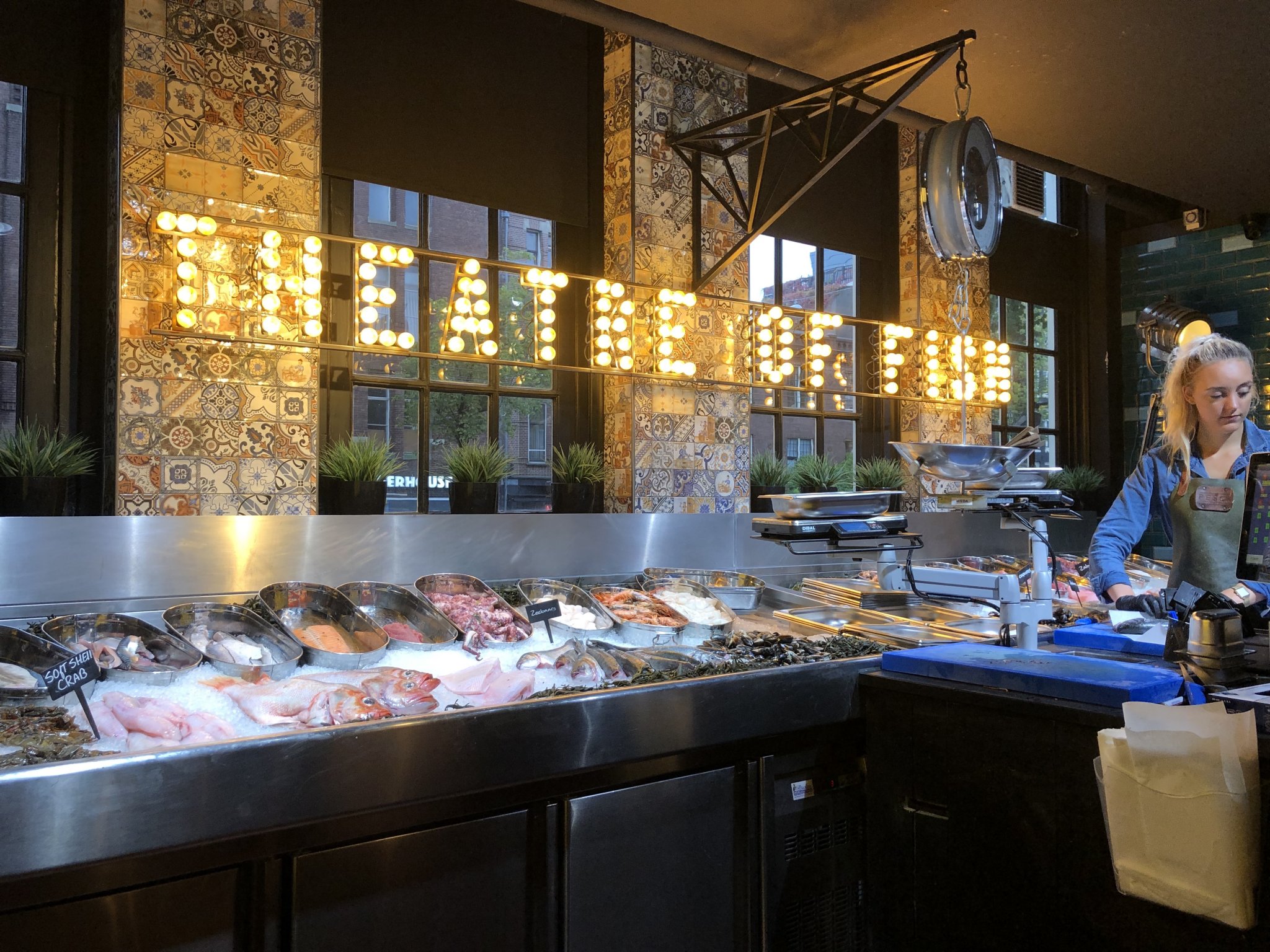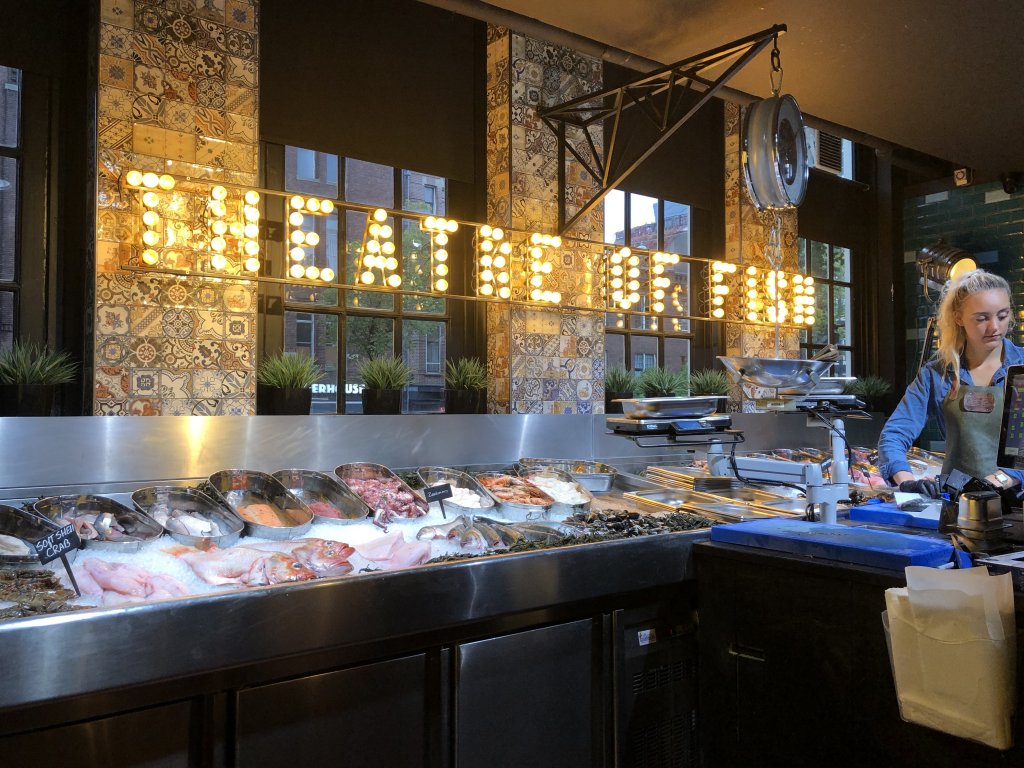 All their fish is caught that day ensuring that you have the freshest fish available. They decrease the price of their fish throughout the day to make sure they sell out. This is to ensure that they avoid any unnecessary food waste!
When you first walk in, you'll be greeted by the hostess who will explain the process. Then you'll head over to the market where you'll choose your fish and how you'd like it prepared.
Next they take you to the wine room to choose a bottle of wine before heading to your table.
Tip!
It's a great experience and if you're interested in visiting, make sure to make a reservation online in advance as it is very popular.
Take A Walk Around The Jordaan Area
Jordaan is one of the most popular areas in all of Amsterdam. Located right near city center, Jordaan is a great area to explore.
Jordaan is a cute area just to go walking around in, find cute restaurants to eat at, or explore the shops.
If you are in Jordaan on a Monday, you are in luck! On Monday mornings every week there are nearly 200 food trucks and clothing stands to shop at and explore.
Jordaan is also home to many museums, including the Anne Frank House, so if you can, I highly recommend checking out both!
Visit The Anne Frank House
Speaking of experiences like no other, The Anne Frank House is one of the most historical locations in all of Europe and the world for that matter.
If you are unfamiliar with The Anne Frank House, this is the original house that Anne Frank and her family hid in during the Holocaust.
The house is an extremely popular experience/tourist location, so if you are planning on visiting, make sure you plan ahead and get your tickets ahead of time so you don't miss out!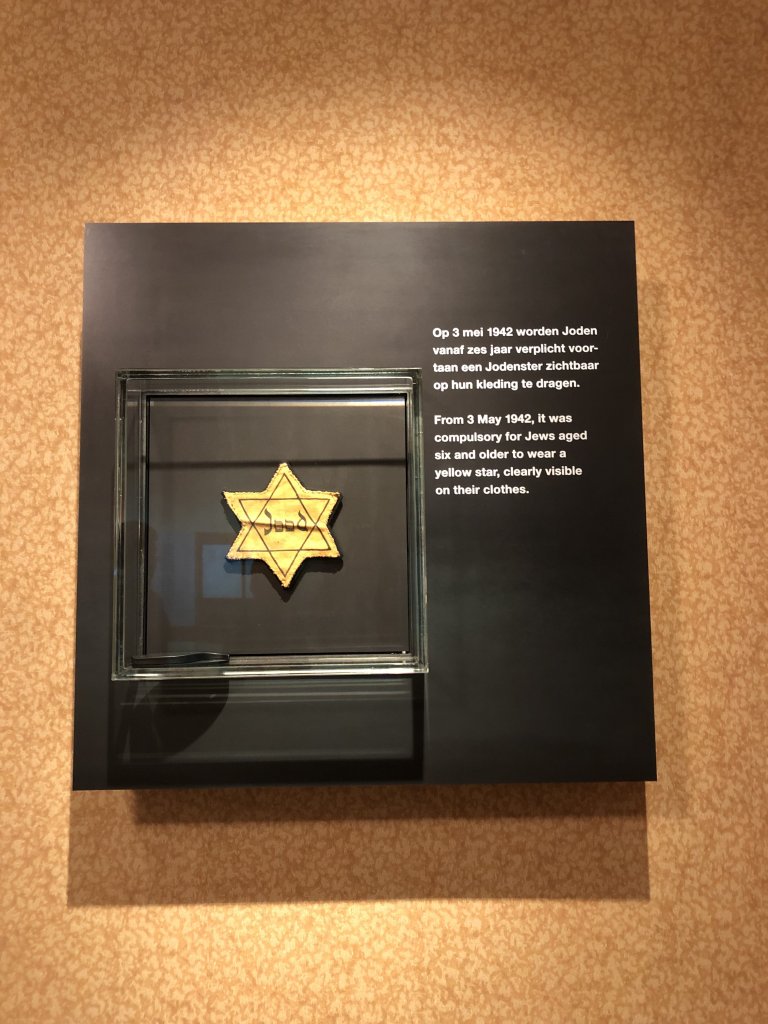 Reading her diary before your visit will really help to put everything you see and experience at the Anne Frank House into perspective.
The home is preserved just as described in the book. It's amazing because you can then see for yourself the story in real life. The visit is like no other. Get a sneak peak of it on my Instagram story highlights.
Tip!
Read read The Diary of Anne Frank before your trip to the musesum. This is also a great airplane read during your flight.
If your European adventures take you to Germany, I recommend also visiting the Dachau concentration camp or in Poland, the Auschwitz concentration camp for a truly eye opening experience and even more knowledge on important Jewish history.
Eat As Many Cookies As You Can From Van Staple
Oh my gosh. I don't even have words for how good these cookies are! It's almost like a brownie had a baby with a cookie. And no, not a brookie. It's a chewy but fudgy cookie filled with a white chocolate ganache.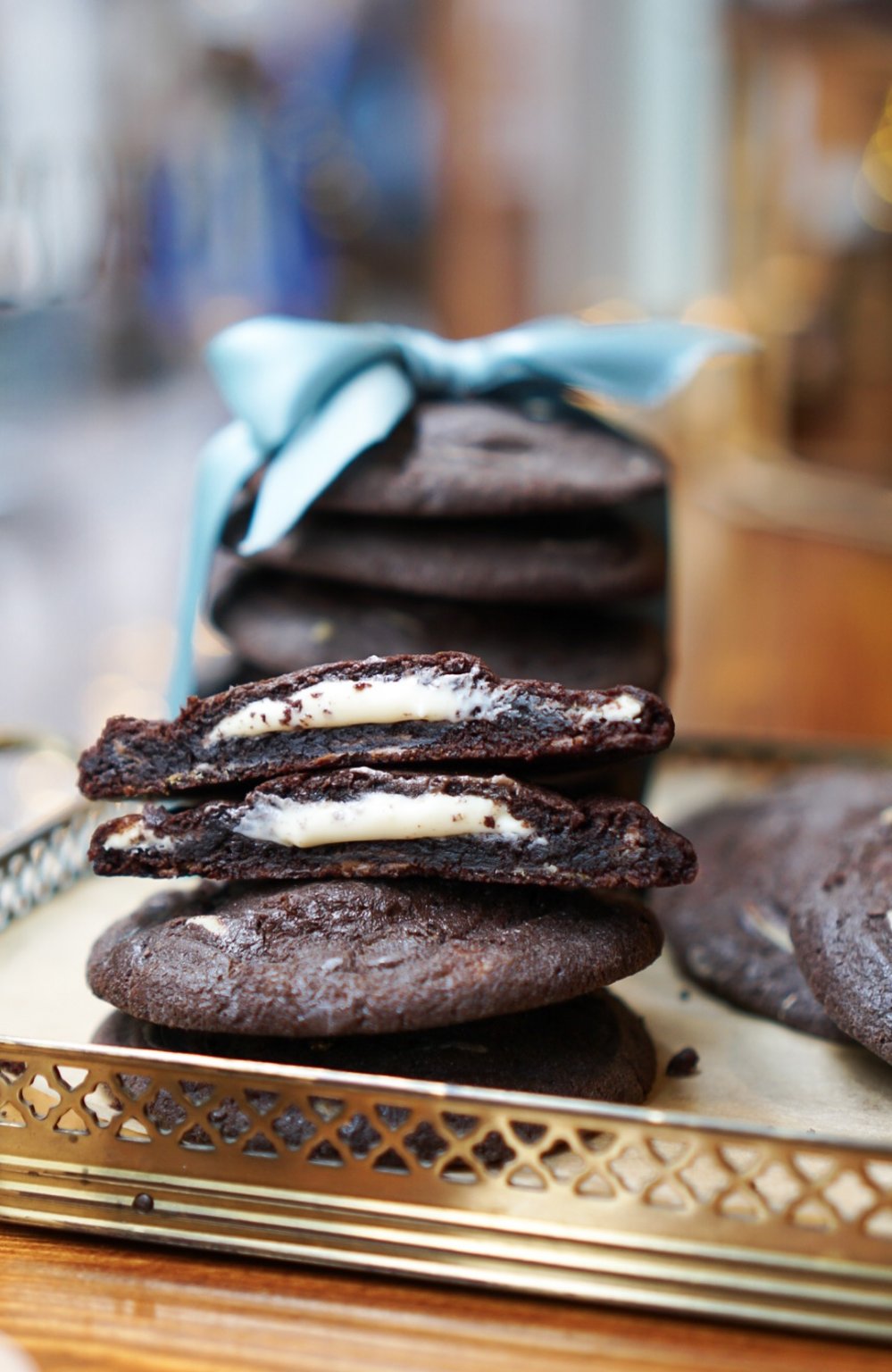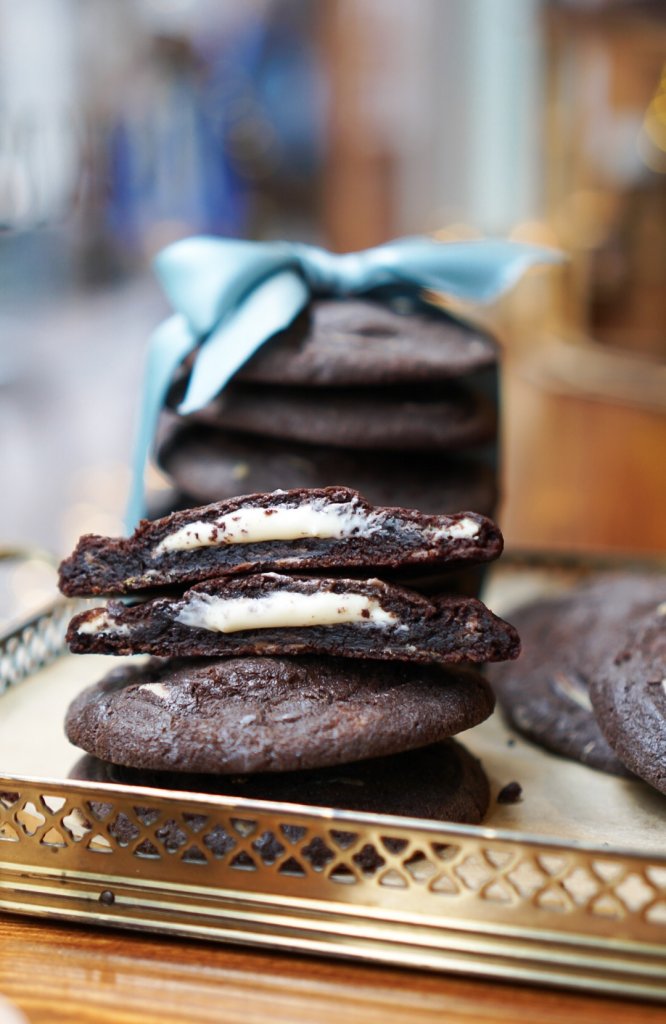 They're baked fresh and served warm. Get there early because they only bake a limited amount per day and once those are gone, they close until the next day!
Van Staple cookies are the best you'll ever have and nothing compares.
The Red Light District
The red light district is infamous in Amsterdam, and even if you've never been to Amsterdam, you've probably heard of it.
Located in the oldest neighborhood of the city, De Wallen, the red light district is exactly what you think it is. There are sex museums, sex shops, and everything else you can think of. But that's only the beginning of what the red light district has to offer.
It is a very vibrant part of the city that offers almost anything you can possibly think of. There are lots of bars and restaurants to grab a bite to eat and hang out at.
There are multiple coffee shops to stop by and see as well. However, don't get confused, this is not your local Starbucks, coffee shops in Amsterdam don't actually sell coffee. If you are looking for coffee, you will need to head to a cafe. Coffee shops in Amsterdam actually sell legal cannabis.
Now, aside from the sex museum, there are also museums for archeology, cannabis history, and prostitution history. So, if you're interested in learning about some history while in Amsterdam, the red light district offers a multitude of places to do so.
Something important to note – the red light district is much safer than it used to be, during the day at least. If you're looking for a lot of fun stuff to do in a small area, definitely check out the red light district, you won't regret it!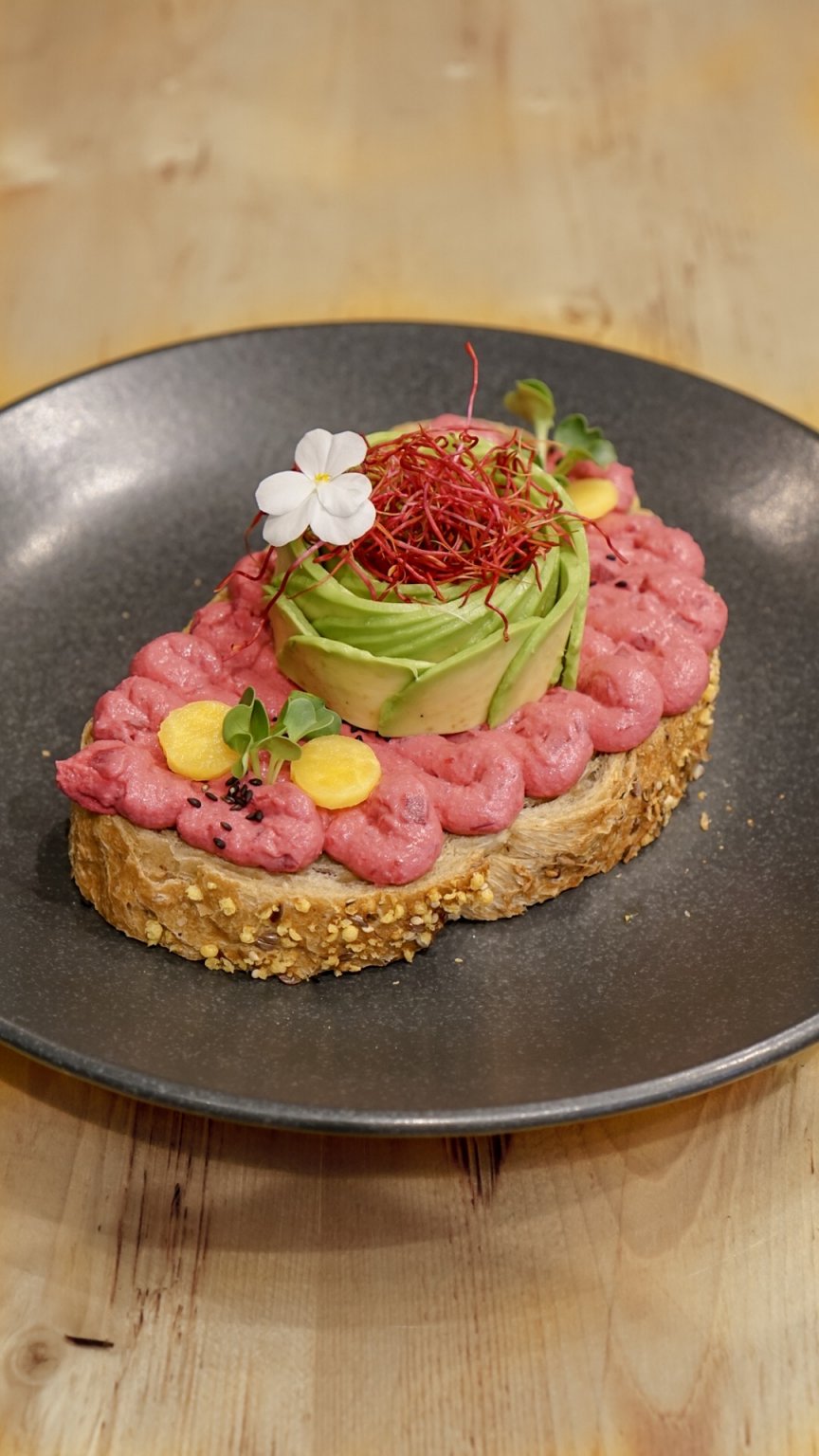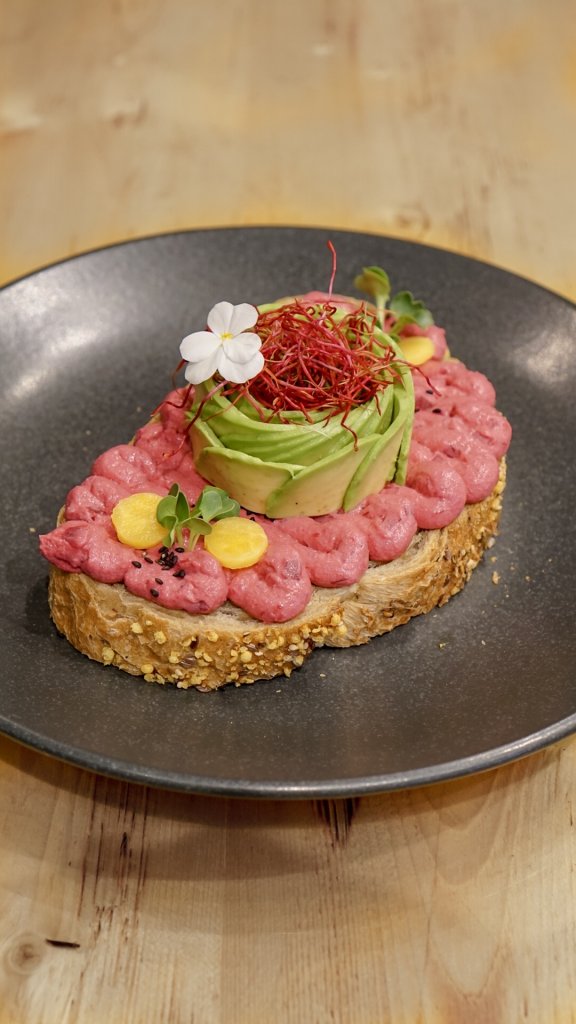 The Avocado Show
Avocado fans unite! If you love avocado and avocado toast, you have to try this restaurant.
The Avocado Show is a fun restaurant with lots of Insta-worthy menu items. I highly recommend you visit if you get the chance. If you are traveling Europe, they also have locations in Brussels and Madrid.
The Avocado Show works with Nature's Pride, an avocado supplier in The Netherlands. They choose the best avocados for the restaurant to offer. Every avocado is sustainably grown and picked to create their amazing dishes.
The dishes are absolutely stunning and, you guessed it, they all contain avocado in some fashion. Even dessert!
Not only are the dishes dressed to impress, but the restaurant itself also carries a huge wow factor. This is the perfect place for an insta-worthy photoshoot.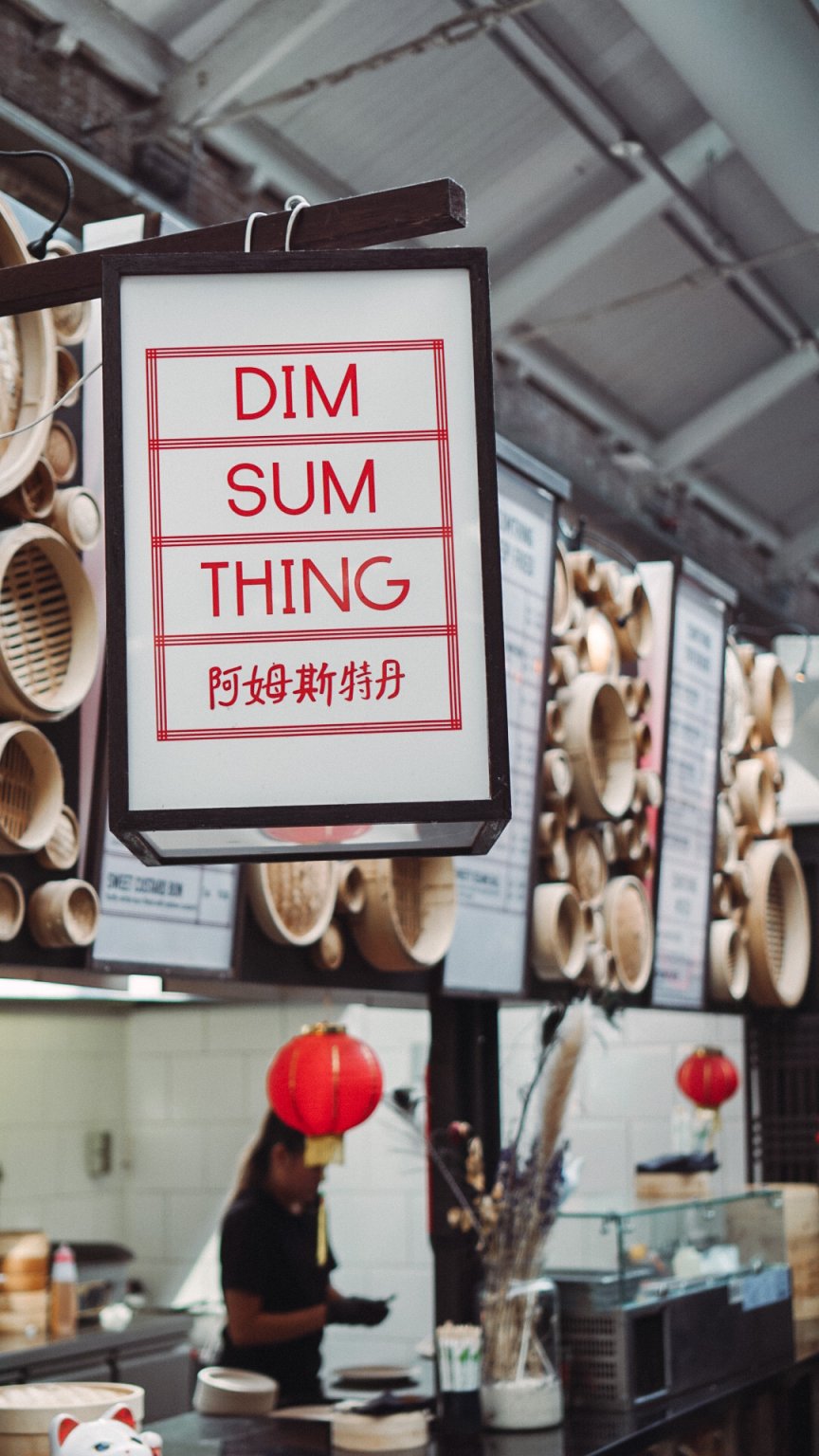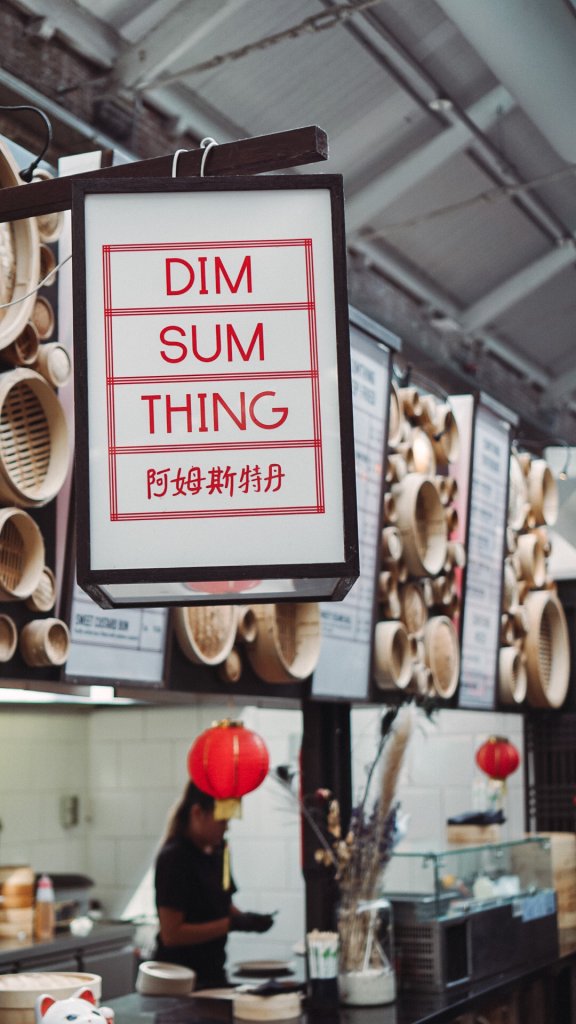 Food Hallen
Inside Food Hallen you'll find more than 30 food stalls and bars to choose from. Amsterdam is known for its bustling food halls, and this one should not be missed!
Here you can take your pick from dim sum to gourmet tacos, to kick-ass BBQ, and so much more. The options almost feel endless!
However, Food Hallen isn't just for food, there are so many boutiques to shop at. My favorite was The Maker Store, where they had locally made goods from unique t-shirts to hand-made journals.
Moco Museum
A 1-minute walk from the Van Gogh museum, the Moco Museum houses modern and contemporary art. In addition to paintings, they also have larger-than-life sculptures in their gardens.
The diamond matrix is also a very popular attraction. You have to be there to experience it but it's like a house of mirrors with diamonds.
This museum houses some of the greatest artists as well from Keith Harring to Andy Warhol. It's truly a can't miss experience when visiting Amsterdam.
Be sure to book your tickets online in advance to make sure you can get a spot!
Check Out More Of My Travel Guides