This post may contain affiliate links which will not change your price but will share some commission. Please read my privacy policy.
A collection of Air Fryer Vegetables recipes that will have you using your air fryer daily to cook up some of the best vegetable side dishes!
Maybe you're thinking about making Air Fryer Chicken and vegetables or some simple roasted vegetables in the air fryer to snack on. Whatever your heart desires, it's probably here!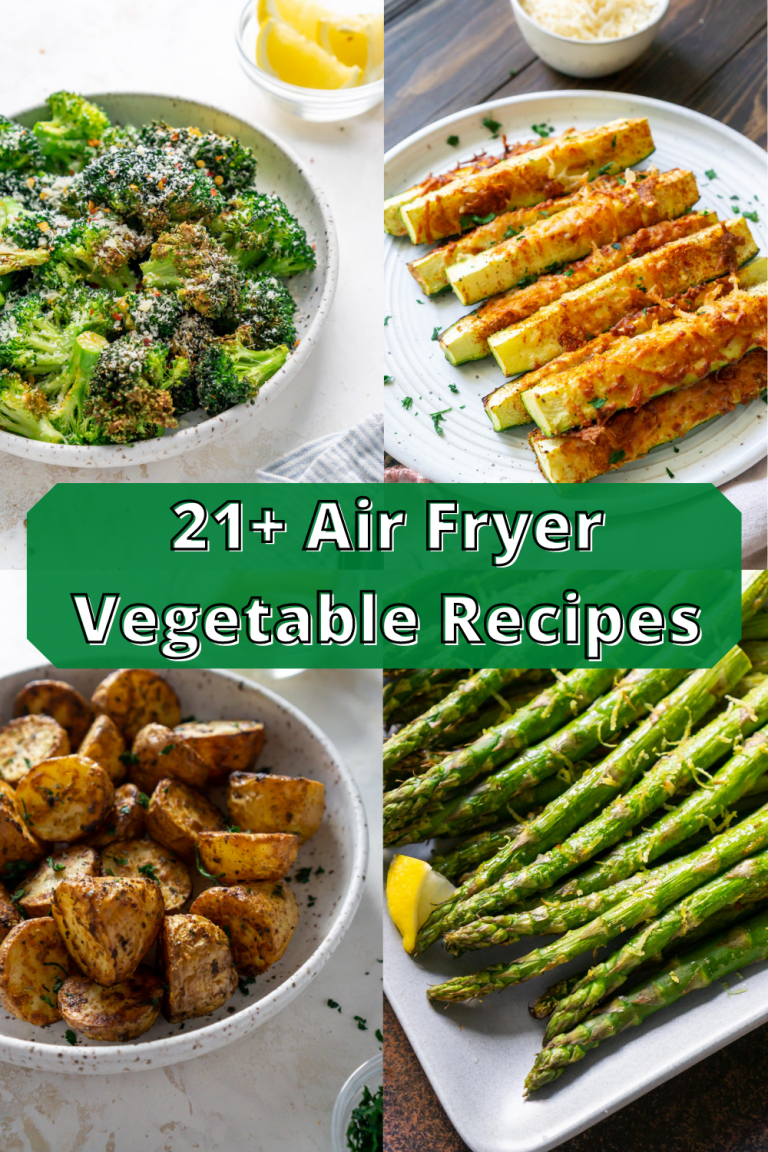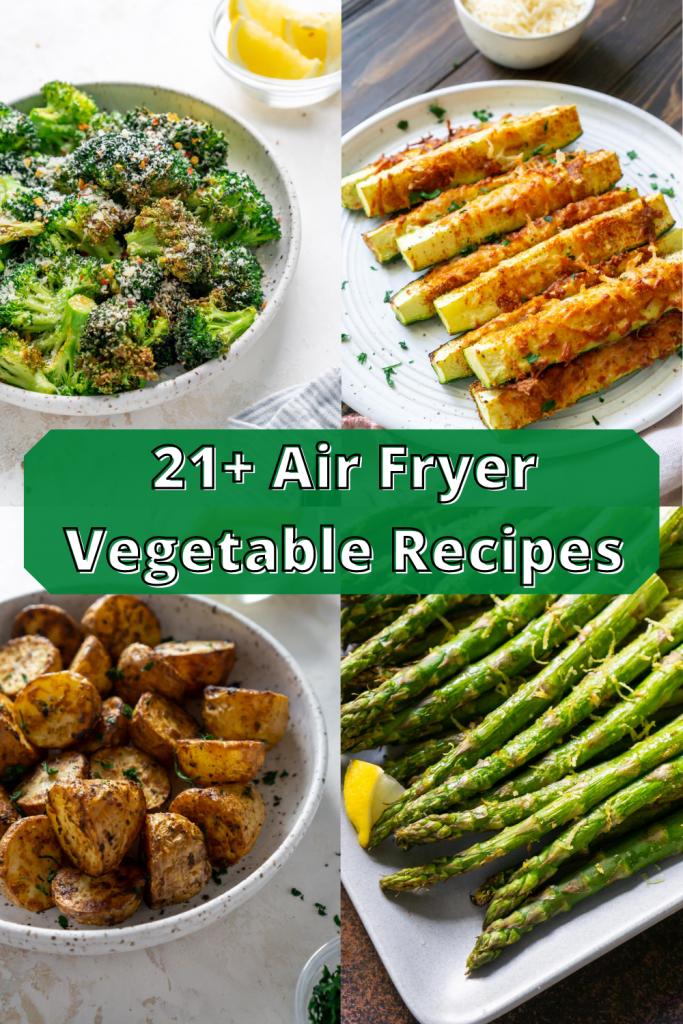 From air fryer french fries to air fryer spaghetti squash and everything in between, even the pickiest of eaters will love these recipes.
Are air fried vegetables healthy?
Air fryers require less oil than foods that are deep fried. So generally speaking, yes, air fryer vegetables are healthy. Air frying also cuts calories by 70%-80% and has significantly less fat.
Key nutrients that are often cooked out of foods at high temperatures remain in air fried vegetables. Air frying is one of the best cooking methods for nutrient retention.
Can you steam vegetables in an air fryer?
Air fryers work by circulating air around the food, whereas a steamer works by heating water to cook the food. You can put a small amount of water in the outer air fryer basket of the air fryer to help retain the moisture while cooking so vegetables don't dry out. I use this method for making air fryer broccoli.
Can you air fry vegetables without oil?
Most vegetables can be cooked in the air fryer without oil. Depending on what you're making, you might find it helpful to spritz them or toss them in oil before cooking or seasoning.
Can you put frozen vegetables in air fryer?
Yes! Frozen vegetables do not need to be thawed before air frying. The air fryer will help dry them out and achieve an exterior crispiness that you might not be able to achieve in the microwave or on the stove.
More Air Fryer Recipes To Try
Did you make any of these recipes? Post a photo on Instagram and tag me @JZEATS or #JZEATS so I can see! Leave a comment below and let me know what you think, too!