This post may contain affiliate links which will not change your price but will share some commission. Please read my privacy policy.
This Homemade Chick-Fil-A Sauce recipe will knock your socks off! Seriously, you won't even know you're not actually eating at Chick-Fil-A!
Chick-Fil-A is just about the only fast food I will eat. I love their chicken nuggets, waffle fries, and chicken sandwich.
If you're Chick-Fil-A Sauce obsessed like me and wondering what all goes into their secret sauce, keep reading!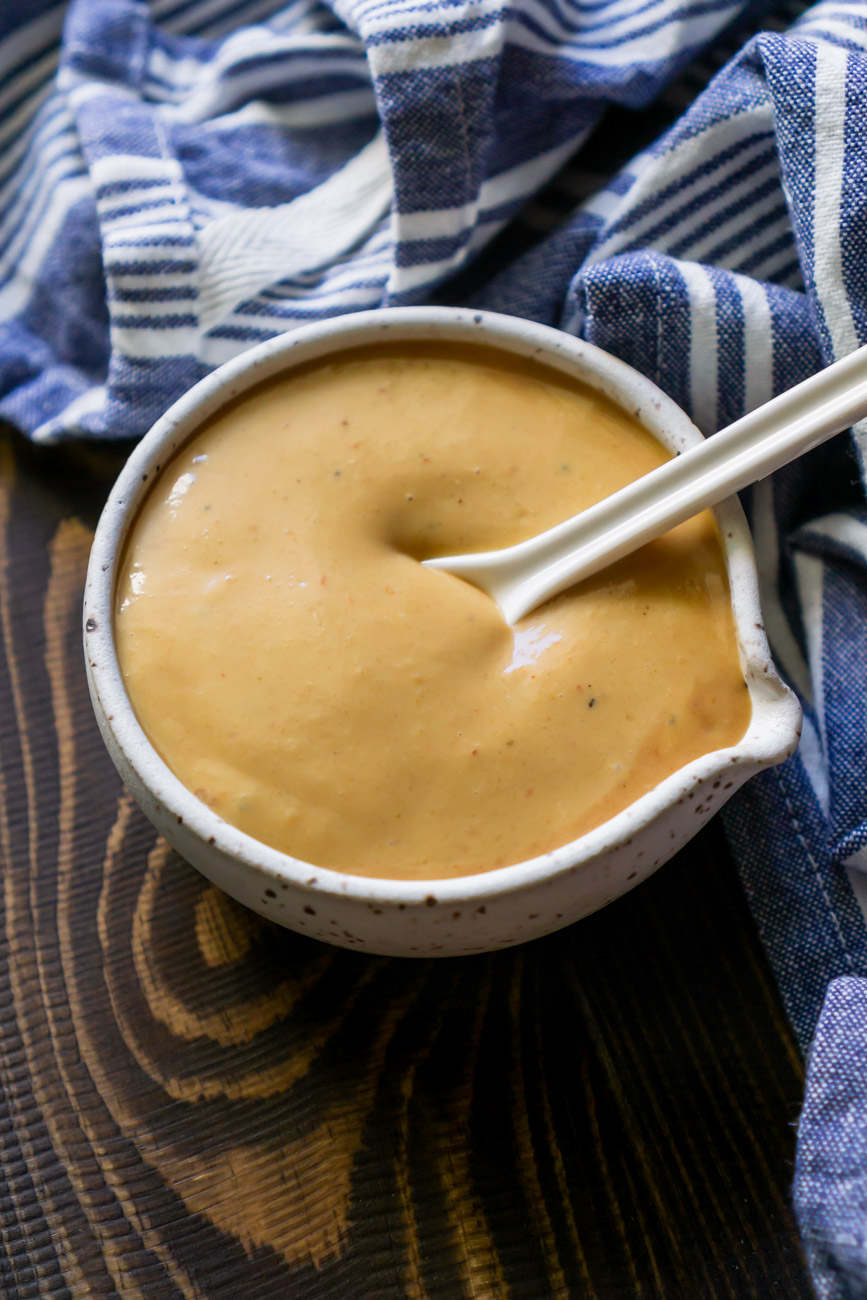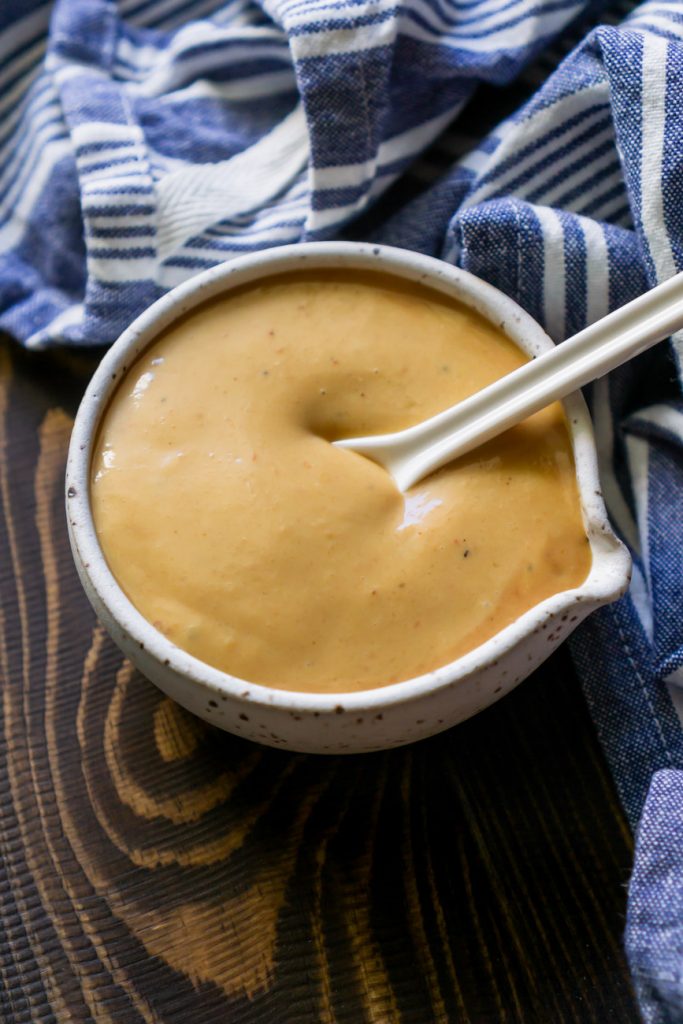 I could eat this stuff by the spoonful, it's addicting! I've always wondered what ingredients made up this magical sauce, so I finally read the label on my Chick-Fil-A sauce last time I was there to get an idea.
After a couple test rounds, I think I finally nailed it. This copycat recipe tastes just like the real thing!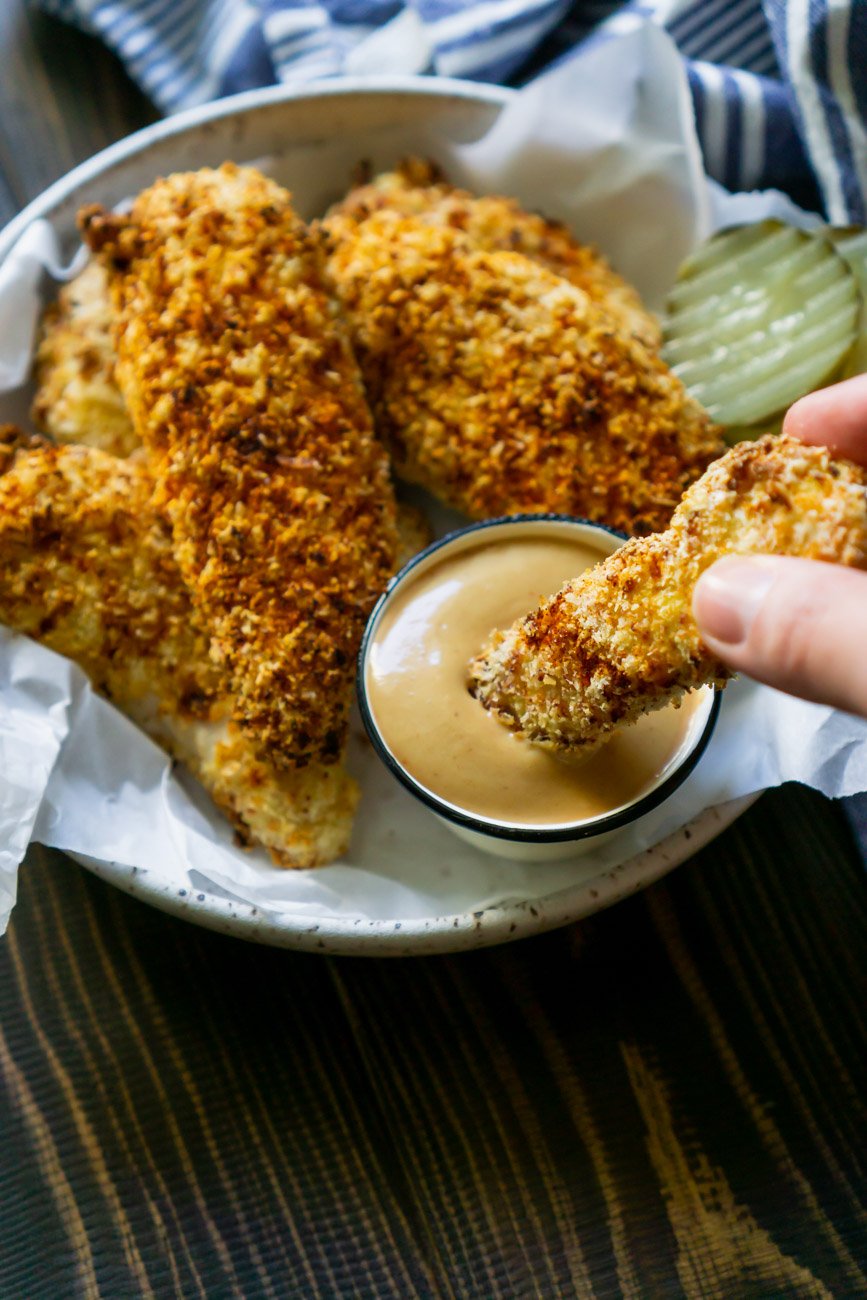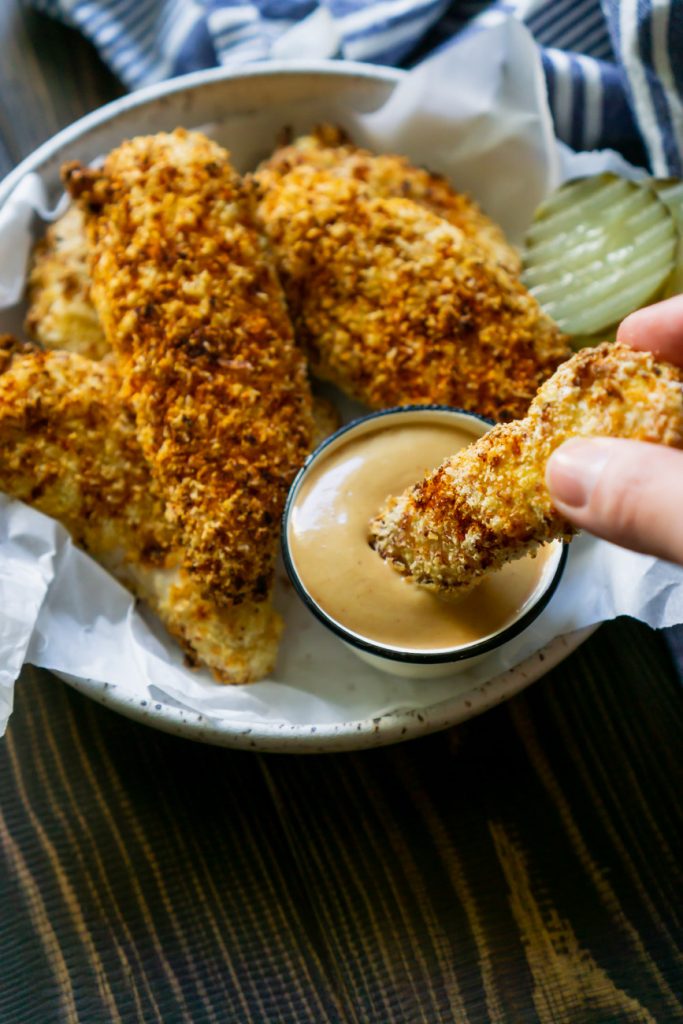 Homemade Chick-Fil-A Sauce Recipe
Everyone has their go-to sauce, and this is mine! I'd put it on just about anything.
I'm that girl at the drive-thru (after waiting 30+ minutes) who's begging for extra, extra sauce. Yes, you read that correctly—I need double extra sauce!
Well, I'm excited to let you know that you won't have to wait in the long lines at the Chick-Fil-A drive-thru anymore because you can make your favorite sauce at home!
It's probably healthier to make it at home, too…but don't quote me on that!
Homemade Chick-Fil-A Sauce Ingredients
The best Homemade Chick-Fil-A Sauce is made up of only SIX ingredients. You might find that surprising, but it's true!
BBQ sauce
Honey mustard
Ranch dressing
Garlic powder
Onion Powder
How To Make Chick-Fil-A Sauce
This delicious dipping sauce for chicken (or fries!) is so easy to make. Just combine all the ingredients in a small bowl and serve!
So simple, right? It takes me less than 5 minutes to put together. I
When it comes to dipping sauces, I love having options. So I'll often put the BBQ sauce, honey mustard, and ranch dressing on the table with the Chick-Fil-A Copycat Sauce so I can have four sauces to choose from!
It reminds me of my middle school days when kids would put ketchup and mayo on their lunch trays and then combine them in the middle.
Recipe Tips
You can enjoy this sauce according to the recipe, or you can change things up to make it your own.
Give it some heat: Add a little hot sauce (this is my fav) to kick it up a notch. Or try a honey barbecue sauce to make it a little sweeter.
Double the recipe: This is a great recipe for a crowd. Simply increase the ingredients proportionately and store in an airtight container.
Make it smokey: If you like that Smokey flavor try adding some liquid smoke to the sauce or using a smokey BBQ sauce.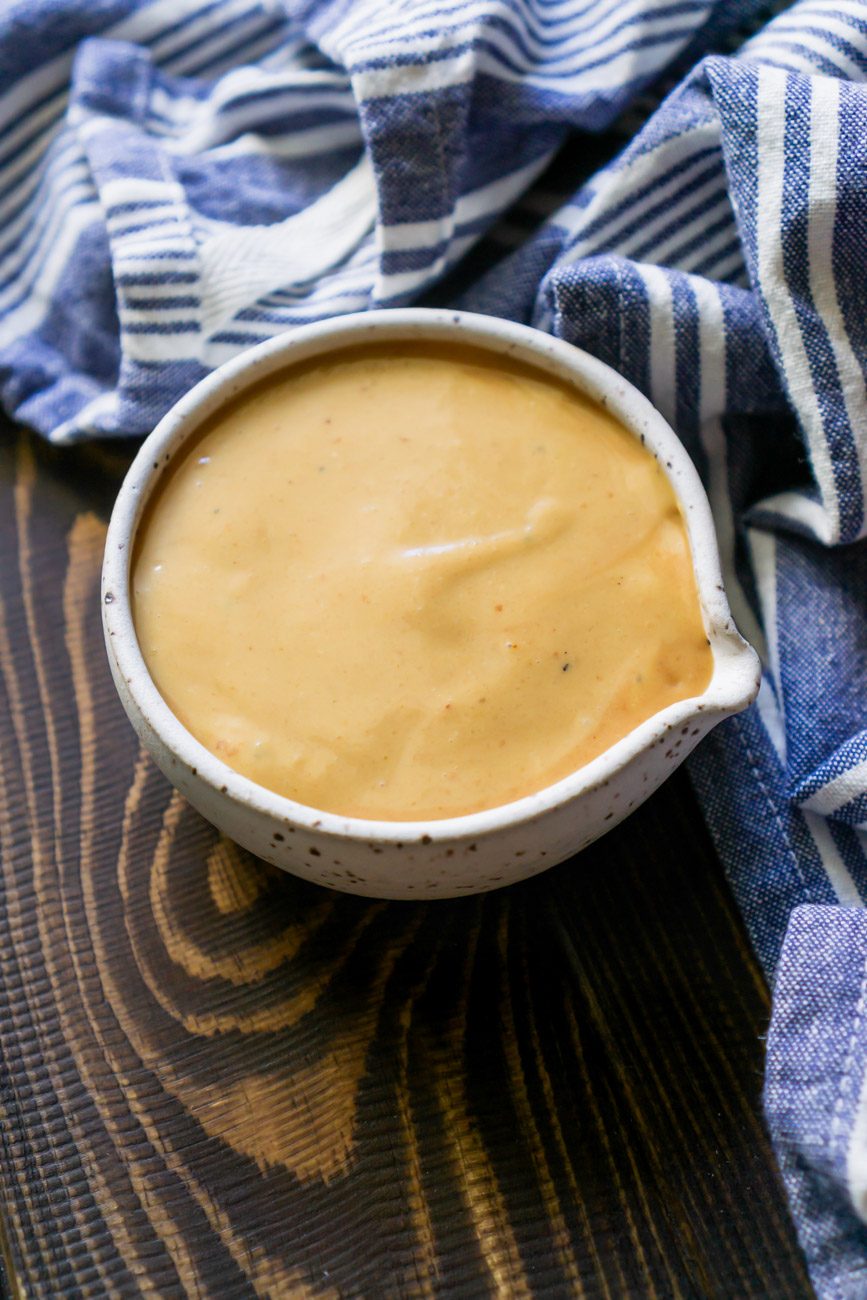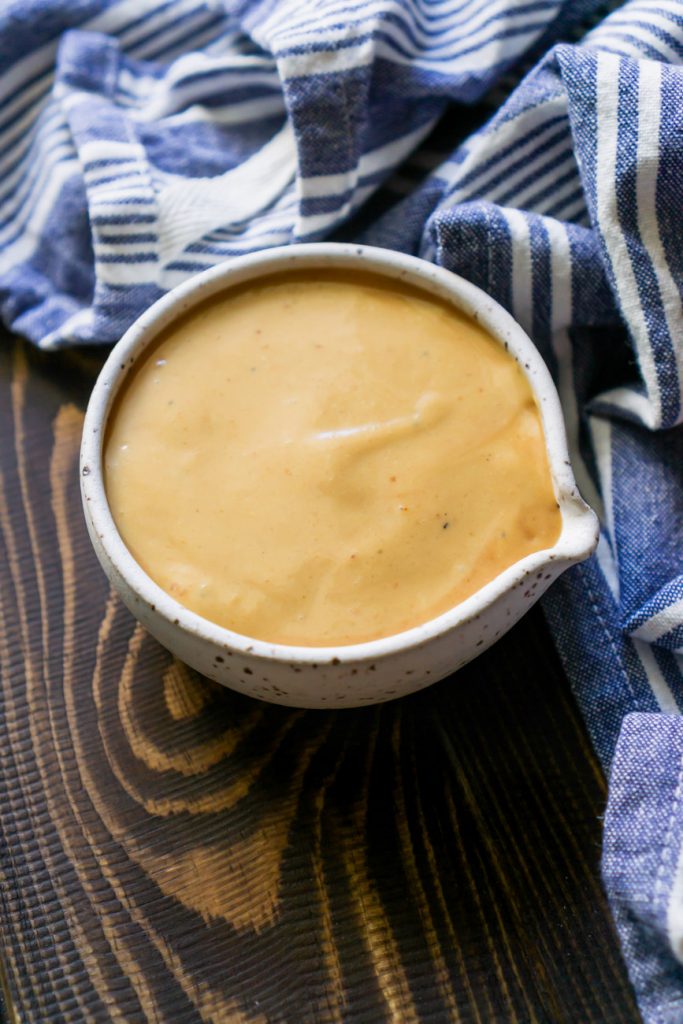 What To Dip In Chick-Fil-A Sauce
Besides the best Chick-Fil-A Copycat Chicken Tenders, there are so many things you can dip in this delicious sauce. I've even seen people put it on salads. Here's a few other options:
Questions You Might Have About This Recipe
Can You Buy Chick-Fil-A Sauce?
I prefer to make my own at home, but you can purchase Chick-Fil-A Sauce online! They're a little pricy and take a bit to ship but would be a good solution if you really didn't feel like making it yourself.
How Long Can I Keep It In The Fridge?
You can store your homemade sauce in the fridge for up to one week. I keep mine in mason jars or weck jars because they have tight fitting lids.
Can I make it ahead of time?
Yes! In fact, I recommend making it about a day in advance to help the flavors to marry and blend so it tastes more cohesive.
Can I Freeze Chick Fil A Sauce?
I do not suggest freezing this sauce. It's best when made fresh, or a day in advance!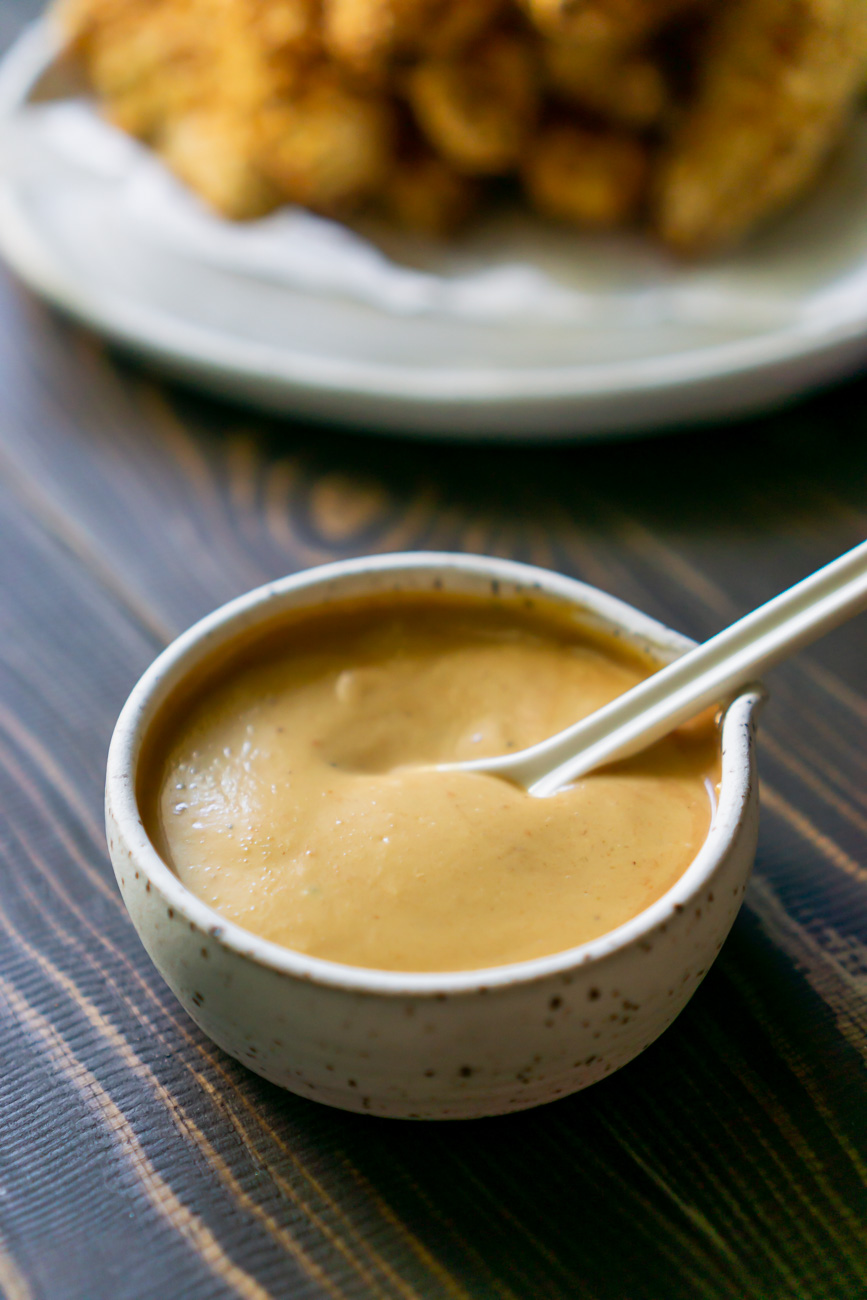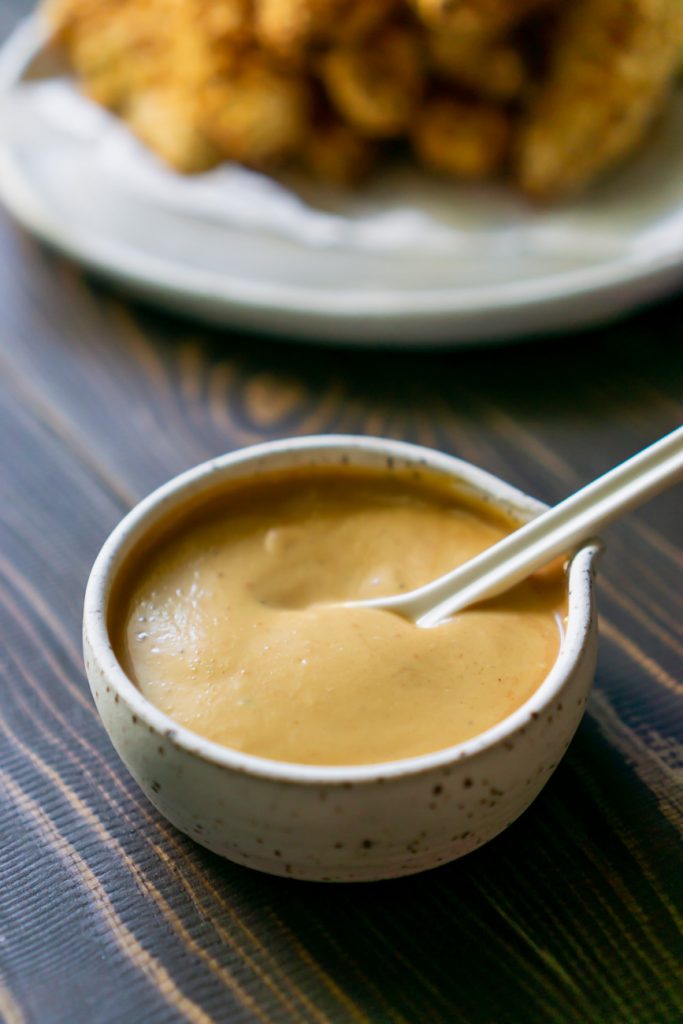 WANT TO TRY THIS HOMEMADE CHICK-FIL-A SAUCE RECIPE?
PIN IT to your chicken dip recipes, dipping sauce recipes, or condiments recipes board to save it for later!
Find me on Pinterest for more great recipes. I'm always pinning!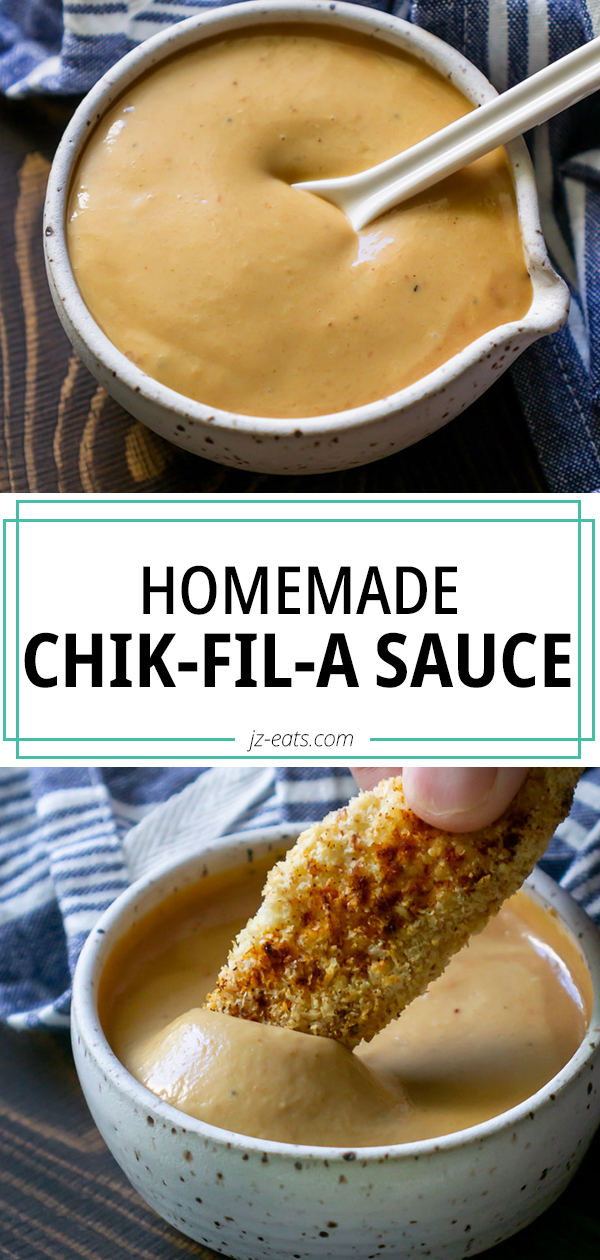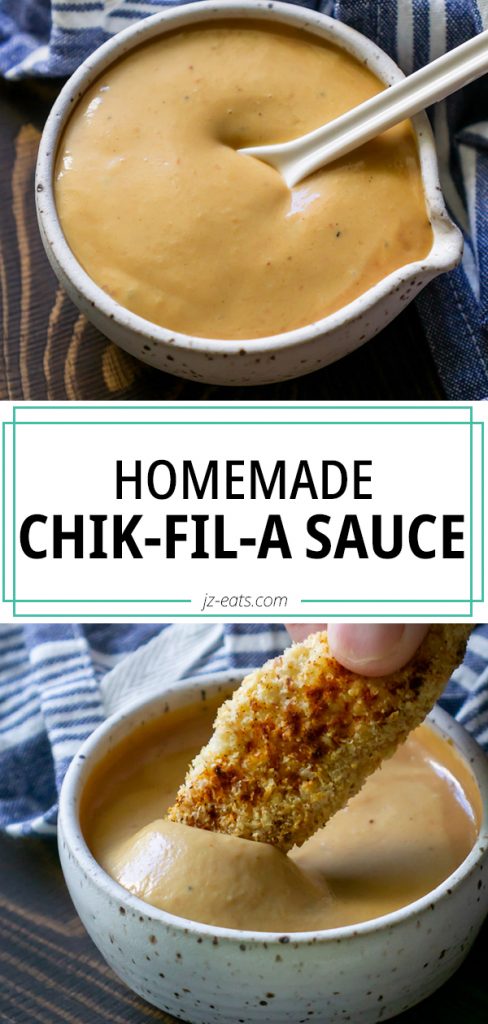 Did you make this recipe? Post a photo on Instagram and tag me @JZEATS or #JZEATS so I can see! Leave a comment below and let me know what you think, too!
Homemade Chick-Fil-A Sauce
This Homemade Chick-Fil-A Sauce recipe will knock your socks off! Seriously, you won't even know you're not actually eating at Chick-Fil-A!
Instructions
In a small mixing bowl, combine honey mustard, BBQ sauce, ranch dressing, garlic powder, and onion powder. Whisk until fully combined and enjoy!
Notes
Add a squeeze of lemon juice for a bit of tanginess!
Nutrition
Calories:
149
kcal
|
Carbohydrates:
16
g
|
Protein:
1
g
|
Fat:
8
g
|
Saturated Fat:
1
g
|
Cholesterol:
5
mg
|
Sodium:
460
mg
|
Sugar:
9
g
|
Vitamin C:
1
mg
|
Iron:
1
mg