This post may contain affiliate links which will not change your price but will share some commission. Please read my privacy policy.
Whether you're looking for a party appetizer, a weeknight dinner or even a protein packed salad, these 21+ Best Shrimp Recipes are for you!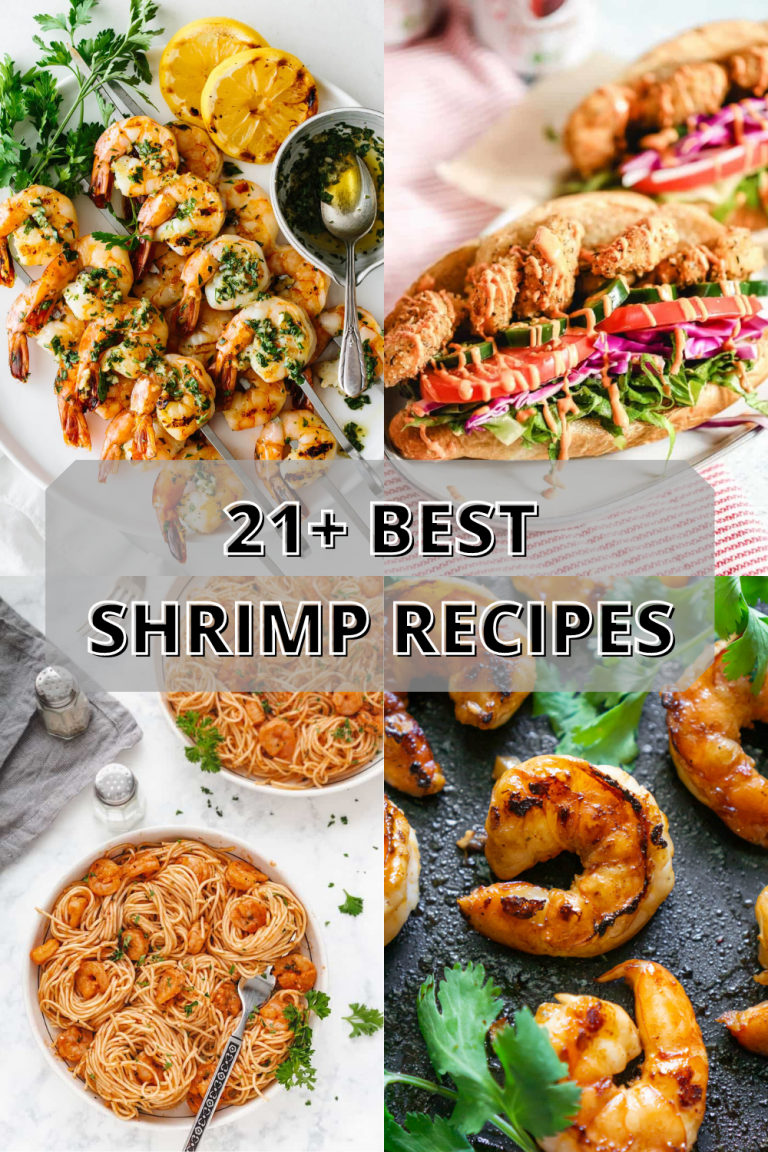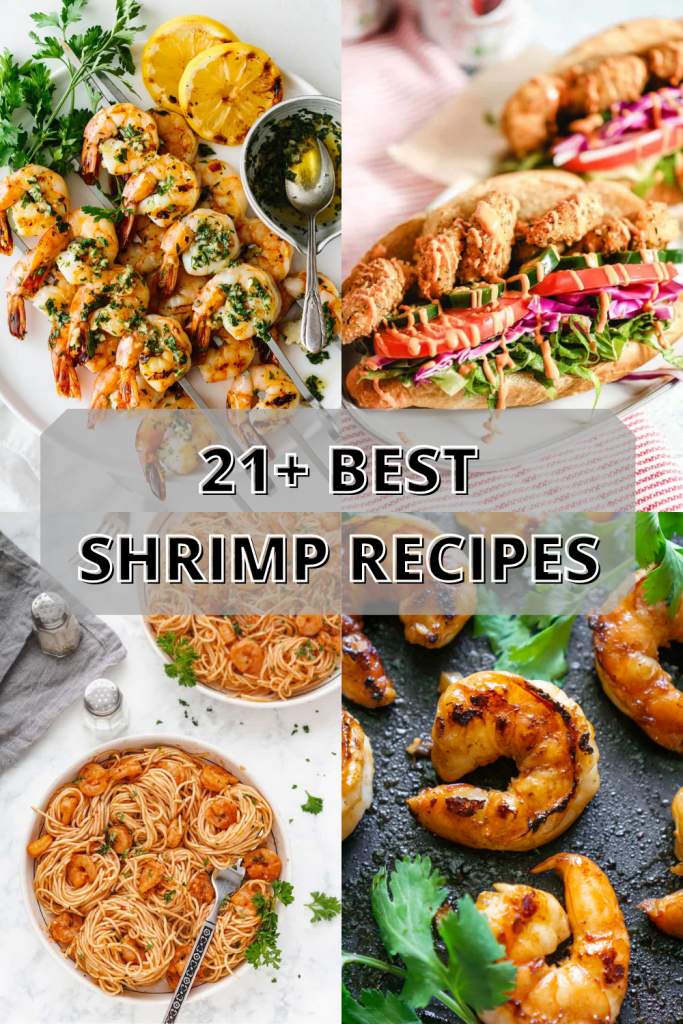 Looking for easy shrimp recipes? They're all right here with these 21+ Best Shrimp Recipes for dinner!
Shrimp are one of my favorite proteins to make because they cook so quickly and they're so easy to flavor lots of different ways.
Not only are they delicious, but shrimp have many health benefits. Shrimp are high in several vitamins and minerals and are a rich source of protein.
Eating shrimp may also promote heart an brain health due to its content of omega-3 fatty acids.
So whether you're adding shrimp to your meal plan because they're delicious or for the added health benefit, you're sure to love these 21+ Best Shrimp Recipes!
Fresh Or Frozen Shrimp?
I always think fresh shrimp taste the best, but frozen shrimp can be just as great! Just make sure you don't thaw and then re-freeze shrimp or they might taste bad.
Can I Meal Prep Shrimp?
Absolutely! I like to prep my shrimp on Sunday's to toss in salads or pastas for lunch on the go. I love my shrimp warm, but you can definitely eat them cold as well!
How To Peel Shrimp
Peeling shrimp is easy! simply remove the legs, use your thumbs to crack the shell open, pull off the shell, and you're done.
You can also peel shrimp using a kitchen shears. Use the shears to snip through the shell along the top (the hard part), then crack it open, and remove the shell.
What sauce goes with Shrimp?
Old Bay Sauce or a Classic Remoulade are my favorites to enjoy with these shrimp recipes. These are some of my other favorites:
Looking for more seafood recipes? Check these out:
Did you make any of these recipes? Tag me on Instagram @JZEATS and #JZEATS!
WANT TO TRY THESE BEST SHRIMP RECIPES FOR DINNER?
PIN IT to your shrimp recipes or dinner recipes board to save it for later!
Find me on Pinterest for more great recipes. I'm always pinning!