This post may contain affiliate links which will not change your price but will share some commission. Please read my privacy policy.
New to air frying? Here's a breakdown of everything you need to know when it comes to how to use an air fryer. It's about to be your new favorite appliance!
From the best food to cook in an air fryer to how to clean it and other helpful tips, it's all here!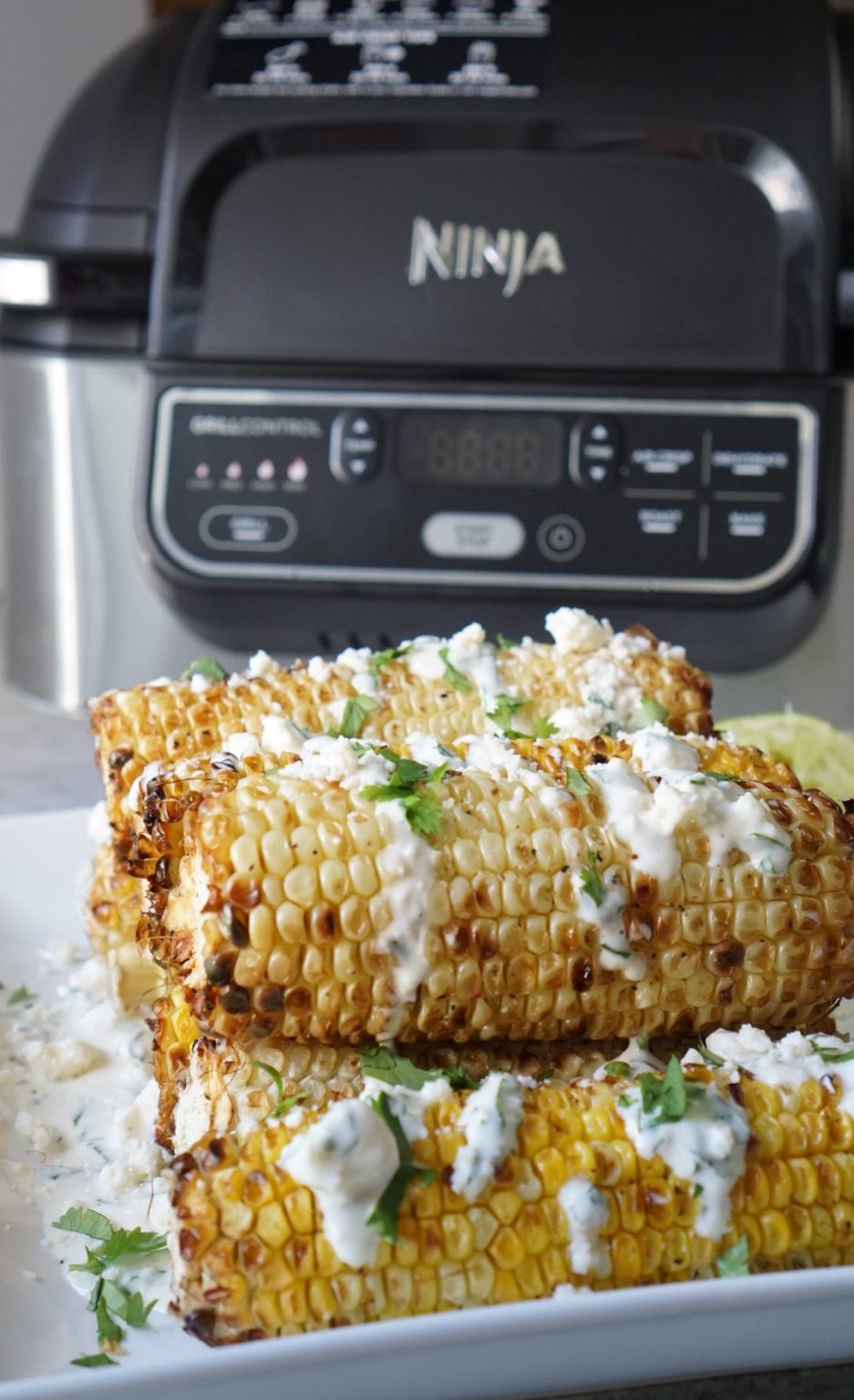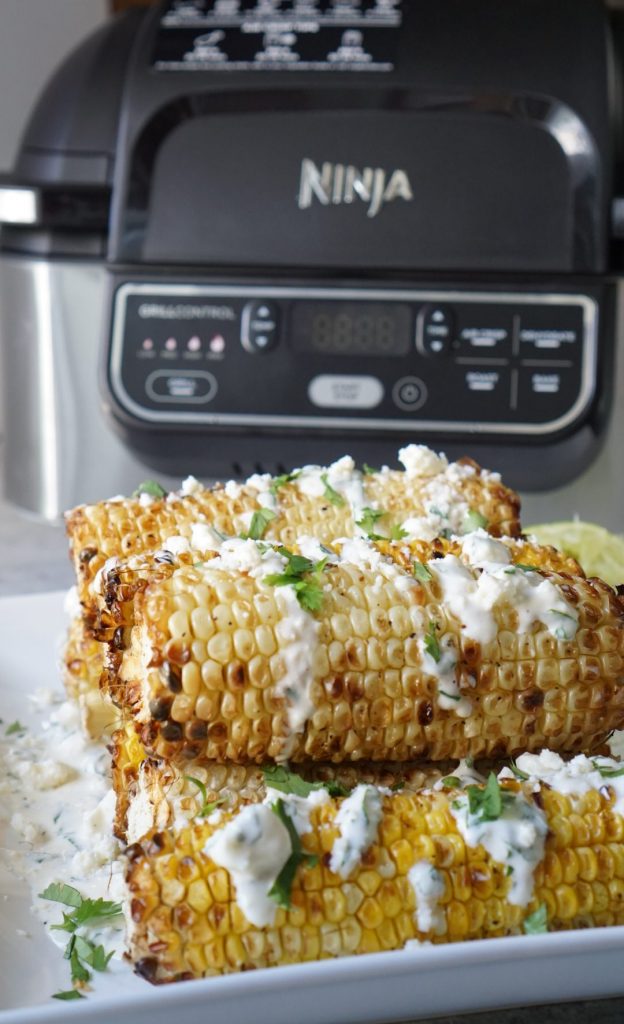 So, What's The Big Deal With Air Fryers?
You are the proud new owner of one of the kitchen best appliances out there. Or maybe you're wondering what Is the best air fryer to buy?
So you might be Googling "how to use an air fryer" right? Well, I'm going to give you all the tips you need to make the most out of your newest appliance!
When I got my first air fryer, I bought the cheapest one I could find (with the best reviews of course) because I wasn't sure if I was going to love it.
At the time, the only appliance I had was a slow cooker and I used it occasionally, but really just to make buffalo chicken dip.
Ever since I got one, I've become a true gadget queen. Every appliance I see, I want! Like this blender that i'm also obsessed with.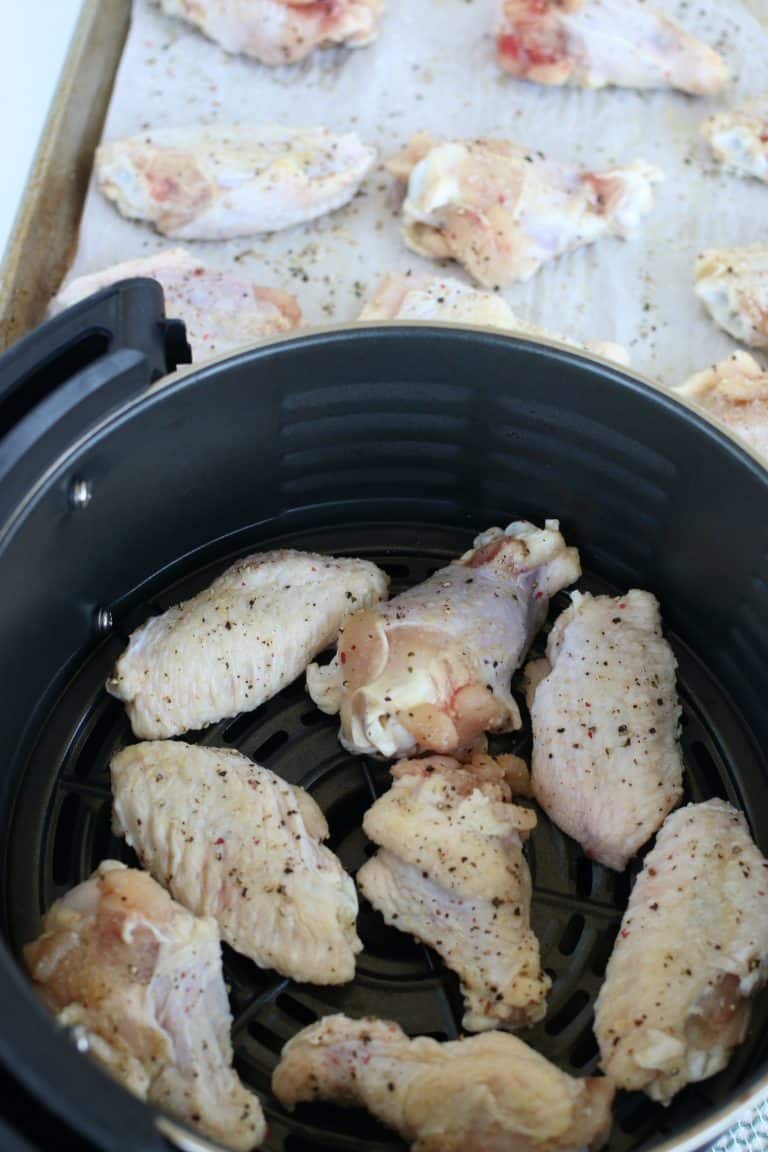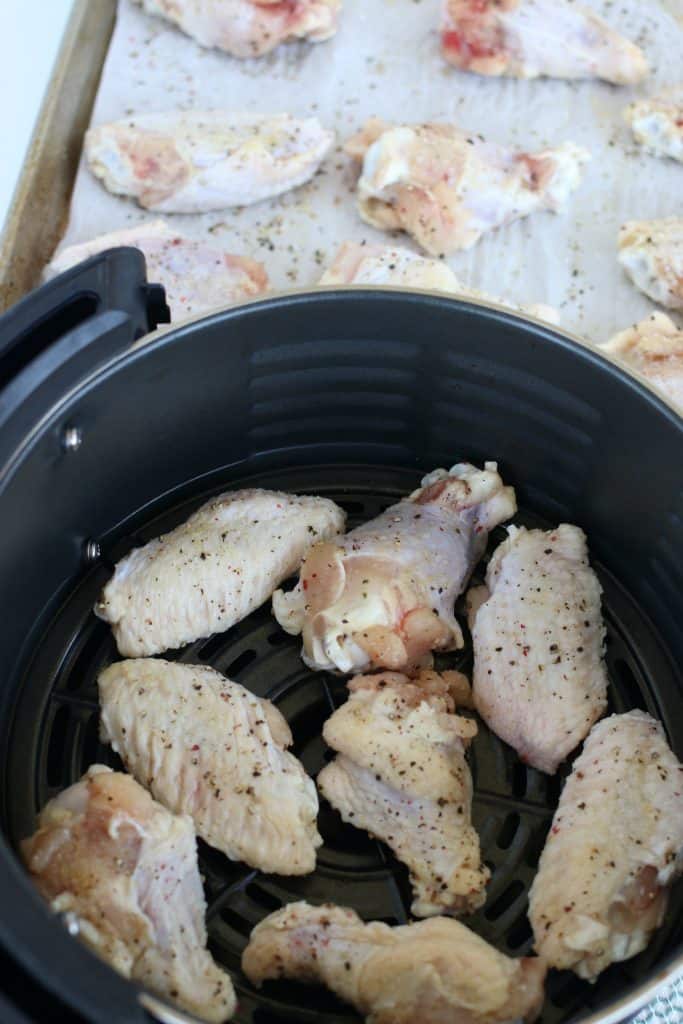 When it arrived, I took it out of the box and had no clue how to use it. I thought of it like deep frying, so the only things I could think of to make were french fries.
There's so much more you can do with these powerful appliances, and I didn't realize that.
I stuck it in a storage closet for about a year because I didn't love it at first and I didn't want to keep making so many batches of Air Fryer French Fries.
But now, I LOVE my air fryer and can't imagine not having one! I don't remember what the turning point was for me, but all of a sudden I started using it more and more until eventually the thing had to live on my counter because I used it way too much to put away each time.
In fact, I use it more than my oven.
Learning to use it isn't hard, but it does take some time plus a little trial and error.
So I want to try and answer a few of the most common air fryer questions so you have a better place to start off than I did! If I missed any of your questions, feel free to ask yours in the comments below!
What Is An Air Fryer?
An Air fryer is basically an amped up convection oven, or maybe you know them as toaster ovens. They cook food by circulating hot air around the food, using the convection mechanism.
Are Air Fryers Healthy?
Air fried food is healthier than deep fried food in many ways, but the biggest difference is the amount of fat and calories. Deep fried foods are high in fat and calories because of the breading/batter and the amount of oil used.
Do Air Fryers Use Oil?
Air fryers use minimal oil which significantly lowers the amount of fat and saturated fat in the food. You might need a spritz here and there or in some cases you might need to spray the pan before adding food, but otherwise they are pretty much oil free.
Never use an aerosol oil in your air fryer! They have been known to cause chipping to the basket. Instead, use an oil mister.
The best oils to use are:
avocado oil
extra light olive oil
sesame oil
How To Use An Air Fryer
Some air fryers will have a built in preheat setting and some don't. If yours doesn't have this feature, you'll want to make sure you preheat it for at least 5 minutes before adding food. You wouldn't put your food in the oven while its preheating would you?
Once it has preheated, you can add your food to the basket and set the timer. You can always check on your food while it's cooking, in fact, I highly recommend that you peak at it every couple of minutes until you really get the hang of using the air fryer.
Can I use foil in the air fryer?
Foil can be used in the air fryer as long as you poke holes in it to allow the air to flow around the food.
If you prefer parchment paper, you can purchase it in square or circle shapes that can handle the high heat and already has holes.
What Can You Cook In An Air Fryer?
You can cook just about anything in an air fryer. From air fryer appetizers, to the best air fryer fish recipes, to desserts, and even your favorite game day eats, you can do it all!
There are so many air fryer accessories you can purchase to do all kinds of things. I love using the divider to separate things in the basket so I can make two different recipes at once.
Can I use Metal Utensils?
Most air fryer baskets are non-stick, so you want to treat them just like you treat your non-stick cookware.
Always use silicone utensils, especially spatulas and tongs. I love this utensil set the most!
Metal utensils can scratch the coating of the basket, which can:
release toxic compounds
make your food stick
How To Clean An Air Fryer
It's important to clean your air fryer after each use. Just like you would clean a pan or a baking sheet after cooking with it. In some cases, you might be able to wipe down the basket and the grate with a wet towel.
Most air fryers are dishwasher safe, but check your manual first. I always clean mine with warm soapy water after each use.
To clean the air fryer:
Turn the air fryer off or unplug it from the wall to let it cool down.
Wipe the outside with a sponge or cloth.
Wash the outer basket and inner basket with soap and hot water.
Clean the inside of the air fryer with a warm cloth or sponge.
Gently wipe the heating element, if there's food stuck to it, use a brush.
What Is The Best Air Fryer To Buy?
There are so many air fryers out there and each brand says they're the "best", so how do you really know which is best? You don't, but I've done lots of research and tried a few brands myself and here are my top three:
Bonus: if you have an Instant Pot, you can get an air fryer lid for it. It's pricy, but it beats having a second appliance.
If you don't have an air fryer or an Instant Pot, consider checking out this pressure cooker/air fryer combo.
Is An Air Fryer Worth It?
After reading all the above, you tell me! Kidding, yes, they are worth it! I use mine more than I use my oven and it was worth every penny.
I use it so much, that it has a permanent spot on my counter. They are incredibly versatile appliances, easy to clean, and use far less oil than any other cooking method.
Important Tips To Keep In Mind
I could go on and on with air fryer tips, but I don't want to overwhelm you so here are my top 5:
Always preheat your air fryer, even if it doesn't have a built in feature to do so. Five minutes is enough time to get it hot in there.
Depending on what you're cooking, pull the basket out and give it a couple shakes every once in a while. It will give you a better browning. For larger food, like chicken, just flip it over to cook on the other side.
Use a pair of silicon tip tongs to transfer the food from the basket to a plate, rather than dumping it out. You don't want to risk burns or a big mess.
If you're using oil, use one with a high smoke point, like this one. Oil with a low smoke point will start to smoke at high temperatures and could leave your food tasting funny.
Don't put the hot basket on the counter! Think of it like a hot pan, you would put a trivet under that to avoid damaging your counter.
Bonus tip: do not place your air fryer on the stove to use. This is extremely dangerous and could start a fire. Also, make sure your air fryer has a few inches of space all around to breathe.
What To Cook In An Air Fryer
Here are some of my favorite air fryer recipes! If you've made any of them, leave a comment below and tell me which one. I love hearing from you!
Check out more of my recipes here.
Follow me on Instagram and Facebook for daily drool-worthy updates.
Subscribe to my blog so you don't miss a thing!